Health care is becoming more and more expensive and that's why it helps to know what to do in order to minimize out-of-pocket health care costs. It also helps to take a look at your plan information so that you know what services are available.
As Martin Gaynor, an economics professor at Carnegie Mellon University said at last week's West Health Institute 2018 Healthcare Costs Innovation Summit in Washington, D.C.: "Health care spending is high and it is ultimately unsustainable."
It's a real problem and in this article, we are going to mention several things that you can do in order to get the most from your benefits and also save money on your health care.
1. Saving Money on Medication
There are various ways that you can save money on your medicine according to Qantas private health insurance. The first is to ask your primary health care provider whether it's possible to switch to generic drugs.
They usually have similar active ingredients, but cost way less than their brand name counterparts. You should also ask whether there are less-expensive drugs that treat the same condition. However, ensure you take all the drugs as directed, as failure to do so might lead to further health issues.
2. Take Advantage of Your Benefits
Get regular health screenings as they can catch health issues early enough. In most cases, you don't have to copay for the screenings, annual visits, and vaccines.
If you're pregnant, seek prenatal care. This is the best way to ascertain that you and your unborn child will be healthy.
Some health plans ideally offer case managers or health advocates. These specialists can help you get the most of your benefits. A case manager can ideally help you manage complicated health issues like asthma or diabetes.
It is also advisable to use free as well as discounted services. Many health plans have discounts on things like eyewear or gym memberships.
3. Plan Ahead for Emergency or Urgent Care
When you sustain an injury or get ill, you need to know how severe it is and how soon you can get treated. This will help you decide if you should call your health care provider, get emergency care or visit an urgent care clinic.
You can decide where to get the care by thinking how quickly you require it:
If an individual or an unborn child could sustain permanent harm or die, it's an emergency. Examples of such situations include trouble breathing, chest pain, or severe bleeding or pain.
If you require care that can't wait until the next day, that's urgent care. Examples include a dog bite, bladder infection or strep throat.
You will be able to save both money and time if you go to an urgent care center or see your healthcare provider instead of going to the emergency department. So, plan ahead and know which urgent care facility is closest to your residence and also how to tell an emergency situation in both children and adults.
4. Inquire About Outpatient Services
If you need a surgical procedure, ask your provider whether it can be performed in an outpatient clinic. Usually, getting the treatment you require at a clinic is less-expensive than undergoing the same procedure in a hospital.
5. Go For In-Network Health Care Providers
You may have the choice to consult providers in In-Network or Out of Network, depending on your health insurance. You pay less with In-Network health care providers as they hold a contract with your plan. This implies they charge lower rates.
6. Pick a Health Care Plan That's Ideal For You
When picking a health care plan, think of both your needs and those of your loved ones. If you choose a plan with higher premiums, then more of your health costs will be sorted. This can be a good option if you have a health issue like diabetes and require regular care.
If the opposite is true, then you'll want to pick a health insurance plan with a higher deductible. This way, you will pay lower premiums and are likely to save a substantial amount in the long run.
7. Take Care of Your Health
Staying healthy is perhaps the simplest way to save money on health care. Sometimes, this can be easier said than done, but exercising on a regular basis, staying at a healthy weight and avoiding smoking reduces the risk of health problems.
Staying healthy helps you avoid expensive screenings and treatments for ongoing conditions like heart disease or diabetes.
8. Know Your Insurance
Take some time to learn about the healthcare insurance options available to you. Do your research so that you understand the different states with individual mandate legislation. Understand the differences in coverage, premiums, deductibles, etc. that are available to you.
In many cases, people are too overwhelmed by the confusing world of insurance, so they take the path of least resistance. This approach can cost you thousands of dollars in unnecessary expenses.
Regardless of how challenging the topic seems, do independent research as well as working with an expert to ensure you're getting the right coverage for your needs.
9. Take a Proactive Approach to Health
They say that laughter is the best medicine when in reality, taking care of your body so that you don't need medicine is the best medicine. Taking a proactive approach to your health will help ensure that you have everything you need to keep your immune system functioning and your health running at peak condition.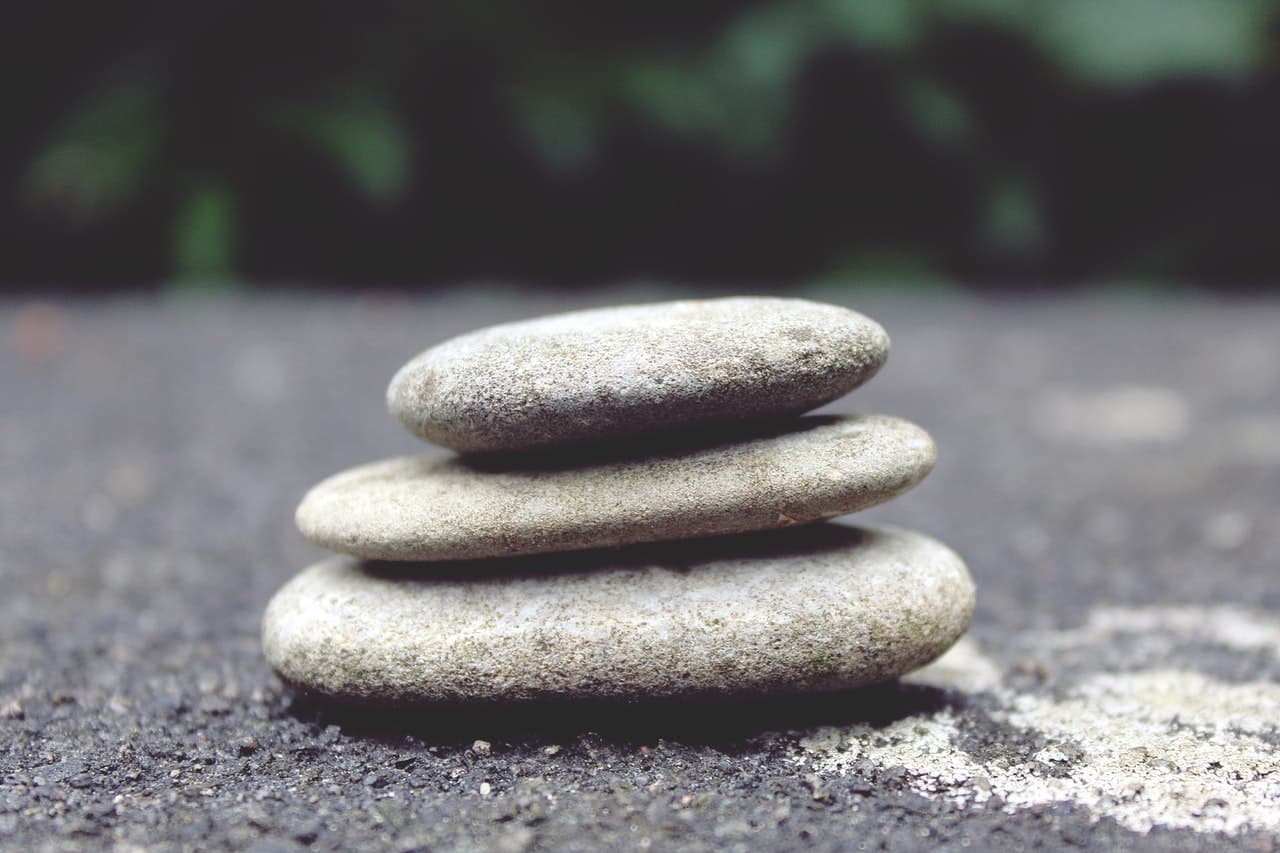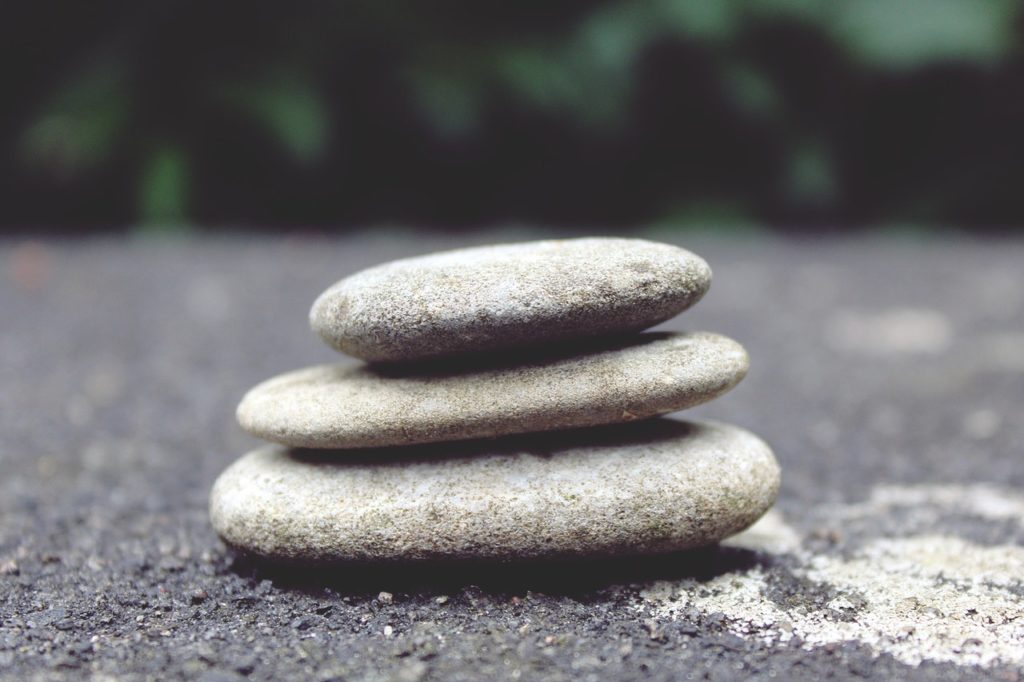 Eat a diverse diet with a lot of fruit and vegetables and limit your processed foods. Get regular exercise that meets, if not exceeds, the recommended 150 minutes per week. Go for annual checkups and ensure that you're catching things before they become an issue.
Unfortunately, you can't always prevent a disease or health condition, but you can do your best to avoid them and to create an environment that will fight them off with good health.
10. Be a Smart Pharmaceutical Shopper
If you find yourself requiring medication, be smart in your approach to shopping for pharmaceuticals. For both over-the-counter and prescription medication, using a generic brand can often elicit the same effect for a portion of the cost. Don't take medication unless you really need it, so that you don't build up a tolerance.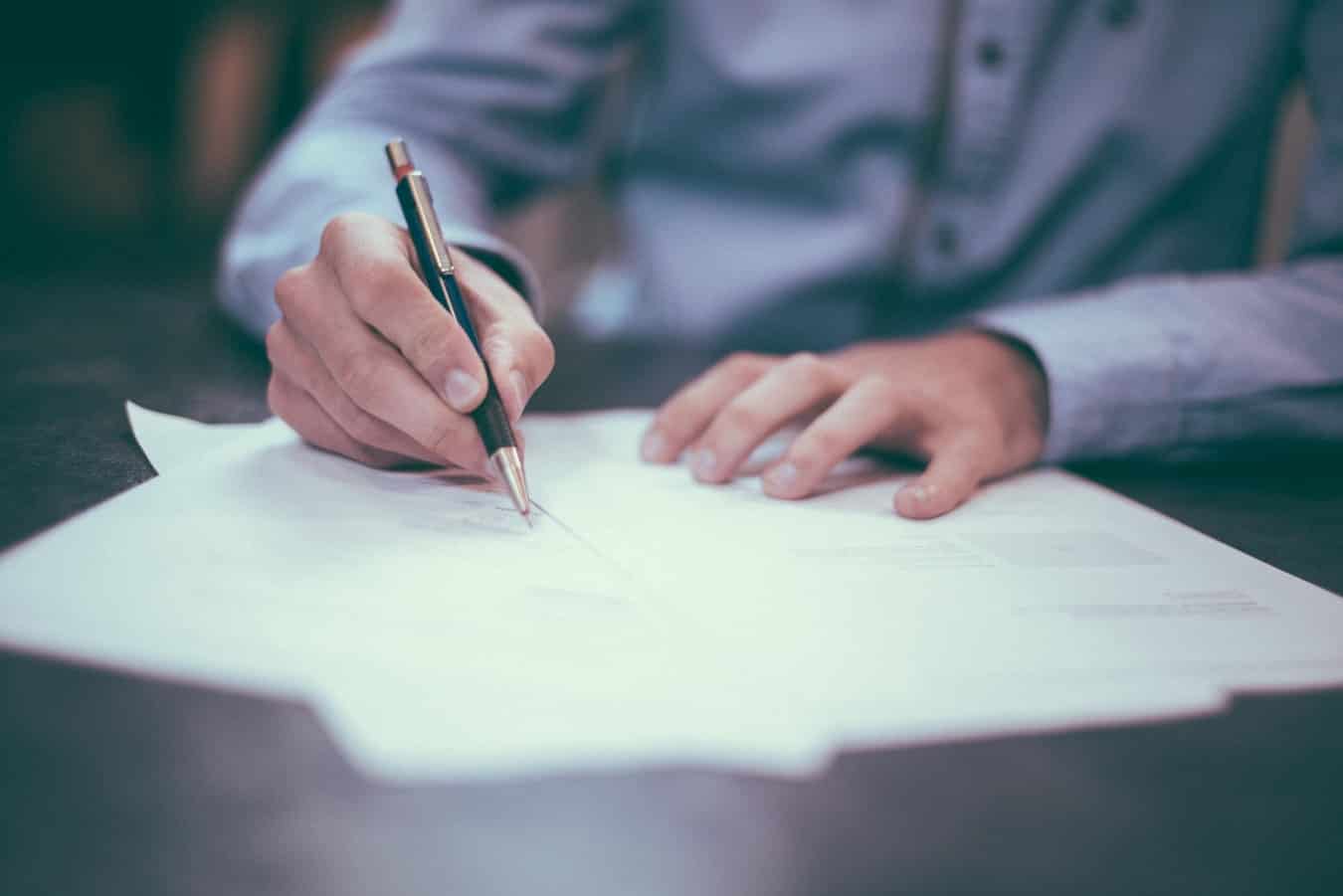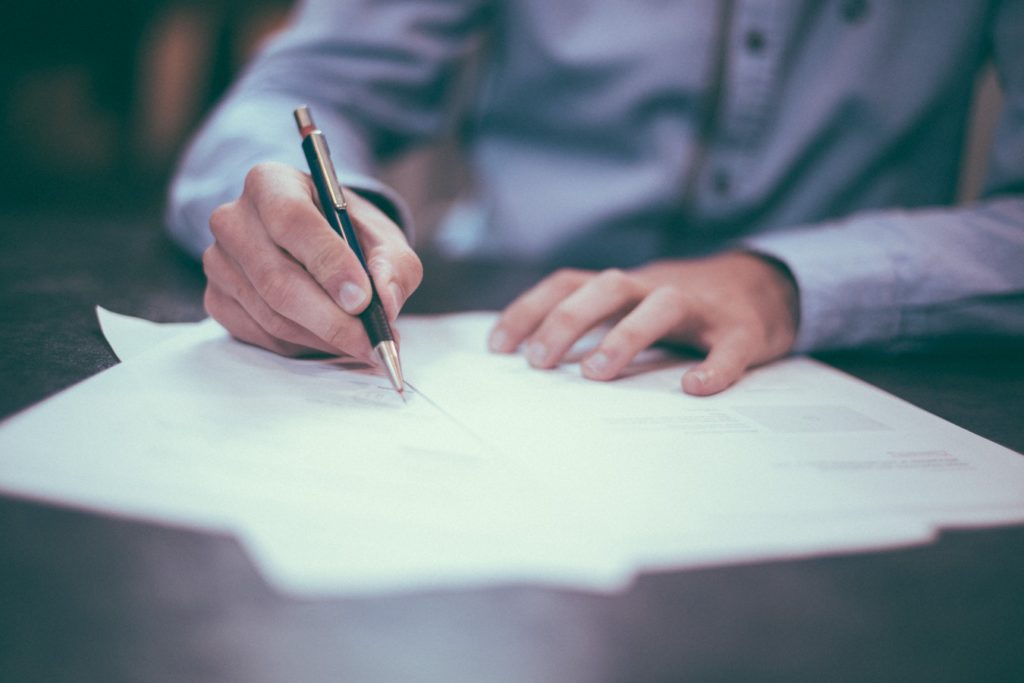 Not all pharmacies are built the same. Some will have dispensary fees– the fee for using the service on top of the cost of the medicine– that are more substantial than others. Shop around and find a pharmacy with a lower fee. Additionally, if you have a recurring prescription for something like blood pressure medication or birth control, buy multiple months' worth at once so that you're paying the dispensary fee fewer times throughout the year.
11. Meticulously Review Your Bills
When it comes to healthcare, you need to advocate for yourself. You've likely heard the horror stories about people getting overcharged for the service they received: a man who paid directly to the provider, only to find out from his insurance company later that the surgery he received cost much less than he paid. The woman who had an emergency C-section, only to have a tired administrative clerk check off that it was scheduled on the intake form, eliminating coverage.
Review your bills meticulously and make sure you're paying for what you're supposed to. If there's a problem, appeal it immediately. In most cases, if a medical center realizes that they've overcharged you, they aren't going to notify you of the problem. You'll have to stand up for your rights.
To save money on healthcare expenses, you'll have to be proactive and mindful in your approach. Take care of your health and your budget, and you should live a long and healthy life without worrying about medical bills.
How to Save Money on Health Insurance Premiums?
Taking a health insurance cover is non-negotiable. More and more numbers of people are signing up for health care plans and private health insurance, making the healthcare industry flourish.
And why not! Insurance plans and medical insurance take care of your future expenses and keep you insured all the time. But is paying high amounts of premium a solution?
There is an estimated rise of 4% in the insurance premiums plans in 2020. While this may account for the lowest number since the last decade, it is also fairly a high rise for people who pay premiums regularly.
Choosing a health insurance premium is really difficult today. And when you consider a variety of companies with their health insurance policies and differential rate of premiums – mathematics becomes all the way more difficult. So the real question is how to cut down health insurance premiums and get insured at cheaper rates?
Here is an answer to all that you need to know to cut down on health insurance premiums and be money wise!
Start off early
This is a basic move that anyone opting for a health insurance plan makes. Start investing for a health cover early in life. As there are medical tests and documents to be made the younger you are the easier it gets for you to choose the best plan with coverage on all aspects of health. Insurers look for people who are free from any disease and are ready to provide for the best of plans to them.
When you start off early, you get all-around coverage with best rates of insurance premiums. Moreover, insurers charge a lower rate of insurance premium during the early years because as per their calculation the probability of insurance claim being made during the early years is less.
Therefore the earlier you take up the insurance plans in life the lesser premiums you pay!
Related: The 10 Best Life Insurance Companies
Research well
There is the whole market of healthcare policies and policymakers today. Instead of jumping into the first offer made consider doing your own research. Look out for the companies which provide for the health insurance plans.
Know their history, claim rates, health insurance plans, percentage covered, premium costs, etc. The one with the lowest premium might not be the best policy to enroll for.
Filter down the bests after having a thorough insight of each insurance provider. Consider comparing the policies and making a smart decision as far as the plan is considered. Compare the insurance premium, coverage and reliability too. Make a choice that best suits your health and pocket.
It is also advisable to consult a healthcare consultant to find the best healthcare policies for you. Here you can state your budget, a number of years and a list of factors to be considered and the expert shall carry out the research for you.
Look for floater policies
Floater policies are policies for the families to be taken together. Instead of getting each member of the family insured individually it is better to take a joint plan, i.e. floater policy and sign up for protection with minimum costs.
Here the cost of the insurance premium is decreased while the benefit of insurance extends to each member of the family. However, if two members of the family fall sick together in a year, then the policy amount may not suffice the treatment of both together. So if a member is prone to falling sick often, then it is wise to get a separate individual policy for them.
Floater policies are mostly taken by couples and small families to get joint insurance. For healthy families, a floater policy is an economical choice.
Co-payment policies
Co-payment policies are the ones where the insured person bears a percentage of the claim of the health insurance policy by themselves. This ranges from almost 5% to 15%. Copayment policies have a low premium rate as a part of the policy is borne by the insured themselves. Therefore one can expect about a 10 to 15% decrease in the insurance premium rates as well.
Today most of the insurance companies do not cover a healthcare claim in its entirety. But if there is a reduction in the rate of claim coverage as compared to the average, the insured person can ask for a reduction in the insurance premium rate as well.
However, for individuals who are suffering from a health concern or fall sick too fast, the insurance companies do not provide for a full claim coverage, and there is an only average reduction in the cost of the insurance premium.
Opt for long-term policies
Healthcare policies are taken for a short-term cost more. Therefore when signing up for health insurance plans, it is wise to at least go for a minimum term of 3 years. This is the right number of years to get an economical advantage in the cost of premiums and cover your health with a suitable plan. As the number of years increases, the insurance premium costs keep on decreasing.
As the renewal of policies and re-planning the polices does consume a lot of time, energy and money, it is better to choose for a long-term plan and stay free from the documentation part for a number of years.
Keep your plans distinguished
There are multiple insurance plans available in the market today. From medical insurance, health insurance to life insurance there are ample choices to be as far as one's future safety is concerned. Instead of considering just one policy to cover it all opt for two or three policies that cover different aspects of your life. Be it general policy or health policy choose the one you want to focus on more and select the plans accordingly.
For people having health issues of having some of the other health concerns running in the family, they should get insured for the relevant plans which provide coverage on the relevant diseases. Here the person can benefit from the treatment if in the future they are affected by the disease of any kind.
Read more: Avibra App Review – Get Free Life Insurance
Get a health insurance subsidy
Many organizations today provide for health subsidies, and coverage of the general bill amounts as part of health care plans. Here the importance is laid on the fact that it is not only the one-time hospital bills but also the regular doctor visits, health checkups and medical bills that need coverage. As a result, there are a lot of health insurance plans which cover the regular medical expenses – they are called insurance subsidies.
You do not need to sign up with new healthcare plans for general coverage – the costs of the yearly bills of health checkups and medicines are settled off yearly on the insurance amounts. These also bring down the costs of the insurance premiums as there is more surety on the health of the person insured.
Compare the plans
Comparing different healthcare plans is important to choose the best one for you. Most of the times we end up with three to four significant factors of choice which are not available in one insurance plan!
A result selection between them becomes a lot difficult. In times like these, it is important to compare the benefits and costs of the insurance involved with each plan. The plan that seems the most reliable and least costly should be selected.
There are a lot of websites allowing the comparison of health insurance plans to assist the customers with an understanding of how the insurance plans work. They help you with the calculation of the insurance premiums during the year of the healthcare plan to best estimate the future projections. Take help from these websites if comparison gets tougher.
Reliable companies
Some insurance companies are better than others. While some people go for government health insurance companies, others choose to take up private companies policies. When selecting a health insurance plan, it is also important to take one with a reliable company. To be sure of the company one can go through their background, history and the present day market position before taking up their insurance plans. Today most of the private companies do provide for credible insurance plans with good coverage on health claims. Look out for the reliability of these companies and select the one which suits you the most.
One should not go for only the cheap policies and try to save on the insurance premiums. It is smarter to invest in a good plan with just the right cost of premiums to suit your budget.
While taking effective steps to ensure your family's health is smart, it is more important to take care of the health and take up regular checkups and medical help to ensure that the health of the family is always monitored. It is when you make room for better health that the insurance charges and chances of claim cases shall fall drastically. And that is good for your emotional, mental and financial health!
Save Money on Healthcare
Healthcare expenses are on the rise as the Baby Boomer generation reaches retirement age. With more pressure put on the system and a higher demand for care, healthcare organizations aren't able to match their pricing to the demand, and you're going to be the one to have to pay for it.
So how can someone save money on healthcare expenses without avoiding treatment and putting themselves at risk? I hope you found that answer in our article on how to save money on healthcare.
Get Out of $30,000 or More of Credit Card Debt