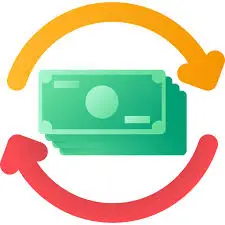 I love me some apps like Fetch Rewards.
Because we all have to go shopping for essentials. Gas, groceries, and even entertainment.
Wouldn't it be nice to download an app once and connect your spending cards and get cash back — every time?
Apps like Fetch Rewards, allow you to earn real cash back every time you shop online or in-store.
What is Fetch Rewards?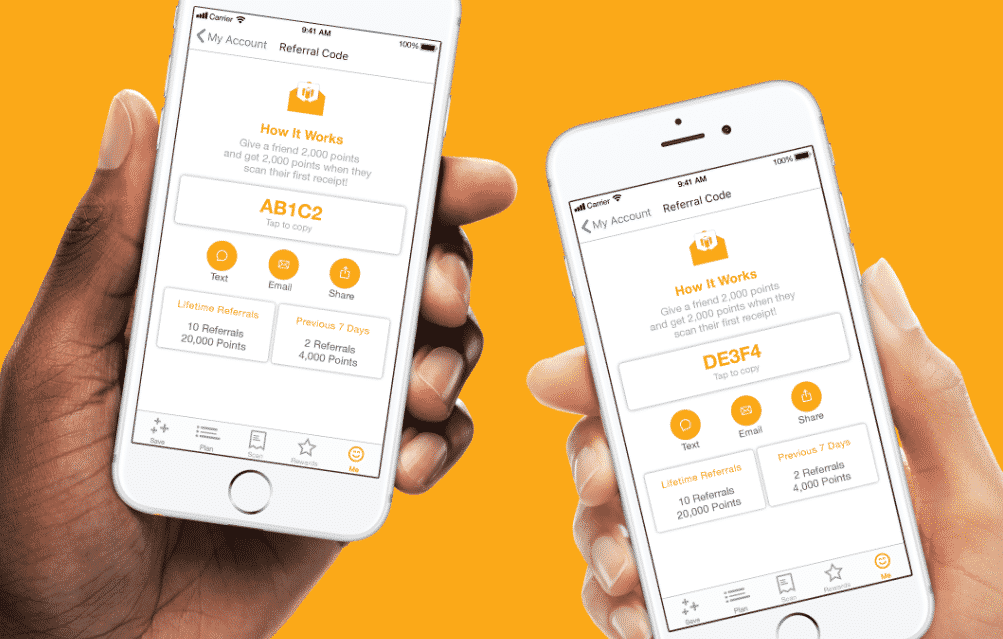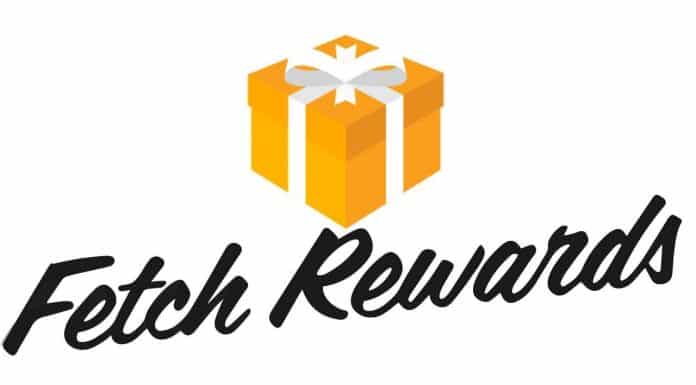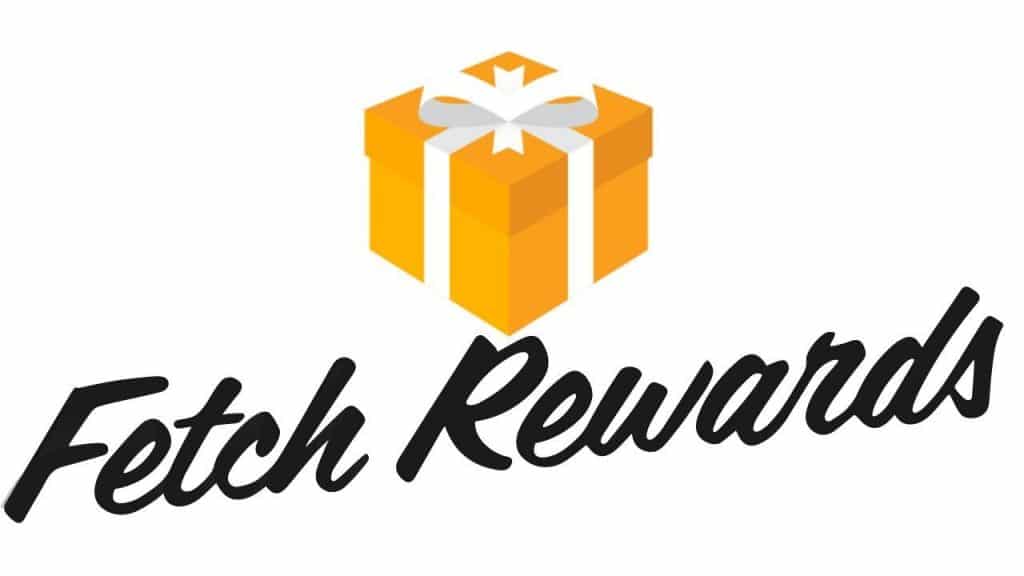 Great news from the very start – Fetch Rewards gives you a bonus of $2 as a registration bonus.
Fetch Rewards works directly with popular brands to bring you savings on thousands of products every day, no matter where you get your groceries. Just scan your receipts and let this app do all the work.
With Fetch Reward apps, you not only can find out about discounts but save on every trip you make to the grocery store, while filling up at the pump, and other numerous ways to save.
Cash is king and cash back will become your new favorite word since you're getting cash (or PayPal) money after making any purchases from now on.
In this article, we will present you with the best apps like Fetch Rewards to get you back money in your pockets.
Legit Apps Like Fetch Rewards to Save Money
Want money for receipts? These apps like Fetch Rewards will give you savings to die for. Start saving at the pump, while shopping, and getting groceries with these free apps.
These grocery apps like the Fetch app are the most similar to the popular receipt scanning app. You can download them all and earn multiple times with just one receipt – cha ching!
1. Pogo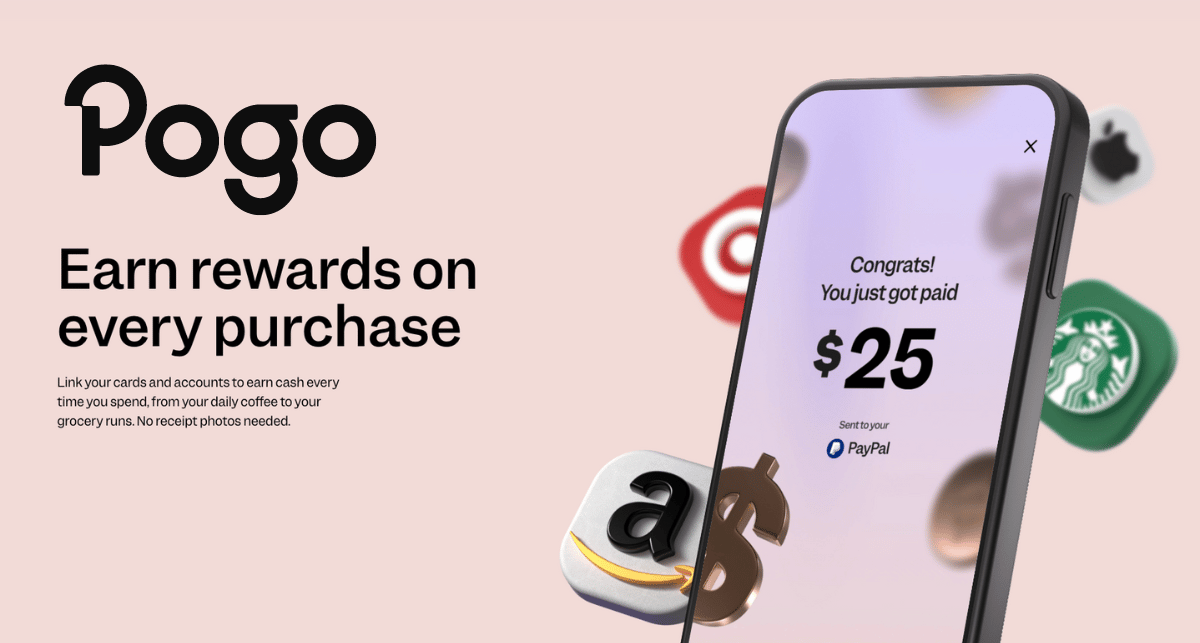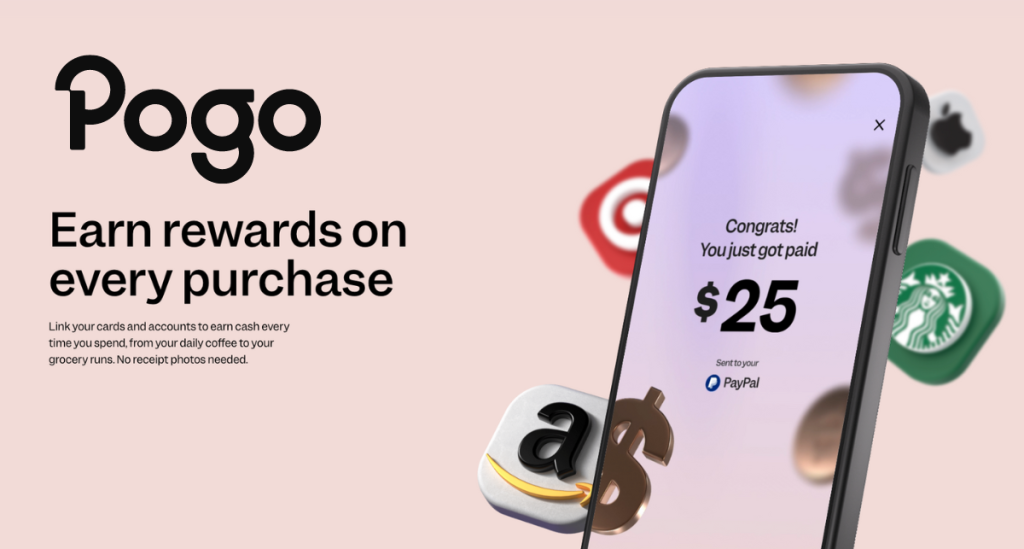 We'll start off with Pogo. It's another app that lets you earn rewards on every purchase, just like Fetch Rewards. Here, you don't have to scan any receipts. Simply link your cards and accounts to earn cash every time you spend, from your daily coffee to your grocery runs. We show you in our Pogo App review how it's that easy.
2. Shopkick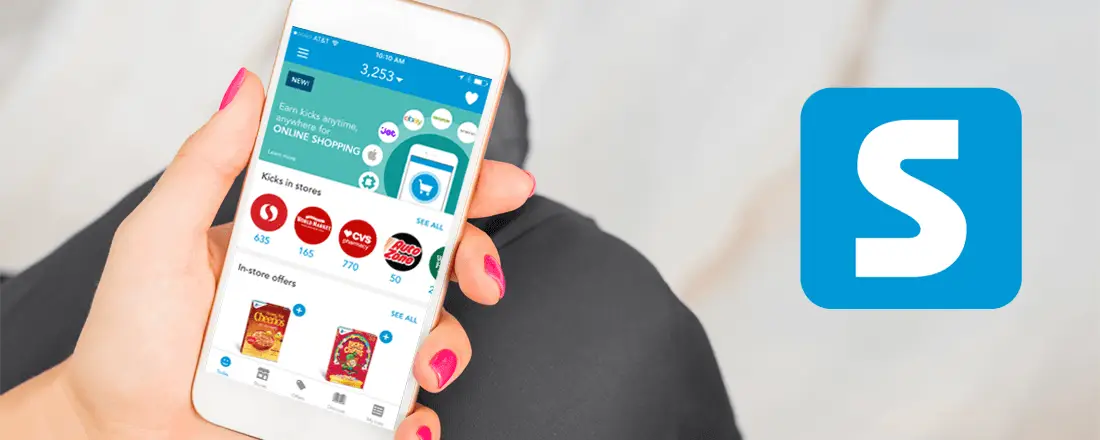 Shopkick is my favorite app that rewards you with free gift cards, but unlike Fetch Rewards, just for walking into nearby stores. Join the millions of Shopkickers who have earned over $63.8 million in free gift cards. You can get points for just walking in the door of some stores (including Walmart, Target, TJMaxx and more) and for completing various offers or buying popular products.
You can also earn rewards for referring friends or family! It's a great way to earn money on the side. Click here to download Shopkick and get a free 250 'kicks' just for being a new member.
You can learn more about making money with this app in our Shopkick review.
3. Ibotta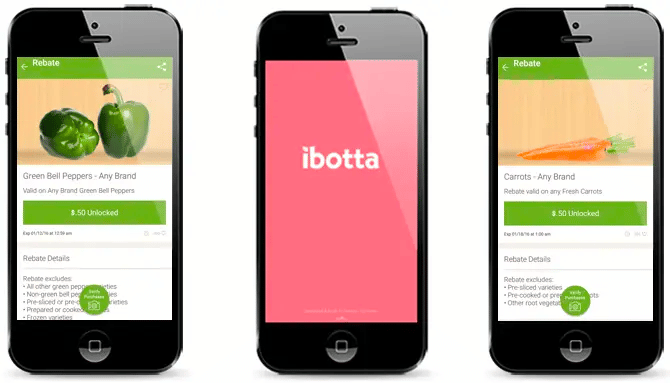 With apps like Ibotta, you can earn real cash back every time you shop online or in-store. Simply check Ibotta before you shop in-store or online, travel, dine out, or make a purchase in your favorite apps, and you can get rewarded with cash back. Ibotta works with leading brands and retailers, including Best Buy, Lowe's, Safeway, eBay, and so many more, to help you save money without the hassle of traditional coupons, or promo codes
Download Ibotta for Android devices here
Download Ibotta for iOS devices here
4. Receipt Hog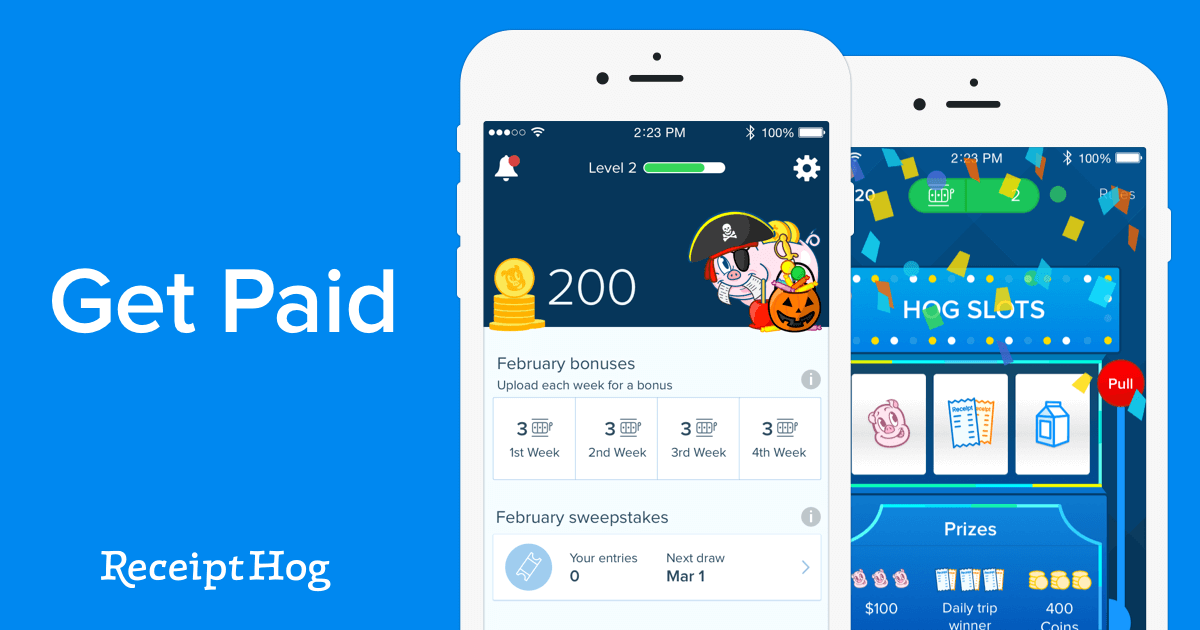 Unlike other apps like Fetch Rewards discussed in this article, Receipt Hog does not have a strict restriction on the type of items that you have to buy in order to receive your money back. This way, you can easily use it for a wide range of items and not only for grocery shopping. The money that returns to you can later be transferred on your bank account or presented to you in the form of an Amazon gift card – the choice is yours.
5. Checkout 51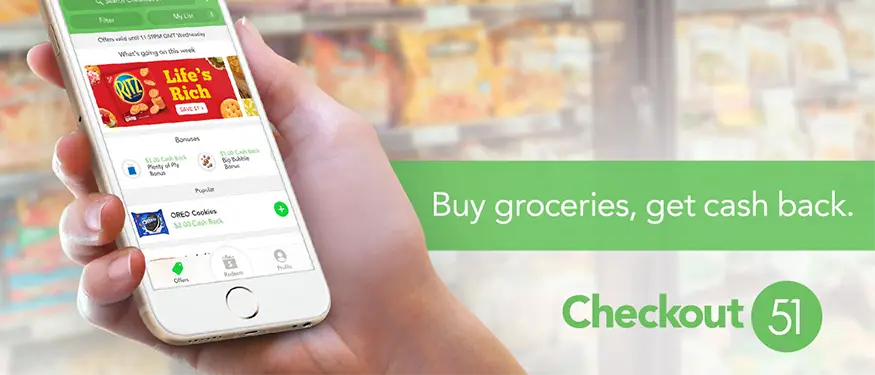 Checkout 51 is a rebate app like Fetch Rewards that gives you grocery offers and cash back rewards right at your fingertips just like Fetch Rewards. Get grocery promo savings, cash back offers and more right from your phone. Grocery offers are easy to redeem, just snap a photo of your receipt and earn cash back rewards.
Check out our full Checkout 51 Review to learn more.
Cash Back Apps for Gas
These apps like Fetch Rewards help you earn money back on gas purchases. We like to call them the best cash back apps for gas.
6. Upside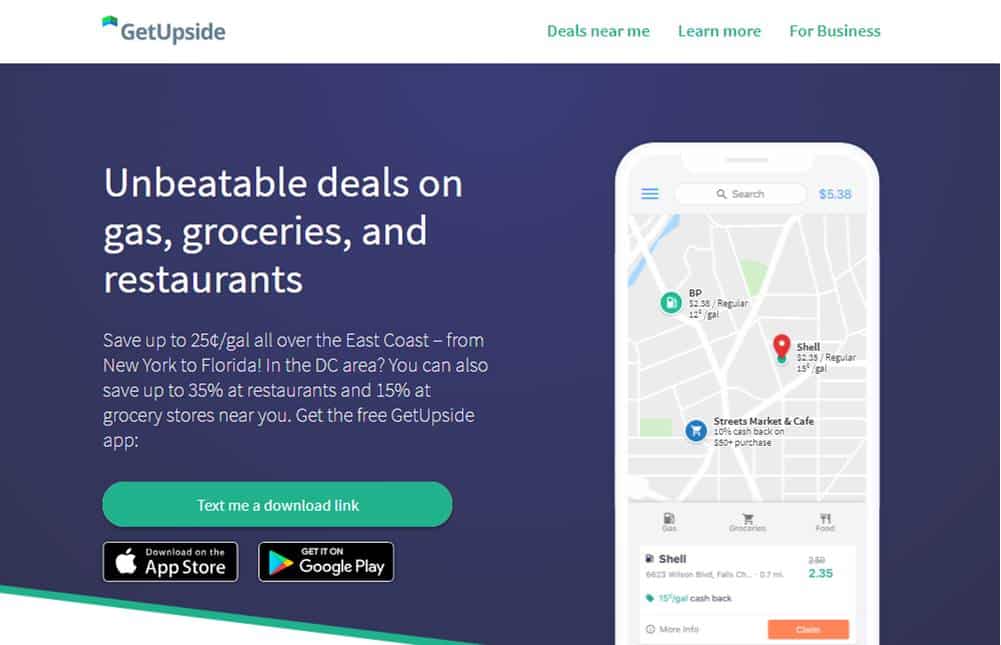 Earn money back, find gas prices near you and get unbeatable deals with Upside. Save up to 25¢/gal on gas and never pay the price on the gas station sign. Get bonus cash back deals on convenience store items and auto services (car wash, oil change, and more). Just open the app to see cash back offers near you, pay with any credit or debit card and take a picture of your receipt. Earn cash back in your account and cash out whenever you want via PayPal, check or gift cards.
If you wanted to get started with a free Upside Promo Code use SMGJQ after downloading the app here.
7. BPMe Rewards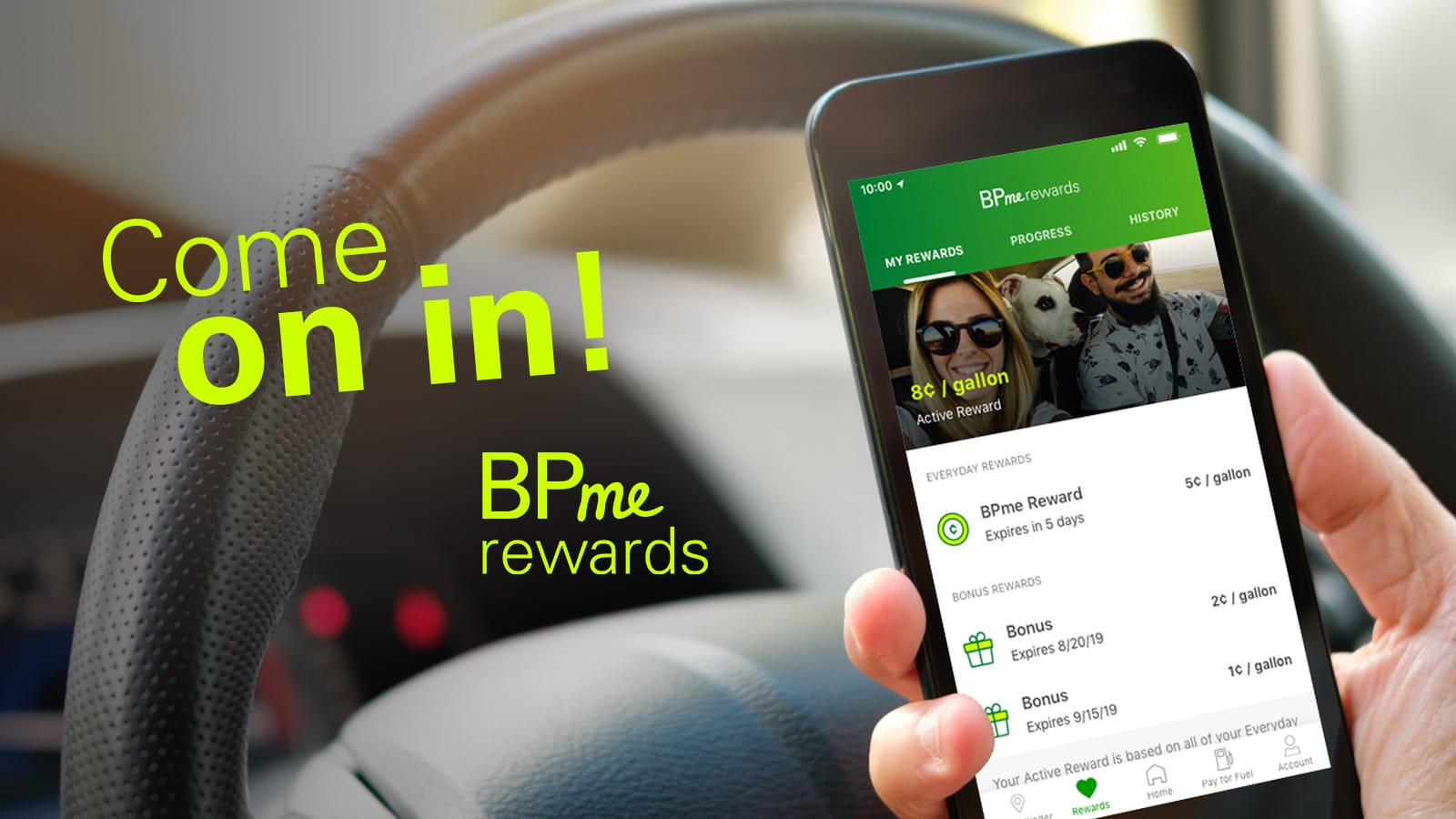 BPme Rewards lets you save 5¢/gal on every visit at participating BP or Amoco gas stations. Just open the gas app, check-in at participating BP or Amoco gas stations, select your fuel pump and you can save instantly on every gallon.
Passive Cash Back Apps (No Scanning Required)
The best type of cash back apps requires little work and some would argue are easier to save money over Fetch Rewards.
8. Dosh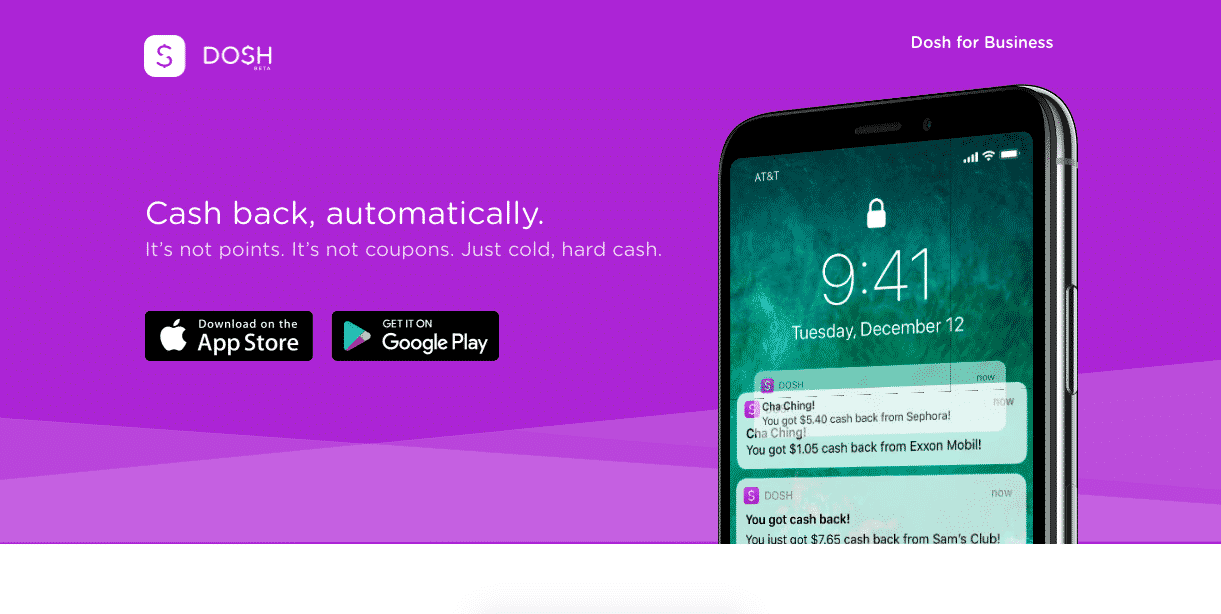 Shop with Dosh and get cash back for shopping on items you already buy. Get money for shopping, eating, and booking hotels. Simply download the Dosh app, securely connect your credit and debit cards, and live life as usual. Every time you use those cards, Dosh searches for available offers. If it finds one, Dosh automatically redeems the offer and converts it into cold, hard cash, then deposits it directly into your Dosh Wallet. You don't have to do a thing.
Pro-Tip: You can get a $5 sign up bonus through here.
9. Drop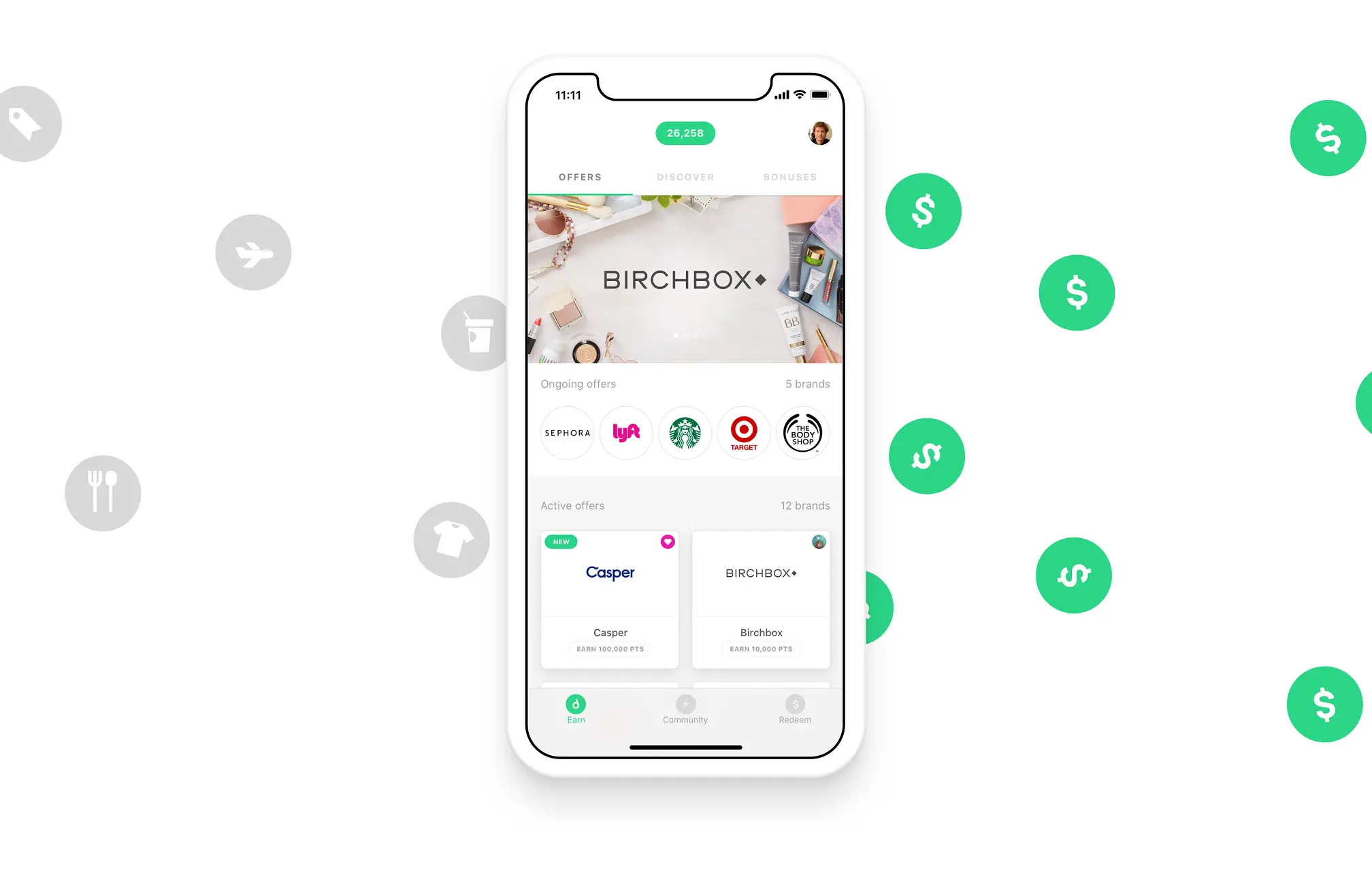 Earn points as you shop at top brands with Drop. Redeem your points for cash rewards, when, and where you want.
Make every day more rewarding. Earn points from shopping at your go-to brands – like Uber, Amazon, and Starbucks – all without a clumsy loyalty card. Then redeem those points for gift cards at all your favorite brands, directly from the app. It's that simple.
1. Link your credit and debit card(s) to your secure Drop account – earn points automatically!
2. Shop at your favorite brands or discover new ones curated for you – you'll earn points either way.
3. Then treat yourself – and instantly redeem your points for gift cards at brands you love.
10. Acorns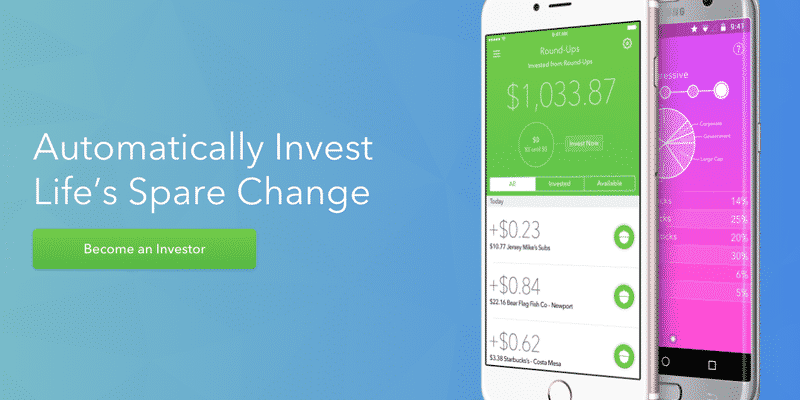 Acorns is a bit unusual as it allows you to make a direct deposit with your cash back money. This way, when you go grocery shopping, the app takes your cash back and invests it to more than 250 top brands, therefore creating a source of passive income for you. Well, isn't that cool?
Pro-Tip: Sign up for Acorns and get a free $5 bonus.
11. Freebird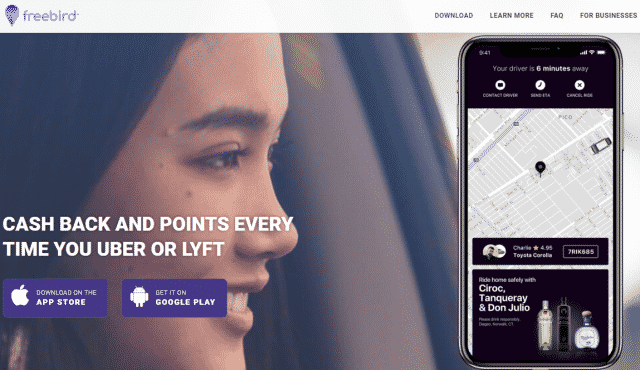 Earn cash back or points (that turn into cash) on all Uber or Lyft rides that you order through the Freebird app. It's more than just a rewards app. It's your new way to ride. Here is how it works:
Take your first ride (cash or points)
Add any cards you use to make purchases so the app can verify your purchases from cash offer locations (500 pts)
After you have earned a cash balance, add a debit card to transfer your cash rewards (500 pts)
Simply drag your Freebird app next to Uber and Lyft. That way, whenever you need a ride, you'll never miss out on earning cash rewards.
12. Trim
Trim lets you save money with automation and within a few days, you can save over $100. Just link your financial accounts and watch Trim go to work.
It will find ways to lower your bills and cancel subscriptions, negotiate your cable, internet, and cell phone bill and find subscriptions to cancel. It even helps to analyze your spending habits. It can easily find ways to save you money and remember it's 100% free to activate. You'll likely rack up $100 in savings this year by using it.
They also have a host of other features that make them worth checking out. Read our Trim review.
For more details on how to stop getting ripped off, check out our complete Trim review.
Online Shopping Cash Back Apps
These online shopping apps are similar to Fetch Rewards and help you if you ever shop online (who doesn't).
13. MyPoints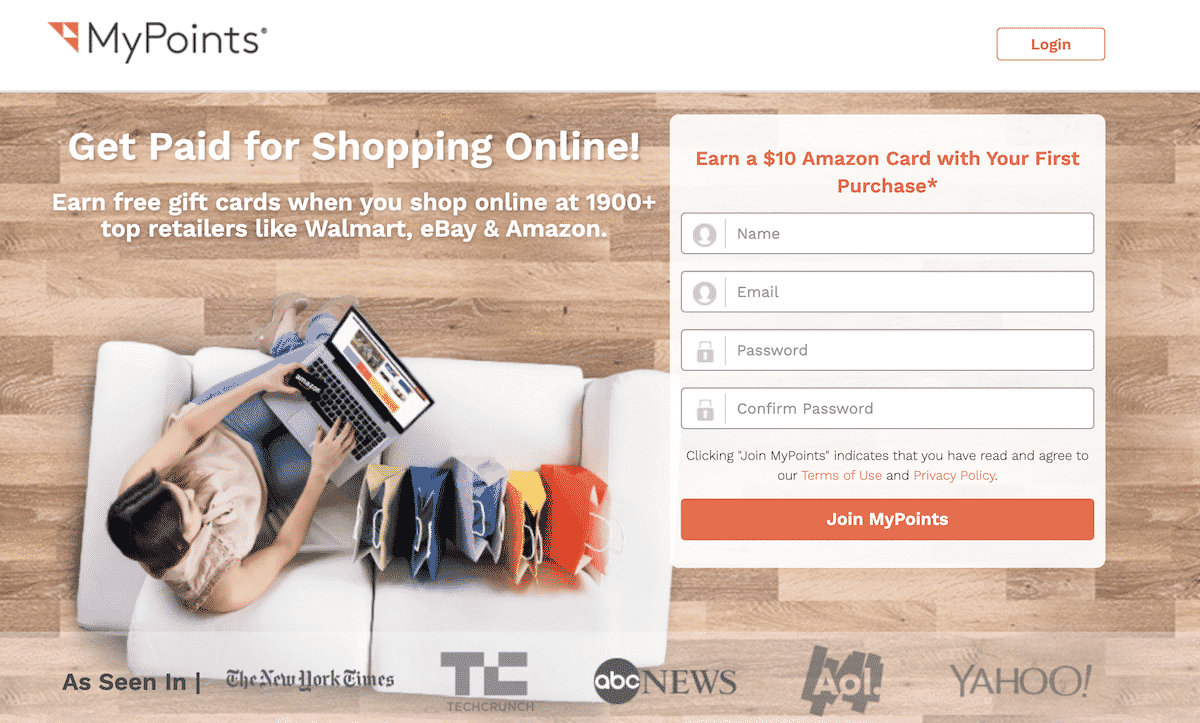 MyPoints has been featured on so many publications like The New York Times, TechCrunch, Yahoo! and more (and for good reason).
You can earn money with MyPoints for shopping online, playing addicting games, taking surveys, and reading emails. This company has been around since 1996 and has already paid out $236 million to its 10 million members.
Plus you can get a $10 Amazon or Visa gift card just for being a new user. Just spend $20 or more using its shopping portal to redeem the bonus.
14. Capital One Shopping Price Protection
Being absolutely free, this price protection app allows you to receive cash back from a wide variety of shops and almost all kinds of goods. The procedure of retrieving your money back is quite simple – you have to link your price protection account to the e-mail service that you are using, and the bot will automatically check your payment checks for groceries. Whenever it finds the lower price, can help you receive reimbursement when possible. Some users will need to make a phone call or write an email to the company to get the money-back.
Capital One Shopping Price Protection compensates us when you sign up for Capital One Shopping using the links we provided.
15. Rakuten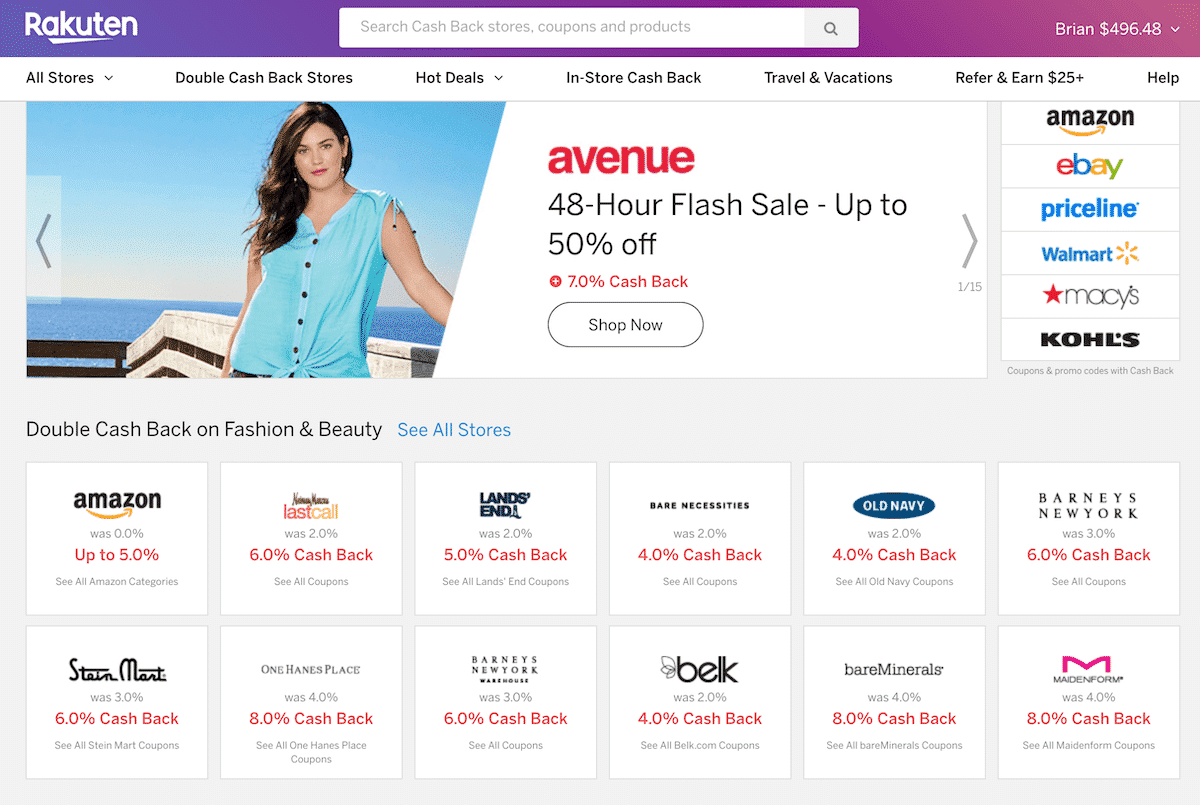 You'd be silly not to get cash-back for items you would have bought anyway. You can do this by shopping online with Rakuten. Get cash back rewards at your favorite stores and enjoy unbeatable shopping deals and save with promo codes & coupons from Rakuten.
Save money and sign up for a free account – it's easy! Explore deals, shop at 2,500+ stores and earn cash back when you buy. You'll also get a $10 welcome bonus!
Pro-Tip: Click here to sign up for Rakuten and get $10 to start.
16. Swagbucks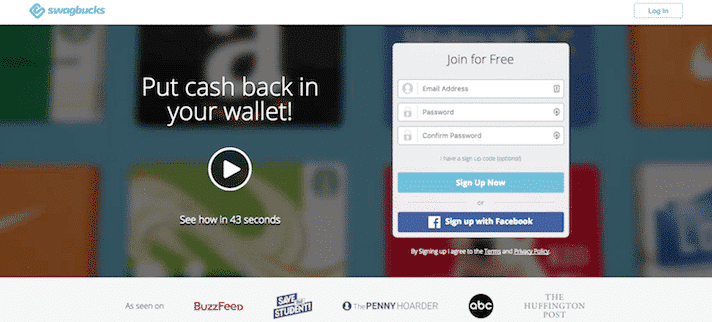 Swagbucks is another cash back portal and app like Fetch Rewards to make some extra money. It's similar to Rakuten but there are also a few other ways you can earn money as a member (including a $10 bonus just for signing up).
Overall, we have reviewed dozens of online survey sites, and Swagbucks is one of the best. Offering a variety of ways to earn "Swagbucks," ranging from completing surveys to surfing the web, watching videos, or online shopping — it is a profitable option to make money with your free time. You can use it for a few days and earned $10 in no time.
For more details on how to earn money with Swagbucks, check out our complete Swagbucks review.
Why Do I Need More Than One Cash Back App for Groceries?
You will want the best apps that suit your lifestyle and spending in order for you to get the best offers available to you. For example, if you have a grocery receipt you can scan it with Fetch and earn rewards and still get cash back on that same purchase with the Dosh app.
There are a ton of money-saving and money-making apps available — so why not use them all to your benefit?
Focus on downloading the best apps like Fetch Rewards that suit your preferences and you're that much closer to saving more money every month.
These Apps Like Fetch Rewards Really Work!
We hope you enjoy this list of the best apps like Fetch Rewards for grocery shopping. If you use these apps, you will be surprised how much money you can actually save at the end of the day.
So don't waste any more your time and go buy some delicious foods and receive your cash back after. Happy shopping!
Get Out of $30,000 or More of Credit Card Debt