News flash: You now can get money for receipts.
Wait, did you already know that? I'll be honest… I did too but I rarely take the time to scan receipts and usually throw them out right away.
This is a mistake. Cash back apps now make it so much easier to earn money for receipts that you get for everyday purchases like grocery purchases, gas, shopping and even your Uber rides — and all you need is a receipt.
Legit Apps That Will Pay You for Your Grocery Receipts
Ready to scan receipts for money? These grocery rebate apps can really get you money — for your receipt purchases.
1. Scan Receipts for Money with Ibotta
Download the free Ibotta app to make money off your grocery receipts. You can usually get $1 to $5 back on every grocery run and more with sneaky Ibotta cheats. There is also a $10 welcome bonus for those who register for the first time. With Ibotta, you can earn real cash back every time you shop online or in-store. Simply check Ibotta before you shop in-store or online, travel, dine out, or make a purchase in your favorite apps, and you can get rewarded with cash back. Ibotta works with leading brands and retailers, including Best Buy, Lowe's, Safeway, eBay, and all major grocery stores, to help you save money without the hassle of traditional coupons, or promo codes.
2. Choose Your Own Offers with Checkout 51
Checkout 51 gives you grocery offers and cash back rewards right at your fingertips. Get grocery promo savings, cash back offers and more right from your phone. Grocery offers are easy to redeem, just snap a photo of your receipt and earn cash back rewards.
Check out our full Checkout 51 Review to learn more.
2. Get Money for Receipts and for Walking Around with Shopkick
Shopkick is my favorite app that rewards you with free gift cards just for walking into nearby stores. Join the millions of Shopkickers who have earned over $63.8 million in free gift cards. You can get points for just walking in the door of some stores (including Walmart, Target, TJMaxx and more) and for completing various offers or buying popular products.
You can also earn rewards for referring friends or family! It's a great way to earn money on the side. Click here to download Shopkick and get a free 250 'kicks' just for being a new member.
You can learn more about making money with this app in our Shopkick review.
3. Earn Cash No Matter What You Buy with Fetch Rewards
Great news from the very start – Fetch Rewards gives you a bonus of $2 as a registration bonus. They also work directly with popular brands to bring you savings on thousands of products every day, no matter where you get your groceries. Just scan your receipts and let this app do all the work.
4. Get Paid for Your Receipts with Receipt Hog
Unlike other apps like Ibotta discussed in this article, Receipt Hog does not have a strict restriction on the type of items that you have to buy in order to receive your money back. This way, you can easily use it for a wide range of items and not only for grocery shopping.
The money that returns to you can later be transferred on your bank account or presented to you in the form of an Amazon gift card – the choice is yours.
5. Get Cash Back on Organic Produce with BerryCart
Update: BerryCart has shut down.
BerryCart will surely be appreciated the most by those people who are trying to follow a healthy diet. By using this app, when you are buying healthy foods, not only is your body benefiting but also your wallet is too. You can get cash back offers on gluten-free, non-GMO, and more healthy foods. You just have to take a picture of your receipt, load it into the app, and receive your cash back. If you eat healthy, you're getting paid.
6. Make Money with Loyalty Cards or Receipts with SavingStar
At the beginning of its existence, SavingStar did a slightly different job, combining all your discount cards' information into one account. But now they finally added a new possibility for their users and so you can use Saving Star as a cash back service for your grocery shopping. Not to mention that their cash back rates are extremely high compared to the competitors'.
Apps That Will Pay You Money for Gas Receipts
These cash back apps for gas will help you never pay the price at the pump. You can save up to 25 cents per gallon starting from now with these apps.
7. Get Cash Back for Every Gas Receipt with Upside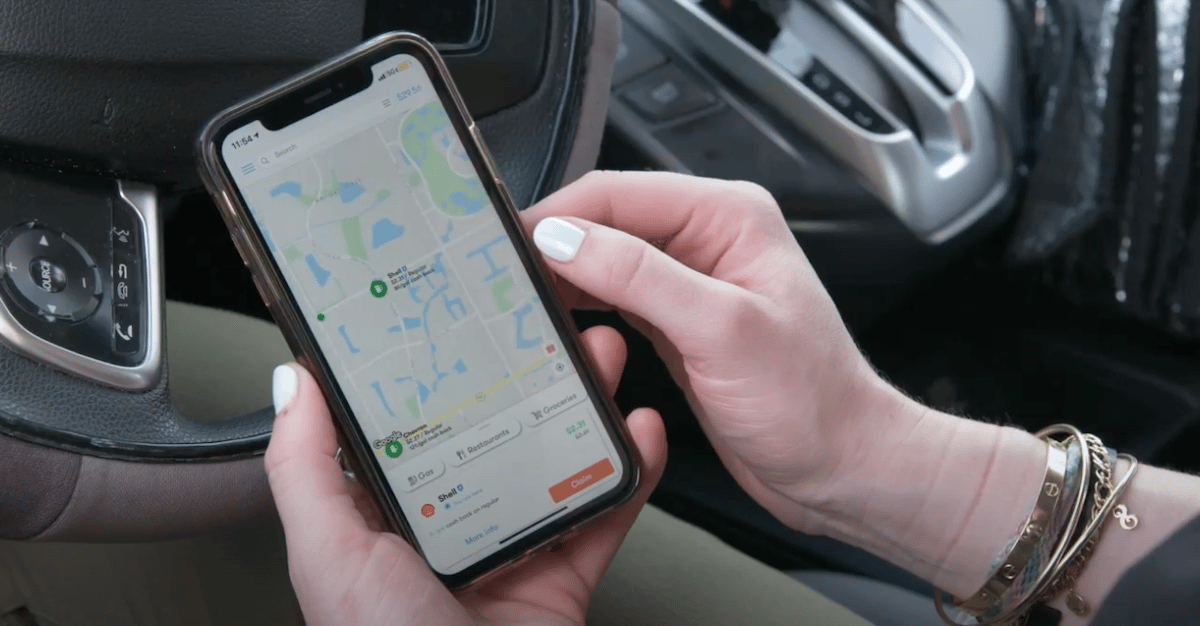 Earn money back, find gas prices near you and get unbeatable deals with Upside. Save up to 25¢/gal on gas and never pay the price on the gas station sign. In addition, you can save up to 35% cash back at restaurants and up to 15% cashback on groceries. Get bonus cash back deals on convenience store items and auto services (car wash, oil change, and more). Just open the app to see cash back offers near you, pay with any credit or debit card and take a picture of your receipt. Earn cash back in your account and cash out whenever you want via PayPal, check or gift cards.
Pro-Tip: If you wanted to get started with a free Upside Promo Code use SMGJQ after downloading the app here.
8. Find Deals and Earn Money on Fuel Purchases with Trunow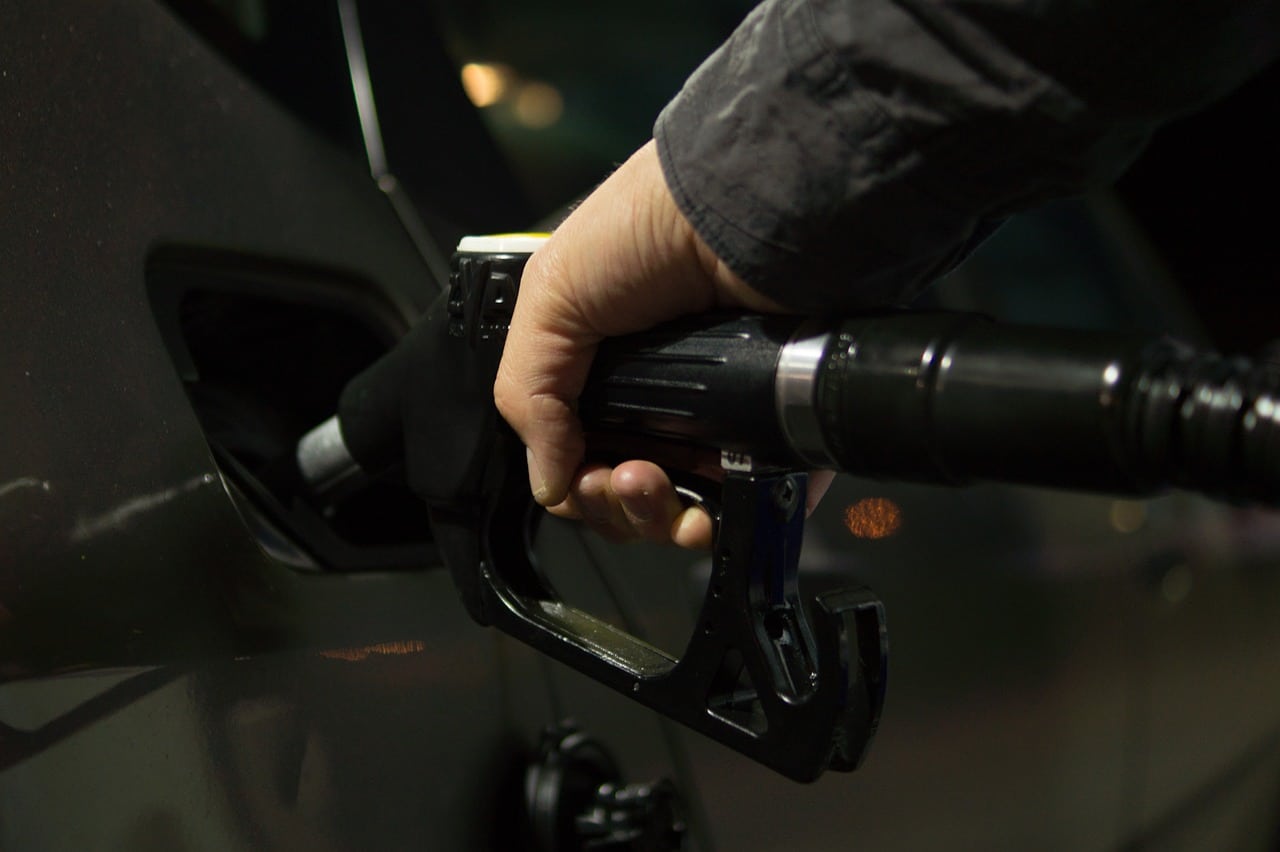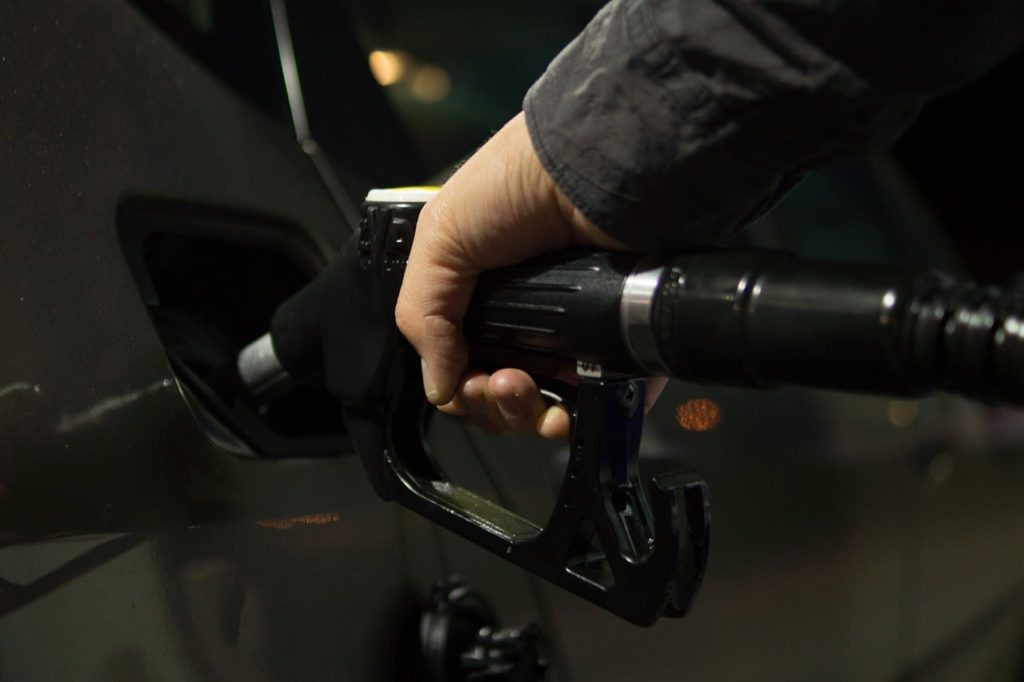 View all the best gas prices near you no matter where you are. Get cash back on every gas station purchase by just taking a picture of your receipt. Use your extra income for gas station purchases or get instant cash. They also give you personalized deals on your favorite in-store items, so whenever you wanna grab a snack or drink, you save big.
Pro-Tip: Trunow Promo Code VK7N8I gives you a $2 sign-up bonus.
Easiest Apps to Earn Cash Back with No Receipt Scanning Required
These passive cash back apps are for those who want to sit back and enjoy the free rewards. All it takes is downloading get cash back, automatically.
9. Save with Your Shopping with Dosh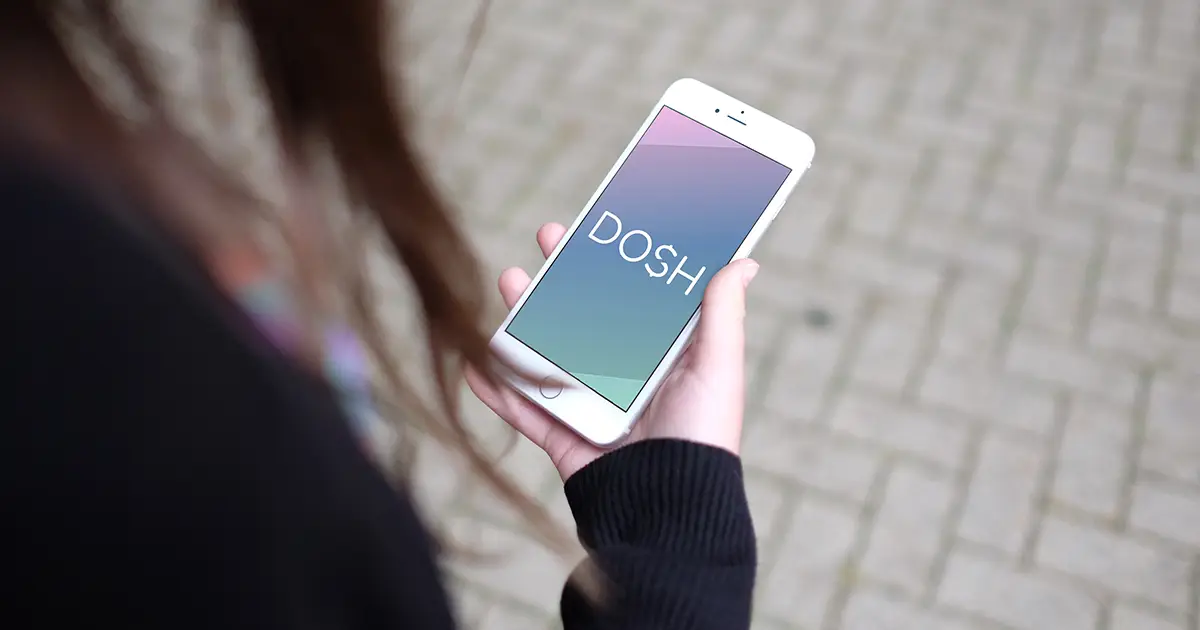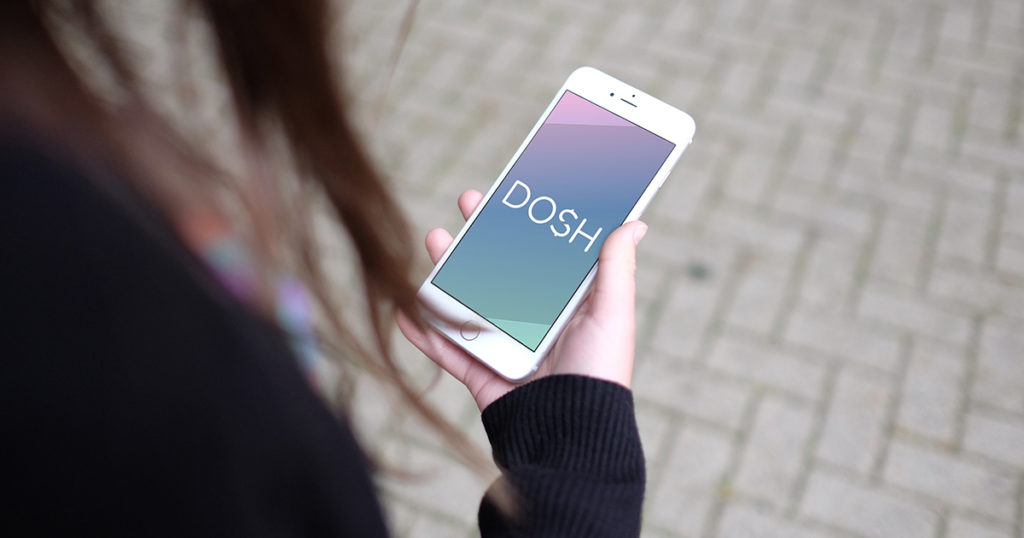 Shop with Dosh and get cash back for shopping on items you already buy. Get money for shopping, eating, and booking hotels. Simply download the Dosh app, securely connect your credit and debit cards, and live life as usual. Every time you use those cards, Dosh searches for available offers. If it finds one, Dosh automatically redeems the offer and converts it into cold, hard cash, then deposits it directly into your Dosh Wallet. You don't have to do a thing.
Pro-Tip: You can get a $5 sign up bonus through here.
10. Earn Points at Top Brands with Drop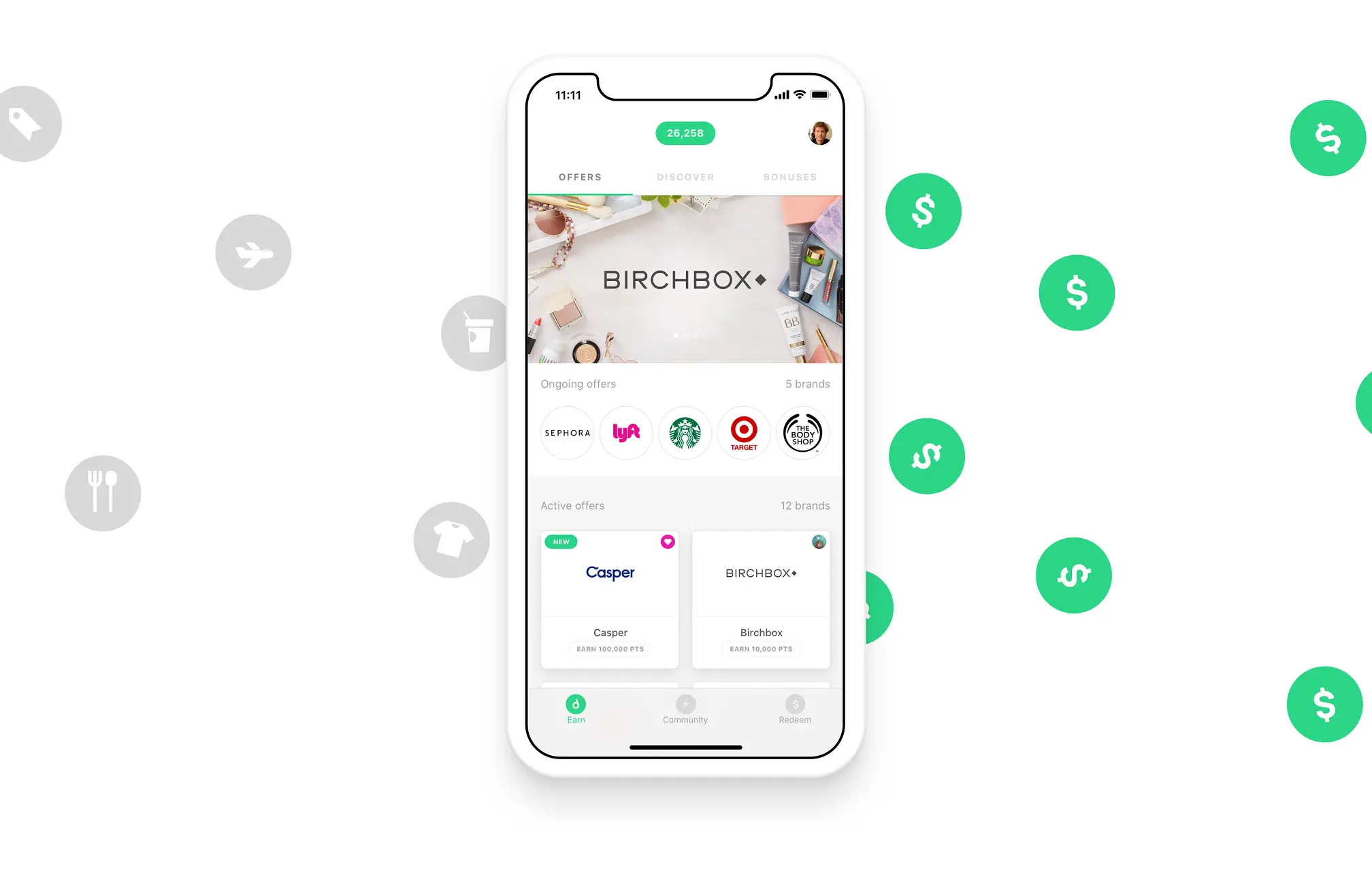 Earn points as you shop at top brands with Drop. Redeem your points for cash rewards, when, and where you want.
Make every day more rewarding. Earn points from shopping at your go-to brands – like Uber, Amazon, and Starbucks – all without a clumsy loyalty card. Then redeem those points for gift cards at all your favorite brands, directly from the app. It's that simple.
1. Link your credit and debit card(s) to your secure Drop account – earn points automatically!
2. Shop at your favorite brands or discover new ones curated for you – you'll earn points either way.
3. Then treat yourself – and instantly redeem your points for gift cards at brands you love.
11. Acorns Found Money Gives You Cash Back and Invests It
Acorns Found Money is a program through the Acorns investing app that rewards you when you go grocery shopping, the participating retailer then will give you cash back. Makes sense? If you shop with Acorns Found Money partners, they'll automatically invest in your Acorns account. Cash forward is the new cash back here. Here are some participating partners: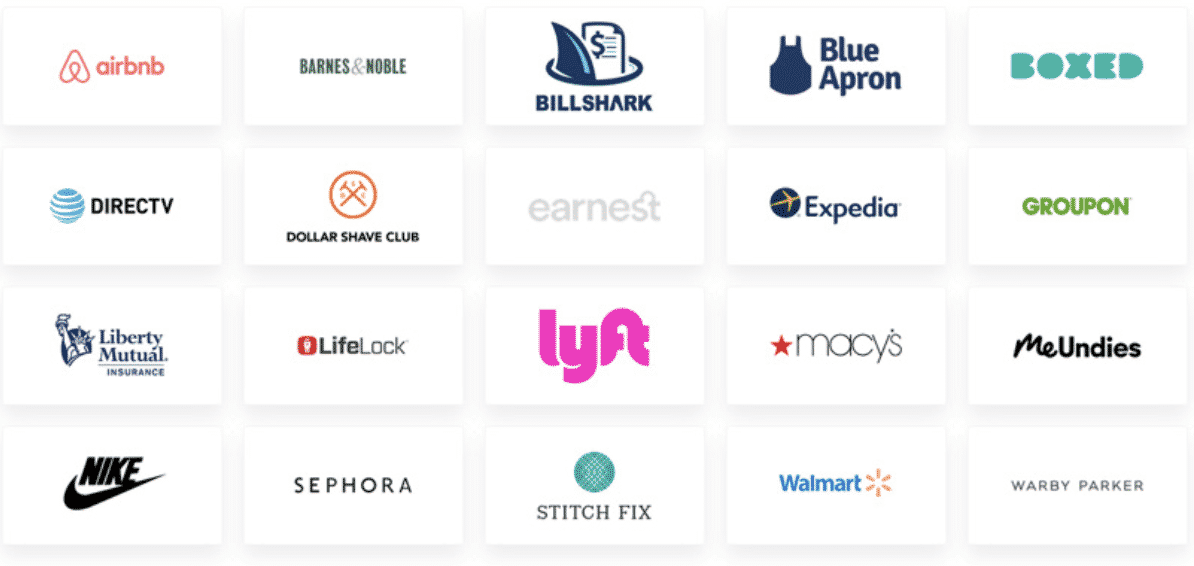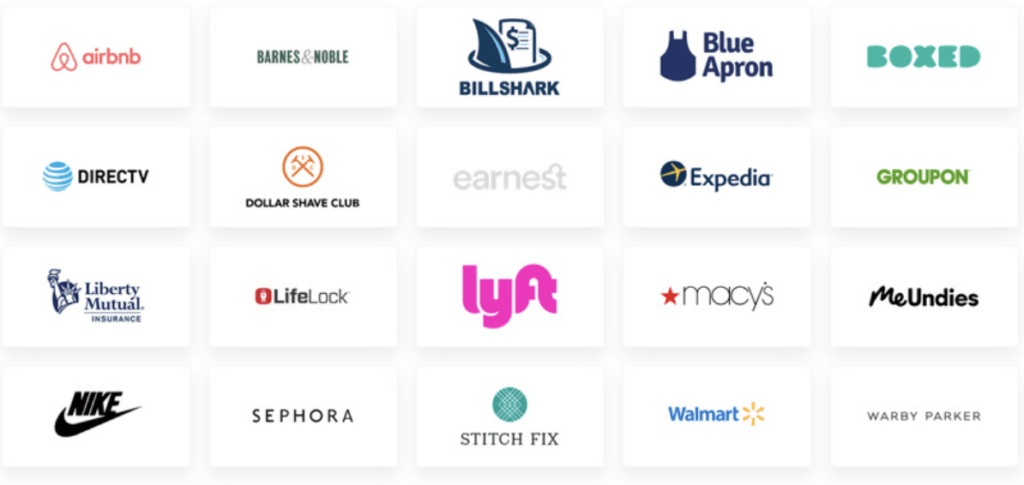 This creates a source of passive income for you. Well, isn't that cool?
Pro-Tip: To use Found Money you'll need to sign up for Acorns and right now you can get a free $5 bonus.
12. Earn Money Back on Every Uber or Lyft Ride with Freebird
Earn cash-back or points (that turn into cash) on all Uber or Lyft rides that you order through the Freebird app. It's more than just a rewards app. It's your new way to ride. Here is how it works:
Take your first ride (cash or points)
Add any cards you use to make purchases so the app can verify your purchases from cash offer locations (500 pts)
After you have earned a cash balance, add a debit card to transfer your cash rewards (500 pts)
Simply drag your Freebird app next to Uber and Lyft. That way, whenever you need a ride, you'll never miss out on earning cash rewards.
Other Online Shopping Cash Back Apps
These online shopping cash back apps help you earn gift cards and cash for shopping online or in-stores at top retailers like Walmart, eBay & Amazon.
13. Save Money on Online Shopping with MyPoints
Have you heard of MyPoints? It's a cash-back site that pays you to shop online. I love it because it lets you earn cash for the shopping you would do anyway.
And right now, you can earn a $10 Amazon gift card with your first purchase at any retailer through MyPoints!
Here's how you can make money with MyPoints:
Sign up for MyPoints here (you just need to give them a name and email address).
MyPoints will instantly send you an email to confirm your email address. You'll need to click that to get the free gift card.
You'll also need to purchase $20 worth of products at any of the more than 1,900+ top retailers like Walmart, eBay, & Amazon. MyPoints will reward you with 1,750 bonus points that you can redeem for a $10 Amazon gift card.
That's all! It's basically $10 off anything you buy.
14. Get Money Back with Prices Drop with Capital One Shopping
Being absolutely free, this Capital One Shopping app allows you to receive cash back from a wide variety of shops and almost all kinds of goods. The procedure of retrieving your money back is quite simple – you have to link your Capital One Shopping account to the e-mail service that you are using, and the bot will effortlessly check your confirmation emails and monitor price changes. Whenever it finds the lower price, they let you know and help you get money back. Some users will need to make a phone call or write an email to the company to get the money back.
Capital One Shopping compensates us when you sign up for Capital One Shopping using the links we provided.
15. Get Cash Back Rewards at All Major Stores with Rakuten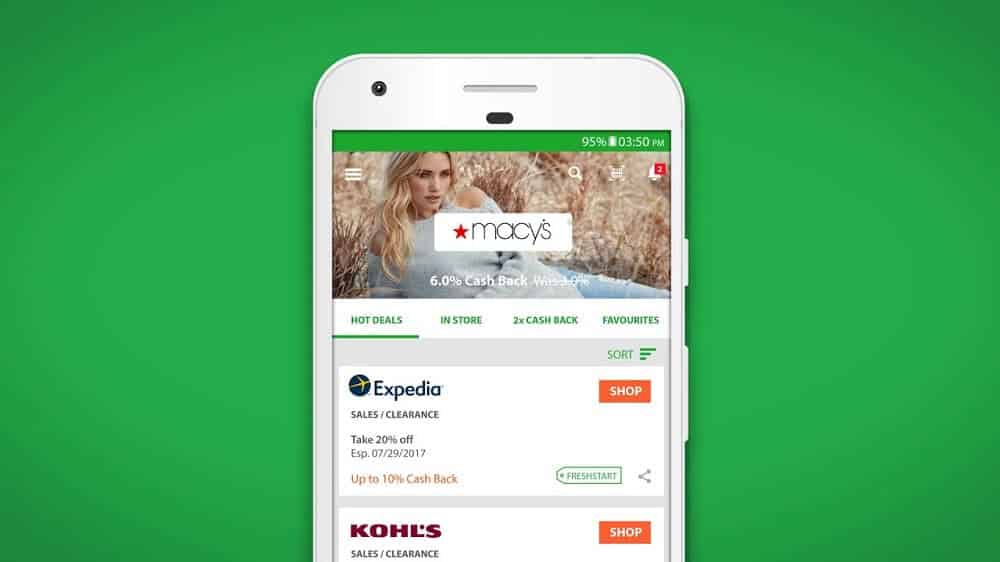 You'd be silly not to get cash back for items you would have bought anyway. You can do this by shopping online with Rakuten. Get cash back rewards at your favorite stores and enjoy unbeatable shopping deals and save with promo codes & coupons from Rakuten.
Save money and sign up for a free account – it's easy! Explore deals, shop at 2,500+ stores and earn cash back when you buy. You'll also get a $10 welcome bonus!
Pro-Tip: Click here to sign up for Rakuten and get $10 to start.
16. Use a Cash Back Portal to Earn Rewards at Swagbucks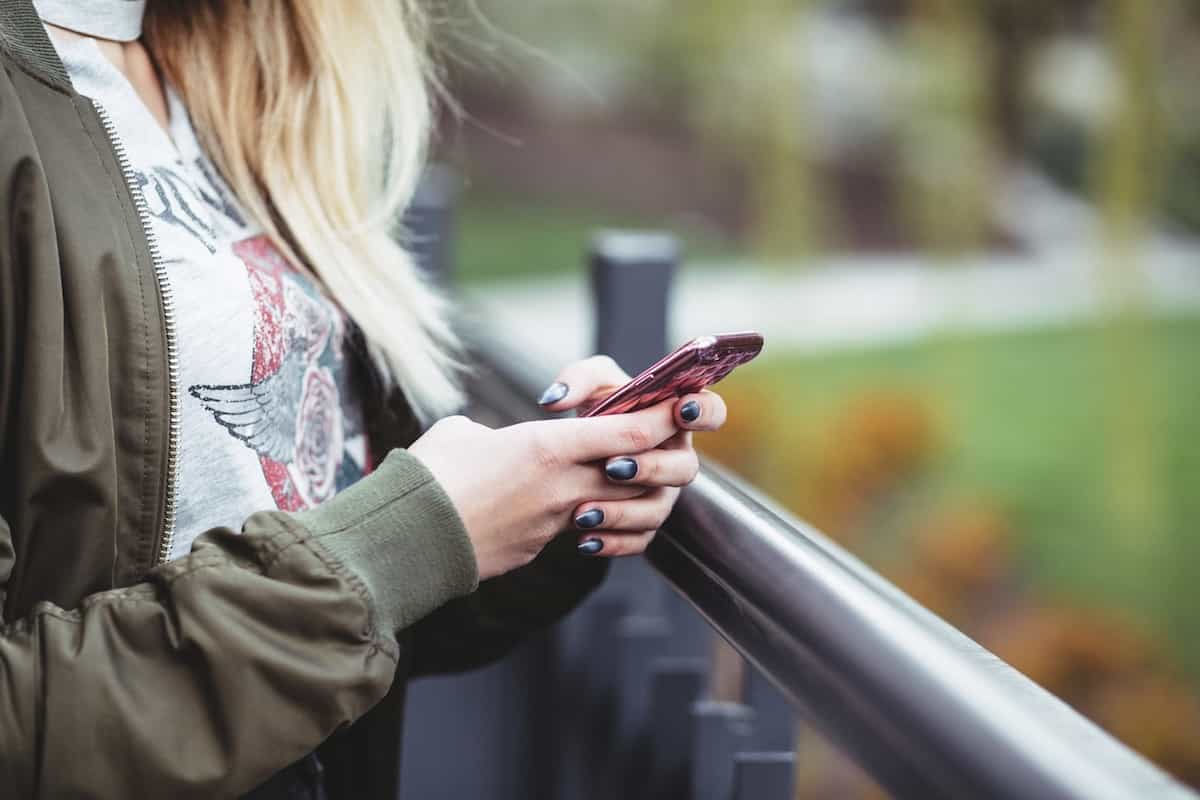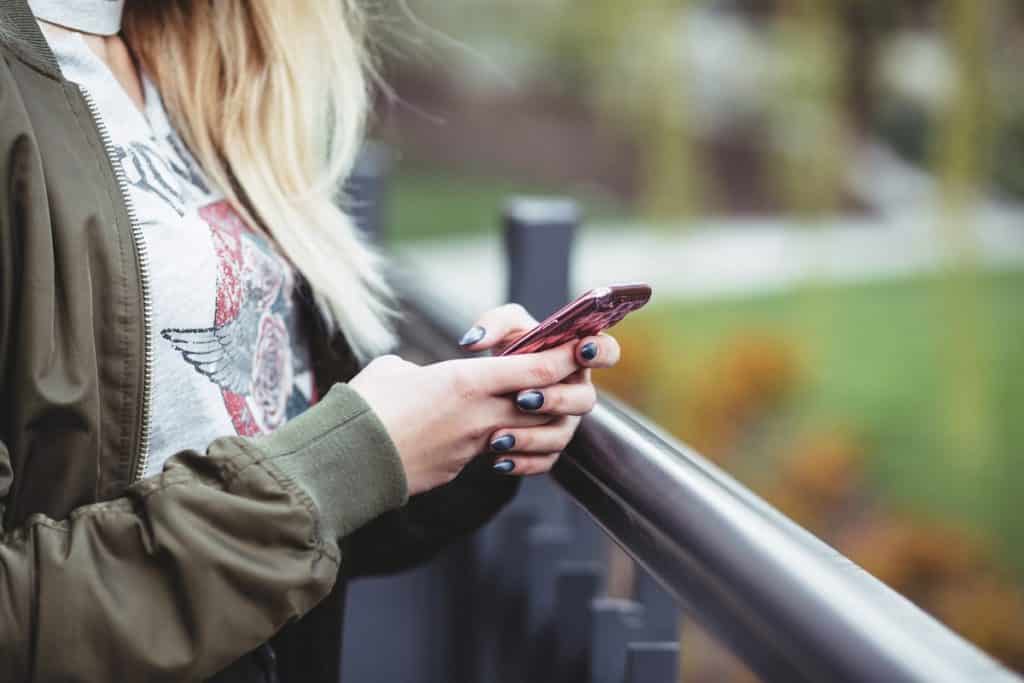 Swagbucks is another cash back portal and app like Ibotta to make some extra money. It's similar to Rakuten but there are also a few other ways you can earn money as a member (including a $10 bonus just for signing up).
Overall, we have reviewed dozens of online survey sites, and Swagbucks is one of the best. Offering a variety of ways to earn "Swagbucks," ranging from completing surveys to surfing the web, watching videos, or online shopping — it is a profitable option to make money with your free time. You can use it for a few days and earned $10 in no time.
For more details on how to earn money with Swagbucks, check out our complete Swagbucks review.
The Bottom Line
We hope you enjoy this list of 16 money for receipt apps. If you use these services, you will be surprised how much money you can actually save at the end of the day. So don't throw out your receipt next time so you can enjoy your cash back later. Happy shopping!
Earn up to $100 today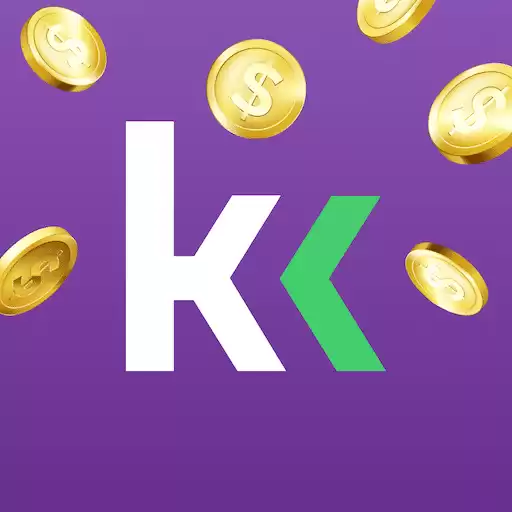 KashKick
Trusted by 2M+ users like you
This site pays you cash to play mobile games, save money, take surveys, and see offers — make $100 today. Over 2 million users agree that KashKick is a fresh and lucrative way to earn money and get paid directly to your PayPal!
SIGN UP & START EARNING NOW