Since we seem to always have our smartphone on us, doesn't it make sense to have it earn money for us too? There are a few money making apps for your phone, but it can be difficult to know where to even get started.
So, I wanted to create this list of mobile apps that actually make you money. If you have some free time, considering downloading these apps below as you can really make money from your phone for free.
Here are my favorite top apps that pay you money on your smartphone.
Legit Ways to Make Money on Your Phone
Why not try out one of these ways to make money from your phone? That's right: There are apps that give you free money that can net you some extra funds for whatever, whenever you want.
1. Survey Junkie — iOS, Android and Desktop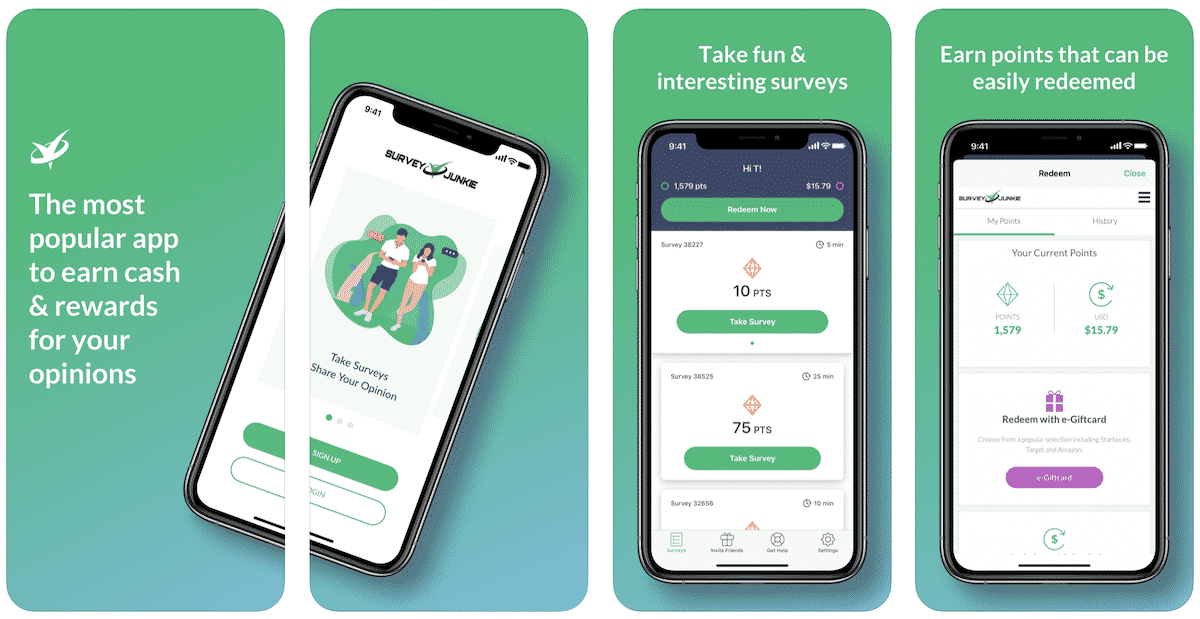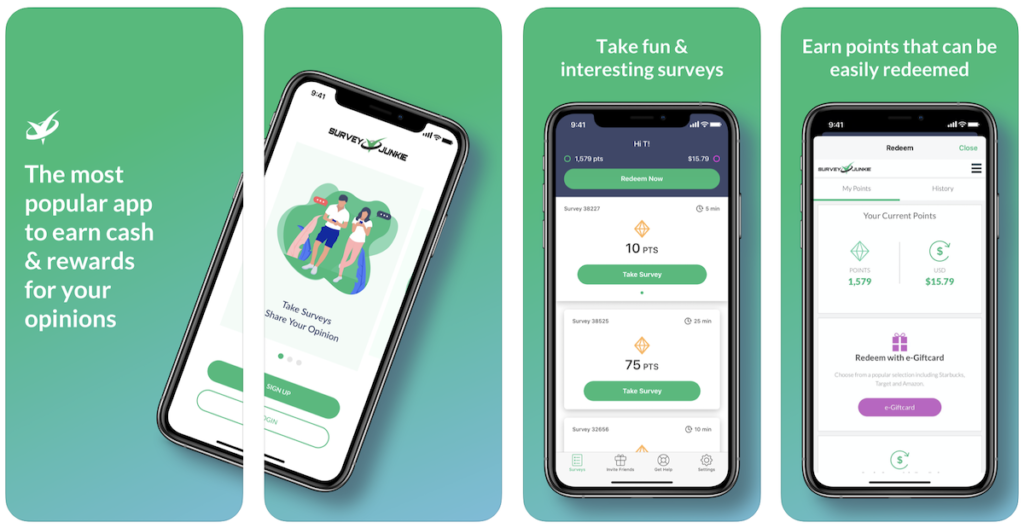 Taking online surveys to make extra money is a no-brainer!
You definitely won't get rich or make hundreds of dollars per day with surveys alone, but you won't waste much time, and you can make some money the easy way. Here is my favorite (and highest paying) survey site:
Survey Junkie: This is a free survey app for your phone that pays you to take online surveys, participate in focus groups, and try new products.
And, I really mean free all around – free to join and they don't charge anything to be a member (they will actually pay you in cash via PayPal).
You can get a free registration bonus for free when you join through this link.
Survey Junkie pays up to $50 per survey, and many of them take less than 5 minutes to complete. It is one of the highest paying survey sites that actually work. Sign up through here.
| Pros | Cons |
| --- | --- |
| There's absolutely no cost to join. Tip: Never register for a survey site that asks you for cash | Sometimes you'll be a few questions in only to find out that you aren't eligible for a survey, but you still get points |
| Points can be exchanged for both cash to PayPal and for gift cards | Minimum balance of $10 USD needed for Payout |
| Your information will go toward helping companies improve their products and services | Only users from the United States, Canada, and Australia can participate with future plans to expand |
| Answers that you provide are kept completely anonymous | |
| The potential for high earnings (depends on your demographics) | |
| Registration bonus if you go through this link. | |
| If you're not eligible for a survey, you're still given points | |
Additional ways to earn up to $100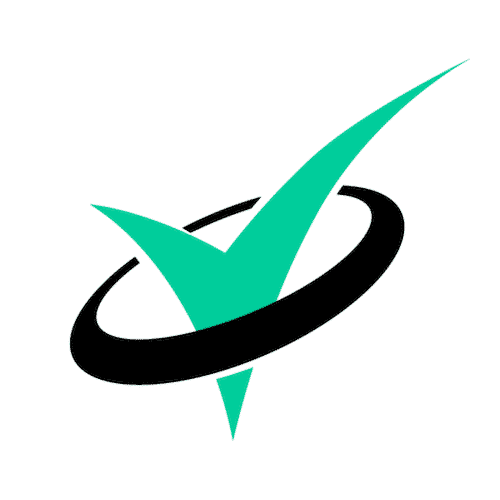 2. Swagbucks — iOS, Android and Desktop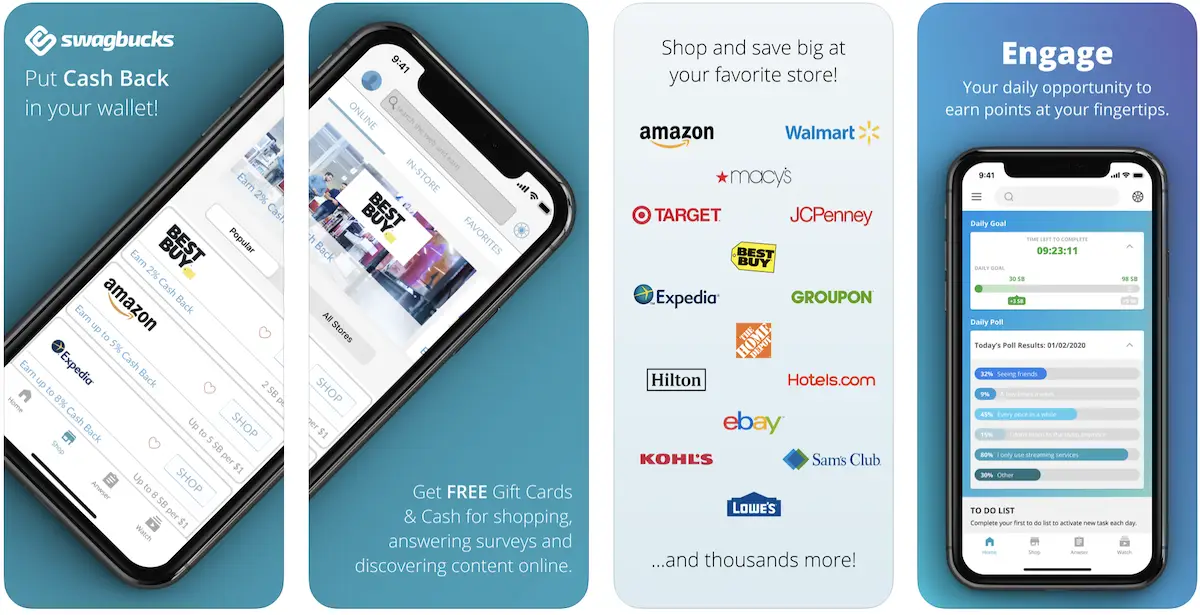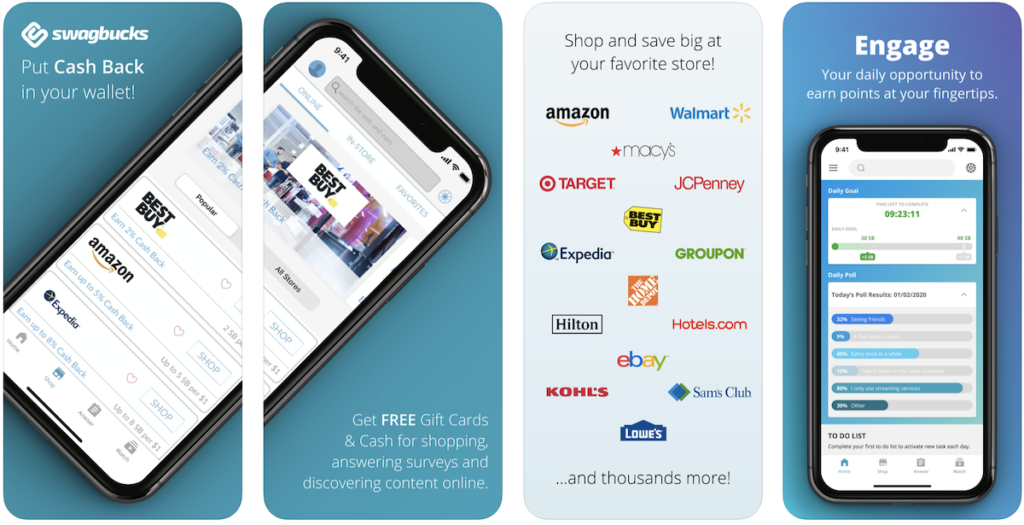 Swagbucks is another great money app to earn some easy cash for just pushing a few buttons in your free time. As a new member, you can conveniently earn up to $5 per survey through this link.
Cashouts are through PayPal or gift cards.
It's similar to Survey Junkie, but there are also a few other ways you can earn money as a member.
| Pros | Cons |
| --- | --- |
| An incredibly wide range of activities to partake in | Sometimes there's no sign-up bonus |
| Most of the tasks are incredibly simple to complete | May take up to a few days to receive your reward |
| 100% free – never join a rewards site that asks for your payment information | |
| Registration bonus if you go through this link. | |
| Great referral program – earn 10% of friends' earnings | |
Other ways you can make money with Swagbucks outside of surveys:
Swagbucks pays up to $35 per survey. You can also earn free cash (via Paypal) for everyday activities like shopping, watching videos and searching the web.
If you're interested you get started with a $10 sign up bonus.
Earn around $50 to $1,000 per year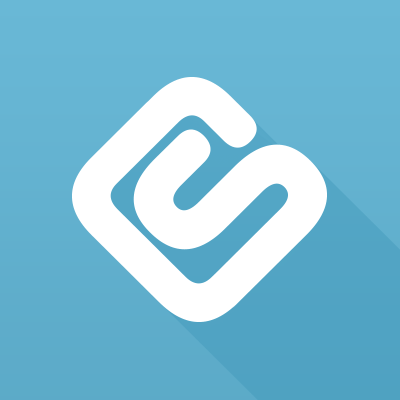 Swagbucks
Swagbucks offers a variety of ways to earn money online. You can take surveys, play games, surf the web, watch videos and more to earn points towards gift cards or cash.
Start Earning
Swagbucks Review
3. Nielsen App — iOS, Android and Desktop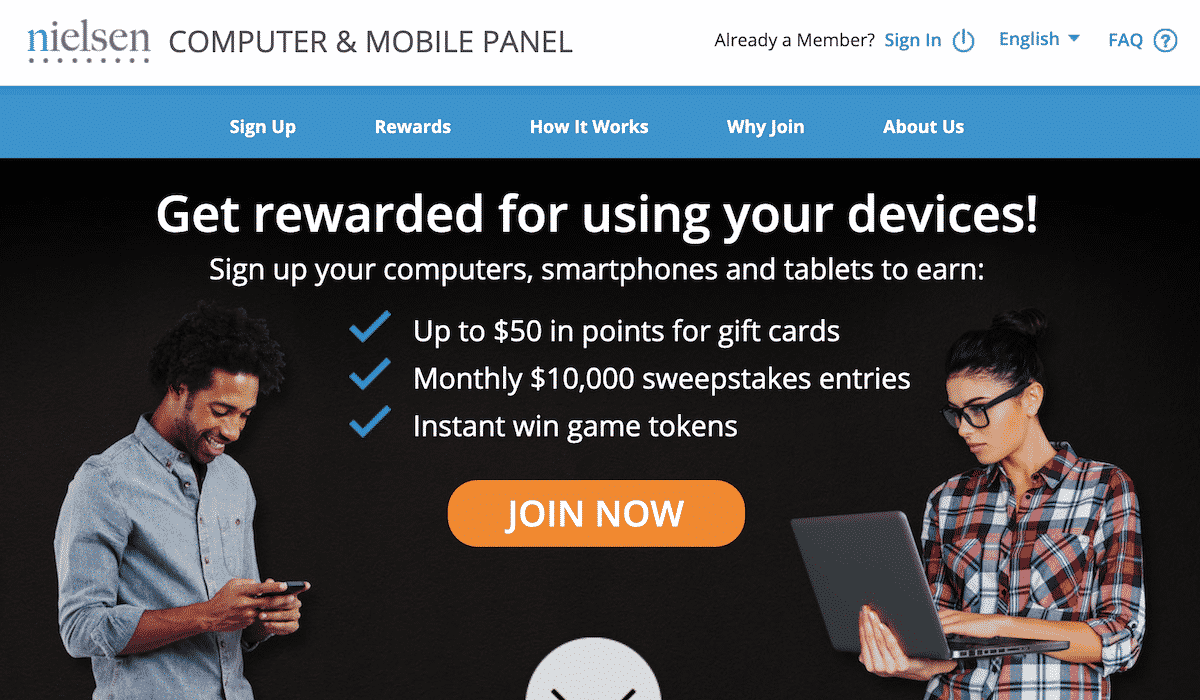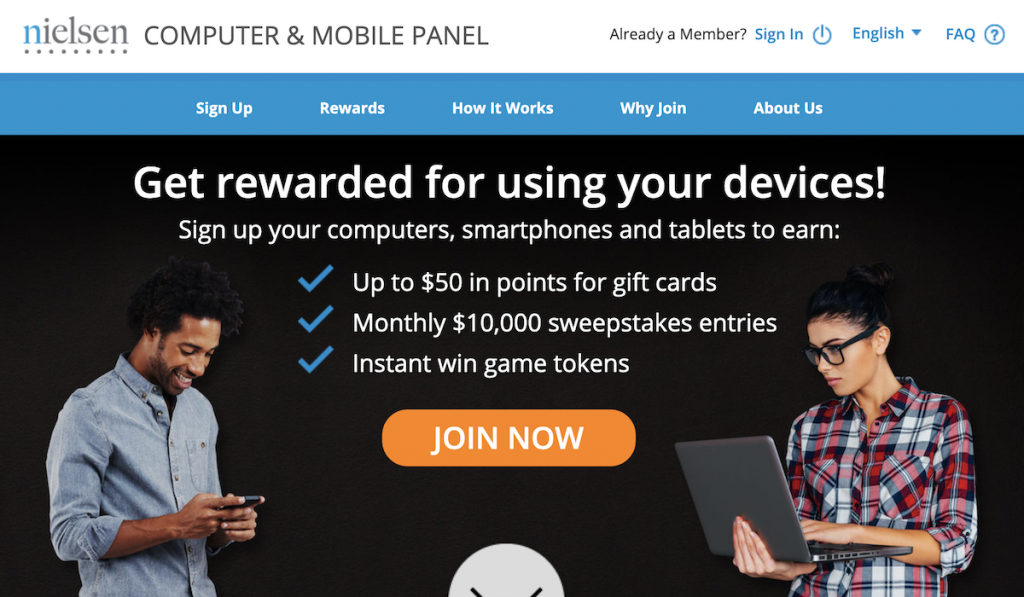 Nielsen offers an app and desktop service that allows you to register and earn rewards just for browsing the Internet. Yes, it's a legitimate opportunity that allows you to literally get paid to use your cell phone.
Once you've installed the application, the company will be collecting information about your usage habits, activities and the websites you visit. You don't have to do anything else, and the service works automatically in the background.
If that's worth it to you, you can earn $50 to $100 passively throughout a year's time.
Get $50 for installing app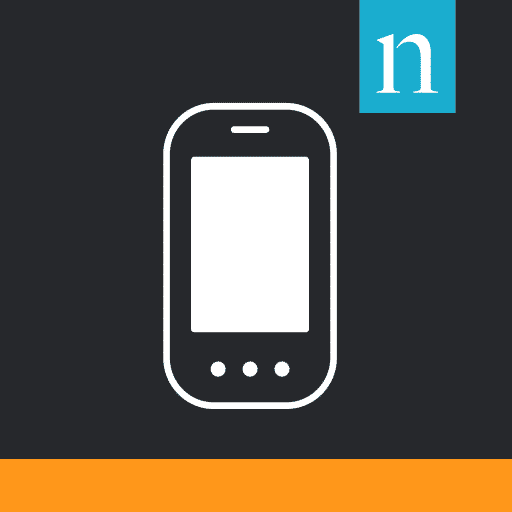 Nielsen Mobile Panel
This company will pay you $50 a year to keep their app on your favorite internet browsing device and they also give away $10,000 each month. You don't have to do anything other than initially registering your computer or phone.
Start Earning
Nielsen Review
4. Branded Surveys — Desktop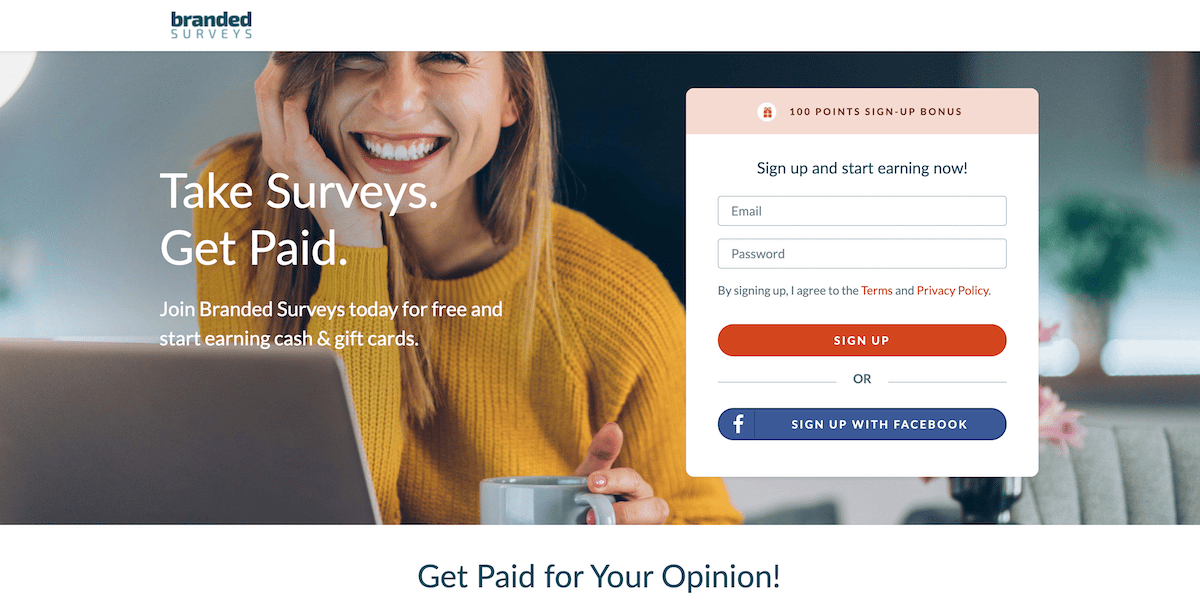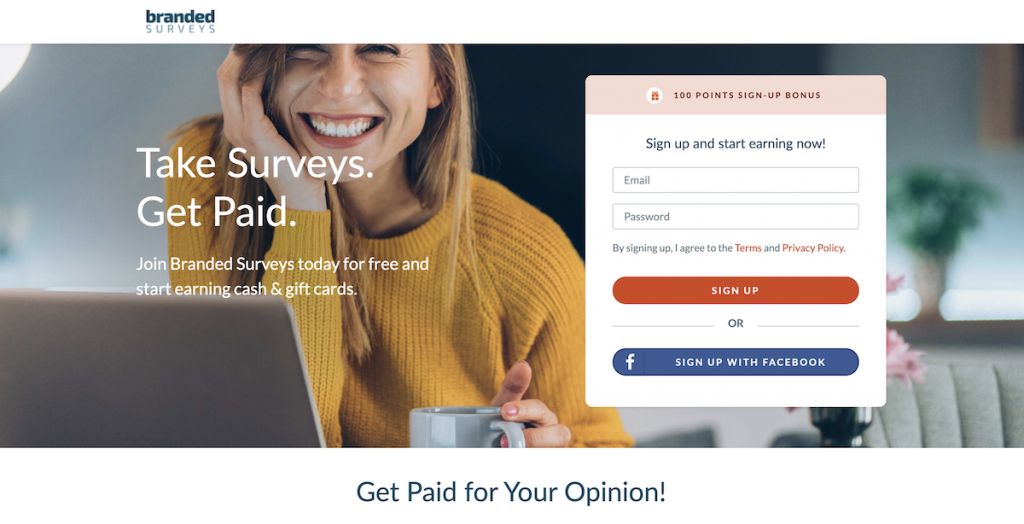 Branded Surveys is straightforward. When you first log in, it will ask personal questions, so it can build an accurate profile of your preferences. You'll then begin receiving exclusive surveys, which can pay anywhere from a few cents up to $75. You'll even earn $1 right away just for signing up.
If you check in daily and complete the surveys they offer, you'll have earned a nice chunk of cash before you know it. Sign up here.
Pays by bank transfer, PayPal & gift cards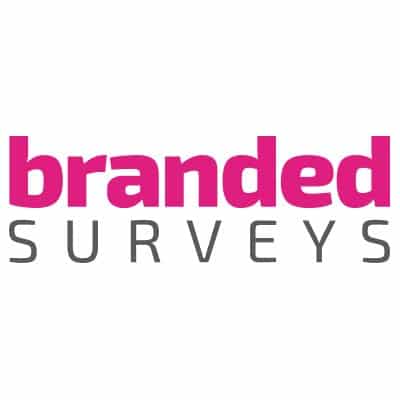 Branded Surveys
Branded Surveys is quickly becoming one of the top survey sites. At up to $5-10 a pop for some surveys and a free 100 points for signing up, it pays to check in daily to see which ones are available to you.
Start Earning
5. Ibotta — iOS, Android and Desktop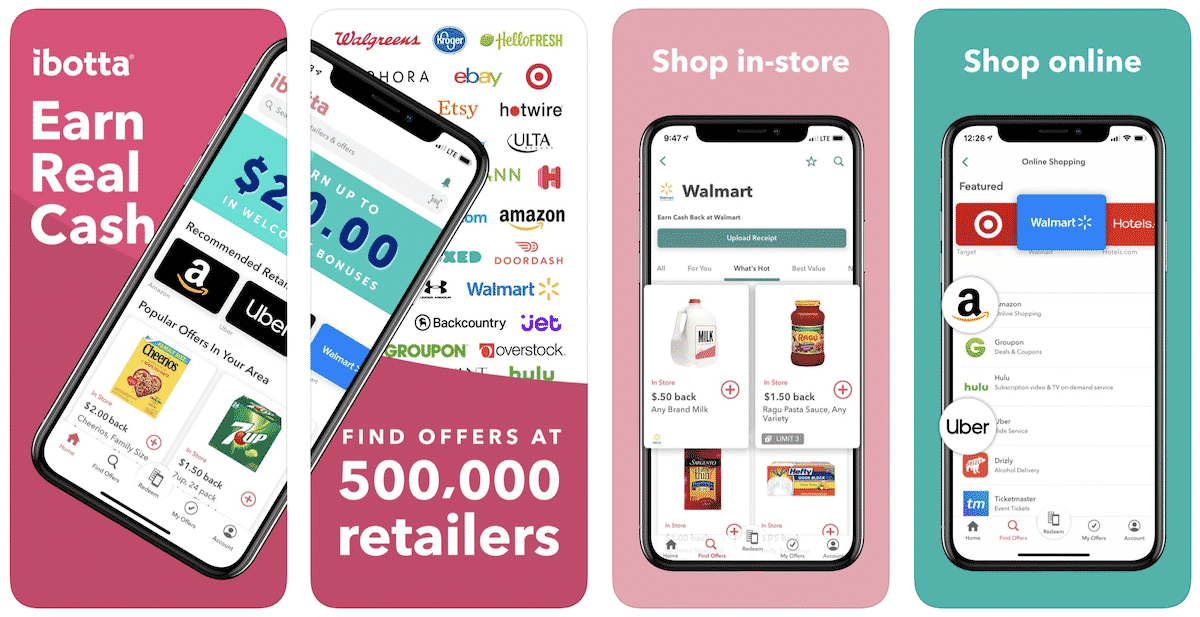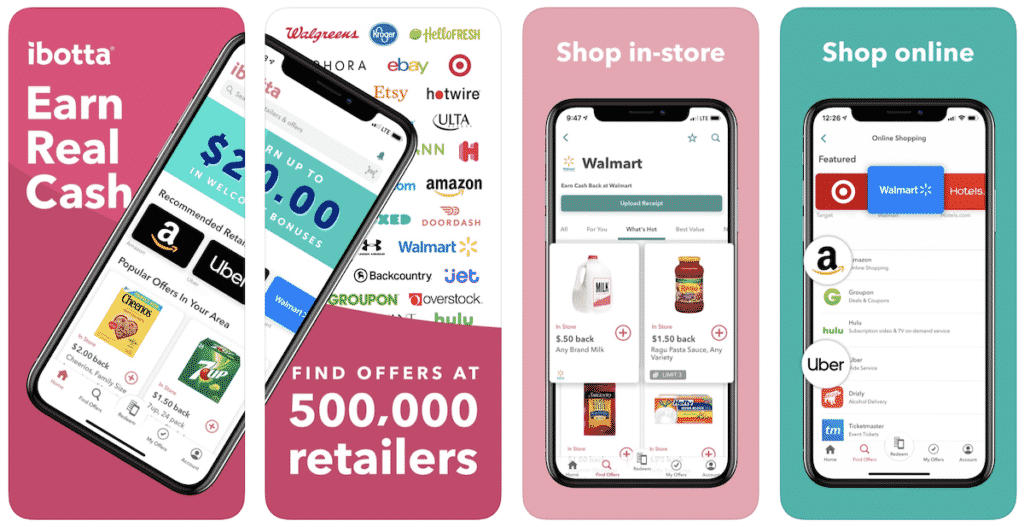 Ibotta is a mobile app — available for both iOS and Android — that helps you save money by scanning your grocery receipts. It also works with other apps and services on your device, such as Uber. For example, every time you use Uber and order a ride, you can earn $1 back through Ibotta. You can then transfer the funds to your authorized PayPal account for personal use.
You won't make hundreds of dollars overnight, but you certainly can earn that much eventually, if you continue to use the app regularly. It's great for building up emergency funds!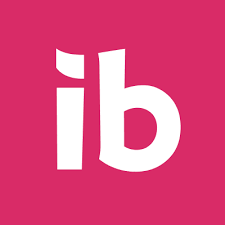 Ibotta
Ibotta pays you cash back for shopping at over 500,000 retailers, which you have to do every month. So why not get paid for it? Get started saving today.
Download Now
Ibotta Cheats
6. InboxDollars — iOS, Android and Desktop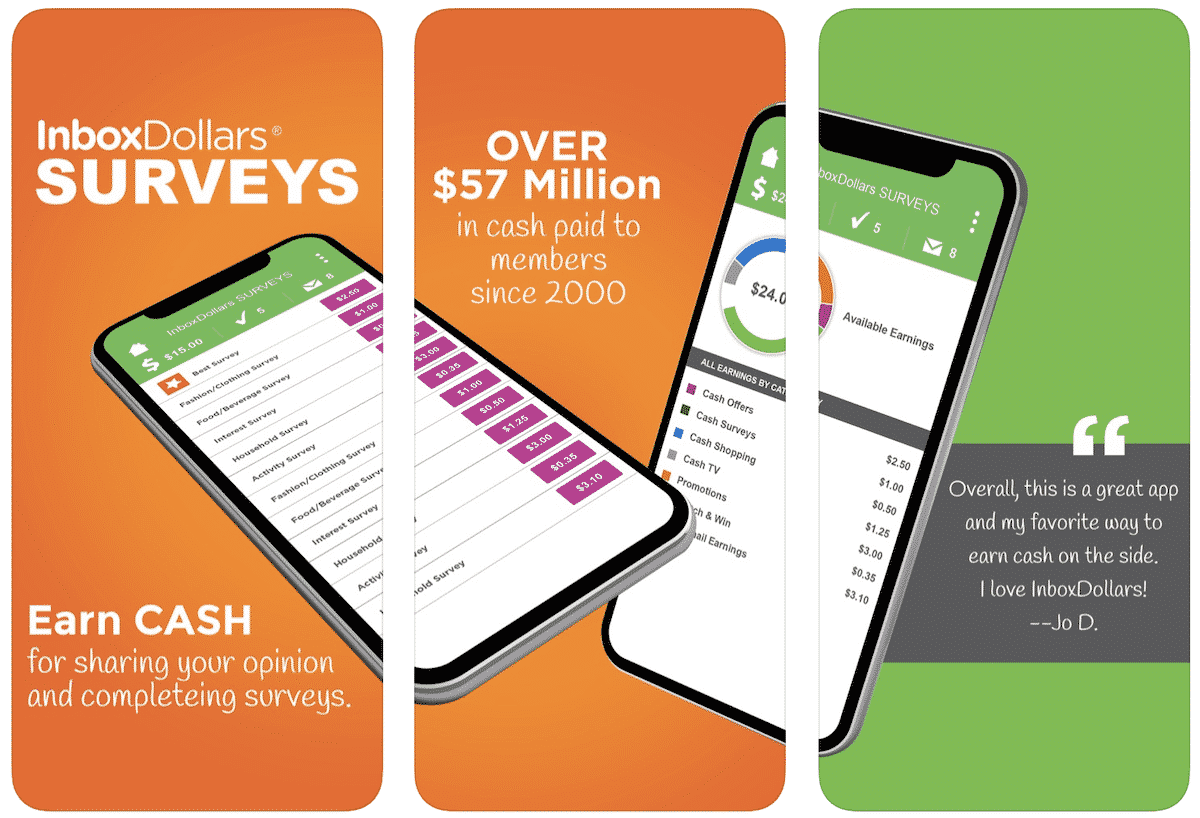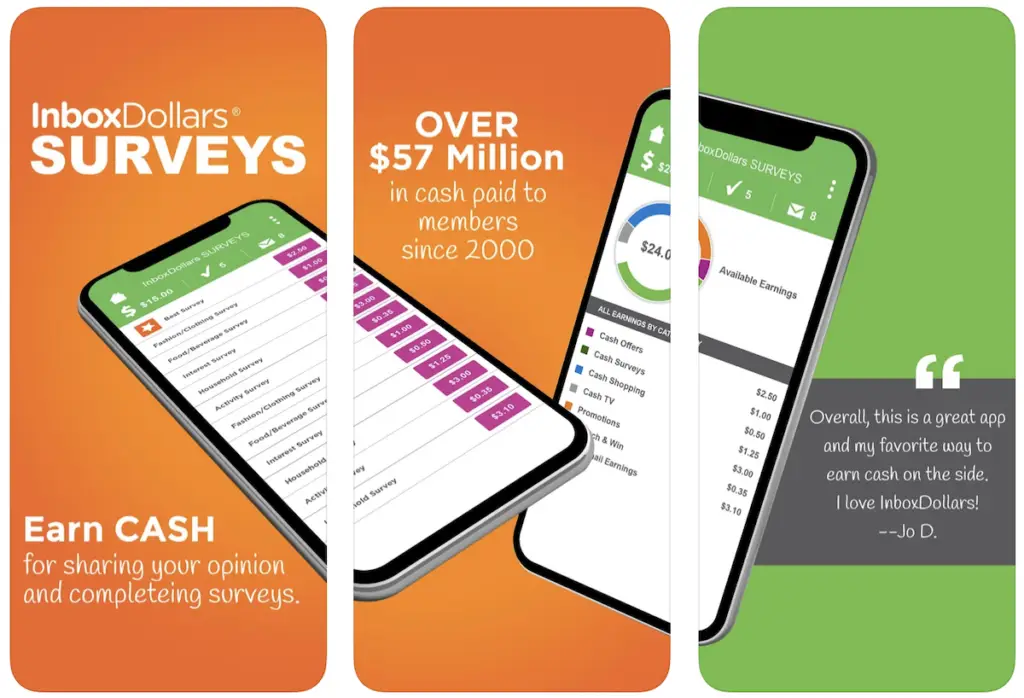 Do you ever spend a few minutes on your lunch break or at home watching videos online? This app or service is right up your alley. It's available on mobile and desktop and requires you to watch "fun" videos and then take surveys about them.
If you invest just five to 10 minutes per day, you can earn up to $50 extra per month. That's not bad, especially if you stick with it, because you can continue to earn more.
You'll get a $5 bonus just for signing up, which is quick and free.
$5 sign up bonus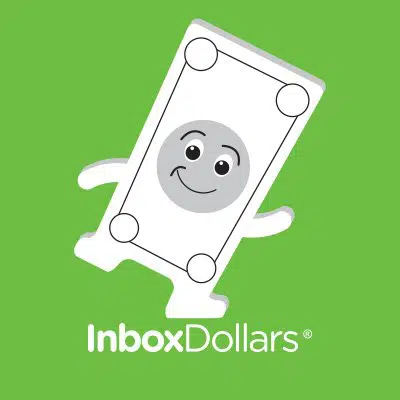 InboxDollars
InboxDollars offers a variety of ways to earn money online. You can take surveys, play games, surf the web, watch videos and more to earn points towards gift cards.
Start Earning
7. Truebill — iOS, Android and Desktop
Truebill is a real, much better and desirable alternative to all the other money saving apps on the market. With Truebill, they have saved over $15M for its users on their bills (think cable or cell phone bills) and canceling forgotten subscriptions. Have a cable bill that has been increasing over the years? You can now simply download a free app, and they will negotiate it down for you.
Truebill will help you take control of your money, users have saved over $15M to date, and all without being a financial expert or dealing with staying on top of your bills, which can be a full-time job. There is a reason why they currently have over 50,000+ users, this app really gets you back free money.
If you're interested, I recommend you sign up for more information from Truebill by clicking here.
Truebill
Managing money can be hard. Don't do it alone. Truebill empowers you to save more, spend less, see everything, and take back control of your financial life.
Lower Your Bills
Truebill Review
8. Dosh — iOS and Android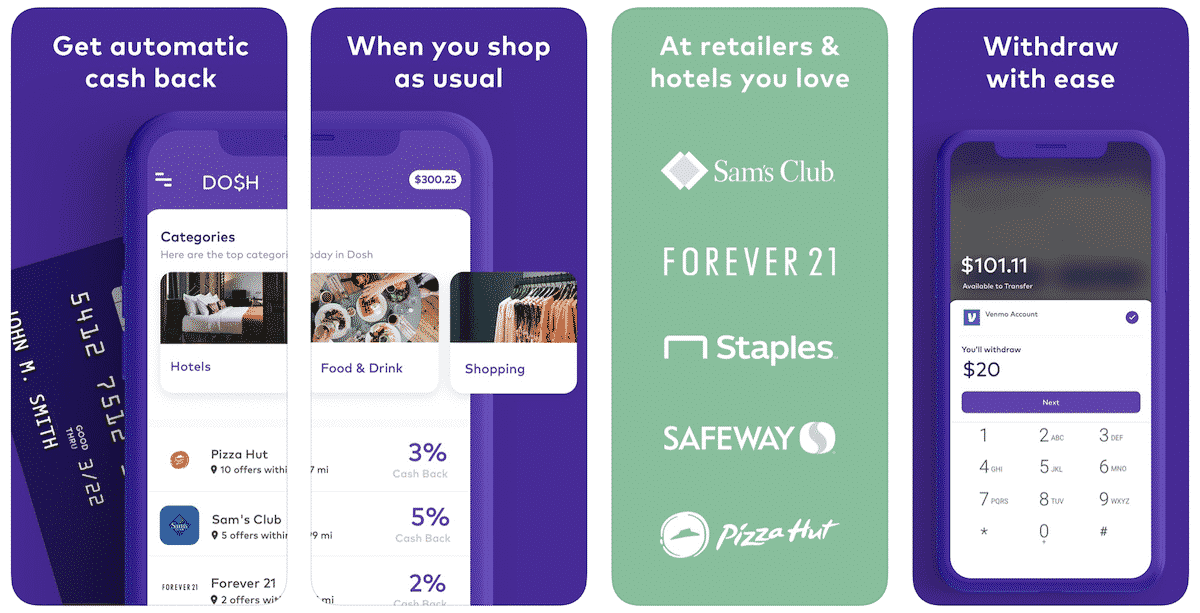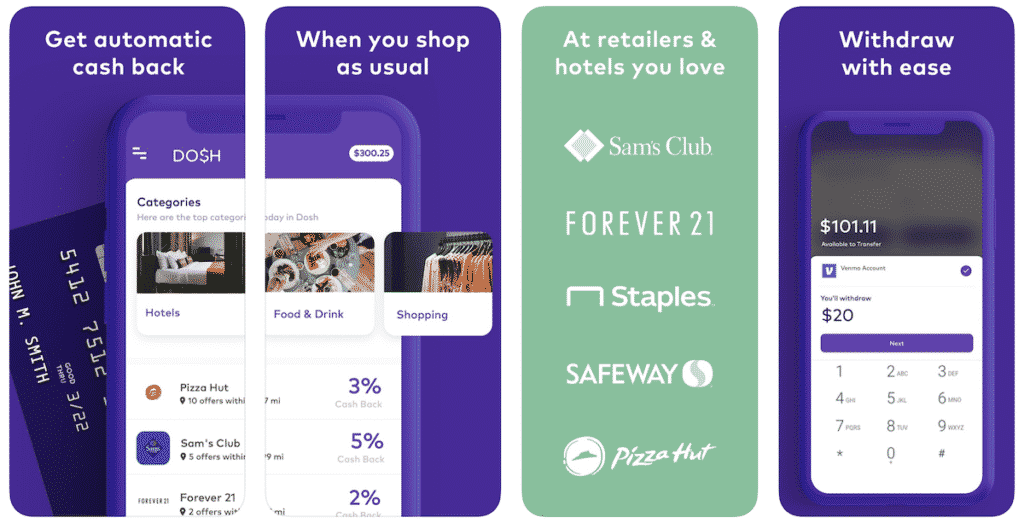 Looking for how to make money with your smartphone? The Dosh app is the free cash back app that finds you money for shopping, dining out, and booking hotels and travel activities with more than 100,000 merchants and brands nationwide.
This company not only allows you to get cash back on everyday purchases, but no receipt scanning required!
Click here to get started with Dosh and get a free $1 sign up bonus.
$1 sign up bonus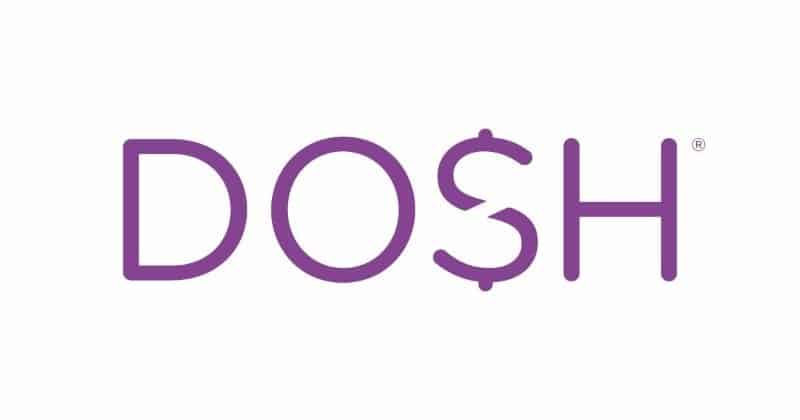 Dosh
Dosh is the easiest cash back app to use because you can just set it and forget it. Just link a debit or credit card and you can start earning cash back today.
Start Saving
Dosh Review
9. GetUpside — iOS and Android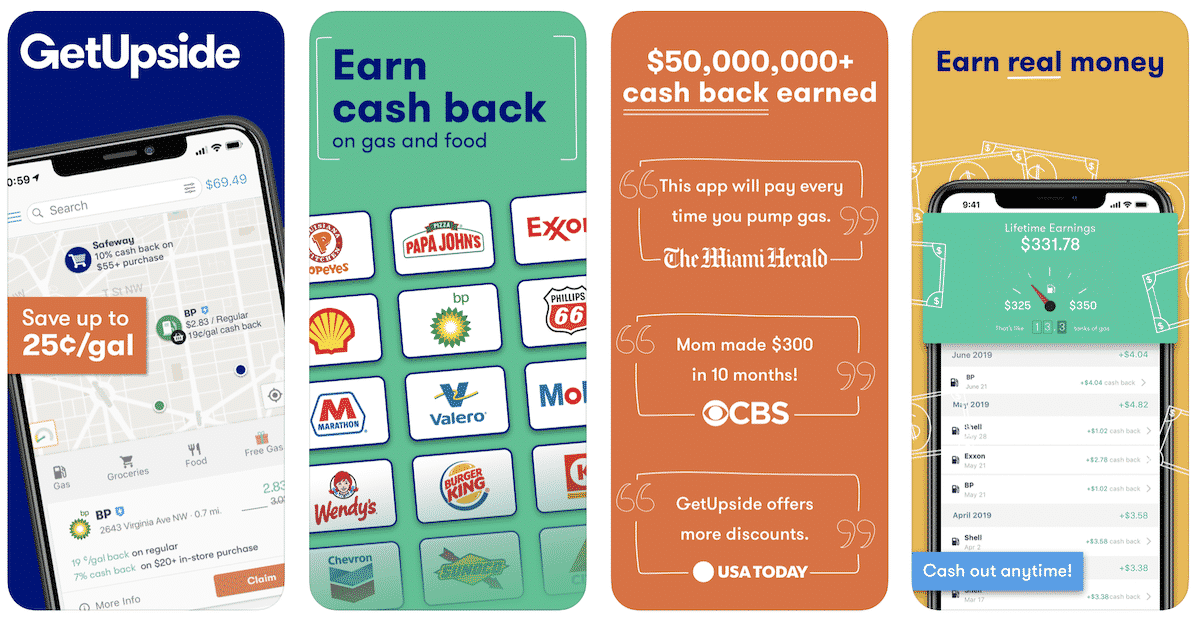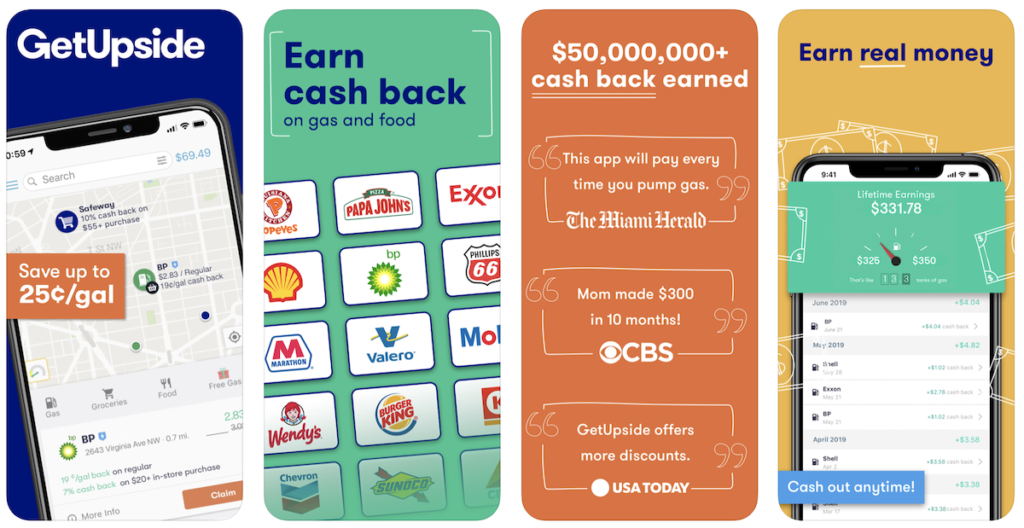 GetUpside provides users with a variety of helpful information. First, it gives you 25 cents back on every gas station receipt you submit. It also shows you the best gas station deals and the cheapest gas.
This free cash back app for gas is saving users an average of $124 in a year. There is no minimum for cash outs, but a $1 fee will be made on withdrawals under $15.
How does it work?
To score the best gas prices, grocery prices, and restaurant offers with GetUpside, all you need is your phone and your receipt. There's no limit on how much you can earn, and you can even use it with other coupons, discounts, and loyalty programs!
Claim your offer for the best gas price, restaurant or grocery offer
Snap a photo of your receipt or receipts
Profit! Earn cash back, and cash out whenever you want via PayPal, gift card or check. A true way to learn how to make money from your phone, if you ever needed one.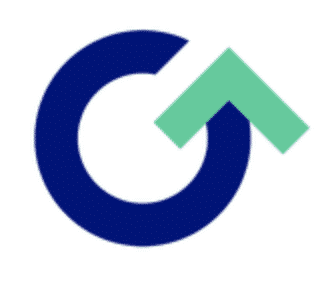 GetUpside
Are you always looking for cheap gas in your neighborhood — but end up going to the same place every time? You can find gas stations and other participating businesses near you that offer cash back with GetUpside.
Get Cash Back
Best Gas Apps
10. Mistplay — Android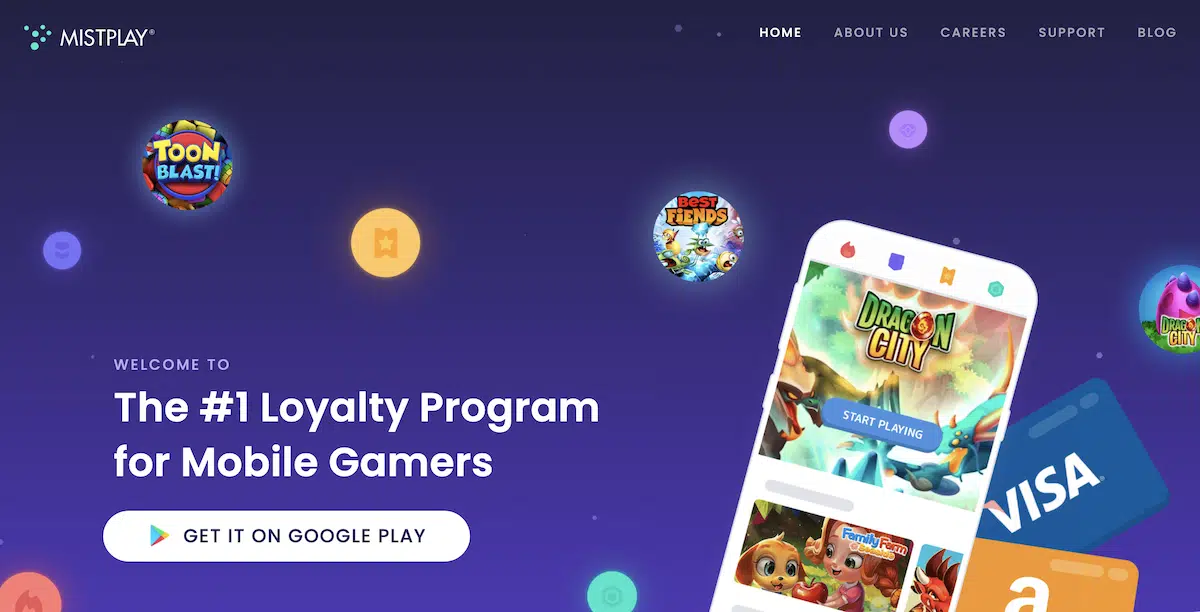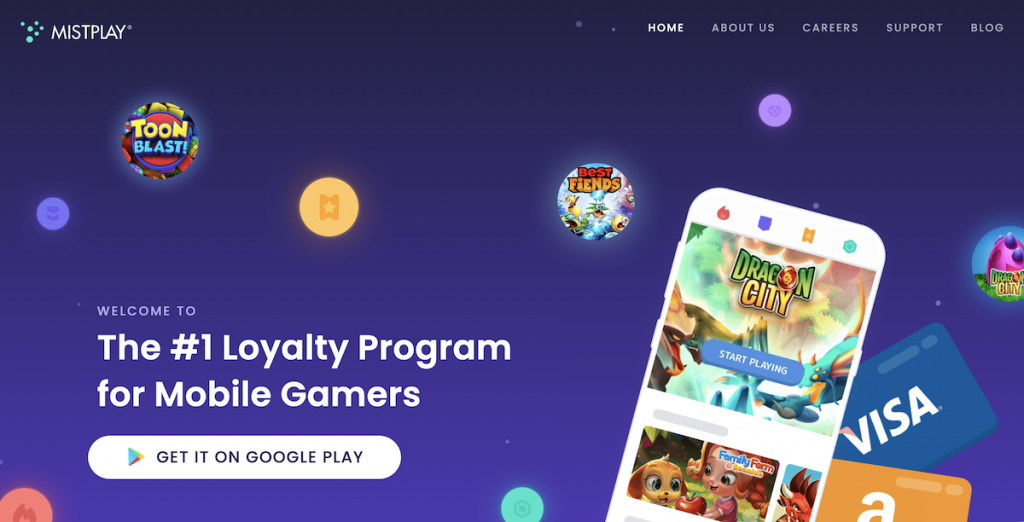 We all heard the old saying "Time is money" right?
Instead of playing games on your phone like everyone else and feeling bad for wasting your time — now you can get paid for it.
Getting paid for playing games sounds like a dream. But if you download a free new app, and then download games from it and play, you earn money.
As you level up you can earn more money for cash rewards or gift cards.
This is a great opportunity for those looking to get paid for something they enjoy, like winning free gift cards and cash for playing games. I use it and it is legit and has over 35,404 positive reviews in the Google Play store.
If you're interested, I recommend you download the app from the Google Play store for free by clicking here.
100% free, no deposits required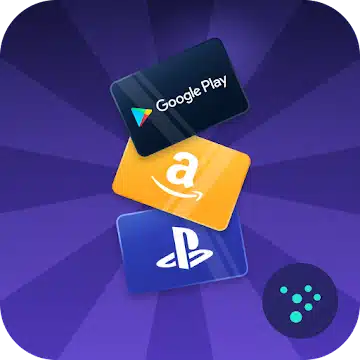 Mistplay (Android Only)
Earning money by playing games on your phone sounds like a dream. But Mistplay really pays you for playing new games with free gift cards. It is 100% free to play and you never have to deposit any money.
Select Your Favorite Game →
11. Fetch Rewards — iOS and Android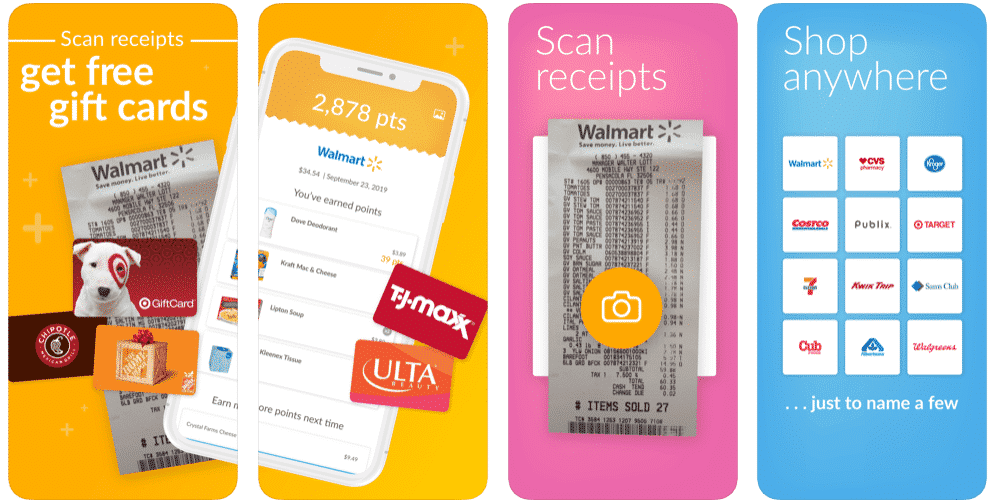 Fetch Rewards works directly with popular brands to bring you everyday savings on thousands of products throughout any grocery store. You can earn points and save without jumping through hoops. Buy what you want, where you want, and save.
They work directly with popular brands to bring you savings on thousands of products every day, no matter where you get your groceries. Just scan your receipts and make money fast.
Once you scan your first receipt, you'll get 3,000 points which you can claim for a $3.00 Visa Gift Card.
Your Fetch Rewards download is free and they encourage you to earn extra money:
✔️Claim a $3 bonus when you scan your first receipt
✔️Earn money back for any receipt you scan
✔️Get $3 per referral when you refer friends and family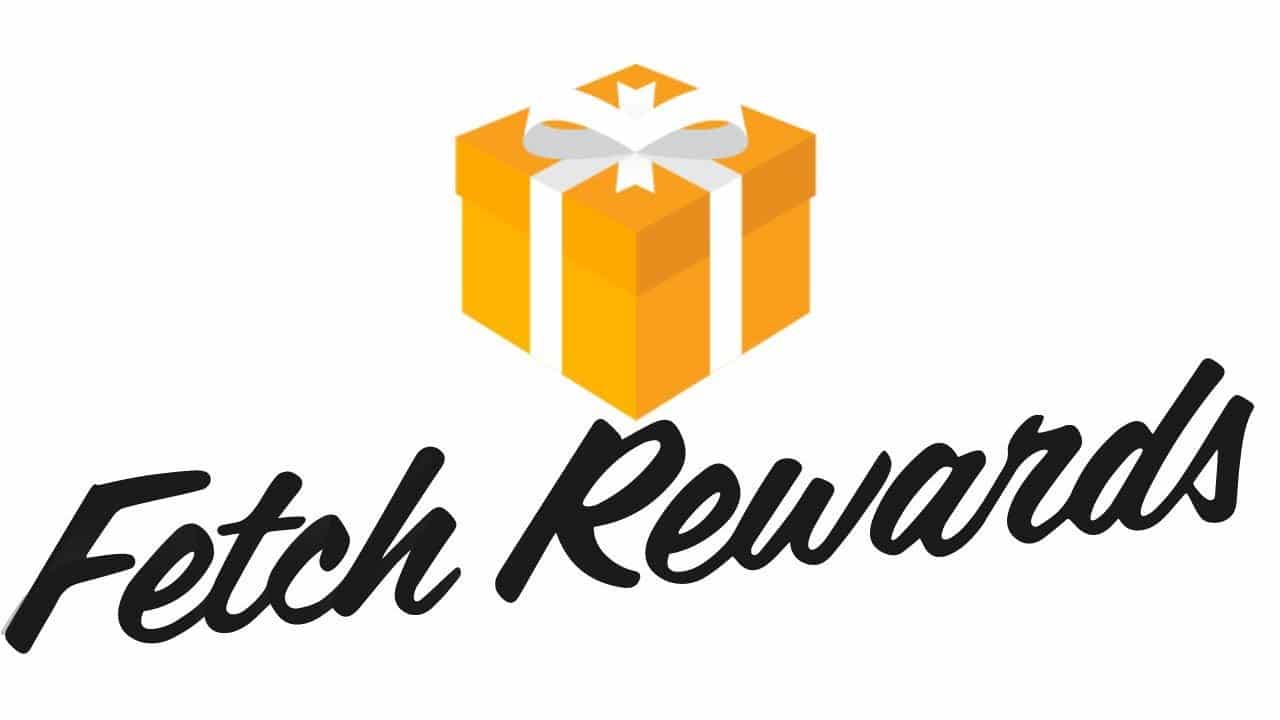 More Ways To Earn With Your Mobile Phone
While you'll find the most lucrative ways to earn money with your smartphone listed above, there are plenty of other opportunities available. Keep in mind none of these apps will ask you for your credit card and are all free apps that pay. Here are some alternative apps that pay you real money.
12. S'more — Android only
Earn money by placing ads on your Android mobile device or tablet. To maximize earnings, opt to display ads and promotions every time you check your device.
13. Capital One Shopping — iOS, Android and desktop
Capital One Shopping Price Protection can help you receive reimbursement when possible. Get refunds for items you've recently purchased that reduced in price or value.

Capital One Shopping compensates us when you sign up for Capital One Shopping using the links we provided.
14. Rakuten Cash Back — iOS, Android and desktop
Earn cash back for items you're going to buy anyway. It mostly works for online shopping, and allows you to earn money you can transfer directly to a linked PayPal account.
15. Survey Voices — desktop and mobile web
As kind of an aggregator for online surveys and market researchers, Survey Voices will offer you a variety of polls and questionnaires to complete for money.
16. PanelPlace — iOS, Android and desktop
Take a variety of user surveys, polls and questionnaires and earn cash. They can help you get paid daily through your cell phone.
17. Shopkick — iOS and Android
Earn points for shopping, period. You can get points for just walking in the door of some stores, for completing various offers or buying popular products. You can also earn rewards for referrals.
18. Branded Surveys — desktop and mobile web
Earn gift cards and money for completing "daily online activities" through the service.
19. Cube Cube — iOS only
It's a simple puzzle game but to the game's credit, it does require deep strategy. You can fill the board, clear the board and score points and win. It is kind of similar to Tetris with no gravity. In order to earn cash prizes, you'll have to enter head-to-head competitions in time games where every move matters. You get 3 minutes for each match to see how many points you can rack up.
20. Solitaire Cube — iOS and Android
Solitaire Cube is an addicting game where you can play Solitaire on your phone. It's available for Apple and Android users.
21. Lucktastic — Android only
Earn rewards and free gift cards for playing scratch-offs and various lotto-style games.
22. Lyft — iOS, Android and desktop
Lyft is another ride-sharing company similar to Uber, if you have a car it's a perfect way to make a good amount of extra cash whenever it's convenient for you. A lot of people do this full time, so you can imagine that's it definitely possible to do this on the side and make $100-150 every day.
23. MyPoints — iOS and Android
MyPoints is a smorgasbord of earning opportunities, including premium offers, video, shopping online, ad views, surveys and more. It also offers one of the most lucrative opportunities for watching videos on the go and earning daily points which you can redeem points for gift cards.
Enjoy These Ways to Make Money on Your Smartphone
There you have it. If you've finished the list, you've just made at least $100 through these ways to earn money on your mobile phone.
We wish you the best of luck on your money-making journey! Just remember, with most of these money earning apps, consistency is key, so be diligent about completing your daily check-in and continue to use the apps to earn free money.
These are honestly probably the highest paying apps if you want to earn more lucrative amounts of cash or gift cards. While there is no free money app, these are the best app substitute to earn money on iOS and Android phones.
It's always better to use these opportunities as additional cash for smaller purchases, rather than to rely on them for a steady income. Click here if you wanted to learn more of my favorite passive income apps.
Do you know of any ways to make money on a smartphone that we may have missed? What side hustles do you use?
Earn up to $100 today