Everyone wants to save money, and there's no better way to save money than with coupons or special discounts.
But finding and using coupons can sometimes be confusing for people who aren't familiar with the process, which is why coupons and deal-finder websites are so popular.
Best Websites For Finding Deals Online
The best money-saving websites are great tools to stretch your budget. Here are our top picks:
1. Capital One Shopping

Capital One Shopping is a shopping browser extension that helps you get better prices, automatically applies coupon codes at checkout, and lets you know when prices drop on products you've viewed or purchased. For example, if you are shopping on Amazon, this browser extension searches thousands of merchants to compare prices on millions of products.
You just shop normally and if you have the Chrome extension installed, you're bound to save money. You can also earn Shopping Rewards for your purchases on popular sites like Walmart and eBay that can be redeemed for gift cards. Lastly, it keeps track of products you've viewed or purchased and lets you know when prices drop so you can find incredible deals.
Our Pick

Capital One Shopping
Capital One Shopping is a free browser extension that optimizes your online shopping experience. It automatically searches for coupons and deals across 100,000+ retailers, showing you the best prices, including tax and shipping. Plus, you can earn Shopping Rewards on purchases, redeemable for gift cards at top stores.
Activate Savings Now
We earn a commission if you make a purchase or sign up through our links, at no additional cost to you.
Capital One Shopping compensates us when you sign up for Capital One Shopping using the links provided.
2. Wish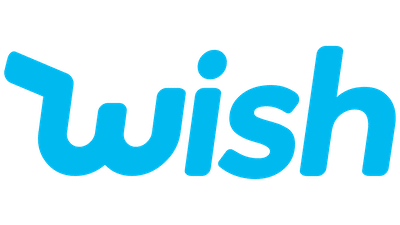 Wish is one of the best discount shopping app that allows shoppers to browse and buy items from third-party sellers. It is available for iPhone and Android and lets you order cheap goods online with major savings. Wish makes shopping fun and cheap. Join over 500 million others that have made their shopping more smart, fun, and rewarding.
3. Groupon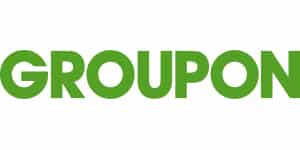 Perhaps one of the most well-known websites when it comes to coupons and discounts, Groupon is the most effective for finding deals in your local area; you can use Groupon to find coupons and discounts for shops, restaurants, and more. In fact, some customers report being able to save as much as seventy percent when they use deals, coupons, or discounts that they found on the Groupon website.
4. RetailMeNot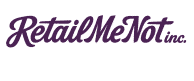 RetailMeNot is popular for the wide variety of coupons it has available; it has millions of coupons from over fifty thousand manufacturers and retailers, making it one of the most well-stocked coupon sites currently in operation. Essentially, this website is a great resource when it comes to aggregated coupons and discount deals.
5. Rakuten


Rakuten is a great choice for getting cash back on your online retail purchases. And not only do they offer excellent daily deals, but they will also run special rebate promotions at different times of the year; during summer and fall, for example, they often offer double cash back on back to school essentials. And in addition to cash back rebates, they can also help you to find the best discount deals (while still earning cash back, as well!). ultimately, if you're looking for a great resource when it comes to online cash back, then Rakuten is a great choice for you.
6. Slickdeals

Slickdeals puts a greater focus on community and social interaction when it comes to finding great deals. It encourages users to share the deals and discounts they find with each other, and these deals are then voted upon by the community; better deals receive more positive votes, and the very best of these deals will often make the main page of the website. That being said, you can also search the website for specific retailers or by product category if you want to. You can check out the freebies section here.
7. DontPayFull
DontPayFull has a tremendous collection of online coupons varying from electronics, travel, business to beauty, and clothing. Coupon codes are easy to find and users can start saving money straight from the homepage. You can learn more about DontPayFull and their mission here.
8. CouponX

Have you ever frustrated with non-working coupon codes online? If yes, Then CouponX is definitely for the people like you. CouponX is one of the upcoming brand and which is rapidly growing. Their keen priority is to help you to get a maximum discount with all valid coupons and deals. CouponX team always checks and verify the working condition of the coupon before updating the site and also this excellent team will help you in finding a minimum of five coupons from the big brand to a popular local store in the USA. To help more frugal users, recently they have launched a chrome extension that automatically finds the discount coupons for the sites you're visiting.
The Bottom Line
People ask this question all of the time, "What are the best sites to get deals online?"
The answer is: there are many deal sites online to use if you know where to look. But finding and using coupon sites can sometimes be confusing for people who aren't familiar with the process, which is why we compiled some of the best websites for finding deals above.
Next, you can check out how to get free stuff online.
Get Out of $30,000 or More of Credit Card Debt