Ready to pad your bank account gentlemen? I found 30 side hustles for men that you probably haven't heard about to make extra money fast.
If you needed some side hustles to earn cash, like, yesterday, you've come to the right spot. I've compiled a list of side hustles for men so that you can fatten your wallet this month. Certainly, there's something here that can earn you some extra dough.
Best Side Hustles for Men
Be sure to bookmark this page as this list will continue to grow! Without further delay gentlemen, let's get started, here are the best side hustles for men to make money.
1. Drive with Lyft and earn a $1,000 driver bonus in all cities.
If you're free nights and weekends, you can make money driving your fellow citizens around. Becoming a Lyft driver is one of the best side hustles for men to make extra money whenever it's convenient for you. A lot of people do this full time, so you can imagine that's it definitely possible to do this on the side and make $100-$500 extra a week.
Right now they are conveniently offering a $1,000 driver bonus (guaranteed in all cities).
Lyft currently has the best bonus for joining but there are other gig economy jobs for you to consider:
Related: DoorDash Driver Review: How Much Money Can You Make?
2. Score cash taking surveys.
So, let me preface by saying I'm not a fan of wasting my time taking boring surveys.
But taking online surveys to make extra money is one of the easiest ways to make money on your phone, fast.
Survey Junkie lets you get paid for taking online surveys from brands you use every day.
You can also participate in focus groups, try new products (free stuff, yay!) and get paid to listen to new music.
This is one legit survey company (and highest paying), and you can get started with a registration bonus here.
3. Get $10 from Swagbucks.
Swagbucks is another side hustle for men that's growing in popularity. It's similar to Survey Junkie, but there are also a few other ways you can earn money as a member (including a $10 bonus just for signing up).
Other ways you can make money with Swagbucks outside of surveys:
4. Invest in real estate.
One side hustle for guys is investing in real estate.
And it's so easy to get started with real estate side hustles. Wouldn't it be great if you could invest in commercial real estate and apartments without dealing with all the hassle of buying, improving, and re-selling real estate?
You don't have to be a millionaire to invest in these types of properties. You can now invest in large-scale real estate for as little as $10 with Fundrise.
Through their real estate investment products, investors earned an average of 8 – 11 percent on their money last year, and all without painting a wall or dealing with unruly tenants.
There is a reason why they currently have over 200,000+ users, this real estate investing app really pays you!
Real estate investing not your thing? Other smart ways to invest include:
Acorns: Open a new Acorns account and earn a $10 credit. It's that simple — no minimum deposit or balance is required. You'll receive the sign-up bonus credit after completing your account registration.
Yieldstreet: Yieldstreet is a very easy-to-use app that allows individuals to access alternative investments to build passive income. This option is best for users who want to make money consistently and let their money make them money.
Masterworks: You own shares of Apple, Amazon, and Tesla. Why not Banksy or Andy Warhol? Their works' value doesn't rise and fall with the stock market. And they're a lot cooler than Jeff Bezos.
5. List your spare room on Airbnb.
Owning a home can be pricey—sharing your place on Airbnb can help pay your rent and other bills.
If you have extra room in your house, you can make money hosting guests on Airbnb and earn up to $2,000 per month.
By becoming an Airbnb Host, you can start having your own weekend side hustle listing your home and open bedrooms to travelers looking to book through Airbnb.
With a little bit of traction, you can easily earn extra money that can go towards your rent or mortgage by hosting guests on Airbnb.
6. Download an app that will pay you $50 for installing it.
By using the internet as you do every day, Nielsen invites you to make a difference – and you can make money too.
You don't even have to do anything other than registering your computer or phone and get paid $50 per device.
That's right, Nielsen will pay you $50 a year to keep its app on your favorite internet browsing device and they also give away $10,000 each month.
Getting started with Nielsen is pretty straightforward: Sign up and download the app.
7. Get paid for playing games.
We all heard the old saying "time is money" right?
Instead of playing games on your phone like everyone else and feeling bad for wasting your time — now you can get paid for it.
Getting paid for playing games sounds like a dream. But if you download a Mistplay, and then download games from it and play, you earn money.
As you level up you can earn more money for cash rewards or gift cards.
This is a great opportunity for those looking to get paid for something they enjoy, like winning free gift cards and cash for playing games. I use it and it is legit and has over 35,404 positive reviews in the Google Play store.
If you're interested, I recommend you download the app from the Google Play store for free by clicking here.
8. Your gas receipts can make you money.
Another easy side hustle for men is getting cash back on your gas purchases.
Upside provides you with a variety of helpful information. First, it gives you 25 cents back on every gas station receipt you submit. It also shows you the best gas station deals and the cheapest gas.
This free cash back app for gas is saving users an average of $124 in a year. There is no minimum for cash outs, but a $1 fee will be made on withdrawals under $15.
To score the best gas prices, grocery prices, and restaurant offers with Upside, all you need is your phone and your receipt. There's no limit on how much you can earn, and you can even use it with other coupons, discounts, and loyalty programs!
9. Take photos of your receipts.
The next side hustle for men you should know about is Ibotta. This rebate app is available for iOS or Android phones, helps you make money off your grocery receipts.
You can get cash back everywhere you shop with offers at hundreds of stores.
Ibotta users have earned millions (they've paid out over $526,418,586) in cash back rewards. Join real people earning real cash.
Click here to get started with a $10 instant sign up bonus.
10. Make money with your phone.
This is another one of the best survey sites available. The next thing you can do is sign up for InboxDollars which pays you, in cash, to watch fun videos & take surveys and they'll also give you a $5 free bonus just to give it a try.
By spending just 30 minutes per day on this (either on your weekends, during TV commercial breaks, or even in the bathroom) you can earn and save an extra $150/month.
More people should be doing this! Who wouldn't watch an ad or two if they were getting paid?
11. Find legitimate online jobs.
12. Effortlessly lower your bills with Trim.
Saving money should be easy. Now you can automate it with Trim.
Trim users saved over $1,000,000 in the last month. I personally love that you can get your top savings results in less than a minute.
I effortlessly linked my financial accounts and Trim went to work and I saved $200.39 in a few days of signing up. It found ways to lower my bills and cancel subscriptions, negotiate my Verizon bill, found subscriptions to cancel, and analyzed my spending habits, and more.
For more details on how to stop getting ripped off, check out our complete Trim review.
13. Get paid to play pool.
Pool Payday is one of my favorite gaming apps to win real cash. I've been playing online pool since back in the AOL days and now I enjoy playing it for real money.
"This billiards game is probably the most realistic pool game on iOS (I've tried them all)."
So if you enjoy playing pool as it should be played — with stunning 3D graphics and the most accurate and realistic pool physics available on mobile — you should give it a try.
To chalk it up, this app is complete with leaderboards, trophies and an amazing loyalty program that rewards you just for playing.
Just note that cash tournaments aren't available in AZ, AR, CT, DE, IN, LA, ME, MT, SC, SD, and TN but everywhere else is fair game to win actual money!
14.

Get free money to invest.
Yup, it's true there are several online brokers out there that will give you free money to invest in stocks.
The best offer currently is:
Acorns: CNBC calls it "the new millennial investing strategy." Once you connect the app to a debit or credit card, it rounds up your purchases to the nearest dollar and funnels your digital change into an investment account. Sign up to try it risk-free with a $10 sign up bonus.
15. Start a blog on BlueHost.
Starting a blog is an easy side hustle for men and reward is lucrative. The hardest part is getting yourself to just do it.
Once you create your blog, you'll actively work towards growing it and it'll grow to become a new passion or hobby you have in life and can make you money.
After starting it, there are a ton of helpful sites and articles for new bloggers. You can get started initial set up done in under 20 minutes. It's basically:
Buy Hosting & Register Your Domain ($3.95/mo + free domain if you use this link).
Next, you can do a one-click install of Wordpress, and then start writing away.
Start bringing traffic to your blog by social media and networking.
Once you have some traffic you can put Google ads on your blog and make money.
Continue to build your blog and connect with other bloggers. It's like it's own awesome community.
16. Do research on dividend-paying stocks.
It's been said that the average millionaire has seven streams of income. Dividend stocks are usually always in the mix. Dividend stocks are similar to regular shares of stock, but they pay you a small portion of the companies earnings monthly or quarterly. So it's wise to build a portfolio of dividend-paying stocks!
If you want to get hip to dividend investing, check out Webull and its $1,000 free stock promotion.
What I like about Webull is that they make it really easy to invest in stocks, while still having plenty of features as you get more comfortable with investing. Plus, they'll give you a free stock valued up to $1,000 just for joining.
The process is easy, just sign for a new Webull account using this referral link, after registering — you can download the app and in the menu hit "my free stock" to see which stock you got. The stock will be worth between $3 and $1,000 and credited within 5 trading days and you can sell it right away and withdraw the money to your bank account if you wanted to.
17. Podcasting.
If you can build an audience for your podcast, then you can make some money through sponsorships, affiliate advertising, and other offerings. Companies regularly pay $250 to $500 for a 30-second advertisement on podcasts. Pssst.. We also have a guide for that.
There is money to be made with this side hustle for men. Alternatively, you can also use our guide to start your own blog (in 30 min or less).
Oberlo allows you to easily import products from AliExpress directly into your Shopify ecommerce store and ship directly to your customers – in only a few clicks. It's very simple to open a shop on Shopify and drop ship items in order to create a business without too much risk.
You can literally start and set up a drop shipping business without any type of product in one afternoon with minimal risk as Shopify has a 14-day free trial and Oberlo is completely free. This is a great side hustle for men.
Do you have old textbooks from college lying around? You should consider selling them on Amazon. In addition to textbooks, you can probably sell old books, DVDs, cell phones, or other electronics you may have lying around.
You would be surprised how much you can get for your unwanted items. I also recommend checking out our recent post on how to earn free Amazon gift cards.
Are you a good writer? You could write an eBook on your topic of choice and sell it on Amazon, Payhip, Lulu, Smashwords, Kobo Writing Life, PubIt! and many other websites that start you out in your side hustle as a published eBook author.
21.

Make money playing dominoes.
Dominoes Gold is a gaming app that lets you win real money for playing dominoes.
You won't waste your time with this win real money app as it has a 4.7/5 rating out of 6.2K+ reviews in the App Store.
I've been playing for the past few weeks and win around I win about 70% of my matches — it's legitimate.
The only thing you'll want to do when playing is turn off notifications or disable phone calls so you won't get interrupted doing a real-time cash game.
Cash tournaments not available in: AZ, AR, CT, DE, IN, LA, ME, MT, SC, SD, and TN but you can still play for free if you're in these areas.
22. Alternative investments.
Investing in real estate can sound scary, but it's now available to just about anyone through real estate investing apps.
Did you know that wealth professionals recommend allocating 15-20% of your portfolio to alternatives?
Yieldstreet gives you access to investment opportunities in real estate, art, legal finance, and more.
With historical yields of up to 15% and over $100 million in interest paid to date, Yieldstreet takes pride in helping investors reach their ambitions.
Making $50 fast each day in residual income is definitely possible and they can help. Diversify your portfolio and earn passive income with investments starting at $2,500.
Explore how you could build passive income with Yieldstreet and start investing now.
Many houses, rentals, or other accommodation include a garage, driveway, or some form of a parking space. If you're not making use of it at the moment, chances are there's someone who could.
Better still, they'll pay you for the privilege.
Just Park lets you 'let' your parking space to busy people who are tired of paying through the nose for daily parking. The busier your area, the more you're likely to make.
If you use a product that's involved in a class-action lawsuit, a little online legwork could get you a cash payout. The rules of each settlement are different, but in most cases, you'll have to provide proof of purchase or product use, like a serial number or a receipt.
Once you fill out your online claim form, you may have to wait a few weeks or months before receiving your payment.
28. Sell your old phone.
I'm not going to lie, this may not be one of the best side hustles for men, but you have an old phone lying around that's extra cash. I know most of my friends and family do. They don't really care to try and sell them or are too busy. Not me, I usually upgrade my phone once every two years and sell my old one online.
I try not to wait too long after upgrading to sell the old phone because as each year passes, the fair market value of the phone, are losing value. They lose value and can be sold for less as the technology becomes obsolete. Your best bet is to sell it immediately. You can try listing them on eBay or Craiglist, but this can prove to be quite the hassle. You can easily sell it on Gazelle for cash. This is the easiest way to sell it quickly. If you'd like to get an extra 3% bonus on your trade-in, use my Gazelle 3% bonus link by clicking here.
Earn up to $100 today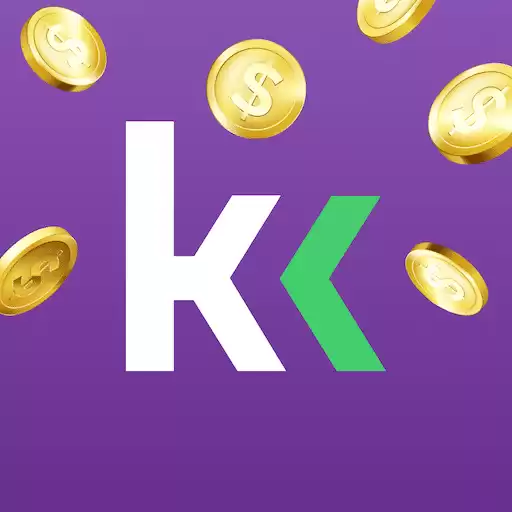 KashKick
Trusted by 2M+ users like you
This site pays you cash to play mobile games, save money, take surveys, and see offers — make $100 today. Over 2 million users agree that KashKick is a fresh and lucrative way to earn money and get paid directly to your PayPal!
SIGN UP & START EARNING NOW