Ready to pad your bank account gentlemen? I found 30 side hustles for men that you probably haven't heard about to make extra money fast.
If you needed some side hustles to earn cash, like, yesterday, you've come to the right spot. I've compiled a list of side hustles for men so that you can fatten your wallet this month. Certainly, there's something here that can earn you some extra dough.
Best Side Hustles for Men
Be sure to bookmark this page as this list will continue to grow! Without further delay gentlemen, let's get started, here are the best side hustles for men to make money.
1. Drive with Lyft and earn a $1,000 driver bonus in all cities.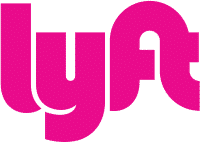 If you're free nights and weekends, you can make money driving your fellow citizens around. Becoming a Lyft driver is one of the best side hustles for men to earn extra money whenever it's convenient for you. A lot of people do this full time, so you can imagine that's it definitely possible to do this on the side and make $100-$500 extra a week.
Right now they are conveniently offering a $1,000 driver bonus (guaranteed in all cities).
Lyft currently has the best bonus for joining but there are other gig economy jobs for you to consider:
Company
At a glance
download


DoorDash Dasher


★★★★★




Pros:

You can earn $300–$500 per week depending on how much you work delivering takeout with DoorDash.


Cons: Not enough hours in certain locations.

SIGN UP



Instacart Shopper


★★★★★




Pros:

Bored? Just turn on the app and make a quick $50-100 in a day. It's quick and easy money if you don't mind shopping for others and delivering it. You can apply from your phone and earn $20+ per hour.


Cons: Lots of mileage and wear and tear on your car.

SIGN UP
2. Score cash taking surveys.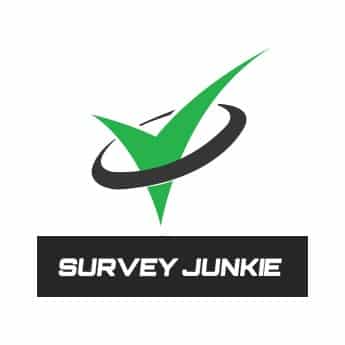 So, let me preface by saying I'm not a fan of wasting my time taking boring surveys.
But taking online surveys to make extra money is one of the easiest ways to make money on your phone, fast.
Survey Junkie lets you get paid for taking online surveys from brands you use every day.
You can also participate in focus groups, try new products (free stuff, yay!) and get paid to listen to new music.
This is one legit survey company, and you can get started with a registration bonus here.
3. Get $10 from Swagbucks.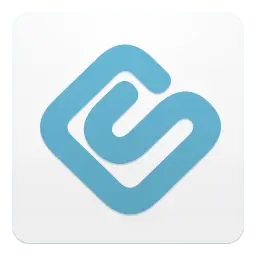 Swagbucks is another side hustle for men. It's similar to Survey Junkie, but there are also a few other ways you can earn money as a member (including a $10 bonus just for signing up).
Other ways you can make money with Swagbucks outside of surveys:
Description
Go
Swagbucks
Sign up bonus: $10 welcome bonus

Swagbucks offers a variety of ways to earn money online. You can take surveys, play games, surf the web, watch videos and more to earn points towards gift cards or cash.



OPEN ACCOUNT, FREE $10



4. Invest in apartments and commercial real estate for as little as $500.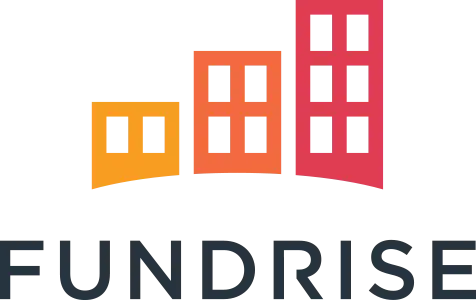 Wouldn't it be great if you could invest in commercial real estate and apartments without dealing with all the hassle of buying, improving, and re-selling real estate?
You don't have to be a millionaire to invest in these types of properties. You can now invest in large-scale real estate for as little as $500 with Fundrise.
Through their real estate investment products, investors earned an average of 8 – 11 percent on their money last year, and all without painting a wall or dealing with unruly tenants.
There is a reason why they currently have over 200,000+ users, this real estate investing app really pays you!
If you're interested, I recommend you sign up for more information from Fundrise by clicking here.
Description
App

Fundrise



With Fundrise, you can invest your money in a portfolio filled with real estate investments with only $500.


Minimum Investment: $500
Fees: 0.85% asset management fee per year

START INVESTING



5. List your spare room on Airbnb.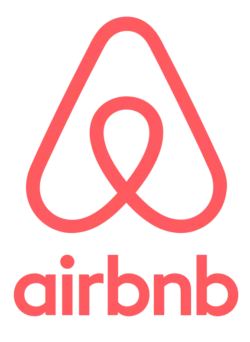 Owning a home can be pricey—sharing your place on Airbnb can help pay your rent and other bills.
If you have extra room in your house, you can make money hosting guests on Airbnb and earn up to $2,000 per month.
By becoming an Airbnb Host, you can start having your own weekend side hustle listing your home and open bedrooms to travelers looking to book through Airbnb.
With a little bit of traction, you can easily earn extra money that can go towards your rent or mortgage by hosting guests on Airbnb.
6. Download an app that will pay you $50 for installing it.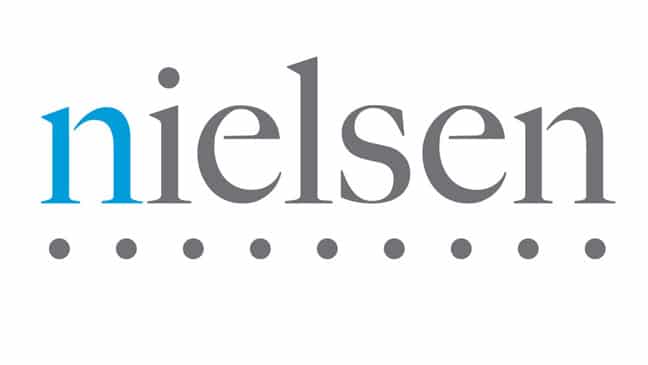 By using the internet as you do every day, Nielsen invites you to make a difference – and you can make money too.
You don't even have to do anything other than registering your computer or phone and get paid $50 per device.
That's right, Nielsen will pay you $50 a year keep its app on your favorite internet browsing device and they also give away $10,000 each month.
Getting started with Nielsen is pretty straightforward: Sign up and download the app.
Description
Go
Nielsen Mobile Panel
Price: FREE



This company will pay you $50 a year to keep their app on your favorite internet browsing device and they also give away $10,000 each month. You don't have to do anything other than initially registering your computer or phone.





JOIN, GET $50



7. Get paid for playing games.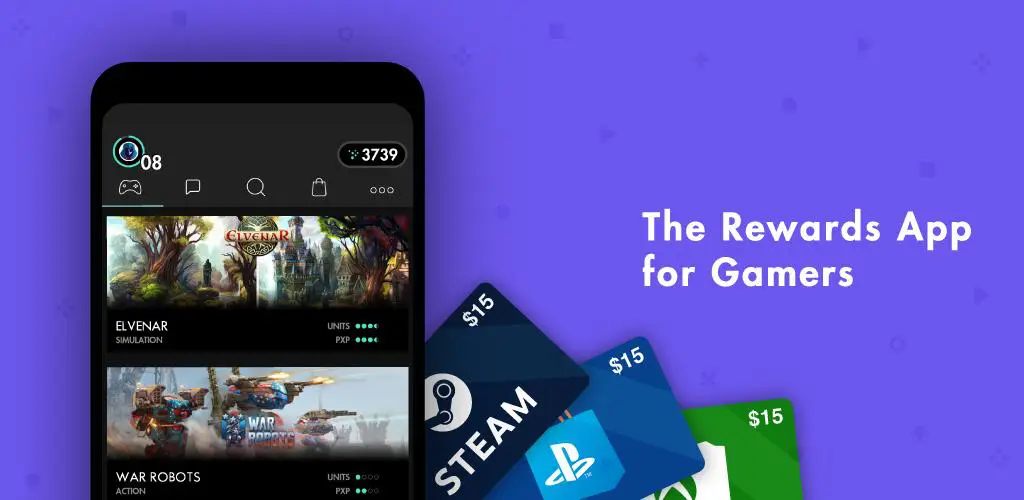 We all heard the old saying "Time is money" right?
Instead of playing games on your phone like everyone else and feeling bad for wasting your time — now you can get paid for it.
Getting paid for playing games sounds like a dream. But if you download a free new app, and then download games from it and play, you earn money.
As you level up you can earn more money for cash rewards or gift cards.
This is a great opportunity for those looking to get paid for something they enjoy, like winning free gift cards and cash for playing games. I use it and it is legit and has over 35,404 positive reviews in the Google Play store.
If you're interested, I recommend you download the app from the Google Play store for free by clicking here.
Description
Company Logo
Mistplay (Android Only)
Price: FREE

Earning money by playing games on your phone sounds like a dream. But Mistplay really pays you for playing new games with cash rewards.



INSTALL MISTPLAY



8. Your gas receipts can make you money.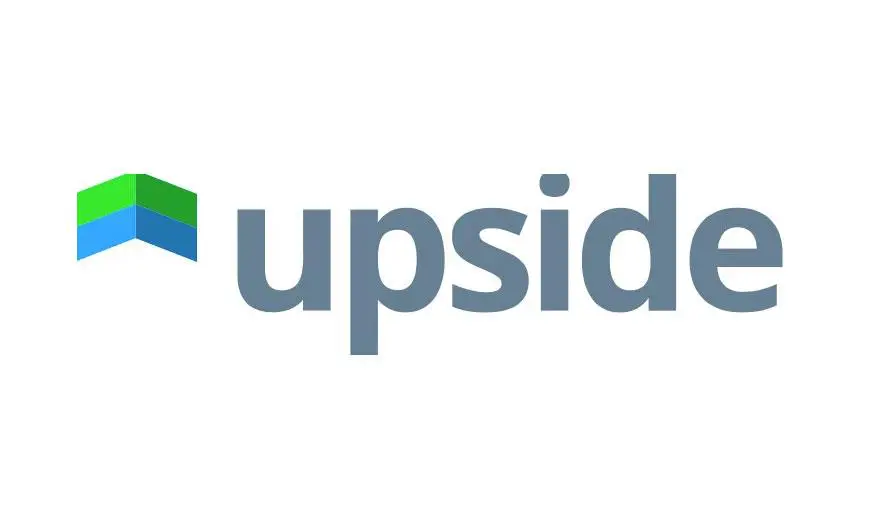 GetUpside provides you with a variety of helpful information. First, it gives you 25 cents back on every gas station receipt you submit. It also shows you the best gas station deals and the cheapest gas.
This free cash back app for gas is saving users an average of $124 in a year. There is no minimum for cash outs, but a $1 fee will be made on withdrawals under $15.
To score the best gas prices, grocery prices, and restaurant offers with GetUpside, all you need is your phone and your receipt. There's no limit on how much you can earn, and you can even use it with other coupons, discounts, and loyalty programs!
Claim your offer for the best gas price, restaurant or grocery offer
Snap a photo of your receipt or receipts
Cash out via PayPal instantly!
9. Take photos of your receipts.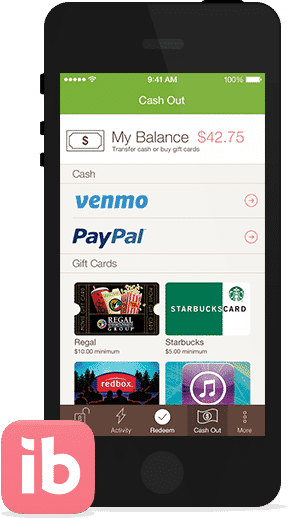 The next side hustle for men you should know about is Ibotta. This cell phone app is available for iOS or Android phones, helps you make money off your grocery receipts.
You can get cash back everywhere you shop with offers at hundreds of stores.
Ibotta users have earned millions (they've paid out over $526,418,586) in cash back rewards. Join real people earning real cash.
Click here to get started with a $10 instant sign up bonus.
10. Make money with your phone.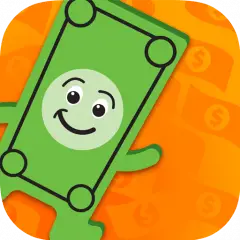 The next thing you can do is sign up for InboxDollars which pays you, in cash, to watch fun videos & take surveys and they'll also give you a $5 free bonus just to give it a try.
By spending just 30 minutes per day on this (either on your weekends, during TV commercial breaks, or even in the bathroom) you can earn and save an extra $150/month.
More people should be doing this! Who wouldn't watch an ad or two if they were getting paid?
Description
Go
InboxDollars
Sign up bonus: $5 welcome bonus

InboxDollars offers a variety of ways to earn money online. You can take surveys, play games, surf the web, watch videos and more to earn points towards gift cards.



OPEN ACCOUNT, FREE $5



11. Find legitimate online jobs.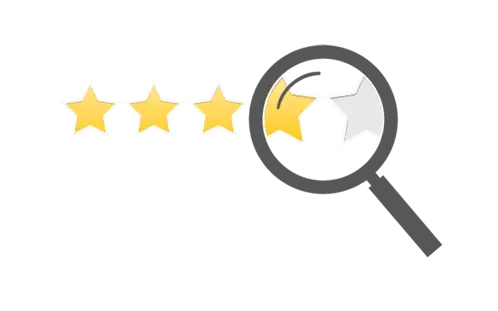 If you wanted to find legit side hustles for men, why not consider online jobs that people are using now to make money on the side?
An estimated three percent of America's workforce now consists of telecommuting employees or people who work from home, according to a survey conducted by FlexJobs.
How does an extra $1,000 a month sound? You can get there and discover the most lucrative online jobs and work from home jobs.
12. Effortlessly lower your bills with Trim.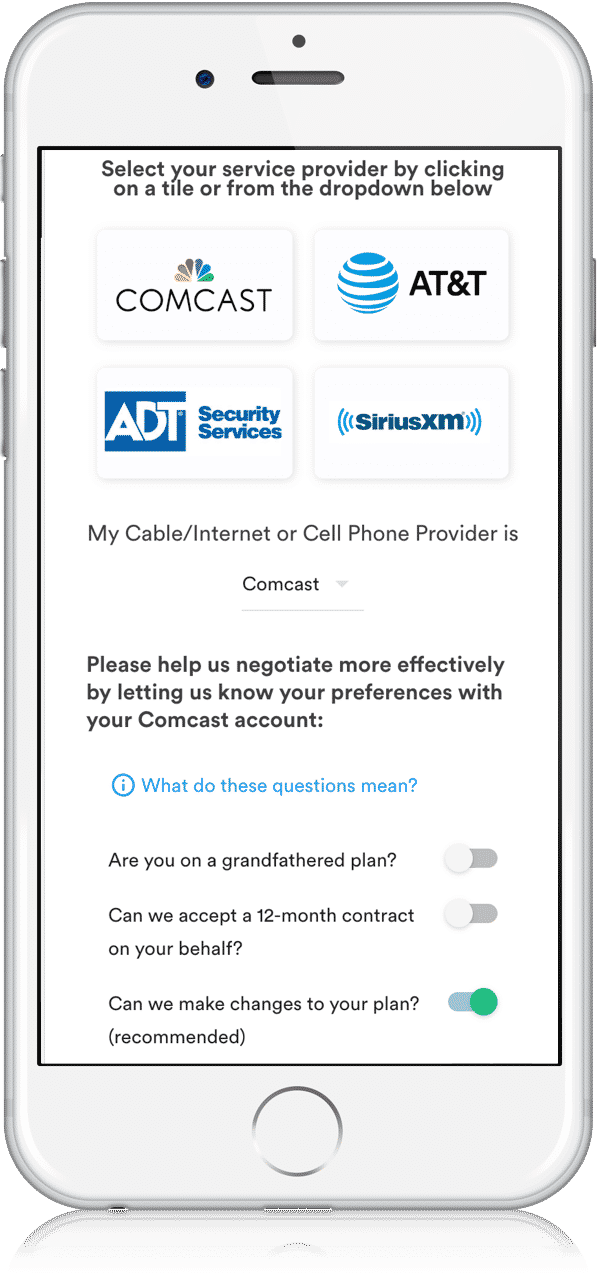 Saving money should be easy. Now you can automate it with Trim.
Trim users saved over $1,000,000 in the last month. I personally love that you can get your top savings results in less than a minute.
I effortlessly linked my financial accounts and Trim went to work and I saved $200.39 in a few days of signing up. It found ways to lower my bills and cancel subscriptions, negotiate my Verizon bill, found subscriptions to cancel, and analyzed my spending habits, and more. For more details on how to stop getting ripped off, check out our complete Trim review.
At a glance
Go
Trim
Offer: 14-day free trial (cancel anytime)

Use Trim's AI to identify and manage your recurring subscriptions, find savings with your daily expenses and even renogotiate your bills to save you money with month.



TRY FOR FREE



13. Collect $1 from Vindale Research.
Vindale Research asks for information about you so that they can match you with fitting surveys. At up to $50 a pop for some surveys, and a free $1 just for signing up, it pays to check in daily to see which ones are available to you. Cashouts are through PayPal.
14.

Get free money to invest.

Yup, it's true!  There are several online brokers out there that will give you free money to invest in stocks. The best offer currently is:

Acorns: CNBC calls it "the new millennial investing strategy." Once you connect the app to a debit or credit card, it rounds up your purchases to the nearest dollar and funnels your digital change into an investment account. Sign up to try it risk-free with a $5 sign up bonus.
15. Start a blog on BlueHost.

Starting a blog is an easy side hustle for men and reward is lucrative. The hardest part is getting yourself to just do it. Once you create your blog, you'll actively work towards growing it and it'll grow to become a new passion or hobby you have in life and can make you money. After starting it, there are a ton of helpful sites and articles for new bloggers. You can get started initial set up done in under 20 minutes. It's basically:
Buy Hosting & Register Your Domain ($3.95/mo + free domain if you use this link).
Next, you can do a one-click install of Wordpress, and then start writing away.
Start bringing traffic to your blog by social media and networking.
Once you have some traffic you can put Google ads on your blog and make money.
Continue to build your blog and connect with other bloggers. It's like it's own awesome community.
16. Do research on dividend-paying stocks.

It's been said that the average millionaire has seven streams of income. Dividend stocks are usually always in the mix. Dividend stocks are similar to regular shares of stock, but they pay you a small portion of the companies earnings monthly or quarterly. So it's wise to build a portfolio of dividend-paying stocks!
If you want to get hip to dividend investing, check out Webull and it's $1,000 free stock promotion.
What I like about Webull is that they make it really easy to invest in stocks, while still having plenty of features as you get more comfortable with investing. Plus, they'll give you a free stock valued up to $1,000 just for joining. The process is easy, just sign for a new Webull account using this referral link, after registering — you can download the app and in the menu hit "my free stock" to see which stock you got. The stock will be worth between $3 and $1,000 and credited within 5 trading days and you can sell it right away and withdraw the money to your bank account if you wanted too.
17. Podcasting.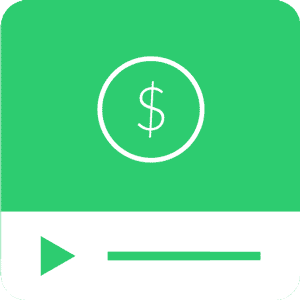 If you can build an audience for your podcast, then you can make some money through sponsorships, affiliate advertising, and other offerings. Companies regularly pay $250 to $500 for a 30-second advertisement on podcasts. Pssst.. We also have a guide for that.
There is money to be made with this side hustle for men. Alternatively, you can also use our guide to start your own blog (in 30 min or less).
18. Start a dropshipping business.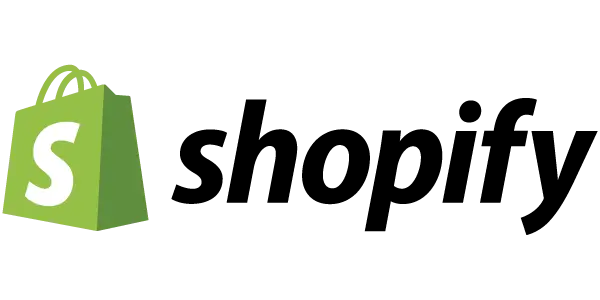 Oberlo allows you to easily import products from AliExpress directly into your Shopify ecommerce store and ship directly to your customers – in only a few clicks. It's very simple to open a shop on Shopify and drop ship items in order to create a business without too much risk.  You can literally start and set up a drop shipping business without any type of product in one afternoon with minimal risk as Shopify has a 14-day free trial and Oberlo is completely free. This is a great side hustle for men.
19. Sell your old textbooks, DVDs, or phones on Amazon.com.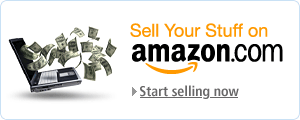 Do you have old textbooks from college lying around? You should consider selling them on Amazon. In addition to textbooks, you can probably sell old books, DVDs, cell phones, or other electronics you may have lying around. You would be surprised how much you can get for your unwanted items. I also recommend checking out our recent post on how to earn free Amazon gift cards. 
20. eBook publishing.

Are you a good writer? You could write an eBook on your topic of choice and sell it on Amazon, Payhip, Lulu, Smashwords, Kobo Writing Life, PubIt! and many other websites that start you out in your side hustle as a published eBook author.
21.

Get $25 free to invest.
The app you should know about is SoFi Invest. It's easy, it's fee-free, and it's a bright idea. Not-so-newsflash: fees are frustrating and they can keep people from investing. It's why SoFi charges $0 in SoFi transaction and management fees. So there's no reason not to start investing.
If you get started with SoFi, they'll give you $25 to start investing. You don't have to be a pro to invest like one, so get trading. Get $25 when you sign up through this link.
At a glance
Go
SoFi Invest

Become an investor— without commission fees. Make your first trade or your next trade with active investing. Learn the market as you do-it-yourself buying hot IPOs or cryptocurrencies.



LEARN MORE



22. Cashback apps.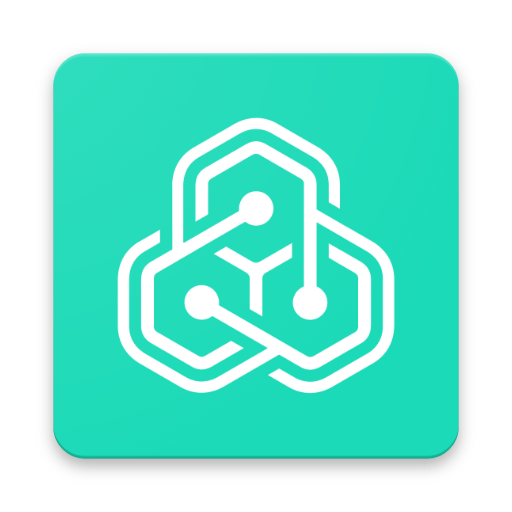 Looking for easy money? Pei is the free cash back app that finds you money for shopping, dining out, and booking hotels and travel activities with more than 50,000 of Pei merchants and brands nationwide. You probably already heard about apps that give you cashback.
The most popular one is most people know about is iBotta. However, there are new apps like Ibotta that will save you loads of money. Pei not only allows you to get cashback on everyday purchases, but no receipt scanning required (Beat that, Ibotta!)
Heard enough? Click here to get started with Pei and get a $5 sign up bonus. Just use the code ifppkz when signing up to claim 5 dollars cash.
23. Pave paradise to put up a parking lot.

Many houses, rentals, or other accommodation include a garage, driveway, or some form of a parking space. If you're not making use of it at the moment, chances are there's someone who could.
Better still, they'll pay you for the privilege.
Just Park lets you 'let' your parking space to busy people who are tired of paying through the nose for daily parking. The busier your area, the more you're likely to make.
24. Check open class action lawsuits.

If you use a product that's involved in a class-action lawsuit, a little online legwork could get you a cash payout. The rules of each settlement are different, but in most cases, you'll have to provide proof of purchase or product use, like a serial number or a receipt. Once you fill out your online claim form, you may have to wait a few weeks or months before receiving your payment.
25. Sell on eBay.
Sell your unwanted items around your household on eBay is a good way to declutter and earn side income. I've been using eBay for about 7 years now and it is very easy to sell things around your home that you no longer use or find items that you can purchase for cheap and then flip them on eBay for a profit. I personally made $1,1379.79 one month by flipping iPhones. Just make sure that you keep the fees into consideration.
26. Coaching/consulting.
Becoming an online coach or consultant for others is becoming more valuable as are in the information age. If you are very savvy at social media or are a fitness expert then selling your time and hopping on a Skype call or Google hangouts is a great hustle. You don't even have to start your own website at first, you can list your services on Fiverr.
27. Cryptocurrency.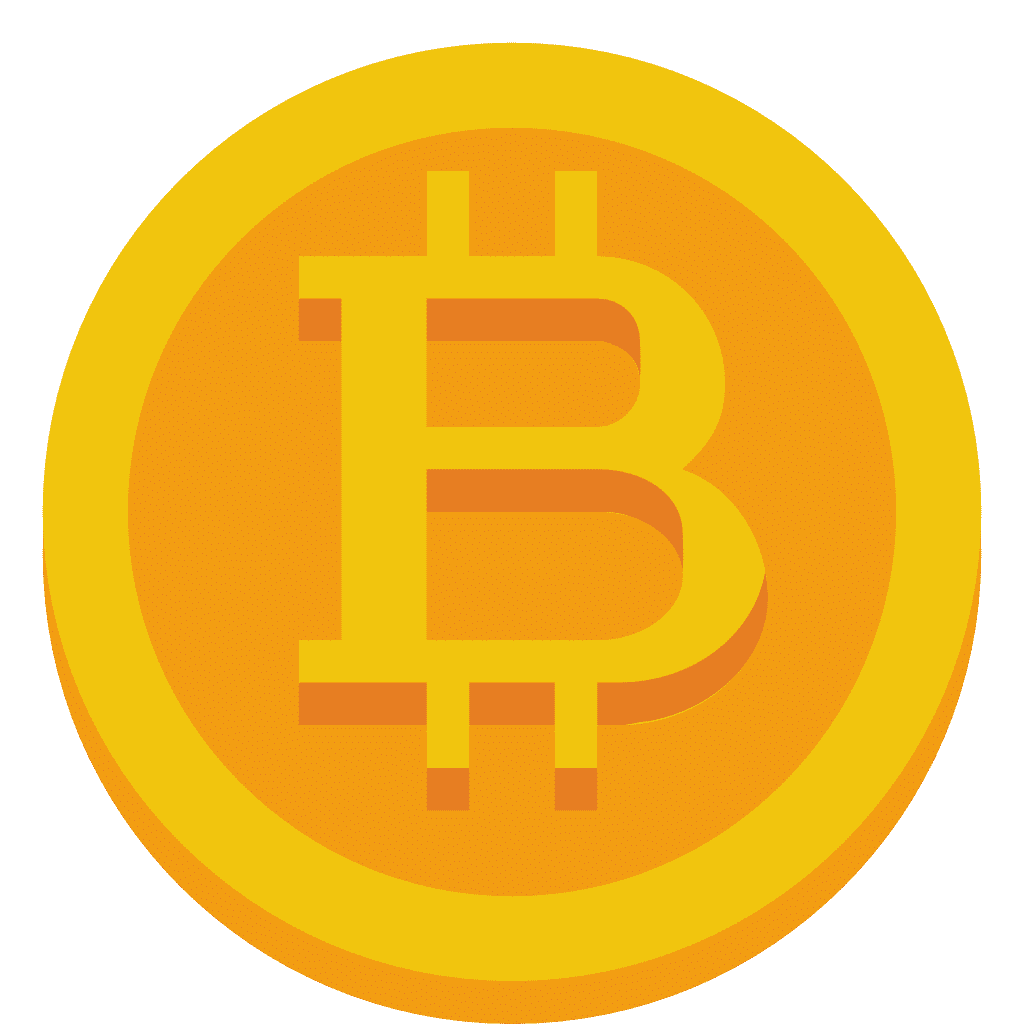 This is one that a lot of people have already done. I was in my Uber the other day and my driver was talking about Bitcoin. He told me he deposited $50 into Coinbase and it's now at $150 in a few weeks. That's a 33% return! If you wanted to try something this volatile, it's at your own risk but only put up money your willing to lose. The risk is high, but the reward is high too and most men will love this side hustle. If you wanted to get in on the action, you can do it with the Coinbase app. If you sign up through this link and invest $100 then Coinbase will deposit $10 in your account – that's 10% right there! Only invest what you can afford to lose.
At a glance
Go
Coinbase
Offer: Earn up to $28 worth of free crypto

Coinbase offers over 25 cryptos to trade, invest, or stake in. If you want to diversify your income sources through cryptocurrencies, Coinbase is an ideal platform to buy, sell, or even build your crypto portfolio.



CREATE ACCOUNT, GET $10



28. Sell your old phone.

I'm not going to lie, this may not be one of the best side hustles for men, but you have an old phone lying around that's extra cash. I know most of my friends and family do. They don't really care to try and sell them or are too busy. Not me, I usually upgrade my phone once every two years and sell my old one online. I try not to wait too long after upgrading to sell the old phone because as each year passes, the fair market value of the phone, are losing value. They lose value and can be sold for less as the technology becomes obsolete. Your best bet is to sell it immediately. You can try listing them on eBay or Craiglist, but this can prove to be quite the hassle. You can easily sell it on Gazelle for cash. This is the easiest way to sell it quickly. If you'd like to get an extra 3% bonus on your trade-in, use my Gazelle 3% bonus link by clicking here.
Amazon also has a trade-in program for consumer electronics.  You can access the Amazon trade-in program by clicking here.
Another option is to bring your old phone to Best Buy, Walmart, or your wireless provider, to see what kind of trade-in value they will give you toward a new phone.
29. Advertise on your car.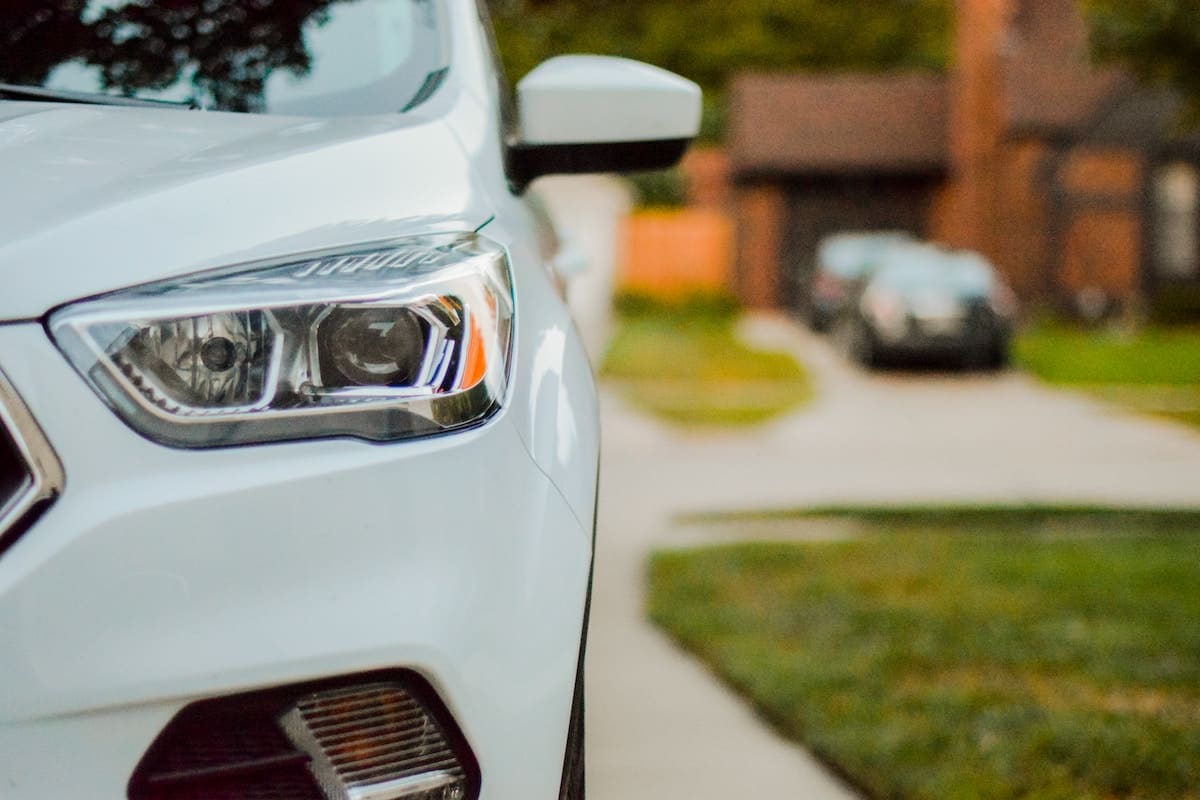 This is some seriously passive income. Companies such as Carvertise will pay to put a wrap on your car, and then pay you to simply drive you regular routes with the advertisements on your car. You can get the right to say "no" to a particular ad you're uncomfortable with the content of the ad. Most companies pay you between $100-$400 a month to advertise on your car. Not too bad for a smart side hustle for men.
30. Resume writing service.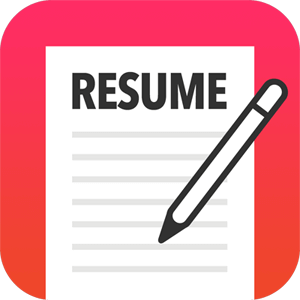 Learning to write an effective resume is not difficult, it just takes a little bit of time to master what keywords and phrases that appeal to each industry. Once you learn it then you can repeat the same process for each individual resume your write. Then you can start charging for your Resume & Cover Letter writing services on Fiverr.
The Bottom Line on Side Hustles for Men
Whether you chose to flip iPhones or get a legitimate online job, these side hustles for men can earn you an extra $1,000, $2,000 or even $5,000 a month. I personally went with blogging and now do it full time and make well over six-figures a year.
The key to making money the best side hustles for men? Determination. At first, it can be tough but if you keep at it — but don't quit, keep pushing. Even if you're lazy you can start racking up cash with easy signup bonuses:
Survey Junkie: Earn up to $50 per survey in your spare time from home to take online surveys, participating in Focus Groups and trying new products. Join Survey Junkie here.
Swagbucks: Similar to Survey Junkie, but you can earn more ways (such as watching videos, playing games and using their search engine). Get a $10 signup bonus for joining.
InboxDollars: Has so far paid its members over $40 Million. You can earn by watching videos, taking surveys, shopping and more. Get a $5 signup bonus for joining.
Rakuten and Dosh: Start earning cash back every time you shop with these two apps; Rakuten offers a $10 signup bonus and Dosh offers a $5 signup bonus after linking a card.
You can see the entire list of over 100+ little-known ways to make money online here.
Good luck and if you have any questions on side hustles for men, let me know in the comments below.