After the housing market fell flat on its face in 2008, many investors swore off putting their money into these tangible assets. At the same time, there are still plenty of opportunities to make money with real estate, whether you become a real estate agent or perform other duties associated with this industry.
For those of you looking for a side hustle, there are several opportunities you can take advantage of in the real estate world. These part-time jobs may start out small, but the only thing standing between you and launching your new real estate-related career is the time and effort you want to put into it.
Are you ready to learn more about what real estate side hustles you can take advantage of to boost your savings and even carve out a niche for yourself? Let's get started.
Why You Should Invest in Real Estate
Despite the impending economic downturn many experts are forecasting, home profit sales margins hit a record high in 2022 and global commercial property investments remain positive in face of recession. In fact, over a third of houses purchased in July 2022 were bought with cash. This just goes to show you the life cycle of the housing market, which goes through as many ups and downs in response to economic times as our personal finances probably do.
Yet as much as the bear market may not favor even the most proven of investments, there are still plenty of reasons why you should invest in real estate, particularly a real estate-related side hustle:
Interest rates remain relatively low on loans.
Real estate represents passive income and a potential for a steady flow of cash.
There's a relatively low entry fee to own property (i.e. the downpayment).
Real estate is a tangible asset that gains value over time.
You can diversif your portfolio with real estate investments.
Tax benefits include deductions for depreciation, insurance, and maintenance (to name a few) as well as not having to claim rental income as self-employment income, which is subject to a higher tax rate than traditional income.
Even if you own a single property (that you may or may not be living on), you can still make money with real estate. Let's take a look at a few side hustles as examples.
12 Best Real Estate Side Hustles
If you're not sure about becoming a real estate agent but want to dip your toes into these lucrative waters, take a look at some of the side hustles you can do to earn extra money or even get that toe in the door.
Flip Investment Properties
The process required to flip a home isn't easy, but it's a solid side hustle if you're willing to put in the work. Many hard money lenders offer loans to help you purchase, renovate, sell, and profit from investment properties, but the majority of the hard work sits squarely on your shoulders.
In recent years, flipping investment properties has increased in price due to the rising costs of materials and interest rates. This means there is a higher rate of risk in most cases, but also the potential for a higher reward.
One of the best ways to make the most of your real estate investments is to purchase properties with cash and hold them for as little time as possible. The longer you own the property, the more you'll have to pay in upkeep over time, thus draining your profits.
Flipping investment properties does take some skill and/or connections with renovation companies and experts in the field. At the same time, if you find the right company to work with and pay to do the job right the first time, you could turn this labor-intensive side hustle into a profitable passive income source.
Photograph and Video Real Estate
Some people purchase cars sight unseen, but that's typically not the case with houses. If you're a real estate agent selling a house, you want to take as many glamorous shots of that property as you can. That's where a photographer and/or videographer come in (and where your next real estate side hustle begins).
Print and digital media for houses, apartments, and any other real estate is part and parcel of the selling process. If you've got a knack for capturing impressive photos and/or videos, you can easily connect with real estate agents to take pictures and videos of their properties. You may even be asked to produce paper flyers for open houses as well.
Photographing and videoing houses can help you build your portfolio for other types of similar work. Plus, you get to see inside houses of all shapes and sizes, from price ranges you may be able to afford to million-dollar houses full of the latest and greatest. If you like drones, videoing a property from the air is an experience you'll want to do again and again.
Blog About Real Estate
Blogging about real estate is an easy way to not only learn more about investing in real estate but transmit that knowledge to your audience as well. You can quickly become a subject matter expert in real estate statistics and may even be able to offer classes and/or consultations to tap your knowledge base.
Most bloggers leverage SEO and paid ads to improve their income potential. Affiliate marketing is also another way to not only earn money for your time spent blogging but also raise money for real estate investing on a larger scale. Once you've got your feet under you with investing in real estate, you can put the principles you've read and potentially taught about into action.
Boost Your Investing Power with Real Estate Crowdfunding
It's possible to invest in real estate with $10k to achieve a high rate of return, but for those of you looking for a real estate side hustle with a low entry fee, check out real estate crowdfunding. This investment opportunity is specifically built for those who don't have a lot of cash to invest but want to get started.
Real estate crowdfunding is a great way to earn passive income by pooling your resources with other investors to purchase commercial real estate as a group. There are multiple types of properties you can choose from, each with its own amount of associated risk.
Some real estate crowdfunding opportunities do require you to be an accredited investor who holds a sizeable six-figure sum in assets. At the same time, Fundrise and RealtyMogul offer small-time investors the opportunity to get in on long-term investments. While some of these platforms and Fundrise alternatives charge a fee, it can be worth it to invest in this real estate side hustle.
Best for public nontraded REITs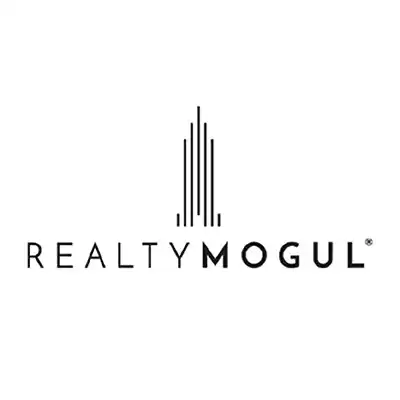 RealtyMogul
Diversify with thoroughly vetted commercial real estate with the potential to generate income and grow in value.
Open Account
Invest in Rental Properties
Real estate investing apps such as Ark7 will help you not only find a house of your own but also help you to build out your portfolio for a lucrative real estate side hustle. With these rental properties, you can potentially make enough money to pay your mortgage bills and then some. 
There are many ways you can invest in rental properties. For example, you can rent out a room in a home you occupy to supplement your income. Airbnb is a popular example of this side hustle. You can also rent out your house with house hacking. In this setup, you occupy the investment property and rent out rooms or units.
Lenders are willing to offer you a residential loan for properties with up to 4 units for this type of real estate side hustle. To make the most of your rental property, you may want to hire a property management service. At the same time, you should set your rent pricing to cover your expenses and then some.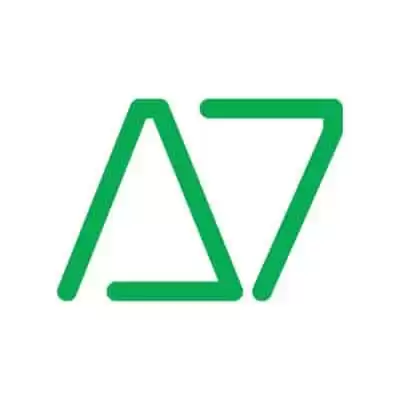 Ark7 - Invest in Rental Homes
Ark7 helps you invest in real estate as easily as buying stocks. Browse vetted properties, diversify your portfolio, and earn passive income. Ark7 can offer you some of the best features in the marketplace for investing in rental real estate, especially when it comes to investing directly in a rental property.
Open Account
Ark7 Review
Appraise and Inspect Homes
One of the most important steps in buying a home is the real estate due diligence checklist. This is where the new homeowner verifies the property's condition before finalizing the sale, but it's also an opportunity for you to earn some extra side money in real estate.
Appraising and inspecting homes is a requirement for many states before homes can be bought and/or sold. However, the individuals who complete these processes don't have to have a real estate license. In fact, many of them are self-employed.
You will need some formal education and training, as well as certification in order to appraise and inspect homes. It's also a good idea to understand and abide by state requirements regarding inspections and appraisals. Keep in mind, however, that this information can be helpful to you if you decide to buy and/or sell real estate in the future, as you'll know what the law says.
Capitalize on Your Notary Services
Buying a home requires you to sign some important legal documents, which typically require a notary as a witness. Becoming a notary doesn't require a whole lot of effort as long as you're willing to complete the certification requirements within your state.
Investing in real estate in your 20s is possible by becoming a notary. Mobile notaries tend to do better financially as they're willing to travel to the client. The actual signing of the documents can take a while, but you will earn a fixed rate per contract. Becoming a notary is a great way to learn about the processes of real estate without having to earn your real estate license.
Real Estate Virtual Assistant
If you're looking for a side hustle that's real estate-related, you can't come much closer to the front lines than by becoming a virtual assistant. A real estate virtual assistant assists a real estate agent in several areas, from setting up travel arrangements and collating documents to contacting potential clients and setting up showings.
Most real estate virtual assistants enjoy the flexibility of the job, though there is limited income potential compared to the other real estate side hustles on our list. However, if you stay loyal to a real estate agency as their virtual assistant, they may offer you a full-time agent position once you gain enough experience.
Invest in REITs
Some of the best paying jobs in REITs, or real estate investment trusts, started with gaining experience in real estate through side hustles. If you're looking to invest in apartments but don't have the type of capital necessary to purchase one on your own, you might find success with a REIT.
Most REITs will pay a high dividend, though the type of REIT will dictate the risk factor. Some REITs are publicly traded while others aren't, with non-traded REITs difficult to value and therefore sell. However, you can purchase publicly-traded REITs through brokerage firms.
Similar to mutual funds in some ways, REITs allow you to invest in apartments, hotels, office buildings, and retail spaces. They're a common retirement investment you can invest in as a real estate side hustle.
Manage Other People's Investment Properties
While you can certainly hire a property manager for your real estate investments, there's nothing to stop you from becoming that manager for numerous other individuals as well. In fact, there's an increased need for property management companies, especially as houses require more maintenance the older they get.
Most property management companies begin with a few properties at first and then grow from there. Managed property types include apartments, rental homes, Airbnbs, and duplexes, to name a few. If you are successful enough, you can even cater to out-of-state owners for additional properties to manage.
When considering real estate vs stocks, real estate tends to take on many forms that allow you to invest and make money in ways that you choose. At the same time, there's the potential, with property management as well as many other opportunities on our list, for investors to turn a side hustle into a full-blown career. The same can't necessarily be said for the stock market, where economic trends trump all.
Manage Estate Sales
Moving your own things can be a strenuous and exhausting task, but if you enjoy managing the sales process, estate sales might be the avenue for you. This real estate side hustle takes on many forms, depending on the area and estate in question, but it can be a great experience at the same time.
Estate sales managers help someone who is selling their home downsize. This could result from the death of a family member or a desire to get rid of a specific collection. Most estate sales managers must research the items within the estate to get an estimate of worth and sale value, as well as coordinate storage.
Auction houses are the biggest competitors to estate sales managers, who may actually wish to work with an auction house to sell some of the more common items within the estate. Either way, these real estate managers should be able to negotiate and market, as well as learn when to outsource. Passive income can be more profitable than having to do it all yourself.
Stage Homes in Your Free Time
Real estate trends can be hard to follow and tedious at times. If you're more fashion-forward than you are a news vacuum, try your hand at staging homes as a real estate side hustle.
Many home stagers start their own business after working for a staging company for a few years. This means the design experience and eye for detail you have could land you a job decorating and staging high-end homes that may even give you inspiration for your (future) home as well. The best part is that with each new home you stage, you've got a blank canvas to work with.
FAQs
Is real estate a good side hustle?
Real estate can be a good side hustle if you know which ones you should invest your time in to get the most profitable results. In fact, real estate side hustles are just as profitable as many other popular side hustle opportunities. When done right, you may even be able to turn your real estate side hustle experience into a fledging real estate career. 
What are profitable side jobs in real estate? 
There are many profitable side jobs in real estate, such as property management, appraising, photography and videography, and notary public. 
How much can I make with a real estate side hustle? 
You can make as little or as much as you'd like with a real estate side hustle. Some entrepreneurs use their real estate side hustle to transition full-time to something they love from a typical 9-5 job. The sky's the limit when it comes to how much you can earn with a real estate side hustle. 
What do you need to get started with a real estate side hustle?
You don't need much to get started with a side hustle in real estate. Set aside some time to figure out which side hustle(s) you want to pursue, and determine what licensing/training/certification/education you might need to make that happen. You may also need to set up a business model, depending on what side hustle you choose, where you seek out clients and/or gather necessary supplies.
Use Your Mental Real Estate to Get Ahead
Investing in real estate can take many forms, especially when it comes to side hustles. We hope you've found this article helpful in determining what side hustles you can do in real estate without having to get your realtor's license. When it comes to success in this field, it's all up to you and how you use your resources to make it happen.
In fact, the right side hustle can get you closer to the American dream of owning your own home, whether it's in real estate or any other field you're passionate about.
Our Pick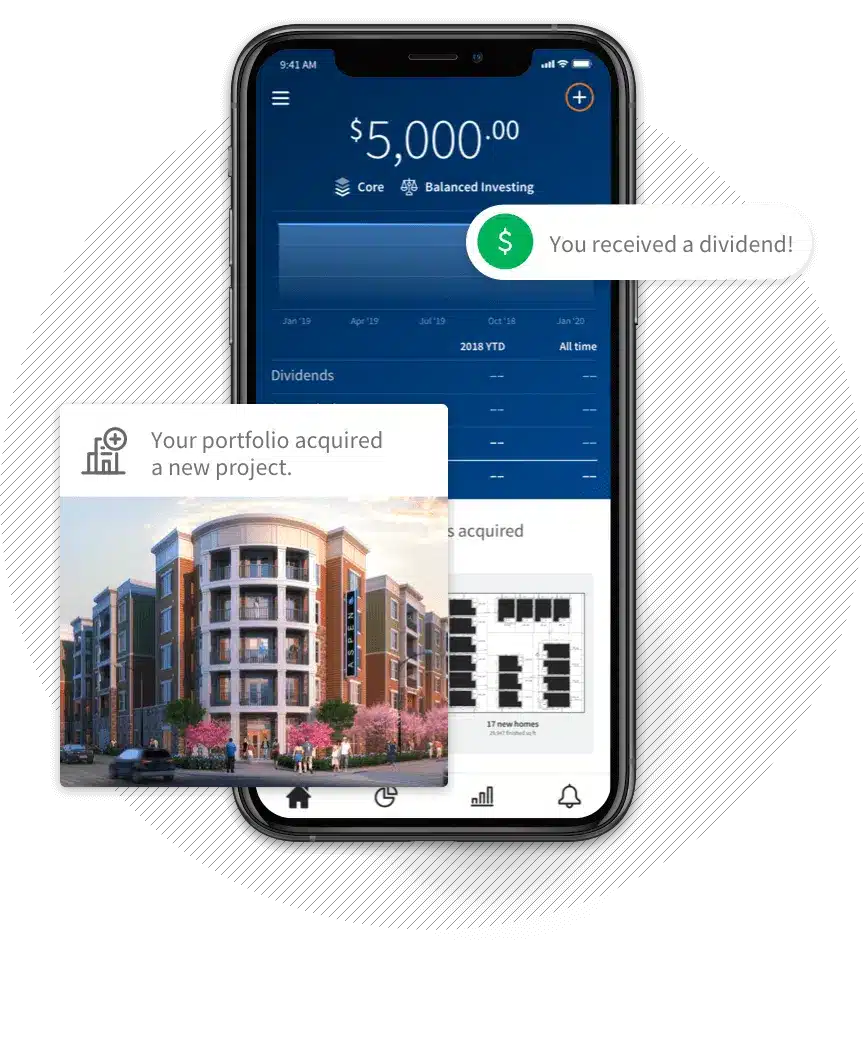 Most popular ✔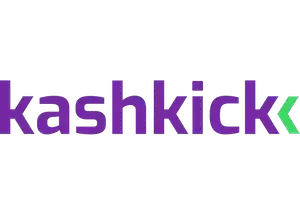 KashKick
Want to earn up to $200 or more in your first month? KashKick pays you for playing games, taking surveys, and more! Earn cash at home or on the go.
Create Your Account