Success! You landed your first job right out of college. You chose to start working right away instead of a post-graduation trip.
Your hard work has paid off by you securing your first step on the career ladder, now it is the time to make building good financial habits.
Too often, people who draw a paycheck from their first full-time job forget that they need to manage their careers just like a business.
They adopt a "wait and see" attitude about promotions rather than proactively planning for the next step. They also allow the luster to be diminished on their greatest product – themselves.
Advice for Your Career and Life
Here's how to make the most of your new job and some financial advice to help your career and life.
1. Run your career like a business.
Companies use a business plan to chart their course for the next several years. They establish the sales level they want to achieve in two years, five years, or ten years. They then take a realistic look at what is needed to reach those levels.
You should ask yourself what job you want to have in the future the moment you start your first real job. Set timelines, such as five and ten years, that are the target dates for working in those positions.
Analyze what you need to reach your goals. Do you need additional certification or training to be a strong candidate for the job?
If so, how will you pay for the courses in both time and money? Are there personal attributes you need to address, such as "people skills" or a tendency to arrive late at the office? Lay out your plan and begin working on the next promotion and how to get a raise at work as soon as you receive the last one.
2. Save for retirement.
The first financial habit to start after getting your first job should be to start saving for your retirement. This is something a lot of 20-somethings won't bother with or prioritize, but by contributing to your company sponsored 401(k) now, it will save you a lot of money in the future.
When you start your first job, it's important to start thinking about your retirement. The best retirement plans at your first job can help you save for the future and provide you with the financial security you need when you retire.
Due to the power of compounding, the longer you give your money to grow the more you will have in 40 years. Often most companies match your 401(k) contributions, i.e. if you contribute 3% of your salary they will also match 3%.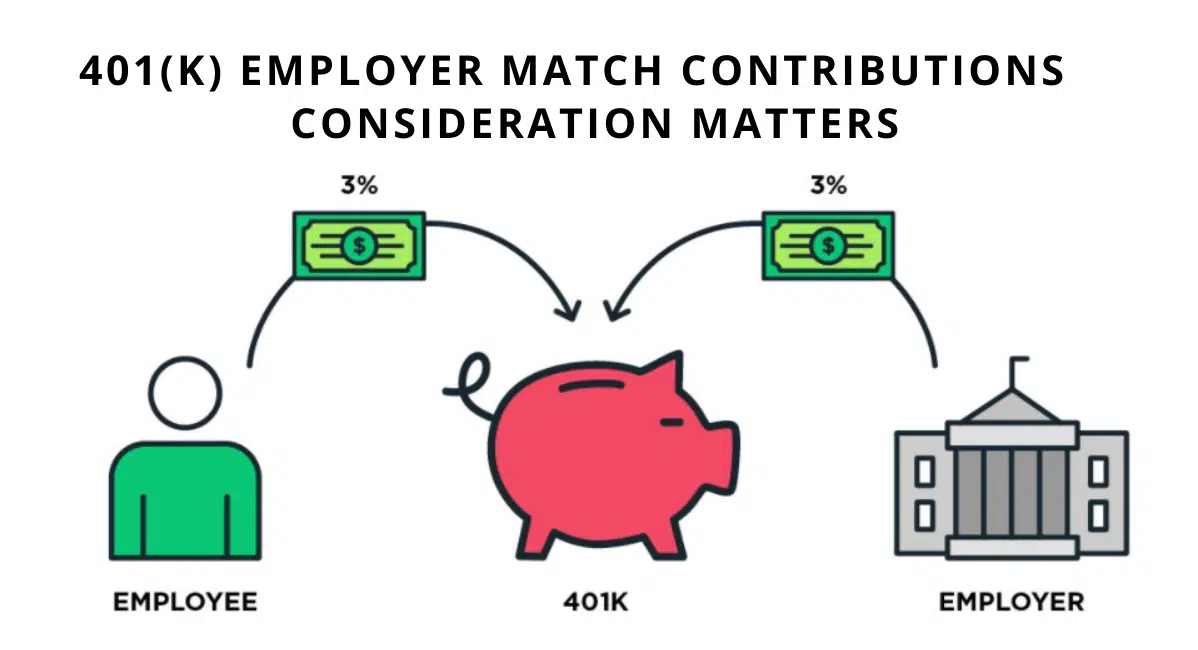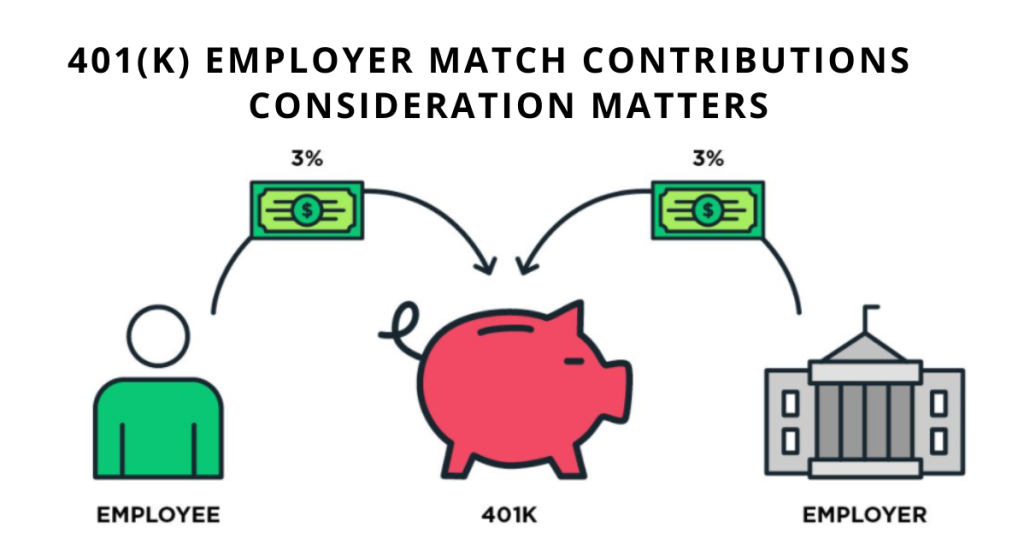 Ensure that you don't lose out on matching contributions, which is essentially a risk-free return on your money or free money.
For example, if you are a newly employed graduate with a starting salary of $44,350 and your employer offers to match your contributions to your 401(k) by 5% what would you do? Ideally, you would contribute 5%, at least.
This may not seem like a lot but your 401(k) could be worth $1,018,935 after 38 years assuming an 8% annual rate of return. Yes, it really does make a difference!
3. Do research on dividend-paying stocks.
It's been said that the average millionaire has seven streams of income. Dividend stocks are usually always in the mix.
There are a lot of different ways to invest your money, but one strategy that can be especially effective is dividend investing. When you invest in companies that pay dividends, you can receive regular payments that can help boost your overall returns. Plus, dividend investing can be a great way to generate income in retirement.
If you want to learn more about dividend investing, check out Acorns. What I like about Acorns is that they make it really easy to invest in stocks, while still having plenty of features as you get more comfortable with investing.
If you're ready to sign up you can get started with a $10 sign up bonus.
Get $10 welcome bonus

Acorns
With Acorns, you can easily invest your spare change. Anyone can "squirrel" away some money and become an investor with Acorns. Enjoy a $10 welcome bonus when you open a new Invest account. You just need to open the account using the button below and fund it with $5 to earn the reward.
Open Account + Claim $10 Bonus
Tip: Join 1 site that gives you free money to invest in stocks (up to $2,000)
Yup, it's true! There are several companies out there that will give you free money to invest in stocks. The best promo right now is:
Webull: This is a free investing app for your phone. I really mean free all around – free to join and they don't charge any fees to buy or sell stock. You can get up to 12 free stocks like Apple, Ford, or Spring for free when you join through this link.
4. Learn to budget.
Although this may seem like an obvious step, it is one thing that many people struggle with following through and most avoid.
Creating the financial habit of planning your spending and sticking to your budget will allow you to save more money. You can make a good salary and still end up in debt or with little to show for it.
Learning about budgeting for beginners is the key to building your wealth and taking control of your finances. If you do not know how to budget, just use free budgeting apps and money-saving apps that'll automate everything for you.
Since you'll have a steady income when starting your first job, you'll want to start tracking your net worth. This will give you a good idea of your progress and help keep you accountable. There are a few different ways to track your net worth, but the easiest is to use a net worth tracker like Empower.
Formerly Personal Capital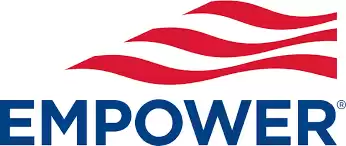 Empower
Take control of your finances with Empower's personal finance tools. Get access to wealth management services and free financial management tools.
Plan Your Future
Empower Review
5. Avoid debt.
Once you land your first job, limit the amount of debt that you take on from here on out. Other than buying an automobile or purchasing a home, you should try to limit buying unnecessary items and find ways to save.
With credit cards, it can be easy to buy a lot of credit, so a good rule of thumb is if you don't have enough money to pay for the item in full then you can't afford it.
If you currently have credit card debt, personal loans, or student loans work out a plan that will help you to pay off your debt more quickly.
Your budget will help you to reach these goals. Take a minute to add up how much you owe in debt payments each month and then determine what you could do with the money if you are debt free.
Starting a New Job? Here's How to Ensure Your Success
It may not seem like it, with the unemployment rate dominating the news, but there are people who are entering the workforce at an increasing rate.
For some, it's their first real job. Others are moving on to new jobs, and out of their comfort zone of a job and the relationships, they had formed.
More than ever, it's important to understand what is expected of you and how to beat those expectations.
People will make snap judgments and companies are putting more teeth behind a 90-day evaluation period.
It's important that your new co-workers like what they see. So, whether this is your first job or your dream job, here are 5 things everyone should remember.
6. Listen first.
For someone out of school, this may be easy. But if you have some experience, a company may be hiring you to shake things up a bit or to look at their processes from a different point of view.
That's all well and good, but before you start blowing things up, you should be careful to observe what does and doesn't work. Take time to talk with as many employees as you can.
7. Be your best, professional self.
Everybody likes to be greeted with a cheerful good morning and a pleasant smile. But not everyone likes to have the first few minutes of their day hijacked with happy talk. Adapt to the company.
If you didn't notice at the interview, call your boss before your first day and get a clear idea of what the dress code is. This also goes for your work area. Your goal is to showcase your competence, not your quirks.
8. Act like you're always being watched.
You're the new person and this is their company. Other employees, especially the ones above you, are going to want to know who you are and what you bring to the company.
If you give them the perception that you're not serious and focused, it could take months, or years to change that perception. If you get a chance to change it at all.
9. Be punctual and willing to work late.
Most employers will gladly overlook the occasional day when you're a few minutes late, and think nothing of you needing to leave a few minutes early, but you have to earn it.
And that starts by showing you understand how to manage your time. If you do have to be late, make sure you have a good excuse.
10. Do whatever it takes.
This is really what it means to be a team player and work hard. More than likely, your boss has plans for you, he just may not be able to start you on a specific project on your first day. Showing that you're flexible and willing to help out in different ways shows a mature understanding of the way businesses work.
When you take care of these five basic tasks, it will be much easier for you to get noticed for the right reasons and you'll start being given more responsibility.
And that's when you can become more assertive in making sure your boss understands your value, while still being respected by your peers.
Here are 5 Things To Stop You From Getting Promoted
It's not fun to watch your peers get promoted while you stay stuck in the same job. It's also not fun to do the same job and earn the same paycheck for 10 years or more.
You aren't going to get free money, so you should work hard to get ahead. Unfortunately, most people find themselves in that exact situation.
If you went to college and then got a white-collar job, chances are that you're looking to get ahead of the pack. You have dreams of becoming a manager, director, or executive someday.
But if you aren't careful, you'll find yourself stuck doing exactly what you are currently doing five or ten years from now. In this fast-changing business world where more and more jobs are being outsourced every day, that is a disastrous place to be.
Here are the top five reasons you won't get promoted.
11. You don't want it bad enough.
Do you want to be promoted? What are you doing about it?
Employees do not have a right to be promoted; it is a reward for hard work and commitment. How many people do you know that think they deserve to keep their job or be promoted because of the number of years they have been in a job? If that idea rings true for you, it's time to change your attitude.
12. You aren't improving yourself.
Education, certification, and experience are all key steps in climbing the corporate ladder. As an individual, you are your own brand, and developing a skill set is an important part of the product you offer. If you are not working to improve yourself each day, month and year, then you will be stuck in the same job forever.
13. You are not an expert in your industry.
Knowing all there is to know about your business means that you understand your industry, competitors, and product inside and out. For example, if you are a financial whiz, you should know about financial statements and financial services.
To reach a point of expertise, do things like research everything you hear but don't know about or understand. Read magazines or blogs related to your field. Seek out and learn as much information as you can, so that when the boss asks your opinion on an issue, you can give an informed and educated response rather than I don't know.
14. You only focus on daily tasks.
The old philosophy that working as hard as you can at doing what your boss tells you so (s)he will think you are a good worker and give you a raise or promotion is dead.
Everyone is replaceable. If you want to want your boss to notice you, you obviously need to complete your work on time and as expected, but you also need to create value for the company by thinking out of the box and improving processes, systems, and strategies.
15. You haven't asked.
You need a track record that demonstrates that you are a valuable employee by consistently performing at the level to which you want to be promoted. But here's the kicker: if you never ask, chances are, your manager will never promote you. Not all bosses see your promotion as their priority, so you need to put it on their radar by asking. What does asking look like?
There are many opportunities to make your desire known. When you meet with your manager for a one-on-one, find ways to express your goal of being promoted to the next level. You can talk about the things you are currently doing to improve the business, or how you have already improved it, and make a strong case for yourself.
When the time comes, you need to be bold. Tell your manager flat out tell what you want. If you have clear and well thought out examples to give for why you deserve a promotion, your boss will respect you and give you a straight answer about the possibility. Use your boss's feedback to develop a plan to climb the ladder.
16. You aren't networking.
If you are on the job search then you must know the importance of constant and deliberate networking. On paper, you may have everything that your ideal employer wants. If you don't know the right people, though, even the most well-polished resume and spot-on experience in the world isn't going to help.
The importance of networking simply can't be overemphasized. Or you can simply be networking to develop professional or social contacts, but that comes with it.
Even after you've landed your dream job, it's still crucial to maintain good networking habits. By doing so, you'll be able to advance your career in a more efficient and effective way. Look to use professional networking sites that could make all the difference.
Financial Planning For Your First Job
Take a good look at the successful people in your industry, just as a business evaluates its competition. Analyze why they have succeeded and see if you possess the same qualities.
Often, a promotion goes not to the absolute brightest candidate but to the one who takes the necessary steps to market himself as the best choice. Position yourself so that when decisions are made, there is no more logical selection than to promote you.
Your first paycheck might buy you a round of drinks with your friends. Your second one though should be used to start building wealth. The most important thing you can do after getting your first job is start to save for retirement.
Having a regular paycheck and steady income provide you with exactly what you need in order to start making sound financial decisions for the future.
Get up to $250 today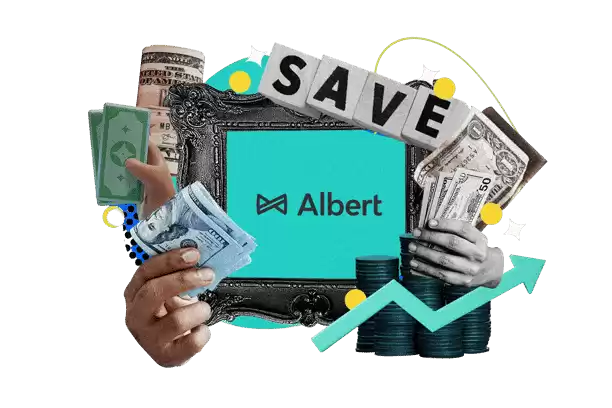 Albert
Get spotted up to $250 without fees
Join 10+ million people using the finance super app
Banking with instant discounts on gas, food delivery, groceries and more
Start investing, saving, and budgeting for free
JOIN ALBERT NOW