For those looking to get refunded for silly fees and price drops, apps provide plenty of avenues to consider.
Have you ever made a purchase just to find out the price dropped just days later? This probably even happens more than you realize.
Do you ever wish you could instantly get refunded for things you already purchased without doing a thing?
Well, you can get automatic price-drop refunds with these apps.
Interested? Read on.
Price Drop Apps: How to Get Money Without Lifting a Finger!
These apps will offer you a refund if a price drops for an item that you've purchased.
The power of getting automatic refunds cannot be understated.
If you aren't using price drop apps then you are losing out on free money.
The following mobile applications and websites can help you earn a little extra money each time you purchase something.
1. Capital One Shopping
Your new secret weapon is called Capital One Shopping.
The free app will scan your emails for any purchase receipts from dozens of online retailers and instantly give you a refund if there is a price drop.
You can get money back and see if stores owe you a refund.
Once you create an account, you can shop just like you usually do at more than 25 well-known online retailers.
With each purchase, Capital One Shopping keeps track of your receipts and lets you know if you've qualified for any retroactive refunds based on price drops, late deliveries, and more.
Sound too good to be true? Well, it's not.
You can see our full Capital One Shopping review here if you are interested.

Capital One Shopping compensates us when you sign up for Capital One Shopping using the links we provided.
2. Hiatus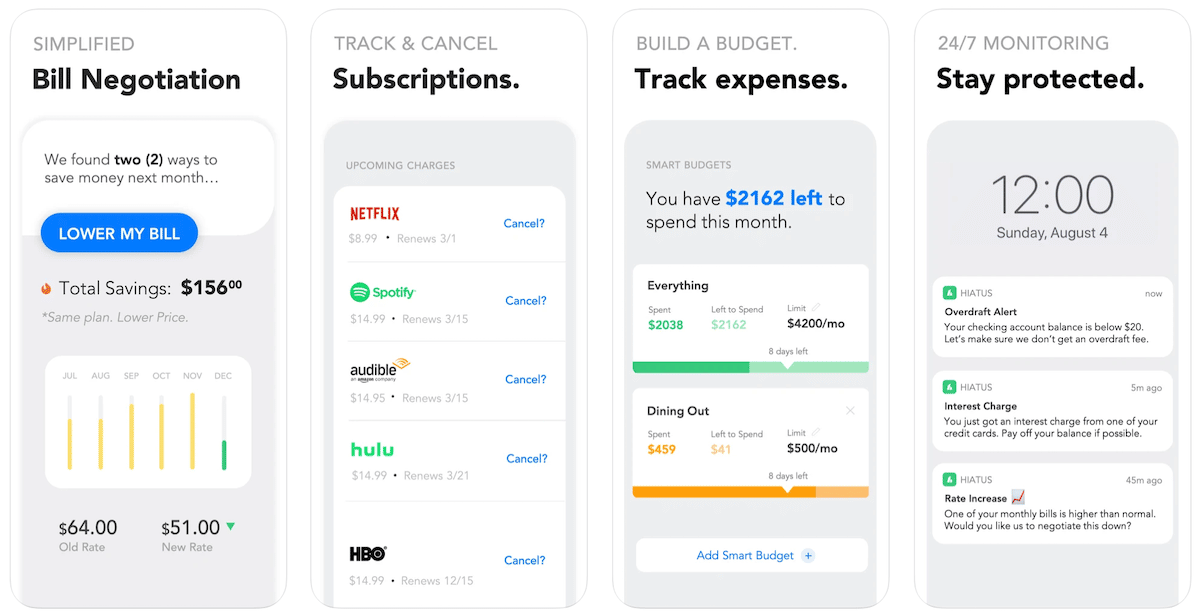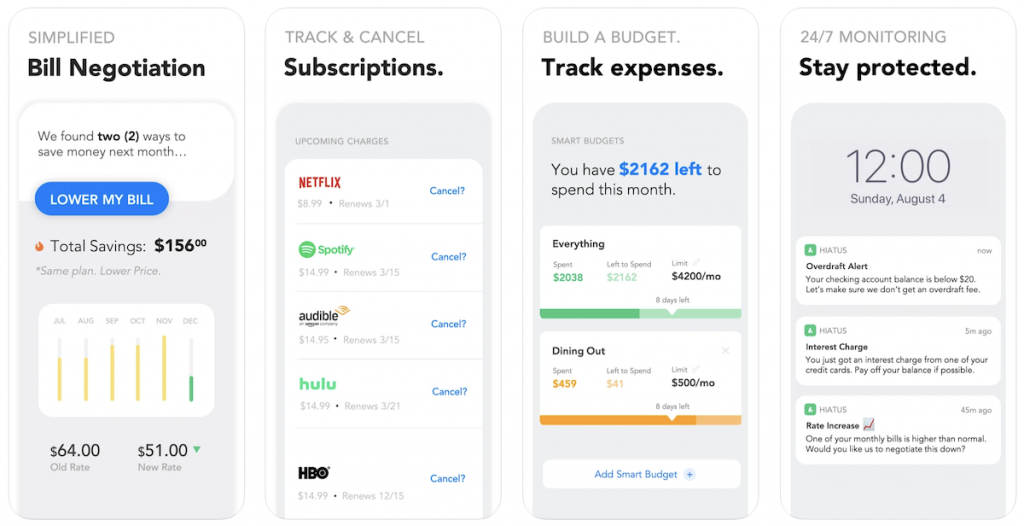 Hiatus works a little differently than Capital One Shopping but saves users on average $300 over the app's lifespan. The first thing Hiatus does for you is scan through your linked accounts to find any forgotten, live subscriptions.
It has some great features including:
Monitors existing bills and upcoming rate changes 
Ongoing financial analysis and recommendations 
Negotiate monthly bills like being able to lower your AT&T bill
Cancel unwanted subscriptions 
Holds banks balances, current subscriptions, bills
Using your linked accounts, Hiatus creates a comprehensive view of your current subscriptions, bills, and utilities. They monitor trends, watch for increases in your billing, and alert you if any rate changes are coming.
Hiatus charges $10/mo but offers one of the best experiences for users, which may make it worth the price for you to try out. You can try it out here.
Trusted by over 1,000,000 people
Hiatus
Hiatus organizes your finances and monitors your largest expenses. Get better rates on your debt, insurance, deposits and utilities.
Start Saving
Hiatus Review
3. Mulberry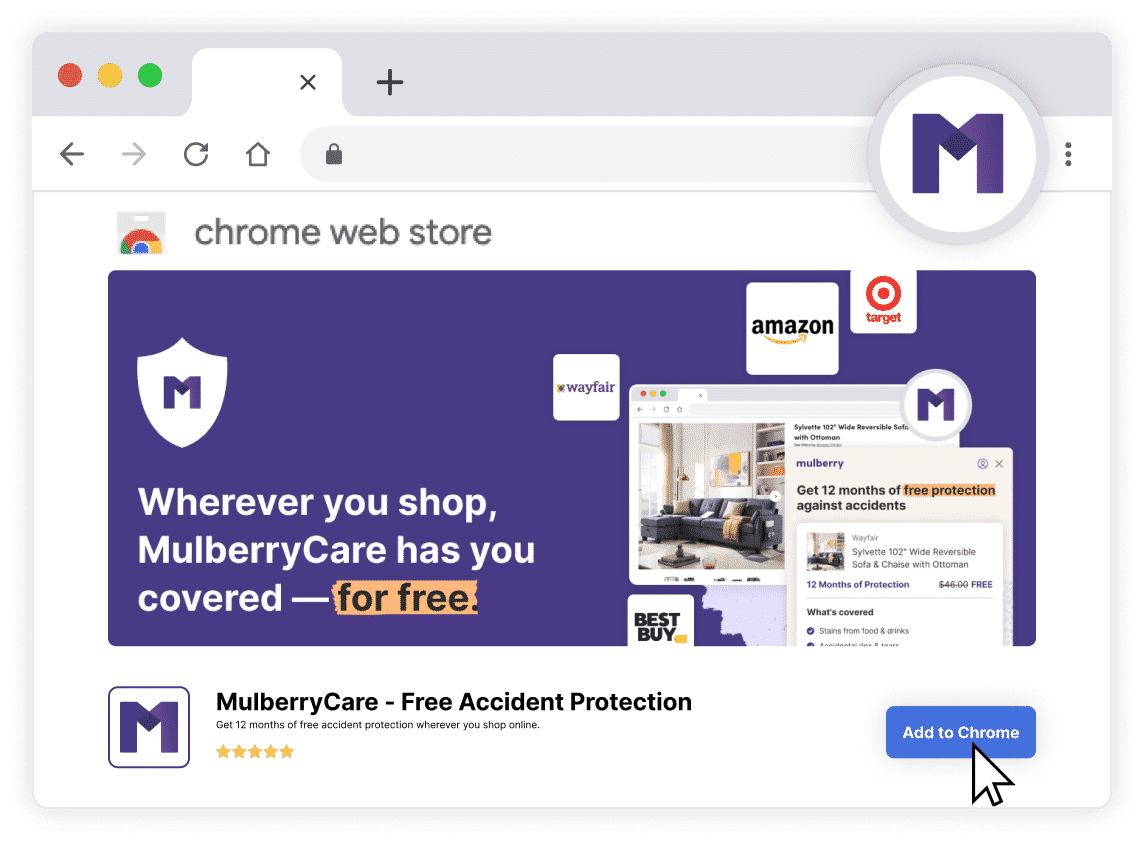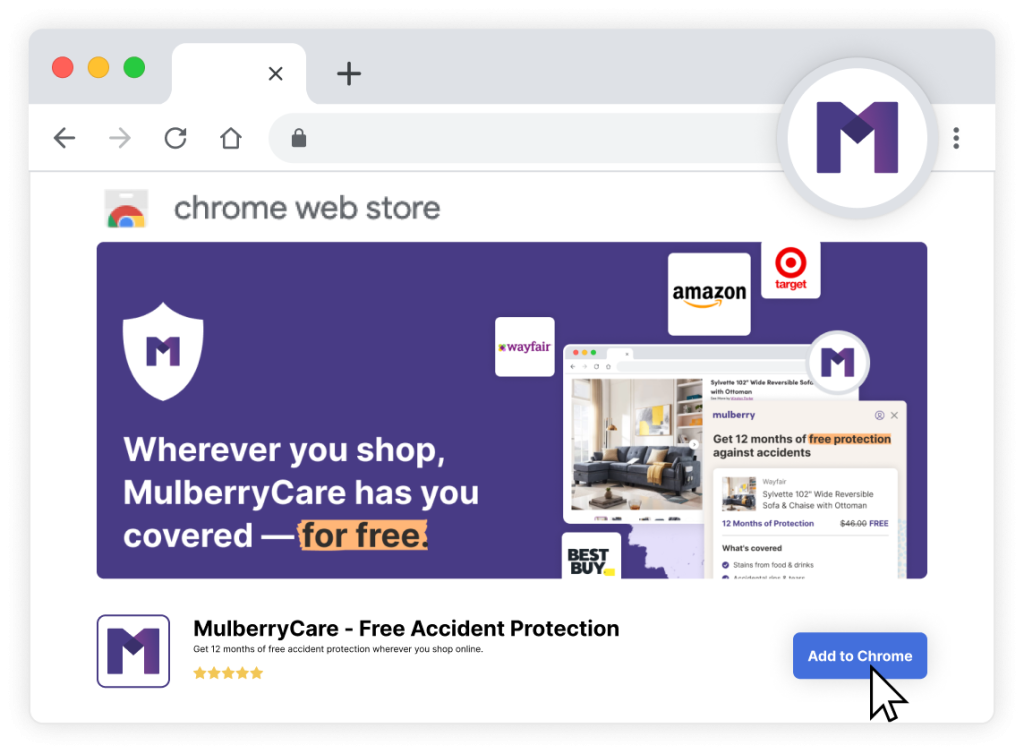 Mulberry is creating a better product protection experience for shoppers and brands.
Shoppers can get 12 months of free MulberryCare accident protection wherever they shop online with Mulberry's Chrome browser extension.
The best part is they offer this all for free. There's no catch, and it's definitely a smart move to make since all you have to do is add the free extension to your browser.
Download Mulberry's new browser extension to get 12 months of free accident protection wherever you shop online. Spills, drops, rips, cracks, malfunctions, and more: it's all covered.
4. Capital One Shopping (formerly Wikibuy)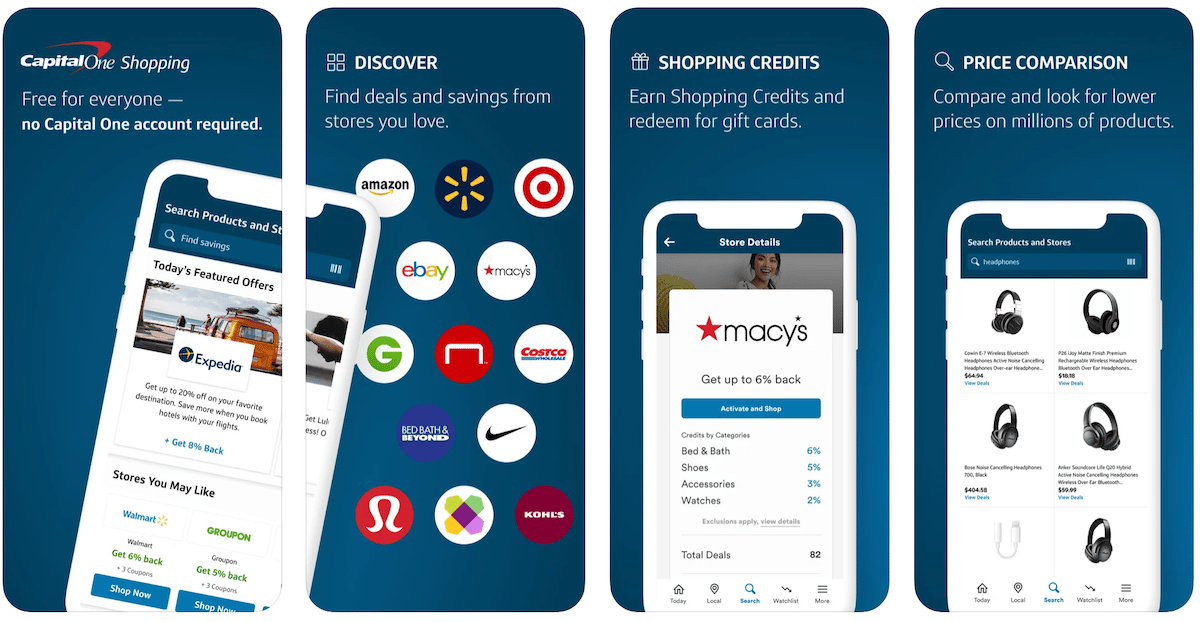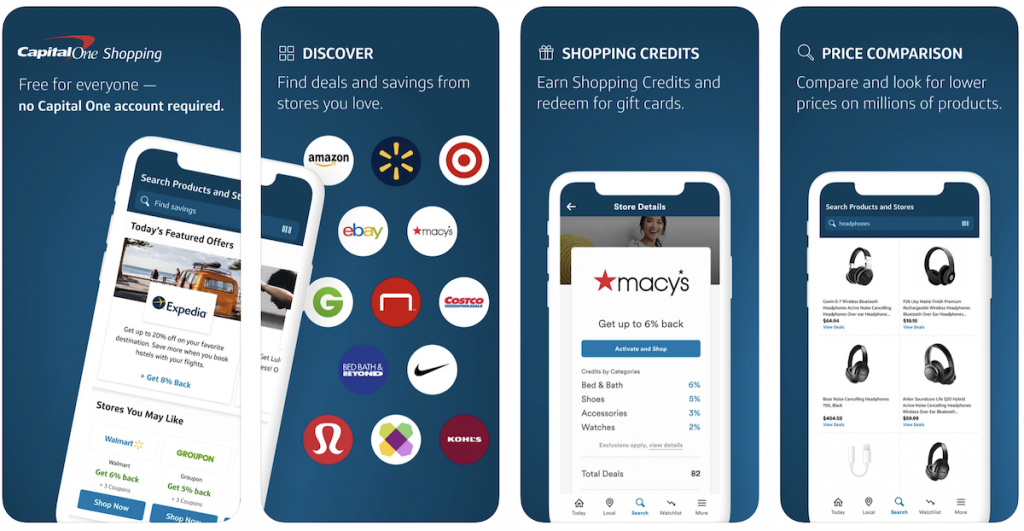 Capital One Shopping helps you find better prices, automatically applies coupon codes at checkout, and lets you know when prices drop on products you've viewed or purchased.
Just click and it will apply available codes at checkout on thousands of retailers.
Codes are updated in real-time based on which codes save other users the most.
Capital One Shopping also keeps track of products you've viewed or purchased and lets you know when prices drop which is helpful.
Want to try it out? Click here to learn more from Capital One Shopping (it's 100% free).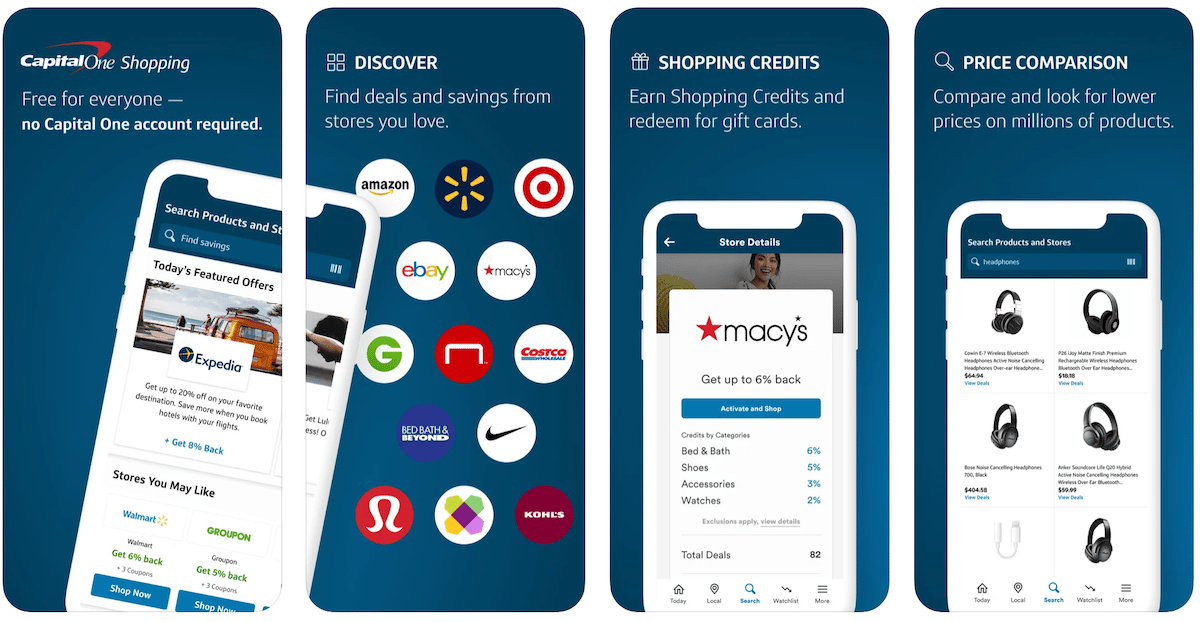 Capital One Shopping
Add the Capital One Shopping extension to your Chrome browser, and start racking up the savings with this free online shopping assistant!
Save Money Now →
We earn a commission if you make a purchase or sign up through our links, at no additional cost to you.
Capital One Shopping compensates us when you sign up for Capital One Shopping using the links provided.
5. Cushion
Cushion App is a service that automatically haggles with banks & credit card companies, on your behalf, to get back the money you've been charged in overdraft fees, wire transfer fees, foreign transaction fees, minimum balance fees, and more.
They have been in beta for a while but recently just released to the public and you can get started with Cushion here.
New users typically get their first refund within hours of signing up.
Cushion's service is waiving all kinds of penalties: ATM fees, overdraft fees, monthly service charges, wire fees, late fees, interest charges, and many more.
You can see our full Cushion review here if you wanted to learn more.
---
Aspiration Bank Bonus: $150 for New Customers in July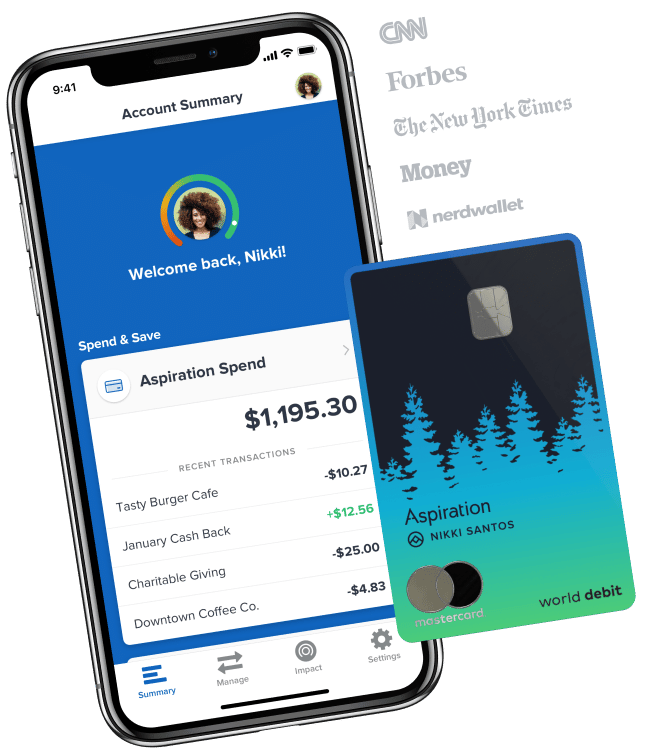 Follow these simple steps:
Open your Aspiration Spend & Save Account and fund your account with at least $10.
Use your Aspiration debit card to make at least $1,000 of cumulative transactions within the first 60 days of opening your account.
You're good to go!
Visit Aspiration and Claim $150
---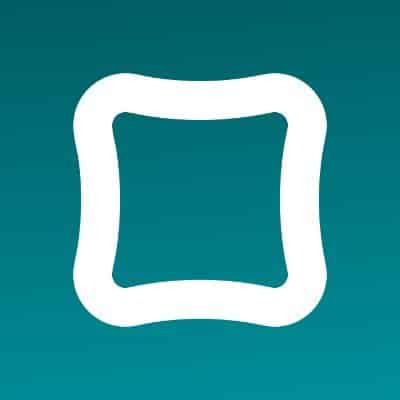 6. Earny
When you sign up for an Earny account, you'll link your email account along with your credit cards.
Once you have an account, Earny goes to work and monitors your purchases via receipts in your inbox and checks back on those items to see if there is a price drop.
Your pal Earny, a cute figure whose eyes track your movement in the app, helps you effortlessly get refunded for things you've already purchased.
Earny does require a subscription for users to get the full price tracking benefits that Earny offers.
The cost for a subscription is $7.99 per month or $47.99 if billed annually.
So some would argue that Capital One Shopping is a better and free option.
Here are some top reviews about the refund app:
Business Insider: "The app launched early May and is designed to automatically track your purchases, find better prices, and file refund claims."
Forbes: Earny automates the entire claim process for the consumer, from determining price adjustment eligibility, to contacting the store or credit card company that owes the price adjustment, to submitting the actual claim.
Tech Crunch: Earny's app syncs with your inbox and identifies receipts. It then monitors prices at Amazon, Wal-Mart, Target, Best Buy, and others. Earny will contact the retailers to ensure that the money goes back on your credit card, or arrives via a check.
ABC News: Once you download the app, you give it permission to access your credit card account online. It combs through all your purchases for 90 days. If it notes a discrepancy between what you paid and current pricing, Earny does the heavy lifting of submitting a request for a refund from the credit card company.
Earny has identified a ton of money in potential savings for its users to date! It's as easy as signing up and getting refunds on price drops.
In this Earny review, you'll learn if it's too good to be true.
7. Sift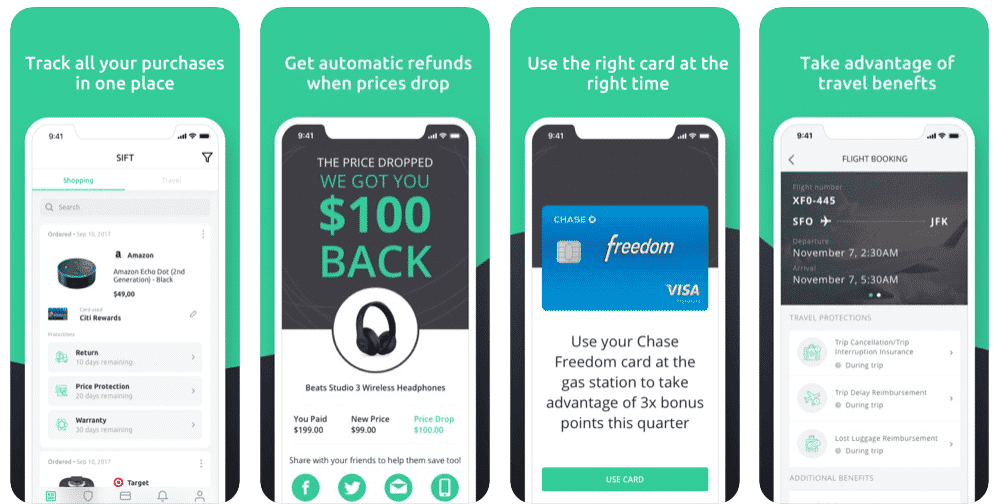 Sift is a consumer protection service that looks after your rights as a consumer and makes sure that you get what belongs to you.
As an example, Sift automatically gets your money back when prices drop and unlocks many other hidden benefits and policies that you probably were not even aware of.
Your credit cards, all your purchases, and travel bookings and available benefits are automatically tracked.
Retailers are changing prices all the time. If you buy something and the price drops within the next 60 or 90 days, you may be qualified to get a refund back.
Sift automatically tracks prices for your purchases and if the price drops, it will automatically get you money back from the retailer or from your credit card provider.
You don't have to do anything. You sign up and you start getting money back with this price drop app.
Furthermore, Sift analyzes hidden benefits that are buried in complex retailer and credit card policies and files the appropriate claims on the user's behalf, getting consumers back tens of billions currently left on the table every year.
You can get Sift in the App Store or Google Play Store. Or you can see our full Sift review here if you wanted to learn more.
Other Money-Saving Apps
Money-saving apps utilize the power of technology to help you effortlessly save money.
Most of them are available through iPhone and Android devices and can help you budget without lifting a finger.
But you probably already know that. So which ones are the best?
To help you pick the right one, we'll list all the major money-saving apps on the market here but here the top apps that can save you the most.
App
At a glance
download
SoFi
★★★★★


SoFi is one of the best money-saving apps that offers everything all within one app. Switch to SoFi Money—a cash management account that earns interest, has no account fees, and more. Get $100 instantly when you switch your direct deposit to SoFi Money.

CLAIM $100 BONUS

Personal Capital
★★★★★


Use the Personal Capital's Savings Planner to find out how much you need to save each year. Plan your retirement savings, emergency funds and progress towards paying down debt while budgeting and saving money.

100% FREE

Truebill
★★★★★


This free app delivers on its promise to save you money effortlessly. You can use it to lower your bills, cancel unwanted subscriptions and bill negotiations.

SLASH YOUR BILLS

Aspiration
★★★★★


Get a $100 bonus at Aspiration when you open and fund an account with $10 or more. Then use your Aspiration debit card to make at least $1,000 worth of cumulative transactions within 60 days of account opening.

CLAIM $100 BONUS

Robinhood
★★★★★


Open a new account in the next 24 hours and you could get up to $200 in free stock.

CLAIM FREE STOCK
Get the Best Refund Apps Today
Many of the price drop refund apps apps allow you to get money back which helps you build up savings over time.
In fact, some of these saving apps can help you change your mindset about money and provide valuable ongoing lessons about financial wellness that can keep you out of debt and on the road to saving more money for today and tomorrow.
Next, get yourself a great savings account and put that money to work!
Consumers who want to open savings accounts can benefit from shopping around to receive the best interest rates, as well as pay the lowest fees for account maintenance.
Good luck and happy savings!
Our Pick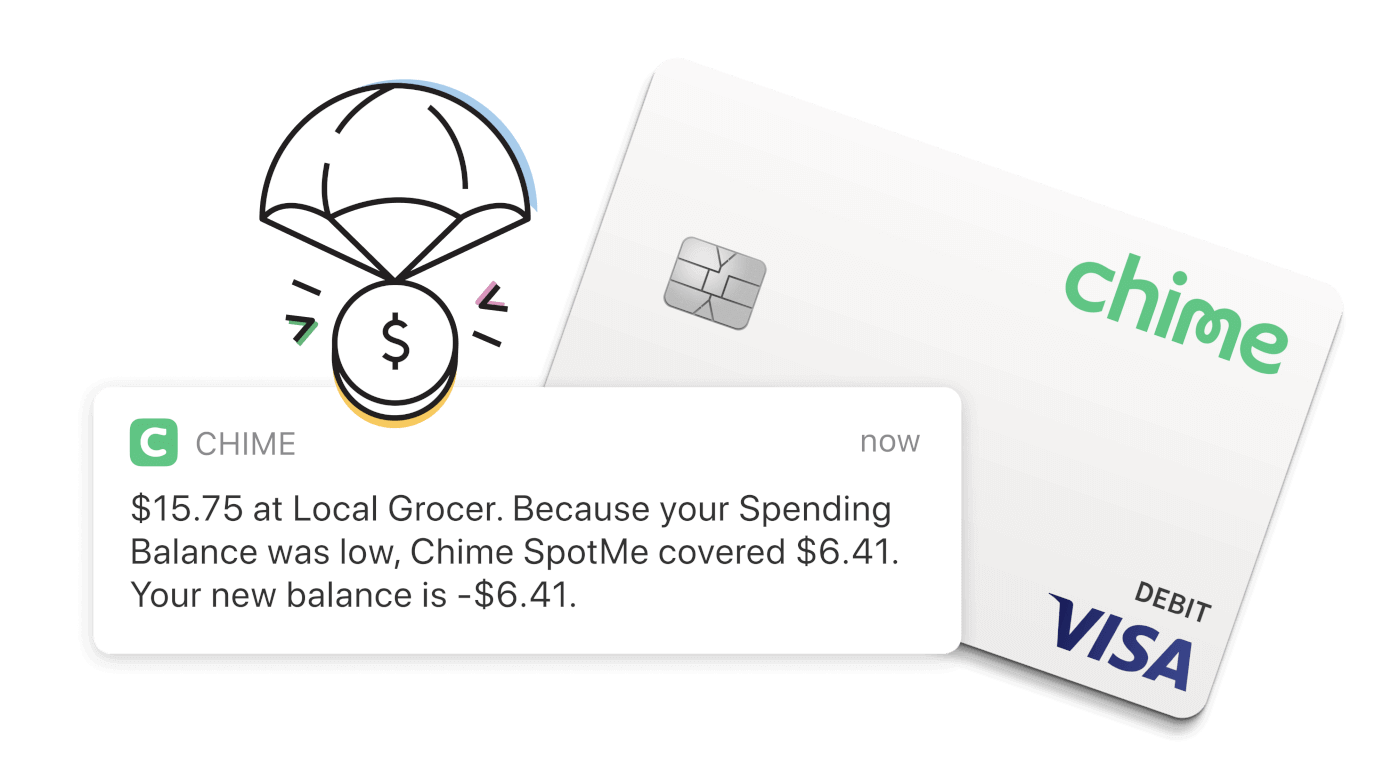 Chime Banking
Experience fee-free overdraft up to $200

*

when you set up direct deposit with SpotMe.
Let Chime spot you when you need that little extra cushion to cover an expense.
Join the millions and make the switch today!
SIGN UP FREE
*SpotMe eligibility requirements apply. Overdraft only applies to debit card purchases and cash withdrawals. Limits start at $20 and may be increased up to $200 by Chime.