I get it, we all need to make a little extra money from time to time. I know an extra $500 could go a long way to help pay for student loans and debt, rent, utilities, and everyday expenses.
Luckily, there are simple ways you can make extra income online with ease. In fact, a recent report from the Bureau of Labor Statistics suggests that over 16.5 million people in the U.S. are working in "side jobs" — also known as gig economy jobs.
Why?
Because these opportunities really pay! I've compiled a list of different ways you can bring in an extra five hundred dollars.
Find one that suits your lifestyle and schedule and you'll be closer towards earning $500 quickly.
How to Get a Hold of Money When You Urgently Need It
paycheck. They can be used to bridge the gap between paychecks.
These cash advance apps help you get your paycheck early and can help you borrow money instantly so you can get up to $500 instantly. I mean you worked today, get paid today.
These apps will pay you so you can make it to your next payday:
Dave – Dave can spot you up to $500 so you can make ends meet. No late fees, interest, credit checks, or hidden hands in your pocket.
Empower – With Empower, you get paid today and can access up to $250 from the pay you've already earned, without hidden fees or interest.
If you're not in an "Uh-Oh, I Need Money Now!" situation and wanted to make even more money this weekend then these side hustles require a bit more work.
17 Ways to Make an Extra $500 This Month
Need to learn how to make $500 fast? Life happens. If you need to make $500 fast you can do it by lowering your bills, using reward sites, passive income apps, and even get paid to lose weight.
No judging here, just a few ways you can make 500 dollars online rather quickly. Earn it now with these ideas to make $500 fast.
1. Take Advantage of Gig Economy Apps
Offer: Get $20 per hour delivering food in the gig economy
Start earning money after work or on the weekends with food delivery apps. Every time you open apps like Postmates, DoorDash, or Instacart you can get sent delivery orders right to your phone.
Pick up the orders and deliver them to the customer and earn money right on the spot. You can likely earn $500 fast in a week or two with just a few hours a couple of days.
2. Up To 40% Cash Back Automatically? Sign Us Up!
Offer: $10 sign up bonus plus up to 40% cash back
Thanks to the internet, there is an endless number of ways to make money online (and offline) for free. Did you know that you can get cash-back for items you would have bought anyway? You can do this by shopping online with Rakuten.
Rakuten is my favorite way to get cash back when I shop online and right now they are offering a $10 sign up bonus through this link.
Every time I shop online, I start at Rakuten and then I get cash back deposited into my PayPal account. Hello, free money!
For more details on how to earn money with Rakuten, check out our complete Rakuten review.
3. You Gotta Eat! Get Up to $250 Cash Back in Grocery Savings
Offer: Make over $250 this year plus $10 sign up bonus
The app you should know about is Ibotta. This cell phone app is available for iOS or Android phones, helps you make money off your grocery receipts or if you use Uber.
Get cash back everywhere you shop with offers at hundreds of stores. Not points or credits. Get real cash via PayPal or Venmo, or buy a gift card with your earnings.
It's free and all that is required is to scan your receipt you'll get free money back. Plus, you can get a $10 sign up bonus for signing up.
4. Make $1,000 in 30 Days Driving People Around
Offer: $1000 driver sign up bonus for all cities for new Lyft drivers
If you're free nights and weekends, you can make money driving your fellow citizens around. You can make money by becoming a Lyft driver if you have a car, it's a perfect way to make a good amount of extra money whenever it's convenient for you.
A lot of people do this full time, so you can imagine that's it definitely possible to do this on the side and make an extra $1500 per week plus claim a $1,000 driver bonus.
5. Buy Online? Get Money Back for Price Changes!
Offer: Price drop app
If you're a regular reader of MMG you know that is one of the things we try and accomplish: getting free money (we even share how you can make $3,700 in free money from 17 companies here)!
So add another one to the list by learning about the free tool called Capital One Shopping that can help you get free money back.
Capital One Shopping tracks your confirmation emails and watches for price changes so you don't have to. When they detect potential savings, they let you know and help you get money back.
For example, if the price of a cardigan you bought online drops, they'll help you get the money back effortlessly. You don't do much other than having to sign up for Capital One Shopping!
This free app will scan your emails for any purchase receipts from dozens of online retailers. You don't even have to know about the price drop in order to get your refund. It's 100% free and Capital One Shopping Price Protection can help you receive reimbursement when possible.
For more details on how to get effortless refunds with Capital One Shopping, check out our complete Capital One Shopping review.
Capital One Shopping compensates us when you sign up for Capital One Shopping using the links we provided.
6. Make $500 Fast Taking Online Surveys
Offer: Get a registration bonus and earn up to $50 per survey
Taking online surveys to make money fast is easy money. You definitely won't become the next Bill Gates or make hundreds of dollars per day with surveys alone, but you won't waste much time, and you can make money fast.
The survey company that I use and recommend is Survey Junkie — it pays between $2 and $50 per survey, and many of them take less than 5 minutes to complete. So if you took on average 10 surveys per day, every day for a month, you could make $375+ per month. If you took more surveys a day — the possibilities are endless.
There are a lot of scammy survey sites out there, but Survey Junkie has over 11,000 positive reviews on TrustPilot, the highest of any survey site. It's legitimate.
If you wanted to sign up for Survey Junkie to make extra money, I recommend you get started here.
If you're still stuck wondering if Survey Junkie is worth it, I wrote a hands-on review that goes through the income potential it can bring you and the different ways you can make money here.
7. Get $500 Now with ZippyLoan Even if You Have Bad Credit
Just remember that if you actually need money now, then you can opt for a personal loan. When you need money in a hurry ZippyLoan is where to go.
You apply for a loan through the Zippy Loan site, if approved they send your loan application to one of many loan providers.
You review the loan details and e-sign if you like what you see. No risk in checking what offers you'll get. You can borrow between $100 and $15,000 as soon as tomorrow.
Loans service up to 60 months.
ZippyLoan connects borrowers to lenders through their network of lenders. They'll find you the lowest interest rate and is one of the best no credit check loan. You can visit ZippyLoan here.
8. Make $500 in Rental Income
Offer: Build a passive income stream with rental income
Wouldn't it be great if you could become a landlord of rental properties without dealing with all the hassle of buying, improving, and re-selling real estate?
You don't have to be a millionaire to invest in these types of properties. You can now find your inner property owner with Ark7.
As with any other rental property, investors earn returns from the rental cash flow and any appreciation in the property value when it's sold, and all without painting a wall or getting your hands dirty.
There is a reason why the number of investors on its platform increased last year, the sector is booming with investors clamoring to get a return outside of stocks and bonds.
If you're interested, I recommend you sign up for more information from Ark7 by clicking here.
9. Use Beer Money Apps to Make $500 Fast
Offer: Use beer money apps to earn $500 fast
Getting paid to download and use beer money apps to earn $500 fast sounds like a dream. But beer money apps actually pays you for watching videos, playing games, taking surveys — you get the idea.
When you use these apps, you earn cash rewards and gift cards.
If you wanted to learn more we have a full list of beer money apps here or you can go ahead and see my favorites below:
10.

Make $500 Fast Playing Games on Your Phone
Offer: Get paid to play games on your phone with Mistplay
This money maker is fun and all you have to do is download a free new app, and then download games from it and play to earn money.
As you level up in the games you can earn cash rewards and gift cards.
This is a great opportunity for those looking to get paid for something they enjoy and has over 35,404 positive reviews in the Google Play store (it's legit).
If you're interested, I recommend you download the app for free by clicking here (android only).
11. Make $500 Fast Playing Trivia
Offer: Play trivia on your phone with Swagbucks LIVE and win money
What is the most popular drink in the world that does not contain alcohol? What the official national anthem of the United States of America? What is the Capital of Australia?
If you answered coffee, star-spangled banner, and Canberra, then you may want to look into the new Trivia App that pays you huge cash prizes for your smarts.
Today's prize is worth over $500! I'll be playing, will you?
Click here to download the free trivia app and start winning cash daily!
12. Lower Your Bills with Billshark
Offer: Save money on your bills
Billshark boasts that new users are eligible for up to $30 in cash-back deals as soon as they sign up.
The free bot, Billshark, saves you money with automation and within a few days, I saved an extra $100 on my Verizon FIOS bill and AT&T cell phone bill. Here are some of the bills the sharks can negotiate:
If you want savings you simply send copies of your bills to the Sharks through the website, app or via email. The shark then finds ways to negotiate bills on your behalf (read my full review here). You get regular updates as the Sharks quickly work their magic and find savings in your next round of bills.
This money-saving bot is free and worth the 1-minute sign up as it can potentially save you hundreds. The sharks have an 85% success rate in lowering bills, so it's worth trying out if you want to lower your bills.
More people should sign up for Billshark (it's 100% free!).
13. Free Gift Cards Just for Going Shopping? Yes, Please.
Offer: Get paid to watch videos and other online activities at Swagbucks
Swagbucks is another great survey site to make some extra money. It's similar to Survey Junkie, but there are also a few other ways you can earn money as a member (including a $10 bonus just for signing up).
Overall, we have reviewed dozens of online survey sites, and Swagbucks is one of the best. Offering a variety of ways to earn "Swagbucks," ranging from completing surveys to surfing the web, watching videos, or online shopping — it is a profitable option to make money with your free time. I used it for a few days and earned $10 fast in no time.
For more details on how to earn money with Swagbucks, check out our complete Swagbucks review.
14. Download Nielsen App and Collect $50
Offer: Download an app and collect $50
Have a phone, laptop, or tablet? Then you're eligible to earn $50 fast (per device) by installing an app.
This company will pay you to install its app on your favorite browsing device.
If you wanted to get paid to install an app, click here to learn more!
For more details on how to earn $50 with Nielsen, check out our complete Nielsen review.
Nielsen will pay you $50 a year to keep their app on your favorite internet browsing device and they also give away $10,000 each month. So you can possibly make more than $100. Sign up through here for a registration bonus.
15. Budgeting Made Easy with this App, Even if You Don't Know How
Offer: Save $100 or more in monthly expenses in minutes
Trim lets you save money with automation and within a few days, I saved an extra $100. I linked my financial accounts and Trim went to work.
It will find ways to lower your bills and cancel subscriptions, negotiate my cable, internet, and cell phone bill and find subscriptions to cancel. It even helps to analyze your spending habits. It can easily find ways to save you money and remember it's 100% free to activate. You'll likely save $500 this year by using it.
For more details on how to stop getting ripped off, check out our complete Trim review.
16. Your Gas Receipts Can Make You Money
Offer: Get cash back on your gas purchases
Upside provides users with a variety of helpful information. First, it gives you 25 cents back on every gas station receipt you submit. It also shows you the best gas station deals and the cheapest gas.
This free cash back app for gas is saving users an average of $124 in a year. There is no minimum for cash outs, but a $1 fee will be made on withdrawals under $15.
How does it work?
To score the best gas prices, grocery prices, and restaurant offers with Upside, all you need is your phone and your receipt. There's no limit on how much you can earn, and you can even use it with other coupons, discounts, and loyalty programs!
Claim your offer for the best gas price, restaurant or grocery offer
Snap a photo of your receipt or receipts
Profit! Earn cash back, and cash out whenever you want via PayPal, gift card or check. A true way to make money fast, if you ever needed one.
17. Make $500 Fast Just for Losing Weight
Offer: Make a weight loss bet and get paid at Healthywage
HealthyWage offers people the opportunity to earn cash for losing weight. Earn cash for losing weight?
Sounds too good to be true, but you read it right. The company was founded in 2009, and its HQ is in New York, and part of its mission is to provide ways to have a measurable impact on the growing obesity epidemic in the US. They do this by legitimately offering cash prizes to make weight loss and fitness more fun and effective.
Since HealthyWage was founded they have been featured in literally hundreds of newspapers, magazines, TV shows, blogs, and websites.
How can you make money with it? You essentially bet on yourself and how much weight you can lose.
Since they are promoting ways to be healthy, your winnings depend on how much weight you lose and how much you bet. It's a great way to make money and be healthy at the same time. Click here to learn more about HealthyWage.
18. Make $500 Fast Starting Your Own Dropshipping Company
Offer: Start dropshipping to make $500 fast
Chances are you've heard of Dropshipping before: the retail method where you sell products from other businesses without ever having to hold on to stock. You simply purchase the item from the retailer once you've made a sale, and ship it directly to your customer.
It's an easy way to run an online store without any of the hassles and you can even build your way up to making $1,000 a week.
No stock to manage. No shipping to take care of. You just sell the products and rake in the profit.
With the likes of Shopify and Oberlo there's never been an easier – or better – time to take up drop shipping.
Simply set up your online storefront with Shopify, and then use Oberlo, which is free, to quickly and easily import the products you want to sell into your store. No hassle. No fuss. It couldn't be easier!
Shopify is also offering a 14-day free trial for new users, so act fast.
Frequently Asked Questions (FAQs)
Here are some resources for you to learn how to make an extra 500 dollars fast:
How to make 500 dollars fast without a job?
You can make 500 dollars fast without a job through a lot of ways like getting paid to drive your car, make money on Twitch, drop shipping, selling your plasma, and various other ways.
How to make a quick 500 dollars a day?
You can make a quick five hundred dollars a day by selling items that you have lying around your home on different selling apps.
How to make 500 dollars a month as a teenager?
You can make 500 dollars a month as a teenager by flipping cell phones for major profits, making money off YouTube, getting paid to take online surveys or getting paid to play games.
Go Make $500 Fast Today!
As you can see, we have you covered with our list of ways to make $500 fast.
One of the best ways to get started is by choosing one that fits your schedule. Once you find the right side hustle for you, the possibilities are endless.
Don't forget that when you earn your money — there are smart ways to invest $500 and double it!
If you wanted more ways to make money online besides these methods of how to make $500 fast, here's my list of the best ways to make money online:
Earn up to $100 today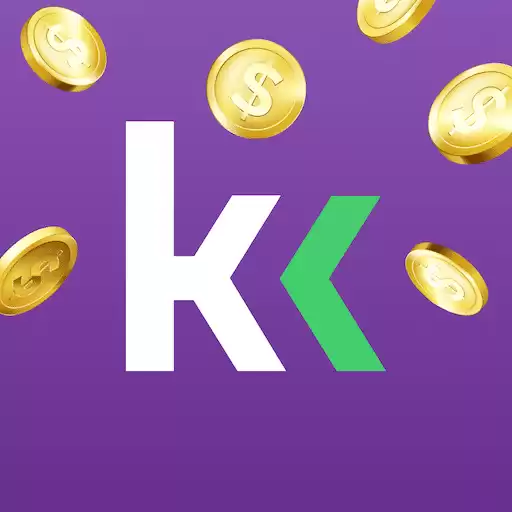 KashKick
Trusted by 2M+ users like you
This site pays you cash to play mobile games, save money, take surveys, and see offers — make $100 today. Over 2 million users agree that KashKick is a fresh and lucrative way to earn money and get paid directly to your PayPal!
SIGN UP & START EARNING NOW