Whatever the reason is you may need to learn how to make 10 dollars fast, and I'm here to help you with that endeavor.
Sometimes you need some extra cash in your bank account or you're trying to save up for something you want.
You don't want to fall behind on bills and are wondering how to make money today? Sure, learning about ways to make $10 a day wouldn't hurt.
We've all been there, but what do you usually do when that happens?
This is an exhaustive list of things that anyone can do, today, in order to make money through the best free money making ideas I've found.
If you're strapped for time, I'll go ahead and share the best ways to make money fast that you can add to your side hustle arsenal so you can make 10 dollars fast.
How to Make 10 Dollars Fast
Personal finance doesn't have to be complicated. Most personal finance experts recommend that you save money and budget.
But I'm here to tell you there is another way. There are ways to earn more money than your regular job. Here is how you can make 10 dollars fast.
1. Survey Junkie
---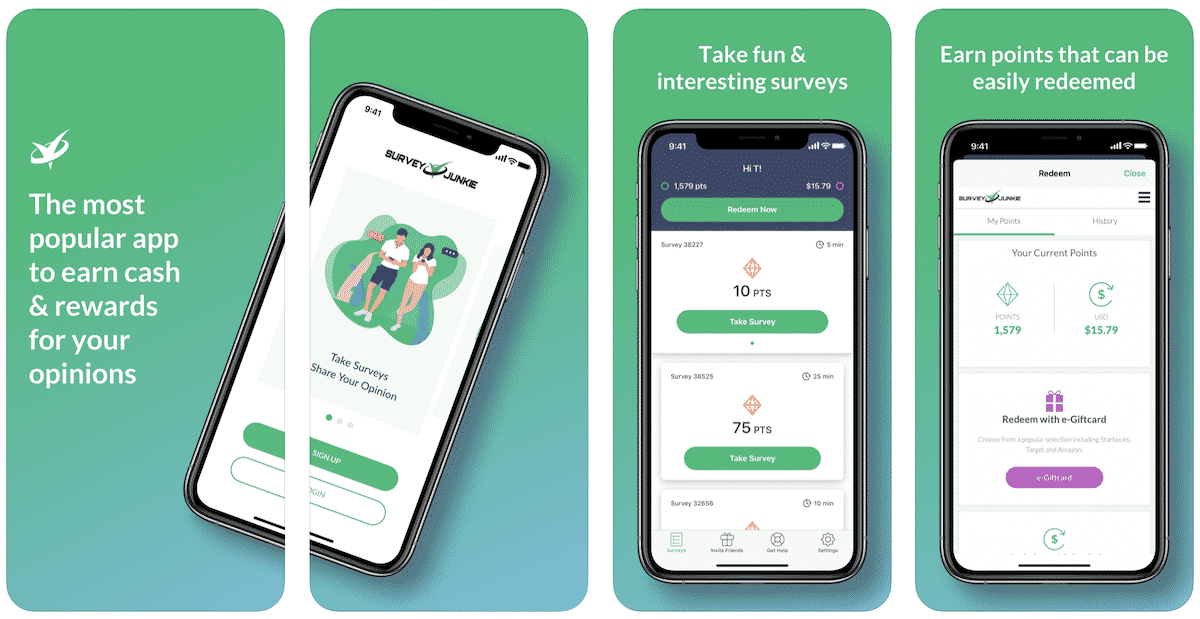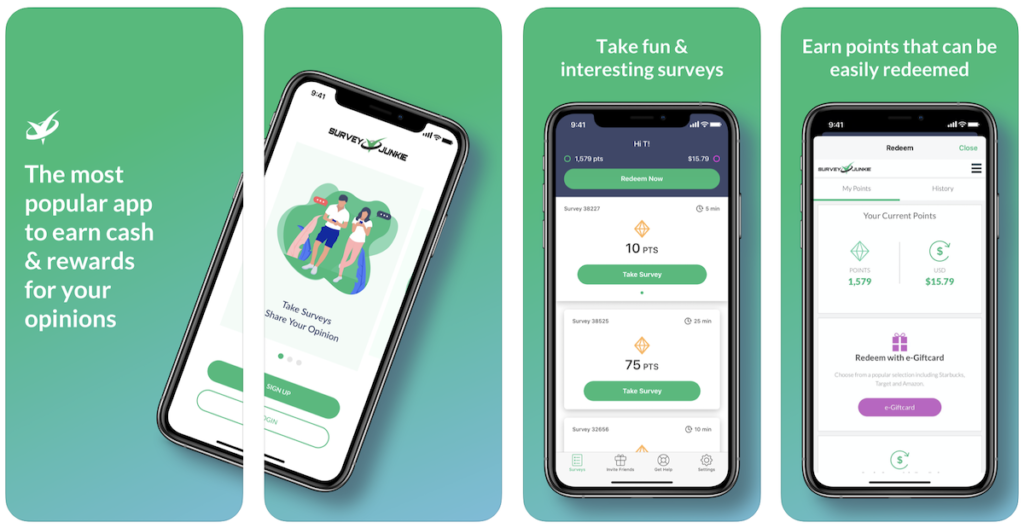 Taking online surveys with Survey Junkie to make extra money online is a no-brainer!
You definitely won't get rich or make hundreds of dollars per day with surveys alone, but you won't waste much time, and you can make $10 fast the easy way. It is my #1 favorite (and highest paying) survey site:
Survey Junkie: This is a free survey app for your phone that pays you to take online surveys, participate in focus groups, and try new products.
And, I really mean free all around – free to join and they don't charge anything to be a member (they will actually pay you in cash via PayPal).
Join for free through this link and get your free registration bonus.
Survey Junkie pays up to $3 per survey, and many of them take less than 5 minutes to complete. It is one of the highest paying survey sites that actually works. Click here to start making extra cash with Survey Junkie.
| Pros | Cons |
| --- | --- |
| There's absolutely no cost to join. Tip: Never register for a survey site that asks you for cash | Sometimes you'll be a few questions in only to find out that you aren't eligible for a survey, but you still get points |
| Points can be exchanged for both cash to PayPal and for gift cards | Minimum balance of $10 USD needed for Payout |
| Your information will go toward helping companies improve their products and services | Only users from the United States, Canada, and Australia can participate with future plans to expand |
| Answers that you provide are kept completely anonymous | |
| The potential for high earnings (depends on your demographics) | |
| Registration bonus if you go through this link. | |
| If you're not eligible for a survey, you're still given points | |
2. Swagbucks – $10 Bonus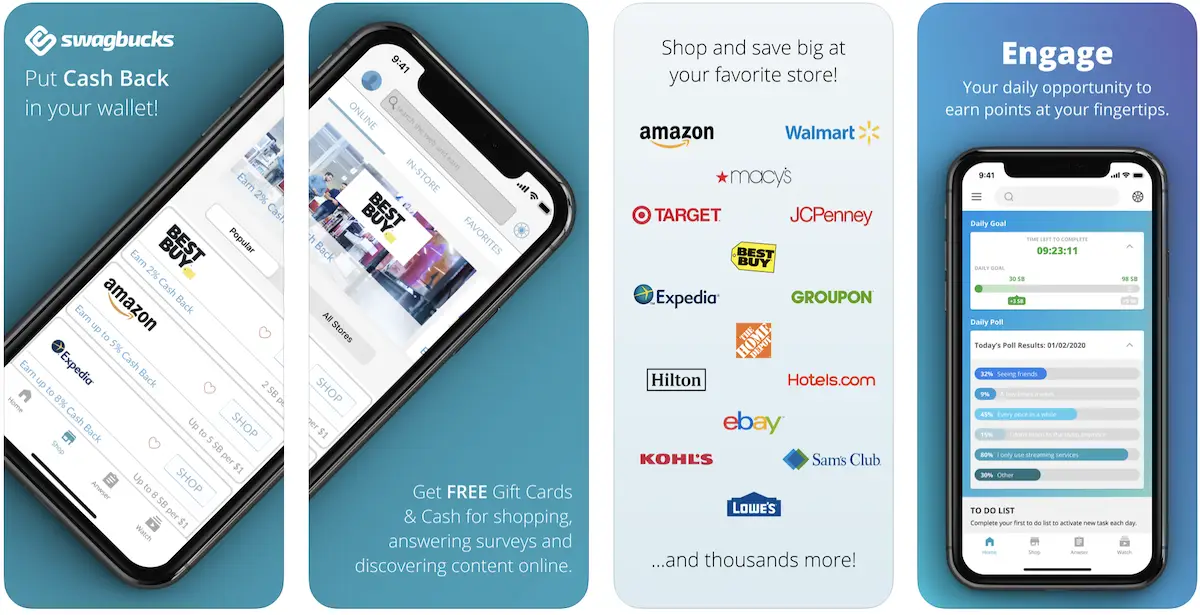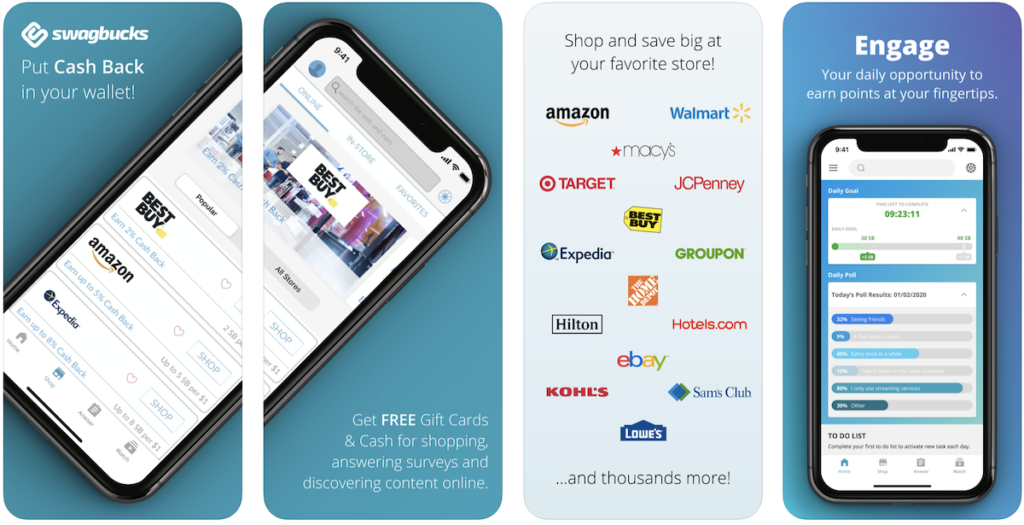 Swagbucks is an app available on the Google Play Store and App Store. It is another great way to make $10 fast for just pushing a few buttons in your free time.
I personally use it and usually make up to $3 per survey while watching TV, and it does add up.
It's free to sign up and 100% free-to-use. You'll even get a $10 welcome bonus just for signing up and confirming your email.
From there you have the option to take surveys, play games for money, watch videos, or get paid to search the web.
You can cash out your rewards via PayPal or for gift cards to basically any store you can imagine.
Here's the good and bad about Swagbucks:
| Pros | Cons |
| --- | --- |
| An incredibly wide range of activities to partake in | Sometimes there's no sign-up bonus |
| Most of the tasks are incredibly simple to complete | May take up to a few days to receive your reward |
| 100% free – never join a rewards site that asks for your payment information | |
| Registration bonus if you go through this link. | |
| Great referral program – earn 10% of friends' earnings | |
Tip: Enjoy knowing that Swagbucks is one of the highest paying survey sites that actually works. You can also earn FREE Cash (via Paypal) for everyday activities like shopping, watching videos and searching the web. If you're interested you can get started with a $10 sign up bonus.
3. Nielsen Mobile Panel – $50 Per Year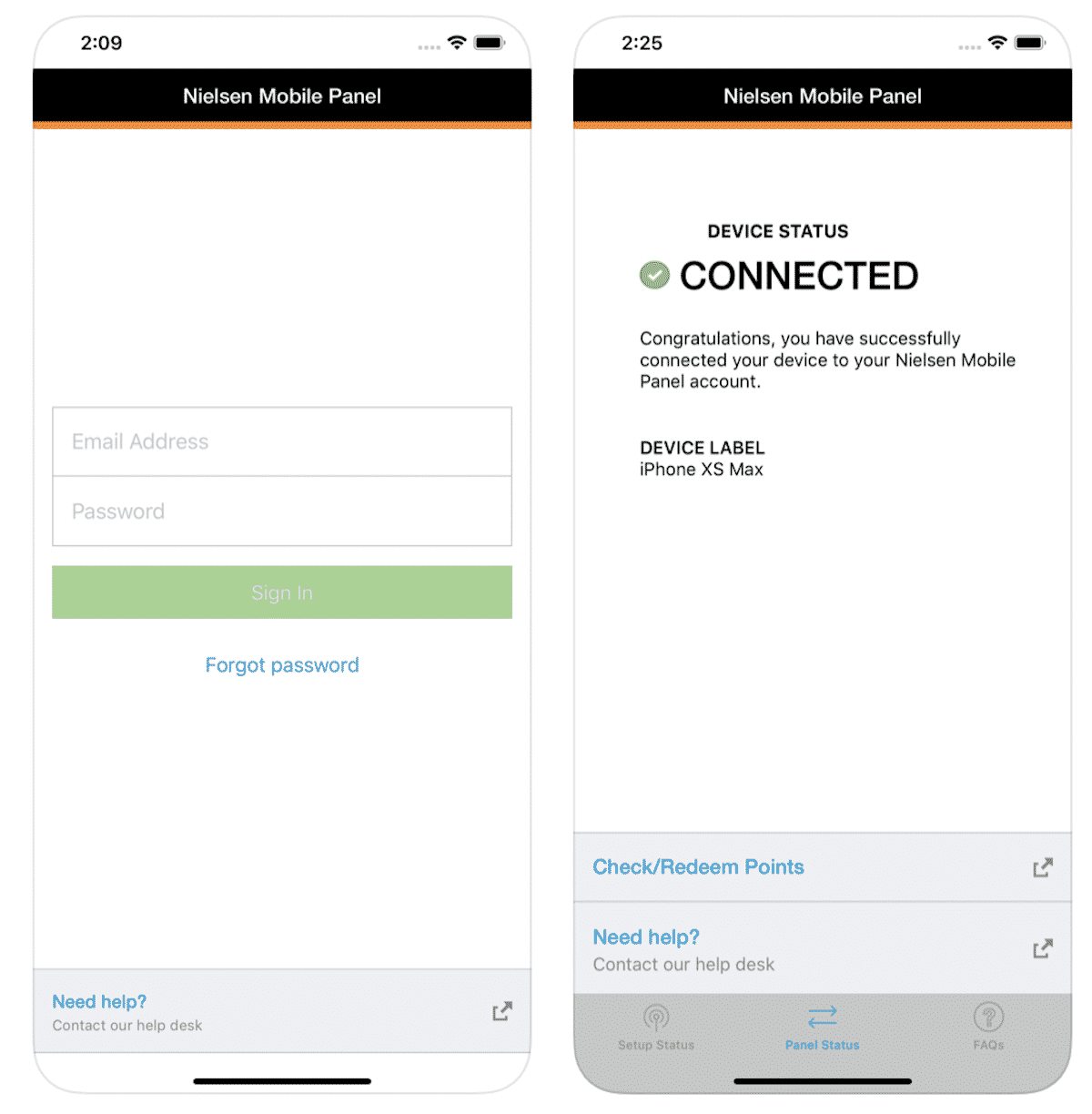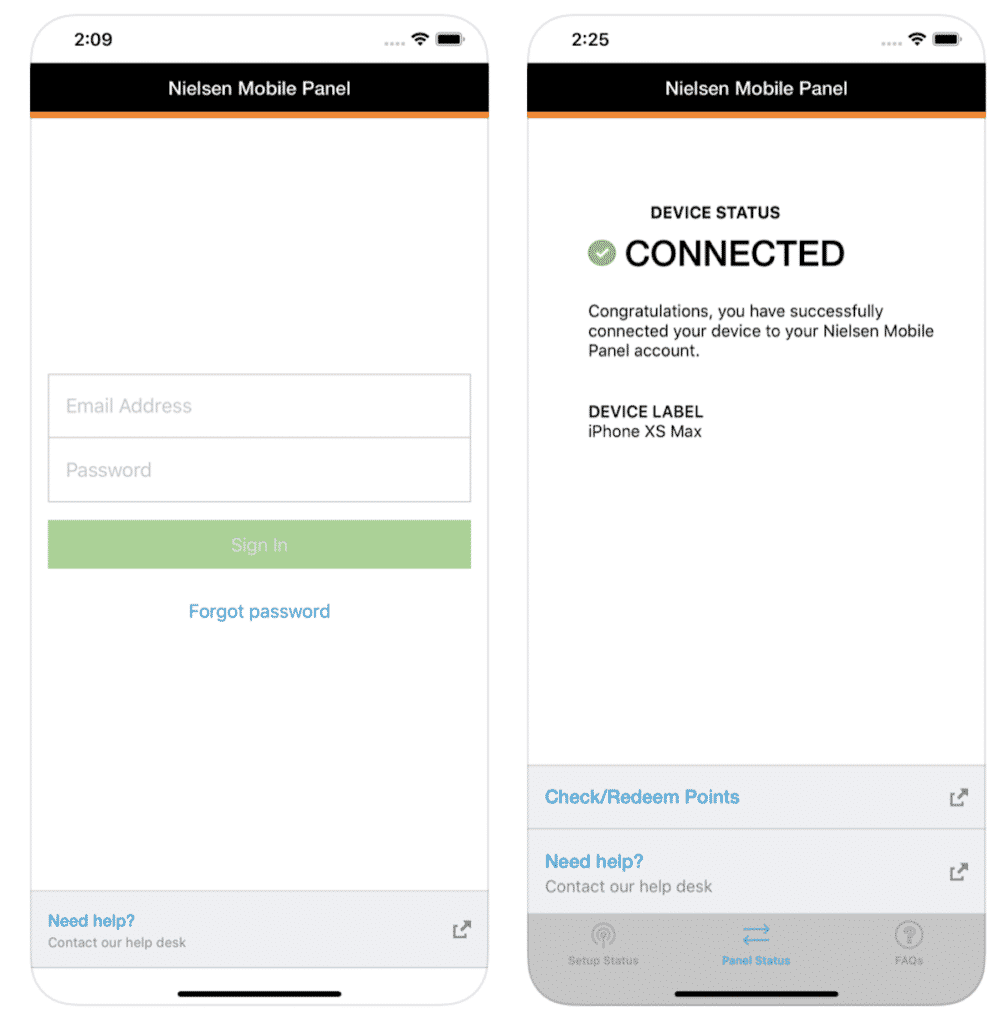 By using the internet as you do every day, Nielsen invites you to make a difference – and you can make money too. You just have to download their app on your favorite internet browsing device and they'll pay you $50 per year.
It's truly passive income and you don't have to do anything other than initially registering your computer or phone.
Nielsen: This company will pay you $50 a year to keep their app on your favorite internet browsing device and they also give away $10,000 each month. So you can possibly make more than $100. Sign up through here for a registration bonus.
4. Acorns – $10 Bonus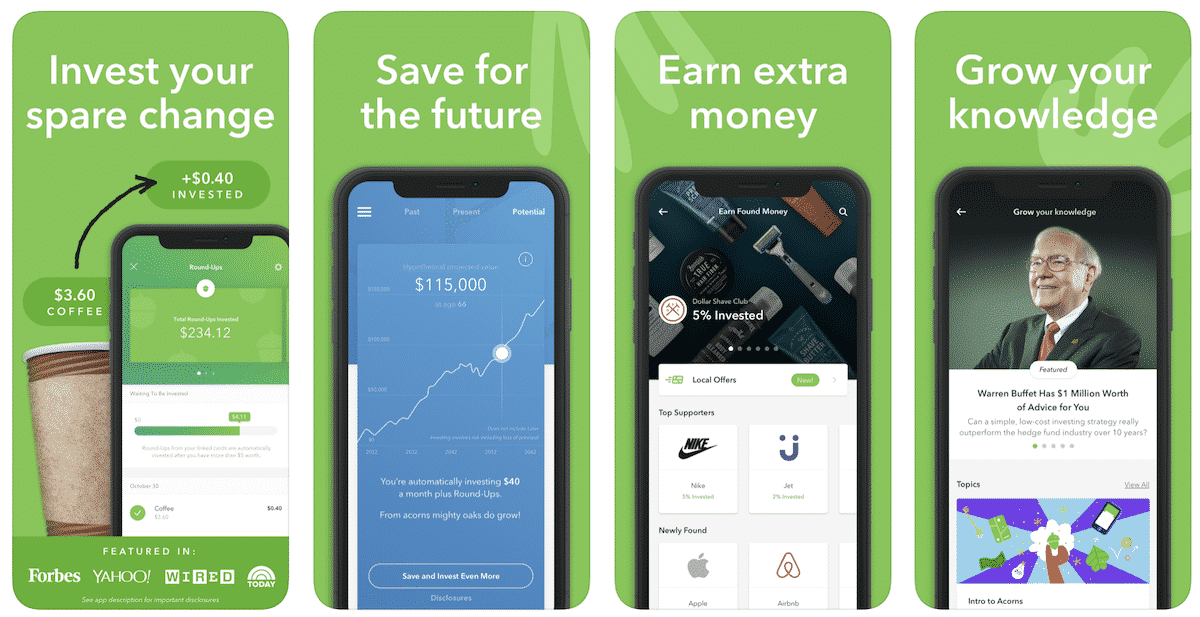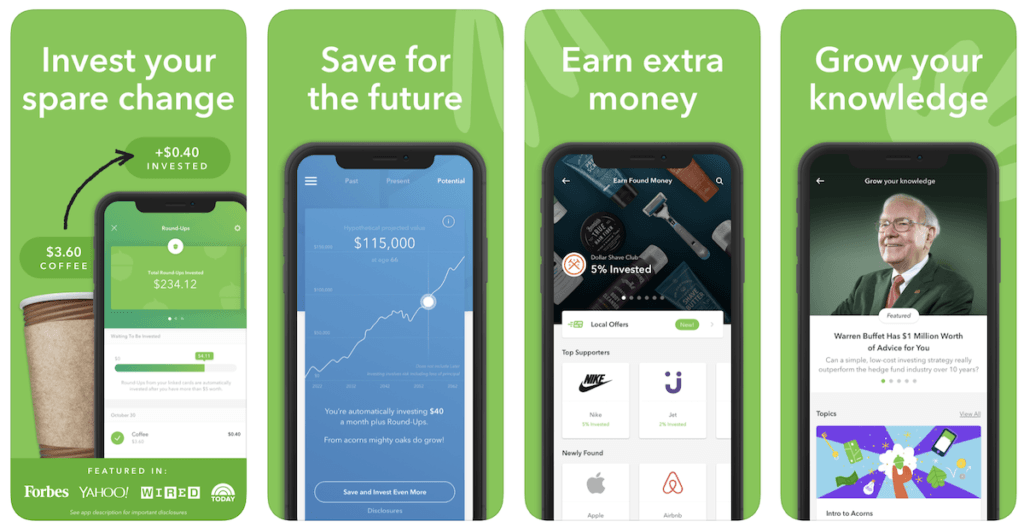 Here's a real easy way to get a $10 bonus just for signing up for an online trading app, Acorns.
CNBC calls Acorns "the new millennial investing strategy."
Once you connect the app to a debit or credit card, it rounds up your purchases to the nearest dollar and funnels your digital change into an investment account.
Once you get the process automated, Acorns investments make your digital change work for you. I downloaded it and within a year I had $1,394.25 in my account.
This is a great way to earn money consistently and you can get legit free cash for signing up.
Check out Acorns for the details.
Remember, you'll get a $10 bonus when you sign up and make your first investment!
The sooner you start investing, the sooner your money can start to grow toward your goals. This is one of the best ways to make $10 fast and that can help you earn real passive income over time.
5. GetUpside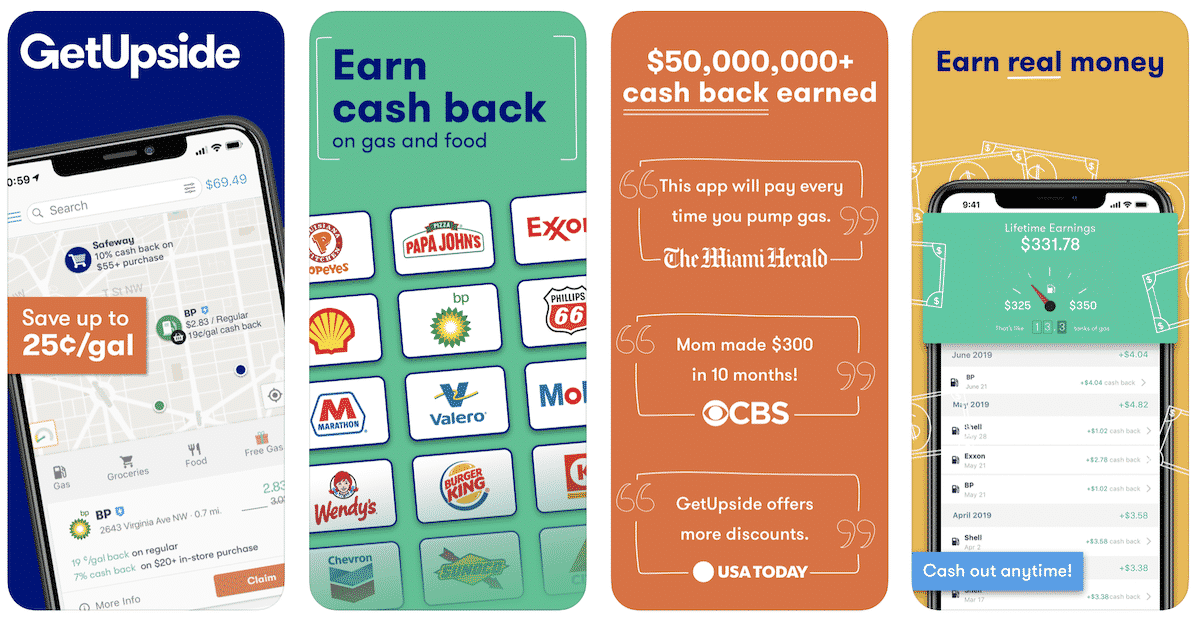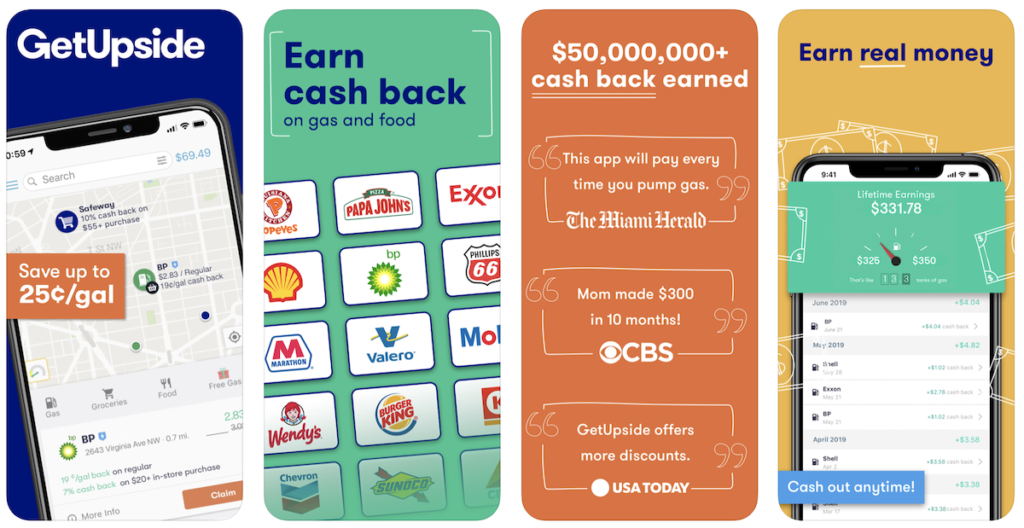 Want to make $10 fast off your gas receipts? GetUpside provides users with a variety of helpful information. First, it gives you 25 cents back on every gas station receipt you submit. It also shows you the best gas station deals and the cheapest gas.
This free cash back app for gas is saving users an average of $124 in a year. There is no minimum for cash outs, but a $1 fee will be made on withdrawals under $15.
How does it work?
To score the best gas prices, grocery prices, and restaurant offers with GetUpside, all you need is your phone and your receipt. There's no limit on how much you can earn, and you can even use it with other coupons, discounts, and loyalty programs!
Claim your offer for the best gas price, restaurant or grocery offer
Snap a photo of your receipt or receipts
Profit! Earn cash back, and cash out whenever you want via PayPal, gift card or check. A true way to make 10 dollars fast, if you ever needed one.
Get cash back on your gas receipts
6. InboxDollars – $5 Bonus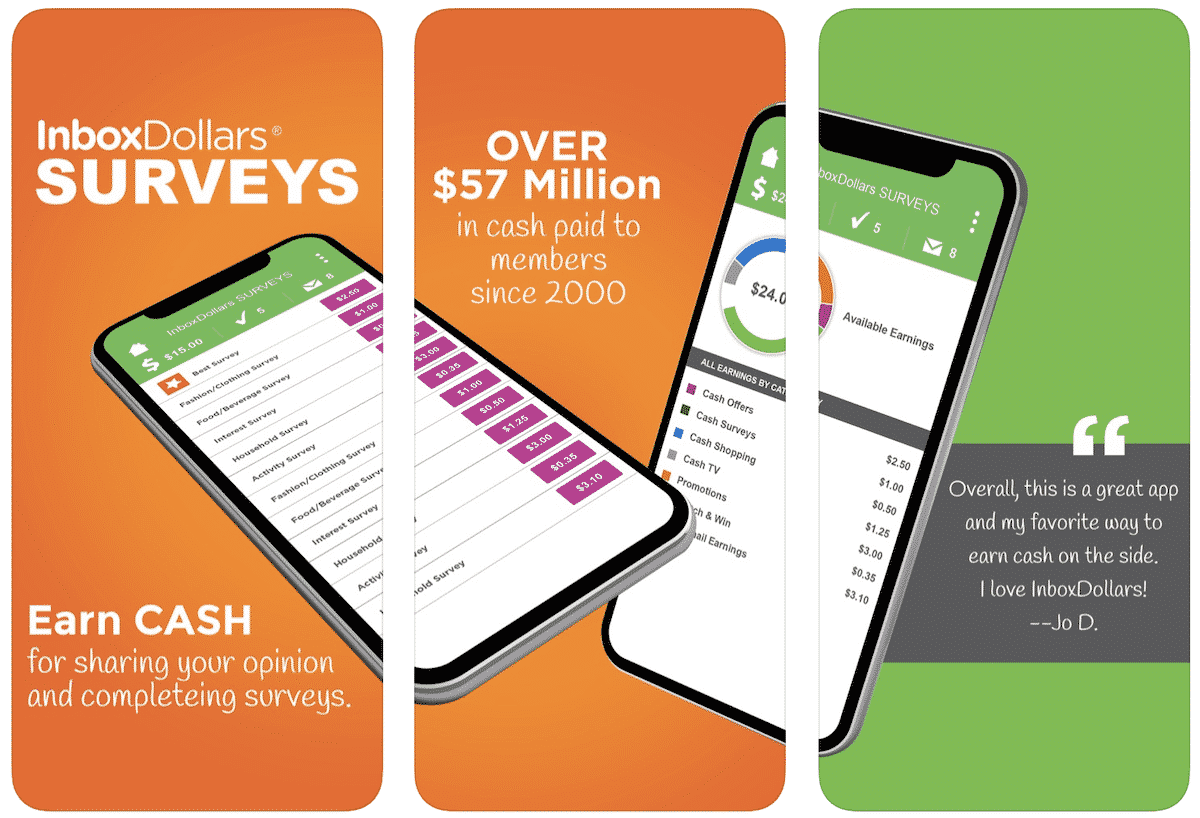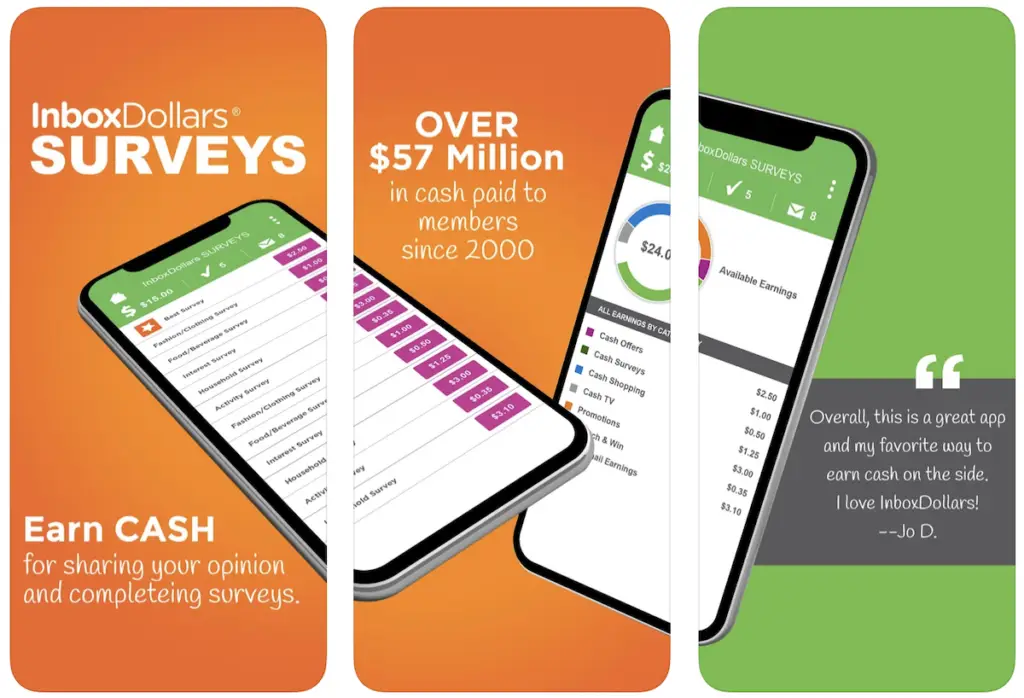 The next thing you can do is sign up for InboxDollars which pays you, in cash, to watch fun videos & take surveys.
If you sign up before the end of this month, they also give you a $5 free bonus just to give it a try.
By spending just 5-10 minutes per day on this (either on your lunch break or during TV commercial breaks) you can earn and earn an extra $50/month.
More people should be doing this!
7. Trim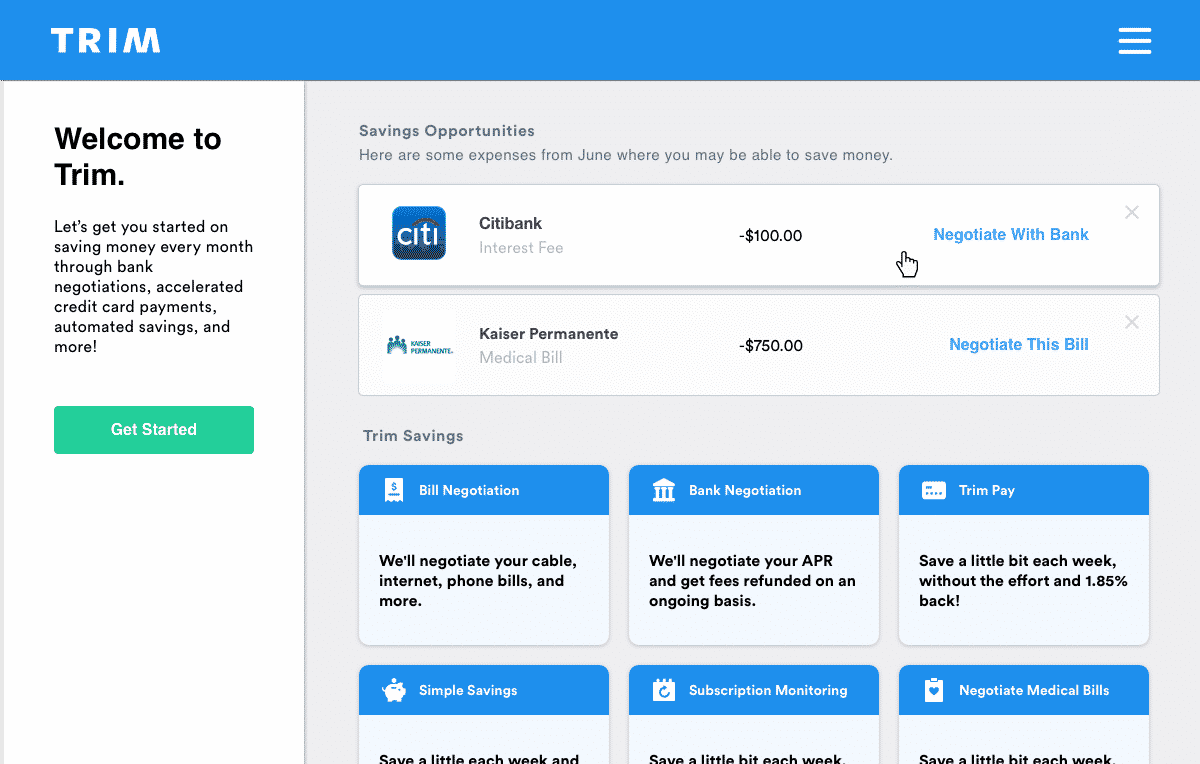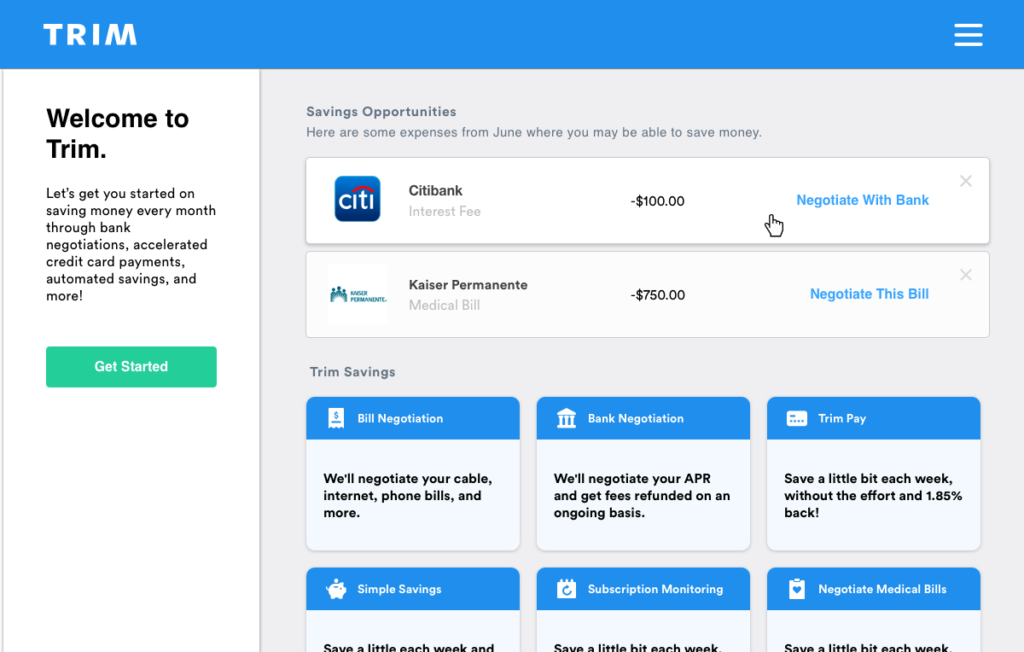 Who doesn't want to save an extra $10 for a few minutes of your time? Nobody could turn that down. That's why it's worth trying out Trim — a free savings bot that promises to save you money.
Trim lets you save money with automation and within a few days, I saved an extra $100. I linked my financial accounts and Trim went to work.
It will find ways to lower your bills and negotiate your cable, internet, and cell phone bill and find subscriptions to cancel. It even helps to analyze your spending habits. It can easily find ways to save you money and remember it's 100% free to activate. You'll likely rack up hundreds in savings this year by using it.
8. Dosh – $1 Bonus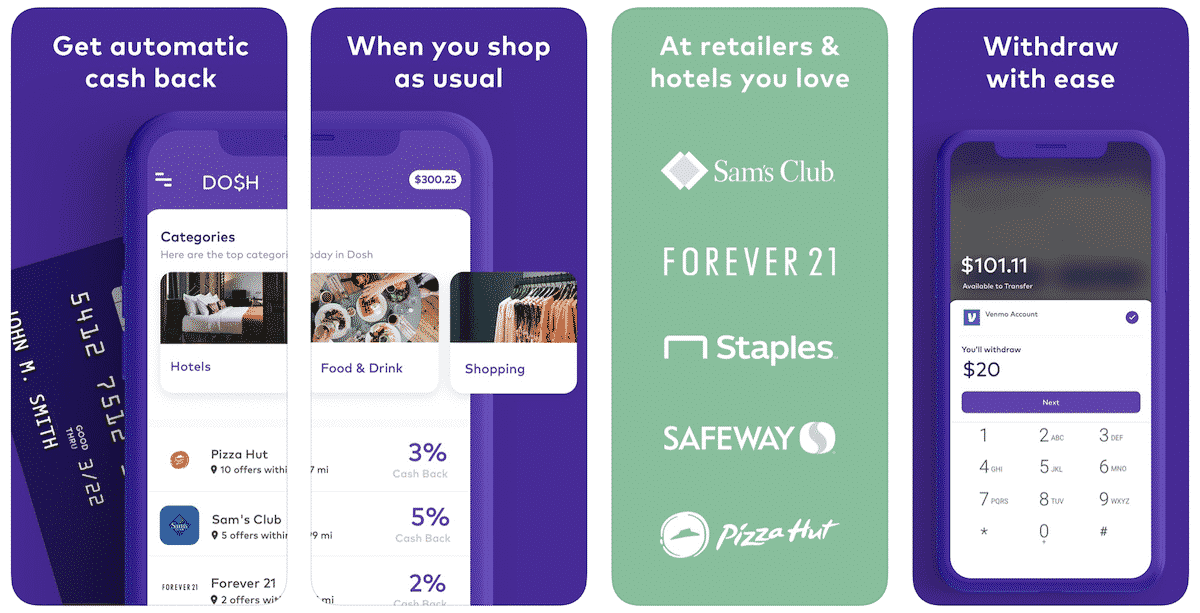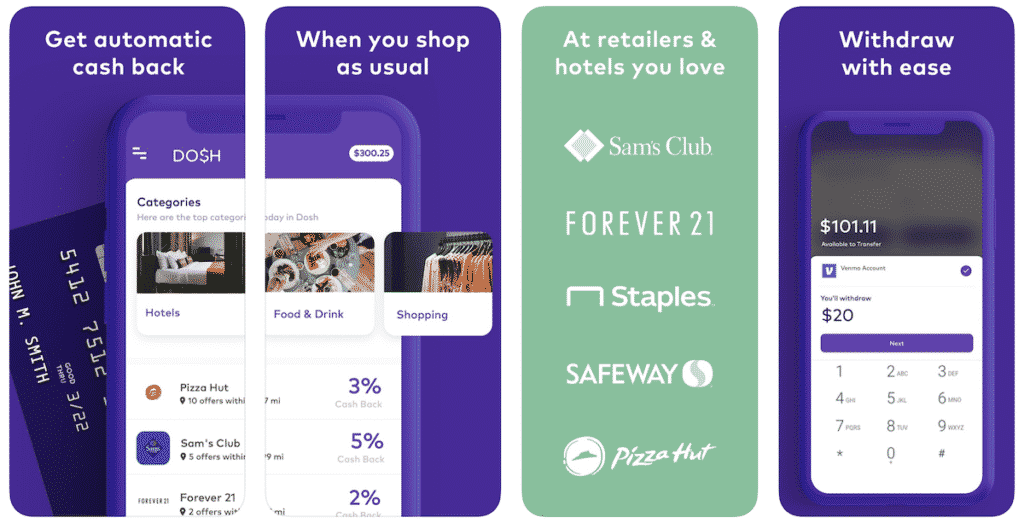 Looking for an easy way to make $10 fast? The Dosh app is the free cash back app that finds you money for shopping, dining out, and booking hotels and travel activities with more than 100,000 merchants and brands nationwide.
This company not only allows you to get cash back on everyday purchases, but no receipt scanning required! You can learn more about this app by checking out these Dosh Reviews.
Click here to get started with Dosh and get a $1 sign up bonus.
9. Ibotta – $10 Bonus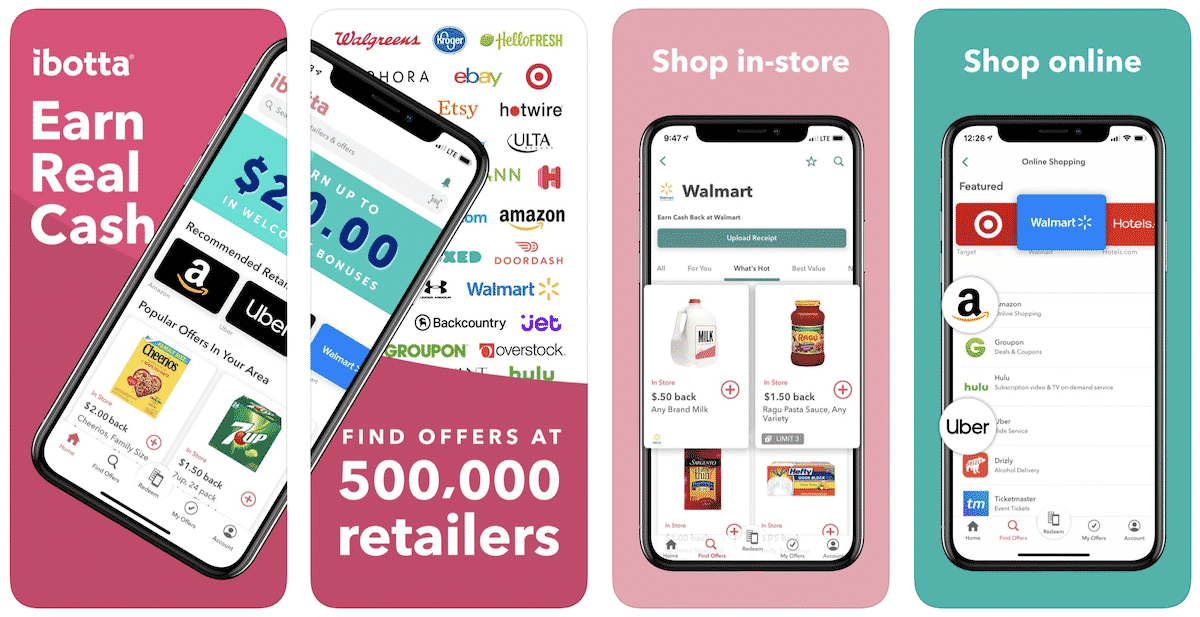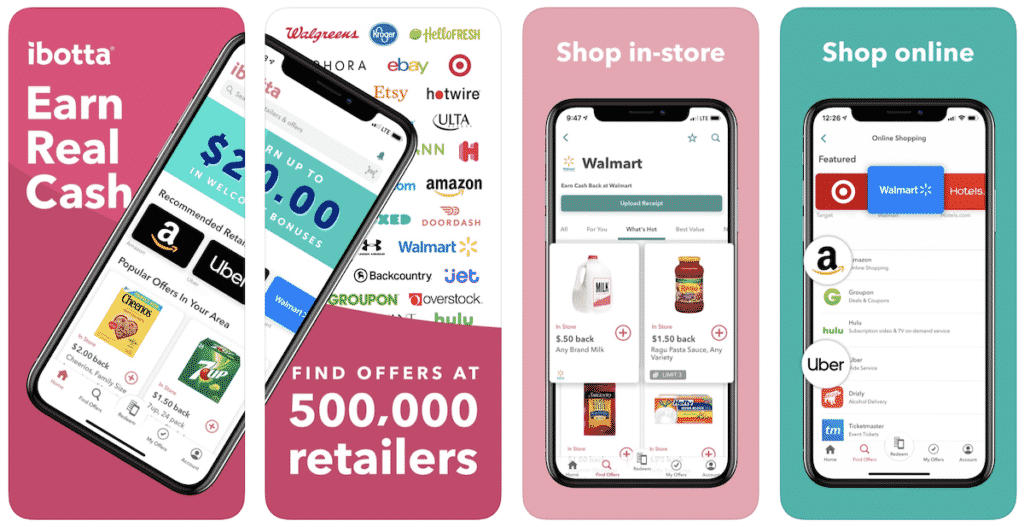 The app you should know about is Ibotta. This cash back app actually gives you cash back on things you buy every day, even booze!
You heard me right, you can make $10 fast just for the booze you buy at grocery stores.
Ibotta is a fun rebate app that lets you get cash back on your purchases from major stores like Walmart, Target and almost every grocery store all over the country.
They are conveniently offering a $10 signup bonus after uploading your first receipt. So act fast.
How it works:
Download the app and start a free account to browse deals in your area.
Got friends? Invite 3 friends and they'll credit you with $100.00. After that, get $10 for every person you refer.
Get paid and cash out cash via PayPal.
However, you do have to be 21 or older to take advantage of the booze deals.
10. Fundrise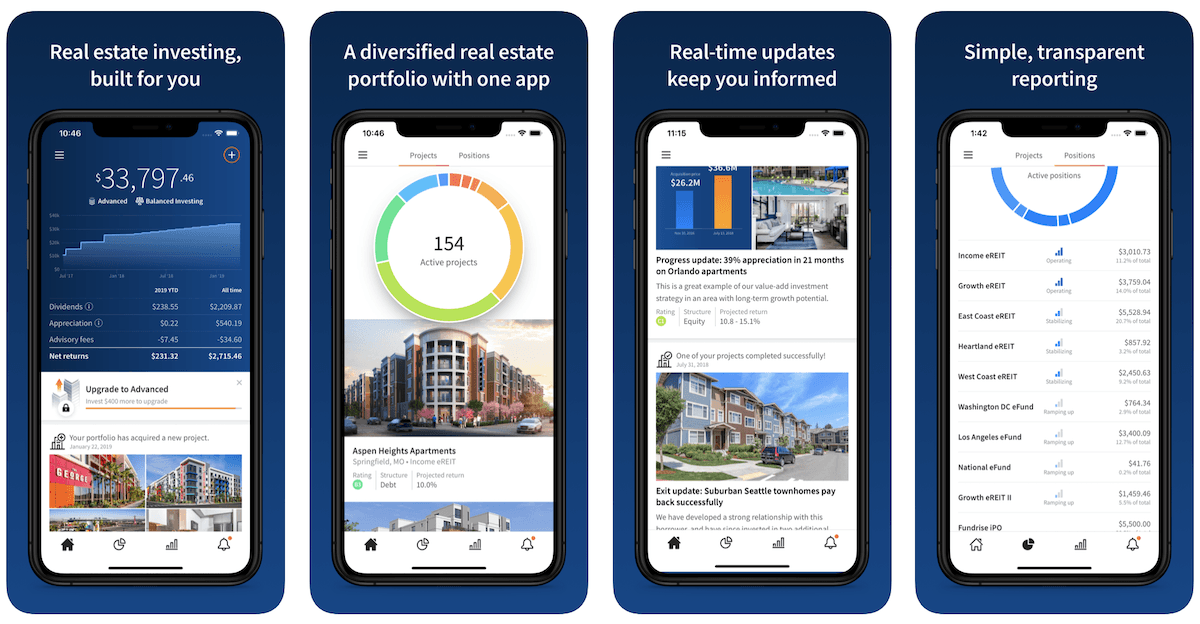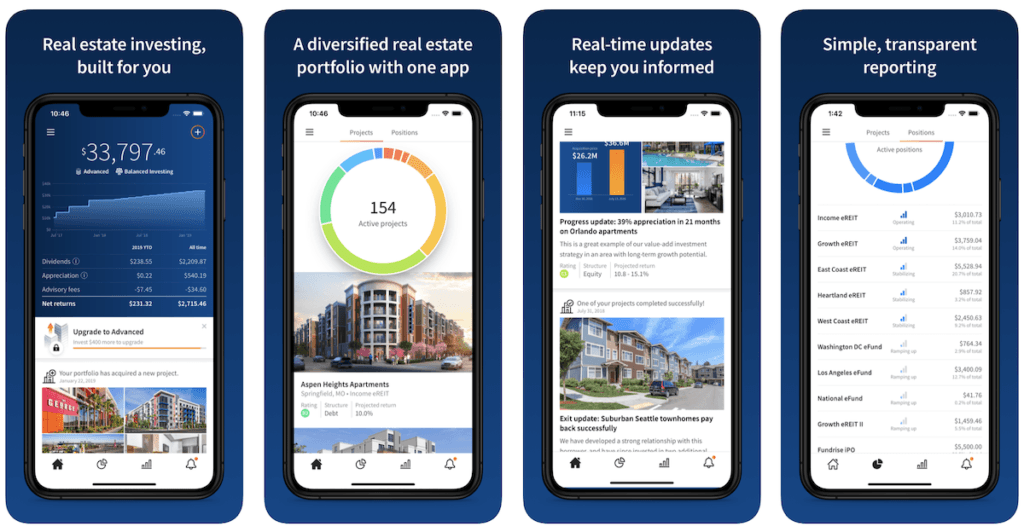 Wouldn't it be great if you could invest in commercial real estate and apartments without dealing with all the hassle of buying, improving, and re-selling real estate?
You don't have to be a millionaire to invest in these types of properties. You can now invest in large-scale real estate for as little as $10 with Fundrise.
Through their real estate investment products, investors earned an average of 8.7 – 12.4 percent on their money last year, and all without painting a wall or dealing with unruly tenants.
There is a reason why they currently have over 500,000+ users, this real estate app really pays you!
If you're interested, I recommend you sign up for more information from Fundrise by clicking here.
11. MyPoints – $10 Bonus
MyPoints has been featured on so many publications like The New York Times, TechCrunch, Yahoo! and more (and for good reason).
You can earn money with MyPoints for shopping online, playing addicting games, taking surveys, and reading emails. This company has been around since 1996 and has already paid out $236 million to its 10 million members.
Plus you can get a $10 Amazon or Visa gift card just for being a new user. Just spend $20 or more using its shopping portal to redeem the bonus.
12. Fetch Rewards – $2 Bonus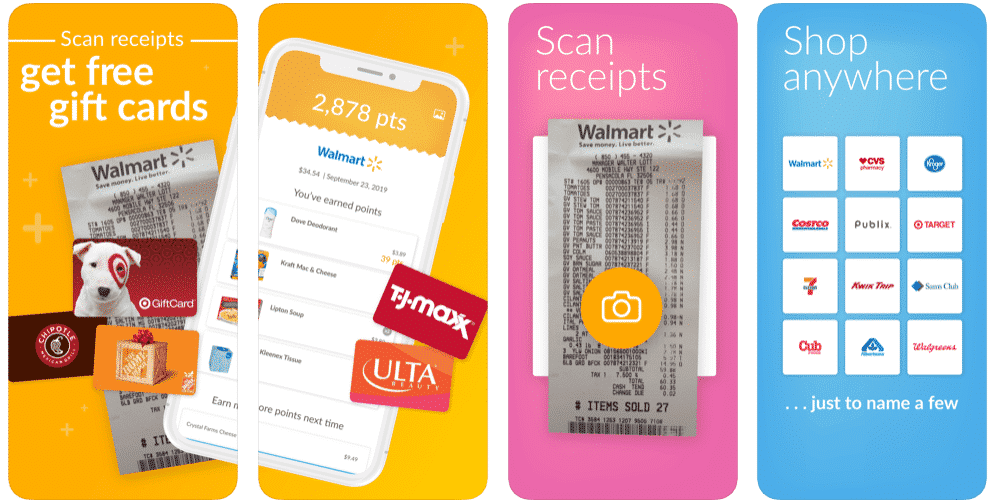 Yup, it's true! There are several companies out there that will give you free money just for signing up.
Fetch Rewards is a mobile rewards app that pays you for shopping (from any store).
This is a great way to make money, the easy way, and can add up to a large wad of cash with time.
15. Rakuten – $10 Bonus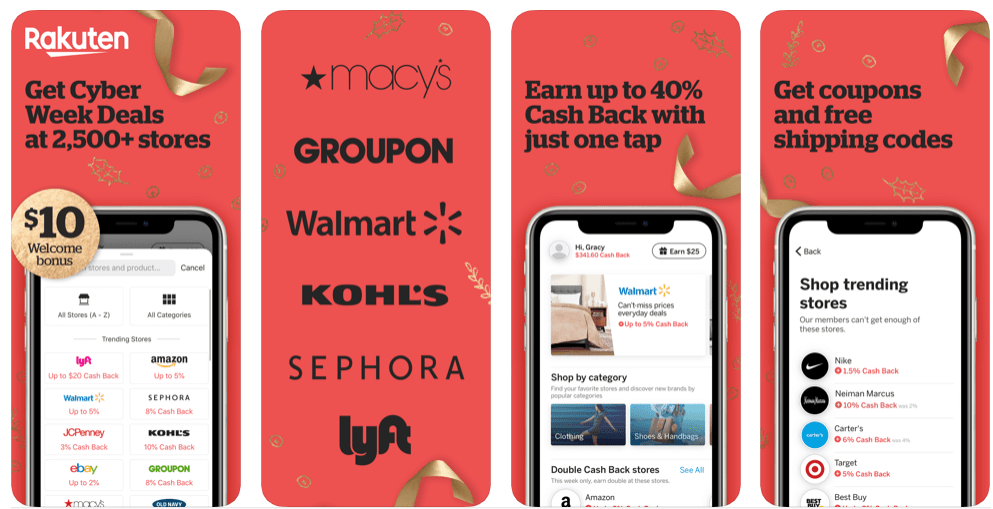 You'd be silly not to get cash-back for items you would have bought anyway. You can do this by shopping online with Rakuten.
Every time I shop online, I start at Rakuten and then I get cash back deposited into my PayPal account.
Rakuten is my favorite way to make money when I shop online and right now they are offering a $10 sign up bonus through this link.
You can save money with over 2,000 stores. When you use Rakuten to shop, you get cash back.
Make $10 Fast with Online Surveys
Another way to earn your $10 is by taking online surveys. Here is the list of the best survey sites to help you earn 10 dollars quickly.
16. Survey Junkie

Survey Junkies interface is super smooth and intuitive (unlike the majority of survey company websites that look like they were built in 1997), and members are paid in cash via Paypal.
Oh, and Survey Junkie also has an 8.9/10 rating on TrustPilot — the highest of any online survey company.
Need more info? Check out our Survey Junkie review.
This is one is the more reputable survey companies out there and I use it often to make $10 fast in my free time.
Get A Free Survey Junkie Account
17. InboxDollars

Earn cash, not points. InboxDollars pays members to read emails, take surveys online, playing games, and search the web!
Overall, Inbox Dollars is super easy to navigate and super simple to use to earn $10 fast.
I've tried other paid survey sites and just end up overwhelmed.
It also does a nice job of breaking down the offers into categories.
And you'll always see the amount of money you've earned at the top of your window, which is exhilarating!
Right now they are offering a $5 cash bonus just for joining.
Get A Free InboxDollars Account
18. Swagbucks

Who doesn't love Swag4bucks?
This app lets you earn 10 dollars fast in so many ways like taking surveys, shopping online or playing games, but many of my readers love racking up SB (Swagbucks) watching videos in their spare time.
You can cash out your SB as gift cards to hundreds of merchants or get your cash by PayPal.
Need more info? Check out our Swagbucks review.
Many claim this to be one of the easiest ways to make $10 fast.
Make $10 Fast with Signup Bonuses
A ton of people are searching online for the fastest ways to make $10 fast online. Well, look no further, because if you wanted more ways to make 10 dollars quickly besides these free money making apps, there are more apps that pay you real money.
If you didn't claim your $10 bonuses already, don't forget to check out the best sign up bonuses below:
Sign up for a few of these so you can earn over $10! If you went through this massive list of how to make 10 dollars fast — you should have come out of ahead!
What are some ways you use to make $10 fast? Let us know!