Are you interested in earning money online? In this article, we are showing you some new strategies to teach you how to make extra money.
Despite the uncertainty that this economy brings, one thing's for sure: if you are staying at home you can still find ways to make money.
Whether you're looking to need to learn some new side hustles so you can earn money from home or just bored, here are 17 ideas to help you make money.
The best part?
A lot of these require no effort at all.
I get it. Life happens.
This is an exhaustive list of things that anyone can do, today, in order to make money fast today.
If you're strapped for time, I'll go ahead and share simple ways to make money online during quarantine.
How to Make Money Online Fast
All of the ideas are below are ways that you can make money from home.  But I wanted to share that during this time, there has big a HUGE boom in the food delivery space.
I mean, these delivery guys are making big bucks. So if you wanted to venture out of your home and get paid to deliver food and interact with people — it's pretty easy to get started.
This is a prime example of working "from" home without necessarily being "at" home. When people picture delivery services in the "gig economy," delivering takeout and groceries for companies like Instacart and DoorDash usually come to mind. But there's a lot more to it. For instance, medical couriers are responsible for picking up and delivering specimens, lab results, patient records, and other healthcare-related items.
According to the Bureau of Labor Statistics, couriers across all industries earn an average of $14.42 per hour or $30,000 per year. Most professional courier services require applicants to possess at least a high school diploma and an appropriate vehicle for getting around town efficiently. This isn't a career you can tackle in your pee-jays, but it provides much of the convenience of a work from home job.
Sign up for Instacart here and sign up for DoorDash here
Here are some other ideas for you to consider.
1.

Cancel subscriptions you forgot you had
Work sent you home? A lot of people are losing money due to Coronavirus, so here is a tip to help you with your expenses.
Who doesn't want to save an extra $100 for a few minutes of your time? Nobody could turn that down. That's why it's worth trying out Trim — a free savings bot that promises to save you money.
Trim lets you save money with automation and within a few days, I saved an extra $100. I linked my financial accounts and Trim went to work.
It will find ways to lower your bills and negotiate your cable, internet, and cell phone bill and find subscriptions to cancel. It even helps to analyze your spending habits. It can easily find ways to save you money and remember it's 100% free to activate. You'll likely rack up hundreds in savings this year by using it (even during the pandemic).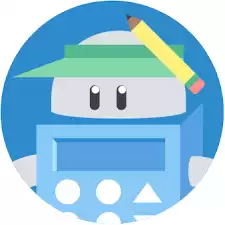 Trim
Use Trim's AI to identify and manage your recurring subscriptions, find savings with your daily expenses and even renegotiate your bills to save you money with month.
Read Review
2. Download market research apps
The implementation of quarantine and social distancing doesn't mean that you can't still find new ways to make money.
For example, by using the internet as you do every day, Nielsen invites you to make a difference – and you can make money too.  I downloaded this app and make around $50 a year just having it installed on my phone. You don't have to do anything other than initially registering your computer or phone.
This company will legitimately pay you to keep their app on your favorite internet browsing device as they track your usage. If you're interested you can sign up through here for a registration bonus.
Get $60 for installing app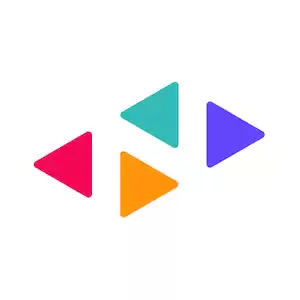 Nielsen Mobile Panel
This company will pay you $60 a year to keep their app on your favorite internet browsing device and they also give away $10,000 each month. You don't have to do anything other than initially registering your computer or phone.
Start Earning
Nielsen Review
3. Get paid to watch videos

If you are worried about losing hours, suffering pay cuts, and even unemployment then the next thing you can do is sign up for InboxDollars which pays you, in cash, to watch fun videos & take surveys.
If you sign up before the end of this month, they also give you a $5 free bonus just to give it a try.
By spending just 5-10 minutes per day on this (either on your lunch break or during TV commercial breaks) you can earn and earn an extra $50/month.
More people should be using this side hustle idea during the pandemic to earn money while home.
$5 sign up bonus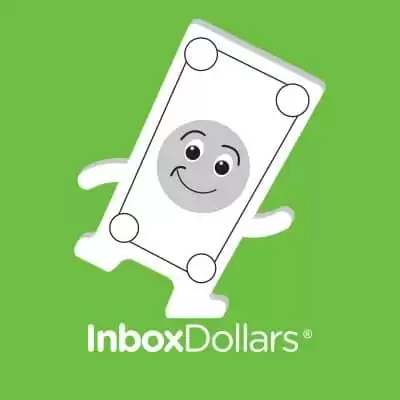 4

. Invest in real estate with little money

Groundfloor provides easy, profitable real estate debt investments to the general public.
The service offers short-term debt instruments and fixer-uppers, for those looking to refurbish a property and sell it at a higher value within 3-18 months.
If you're searching for fixer-uppers but lack the personal expertise to handpick the right property and don't know how to choose contractors based on value, Groundfloor may be a good option for you.
This company strives to give everyone the opportunity to invest in assets typically only available to wealthy individuals. On average, investors have gained 10% annually. Plus, you can start investing with as little as $10.
If you're interested, I recommend you sign up for more information from Groundfloor by clicking here.
5. Make money by walking into stores

In my state, groceries where never shut down so you can still make money with apps like Shopkick. It is my favorite app that rewards you with free gift cards just for walking into nearby grocery stores. Join the millions of Shopkickers who have earned over $63.8 million in free gift cards.
You can get points for just walking in the door of some stores (including Walmart, Target, TJMaxx and more once they open up) and for completing various offers or buying popular products.
You can also earn rewards for referring friends or family. It's a great way to earn money on the side. Click here to download Shopkick and get a free 250 'kicks' just for being a new member.
You can learn more about making money with this app in our Shopkick review or just click here to download for free.
6. Get paid to play games
If you're stuck at home in your apartment with stores closed down across the country and your job is making your work from home, then why not consider getting paid to play games?
We all heard the old saying "time is money" right?
Instead of playing games on your phone like everyone else and feeling bad for wasting your time — now you can get paid for it.
Getting paid for playing games sounds like a dream. But if you download a free new app, and then download games from it and play, you earn money.
As you level up you can earn more money for cash rewards or gift cards. This is a great opportunity for those looking to get paid for something they enjoy, like winning free gift cards and cash for playing games. I use it and it is legit and has over 35,404 positive reviews in the Google Play store.
If you're interested, I recommend you download the app from the Google Play store for free by clicking here.
100% free, no deposits required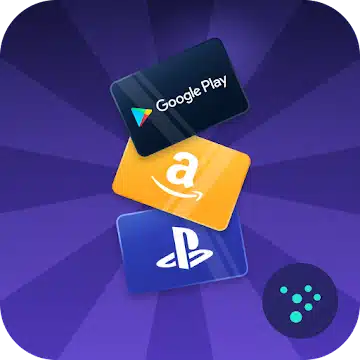 Mistplay (Android Only)
Earning money by playing games on your phone sounds like a dream. But Mistplay really pays you for playing new games with free gift cards. It is 100% free to play and you never have to deposit any money.
Start Playing
Mistplay Review
7. Teach English online from home
Still wondering, how to earn money online? Well, this option is not one that earns you money instantly, but it's very lucrative. If you're still interested, have you considered teaching English online (pick your own hours too)?
All that is required is that you are fluent in English, have a bachelor's degree, and have some tutoring experience. This a great way to earn money from home and already 30,000+ use VIPKID to teach English from home.
You'll make $12-$22 an hour, and Forbes ranked this company #1 on it's 2017 "Top 100 Places Work From Home Companies" Since this is a legitimate way to make extra money, the application process pretty detailed. With an opportunity to make $2000 a month, just from one hour out of your day, this potion may be worth looking into. You can learn more about teaching English online on VIPKID's website.
8. Sign up for quick cash bonuses
Cash in on the following signup bonuses available through us and you will be on your way to making an extra $100 during the pandemic:
Signup bonuses offer a great way to kick start your earnings with quick cash rewards.
9. Earn money for shopping
Yup, it's true! There are several companies out there that will give you free money just for shopping for groceries (which you have to do during this time). Fetch Rewards is a mobile rewards app that pays you for shopping (from any store).
This is a great way to make money, the easy way, and can add up to a large wad of cash with time. It's better than other rebate apps because you don't have to take any surveys or watch videos to earn points. Just scan your receipt and you're all good.
10. Take online surveys

Taking online surveys with Survey Junkie to make extra money is a no-brainer!
You definitely won't get rich or make hundreds of dollars per day with surveys alone, but you won't waste much time, and you can make some money the easy way. It is my #1 favorite (and highest paying) survey site:
Survey Junkie: This is a free survey app for your phone that pays you to take online surveys, participate in focus groups, and try new products.
And, I really mean free all around – free to join and they don't charge anything to be a member (they will actually pay you in cash via PayPal).
Join for free through this link and get your free registration bonus.
| Pros | Cons |
| --- | --- |
| There's absolutely no cost to join. Tip: Never register for a survey site that asks you for cash | Sometimes you'll be a few questions in only to find out that you aren't eligible for a survey, but you still get points |
| Points can be exchanged for both cash to PayPal and for gift cards | Minimum balance of $10 USD needed for Payout |
| Your information will go toward helping companies improve their products and services | Only users from the United States, Canada, and Australia can participate with future plans to expand |
| Answers that you provide are kept completely anonymous | |
| The potential for high earnings (depends on your demographics) | |
| Registration bonus if you go through this link. | |
| If you're not eligible for a survey, you're still given points | |
Bottom line: Survey Junkie pays up to $50 per survey, and many of them take less than 5 minutes to complete. It is one of the highest paying survey sites that actually works. Click here to start making extra cash with Survey Junkie.
$1.6M+ monthly payout to its members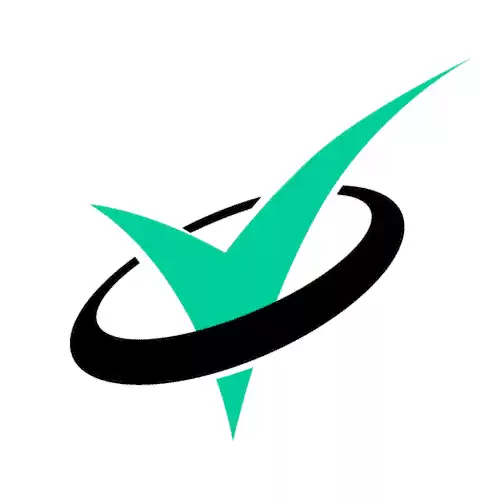 Survey Junkie
Over $55,000 Paid to Survey Junkie members daily
Survey Junkie is one of the highest-paying survey sites available. Complete three or more surveys a day, and you can earn as much as $100 monthly. With $76 Million paid out to date, Survey Junkie is one of the best survey sites available.
Start Earning
Survey Junkie Review
11. Deliver groceries around your city
If you're free nights and weekends, you can earn extra cash delivering groceries to your fellow citizens around the city. You can earn money by delivering groceries with Instacart – if you have a car, it's a perfect way to make a good amount of extra cash whenever it's convenient for you.
A lot of people do this full time, so you can imagine that's it definitely possible to do this on the side and make extra money and be your own boss during the pandemic.
Learn more about becoming an Instacart Shopper here.
12. Earn passive income
 Yes, I wouldn't think of a savings account as a good source of making money but your cash should be getting something in return instead of just sitting in a checking account. Online banks can offer over 20X more in interest — and consumers are missing out. The best high yield savings accounts offer a higher interest rate and there is absolutely no risk to your money (you'll actually earn 1% or more on your cash).
Pros:

Minimum to Earn APY: $1,000

Pros:

Minimum to Earn APY: $5,000

Pros:

Minimum to Earn APY: $100

Pros:

Minimum to Earn APY: $100
If you like earning passive income, check out these other residual income business ideas to earn money from.
13. Take advantage of cash back bonuses
You'd be silly not to get cash-back for items you would have bought anyway. You can do this by shopping online with Rakuten. Every time I shop online, I start at Rakuten and then I get cash back deposited into my PayPal account.
Rakuten is my favorite way to make money when I shop online and right now they are offering a $10 sign up bonus through this link. You can save money with over 2,000 stores. When you use Rakuten to shop, you get cash back.
14. Earn money while you watch tv
Swagbucks is another great way to earn some easy cash for just pushing a few buttons in your free time. I personally use it and usually make up to $35 per survey while watching TV, and it does add up.
Getting started is easy:
Click here to sign up. Remember, it's 100% free.
Confirm your email to get the $5 sign up bonus.
Take paid surveys anytime and anywhere via PC, Laptop, Tablet, Cell Phone or Mobile App earning up to $35 per survey.
Get paid cash via PayPal
Here's the good and bad about Swagbucks:
| Pros | Cons |
| --- | --- |
| An incredibly wide range of activities to partake in | Sometimes there's no sign-up bonus |
| Most of the tasks are incredibly simple to complete | May take up to a few days to receive your reward |
| 100% free – never join a rewards site that asks for your payment information | |
| Registration bonus if you go through this link. | |
Earn around $50 to $1,000 per year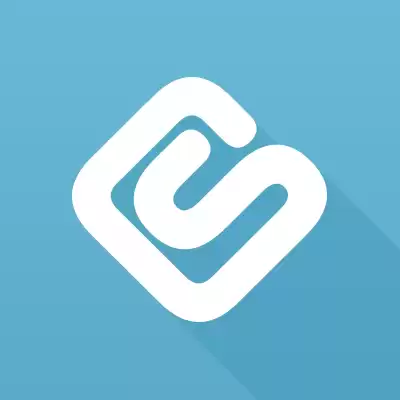 Swagbucks
Swagbucks offers a variety of ways to earn money online. You can take surveys, play games, surf the web, watch videos and more to earn points towards gift cards or cash.
Start Earning
Swagbucks Review
15. Get $1 bonus for linking a credit card
Looking for easy money? The Dosh app is the free cash back app that finds you money for shopping, dining out, and booking hotels and travel activities with more than 100,000 merchants and brands nationwide.
This company not only allows you to get cash back on everyday purchases, but no receipt scanning required!
16. Get paid to start investing
Yup, it's true!  There are several companies out there that will give you free money to invest in stocks.
The best one right now is Acorns, which is the new millennial investing strategy. Once you connect the app to a debit or credit card, it rounds up your purchases to the nearest dollar and funnels your digital change into an investment account.
Once you get the process automated, Acorns investments make your digital change work for you. Interested in investing your own spare change? Check out Acorns for the details.
Remember, you'll get a $5 bonus when you sign up and make your first investment!
The sooner you start investing, the sooner your money can start to grow toward your goals.
17. Get paid this week to make deliveries
DoorDash lets you be your own boss and make deliveries on your own time.
You choose the hours you work and get paid cash per order (once you have access to fast pay). Rates will vary by location.
Once you sign up to become a dasher, you can earn an average of $15-25 an hour.
This is such an easy way to make money by delivering on your free time while making extra cash and funding your personal goals.
There you have it. If you've finished the list, you've just made at least a few hundred in EARNED money and learned how to earn money online during the pandemic.
Here are some more ways you can make money with money apps or feel free to take the weekend off!
For you: What are some ways that you make money from home during COVID-19?
Earn up to $100 today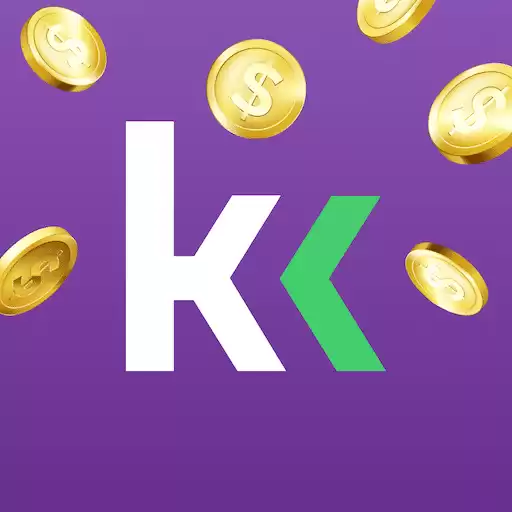 KashKick
Trusted by 2M+ users like you
This site pays you cash to play mobile games, save money, take surveys, and see offers — make $100 today. Over 2 million users agree that KashKick is a fresh and lucrative way to earn money and get paid directly to your PayPal!
SIGN UP & START EARNING NOW