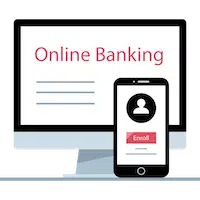 Neobanks are relatively new and have emerged as a response to the growing demand for more convenient and accessible banking services.
The word "neo" has been used in several circumstances, from anthropology to popular culture and the entertainment industry.
When you apply the concept of "neo" as something new to the historic financial sphere, new opportunities abound. The rise of technology has coined the term "Neobanks," which refers to a new type of bank that's the subject of this article.
In fact, we'll discuss just what Neobanks are as well as why they could be important to you and a list of top Neobanks and what they offer (click here to jump ahead).
Competition among banks has created a need to bring banking into the future, where technology plays a greater part in the user experience.
Rather than visiting a local branch of your chosen bank to interact with your money, you can do it all from your smartphone instead.
For the average consumer, Neobanks offer a lot of opportunities in many ways. We're here to introduce you to some of the best Neobanks you can bank with to benefit from the experience.
Not all banks are made the same, but Neobanks may offer you something a traditional bank cannot. It all depends on what you're looking for.
Are you ready to learn more about the best Neobanks of 2023? Let's get started!
What is a NeoBank
As the name suggests, Neobanks are a new type of bank that offer the public digital banking solutions. Unlike traditional banks that are characterized by physical branches and online/mobile applications to support daily business, Neobanks are online-only.
These banks are often called challenger banks since they "challenge" the idea that banking requires a physical presence to function.
With little overhead in terms of paying for a brick-and-mortar, Neobanks emphasize a streamlined virtual experience that prioritizes user interaction.
This type of banking is popular with millennials, who are used to working with technology to go about their lives. NeoBank apps, therefore, feature a slew of services that members can access efficiently through an account that exists only online.
Neobanks still exist within a regulated market. In fact, many of them are FDIC-insured. While there are certainly U.S.-based Neobanks you can choose to bank with, you might be surprised to find that many European banks are embracing this digital model as well.
After proving themselves across the pond, these Neobanks often come to American soil as a way to extend business.
16 Best Neobanks of 2023
Many of the Neobanks listed below are poised to challenge some of the largest banks in the U.S. in offering some of the best bank account bonuses, savings accounts, and business bank accounts out there.
The best part is that you, the consumer, benefit from this competition.
(To our readers: The list is in alphabetical order)
If you're looking for a Neobank that offers both micro-investing and some of the best robo-advisors, look no further than Acorns.
This bank offers both checking accounts and investment options as well to help consumers bank in one place for convenience. Plus, you'll get early direct deposit to gain access to your hard-earned funds sooner.
Acorns boasts over eight million users. Many users enjoy the checking account that comes with a debit card that they can use to earn cash back, mobile check deposit, and nothing in the way of overdraft fees.
Monthly account fees range from $3-$5 but you can also invest your spare change if you'd like. Acorns is also connected to a network of over 55,000 ATMs and offers varying levels of investment services.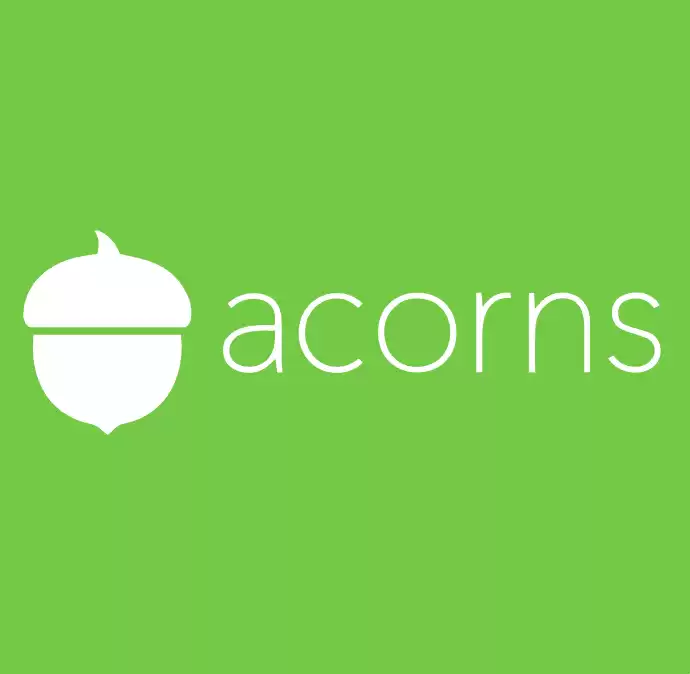 Acorns Checking
Acorns Checking provides a checking account with no minimum balance or overdraft fees and access to 55,000+ fee-free ATMs. Get hip to online banking that automatically saves & invests for you. Plus, no hidden fees — ever.
Open Account
Open an Aspiration Spend & Save Account to earn up to 3% APY on your savings or 5% APY with an Aspiration Plus account.
Aspiration also offers cash and investment accounts in addition to a Zero credit card that plants a tree every time you make a purchase.
Monthly fees range from nothing out of pocket to $8 at the most, which makes it an affordable option if you are eco-conscious. An Aspiration account also allows you to earn up to 10% cash back when you make Conscience Coalition purchases.
Plus, you can see the environmental impact your shopping has based on what businesses you're shopping at. Aspiration is home to over 500,000 account holders, establishing it as a trustworthy NeoBank worth looking into.
There are no monthly fees when you sign up with Bella, a Neobank known for its Unconventional Saving Rules system. Within this system, you can set up automatic savings to transfer over when a specific event happens, such as the weather hitting above 70 degrees Fahrenheit. Plus, there's no minimum balance required and you earn 0.04% APY.
Bella partners with nbkc bank to offer FDIC insurance up to $5 million. This alone can help ease the worries of customers not sure about Neobanks in general. In addition to savings accounts, Bella also offers checking accounts that allow for customization. Plus, the debit card you receive with your new checking account is made from recycled ocean plastic.
When you use your new Bella debit card, you can also earn a random reward of up to 200% cash back. You can automatically deposit this into your checking account, surprise other Bella members by allocating it to a Karma account, or donate it to charity.
Neobanks aren't just for personal use; instead, you can use Bluevine for all your business checking and business loan needs. There are no monthly account fees but you'll earn 2% APY for all balances under $100,000 within your new business checking account.
With just over 20,000 account holders, Bluevine is a younger company. However, it's a great tool you can use to build up your small business, especially given the Business Checking account offers unlimited transactions.
If you're not sure how to improve your credit score and are looking for an app that can help you, check out Chime.
This app works with other cash advance apps as well to make the most of your money. Plus, with Chime SpotMe, you can overdraft your account up to $200 without paying an overdraft fee. SpotMe also allows you to get paid up to two days early without dinging your credit.
Chime offers three different accounts: a Spending Account, a Savings Account, and a Credit Builder account. You can earn up to 2% APY on a Chime Savings Account balance without paying a monthly fee. Withdrawals from the 38,000 ATMs are free and you'll join 12 million account holders who use Chime every day.
If you're looking to avoid bank fees, check out Current. This Neobank offers a checking account without a monthly fee or minimum balance requirement.
Plus, you can earn cash back on every debit card purchase you make. Most retailers range anywhere from two to five times your points, but some stores earn you up to 15 times points on your purchases.
Current is an NYC-based Neobank with over four million account holders. You can choose from two checking accounts based on what you need: a high interest account and an account geared towards teens and their parents.
The Teen Account allows parents to set guidelines and transfer money into the account for free, with the option to block select merchants, send allowances, and set spending limits. Teens will receive their own Current card, in addition to money management tools to get them started on the right path.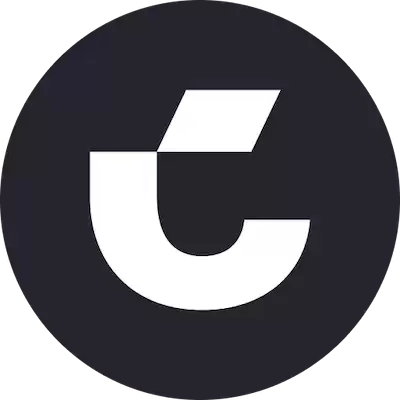 Current
Current is a mobile banking app with a Visa debit card that lets you build your credit, gets you paid up to two days faster with direct deposit and gives you free overdraft up to $200 with no hidden fees. Earn up to 15x points on purchases that are redeemable for cash back, 55,000 fee-free in-network ATMs, and instant gas hold refunds.
Open Account
Related: 10 Best Debit Cards for Kids
GO2bank, a neobank by Green Dot, offers a mobile banking app and debit card that offers a range of features for managing money and building credit. One of its main advantages is the lack of monthly fees with eligible direct deposit, and the low $5 monthly fee without it.
The banking app also includes overdraft protection, which can provide up to $200 of coverage, and the option to get paid up to 2 days early with direct deposit. GO2bank offers a free nationwide ATM network and a savings rate that exceeds the national average.
These features make it a valuable and convenient option for individuals looking to manage their finances.
GO2bank
GO2bank, a neobank by Green Dot, offers a checking account with savings subaccounts called vaults. Its biggest perks include a high savings rate on up to $5,000 and the ability to deposit cash at select retailers.
Open Account
GO2bank Review
Open a checking and/or savings account with LendingClub to earn 0.15% APY on checking and 3.6% on high-yield savings accounts. You'll only ever pay $10 maximum per month for an account, which joins three million other accounts to make up the LendingClub customer base.
This member-FDIC Massachusetts-based bank started as a peer-to-peer lender but became a NeoBank in 2020. Both business and personal finance customers will find LendingClub useful for the services it offers, from cash back to unlimited ATM withdrawals. If you'd like to learn more about LendingClub, give our full review a peek.
Lili is known as one of the best banks for freelancers, especially given it caps its monthly fees at $5. You can earn up to 1% APY on savings with Lili, which combines your business and personal accounts into one. All you have to do to keep everything categorized is swipe the expense to the correct account.
When it comes to savings, Lili allows you to put a sum into a tax bucket automatically. It will also generate expense reports for you to make tax filing easier. There are two tiers to the Lili accounts: Standard, which is free, and Pro, which is $4.99 per month.
The Pro version allows you to earn cash back and the full 1% while you also get access to an invoicing feature that allows you to accept payments under $1,000.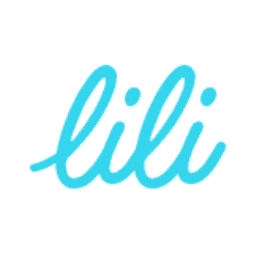 Lili Bank Account
Stay in control. Save on taxes. No account fees and no minimum balance. By combining banking with accounting software and technology to optimize tax liability, Lili is designed to save time, money and energy for anyone who runs a business on their own.
Open Account
This UK-based Neobank is in the works of launching their company in the American theater. Both checking and savings accounts are available, along with FDIC insurance up to $250,000. M
onzo allows you to withdraw from over 38,000 ATMs for free without a single monthly fee. You can also set up budgets and alerts to keep you on track. Plus, there are no minimum balances to worry about.
A single source of business checking, NorthOne is a medium-sized NeoBank that serves over 190,000 account holders. Based out of New York, NorthOne works with freelancers, startups, and small business owners for a flat $10 monthly fee.
With a single plan, it's easy to navigate transparent pricing without having to worry about paying more for premium services.
NorthOne features a user-friendly mobile app that lets you save for taxes by using sub-accounts known as Envelopes. Stash money in these Envelopes similar to the method sharing the same name to achieve your budgeting goals.
NorthOne has quickly gained a reputation as one of the best national banks, albeit without a free business checking account. All the same, $10 per month is affordable.
Get $20 welcome bonus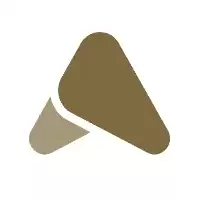 NorthOne Business Banking
NorthOne offers a variety of online and digital tools to manage your business banking. Open an account in as little as 3 minutes. Join now with no commitments, no minimum balance, and cancel anytime.
Open Account
Our Review
Choose between free thinkers and pioneers accounts from Oxygen, a NeoBank that offers both checking and savings accounts to over 125,000 users. These accounts allow you to earn up to 1% APY without a monthly fee, in addition to a lack of fees for overdrafts or ACH transfers. Annual fees can range as high as $200 for some accounts, but you'll have to inquire for specifics.
In addition to offering these accounts, Oxygen also allows you to flag expenses. You can also deposit cash at any GreenDot location. Plus, there's a chance to earn cash back and get paid up to two days early.
Open a Qube Money checking account to use the digital envelope system in the form of Qubes. This cashless NeoBank was launched in early 2021 and includes a mobile bank account and budgeting app.
If you'd like to learn more about Qube Money, continue your reading to see what this NeoBank has to offer.
Promo: 'MEIGGS' at checkout for 8 weeks of premium free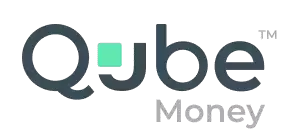 Qube Money
Qube Money offers affordable rates (including a free basic plan for individual users) and a host of useful features, which makes downloading this app a no-brainer. Budgeting doesn't have to be complicated or unpleasant with this new budgeting app.
Open Account
Qube Money Review
Checking, savings, and cryptocurrency accounts are all available through Revolut. This NeoBank offers 1.2% APY interest on their savings accounts. Though Revolut is a UK-based company, it is slowly expanding to include over 150 countries. This is probably why there are no fees for exchanging currencies.
Over 15 million people use Revolut when they travel abroad. Monthly fees cap out at $17 depending on circumstances. Customers can also use Revolut's Vaults to save money and earn cash back. Plus, you can also buy and sell cryptocurrency and stocks. The Junior Revolut account is best for kids ages seven to 17.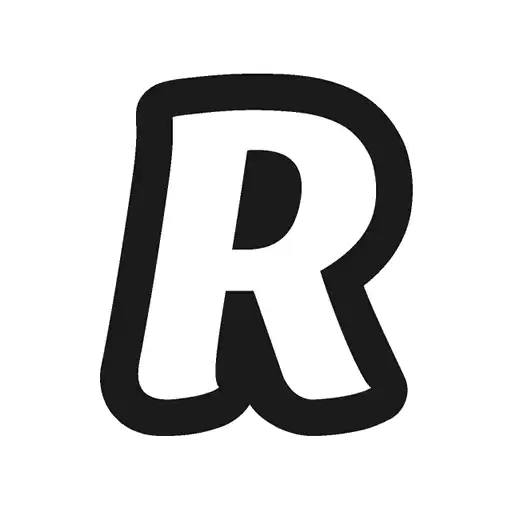 Revolut
Revolut offers a prepaid card for spending, along with "savings vaults" that can earn interest as well as bonus money. Plus you can send and request money with a tap, split bills easily with anyone in 200+ countries. From easy money management, to travel perks and investments. Open your account in a flash.
Open Account
There are many things a Unifimoney account can offer you, from 0.2% APY on savings as well as checking and investment accounts, credit cards, and the chance to buy and sell cryptocurrency. Plus, your monthly fees cap out at $10 and you can benefit from the many money management tools Unifimoney offers new customers.
Customers can also access car insurance, student loan refinancing, home loans and insurance, and the chance to buy and sell precious metals with Unifimoney. If you'd like to learn more about Unifimoney, check out our in-depth review.
Varo started out as a partner company to The Bancorp Bank, but as of 2020, it gained its independence. Varo account holders number in the millions and can earn up to 5% APY on savings balances without paying a monthly fee. To earn this higher interest rate instead of the lower 3% APY, you'll need to keep a balance above $5,000 through direct deposits of $1,000 or more and maintain a positive balance until the end of the month.
Varo also offers the Believe credit card, which is best for those who need to build credit. This card doesn't have a monthly fee or interest payments. Once you open a Varo account and fund it with $500 in direct deposits within 90 days, you're eligible for this credit-building card. There's no security deposit required; instead, funds for the purchases you make go directly to a Varo Believe Secured Account to pay off your monthly balance automatically, while being reported to the credit bureaus to help improve your score.
This Neobank offers a cash account with no monthly fee and advanced budgeting tools. Wealthfront brings $1 million in FDIC insurance to account holders, with the option to get paid up to two days early.
The Wealthfront cash account earns 0.10% APY and allows you to set savings categories for specific emergency funds. You can also pay bills with the included debit card.
FAQs
How is a Neobank different than a traditional bank?
Neobanks offer more services at a lower price than traditional banks because they don't have to worry about overhead. These banks also put effort and time into making the user experience superb to attract customers. 
Are Neobanks safe to bank with?
It's important to do your due diligence when it comes to Neobanks. While most of them are secure and established, choosing one that's FDIC-insured can help you sleep at night knowing your money is safe. 
What do Neobanks offer that traditional banks don't?
Neobanks offer a new type of banking experience for customers. Rather than converting business to an online platform or a mobile app as traditional banks have done, Neobanks start fresh with a new perspective. This allows them to offer a bundle of services in one place for less than the competitor. 
Neobanks are the Way of the Future
We hope you've found this article on Neobanks useful in figuring out what they are and how they can make banking better. Neobanks are a sign of a larger shift toward a digital world, where physical branches and in-person banking are favored less than quick and easy services you can access from your smartphone. We might not exist in the technological matrix of movies past, but where Neobanks lead us remains to be seen.
Earn $200 bonus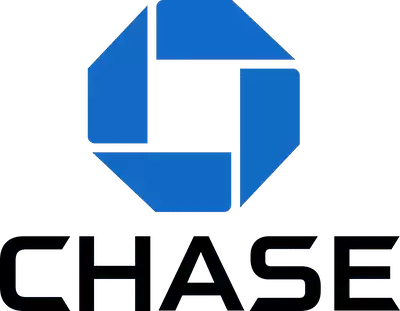 Chase Total Checking®
Secure a $200 bonus in a mere 15 business days when you establish your direct deposit within 90 days. Dive into unparalleled convenience with access to over 15,000 ATMs, 4,700+ branches nationwide, intuitive online banking, and a top-rated app. Offer expires 10/18/2023, so act fast!
Redeem your $200 here