Opening a business can help you set your own hours, be your own boss, and take advantage of new opportunities to do things your way.
At the same time, there are many things your new business needs to grow and be successful. A way to keep track of your finances is one of the biggest requirements to set yourself and your business upright. If you're looking for the best business bank account for your LLC, you're not alone.
Recent years have shown that founding your own business and making a living from it can be done, even in the face of stiff odds. But choosing a bank that fits the bill when it comes to your livelihood can be a different story than picking out a personal bank. After all, it's the future of the company you're talking about, not how much you have in your bank account to make ends meet.
We've put together this guide to help you find the best business bank accounts out there. These bank accounts will help you get your business off to a great start, no matter what industry you're in.
Plus, there are many perks to each of these accounts that can help you catch a break here and there. Every penny counts when it comes to business, but that's even more true for companies that have just begun.
Are you ready to find out the best business bank accounts for your LLC? Let's get started!
13 Best Business Bank Accounts for LLC
Whether your business is just starting out or has a few years under its belt, a dedicated bank account can help support future growth. Here's our list of the best business bank accounts you can open with an LLC.
1. U.S. Bank
If you prefer in-person banking support, U.S. Bank has your back and has several ongoing U.S. Bank promotions.
This is one of the best banks to go with when it comes to free checking, as their Silver Business Checking Account Package requires no monthly service fees, minimum balance requirements, or minimum opening balances.
Companies will receive 125 free transactions per statement cycle, in addition to 25 free cash deposits.
Order your checks with U.S. Bank and you'll also receive 50% off your first check order up to $50.
U.S. Bank offers several other financial services, including small business loans and SBA loans, payment processing, cash management services, and payroll.
$800 Bonus Offer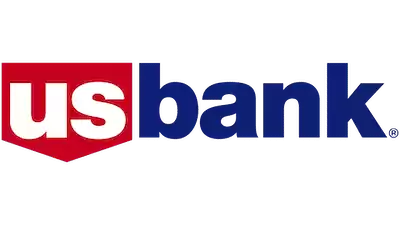 U.S. Bank Business Checking
Bonus: Earn up to an $800 when you open a new business checking account and complete qualifying activities. Offer valid through January 8, 2024.
U.S. Bank has three business checking accounts, Gold and Platinum — including a free option with its Silver Business Checking. You can apply for an account online, over the phone or in person at a branch (U.S. Bank has branches in 26 states).
Open Account
Banking online is easy with the Live Oak Business Savings account. This account allows you to earn up to 4.00% APY without a deposit minimum.
Opening a bank account with Live Oak does require you to submit both personal and business information, including the bank account from which you'll be transferring funds.
Once this bank account is verified, you can transfer money between accounts. You can also deposit funds through the mobile app, mail, or even use a wire transfer.
Overdrafts are $25 per and you won't be able to use a connected checking account from Live Oak or an ATM card.
If you are interested, you can see the $300 welcome bonus details here.
$300 welcome bonus

Live Oak Bank Business Savings
Open a small business checking account and/or a business savings account by May 31, 2023, with qualifying activities, to receive up to $300 in bonus cash. Enjoy a better way to save for your business. High-yield interest. No monthly maintenance fees. No minimum balance requirements.
Open Account + Claim $300 Bonus
3. Bank of America
There are two types of business bank accounts you can open with Bank of America:
Business Advantage Fundamentals Banking: Members receive up to 200 free transactions per month, in addition to $7,500 in cash deposits each month. There are many ways you can waive the $16 per month fee, including spending at least $250 with your debit card each month. You'll need $100 to open the account but there's no minimum balance requirement.
Business Advantage Relationship Banking: This business bank account allows for up to 500 free transactions per month and requires $100 to open as well. You'll need to maintain a $15,000 minimum average balance per month to waive the $29.95 per month fee. However, your business is allowed up to $20,000 in cash deposits per month.
Bank of America does run promotions for their accounts every so often, so check back to see which offers you may be able to take advantage of.
In the meantime, you can connect your new business bank account to QuickBooks, Expensify, Google Analytics, and more. Plus, there's a team of Small Business Specialists waiting to answer your business questions.
Bank of America does charge various fees for wire transfers, overdrafts, and stop payments. However, these may be outweighed by the benefits your business receives from a Bank of America business checking account.
4. Bluevine
Recognized by many as the best free online business checking, Bluevine offers customers up to 2% APY on balances of $100,000 or less as long as they meet the monthly eligibility requirements.
There are no opening deposits or monthly fees to worry about, though this is an online-only bank.
That just means you'll have to deposit cash into your account using Green Dot. It'll cost you $4.95 each time but not all online banks offer this option.
Bluevine awards business bankers with two free checkbooks. In addition, you won't pay an insufficient funds fee.
Bluevine lets you open up to five subaccounts, each with its own dedicated account number. Yes, you can earn 2% APY on each of these accounts, as long as they're below $100,000 when combined. Bluevine also gives you access to over 37,000 ATMs.
5. Capital One
Capital One is known for its many promotions as well as the Capital One Shopping Price Protection app.
But did you know that with a Capital One Basic Business Checking account, there's no limit to the number of transactions your business account does each month?
In fact, you can even waive the $15 monthly fee just by maintaining an average balance of $2,000 or more per month. Plus, you'll get $5,000 in free cash deposits as well.
While you may need to visit a physical branch to apply for a business checking account, Capital One also offers business credit cards that come with cash back or travel rewards.
You'll never pay a foreign transaction fee with Capital One. The Basic Business Checking account requires $250 to open and offers access to over 70,000 ATMs across the nation.
6. Chase
As one of the largest banks in the country, Chase offers the best service when it comes to physical locations you can visit, products you can choose from, and customer service you can depend on.
The Chase Business Complete Banking℠ account allows for payment processing as well, so you don't have to have separate accounts open. Plus, there are many welcome bonuses and promotions to choose from throughout the year.
Open a new Chase Business Complete Checking account to earn up to $500 through this link.
There are many ways you can waive the monthly fees with your activity, including maintaining a minimum daily balance or making purchases with your Chase Ink Business credit card.
Same-day deposits clear without any additional cost, and you'll receive alerts online and through the mobile app. Chase offers their business customers unlimited electronic deposits, as well as access to over 16,000 ATMs and nearly 5,000 physical branches.
Chase also offers higher tiers to their business accounts. This allows your business bank account to grow alongside your business, increasing transaction and cash deposit limits as you go.
Earn $300 bonus

Chase Business Complete Banking℠
If it's a business bank account you're looking for, look no further than the Chase Business Complete Banking℠ account that allows you to earn up to $300 in free money for completing several key requirements.
Open Account
7. Digital Federal Credit Union
Though you do have to qualify for membership, banking with a credit union can help support your business as well.
As long as you join one of the many participating organizations named by Digital Federal Credit Union (DFCU), all you need to do is pay a minimum $10 membership fee and you're set. Digital Federal Credit Union offers access to over 80,000 ATMs and allows you to apply for a business bank account online.
There are no monthly fees or minimum balance requirements for DFCU's Free Business Checking account. You'll get up to four free business debit cards to use per account, each of which comes with unlimited free check writing.
DFCU experts will also help you integrate your account from another bank using the ClickSWITCH feature. This service allows you to switch your bill payments without the hassle of calling every biller directly.
Though DFCU is small and offers limited services compared to larger banks, this often comes with more personalized service. Check with DFCU to see what other credit union promotions they might be offering.
8. Lili
Businesses don't always have to be big, which is why Lili created their own business bank account for one-person LLCs.
While you may have to transition from Lili after growing your business, it's a great service you may find incredibly helpful as you get your business off the ground.
For instance, Lili doesn't charge a monthly fee or require a minimum opening deposit. With no minimum balance required or exchange fees to pay, a Lili business bank account is practically a no-brainer.
In addition, Lili lets you get your direct deposit up to two days earlier. Lili does allow you to also categorize your transactions as business expenses or personal expenses, so you can bank as well as do your taxes and accounting in one place.
Unfortunately, Lili does fall short when it comes to multiple users or accounts. You're also not able to access checkbooks or wire transfers with this business bank account.
If you want to earn interest on your funds, you'll have to pay for the Lili Pro plan, which is $9 per month and could potentially eat into any profit you might make from interest.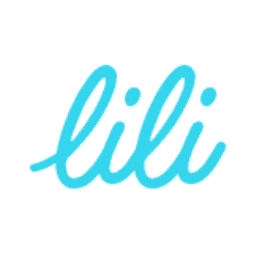 Lili Bank Account
Stay in control. Save on taxes. No account fees and no minimum balance. By combining banking with accounting software and technology to optimize tax liability, Lili is designed to save time, money and energy for anyone who runs a business on their own.
Open Account
9. Mercury
Each day brings a new invention to the technology profession and Mercury is no exception. This bank is best for technology startups looking to jumpstart their business the right way.
Mercury bundles both checking and savings accounts into one with their Banking for Startups account. There are no minimum deposits or balances required, and no monthly fee to worry about. In addition, you'll have access to over 55,000 ATMs and exclusive deals on business software.
Mercury does charge a 1% currency exchange fee. This online-only bank doesn't allow you to deposit cash, but you won't be charged for overdrafts or wire transfers either.
Mercury doesn't often run any business checking account promotions, but you can take advantage of the Raise funding program. This puts your startup in front of over 500 investors for the chance to earn beneficiary funds. That could potentially pay off in a big way if your business banks with Mercury.
10. Novo
Integrating your business bank account with accounting software can make your life a whole lot easier, especially come tax time.
Trust us, your accountant will thank you if you have QuickBooks, Shopify, and/or Slack and a new Novo business banking account.
This online bank provides security in all your transactions. There's no monthly service fee, though you will have to deposit at least $50 to unlock all the features of this account.
Novo provides unlimited ATM fee rebates, in addition to perks from popular business services. No minimum balances means you can operate how you want, though you can't deposit cash into your Novo account.
Open a Free Business Checking account with Novo to create up to 10 Reserves to set aside funds. These savings accounts can help you save for things like taxes, equipment purchases, and more.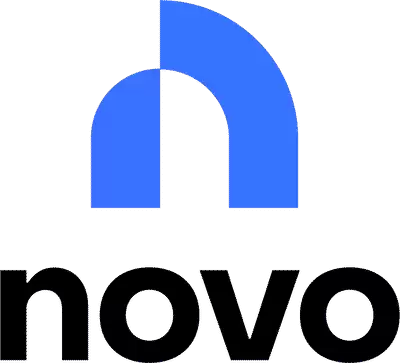 Novo
Get a business edge with an award-winning, free business checking account from Novo. With no monthly fees, unlimited refunds for ATM charges and a focus on digital banking, Novo business checking is a great option for small-business owners on the go.
Get Started
11. Oxygen
Some businesses have wings, and we're not just talking about how they grow exponentially in wealth. Instead, some companies (and their owners) jet-set across the nation to conduct business.
These LLCs should look into opening an Oxygen business banking account to take advantage of those frequent flyer miles for greater discounts altogether. Did we mention that Oxygen will also help you set up your LLC and obtain an EIN as well, directly from the app?
Oxygen offers a Business Elements Banking account, which doesn't require a minimum deposit or balance requirement. There's no monthly fee to worry about. Instead, you can earn up to 0.5% APY for savings accounts with balances less than $20,000.
Oxygen offers over 40,000 ATMs to pick from and offers travel insurance perks such as cell phone protection, extended warranty, auto rental collision damage waiver, lost and delayed luggage protection, and hotel theft protection.
The basic tier of this Business Elements Banking account is free, but you can upgrade to four other tiers as your business grows. A Business Elements Banking account also offers cashback for food, gas, rideshare, and shipping purchases.
With higher tiers, you can even earn a higher APY rate for your savings and get reimbursed for your Netflix subscription. If you're a freelancer who travels a lot for work, this might be the best business bank account for freelancers to give you the best perks.
12. Relay
Relay's No-Fee Business Checking account is built with growth in mind. Relay waives the minimum deposit and minimum balance requirements, in addition to the monthly fee associated with most business bank accounts.
Plus, the bank offers customers access to over 32,000 ATMs and the ability to open up to 20 different accounts, with up to 50 debit cards.
You can order free checks with Relay and designate specific debit cards for specific purposes and spending limits. You can even set the level of access your team members get with user permission settings.
Relay integrates seamlessly with QuickBooks, Xero, Expensify, Gusto, Plaid, and Wise. However, you'll need a Relay Pro account to auto-import bills from QuickBooks and Xero. This comes with a monthly fee.
13. Wells Fargo
Known as one of the best Small Business Administration (SBA) lenders, Wells Fargo boasts over 5,000 branches.
This well-known bank offers everything from loans and tax programs to treasury management and business insurance. However, the Initiate Business Checking offers some of the best resources when it comes to managing business funds.
Initiate Business Checking allows your company up to 100 free transactions and up to $5,000 in cash deposits per period. You'll need at least $25 to open the account but you can waive the $10 monthly fee if you maintain a daily balance over $500 or a $1,000 average ledger balance.
Wells Fargo has a network of over 12,000 ATMs and allows you to customize your business debit card and checks with your own logo.
Why LLCs Should Have a Business Bank Account
The definition of a limited liability company, or LLC, includes a clause about protecting your personal assets if your business were to fail. However, having a separate bank account for LLC can provide an extra layer of security, as well as many other benefits.
You and your accountant will be thankful you have a separate business account once tax time comes around. Rather than having to sift through all your personal expenses to find out which ones qualify for your business, you can keep everything straight and in one place.
Plus, many business bank accounts offer perks you're not able to qualify for with a personal bank account unless you have large amounts of cash to take advantage of the best offers. Early direct deposit is just one of the perks a business bank account might offer.
The best business bank accounts are those that support your business and help it grow. Low fees help you keep more of your profits and building business credit is much easier if you have a dedicated bank account.
In addition, business bank accounts often come with checks you can personalize for a more professional look. And if you ever want to know how your business is doing, you can easily track performance as well.
Build Your Business Right with a Business Bank Account
Business bank accounts are a great tool for LLCs, no matter how long they've been operating. We hope this article has helped you to see that opening a business bank account doesn't have to be a chore. In fact, you can make the most of opening this type of account to work for your business. Once you lay a solid foundation of paperwork, including a dedicated bank account, there's not much stopping your business from cashing in.
FAQ
Can I open a business bank account with the bank I use for my personal funds?
Most banks that offer personal bank accounts also offer business bank accounts as well. However, this isn't always the case. If you enjoy working with your bank and the partnership makes sense for your business, you might consider using the same bank for your business as you do for your personal finances. 
Why does my business need its own bank account?
Having a business bank account for your LLC can help you keep finances straight all year round. In addition, one account to work with can be useful during tax time, when profits, deductions, and payments are all necessary for a compliant return. 
What is the best bank account for an LLC?
The best bank account for an LLC depends on what perks will support that business the best. These perks might include free deposits over a certain amount, free checks to pay with, or even a low minimum balance requirement. The best bank account for your LLC is the one you find most useful, in the short and long term. 
Earn $300 bonus

Chase Business Complete Banking℠
If it's a business bank account you're looking for, look no further than the Chase Business Complete Banking℠ account that allows you to earn up to $300 in free money for completing several key requirements.
Open Account