Times are changing, especially within the job landscape. It's uncommon for employees to stay at a single job for more than a few years. In fact, many of them are leaving the traditional workforce to open their own companies to do business and earn a living. These entrepreneurs tap into a spirit that made society what it is today, but funding those dreams can be difficult.
If you've recently opened a business or are planning to, doing a little research about small business loans is a great idea. These types of loans come from several sources, including traditional banks, online banks, and even the government. Successful businesses have used small business loans in the past to rent space or even buy inventory and equipment. Finding and qualifying for these loans, however, can be tricky if you don't know where to look.
We've done the hard work for you and distilled the hundreds of options for small business loans into the best ones to set you and your company up for success. From bank loans and business lines of credit to Small Business Administration (SBA) loans and equipment financing, you're sure to find a financing option built to help you get your business off the ground.
Are you ready to find out what the best small business loans are? Let's get started!
Our Top Picks for Best Small Business Loans
As a small business, making it in this world is difficult already. Take advantage of these best business loan options to set up your company for success.
How to Qualify for a Business Loan
If you're not sure how to finance your business yourself, the first step is understanding how you can qualify for business loans. These loans are similar to personal loans but are tailored to millennial entrepreneurs like you. They even cater to small business owners with bad credit or even no credit.
Qualifying for a business loan begins with meeting the eligibility requirements set out by a particular opportunity, specifically the institution offering the loan. Requirements may include:
A minimum (business) credit score
Total number of years in business
Records proving annual revenue
Business and industry type
A business plan
If your business is young enough that it doesn't have an established credit score yet, most institutions will verify your credit score. They may also consider your company's ability to pay back the requested loan amount based on its current circumstances. Demonstrating that ability often comes with putting up collateral in some form.
A Note About Personal Guarantees
As you read through the fine details of each loan you encounter, you're likely to see the phrase "personal guarantee." This phrase does not refer to a signed written statement with the words "I guarantee it!" Instead, it's a guarantee that the lender can seize personal assets should you default on the loan.
It's important to note that this guarantee supersedes any limited liability corporation (LLC) status. It gives lenders the right to come after you personally. Keep this in mind as you peruse small business bank loans.
17 Best Small Business Loans Reviewed
Here's a small business tip for you as you look over these business loans: having a small business budget can help you make the most of your new business loan. At the same time, taking advantage of free business checking accounts and other business checking account promotions with the business loan money can also get you further ahead.
1. Groundfloor
A Groundfloor Business Loan requires a minimum credit score of 640 to qualify. This lender specializes in real estate loans for investors who want to fix and flip or fix and rent properties.
Loans from Groundfloor are meant for new construction, heavy rehab, refinance renovation, or any other short-term expenses associated with real estate.  
Considered one of the best real estate apps, Groundfloor offers loans ranging in size from $75,000 to $750,000. Rates start at 6.5% APR on terms of 12 to 18 months. Borrowers need not have transaction experience before, but the minimum property value to qualify is $75,000.
You'll pay a few fees for closing costs and underwriting the loan. However, these fees can be rolled into the principal loan at closing. 
Groundfloor also has a real estate investment platform. You can start with as little as $10 to support crowdfunded loans just like the ones above.
Preferred private lender for real estate investors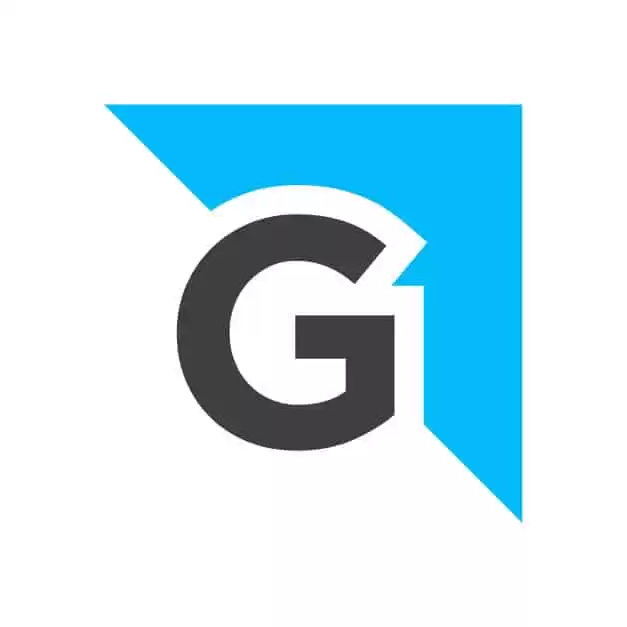 2. Biz2Credit
Biz2Credit offers several types of loans, from term loans and working capital to commercial real estate (CRE) loans. You can request up to $2-$6 million in funds, depending on which type of loan you're applying for, at rates starting at 7.99%. On the low end, Biz2Credit offers a minimum of $25,000 for working capital for businesses just starting out.
You'll find a top rating from the Better Business Bureau for Biz2Credit. This lender requires businesses to operate for at least six months to qualify for working capital. That requirement rises to 18 months for term and CRE loans. Across the board, however, small businesses need to make at least $250,000 per year to qualify. If you're looking for a CRE loan specifically, you'll also need to have a commercial property already under your belt.
Though the minimum loan amount from Biz2Credit is a bit steep, this lender offers flexible terms. Depending on what your business is approved for, you'll pay daily, weekly, or bi-weekly for working capital loans, or every 12-36 months for CRE or term loans.
3. Bluevine
If you're looking for short-term loans of up to $250,000, look no further than Bluevine. This lender has helped several startup businesses in the past by offering loans with a one-year term at a rate of 20-50% APR.
To qualify for a small business loan from Bluevine, your company needs to have a minimum annual revenue of $120,000. A 625 credit score or above will qualify you as well. However, if you are located in the Dakotas or Nevada, you're not eligible for a loan from Bluevine.
Bluevine funds qualified small businesses within 12-24 hours in some cases. This start-up-friendly lender requires businesses to have six months of operating time already established. There are multiple term lengths to choose from, which may include weekly repayments. This can be a tricky term length to tackle for some businesses. While Bluevine might have higher rates than traditional lenders and require a personal guarantee, it could mean the difference between obtaining a loan and closing down.
4. BusinessLoans.com
Navigate to BusinessLoans.com to see if you qualify for a small business loan from this online lender. This website allows you to get up to $3 million funded the same day, though you'll need to demonstrate eligibility first. However, you can do all that without risking a ding on your credit, at least until the final paperwork goes through.
BusinessLoans.com will ask you what type of business you own in their prequalification process which takes just a few minutes. They've helped over 100,000 small businesses get ahead with equipment financing loans, business lines of credit, invoice financing and factoring, merchant cash advances, as well as short- and long-term loans. Plus, there are no hidden fees to match you with the right lending partners to make it all happen.
5. Credibility Capital 
Established businesses should check out Credibility Capital, an online bank that lends small businesses up to $500,000 for up to five years at a time. You'll need at least a 650 minimum credit score, which will get you anywhere from 9.49% APR to 15.49% APR.
Though Credibility Capital does offer competitive interest rates, qualifying businesses will need to make at least $200,000 per year for at least two years. Eligible businesses cannot have a bankruptcy in the last five years either. However, Credibility Capital does approve and fund some loans within five business days. There are no prepayment penalties to worry about either.
At the same time, Credibility Capital does require a business lien and personal guarantee. It's also not an option for residents of Vermont, North Dakota, Nevada, or South Dakota.
6. Finance Factory 
Finance Factory doesn't require collateral to qualify for a small business loan. However, you'll need at least a 600 credit score to borrow anywhere from $25,000 to $250,000. The best part about Finance Factory is that your business won't have to meet requirements for time in business or even annual revenue.
Bank lines of credit from Finance Factory cap out at $250,000, while business credit cards have an upper limit of $150,000. The business credit cards reflect a revolving credit account with 0% introductory APR for up to 21 months.
To qualify for a loan or line of credit from Finance Factory, you'll need to submit your personal credit score, in addition to the business's tax returns, cash flow, location, industry code, and officers list. If you're looking to fund your business in the next three months, add Finance Factory to your to-do list.
7. Fundbox
Business decisions are never easy and they can often negatively affect credit scores. If your business has less-than-stellar credit, check out Fundbox. This online lender requires businesses to have a minimum revenue of $100,000 and six months in business, but even a 600 credit score qualifies you for a loan from Fundbox.
With Fundbox, you can request up to $150,000 at a rate of 10.1% to 79.8% APR for up to six months. Did your eyes get wide at that 79.8% APR upper range? These rates are higher than other banks, and Fundbox requires a personal guarantee and weekly repayments as well. However, there are no account maintenance fees, prepayment penalties, or inactivity fees to deal with.
The main drawback of loans from Fundbox is that you can't use them to build business credit. That said, you can receive funds within a single business day if you're approved. Businesses that need to bridge the gap in cash flow may find it easier to qualify with Fundbox than other lenders.
8. Funding Circle
Funding Circle is a great way to go if you want to take advantage of the low monthly payments associated with a long-term loan. You can request up to $500,000 from Funding Circle for up to seven years, though you'll need a 660 credit score to qualify. Additionally, your business has to have two years under its belt without bankruptcy in the last seven years.
Loans from Funding Circle are best for established businesses that can support a business lien and personal guarantee. Rates start at 5.99% and go up to 16.49%, with an average of about 15.42%. There's no minimum revenue required to qualify for Funding Circle loans, and you can receive the cash in as little as three business days.
9. Kabbage
Kabbage makes it easy to qualify for a business line of credit, as long as you have a 640 credit score or higher, one year in business, and $3,000 in monthly revenue. You can request up to $250,000 with monthly fees varying from 2% to 27%, depending on the term of the loan.
Applying for a business line of credit with Kabbage is easy. You can even get financing in a few days without having to word about maintenance fees, draw fees, or prepayment penalties. Loan terms vary from six months to 18 months at a time. You'll need a (free) PayPal account to verify your cash flow as well as agree to a personal guarantee. The monthly fee costs can get complex but Kabbage also offers plenty of free tools to help your small business grow.
10. National Funding Business Loans
Check out National Funding Business Loans to find funding for your small business. You can receive your funds in as little as 24 hours without having to put up collateral. You can request anywhere from $5,000 to $50,000, as long as you've been in business for six months, have at least $250,000 in revenue, and have a minimum credit score of 650.
Loan terms range from 24 to 60 months with automatic payments at rates starting at 4.99% APR. National Funding Business Loans include short-term, equipment financing, and working capital to help your business succeed. Plus, you'll work with a dedicated Funding Specialist directly to find the best terms to fit your needs.
11. OnDeck
OnDeck offers small business owners the chance to get ahead. With short-term loans of up to two years (which is plenty of time to give online business ideas a chance), OnDeck offers rates from 29.9% to 97.3% APR. These are much higher interest rates than traditional lenders. Additionally, OnDeck requires a personal guarantee and business lien as well. However, you can receive your cash the same day if you qualify.
Loan amounts cap out at $250,000. Your business will need a 625 credit score minimum to qualify, as well as $100,000 per year in revenue and a year of operation. OnDeck is currently not available in North or South Dakota or Nevada. The good news is that you can use your OnDeck loan to build business credit, though you should be prepared for daily or weekly repayments.
12. PNC Bank
Choose PNC Bank if you're looking for the best bank line of credit. PNC Bank offers more flexible terms for the affordable working capital you can use to fund your small business. You can request up to $100,000 at a time but you'll need a 720 credit score. Rates hover around 14.99% to 16.99%.
Of all the lenders on our list, PNC Bank has one of the highest credit score requirements. In addition, you'll need to agree to a personal guarantee and have multiple years in business to qualify. That said, you can receive funds as quickly as same-day in some cases. PNC Bank also offers monthly repayments without a set term.
13. Quickbridge
If working with a dedicated Funding Specialist sounds intriguing, give Quickbridge a second look. This online lender awards funds within one to three business days for amounts up to $500,000. However, you should know that you must be in business for six months, have a minimum credit score of 600, and receive an annual revenue of $250,000 to qualify.
Quickbridge offers many types of loans, including bridge, payroll, working capital, small business, and short-term. Rates start at 4.99% APR. There is an origination fee, but no other hidden fees to worry about. The application process is simple and there are no liens placed on your business. Plus, you'll have access to flexible payment options, early payoff discounts, and the chance to renew funding when your term is up.
14. SmartBiz
SmartBiz SBA Loans offers small businesses the chance to borrow anywhere from $30,000 to $350,000 for up to 300 months. Rates hover around 10.25% to 11.25% but require a 650 minimum credit score to qualify. You can choose from SBA loans, term loans, and lines of credit based on your business needs.
With SmartBiz, there are no prepayment penalties. While the lender itself only does a soft pull to prequalify you, the lenders themselves will do a full credit pull. Depending on which type of business loan you choose, as well as your credit history, your interest rate will vary.
15. TAB Bank
Businesses with two years under their belt, a credit score of 650 or higher, and an annual revenue of $100,000 meet some of the basic requirements for a business loan from TAB Bank. This lender offers rates from 8.99% to 35.99% on amounts up to $200,000 for up to five years.
TAB Bank will require a business lien and personal guarantee to agree to fund your small business. The online application process is simple, though you will be charged several fees in addition to your loan amount. However, there are no prepayment penalties and you can choose from terms ranging from one to five years.
16. Triton Capital
Triton Capital works best for equipment financing up to $250,000. Terms go all the way up to five years but funds can hit your business bank account within one to two business days. Triton Capital offers rates from 10.75% to 35% with a minimum credit score of 600 required.
You'll need a personal guarantee and a UCC lien to qualify for funds from Triton Capital. Businesses that make over $350,000 per year are eligible. This makes it a bit difficult for smaller businesses to compete, but there are no prepayment penalties and you can choose from several repayment options.
17. U.S. Small Business Administration
The U.S. Small Business Administration offers small business loans of up to $5 million for eligible businesses. Within the SBA 7(a) loan program, major participants include banks such as Wells Fargo and Live Oak Bank that fund the other part of the government-backed loan. These small business loans require a 650 minimum credit score, in addition to personal guarantee and collateral.
The U.S. Small Business Administration offers rates ranging from 9.75% to 12.25% APR, for term lengths up to 25 years. These loans are either term loans or lines of credit with long repayment terms and capped interest rates. This can help small businesses get ahead with favorable rates.
With that said, the U.S. Small Business Administration requires you first to use alternative financial resources before attempting to qualify with each lender. Processing times can be slow as well.
Types of Small Business Loans
With so many banking terms thrown around, it can be difficult to figure out which type of loan is best. There are also rising interest rates to consider, as well as determining whether or not you believe online banking is safe. Let's take a closer look at what types of small business loans you can take advantage of.
Business Term Loans
A term loan, whether it's for business purposes or not, simply describes a loan with a determined end date. For example, car loans are term loans, because you have to pay the loan back in full by a specific date. As with a car loan, business term loans are best for large sums potentially used for a single investment.
Finding an online term loan to fit your business needs is a bit like having a net 30 account. You know how much you're going to spend and when you'll need to pay it back. Online lenders can often approve you faster for a term loan, as long as you have established good credit and a solid financial history.
Term loans are often categorized as short- or long-term. It's easier to qualify for a short-term loan, especially for quick funding. However, long-term loans can offer lower monthly payments, though you will need to meet potentially stringent criteria to qualify.
Bank Lines of Credit
As with any line of credit, you only owe money on a business line of credit if you pull from it. Bank lines of credit can be more flexible than a term loan. You only pay interest on the amount you borrowed, so you have some control over how much you spend overall.
Bank lines of credit are best for established businesses. Both traditional and online banks offer lines of credit, though online lenders tend to work more with fledgling companies than traditional banks.
SBA Loans
These loans are partially guaranteed by the U.S. Small Business Administration. Virtually any lender can make up the rest of the loan, depending on the circumstances. Most SBA loans offer rates and terms tailored to small businesses. However, you will need good personal credit and plenty of time on hand if you want to go this route. Though funding can be large and long-term, application and approval processes can be slow.
Equipment Financing
This type of loan is nearly self-explanatory. Some small businesses require large machines to compete with the market and equipment financing can help bridge that gap. The best part of the deal is that the equipment acts as collateral, so small business owners don't have to put up as much personal collateral to qualify. It's often easier to qualify for an equipment financing loan than it is for other types of small business loans.
FAQs
Do small business loans require perfect credit? 
No, small business loans don't require perfect credit. Though a higher credit score (personal or business) will get you a better interest rate, it's not necessarily a determining factor by itself. Most lenders will consider businesses with less-than-perfect credit, especially online lenders. 
What can I use a small business loan for? 
Most small business loans are used for startup funding. It takes an enormous amount of capital to get even a small business going, so these types of loans help make up the difference. One company might use the funds to purchase inventory while another may invest in machines to make their inventory instead. 
Is it hard to qualify for a small business loan? 
Depending on the business, it can be hard to qualify for a small business loan. Owners are at the mercy of lenders and must meet eligibility requirements to even be considered. However, many small businesses credit these types of loans as a stepping stone to becoming a full-fledged, successful business. 
Take the Money and Fund Your Business
Opening a business can be scary, especially without any guarantees. At the same time, there are plenty of banks out there willing to lend a hand (and money) to boost your success. We hope you've found this article helpful in figuring out what the best small business loans are and how you can qualify. With so many options to choose from, you're bound to find one that fits your needs. Once you've received your new small business loan, all that's left is to chase the dream.
Explore these resources for quick cash
These apps help you get your paycheck early and can help you borrow money instantly. I mean you worked today, get paid today.
Pros:

App Store: 4.9 – ‎136k reviews

Bonus: $150 welcome bonus

Pros:

App Store: 4.8 – ‎86k reviews

Receive up to $250 today
#1
Pros:
App Store: 4.9 – ‎136k reviews

Bonus: $150 welcome bonus
#2
Pros:
App Store: 4.8 – ‎86k reviews

Receive up to $250 today