Opening a bank account specifically for your business can help you keep your finances straight. It can get pretty tricky to separate business expenses from personal ones as your company's revenue increases and time goes on.
Finding the right bank to open a business account with, however, can be a chore in its own right. If you're facing the challenging decision of finding somewhere to open a business bank account, you're not alone.
NorthOne is an online bank that offers business customers several benefits. Designed specifically with business owners in mind, this bank account aims to work for your company, rather than against it.
Each of the perks we'll go over will demonstrate NorthOne's dedication to small businesses and their owners. Opening a business in these times is hard enough, so why make banking for your business hard?
There are tons of banks out there willing to support businesses. This is great for the community but makes it difficult to find one that could really boost your bottom line. This article will help you decide if NorthOne is the right bank to do business with.
After all, owning a business is all about rising above the competition and earning that income by offering the best service. Will NorthOne earn your business? Only you hold the answer.
Are you ready to see what NorthOne business banking is all about? Let's get started!
What is NorthOne Online Business Banking
NorthOne is an online-only bank that offers only business checking accounts. Technically, The Bancorp Bank oversees all services; however, deposits at NorthOne are FDIC-insured up to $250,000.
The online-only bank was founded in 2017 and continues to serve business owners in their daily banking needs.
Banking with NorthOne as a business is easy. There are over 300,000 ATMs to choose from and it's easy to open an account. NorthOne has been voted one of the best neobanks aimed at e-commerce retailers and businesses that thrive online.
It's also one of the best national banks based on its superior customer service. If you ever need to reach NorthOne customer support, you can live chat, email, or speak with a representative on the phone.
With a focus on small businesses that are taking the digital world in stride, NorthOne can offer business owners several perks. Let's take a closer look to see what this digital bank has to offer you and your company.
Get $20 welcome bonus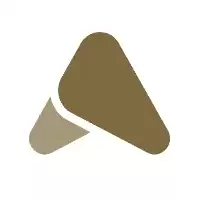 NorthOne Business Banking
NorthOne offers a variety of online and digital tools to manage your business banking. Open an account in as little as 3 minutes. Join now with no commitments, no minimum balance, and cancel anytime.
Open Account
Who is NorthOne Best For
Not all business bank accounts are good for every business. Now that you know a bit more about NorthOne, let's take a closer look at who might benefit specifically from this type of account:
Freelancers: Earning money on your own these days requires access to the internet for payment. Why not add an online-only business bank account to the mix? With no direct deposit required, NorthOne is one of the best banks for freelancers who enjoy being their own bosses.
Startups: Paying the way for your startup can drain profits quickly, especially in the first few years. Set up your startup for success with NorthOne's integrated tools and comprehensive focus.
Small Businesses: Keeping fees down and costs low can help a budding business grow. With a NorthOne business bank account, the lack of fees can help keep more profits in your pocket to boost growth in the coming years.
Getting a business off the ground can be hard for a freelancer or startup. Take your small business to the next level with a NorthOne business bank account.
Keep reading to see what features you can expect from a business bank account with NorthOne.
NorthOne Online Business Banking Features
When choosing a business bank account, it's important to consider the entire list of features. In some cases, you may find that the fees from one bank are greater than another, but they outweigh the other fees the second bank charges. It's all about balancing out the costs and determining what works best for you.
Fees
Unlike other banks that offer multiple accounts, NorthOne only offers a business bank checking account. You'll pay $10 per month to access features like cash deposits, direct deposit, online bill pay, cash withdrawals, and integration with third-party accounting software. NorthOne requires a $50 opening deposit to fund the account.
Though NorthOne doesn't offer international wires, you'll pay $15 for each domestic wire you send. You can also deposit cash from any Green Dot location, albeit with a small fee. Business owners won't pay fees for transactions, cash deposits, ATM use, overdrafts, or non-sufficient funds either.
MasterCard Debit Card
The NorthOne business checking account comes with a MasterCard debit card you can use to make purchases and track your business expenses. The receipt tracker makes it easy to categorize your purchases based on which category they best fit into.
NorthOne issues multiple debit cards at your request so each of your employees can access the business account. You can also generate invoices for free with the NorthOne Invoice Maker App. While it pales in comparison to more robust accounting software (free or paid), this Invoice Maker does get the job done.
Integration
You can also integrate your new NorthOne business checking account with several types of accounting software, including Expensify, QuickBooks, Wave, and Xero. If you accept payment via Stripe, Shopify, PayPal, or Amazon, you can integrate those platforms with NorthOne as well. While NorthOne may not offer a specific savings account per se, you can work around some profit with NorthOne Envelopes.
Envelopes
NorthOne's Envelopes are more of a subaccount than a savings account. Most businesses create these free accounts to help save for various expenses, products, or projects. You can easily create an Envelope through the mobile app. Transfer as much money as you want into an Envelope whenever you want, or automate your transfers for a hands-off approach. Either way you accomplish it, you can open as many sub-accounts as you'd like for free.
Get $20 welcome bonus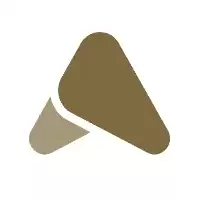 NorthOne Business Banking
NorthOne offers a variety of online and digital tools to manage your business banking. Open an account in as little as 3 minutes. Join now with no commitments, no minimum balance, and cancel anytime.
Open Account
NorthOne Business Banking Advantages and Disadvantages
If you're more of a visual person, here's a summary of the pros and cons of a NorthOne online business bank account. Weigh them to see if NorthOne is right for you.
Pros
---
Free transactions
Limited fees
Free deposits
Available nationwide
Free unlimited sub-accounts (Envelopes)
Free invoice generator
Cons
---
The $10 monthly fee cannot be waived
Concerning customer reviews
No other account types offered
No business credit cards are available
Customer service can be hard to reach
Chance of getting locked out of account
While NorthOne might be a good way to avoid bank fees, there's no getting over the $10 monthly fee that you can't waive. Do the pros outweigh the cons when it comes to NorthOne?
Alternatives to NorthOne Business Banking
If you're still on the fence about NorthOne, here are a few other business banking services you can take advantage of. Compare and contrast them to find the best business bank account for you.
Other Business Banks Banks to Consider
When it comes to business banking, there are many features to consider. Finding bank promotions without direct deposit can help growing freelance businesses thrive.
Even free business checking can differentiate the best banks for freelancers.
Before you choose a business bank account, think about what features make the top of your needs list.
Bank of America: Easily waive the $16 monthly fee with this business bank account, which offers 200 free transactions per statement period. Bank of America is more of a traditional bank, but that can be good for businesses and owners who prefer in-person banking.
BlueVine: This online-only bank doesn't charge transaction fees or a monthly fee. Plus, you can add up to five free subaccounts and earn 2% APY on checking. BlueVine doesn't require a minimum balance either.
LendingClub: You won't pay a monthly fee with LendingClub, but you can earn 1% cashback on your purchases. Account holders need $100 to open a business account that's FDIC insured for up to $250,000.
Lili: Business checking isn't the only thing this online-only bank offers. You can also open a personal checking and savings account as well. There are no minimum deposits, transfer fees, overdraft fees, monthly fees, or minimum balance requirements. You'll have access to over 38,000 ATMs but the best features are available on Lili Pro, which requires a subscription.
Novo: Like NorthOne, this bank is online only. However, business account holders do need $50 to open an account and access all its features. These include no fees for transfers or monthly maintenance. You'll also be reimbursed for any ATM fees.
U.S. Bank: Holding up the traditional end of things, U.S. Bank allows for up to 125 free transactions without charging a monthly fee. Choose one of many business banking accounts from this traditional bank, which offers the Silver Business Checking Account Package for small businesses that want to avoid paying a monthly fee.  
$800 Bonus Offer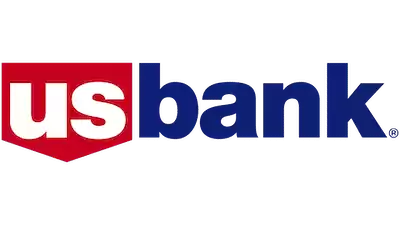 U.S. Bank Business Checking
Bonus: Earn up to an $800 when you open a new business checking account and complete qualifying activities. Offer valid through January 8, 2024.
U.S. Bank has three business checking accounts, Gold and Platinum — including a free option with its Silver Business Checking. You can apply for an account online, over the phone or in person at a branch (U.S. Bank has branches in 26 states).
Open Account
What to Look for in a Business Bank Account
Starting your own business takes an enormous amount of effort and dedication.
That's why the best business checking accounts make it easy and convenient to complete transactions and do whatever else it is you need to do with your business checking account.
Location
Walking into a bank and talking to someone could be exactly what you're looking for in a bank. The best bank locations for business are those that are convenient and offer ATM access as well.
Fees
Avoiding bank fees can help keep more of the profit in your pocket. Banks with low fees for business accounts can be well worth their weight.
Minimum Balance Requirements
Depending on the type of business you're running, the starting balance may not be an issue. However, having a lower or no minimum balance requirement can help you have one less thing to worry about.
Features
Writing checks from a business bank account and even paying bills set the best business bank accounts apart. Higher transaction limits can save you from additional fees as well.
Integrations
The more the moving parts of your business talk to one another, the better. Integrating your business bank account with any kind of accounting software can save a lot of headaches come tax time.
Introductory Offers
Bonuses and promotions meant to increase customer bases can help you make the most of a decision you're going to have to make. So make the most of it by taking advantage of introductory offers to improve your business in some way.
Some of the best bank account bonuses out there are for business bank accounts, so peruse the web to see what each bank offers. You might be surprised to see how many business checking account promotions there are available to you.
FAQs
Is NorthOne a good business bank to work with? 
NorthOne is a good business bank to work with if you're a small business looking for a business checking account. While you should consider the customer reviews out there about this company, you may find they've improved their approach since those reviews were published. 
Is it safe to bank with NorthOne for business? 
For the most part, it is safe to bank with NorthOne for business. Despite the less-than-stellar customer reviews, this bank offers FDIC insured accounts up to $250,000. 
How do business bank accounts differ from personal bank accounts? 
Business bank accounts keep company expenses separate. This becomes critical during tax time when figuring out taxable income, deductions, and credits takes priority. Personal bank accounts are critical for personal taxes, but keeping them separate can help ease the stress of tax time, especially for small business owners. 
NorthOne Review Final Thoughts
Banking as a business can be difficult if you're not sure what to look for. We hope this review of NorthOne Business Banking has helped you to evaluate the bank as a potential business partner.
After all, business decisions carry with them some weight, especially when it comes to finances. The more knowledge you have about what you need and can get in a business bank account, the better off you and your business will be.
Get $20 welcome bonus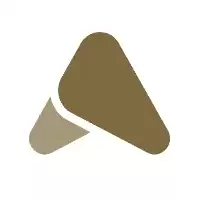 NorthOne Business Banking
NorthOne offers a variety of online and digital tools to manage your business banking. Open an account in as little as 3 minutes. Join now with no commitments, no minimum balance, and cancel anytime.
Open Account
Earn $200 bonus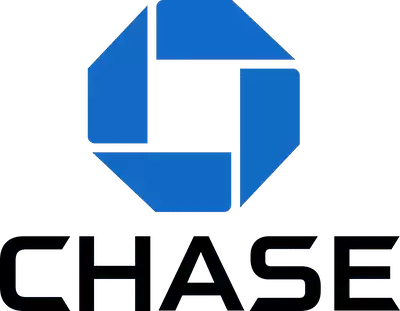 Chase Total Checking®
Secure a $200 bonus in a mere 15 business days when you establish your direct deposit within 90 days. Dive into unparalleled convenience with access to over 15,000 ATMs, 4,700+ branches nationwide, intuitive online banking, and a top-rated app. Offer expires 10/18/2023, so act fast!
Redeem your $200 here