Looking for the best robo advisors? Do you know that you want to invest in the stock market but don't have the time to do the research? Or would you prefer a hands-off approach where you just deposit some money and let the pro's handle it for you (for free)?
You would likely benefit from learning about robo advisors. Here's how they work: Robo advisors will invest your money in smart investments using computer-automated investment platforms. You generally sign up and fill out a short survey about your investment goals and demographics. After it will put together the best portfolio that'll help you reach your investment goals and it will manage it automatically.
Investing your money can be a make-or-break proposition, depending on how knowledgeable you are. Investing in anything can be a risky venture since returns are not guaranteed, especially when you are not well acquainted with the basics regarding the latest trends (coronavirus scares, for example!).
Long gone are the days required to meet with your financial advisor in order to make sure your money is working for you. Personalized services are also much more expensive compared to the flexibility of robo advisors.
Should You Use a Robo Advisor?
A Robo advisor assesses your risk tolerance, financial capabilities, and investment goals. They work by using an algorithm to provide the best investment plan for your needs. If this sounds good to you, then you should look into investing using robo advisors.
Behind these companies are a team of specialists who select the best options for you. Utilizing robo advisors still requires human assistance to oversee what the clients already know and need to know. However, it is much more hands off compared to other types of investing apps.
What are the Features of Robo Advisors?
Robo advisors offer investment portfolios that cater to your financial capabilities and risk tolerance. They are programmed to ask questions so that they can properly assess your financial profile and current personalized services. They also offer goal-based planning, account or portfolio management, customer service, and security features. Some also allow access to human financial coaches depending on the investment.
So which robo advisors are rated the best this year?
Best Robo Advisors for 2023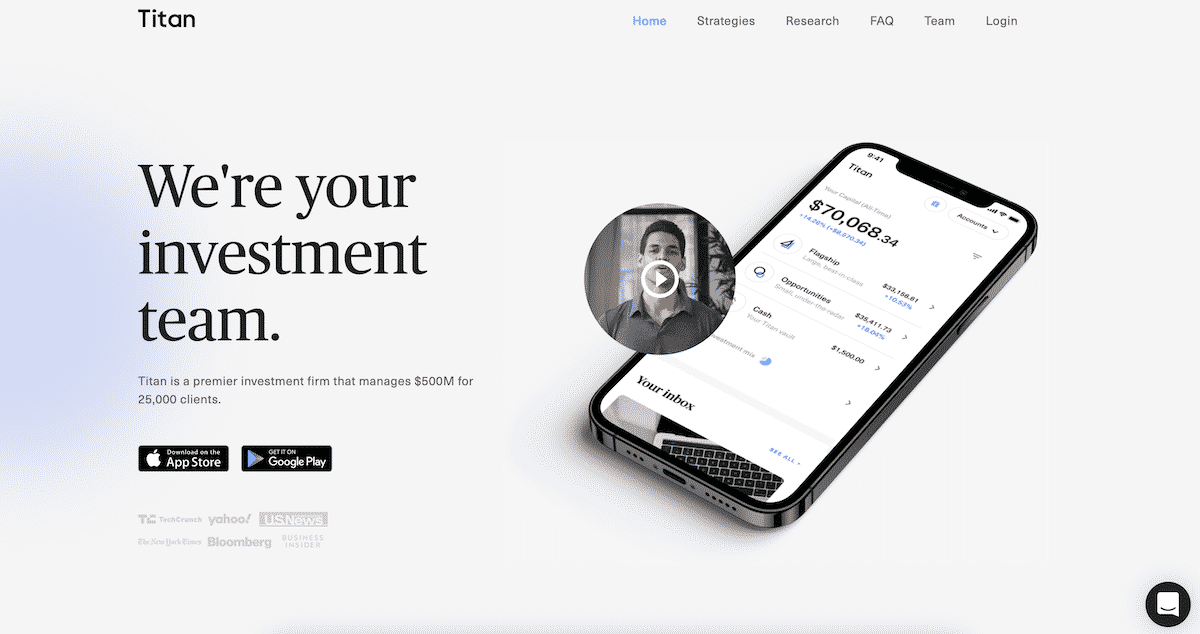 Titan Invest seeks to be the first premier investing platform for retail investors, providing access to Wall Street caliber investment management to the masses, with low minimums and no lockups.
Unlike conventional investing apps, Titan doesn't invest their clients into publicly-traded ETFs or mutual funds. Rather, they have an internal investment team that actively manages a collection of investment strategies designed to outperform the market.
The underlying investment philosophy for each strategy is the same: Find ~20 of the best companies in the world and hold on tight for the long run. The ~20 stocks in each strategy are chosen by the investment team using bottom's up fundamental analysis, and a mixture of quantitative and qualitative analysis.
After using the app for a few months, I've found Titan Invest to stick to their strategy well. My personal returns beat the market and other robo advisors during the same time period.
Plus, they do a great job of keeping you updated on what stocks they are holding/selling via email on a daily basis. For the busy investor, they do a perfect job of keeping you informed and making sure your money is working for you.
Just keep in mind that the 1% fee is higher than most robo advisors. But the returns may be worth the higher fees since Titan Invest can deliver on performance.
You can learn more in our Titan Invest review.
Titan Invest Features:
Account minimum: Requires at least $100 to open an account
Management fees: 1.0% annual fee
$10 promotional bonus

Titan Invest
Titan utilizes a mixture four different investment strategies (these include cryptocurrencies and domestic and foreign stocks)
Portfolio manager support available (includes real-time video updates)
Offers low-cost active investment management
Offers a

$10 welcome bonus
Open Account
Titan Review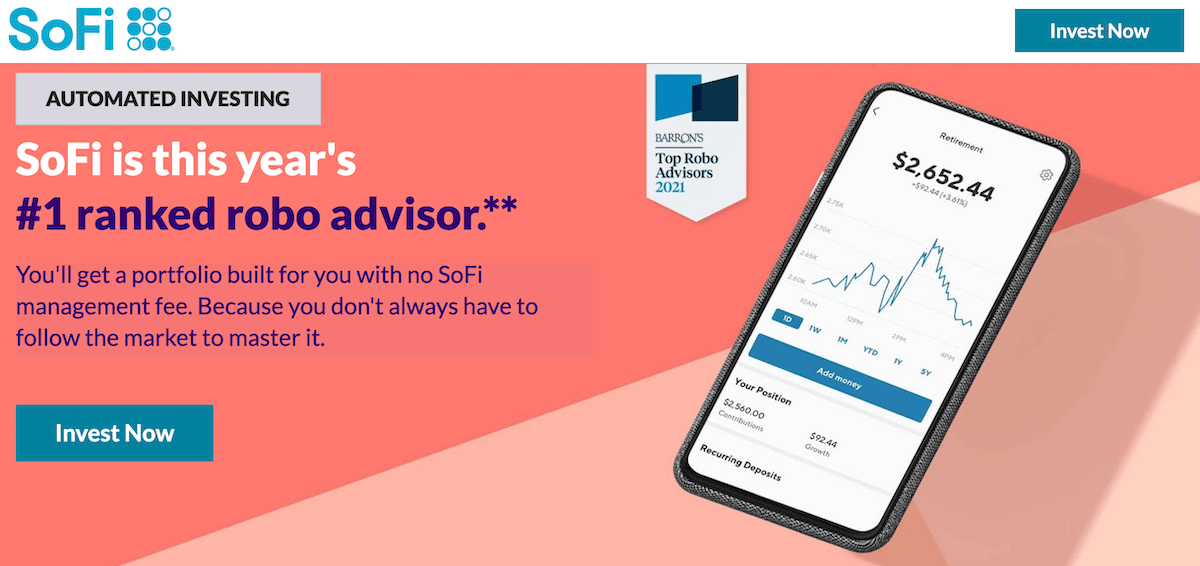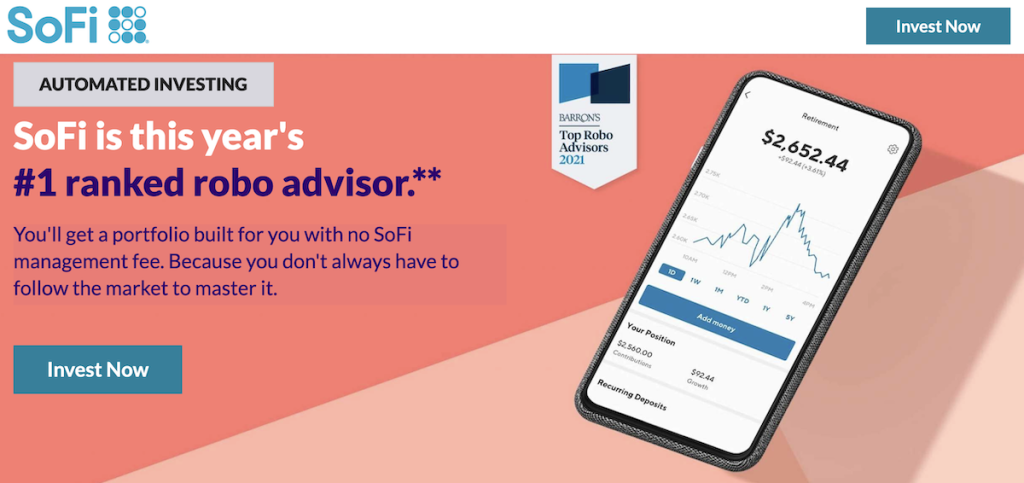 SoFi Invest charges zero fees on management and provides affordable ETFs, or Exchange Traded Funds. Customers also get access to a team of financial advisors. It is arguably one of the best players in the industry, competing against top advisors when it comes to affordability.
Best for new investors, low-income employees, and hands-off investors
It supports non-retirement accounts, joint accounts, SEP, Roth, traditional and rollover IRAs.
SoFi offers ten personalized strategies, risk levels, and various allocations to investors with accounts that are taxable and non-taxable
SoFi Invest Features:
Account minimum: No minimum investment
Management fees: No administration fees

SoFi Automated Investing
Broad range of low-cost investments with free management
Automatic rebalancing and no annual advisory fee
Access to financial advisors at no additional cost
You only need $1 to get started
Open Account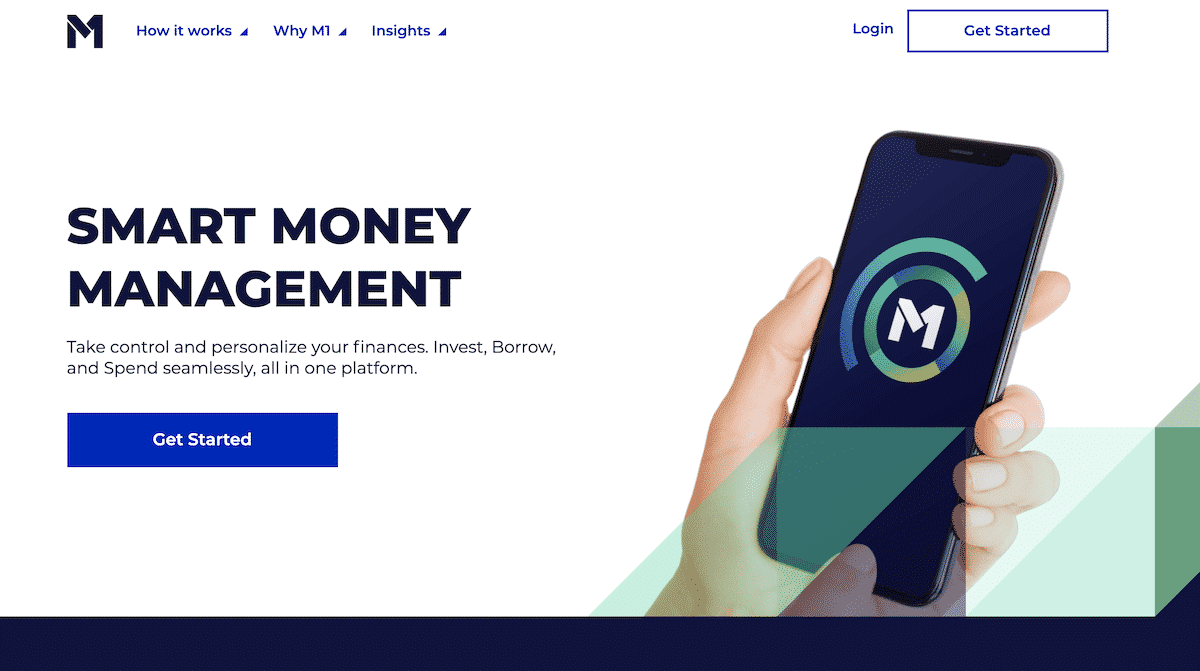 M1 Finance is a hybrid investment platform is offered to clients who prefer hands-off investment, but with a limited option of customizing portfolios according to their preference. Starting an account and trading are both free of charge.
M1 Finance uses 'pies' and 'slice' to indicate the allocation of stock and how much of it the client wants. It also has personal and joint saving plans, trust, and retirement programs. The company also allows the client to borrow money at 35% of the total value of your investment. You have complete freedom to use it for whatever you need.
M1 Finance Features:
Account minimums: You can invest as little as $100, or $500 for IRA accounts; other plans need no minimum balances, and investments over $2,000 gain a margin account status
Management fees: The entire platform is free for individual investors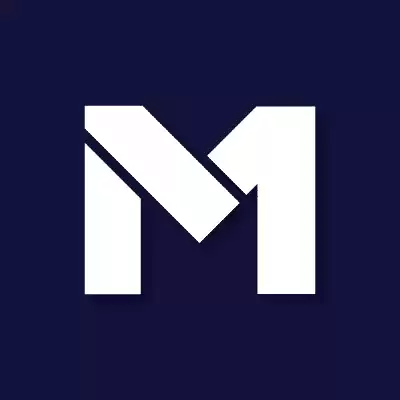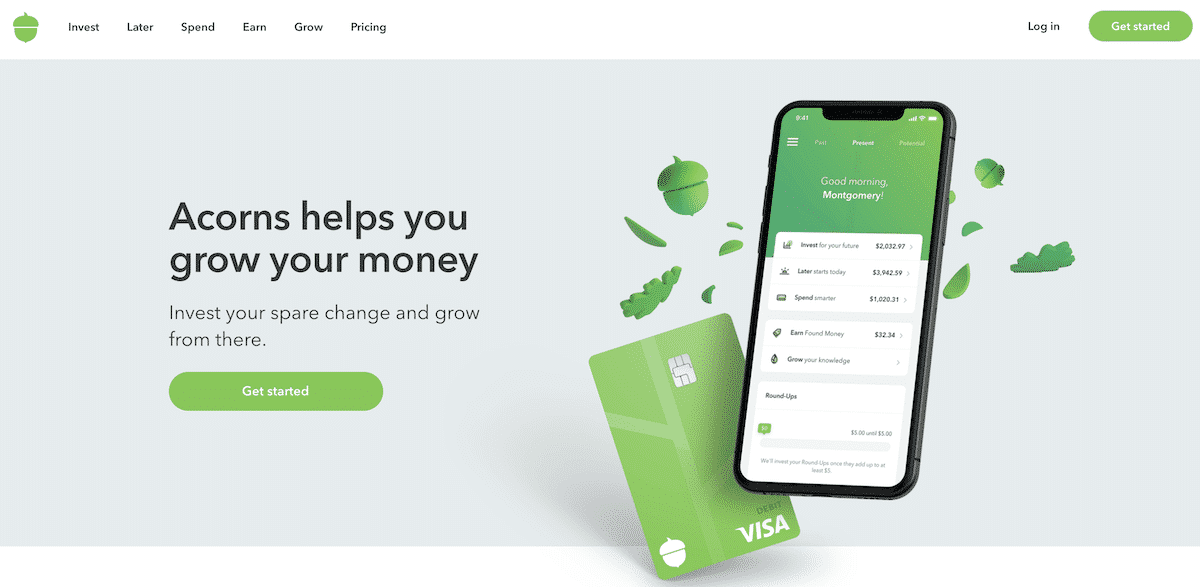 Acorns will automatically invest your spare change from everyday purchases with round-ups. The platform revolves around a unique framework that gathers spare change from purchases through credit cards, debit cards, and bank accounts linked to your Acorns account. The money then goes towards a diversified smart portfolio, including thousands of stocks and bonds, built by experts and recommended for you.
Acorns is designed for individuals who are having trouble saving, so it basically applies to housewives, students, and regular employees. Through the client's own preference, he or she can select investment automation that rounds up change from purchases to $1 and transfers the amount to an investment portfolio. Account-holders may also choose to do this manually in order to have the option of selecting purchases after going through them.
Acorns Features:
Account minimum: Requires at least $5 to invest
Management fees: Taxable investment accounts are $1/mo, investment accounts and IRAs are $2/mo, and investment, retirement, and checking accounts are $3/mo

Acorns
With Acorns, you can easily invest your spare change. Anyone can "squirrel" away some money and become an investor with Acorns. Enjoy a $20 welcome bonus when you open a new Invest account and set up recurring investments.
Open Account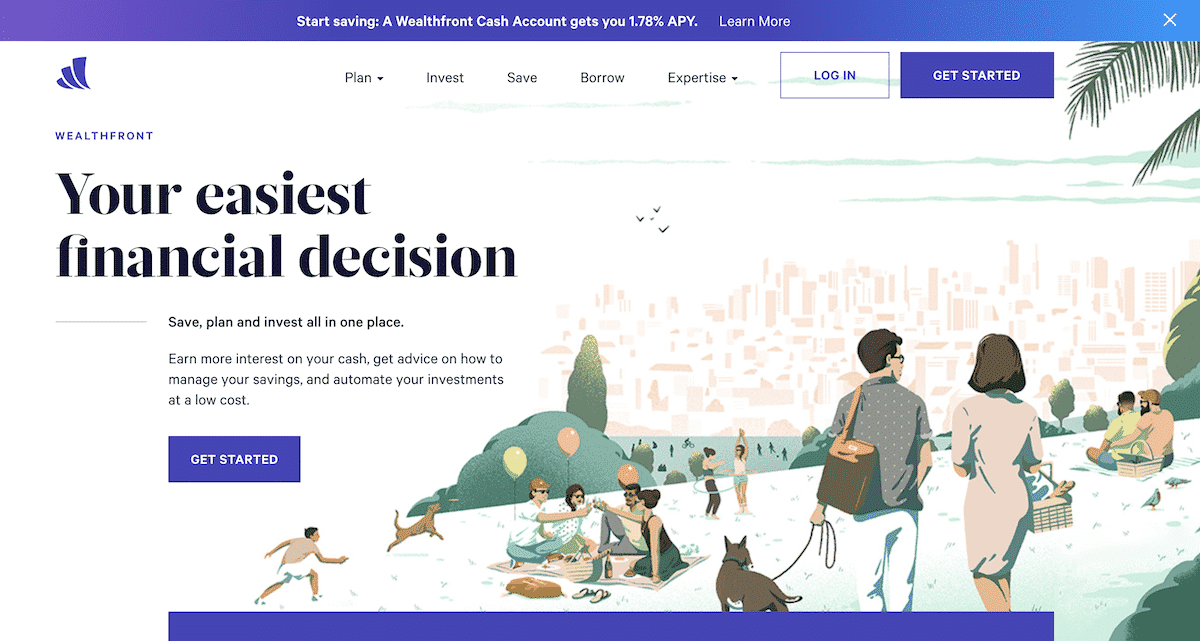 Wealthfront is known for having one of the lowest management fees in the industry, investors can expect to fork over only 0.25%. Expense ratios go up to 0.11% for those with the Wealthfront Risk Parity Fund included in their investment portfolios. You can put your spare $500 to work since there are a variety of account options for you. Wealthfront currently rivals Betterment in almost every aspect. You may view a comparison of Betterment vs Wealthfront here.
The platform offers cash accounts that are high-yielding, and this is for cash accounts that do not require management fees.
Clients who can provide the minimum investment amount can open personal and joint savings accounts. Investors can also choose a 529 college savings plan for students or parents. Account-holders with $100,000 are entitled to tax-loss harvesting and direct indexing.
Free goal-based tools and free personalized financial planning are also offered to clients
Wealthfront Features:
Account minimum: $500
Management fees: 0.25 percent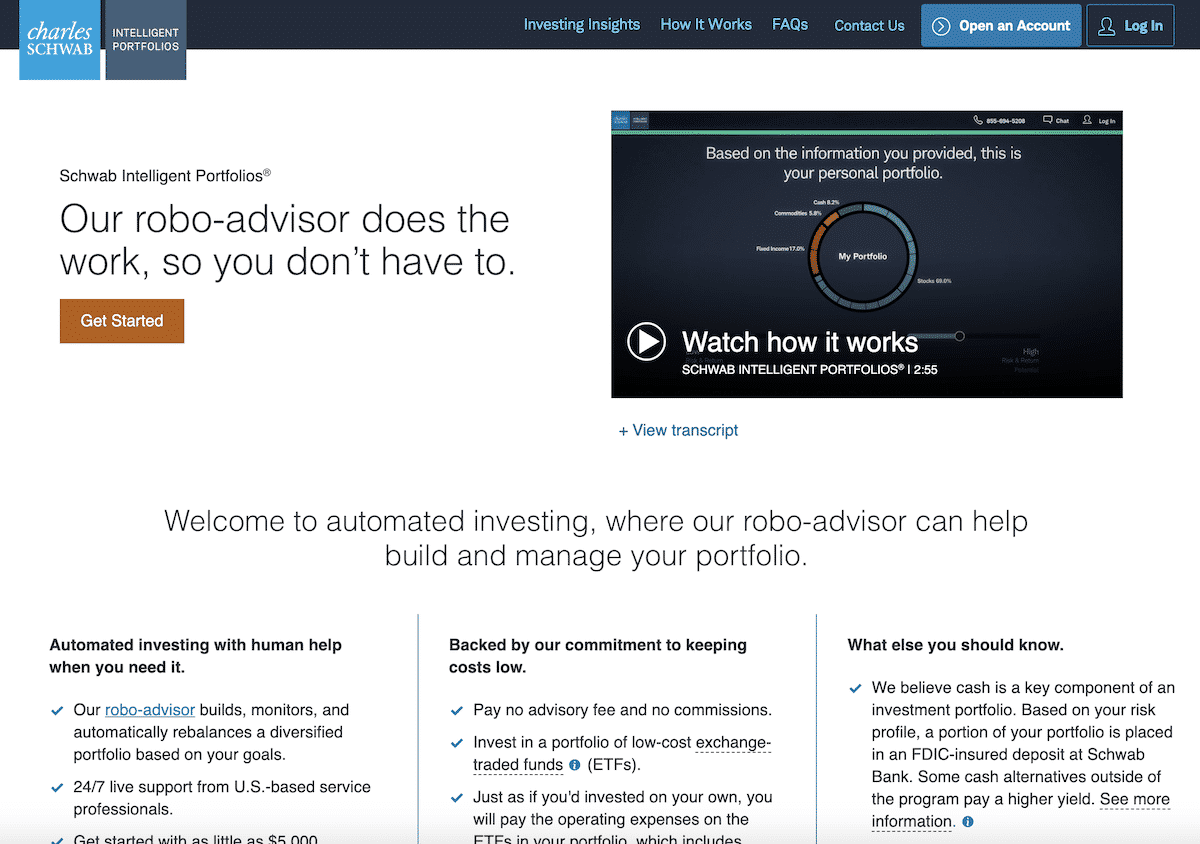 Charles Schwab Intelligent Portfolios is known for charging zero in basic portfolio management, Charles Schwab makes up large account balances and above average in cash allocation. It offers customizable investment portfolios and automatic rebalancing.
For beginners who want to start investing big, for those who need access to financial coaches, and for IRA investors
Supports non-retirement accounts, trusts, IRA, Roth, and traditional accounts
Has 53 ETFs with 20 asset classes. It offers unlimited access to financial planners with the premium account
Charles Schwab Intelligent Portfolios Features:
Account minimum: Requires at least $5,000 for the standard account and $25,000 for the premium account
Management fees: No fees for the management of your basic account; $30 per month for the premium one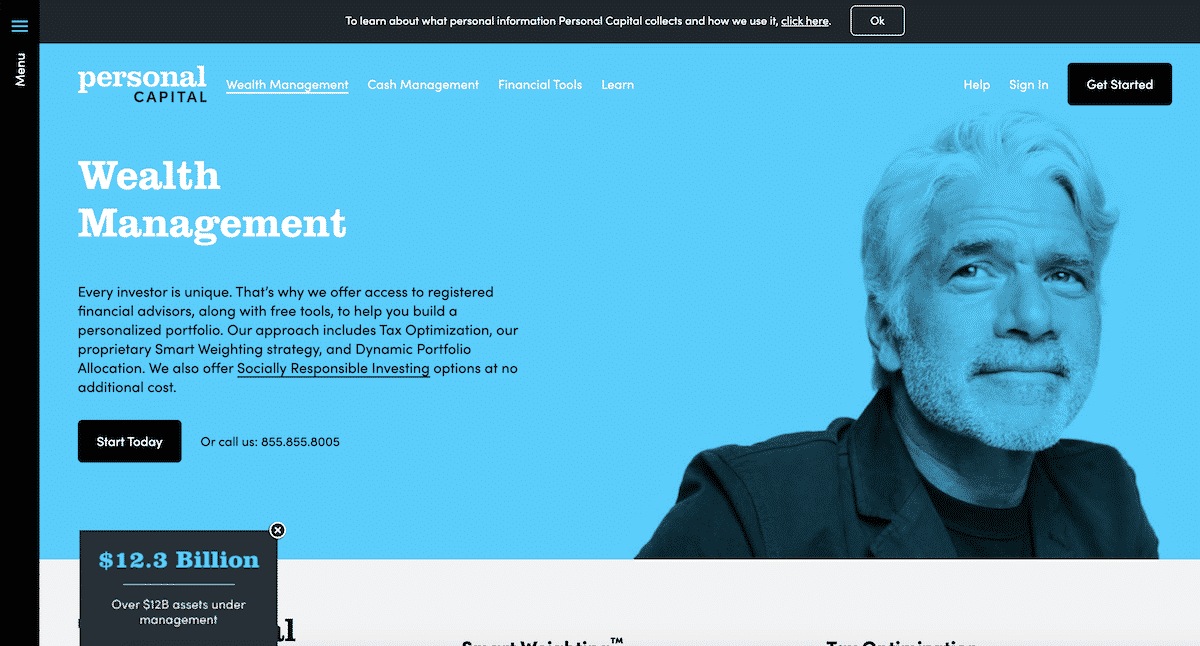 Empower has two versions, one is the free Financial Dashboard where you can manage all of your accounts like savings, checking, investments, credit and debit cards, and even company-sponsored retirement plans. The other version is Wealth Management which allows portfolio creation through financial data and risk tolerance. The seed money is then allocated to six different asset classes.
For new and veteran investors, students, and employees who want to manage their financial accounts as well as invest.
Offers account protection of $250,000 and $500,000 in cash and securities.
Empower Features:
Account minimums: The Financial Dashboard is for free; the Wealth Management area requires a minimum of $100,000 or $200,000 to access services offered by financial advisors
Management fees: Fees vary according to the amount of the investment and become lower the higher the amount under management. Annual advisory fees can reach up to 0.89% for investments up to $1 million. First $3 million charges 0.79%, $2 million requires 0.69%, $5 million gets 0.59%, and $10 million can reach up to 0.49%.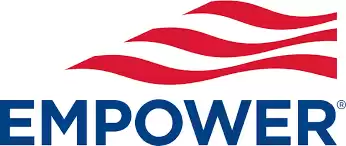 Empower
Take control of your finances with Empower's free personal finance tools. Get access to wealth management services and free financial management tools.
Open Account
Empower Review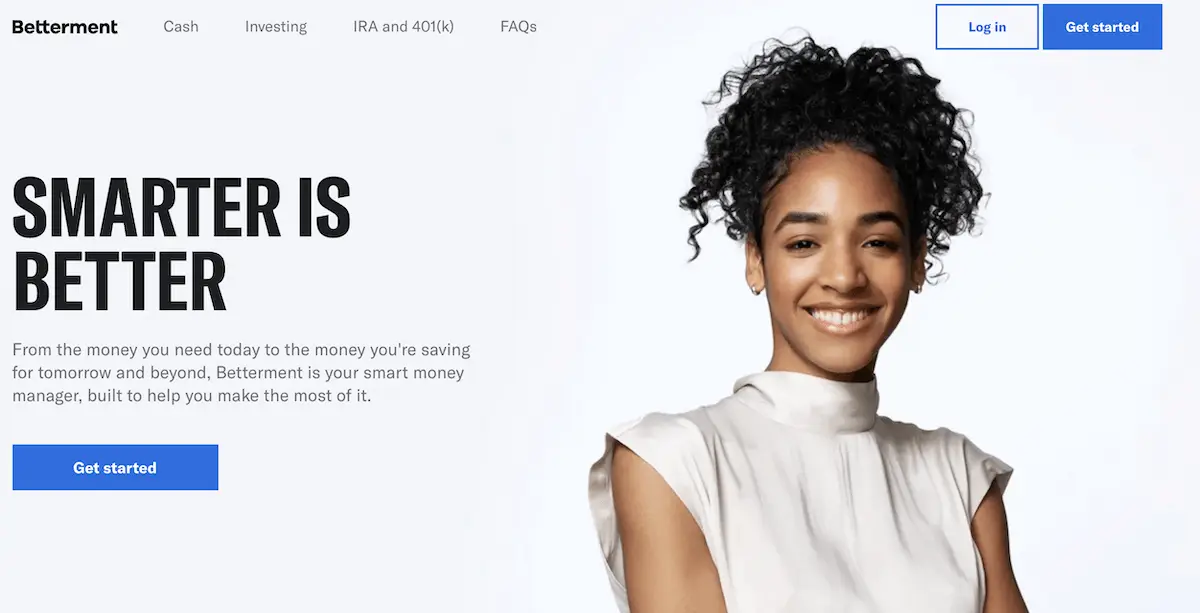 Betterment has become known as the largest and one of the best robo advisors as it offers the latest tools and features, and affordable fund management services. If you need more details, you can find a full review on InvestmentZen.com.
For those who need retirement plans, hands-off investors, and low-income workers
All investors benefit from every cent they put in as Betterment allows the purchase of fractional shares. This way, you need not stand by for an opportunity to get full shares.
Betterment also offers a year of free investment management when you invest a specific amount.
Betterment Features:
Account minimum: No account minimum requirement
Management fees: There are two types of accounts: Betterment Digital with no required minimum needed and with a low management fee of 0.25%; Betterment Premium has a minimum of $100,000 with a management fee of 0.40%. The latter also lets you connect with a human adviser who caters to your needs.
Our Pick

Betterment
Multiple portfolio options and customization
Low account minimum and fees
Fractional shares mean all your cash is invested
Robust goal-based tools
Learn More
In Conclusion
The list given above is simply for the best robo advisors, and it is just the first step. Your next move is to figure out what will serve your financial goals. There are plenty of advisors, but not everyone is transparent or provides the support that you'll need. Those with the backing of human experts are still considered the best for every investor level.