Digital banks, also known as online banking, represent financial institutions that conduct their business online. If you've never heard of or used a digital bank before, you might be skeptical of what these institutions can offer, especially without any physical locations to visit. You're not alone, as many people don't understand the benefits of digital banks.
Our article will introduce you to the concept of a digital bank in the context of the dozen best digital banks you can bank with. These banks offer several perks and benefits to their members, with many of them making it unnecessary for a brick-and-mortar location. With the way the world is going, digital banks are poised to take over and quickly become a norm soon.
Are you ready to find out what the best digital banks are? Let's get started!
What is a Digital Bank
A digital bank offers services exclusively online and through mobile channels. Without physical branches, customers can access their accounts, perform transactions, and manage their finances entirely online. Digital banks often offer a range of financial products and services, including checking and savings accounts, credit cards, loans, and investment options. They may also offer features such as mobile banking, online bill pay, and financial planning tools.
One advantage of digital banking is that it can be more convenient and accessible than traditional banking. Customers can access their accounts and perform transactions from anywhere with an internet connection and may have 24/7 customer support available through online chat or phone. Digital banks may also offer competitive interest rates and fees compared to traditional banks.
12 of the Best Digital Banks
These digital banks offer customers security and peace of mind when it comes to banking online. Some of them even offer bank promotions without direct deposit requirements, which is rare. Check out the offers below to see how you might be able to benefit from a partnership with a digital bank. 
1. Ally Bank
Founded in 2019, Ally Bank offers checking accounts, savings accounts, money market accounts, and some of the best CD rates. When you open a savings account with Ally Bank, you'll be eligible for up to 2.75% APY. You'll also get 0.10% APY on your checking account if you have less than $15,000 in it. If you have more than that, you'll earn 0.25% APY.
Ally Bank doesn't require a minimum balance or charge monthly maintenance fees or overdraft fees. You'll also receive a free debit card with free ATM access when you open an account with Ally Bank, which also offers Ally Invest for all your investing needs. With Ally, you'll have access to remote check deposits, 24/7 customer service, and the ability to create up to 10 savings buckets for your particular goals.
2. Axos Bank
Axos Bank is fully chartered, meaning it's as equipped as a traditional bank, just in digital space. There are no monthly fees associated with an Axos Essential Checking account, or any minimum balances to meet. If you want to open a new account, you'll have to meet an initial deposit to fund it, but you can choose from checking, savings, and money market accounts, as well as CDs.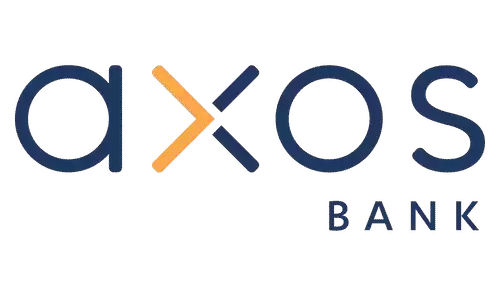 Axos Essential Checking
Open a free account and get paid two days earlier with direct deposit. You don't have to worry about keeping a minimum balance. As with the bank's other checking accounts, there are no monthly fees, and all fees charged by domestic ATM operators are reimbursed. Axos doesn't charge any ATM fees itself.
Open Account
Pick between the two following checking accounts if you want to bank with Axos Bank:
Essential Checking: This standard checking account has no fees and unlimited ATM fee reimbursement, as well as express direct deposit.
Rewards Checking: Choose this account for up to 1.25% APY if you enroll in direct deposit, use your debit card, invest in managed and self-directed trading, or take out a loan.
Axos does charge wire transfer fees and offers an Axos Basic Business Checking. You can also open a High Yield Savings account for up to 0.61% APY. This requires $250 to start but the account is fee-free.
$200 bonus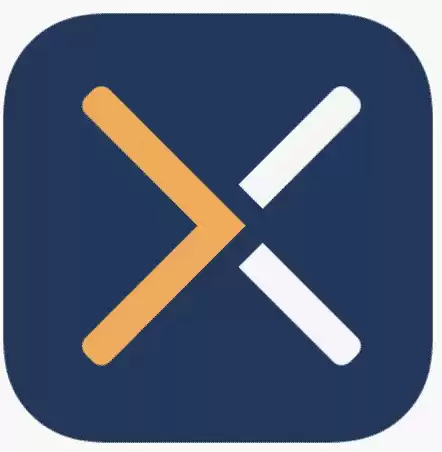 Axos Basic Business Checking
AXOS is an online bank that focuses on simple business banking online. It's free, and you get no monthly maintenance fees, a low minimum deposit requirement, and unlimited domestic ATM fee reimbursements.
Open Account
3. Bluevine Bank
If you're looking for free business checking, look no further than Bluevine Bank. This bank doesn't charge many of the major fees you'll see from other digital banks, and there are no minimum balance requirements. In fact, you can initiate unlimited transactions and you'll also get free ATM withdrawals at all MoneyPass locations. Bluevine allows you to earn 2% APY on your account and you can apply for a line of credit of up to $250,000 if you meet eligibility requirements.
4. Chime
No fees for a monthly balance, minimum balance, or overdraft set Chime apart from the rest. With access to over 60,000 ATMs and a Visa debit card with every checking account, it's easy to see why many people choose to bank with Chime.
In addition, you can use Chime SpotMe for fee-free overdrafts. This feature allows you to spend up to $200 without paying a single overdraft fee similar to getting a $200 cash advance. You can also open a high-yield savings account to round up purchases for a 2% APY rate. With a Chime account, your direct deposits can come up to two days early and you can access it all through the high-quality mobile app.
5. Current
Current is a mobile banking app with a Visa debit card that gets you paid up to two days faster with direct deposit and gives you free overdraft up to $200 with no hidden fees.
Earn up to 15x points on purchases that are redeemable for cash back, 55,000 fee-free in-network ATMs, and instant gas hold refunds.
Open a Current Account or Teen Account to gain access to these perks and more. Spending Insights will help you get ahold of your budgeting and you can even use three Savings Pods to earn up to 4% APY with your new savings account.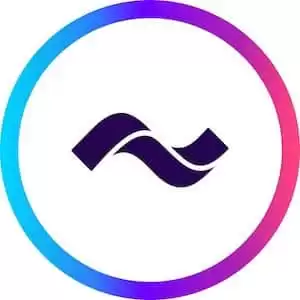 Current
Current is a mobile banking app with a Visa debit card that gets you paid up to two days faster with direct deposit and gives you free overdraft up to $200 with no hidden fees. Earn up to 15x points on purchases that are redeemable for cash back, 55,000 fee-free in-network ATMs, and instant gas hold refunds.
Open Account
6. Monzo
Though it's a UK-based digital bank, Monzo doesn't charge fees for setting up a new account. Plus, you can set budgeting and savings on autopilot to make this one of the best money-saving apps out there in addition to being an awesome digital bank. Sadly, Monzo doesn't offer an APY rate at all, but you will get notifications in real time about your spending. You can use Monzo in over 200 countries and it comes with 24/7 fraud protection and bank-standard encryption.
7. nbkc
Founded in Kansas City in 1999, nbkc offers the Everything Account (checking and savings), which can earn you up to 1.26% APY. There are no minimum balance requirements, though you will have to keep a penny in the account to earn any interest. A lack of overdraft or monthly maintenance fees makes this bank a no-brainer. Plus, there are over 37,000 ATMs to access, and the mobile app lets you do it all, from checking your balance and managing transfers to viewing statements and making mobile deposits.
8. Quontic
Quontic is a government-designated community development financial institution (CDFI), meaning it can lend money to borrowers other banks might push away. This digital bank recently eliminated a ton of fees, making it easier and cheaper to hold an account.
Quontic's High Yield Savings Account does offer a 3.5% APY and you can earn Bitcoin with the Bitcoin Rewards checking account. If you don't want Bitcoin, you can also earn 1.1% APY instead.

Quontic High Yield Savings
Quontic's APY of 3.50% far outpaces the national average and is one of the highest APY's we've come across with no monthly fees. Features include remote check deposit, bill pay, account transfers, the ability to send money to friends and family, and receipt tracking to make managing your finances easy. Quontic offers a debit card connected to your Quontic savings account as well as access to over 90,000 surcharge-free ATMs.
Open Account
9. Revolut
Founded in 2015, Revolut allows you to transfer and receive money in over 30 currencies. Accounts come with a linked debit card that converts money when you pay overseas. Choose from Standard, Plus, Premium, and Metal accounts that cost anywhere from nothing to 12.99 pounds per month.
Revolut also offers savings vaults for rounding up purchases, with rates as high as 1.95% APY for the Metal account, which is the top-tier account. You'll also get early paycheck access and the ability to invest in crypto with this bank. Many consider Revolut to be one of the best banks for freelancers who want to invest in cryptocurrency.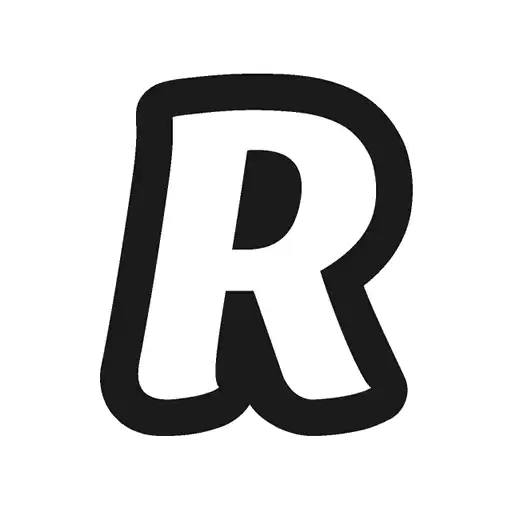 Revolut
Revolut offers a prepaid card for spending, along with "savings vaults" that can earn interest as well as bonus money. Plus you can send and request money with a tap, split bills easily with anyone in 200+ countries. From easy money management, to travel perks and investments. Open your account in a flash.
Open Account
10. SoFi
Newly launched, SoFi offers a single checking-and-savings account without monthly maintenance fees. With direct deposit set up, you can earn a high interest rate of 3.25% APY on Savings & Vaults accounts. Checking balances earn 2.5% APY when set up with a direct deposit. SoFi offers members access to up to 55,000 free ATMs as well as bonus cash when you set up direct deposit.
SoFi is also one of the best banks with early direct deposit allowing you to get paid up to two days early, without requiring a minimum balance. The user-friendly app helps you check your balances. Even if you don't set up a direct deposit, you can still earn 1.2% APY. Plus, you can take advantage of SoFi loans and SoFi Invest as well.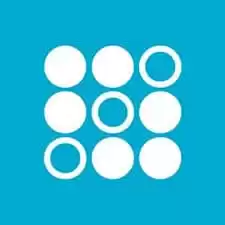 SoFi Bank
Earn more on your money with 3.75% APY and up to a $275 bonus when you direct deposit into a SoFi Checking and Savings account. Plus, pay no account or overdraft fees, get 2-day-early-paycheck, and more.
Learn More
11. UFB Direct
UFB Direct is technically a division of Axos Bank complete with competitive interest rates. This digital bank offers a high-yield money market and high-yield savings account, both of which are FDIC-insured. While you won't be able to open a checking account with UFB direct, you will get a debit card when you open a money market account.
If you want to automate your savings, you can do so through the highly-rated mobile app as well.
UFB Elite Money Market
Earn 4.21% APY.
No monthly maintenance fees with a $5,000.00 balance, otherwise fee is $10.00 per month.
Access your funds 24/7 with easy-to-use digital banking tools.
Enjoy peace of mind with FDIC insurance.
Open Account
12. Varo Bank
Founded in 2015, Varo Bank charges few fees but offers competitive APY rates on savings accounts. Plus, you'll get access to free ATMs and cash back when you shop at specific retailers. Once you reach $5, your cash back rewards will automatically transfer to your account, which earns 3% APY.
If you have a balance of $5,000 or more, you can earn up to 5% APY if you receive direct deposits of $1,000 or more. Varo Advance also loans you funds interest-free with pricing that's upfront and reasonable. You can borrow up to $100 at a time with Varo Advance.
Common Benefits of a Digital Bank Account
Though many people prefer to walk into a physical bank to complete their financial business, there are several perks to banking with an online-only bank:
Convenience: Digital bank accounts can be accessed from anywhere with an internet connection, making it easier to manage your finances on the go.
Online banking tools: The best digital banks offer mobile banking and online bill pay to make it easier to manage your finances. They may also provide you with other tools you can use to stay on top of your budget and make your savings goals.
Competitive interest rates: Maybe it's due to the money they save by not keeping up a building, but many digital banks offer competitive interest rates and fees to attract new customers.
Security: Encryption and privacy are top priorities for the best digital banks. Make sure you find a bank that will protect your personal information before signing up for an account.
Customer service: Most digital banks offer customer support through online chat or phone, making it easy to get assistance whenever you need it.
How can you use an online bank for your banking needs? Consider this before opening an account.
Digital Banking FAQs
Can I deposit cash with a digital bank? 
Yes, you can typically deposit cash with a digital bank through a specific location or ATM. Not all digital banks will offer this privilege, however, so be sure to read the fine print or contact customer service if you're unsure. 
Are digital banks safe? 
Yes, digital banks often carry the same data encryption services used by merchants when they run your credit card information. In addition, digital banks often carry insurance for your funds, through either the FDIC or the NCUA. 
Do digital banks offer the same services as traditional banks? 
Most digital banks offer some of the basic services you're used to seeing at a traditional bank. However, some of the services that require you to be at the bank in person are not possible with an online-only bank.
Take Advantage of Digital Banks
It seems everything is going on the internet these days, and finances are no exception. We hope this article has helped you to see that you can securely bank with a financial institution online without having to worry. It might take some getting used to and you may have to make certain changes if you can't access a physical location for these banks, but they're representative of the banks of the future. Only time will tell how banking evolves to further serve our daily needs.
Bank Bonuses Expiring Soon:
Enjoy financial incentives for opening a new checking account with current promos expiring soon:
Pros:

Must receive monthly direct deposits totaling $1,500 or more.

Pros:

Must receive a direct deposit within 45 days and use your Albert debit card.

Pros:

Must open a Rewards Checking account and make 3 debit card transactions.
Axos Bank
Pros:
Must receive monthly direct deposits totaling $1,500 or more.
Albert
Pros:
Must receive a direct deposit within 45 days and use your Albert debit card.
Upgrade
Pros:
Must open a Rewards Checking account and make 3 debit card transactions.