In which generation were you born? And does your birthday make you a millennial or not?
Well if you have ever wondered this then you are about to have your questions answered.
The term Millennial is simply an identity given to a broad, vaguely defined group of people based on birth years.
Millennials are also known as generation Y or the net generation and they immediately come after generation X.
They are a group of individuals who attained adulthood at the turn of the 21st century.
Want free money?
Aspiration: Want to get spotted a $100 for free? Simply sign up for Aspiration, and the free banking app will give you cash for free, you just relax while it gives you $100 just for opening a new debit card. There's no catch, just use your card to make at least $1,000 in cumulative transactions within 60 days of opening an account. This bank account is legit and only takes two minutes to sign up for an account.
Am I a Millennial?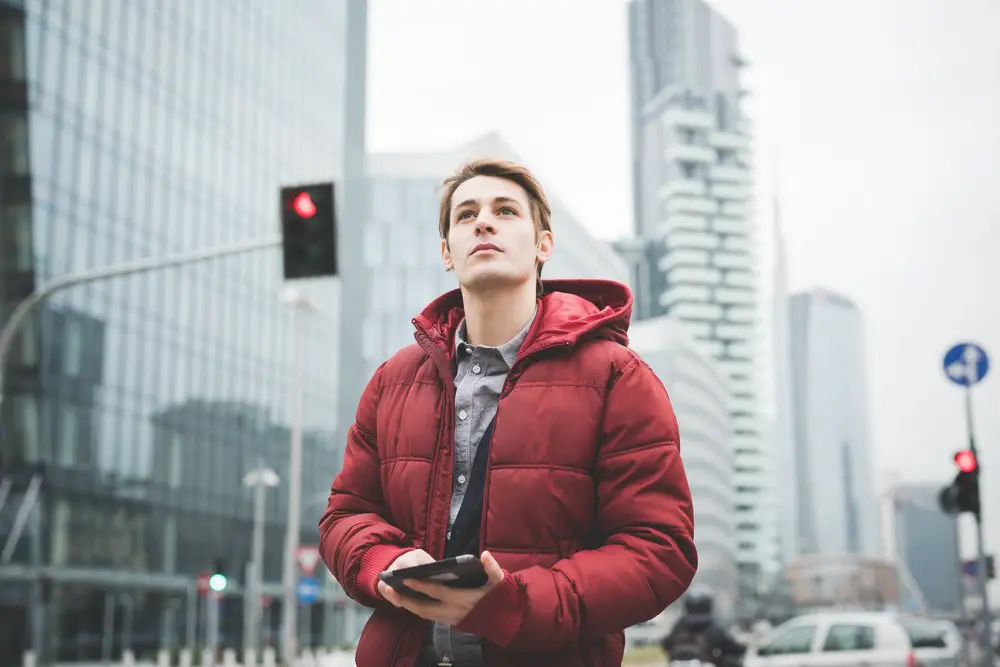 This is a question a lot of people wonder. What exactly is the age cut off to be a Millennial?
But if you know when you were born, which everyone does, then you can easily determine whether you are a millennial or not.
There are different sources with precise delineation. However, according to Neil Howe and William Strauss who is credited with coining the term, this cohort of is comprised of individuals born between 1982 and 2004.
So if you fall between these ranges then you are no doubt a millennial.
There are also several other proposed dates for millennials the earliest being 1976 and the latest is 2004.
What are the Millennial Generation Characteristics?
There are millions of people from different parts of the world with different characteristics.
One great way through which these variations occur is the generation cohort.
However, environmental factors in for a generation also affects the individuals in a manner that is observable as broad tendencies.
The Millennial generation grew up in a digital season filled with a lot of electronics and an increased online and socially networked world making them a generation that has received the most marketing attention.
Millennials and Optimism
Millennials tend to be tolerant of difference and this is attributed to the fact that they are the most ethnically diverse generation. They are also very confident since they were raised being encouraged that they are special and the phrase follow your dreams has helped raise their esteem in society.
As much as this is viewed as a positive trait, this confidence has been argued to have A clout on entitlement and narcissism. This generation is seen as being slightly optimistic as compared to others.
Millennials and Student Loan Debt
Another characteristic that describes this generation is the unrealistic expectations which sometimes result in disillusionment. A good fraction of the early millennials went through A-level education only to get employed in unrelated fields. Their high expectations come from their ever-present, encouraging and super involved parents sometimes referred to as helicopter parents.
---
Games that pay you to play. Yes, we're serious.
These 3 apps will pay you to play games on your mobile device:
Mistplay (Android) - If you have an android device, you can download this app and start getting cash rewards for playing new games.
Solitaire Cube (iOS) - Earning money by playing games on your phone sounds like a dream. But this app really pays you for playing solitaire with cash rewards.
Lucktastic (Android) - This free app offers the same daily scratch-off cards that you find at your local convenience store — but here you can play for free and win real money.
---
This led them to burden a high level of student loan debt which has reached an absurd figure of $1,399,415,142,134 last year.
Millennials and Technology
Millennials and technology are good friends, this is because they grew up with computers.
This makes them very adept at understanding different interfaces and visual languages. They easily adapt to new programs and devices and they are faster when it comes to handling computer-based tasks as compared to older generations.
Millennials and Religion
Although the millennials have little faith in religious institutions, there is a rising number of individuals who have absolute faith in the existence of God.
Millennial Resources
In case you wanted some more advice and tips for the Millennial Generation you can find it here at MMG.
We provide resources and guidance to help consumers with reducing debt and making sound financial decisions.
Read and get access to all of the learning material and articles so you can continue to understand how to make better financial decisions.
Ready to take control of your financial lives, Millennials?
Want free money?
Robinhood is a free investing app for your phone. I really mean free all around – free to join and they don't charge any fees to buy or sell the stock. You can get a share of stock like Apple, Ford, or Sprint for free when you join through this link. The value of the free share may be anywhere between $2.50 and $200 and fluctuates based on market movements. You've got nothing to lose.