In case you're new around these parts, The Meet Millennials Series features Millennial's personal stories with money. Growing up I was raised thinking that talking about money was considered taboo. I'm here to change that. Learning about our peer's real, raw, stories can provide inspiration, purpose, and you can learn what to do, and what not to do, from somebody else's experience.
I received a submission from Johnson Joseph recently. He told me his story about how being too nice and not knowing how to say no got him into financial debt. Also, how he made a plan of action to pay off over $5,000 of credit card debt in 9 months.
It is the story of how a young man paid off $5,000 in credit card debt in 9 months and actually saved up close to a year worth of living expenses and a new business account with a half year goal almost met.
How did he pay off $5,000 credit card debt in 9 months? Let's find out!
How to Pay Off 5000 in Credit Card Debt
There's no one-size-fits-all answer to debt repayment. But here are some tips on how to pay off credit card debt you can follow based on Johnson's experience. It revolves around when being too nice and not knowing how to say no got him into financial debt, $5,263.24 to be exact, in credit card debt in late October 2016. Here is his story:
How to pay off credit card debt fast?
I would suggest creating a personal budget you could do weekly, bi-weekly or monthly. At the moment I am doing monthly having all of my finance in one centralized place from income, expenses, investments, daily spending (categorized) you will start to see where all your money is going and what to focus on the following month.
I use Empower to track where all of my money is going to the last penny — it's free and works wonders for budgeting.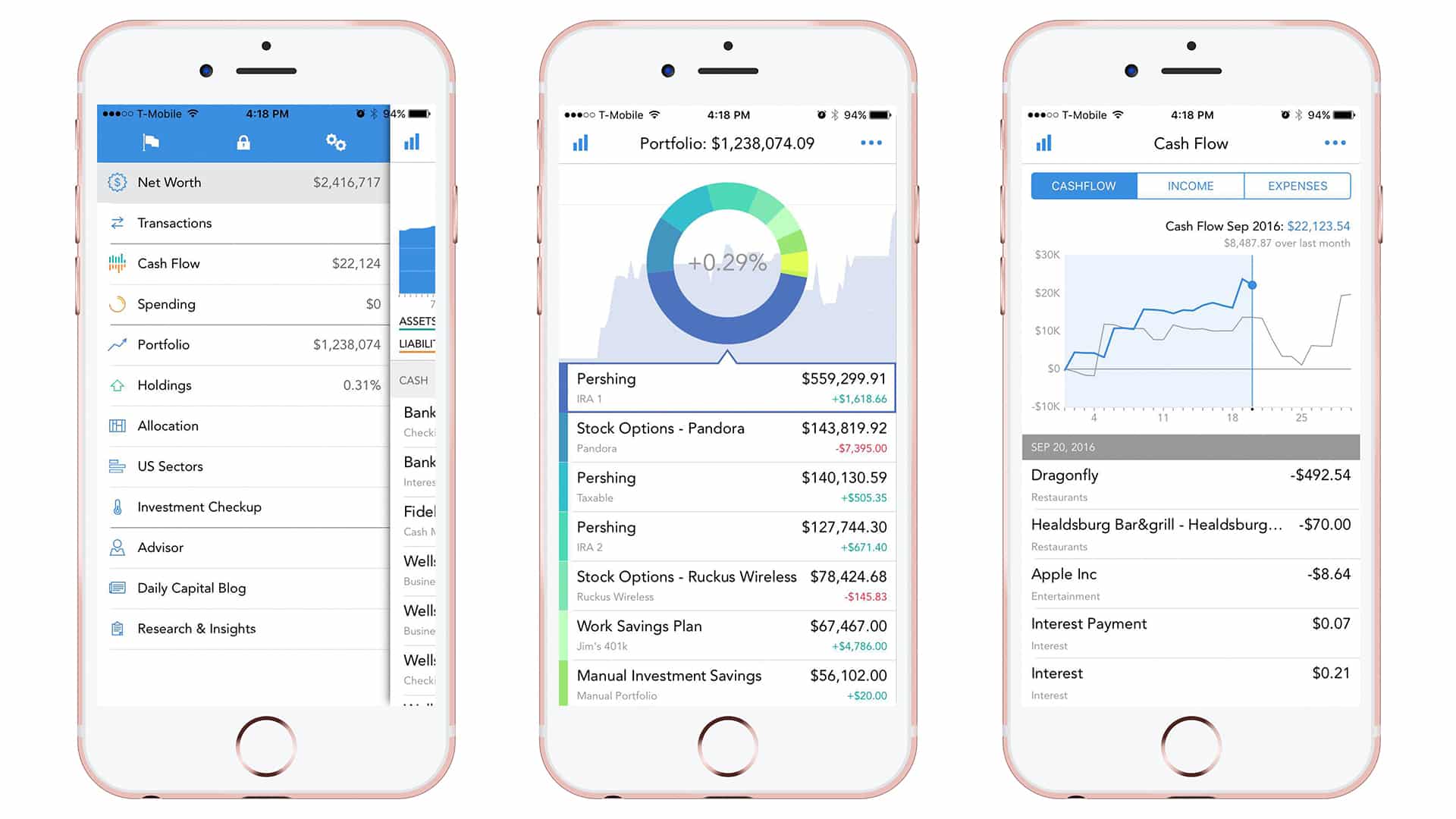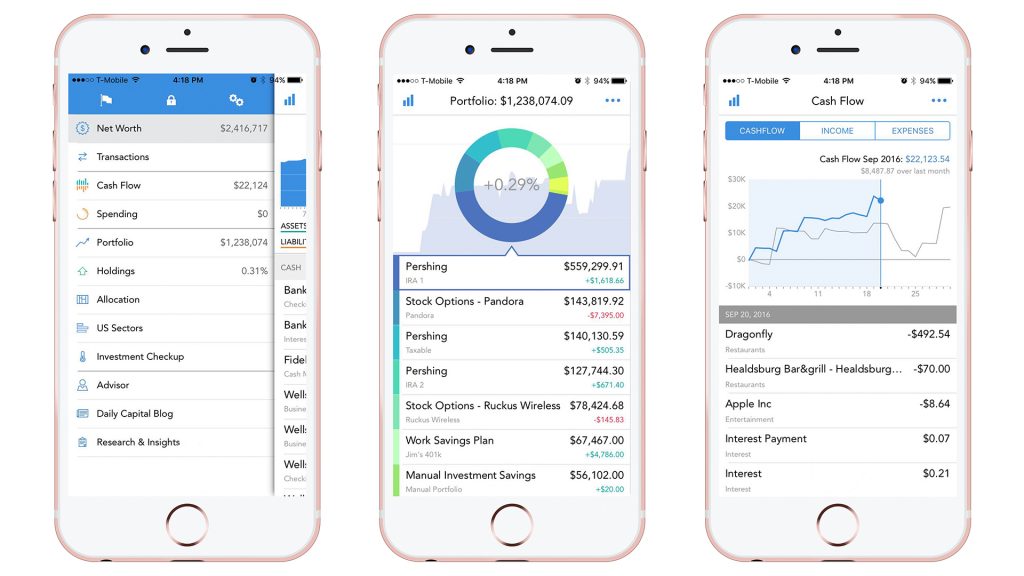 You can see how much you can contribute (adding more to the minimum) to your student loans/consumer debt every month and you can tweak your contribution until that debt is paid off. It's really useful and you can learn more in this Empower review.
Another way to get help with paying off credit card debt fast with by using the best debt management apps. These are mobile apps that help you get out of the red and provide innovative ways to get out of debt fast. After all, the goal is to make your debt disappear as quickly as possible.
So here are some steps on how to pay off debt that'll work for just about anyone.
How to pay off debt
Here's a six-step plan to crush that debt over the next 12 months:
Free your credit use
Create a safety net
Develop a plan
Contract your creditor
Execute the plan
Make the mosts of windfalls
Step 1: Freeze your credit use
While you don't need to cut up your credit cards, it may help if you take them out of your wallet or purse so you won't use them. If you only have debit cards then you can't spend what you don't have since they are linked to money in your checking account and not a line of credit. This is important when you are focusing on paying off consumer debt.
Step 2: Create a safety net
You will definitely need an emergency fund which you can stash in a savings account. Stashing three to six months of expenses is the norm, so when you run into an emergency you can use your emergency fund instead of getting more into debt.
Step 3: Develop a plan
Making the minimum monthly payments is not a plan. You'll either need to save more by cutting expenses or earn more — ideally both. You can trim on your expenses by using money-saving apps which go through your financial accounts and find savings for you.
Apps can really improve you financial standing — and there are even money-making apps that can help you earn money from your phone. In addition, you can take another job, work as a freelancer, or selling things in order to work smarter, not harder.
Step 4: Contact your creditor
You can see if consolidating your debt is good idea for your situation. Debt consolidation might work for you if you want to work towards becoming debt-free by reducing your monthly interest rate and payments to something more manageable for you.
Step 5: Execute the plan
If you have only one card with debt on it then it's simple, use all your extra cash towards paying this credit card off. If you have multiple cards, then pay the card with the highest interest rate first, and pay the minimum balance on the other cards. Once the card with the highest interest rate is paid off, move on to the next card with the highest interest rate to focus on paying off.
Step 6: Make the most of windfalls
Got a bonus at work? Tax refund? All of your cash windfalls should go towards paying off your credit card debt.
How would you describe your current financial situation?
Personally, I had to go through a dramatic experience in my life late 2016 to finally realize and make a decision to financially come to sense and free myself from debt. Also, to vow to never again put myself in this financial situation ever again!
With the beginning of 2017, I made a financial decision to save 45% of my monthly income by spending less and any other additional income (bonus and income tax).
I had created 4 bank accounts and I paid myself before I paid off my monthly expenses which method allowed me to live within my needs and not over spend. I only spend what I had in my spending account.
My four accounts — how I made it work:
Long-Term Saving Account – 20%
Business Account – 10%
Short-Term Savings Account – 10%
Spend Account – 5%
The reason I created these 4 accounts:
Long-Term Savings Account – I wanted to have an emergency fund and an account I can build over time and not worry about taking money out for any reason.
Business Account – Number 2 of my 2017 resolutions was to:
1) Invest in an organization or company I felt was bringing meaningful resources to people and
2) Purchase my first income property and start earning passive income. In order to do so, I created an LLC and Business Account and started to save.
Short-Term Saving Account – Even though I was paying more than the minimum monthly payments on my credit card I had this account just for that reason and for any major expenses in the near future ex. Student loans.
Spend Account (Checking Account) – This account is where I was paying off my monthly expenses, daily spending. So when the funds from this account ran out no more spending for me!
Do you consider yourself to be money-savvy?
I would have to say as of now and in my current financial state I am more knowledgeable, conscious, and goal-orientated towards money and yes I would consider myself money savvy. There's a lot I don't know but that's the fun part going out there and seeking that information.
What financial advice would you have wished to hear when you started working?
One financial advice I would I knew before when I started working is about the importance of investing.
All my life growing up the only thing I heard was to get a job to earn an income, pay off your expenses and the remaining save. This is true for the most part but what I should have been taught was to earn an income, a percentage of your income you save, pay off your expenses and the remaining earning you invest.
What financial achievement are you most proud of?
The financial achievement I am most proud of to obtain an excellent credit score over 700+. If you want to learn how to improve your score you can check here.
It wasn't something that happened overnight It was a determination for me to achieve this goal and be an example for my young brothers, sisters, and cousins.
Also I was able to pay off my car loan after 5 years ($12,000).
What expense can you not live without?
One expense I can't live without is rent. At the moment, I am working on creating another stream of income to balance this major expense.
What expenses could you cut down on?
One expense I can cut down on is my Netflix account, which I will be cutting loose!
What are your long-term financial goals?
One of my long-term financial goals for the end of 2017 is in my long term saving account to have 25% of my yearly salary ($22,500). I also plan to pay off my students loans of $29,000 in 2 years and open at Roth IRA account to start to save for retirement.
What are your short-term financial goals?
My short-term financial goal is to save $5,000 in my business account.
I also decided to change my percentage of saving; I made a new goal which is now to save 60% of my monthly income starting in July 2017.
Do you have any side hustles or ways to gain supplemental income?
Yes, I started back my personal fitness business – from doing group fitness training class and 1 on 1 personal training session.
Also teaching myself how to program to eventually become a front-end developer.
What career path would you choose if money was not an issue?
If money wasn't an issue where would my path be is having that mindset I had at a young age where I believed I can do and be anybody. Being more creative and having the enjoyment of doing what I truly love!
Closing thoughts?
Start now if you can manage your finance on a small scale and knowing where all your money is going once you reach a stage in your life where you have a partner, family, mortgage, business you will have the core understanding of finance and how to manage your money.
Also having a goal and a plan for your finance will clear up your path to financial freedom. I would recommend reading this book, The Millionaire Mind, which provides roadmaps as to how average millionaires found their niches through very attainable ways.
After reading this book, I felt like becoming a millionaire is no longer a wild dream but a very attainable goal. It makes me strive to continue to improve my finances and set financial goals for myself.
Conclusion
Thanks for your submission Johnson and letting us know how one can really pay off 5000 credit card debt in only 9 months!
I wanted to let my readers know that there is some great valuable advice here, however, everyone has different goals, aspirations, and walks of life.
This was a great learning experience for me learning about somebody else's personal story with money and how they paid off $5K of credit card debt.
Get up to $250 today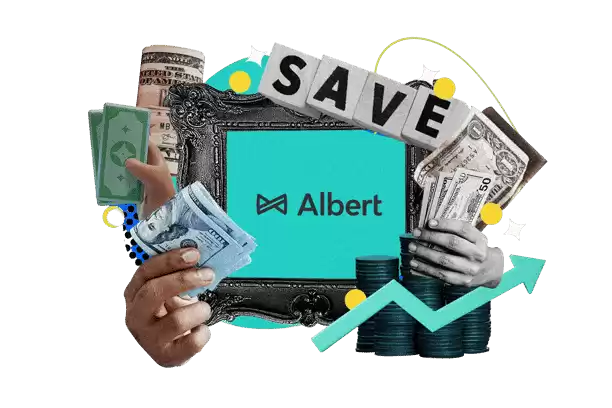 Albert
Get spotted up to $250 without fees
Join 10+ million people using the finance super app
Banking with instant discounts on gas, food delivery, groceries and more
Start investing, saving, and budgeting for free
JOIN ALBERT NOW