People invest in Real Estate Investment Trusts (REITs) because they produce above-average dividends. The purpose of REITs is to buy and develop properties to grow their investment portfolio. The main advantage of REITs is that they are income-generating investments.
REITs are an attractive option for individuals because they can access larger investments. As the market grows, REITs produce higher returns for investors.
In this article, the types of REITs are described in detail. The best paying jobs working with REITs are outlined, along with the prerequisites. Read on to learn everything you need to know about the best jobs in REITs.
Types of REITs
What is a REIT? It is a company that owns one or multiple properties on behalf of a group of individual investors.
REITs come in different forms and packages. They offer diversified ownership.  Each individual shareholder owns a share of the property.
There are five main types of REITs and each REIT is part of a different sector and offers investors different risks and rewards.
The 5 Types of REITs
It is important to understand what each type offers to make the best investment for your future. Below we outline the key details about each type of REIT.
1. Residential
Owns and operates apartment buildings. They are most lucrative in larger metropolitan areas where single family housing is more expensive. Landlords can charge tenants more in rent which increases the income received. Consider the median income, vacancy rates, and types of businesses and amenities located in the area before investing.
2. Mortgage
Invests in mortgages rather than physical properties. Well-known examples are Freddie Mac and Fannie Mae. They are government-sponsored groups that buy mortgages on the secondary market. Risks include increases in interest rates which results in decreased mortgage values. 
3. Office
Invests in office buildings and receives income from tenants who have signed long-term leases. Important considerations are unemployment rates, vacancy rates, and performance of other REITs. It is more lucrative to own average buildings in a city like New York City, than somewhere like Milwaukee. 
4. Retail
This is the largest percentage (24%) of REITs in the U.S.. Most retail REITs are shopping centers, malls, and freestanding buildings. When investing in a retail REIT, you need to know how the store(s) are doing financially. Income from retail REITs comes from rent paid by the tenants. It is important that your tenants are running a financially viable business. 
5. Healthcare
Invests in medical centers, hospitals, and nursing facilities. Their financial success depends directly on the healthcare system. Increased demand for healthcare is positive for this type of REIT. Investors should look for healthcare companies with strong financial standing.
REITs are also classified on how their shares are bought:
Publicly Traded REITs are regulated by the Securities and Exchange Commission (SEC). They can be purchased and sold by individuals.
Public Non-Traded REITs are registered with the SEC but do not trade on the national securities exchanges. They are less liquid but more stable than publicly traded REITS as they are not subjected to fluctuations in the market.
Private REITs are not registered with the SEC or sold on the national securities exchanges. They are bought and sold to institutional investors.
Best Paying Jobs in REITs
Working with REITs can be challenging but the rewards can be astronomical. There are a variety of ways that you can work with REITs and earn a competitive salary. The trick is finding the job that best matches your skill set and investment comfort level. 
1. Real Estate Agent
Real estate agents are licensed professionals. Their main job is to represent buyers and sellers in real estate transactions. There are a variety of real estate designations real estate agents can work towards.
These allow agents to diversify their work experience in the following fields:
Appraisals
Mortgages
Property management
Commercial RE
Residential RE
The more credentials a Real Estate agent has, the higher the earning potential. More credentials enable agents to work with a diverse range of clients and sectors. Real Estate agents must join the National Association of Realtors to earn the title "Realtor".
2. Real Estate Broker
Like agents, real estate brokers are licensed to help clients buy and sell their homes. Brokers have completed more educational requirements and certifications. These allow them to work independently of an agency or to start their own agency and hire other agents.
There are three types of brokers:
Associate brokers choose to remain working under another broker.
Managing brokers hire and train new agents, and manage daily office operations.
Principal brokers oversee real estate agents to ensure everyone is in legal compliance.
3. Real Estate Investors
Investors buy property, then track the market, and watch their investment grow. When the investment increases in value, the investor can sell to generate income.
This job requires an extensive knowledge of the real estate market. There is a certain amount of risk that comes along with investing. Investors like to be sure that they will make money off of their ventures. Good investors also know how to invest with as little money as possible.
Real Estate investors should be well-versed in a variety of investment strategies. They should also be able to identify the best strategy for individual investments.
4. Acquisition
A real estate acquisitions analyst conducts market research, then analyzes potential investments. The acquisitions analyst writes detailed reports for investors. These reports present both the big picture and also the finer investment details. This includes analysis of both the potential risks and the rewards of the investment.
An acquisitions analyst shoudl have experience in finance, business administration, or real estate. These fields provide a strong background for data analysis in the real estate market. An acquisitions analyst should have several years experience as a real estate broker. This provides for a deeper understanding of the market and how to find the best investments.
5. Development
Real estate developers come from a variety of backgrounds. These include urban planning, architecture, construction, finance, law, and real estate agency. A bachelor's degree in finance or business is a plus as is a real estate license.
The job involves finding the best location for a new commercial or residential development. The key to a successful project is putting together the right team. You need to hire the following people:
Architects
Lawyers
Real estate agents
Electricians
Plumbers
Construction workers
Developers also network with investors to get financing for the project. They also work with the team to create a brand that people recognize and trust. This attracts investors for new projects.
6. Real Estate Investment Trusts Financial Analyst Jobs
Well established real estate companies with sophisticated portfolios hire financial analysts. Their job is to analyze market trends and investment risks and benefits. This is a specialized position dedicated specifically to the real estate market.
Financial analysts for REITs help create strategic investment plans. This requires an in-depth knowledge of real estate law. They also ensure that the company invests in properties that grow in value and yield high returns.
7. Relations Consultant
REIT investor relations consultants develop strategies for creating and fostering relationships with investors. Relations consultants educate clients on how the market evolves over time.
Relations consultants address questions from potential investors. They educate investors on real estate investment policy and law. Consultants also provide information on a variety of real estate related topics.
8. Asset Management
As the job title implies, a real estate asset manager reviews real estate portfolios. They analyze portfolio performance and identify opportunities for growth. This role is especially important for larger real estate portfolios.
In larger firms, asset managers who focus solely on improving the growth of the firm's real estate assets. The asset manager advises property owners on how to increase cash flow. They also advise on when to invest in property improvements.
9. Real Estate Property Appraiser
The property appraiser assesses the current value of residential and commercial properties. The base appraisals on trends and patterns in the current market. Appraisers typically specialize in either residential or commercial real estate. Because they inspect and review the properties, appraisers work out in the field.
Their job is to judge each property based on information they gather during their visit. Appraisers consider external factors such as county land value and local amenities. Appraisers also maintain and update property records. They testify in court over disputes related to the property. They also prepare comprehensive reports on their findings.
10. Real Estate Attorney Jobs
A real estate attorney is licensed to practice law in their state where they reside. The attorney's license authorizes them to prepare and review contracts and other documents related to the sale or purchase of a property.
In addition to preparing documents, advise clients on purchases and investments. In some cases they may oversee a closing where a mortgage is used to purchase the property. In this case they could represent the mortgage lender.
Some states and lenders may require the presence of an attorney. Certain types of transactions and contractual issues require an attorney for approval.
How to Get a Job at a REIT
There are so many different jobs that need to be done to form and maintain a REIT. First identify the type of job you are either interested in or best matches your skill set. Find out if you have the required educational or work experience and if not, create a plan to get it.
Start applying to different REITs. Showcase your skills in finance, real estate, business administration, sales or investing. Network with people in the industry. Learn as much as you can about the different roles involved with REITs.
If you lack the education or experience, start in an entry-level role. Take opportunities to continue learning about the industry. You can work towards your dream job while learning more about the industry. The more you can learn about the industry, the more likely you will get a job and experience success.
Is a Real Estate Investment Trusts a Good Career Path?
Are you looking for a way to yield income? Are you interested in or have experience in the real estate market? Then working in REITs may be your dream job. It is advisable that you have capital, or know a good lender to get started.
You also need to be comfortable with taking risks. No matter your level of experience, there is always a chance that a property will lose value.
Frequently Asked Questions
What is commercial real estate?
Commercial real estate is property that provides work space rather than living space. This space is exclusively to conduct business related activities.
Income is generated by tenant leases. Commercial real estate caters to offices, warehouses, hotels, restaurants, retail, and healthcare facilities. It can be a stand alone building or an entire strip mall or campus of offices.
What do you need to become a real estate investor?
Becoming a real estate investor requires a comprehensive understanding of the market. Good investors seek to continually educate themselves as the industry evolves.
A bachelor's degree in the following areas is recommended:
Business administration
Math
Finance
Statistics
Economics
To be successful, an investor also needs to have some experience in real estate. It is important to get to know the other players in their field and be willing to work with and learn from them.
Investors need the skills to conduct a financial analysis of the market. This analysis leads to the development of a solid investment plan.
Should I buy real estate or invest in REITs?
When purchasing property as an individual, you are responsible for raising the capital. You are also solely responsible for maintaining the property, and attracting tenants. As individual property owner, you alone are subject to the risks of ownership.
When investing in a REIT, you are part of a group of investors. The group shares the responsibilities and risks of investing in property. You can do this by using real estate investing apps or investing in a publicly-traded REIT, which is listed on a major stock exchange, by purchasing shares through a broker.
How to invest in crowdsourced real estate?
These days, investments can be done through real estate investing apps. Crowdfunding companies such as EquityMultiple and Fundrise alternatives have their own apps that connect investors with potential real estate opportunities.
Investing in individual properties: EquityMultiple
If you plan on investing in individual properties, look into EquityMultiple. This platform is best for commercial real estate and is easy to use. There's a good investment selection to choose from and the company works with both non-public REITs as well as other real estate funds.
However, in order to become an investor on EquityMultiple, you will need to be accredited. Minimum investments land in the ballpark of $5,000, which may be a steep price for those just starting out in their investment journey.
Best for accredited investors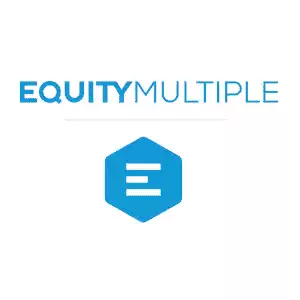 Investing in real estate portfolios: Fundrise
Beginners should find more real estate investment opportunities on Fundrise. This platform doesn't require accreditation and cuts out the middleman to offer you a lower introductory pricing system.
In fact, you can invest in your first real estate property for just $10. This gets you the starter account, which is one of five levels associated with a specific investment tier. While investments on Fundrise should be considered a long-term opportunity, the platform reports they implement a "value investing" strategy that uses the buy low, sell high mentality.
The Bottom Line
REITs allow investors to access real estate while sharing the risks. Investing in a REIT is much different than buying a house or other type of building. Buying a REIT allows investors to own larger properties and reap the rewards. REITs also tend to pay higher dividends than other types of investments.
All investments have some type of risk involved so it is important to do your research to develop a sophisticated understanding of the real estate market before investing in a REIT.