Though the American Association of Retired Persons (better known as AARP) has typically been linked to a class of members older than 65, the requirements necessary to benefit from the perks of this association include practically all ages.
There are many real-life benefits you can take advantage of by signing up for a membership with this nonprofit organization that serves more than just the senior crowd. In fact, when comparing costs versus benefits, the low yearly membership price can be made up ten-fold depending on what perks you take advantage of.
This guide introduces you to those benefits, many of which impact common areas of your life that require you to spend money each year. After you've seen how much you can save with AARP discounts, you may not be making fun of the membership any more. Instead, you'll be enjoying the savings you've been able to have access to as a full-fledged AARP member.
Are you ready to find out if an AARP membership is worth it to you? Let's get started.
15 Things You Should Know About AARP
Think you know what AARP is all about? Think again. Check out these facts for all the information you need to use your new AARP membership to the fullest.
1. What is AARP?
AARP is the American Association of Retired Persons, which is a nonprofit organization that provides a variety of discounts for their members. While they do cater mostly to people nearing retirement age, you don't even have to be over 50 in order to apply. There are many benefits that make it a worthwhile investment, most of which we'll cover below.
Get a FREE gift when you join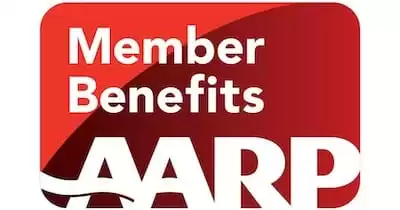 AARP
AARP membership gives you access to discounts, programs and services from trusted brands. Users can join today and receive a FREE gift!
Claim your gift
2. How old do you have to be to join AARP?
The truth of the matter is that anyone can apply to join AARP. All you have to do is navigate to their website or call them to speak to a representative. Once you've entered your information, you should immediately have access to all the benefits of being an AARP member.
For many folks, financial wisdom is something that comes with time and experience. However, you don't have to be a certain age at all to apply for AARP membership, or take advantage of the discounts and offers specific to AARP members.
3. How much is an AARP membership?
Going rates for AARP membership start at $16 per year. For the cost of a single month's worth of streaming services like Netflix, Hulu, or Discovery+, you could be enjoying an entire year's worth of benefits provided by AARP.
However, if you choose the automatic renewal option, you can qualify for a discounted price of $12 per year for the first year. If for any reason you need to cancel your membership, you can do so at any time. You will have the option to add a spouse or partner for free as well, which allows you to extend your benefits to those you love most.
Get a FREE gift when you join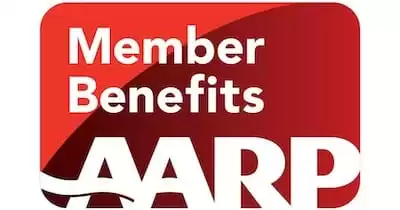 AARP
AARP membership gives you access to discounts, programs and services from trusted brands. Users can join today and receive a FREE gift!
Claim your gift
4. AARP Financial Benefits
Besides the obvious discounts you'll receive as an AARP member, you can also benefit from a number of other financial perks as well. Many of these are available on the AARP's website, some free for non-members.
For example, the AARP Money Map is a great tool for managing your expenses. You can also take advantage of the social security benefits calculator to determine when you should apply for benefits and how much you'll get.
Here is a short list of some of the other financial benefits you can expect from an AARP membership:
Identity theft protection
Free online tax preparation
Tips for building credit
Availability to meet with a financial advisor
Track healthcare costs
Helpful podcasts on AARP member benefits
Budgeting and savings goal setting series
These perks alone can often pay for the minor membership fee associated with AARP.
Get a FREE gift when you join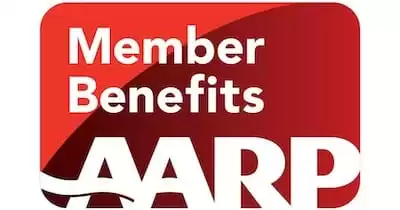 AARP
AARP membership gives you access to discounts, programs and services from trusted brands. Users can join today and receive a FREE gift!
Claim your gift
5. AARP Medical Benefits
Choose from the many perks offered to you regarding medical benefits from AARP, including:
Dental coverage
Vision coverage
Medicare advantage
Medicare Part D plans
Custom long-term care plans
Medicare supplement
Other Medicare-related plans
When it comes to healthcare costs, saving more can relieve the stress of having to worry about paying for services you need in order to have a better quality of life, no matter what age you are.
6. AARP Home, Life, and Auto Insurance
AARP is there for you when it comes to insurance, whether it's life insurance, homeowners insurance, mobile home insurance, automotive insurance, motorcycle insurance, alternate vehicle insurance (such as ATVs, golf carts, and snowmobiles), boat and personal watercraft insurance, collectible car insurance, and recreational vehicle (RV) insurance.
7. AARP Health and Wellness Benefits
Membership with AARP provides benefits for health and wellness, from discounted fees and tax advantages to prescription savings, vision discounts, in-home caregiving, and weight loss. Here are some popular retailers that work with AARP health and wellness discounts:
| | | |
| --- | --- | --- |
| Flip50 | Glasses.com | HearUSA |
| Lenscrafters | Philips Lifeline | RiteAid |
| Target Optical | Walgreens | OptumRx |
If you link your AARP membership with loyalty cards from various retailers, you can also earn extra points towards reward programs.
8. AARP Travel Benefits
Traveling is one of the best places you can save with an AARP membership. For example, you can practically travel the world for free by saving up to 15% at hotel chains such as Starwood, Wyndham, and Hilton.
You'll also save up to 25% on car rentals from Avis and Budget, as well as qualify for free vehicle upgrades, adding additional drivers at no cost, and discounted GPS rates. Flights and travel packages are also available at discount through Expedia, so you can discuss travel insurance with an agent who knows what they're talking about.
No matter where you road trip, do it cheaper with an AARP membership.
9. AARP Entertainment Discounts
Budgeting for entertainment and recreation can be hard, especially when you're on a fixed income. If you've got an AARP membership, however, your budget in these areas has a little bit more wiggle room, thanks to the many entertainments, shopping, and dining rewards available.
When it comes to food and dining, discounts can go a long way. Members of AARP enjoy 10-15% off restaurants such as Denny's, Outback, and Bonefish Grill. For movies and entertainment, AARP members can take advantage of $9.50 ticket pricing for Regal ePremiere movie tickets when purchased online.
There are also many retailers that work with AARP members, from Harry & David and Simply Chocolate to 1-800-BASKETS. Recurring deals can be taken advantage of as well as they appear, along with limited-time offers that can easily make up the difference when it comes to paying for your AARP membership.
10. AARP Job Search Assistance
Many people who enter retirement may find that getting a part-time job helps to pass the time. Even those of us still of working age want to have access to tools that help us find better quality job search results, no matter what those jobs are.
AARP's Job Board is one of the best tools you can take advantage of, with or without a membership. This tool will help you discover new job opportunities, as well as provide information regarding career events, resumes, and interviews. You'll gain access to a wealth of webinars and informational videos to help you make yourself more marketable or fix some of those job search mistakes we're all guilty of.
11. AARP The Magazine
Access to AARP The Magazine is free, but you can enjoy it with your membership as well. This publication includes news on topics such as literature, finance, tech, film, and health, along with many interviews with celebrities. While the majority of articles relate in some way to seniors and/or retirement, there are topics that apply to a wider range of age groups, too.
You can subscribe to both the digital and physical version if you'd like, or choose one method for receiving AARP The Magazine.
12. How to Join AARP
Signing up for the AARP membership program takes very little time at all and can be done over the phone or online. Once you've completed the sign-up process, your AARP card can be printed right then and there or you can request to have it mailed to you. Cards typically take between 3-4 weeks to ship to you once they're requested.
Get a FREE gift when you join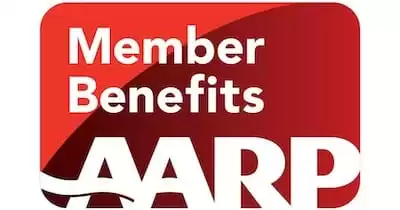 AARP
AARP membership gives you access to discounts, programs and services from trusted brands. Users can join today and receive a FREE gift!
Claim your gift
13. Ace Your Retirement Tool
Avo is AARP's digital retirement coach through AceYourRetirement.org that will help you plan for your retirement. You won't need a membership to access this tool, which can help you by asking you questions about your goals. You'll then receive custom suggestions on how you can make your retirement goals happen.
14. AARP Brain Games
Staying active and mentally sharp is part and parcel one of the best ways to fight some of the common conditions we face as we grow older. That's why AARP offers free games you can play to increase your focus and mental acuity. Popular games include Solitaire, Blackjack, and Mahjongg, as well as crossword puzzles.
If you're interested in learning more about how to play games and get paid, we've written a few blog posts on the subject. Check them out to learn how you can earn more for your playing time.
15. AARP Now Mobile App
If you're a senior who has mastered the art of the cell phone or just a young 20-something looking to plan for the future, the AARP Now mobile app has practically everything you need to take advantage of your AARP membership benefits.
Both an Android and an iOS option are available for download. You can use the AARP Now mobile app even if you aren't a member. If you do choose to sign up with AARP, the app allows you to join, register, renew, or otherwise manage your membership right then and there.
AARP Alternatives
Besides AARP, there are a handful of other organizations that provide retirees and people of all ages discounts for various goods and services. For example, the American Seniors Association is based on conservative values and only costs $15 per year to join. Another conservative entity, the Association of Mature American Citizens, costs just $16 per year to join, which is the same price as the regular AARP membership. There is also the National Association of Conservative Seniors, which is $12 per year to join and serves those in the military and small businesses with a faith-based approach.
How to Decide if AARP is Right For You
AARP membership might not be for everyone, but it's certainly a good value when you think of the discounts you could enjoy that would put more money in your pocket. Even the vast amount of information and support is worth the trouble, especially when it comes to managing money, becoming more financially stable, and all the other perks that come along with AARP membership.
If you perform a simple costs versus benefits comparison, you'll see that for $12 per year with hundreds of potential dollars saved, making up the yearly cost of membership isn't that difficult. This is true even if you don't sign up for automatic renewal and pay the $16 per year instead.
AARP is A-Okay with Me
Retirement and old age are things we all experience at some point in our lives, but it pays to know that starting out while you're young can make your future a whole light brighter. With an AARP membership, you don't have to be over the age of 65 in order to apply or save with the many discounts available. Instead, you can focus on living your life to the fullest so when it comes time to retire, you've got a game plan.
Get a FREE gift when you join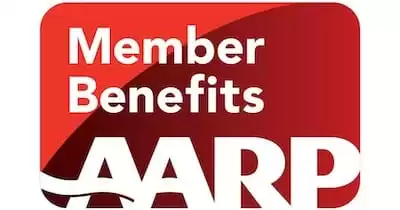 AARP
AARP membership gives you access to discounts, programs and services from trusted brands. Users can join today and receive a FREE gift!
Claim your gift
Get Out of $30,000 or More of Credit Card Debt