Pros:

App Store: 160,448 reviews

Pros:

App Store: ‎75,500 reviews

Pros:

App Store: 47,805 reviews
Our Pick
Pros:
App Store: 160,448 reviews
While these Skillz game apps to win real money won't be earning you enough to quit your day job, they can be a nice way to take a break and earn some extra cash.
New research conducted by British psychologists shows that Millennials use their smartphones roughly twice as much as estimated.
In fact, the preliminary study found that they used their phones an average of 5 hours a day — that's roughly 1/3 of their total waking hours.
We are on our phone a lot, we get it.
Wouldn't it make sense to make money and have fun with your phone and win real money with Skillz apps?
Best Game Apps to Win Money Today
If you are looking for real ways to make money from your phone for free then consider checking out my quick list of the best game apps to make money from Skillz.
Skillz mobile app is an eSports mobile games platform that allows players to create games, launch, and ultimately earn cash.
Don't worry, I've personally tested all of the recommended apps and Skillz is legit and these games have great user reviews on the App Store and Google Play Store.
Download all or most of these free apps today to increase your odds of winning cash for playing games.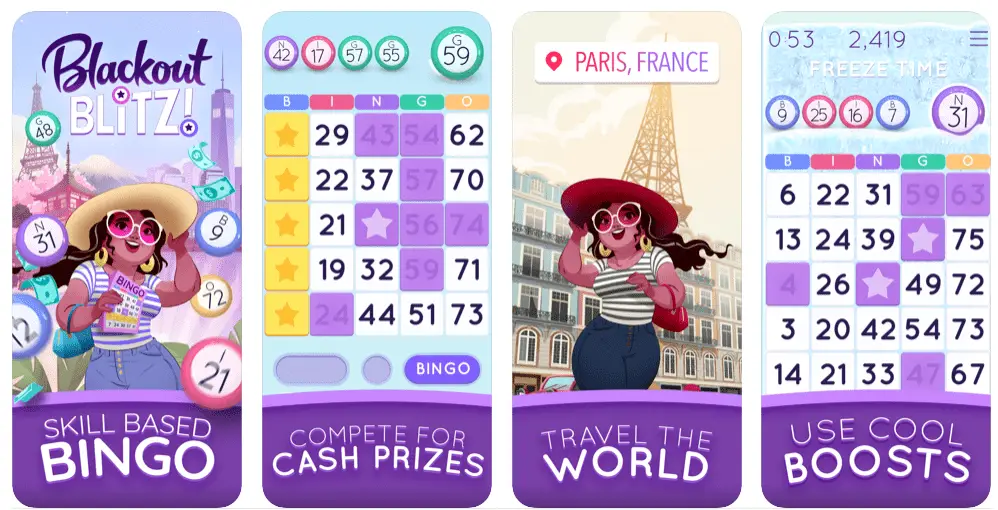 Blackout Bingo is a free bingo game where you can win real-world rewards and cash prizes. This game boasts over 13K+ positive reviews in the App Store.
Dive fast and use fun boosts to take the Bingo world by storm. Travel the world and play in amazing and exotic places. A recent player left a Blackout Bingo review saying:
"Are you going to make $700 from this game? No, probably not possible! But the two days I've been playing this I've earned about $34.59! "
It takes concentration, speed, and strategy to become a bingo master. Do you have what it takes?
Cash tournaments aren't available in AZ, AR, CT, DE, IN, LA, ME, MT, SC, SD, and TN but residents can still play the free games for swag! You can download it for free here.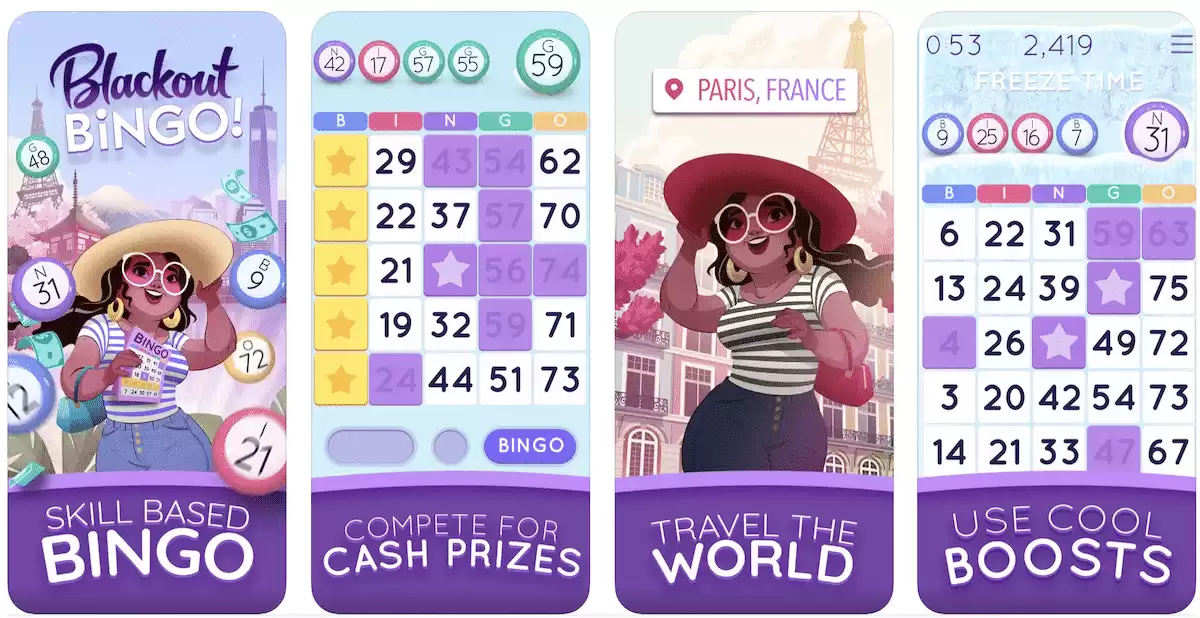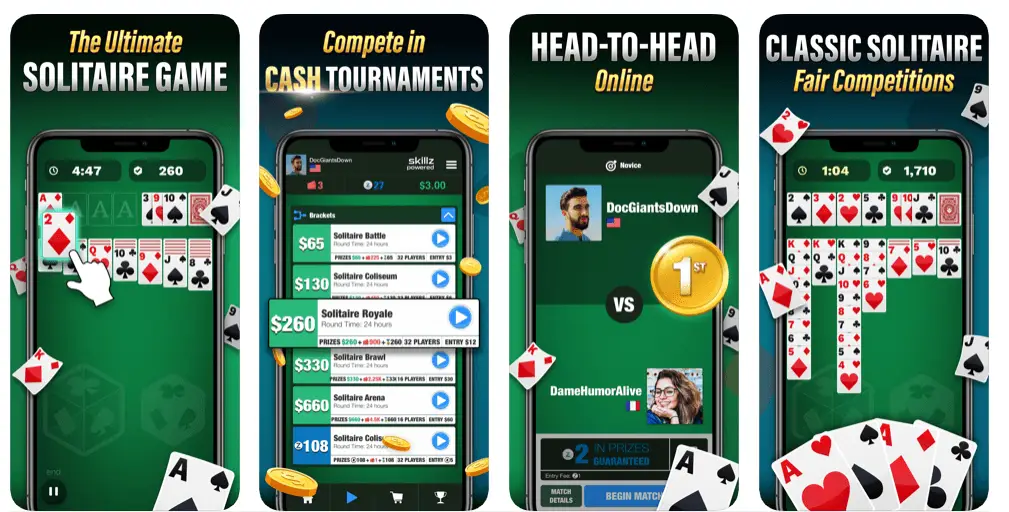 Solitaire Cube is an addicting game where you can play Solitaire on your phone for money. It's available on the Apple Store and Google Play Store.
It's pretty easy to get started and the game will match you up with other players who have the same level of skills in real-time.
Solitaire Cube includes tournaments and head-to-head competitions with real cash prizes (where available). That's what I was interested in most.
If you deposit money you can enter cash tournaments against other players. Cash outs are through PayPal and I had no issues withdrawing or depositing money.
How to play? Stack cards into piles to sort them by their suit. Sound easy? It is! You can download it for free here.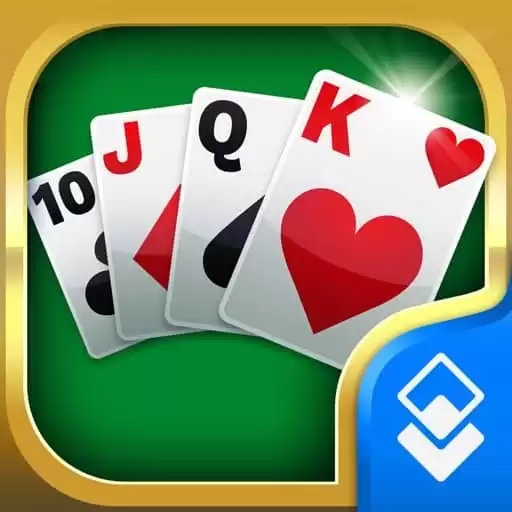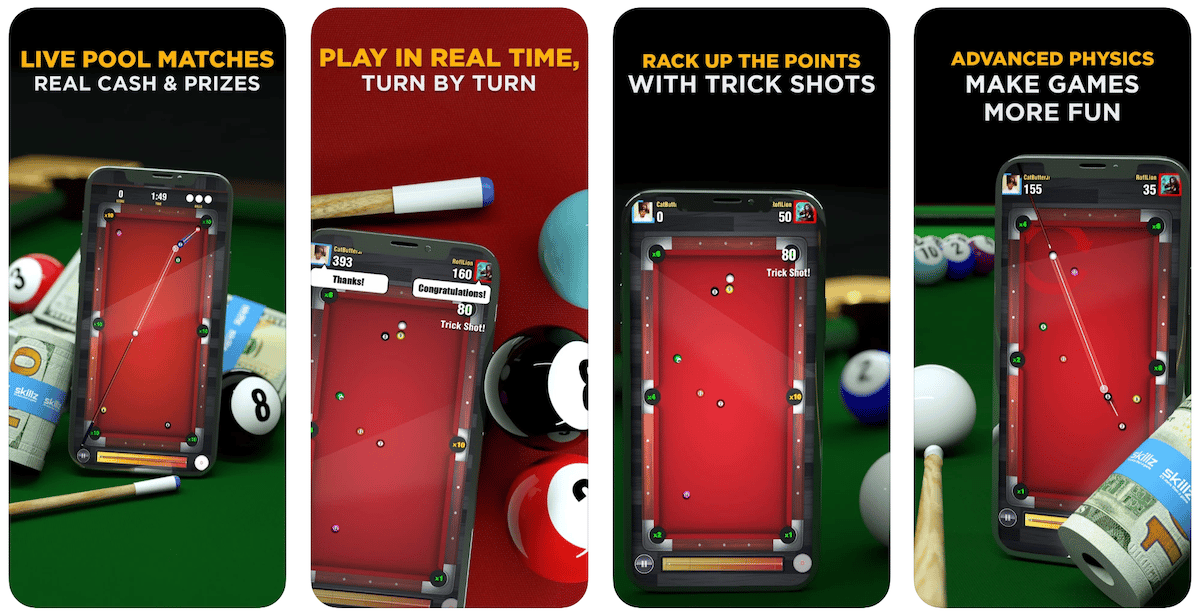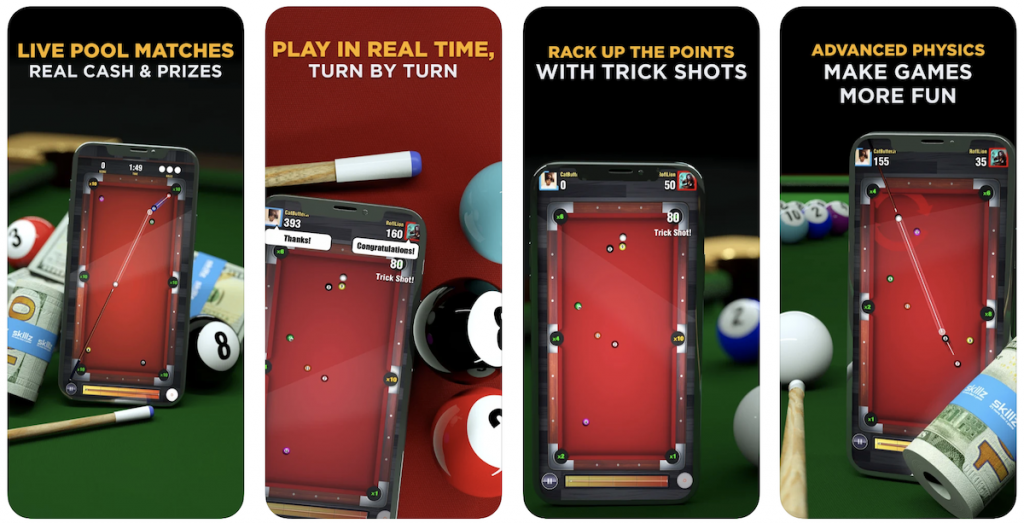 Pool Payday is one of my favorite gaming apps to win real cash. I've been playing online pool since back in the AOL days and now I enjoy playing it for real money.
"This billiards game is probably the most realistic pool game on iOS (I've tried them all)."
So if you enjoy playing pool as it should be played — with stunning 3D graphics and the most accurate and realistic pool physics available on mobile — you should give it a try.
To chalk it up, this app is complete with leaderboards, trophies and an amazing loyalty program that rewards you just for playing.
Just note that cash tournaments aren't available in AZ, AR, CT, DE, IN, LA, ME, MT, SC, SD, and TN but everywhere else is fair game to win actual money! You can download it for free here.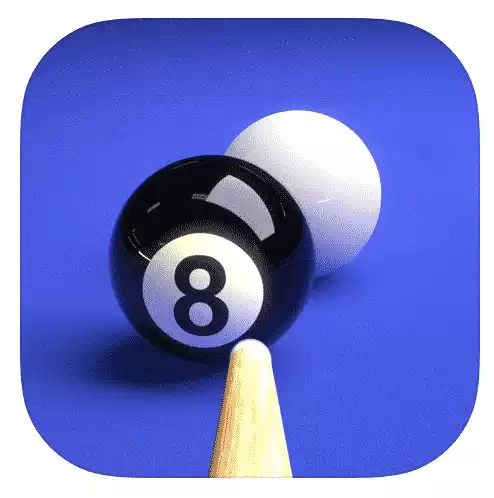 Pool Payday
You a fan of billiards? Compete for 1-on-1 in live real-time games for fun, for profit, or both! The cash prizes are redeemable via PayPal, Apple Pay, and more.
Play Now →
Pool Payday Review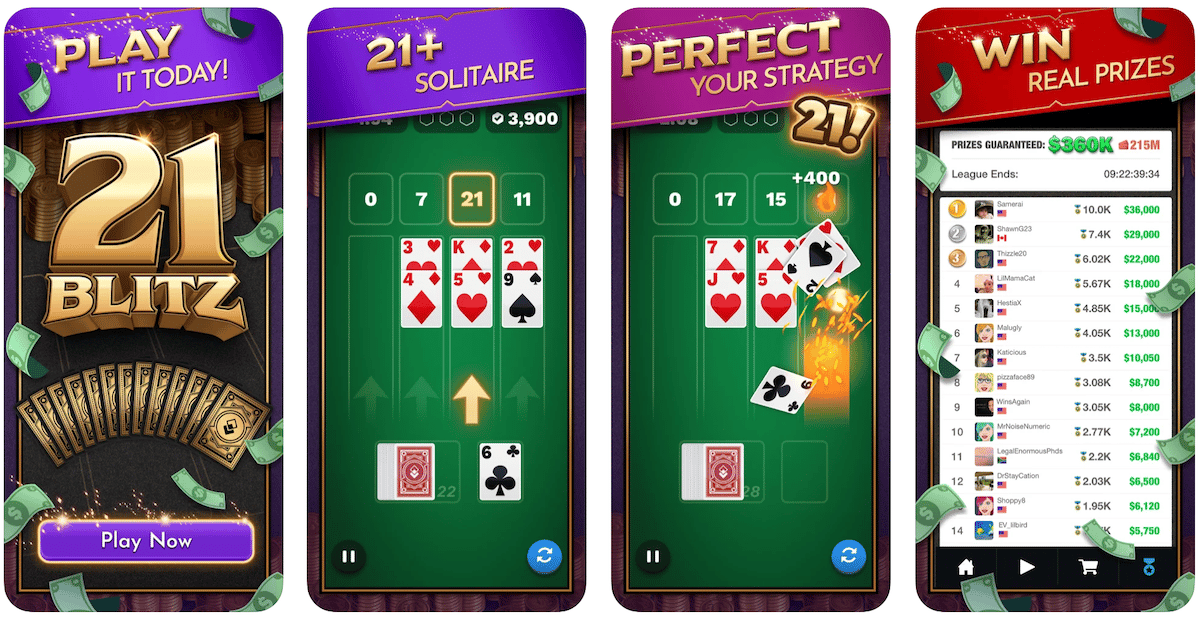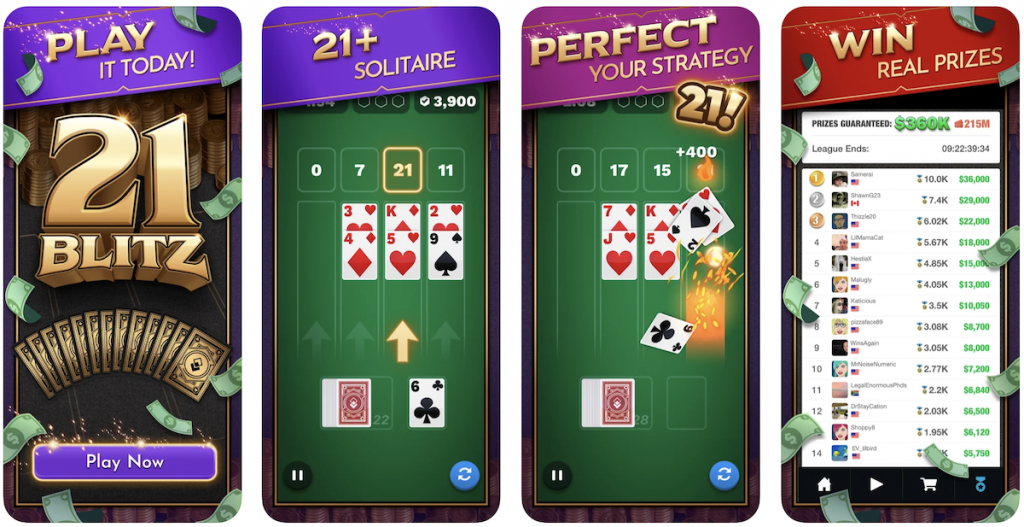 Lots of us already play solitaire games for fun or just to pass the time. Want to see if you can win real money at it?
You can check out an app called 21 Blitz that lets you play for real money. You can get paid up to $82 per win.
There's no catch, you can choose to play in high stakes tournaments or just for fun. Each game, you'll play with 5 other players of equal skills.
With raving reviews and over 33.9K positive ratings in the app store, this is a legit gaming app that pays.
Cash tournaments not available in AZ, AR, CT, DE, IN, LA, ME, MT, SC, SD, and TN but you can still win some amazing prizes!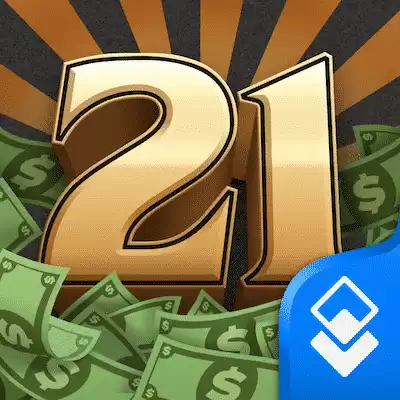 21 Blitz
21 Blitz is a mix of 21 and Solitaire. It's a perfect way to practice your 21 skills, train your brain or just pass the time. Play against real people for free then switch to cash games when you're ready to compete and win!
Start Earning Cash →
21 Blitz Review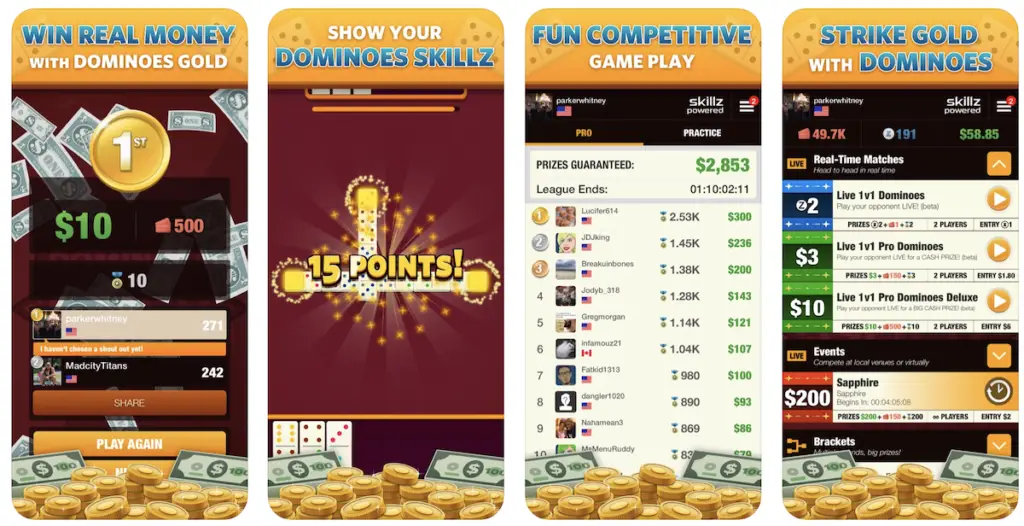 Dominoes Gold is a gaming app that lets you win real money for playing dominoes.
You won't waste your time with this win real money app as it has a 4.7/5 rating out of 6.2K+ reviews in the App Store.
I've been playing for the past few weeks and win around I win about 70% of my matches — it's legitimate.
The only thing you'll want to do when playing is turn off notifications or disable phone calls so you won't get interrupted doing a real-time cash game.
Cash tournaments not available in: AZ, AR, CT, DE, IN, LA, ME, MT, SC, SD, and TN but you can still play for free if you're in these areas.
PayPal Payouts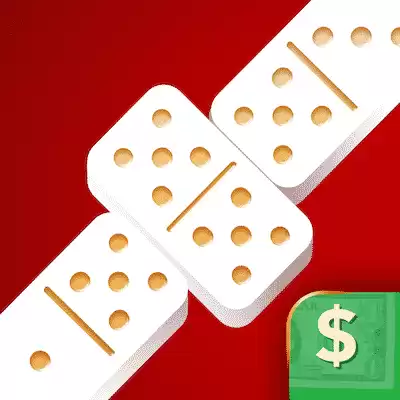 Dominoes Gold
When you play, Dominoes Gold, you're playing the classic board game dominos for real world prizes! Challenge your opponent by playing identical games versus the computer. See who can defeat it by more. The winner earns real prizes!
Win Money Now →
Dominoes Gold Review
Recap of Best Skillz Games for Real Money
All of the best Skillz games to win real money above are legitimate and payout. Here we recommend the following if you had to go with just a few downloads:
These 3 apps will pay you to play games on your mobile device:
Blackout Bingo – This app lets you play bingo for money — make $100 today. It is absolutely free to play Blackout Bingo and earn real-world rewards and cash prizes when you download through this link.
Solitaire Cube – Earning money by playing games on your phone sounds like a dream. But this app really pays you for playing solitaire with cash rewards.
21 Blitz – This free app offers you the ability to play a mix of solitaire and 21 — but here you can play for free and win real money.
We are on our phones a lot, right? Wouldn't it make sense to make money and have fun with your phone and win real money through apps?
Hope you were able to find a Skillz app that's right for you.
Good luck on your money-making journey. Next, you can check out ways to get free money… there are only 12 steps to collect $1,000+ in instant sign up bonuses from these companies.
Best Game Apps to Win Real Money
Pros:

App Store: 160,448 reviews

Pros:

App Store: ‎75,500 reviews

Pros:

App Store: 47,805 reviews
Our Pick
Pros:
App Store: 160,448 reviews