Your career search is a significant factor in realizing your dreams after you wrote all those college essays and finally graduated. In a competitive job market, job seekers can have trouble landing a job for even a small typo on their resume.
Mistakes are often the cause of people not landing their dream jobs. I had a job as a resume review expert and too many times I'd run across so many red flags on a resume.
It is vital for a job seeker to be careful during the job search as mistakes may make your search much more challenging. In order to avoid making common job search mistakes, it is important to learn from job search frustrations that many job seekers commit.
Yes, you cannot be perfect so the least that you can do is be conscious of how you carry out your career search. Evaluate yourself and check which of your strategies pulls you down by learning about common job mistakes and correct them.
Let's get started.
Job Search Mistakes People Make and How to Avoid
Avoiding this job search mistakes may help you in sending good impression on your potential boss and to drive your career search in the right path.
1. Too Much Irrelevant Information
When I was reviewing resumes I noticed how much irrelevant information was included. If you are under 30 years old, you probably only need a one-page resume.
Anything else is overkill.
Be sure to include your previous job experience and the bullet points should be related to the job you are applying for. You only have 30 seconds to make a good impression, so make it count.
2. Too Much Information on Cover Letter
Another terrible job search mistake people make is including too much information on the cover letter. Think about it, if you were hiring for a financial analyst position, would you want to read about how the applicant volunteers at a dog shelter?
The hiring manager wants to know how your previous experience makes you an excellent candidate for the job at hand. Anything that you've done that demonstrates that, can be included. Keep everything else off.
3. Not Making a Match Between Your Qualifications and the Job
The job market is tough. Most companies on average receive a few hundred resumes for a posted position. That includes employees in-house who may also be applying for the job and already have the company culture on their side.
How can you beat that?
Well, your qualifications can. What you should do is look at the job requirements line by line.
In your resume, for each previous job you had, tie in how your previous experience matches up with the job requirements and description. This way, when they read your resume, how can they not hire you?
4. Limiting Oneself to One Type of Career Job Experience
Why limit yourself to one particular career job? Many job seekers who started working with a particular industry will refuse to check out other related jobs that they may be a good fit at.
For example, if you have a Finance degree but took accounting courses in college, you can apply for entry-level Accounting jobs.
So try to send your application to different companies to give yourself wider career options and a better chance to actually get a job.
5. Using Only One Search Medium for Career Search
Do not depend on just one medium for career info or career search. Try your best to harness all the resources presented to you.
Do you know that only about 15-20% of job opportunities are found online? Most of the job hiring written on signboards, newspapers or are just passed by mouth? So what can you do?
Try following to help you with your career search;
Use your Networks of Former Co-Workers
Former Employers
Professors
Friends
6. Do Research about the Company
If you are looking for some career opportunities then researching the company and the place is very essential.
It will not only help you in answering the questions during the interview but also be important in understanding the job that you are applying for.
7. Avoid Personal Likes and Dislikes in Resume
Many people make the error of building a resume based on their personal liking. The most suitable technique for writing the perfect resume is to write it with your potential employer in mind.
Remember these tips in your mind when applying for a career job:
How will the employer see your resume?
Does your resume tell everything the potential employer needs to read?
Have you mentioned the qualifications that relate to the job you are applying for?
8. Wrong Impressions to the Interviewer
You are assessed and judged by the interviewer during the interview. So avoid sending negative impressions to your interviewer.
Following points may help you in sending good impression on your potential boss and to drive your career in the right path;
Dress up properly
Cut your fingernails
Avoid slouching
Have eye contact with the interviewer
Confidently answer the questions
Avoid moving too much
9. Not Following Up
Let's say you have two candidates on paper who are the same. But come decision time, only one of them followed up with a thank you email to all the interviewers.
It's likely that that candidate has the edge given all things equal. So play it safe and send a thank you letter and you can include things that you forget during the interview.
It's very common for all interviewees to send a follow up thank you email so this is a must.
10. Leaving Your Job on a Bad Note
Don't burn any bridges even if you disliked your last job. Your past can come to haunt you in so many ways. So it's safe to just leave on a good note and give the standard 2-3 weeks notice. You never know who knows who, so play it safe.
These are the mistakes that you usually make in your career search; try your best to avoid them.
There is no excuse for errors when you do your career search.
Related Career Advice
Want a remote job? Get a FlexJobs membership just for $2.95!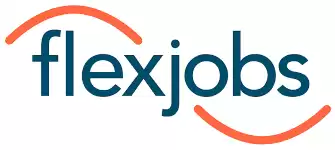 FlexJobs
Get access to vetted remote job listings for just $2.95 for 14 days
Enjoy partner discounts on products

Extensive job search resources & support
Click to Get $2.95 Deal
Earn up to $100 today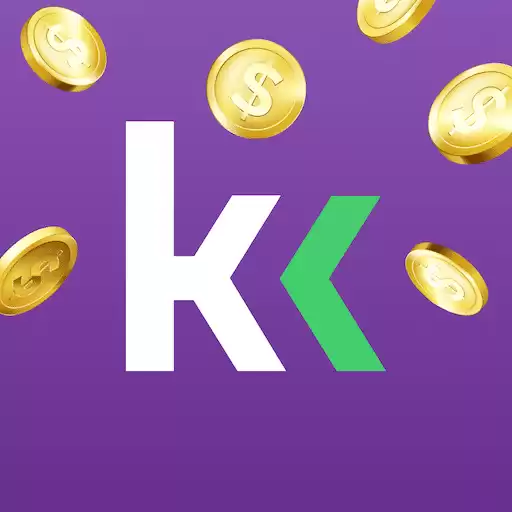 KashKick
Trusted by 2M+ users like you
This site pays you cash to play mobile games, save money, take surveys, and see offers — make $100 today. Over 2 million users agree that KashKick is a fresh and lucrative way to earn money and get paid directly to your PayPal!
SIGN UP & START EARNING NOW