Protect the ones you love and have one less thing to worry about. Here are the best burial insurance options we've found.
Have you ever thought about how your costs will be managed at the time of your burial? Yes, thinking about death and the expenses it can lead to isn't nice, but if you really care about your family, you should ponder over this. When you pass away, your family is already affected emotionally. In stressful times like these, unplanned financial expenses can cause even more worry. But, if you have planned well, and planned in advance, you can save your family from all this trouble.
Think about getting funeral insurance. Yes, it means bearing with additional expenses right now, but your family will be relieved later when they don't have to deal with any finances. So resolve to review your funeral insurance costs, and start planning for them right now.
So What is Burial Insurance?
In the simplest terms, it's a policy that covers all your burial expenses. There are obviously details in terms of the monthly increments and other things, but at the basic level, it is coverage for your funeral.
And no, it isn't like life insurance; yes, your family gets a financial benefit, but the two are very different, each with a different purpose. Life insurance can provide some monthly income to your dependent, but funeral insurance is only meant for the final expenses.
What are the Main Features of Burial Insurance?
Coverage Amount: The coverage amount ranges between $4,000 and $30,000.
Accidental Death Benefit: If you pass away in an accident during the policy's waiting period, your family can get a lump sum amount.
The 7 Best Burial Insurance Options of 2023

The best burial insurance is AARP Guaranteed Acceptance Life Insurance. This ranked as number one on our list because the policy is guaranteed acceptance, which means whoever is signed up is automatically covered, no matter what pre-existing health conditions. To sign up there are no medical exams or health questions required either. The only thing really required is that you are an AARP member aged 50 to 80. You are covered up to $25,000 and premium rates are locked in and aren't increased ever. It's a pretty solid funeral insurance plan for AARP members.

Another top burial insurance company is Globe Life. They offer low premium rates of only $3.49 per month. That's less than a cup of coffee at Starbucks. For this low monthly rate, they offer burial expenses coverage from $5,000 to $50,000. The average funeral expense ranged from $7,000 to $10,000, so this is plenty of coverage. This burial plan insurance also doesn't require any medical checks and you can sign up online. You can also get coverage for your spouse or children for cheap rates. I definitely recommend checking this company out if you aren't an AARP member.

So if the average burial will cost between $7,000 and $10,000 and you expect to stay in that range, you can consider Mutual of Omaha. They offer smaller burial insurance policies for lower amounts starting at $2,000. The maximum they will cover is capped off at $25,000. It's worth checking to see if you can get cheaper premium rates than Globe Life, but keep in mind some limitations this company has such as a two-year waiting period. Meaning, if you pass away and it hasn't been two years since you signed up, your beneficiary would only get up the amount you've already paid in benefits, plus 10%. After those two years, your beneficiary would get the full coverage amount, but it's always wise to read the fine print with all burial insurance coverages.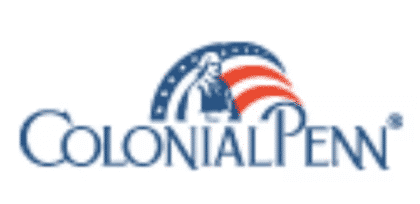 Colonial Penn helps you ease the financial burden for your loved ones with Colonial Penn's Guaranteed Acceptance Life Insurance. If you apply for this lifetime coverage, you can lock in a premium amount that is guaranteed to never increase at a price that fits your budget.

As much as we plan for major life events — marriage, our first home, children, retirement — many of us often overlook one of the most fundamental aspects of a solid financial strategy, and that's life insurance. But Fidelity Life insurance is crucial for helping to ensure that family needs are met in case of the death of a loved one during peak earning years. They offer benefits ranging from $10,000 to $150,000 for seniors aged 50 to 70 years old. They have a longer three-year waiting period, so keep that in mind. There is no medical exam involved either.

Assurity Life offers a wide range of insurance products to help make the complicated process of a loved one passing simple. An agent can help you to choose options that best fit your personal circumstances. It's fast and easy and they offer coverage from $5,000 to $50,000. There is no minimum age requirement either and they offer competitive rates. Even if you have a preexisting condition, you can get a competitive rate.

Purchasing a final expense life insurance policy through Transamerica is easy, and your age and health may not affect your approval for coverage. They offer the following three policies, immediate solution, 10-pay solution, and easy solution. Advantages of Transamerica's final expense life insurance policies are no waiting period for coverage to begin and no increase in premium due to age.
Why Should You Get Funeral Insurance?
So why do you need the best funeral insurance?
1. Saves You Time and Money
Because it saves your family from financial trouble in stressful times. We have already talked about this, but let's touch on it once again.  Funeral insurance policy covers all your burial expenses, and your family wouldn't have to spend a penny.
2. Claims are Quick
Because claims are processed within 24 hours. Yes, we know. Insurance claim takes ages to be processed, but not when it comes to funeral insurance. When a claim is made, most of the insurance providers pay the money within a day or two. So your family gets instant cash without having to wait or borrow from others.
And by the way, there isn't too much paperwork involved in making a claim; it only takes a short time.
3. Convenient
Because it's convenient. What's better? Paying a lump sum amount of money, or paying small increments? Obviously the latter; your funeral insurance doesn't put any strains on your pockets.
Funeral insurance is also convenient in the sense that you don't have to pass any kind of medical exams or fulfill a long list of requirements.
4. Peace of Mind
Because you get peace of mind. Once you have funeral insurance, you are guaranteed that your family won't face any trouble in terms of expenses when you pass away. So, this gives you as well as them a piece of mind; one less thing to worry about is always good.
Read more:
Life Insurance - Instant. Simple. Smart.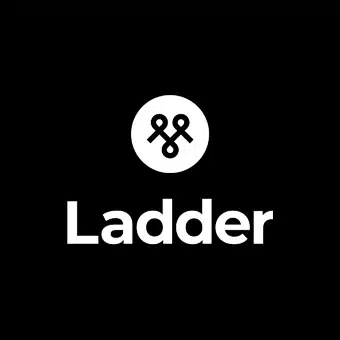 Ladder
Life is unpredictable, but your family's financial security shouldn't be.
✔️ Provide your loved ones with financial peace of mind.
✔️ Ensure they're cared for even if you're no longer there.
Click below to get a FREE quote and discover affordable options tailored for you!
Get a Free Quote