Should you buy travel insurance for your next trip? What could possibly go wrong?
You've been planning your big vacation getaway for months – ten days at an exotic tropical destination with lots of sun, fun, and adventure just waiting for you. You've booked a beautiful place near the beach. The only thing left is to book your flight.
As you get ready to finalize your flight, a message appears on your computer screen asking if you would like to add travel insurance.
Travel insurance? What could possibly go wrong on such a short trip?
A lot. There are many things that could happen on a short trip that could end up costing you a lot of money if you aren't insured.
What Travel Insurance Typically Covers
No two travel insurance policies are exactly the same, and you should always read the fine print to know exactly what a particular policy does and does not cover before you buy.
Having said that, most travel insurance policies do provide coverage for medical, trip cancellations, baggage, and a few other things according to The New York Times.
It's important to point out that most travel insurance policies only offer coverage up to a specific amount for each thing they cover.
A particular policy, for example, may only offer up to $200 for lost or stolen baggage or damaged items in your bags (which is why it's always a good idea to keep expensive electronics in your carry-on bag).
Also, don't automatically assume that a policy covers these things just because I mention them in this article. Always do your homework before purchasing a policy so you will know exactly what things are covered and the specific dollar amount of coverage you have.
Related: 15 Tips On How to Travel Cheap and On a Budget
Medical Coverage
It's possible that your regular health insurance policy extends coverage for medical emergencies that happen while traveling in other countries. Then again, it may not. Do you know for sure that your policy covers you internationally? Have you ever checked?
If you don't have sufficient health coverage in the event of a medical emergency while traveling, you could end up in a world of financial hurt. And you don't always have the option of just not paying your bill and never returning to a particular country.
There are some countries that require you to pay your bill in full before you can check out of a hospital. In other words, for lack of a better way to put it, they hold you, hostage, until you take care of your bill. Nice, eh?
A good travel insurance policy should provide a certain amount of medical coverage.
Related: How to Travel the World for Free
Emergency Medical Evacuation
Accidents and illnesses happen. Medical emergencies of all kinds occur when we least expect them. And yes, they sometimes happen when we're far away from home on a vacation in another country.
While many countries have excellent hospitals and some truly great doctors, not all do. There are some countries, for example, that don't have one single CT scanner.
What do you do if you suddenly need advanced medical care to save your life and you're in a country with medical facilities that lack modern equipment? What then?
You call for an emergency medical evacuation, that's what.
Many travel insurance plans cover emergency medical evacuations (up to a certain amount). Some companies also sell separate policies that only cover medical evacuations. You can buy these medevac policies – as they are known – for each trip you take, and some companies sell annual medevac policies that cover all the trips you take in a year.
Related: Why You Need An Emergency Fund and How To Build One
Coverage for Lost or Damaged Baggage
Lost or delayed bags when traveling by air is a very common problem. Damage and theft of bags and their contents is another issue that many airline passengers have to deal with far too often. Unfortunately, many airlines will refuse any responsibility if something happens to your bags while they are in transit.
Many travel insurance plans provide additional coverage for items that are lost, damaged, or stolen in transit. Keep in mind that the coverage for your bags and their contents may not be enough to cover expensive electronics, so it's best to keep those items and other valuables with you in your carry-on bag.
Prepaid Reservation Cancellation Protection
If you prepay for lodging or something else (like a tour) and something happens that results in a cancellation, it may not be a total loss if you have travel insurance. You can file a claim and potentially be compensated for some of your loss.
Not all travel insurance plans offer full refunds for cancellations of prepaid reservations. Some may only offer partial refunds. Still, it's reassuring to know that your trip won't be a total loss if something happens.
Death and Dismemberment
This coverage provides a payout to a beneficiary if you die during a trip.
When to Buy Travel Insurance
Whether you should buy or forego travel insurance is a personal decision you will have to make for each trip you take. It pays, however, to know how much coverage you already have with other policies before deciding.
Medicare, for example, typically does not cover medical expenses outside of the United States. Knowing this, it would be a smart move to buy a travel policy with excellent medical coverage for international travel if you are on Medicare.
Other things to consider include the cost of the trip and whether you are traveling domestically or internationally. Some choose to skip travel insurance on short domestic trips to save money, especially if they already have adequate medical, life, and other coverage. It's always a smart move to purchase travel insurance for international trips.
Best Travel Insurance Options
Before You Buy Travel Insurance
Travel insurance is often offered as an add-on when purchasing airfare. But before purchasing a policy, take the time to read about what it does and does not cover. Read the fine print and be sure you understand exactly what coverage the policy provides.
It's also a good idea to check out policies from other companies since there may be differences in coverage. This will allow you to find a policy that offers the best protection for your particular needs.
How Risk Averse Are You?
The decision to purchase travel insurance comes down to how much personal risk you are willing to take on. Travel insurance policies aren't very expensive, and it's always best to have coverage and not need it than to need coverage and not have it.
Life Insurance - Instant. Simple. Smart.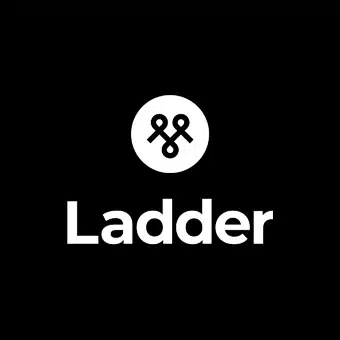 Ladder
Life is unpredictable, but your family's financial security shouldn't be.
✔️ Provide your loved ones with financial peace of mind.
✔️ Ensure they're cared for even if you're no longer there.
Click below to get a FREE quote and discover affordable options tailored for you!
Get a Free Quote