Do you need money right now?
Being broke is miserable, and you must be left thinking about how you need money desperately right now.
Lacking sufficient money to live comfortably or normally in our society is never a good thing.
One thing is for sure, most of us have had moments in life that led to not being financially stable at one point or another.
In fact, America's poor are becoming more destitute with rising inflation and the stock market feeling toppy.
But it could be anything, for example, maybe you had a rash of medical bills pile up, made poor financial decisions, got laid off, received an eviction, or collection bills piled up which left you knees deep in debt?
Whatever it is, today I am here to give you 29 steps to help you make money now.
In a hurry? Let's get right to it.
I Need Money Today
Ready to earn some extra cash right now? Yes, conveniently there are some ways that you can get strangers to give you money or even Visa gift cards. By now, you probably already know that there are a handful of ways to get your hands on Visa gift cards for basically free:
Or, you can learn other ways to get money from strangers:
Ways You Can Get Money from Strangers
Here are common questions people ask about how to get cash or money from strangers:
How can you get free money? There are a lot of ways to get free money, but the most popular are taking online surveys, let companies like Trim save you money, make money through trivia apps, or using rewards credit cards.
Do Millionaires give away money? Millionaires often hold charities and often donate to people in need.
How can I get strangers to give me money? You can use the following sites to get people to give you money: Kickstarter, Indiegogo, Fundly, Crowdfunder, GoFundMe, Begging Money, BoostUp, or FundMyTravel.
How can I get money now? When you need money now, you can get quick cash by taking online surveys, making money with your car, gig economy apps, using gas cash back apps, and claiming quick cash bonuses.
Next, you can learn some ways to earn quick money by using these creative methods:
1. Sell Your Plasma
If you need money right now then you can earn it quickly by selling your plasma. Expect to earn from $25-$50 and you can likely get paid today. It takes around 30 minutes to sell plasma, but if you are a new donor, expect to wait even longer.
This is a great way to make money today. Once you do it once, it'll be faster to do it the next time and you can start doing it two times every week. That's an extra $400 a month.
2. Get Free Money
Who says there's no such thing as a free lunch? You can really make money today with no money.
Every year businesses give away thousands of dollars in free money and gift cards as a way of promoting their websites or products.
You will see it's possible to get free money fast. Look no further because I've put together a list of my favorites that will give you more than $3,700 in free cash right now.
3. Get a Personal Loan
If you actually need money now and have bad credit, then you can still opt for a personal loan. When you need money in a hurry ZippyLoan is where to go.
You apply for a loan through the Zippy Loan site, if approved they send your loan application to one of many loan providers.
You review the loan details and e-sign if you like what you see. No risk in checking what offers you'll get. You can borrow between $100 and $15,000 as soon as tomorrow.
Loans service up to 60 months.
ZippyLoan connects borrowers to lenders through their network of lenders. They'll find you the lowest interest rate and is one of the best no credit check loan. You can visit ZippyLoan here.
3. Sell Scrap Metal
Scrapyards will often buy electronics, appliances, and metal vehicles that you may have in lying around in your home. Scrapyards make money by reselling their accumulations of metals either to refineries or larger scrap brokers. Your best bet is bringing copper and aluminum to your local scrapyard. Or if you have an extra fridge, you can scrap it for around $30 at your local scrap yard and get paid today.
If you are looking for a scrap yard near you that will pay you money for your metals or appliances, then keep these tips in mind.
4. Pawn or Sell Items of Value
If you are still thinking I need money right this second then take some time to dig through your closets, basement or attic and find some valuable items that can sell for some cash. For example, if you have an old gaming system or some unwanted jewelry, you can sell it for some fast cash. If you have gold then you can use our gold selling guide to get the best value for your unwanted jewelry.
5. Sell an Old Cell Phone
If you have an old phone lying around then that's extra cash. You can try listing it on selling apps, but this can prove to be quite the hassle. Or you can easily sell it on Gazelle for cash. This is the easiest way to sell it quickly. If you'd like to get an extra 3% bonus on your trade-in, use my Gazelle 3% bonus link by clicking here.
Amazon also has a trade-in program for consumer electronics.  You can access the Amazon trade-in program by clicking here.
Another option is to bring your old phone to Best Buy, Walmart, or your wireless provider, to see what kind of trade-in value they will give you. Then you can find ways to get cash off the gift card.
6. Ask a Friend or Family Member for a Loan
This option for getting money now is pretty straight forward so I won't spend too much time on it. If you have anyone close to you that trusts you then you can ask them for a short term loan. Just explain what you need the money for and that you will pay them back.
If You Need Money Within a Week
Here are some ideas if you need money within a week or so.
7.  Become a Lyft Driver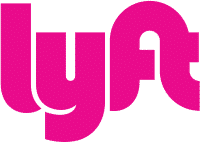 If you're free nights and weekends, you can make money driving your fellow citizens around. Becoming a Lyft driver is one of the best ways to earn extra money whenever it's convenient for you.
A lot of people do this full time, so you can imagine that's it definitely possible to do this on the side and make $1,000 extra a week.
Right now they are conveniently offering a $1,000 driver bonus (guaranteed in all cities) which you can find by searching online for 'Lyft driver promos'.
Lyft currently has the best bonus for joining but there are other ways to earn with your car:
COMPANY
TYPE OF WORK
REQUIREMENTS
DETAILS



Make delivering with Postmates

Own a car or bicycle

Get Started Now >>

Lyft Details

Earn money on your own schedule

Download the free Postmates Fleet app for iOS or Android and come online whenever you want to make money

All Details and Full Review

Additional terms and conditions apply.
For more details see Postmates >

Let your car work for you by renting it out

Own a vehicle

Get Started Now >>

Turo Details

Rent Out Your Car Only 5 Days a Month and Make $3,500 Every Year
Create a free listing with a few clicks.
Describe your car, upload some clean photos, and you're ready to go.

All Details and Full Review

Shop and Deliver with Instacart

Own a car, bike, scooter, or even shoes, and deliver whenever you want

Get Started Now >>

Instacart Shopper Details

Earn money by delivering the food people love, anytime it works for you.
Earn by cruising around town in your car.
Sign up today and earn good money.
Fast approval.

All Details and Full Review

Additional terms and conditions apply. For more details see Instacart >




 Become a DoorDasher Driver

Every completed delivery puts money in your pockets

Get Started Now >>

Dasher Details

Every completed delivery puts money in your pockets. No strings attached.
Fast approval process. Work when you want.
Use any car to deliver.
Get paid same day.
Bikes & Scooters Accepted.
Earn All Tips.
Easy Signup.

All Details and Full Review

Additional terms and conditions apply.
For more details see DoorDash >
See full review for

 

DoorDash >
8. Deliver Food
If you're free nights and weekends, you can earn extra money delivering food for fellow citizens around your city. It's easy to deliver food with Uber Eats – if you have a car, it's a perfect way to make a good amount of extra cash whenever it's convenient for you.
A lot of people do this full time, so you can imagine that's it definitely possible to do this on the side and make extra money by delivering food with Uber Eats, and be on your own schedule.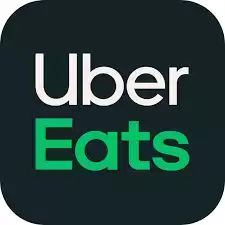 9. Collect $10 from Rakuten
If you wanted to make extra money from home legitimately then you gotta download this free app. You get cash-back for items you would have bought anyway. You can do this by shopping online with Rakuten.
Rakuten is my favorite way to make money when I shop online and right now they are offering a $10 sign up bonus through this link. Every time I shop online, I start at Rakuten and then I get cash back deposited into my PayPal account. This is a great way to earn if you need money now for free and fast.
10. Find Legitimate Online Jobs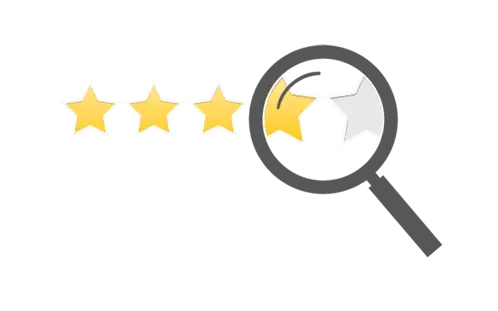 If you need money now since you are unemployed, why not consider online jobs that people are using now to make money?
An estimated three percent of America's workforce now consists of telecommuting employees or people who work from home, according to a survey conducted by FlexJobs.
How does an extra $1,000 a month sound? You can get there and discover the most lucrative online jobs and work from home jobs.
11. Take Photos of Your Receipts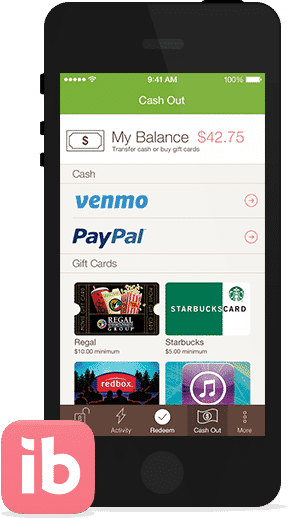 The next way to make money this week is by using Ibotta. This cell phone app is available for iOS or Android phones, helps you make money off your grocery receipts.
You can get cash back everywhere you shop with offers at hundreds of stores.
Ibotta users have earned millions (they've paid out over $526,418,586) in cash back rewards. Join real people earning real cash.
Click here to get started with a $10 instant sign up bonus.
12. High Yield Savings Account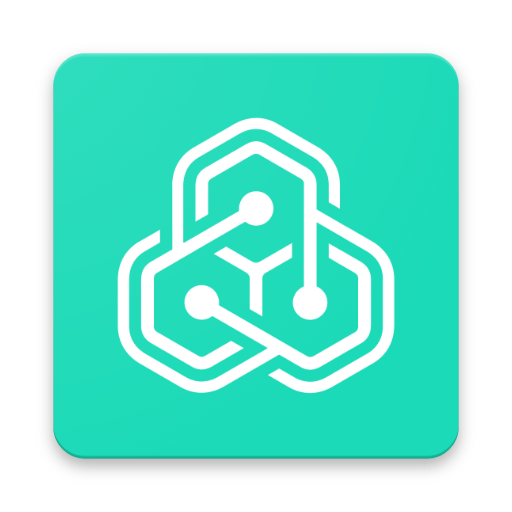 This is another way to invest your money beyond just stocks. It's much more profitable than a normal savings account.
Your money can sit in there and accrue some interest until you are ready to invest in bigger and more profitable ventures.
If you are looking for a new savings account, check out our most updated list of the best savings accounts available to you.
Pros:

Minimum to Earn APY: $1,000

Pros:

Minimum to Earn APY: $100

Pros:

Minimum to Earn APY: $100
If You Need Money Within a Month
Need money a month from now? Try these money making ideas out.
13. Make Money with Online Paid Surveys
Taking online surveys to make extra money is a no-brainer!
You definitely won't get rich or make hundreds of dollars per day with survey alone, but you won't waste much time, and you can make some money the easy way. Here is my favorite (and highest paying) survey site:
Survey Junkie: This is a free survey app for your phone that pays you to take online surveys, participate in focus groups, and try new products. And, I really mean free all around – free to join and they don't charge anything to be a member (they will actually pay you in cash via PayPal). You can get a free registration bonus for free when you join through this link.
Survey Junkie pays between $.50 and $9 per survey, and many of them take less than 5 minutes to complete. It is one of the highest paying survey sites that actually works. Sign up through here.
| Pros | Cons |
| --- | --- |
| There's absolutely no cost to join. Tip: Never register for a survey site that asks you for cash | Sometimes you'll be a few questions in only to find out that you aren't eligible for a survey, but you still get points |
| Points can be exchanged for both cash to PayPal and for gift cards | Minimum balance of $10 USD needed for Payout |
| Your information will go toward helping companies improve their products and services | Only users from the United States, Canada, and Australia can participate with future plans to expand |
| Answers that you provide are kept completely anonymous | |
| The potential for high earnings (depends on your demographics) | |
| Registration bonus if you go through this link. | |
| If you're not eligible for a survey, you're still given points | |
Additional ways to earn up to $100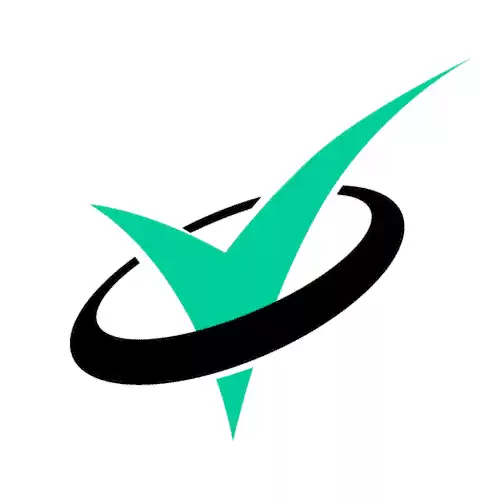 14. Rent Out Your Car
Did you know that you can rent out your car when you're not using it? And that you can bring in a lot of extra cash in your wallet by doing so?
Do you plan on heading on a vacation soon while your car sits unused at your home? Do you sometimes not use your car on the weekends?  If so, renting out your car while you're not using it could be an easy way to make passive income. A well-known company, Turo, which has signed up nearly 5 million users to its website, according to Bloomberg, lets you do just that.
It's also really simple to do (and free). Listing your car is quick and easy and takes less than 10 minutes to set up. According to a recent Turo review, somebody listed their car for 5 days every month and made $3,496 in a year. Sounds pretty good to me. Oh, and they also protect your car against physical damage, so you're fully covered. You can sign up here and start making money with your car.
15. Become an Airbnb Host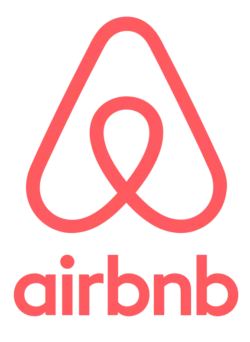 Owning a home can be pricey—sharing your place on Airbnb can help pay your rent and other bills.
If you have extra room in your house, you can make money hosting guests on Airbnb and earn up to $2,000 per month.
By becoming an Airbnb Host, you can start having your own weekend side hustle listing your home and open bedrooms to travelers looking to book through Airbnb.
With a little bit of traction, you can easily earn extra money that can go towards your rent or mortgage by hosting guests on Airbnb.
You can use the calculator below to see how much you can make this month as an Airbnb host.
16. Download Nielsen App and Collect $50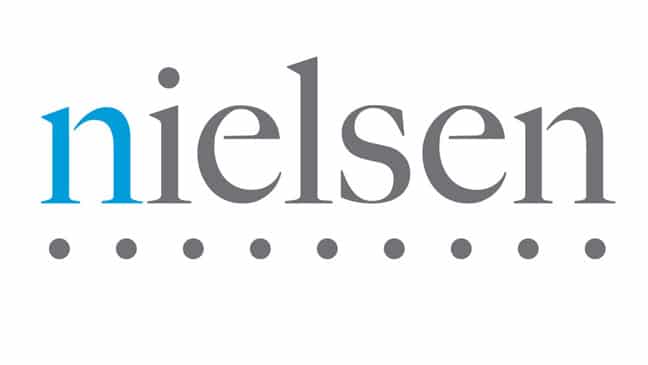 By using the internet as you do every day, Nielsen invites you to make a difference – and you can make money too.
You don't even have to do anything other than registering your computer or phone and get paid $50 per device.
That's right, Nielsen will pay you $50 a year keep its app on your favorite internet browsing device and they also give away $10,000 each month.
Getting started with Nielsen is pretty straightforward: Sign up and download the app.
Get $50 for installing app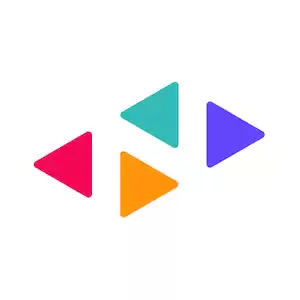 Nielsen Mobile Panel
This company will pay you $50 a year to keep their app on your favorite internet browsing device and they also give away $10,000 each month. You don't have to do anything other than initially registering your computer or phone.
Start Earning
Nielsen Review
17. Get Paid for Playing Games on Your Phone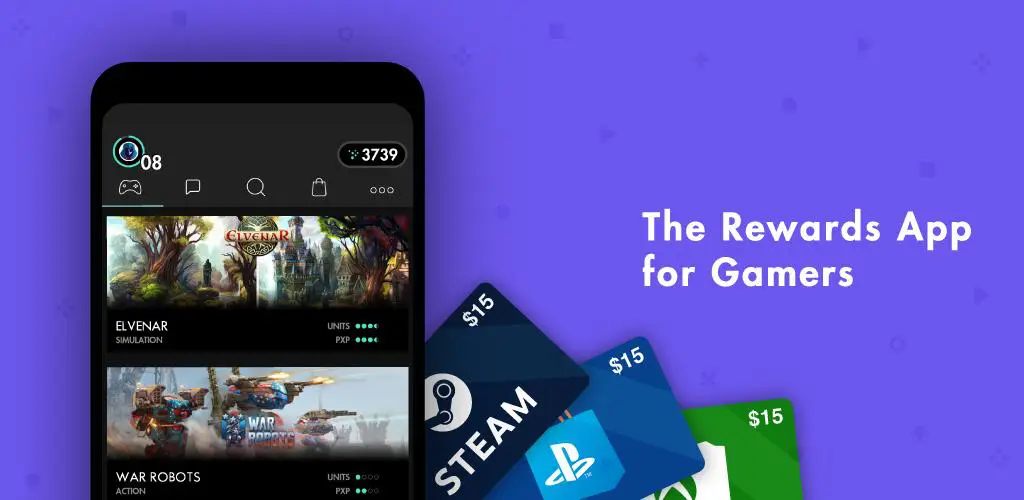 We all heard the old saying "Time is money" right?
Instead of playing games on your phone like everyone else and feeling bad for wasting your time — now you can get paid for it.
Getting paid for playing games sounds like a dream. But if you download a free new app, and then download games from it and play, you earn money.
As you level up you can earn more money for cash rewards or gift cards.
This is a great opportunity for those looking to get paid for something they enjoy, like winning free gift cards and cash for playing games. I use it and it is legit and has over 35,404 positive reviews in the Google Play store.
If you're interested, I recommend you download the app from the Google Play store for free by clicking here.
100% free, no deposits required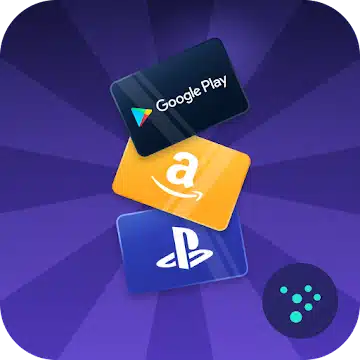 Mistplay (Android Only)
Earning money by playing games on your phone sounds like a dream. But Mistplay really pays you for playing new games with free gift cards. It is 100% free to play and you never have to deposit any money.
Start Playing
Mistplay Review
18. Earn Money at the Pump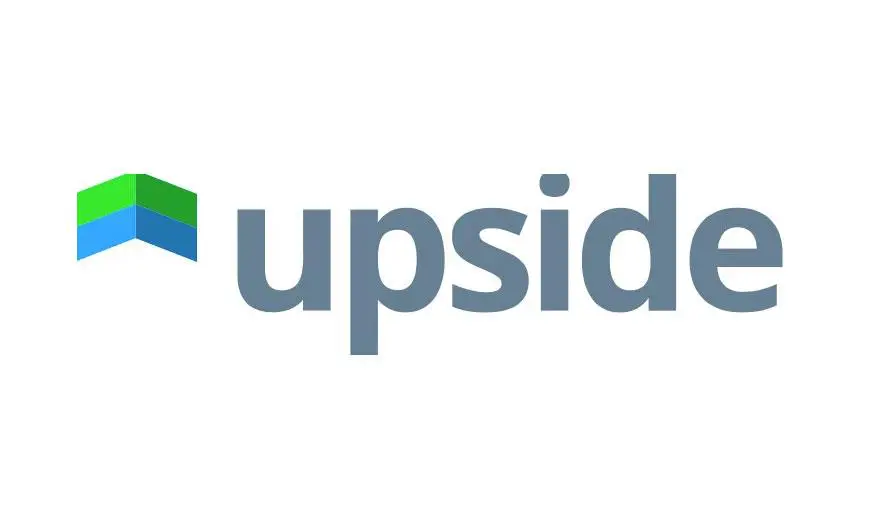 Upside provides you with a variety of helpful information. First, it gives you 25 cents back on every gas station receipt you submit. It also shows you the best gas station deals and the cheapest gas.
This free cash back app for gas is saving users an average of $124 in a year. There is no minimum for cash outs, but a $1 fee will be made on withdrawals under $15.
To score the best gas prices, grocery prices, and restaurant offers with Upside, all you need is your phone and your receipt. There's no limit on how much you can earn, and you can even use it with other coupons, discounts, and loyalty programs!
Claim your offer for the best gas price, restaurant or grocery offer
Snap a photo of your receipt or receipts
Cash out via PayPal instantly!
19. Advertise On Your Car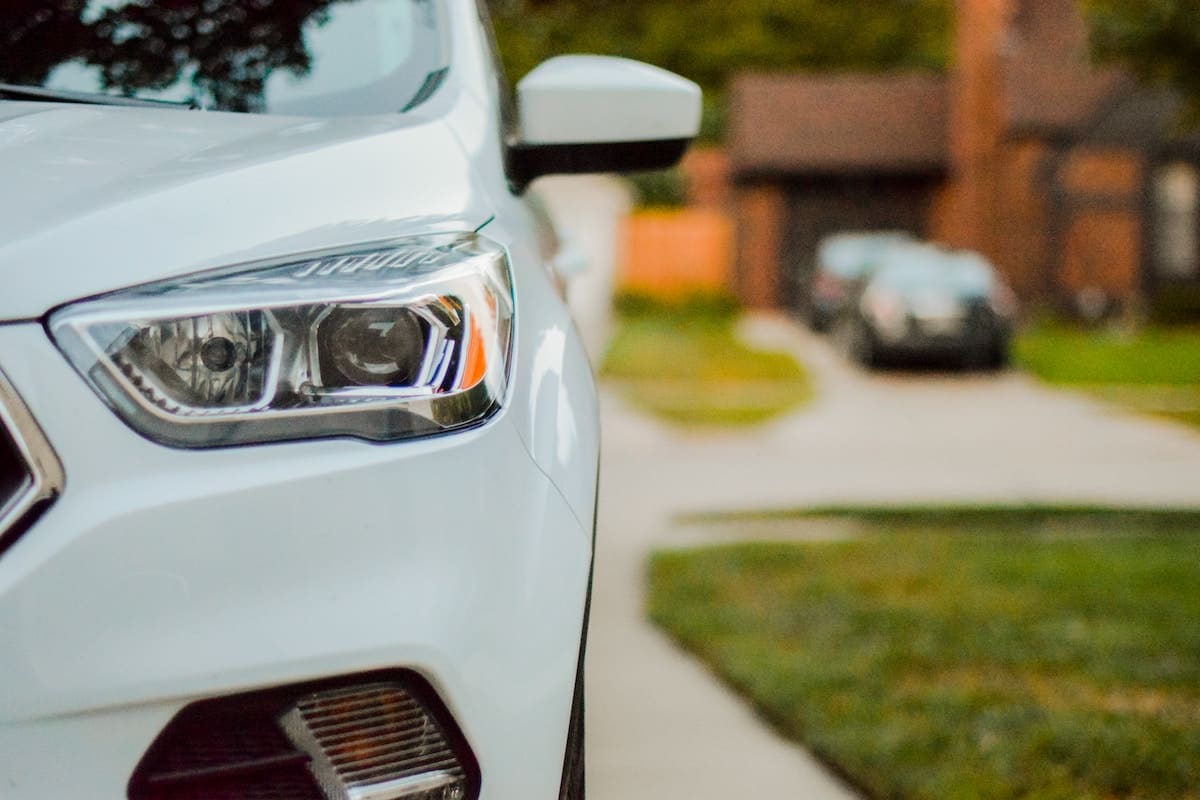 This is some seriously passive income. Companies such as Carvertise will pay to put a wrap on your car, and then pay you to simply drive you regular routes with the advertisements on your car. You can get the right to say "no" to a particular ad you're uncomfortable with the content of the ad. Most companies pay you between $100-$400 a month to advertise on your car. Not too bad for a quick way to make money now.
20. Stay At Home Mom/Work From Home
Have you considered being a stay at home mom? Then you can join the Moms Business Network that matches stay-at-home moms with the best home based businesses of 2019. This is a great job opportunity for mothers or those looking to work from home. They get it. Why work hourly and generate income for someone else when you can start your own business and build your own team? It's super simple to sign up with just your name and email address and watch the job offers pile in!
21. Get Credit for Price Differences
If there ever was an app you should have in your life, it should be Capital One Shopping.
Here's why: I bought Keurig cups online from Target the other week.  The price of the Keurig cups I purchased dropped in price, after the fact.  I effortlessly got refunded the price difference without doing a thing.
…I didn't have to do anything, other than originally sign up for Capital One Shopping. 
This free app will scan your emails for any purchase receipts from dozens of online retailers. You don't even have to know about the price drop in order to get your refund. It's 100% free and Capital One Shopping Price Protection can help you receive reimbursement when possible.
You can take a look at our Capital One Shopping review if you wanted to learn more.

Capital One Shopping compensates us when you sign up using the links we provide.
22. Effortlessly Lower Your Bills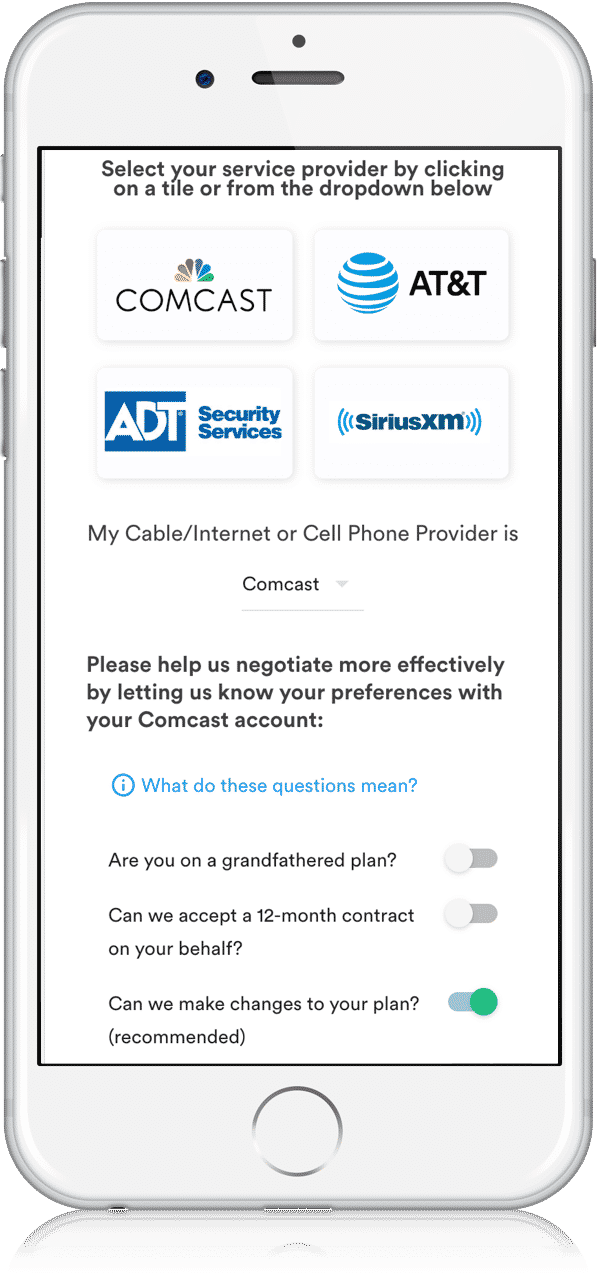 Saving money should be easy. Now you can automate it with Trim.
Trim users saved over $1,000,000 in the last month. I personally love that you can get your top savings results in less than a minute.
I effortlessly linked my financial accounts and Trim went to work and I saved $200.39 in a few days of signing up. It found ways to lower my bills and cancel subscriptions, negotiate my Verizon bill, found subscriptions to cancel, and analyzed my spending habits, and more. For more details on how to stop getting ripped off, check out our complete Trim review.
Tip: Did I mention there's no fee for this? Because there's no fee for this! Getting started with Trim is pretty straightforward: Sign up and connect your Messenger account.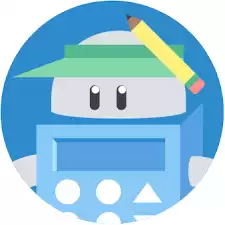 Trim
Use Trim's AI to identify and manage your recurring subscriptions, find savings with your daily expenses and even renegotiate your bills to save you money with month.
Read Review
23. Get Paid to Lose Weight
HealthyWage offers people the opportunity to earn cash for losing weight. Earn cash for losing weight? Sounds too good to be true, but Healthywage's mission is to help people lose weight by offering cash prizes to make weight loss more fun and effective.
You start by using the free calculator to find out how much you can win for hitting your weight loss goals. Once you determine your goal, you can sign up and start your HealthyWager.
If you hit your goal, you win the cash prize! Weight verification is done simply (from your own home!) through the HealthyWage app and payouts are handled quickly and efficiently through check or free Paypal money.
Ready to get started? Enter your information in the HealthyWage Prize Calculator to find out how much you can win!
24. Get Paid to Watch Videos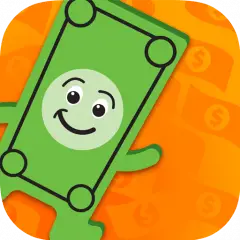 The next thing you can do is sign up for InboxDollars which pays you, in cash, to watch fun videos & take surveys and they'll also give you a $5 free bonus just to give it a try.
By spending just 30 minutes per day on this (either on your weekends, during TV commercial breaks, or even in the bathroom) you can earn and save an extra $150/month.
More people should be doing this! Who wouldn't watch an ad or two if they were getting paid?
$5 sign up bonus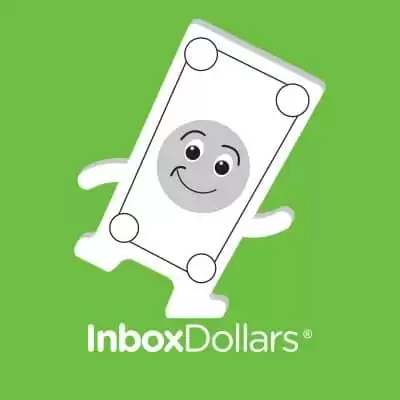 25. Refinance Your Mortgage While Interest Rates are Around All-Time Lows
This advice cannot be taken lightly. With interest rates continuing to rise and 3 or 4 hikes likely this year, you should look into refinancing your mortgage immediately.
The savings and cash you would get can be huge.
This may be the most sound advice any homeowner can hear. Even if you recently refinanced, it might be worth looking into another quote as they take only a few minutes to check.
LoanDepot could help you refinance your mortgage at a significantly lower interest rate.
Let's say your interest rate decreased by 1% — you can save more than $100 a month on a $200,000 mortgage.
That comes out to $1,200 in extra cash for you at the end of the year and $6,000 every 5 years!
26. Watch TV and Get Paid

Swagbucks is another great survey site to make some extra money in your free time. As a new member, you can earn up to $35 per survey! They are known for giving out fun, top-paying surveys. And you can also get paid to play games and watch TV!
It's similar to Survey Junkie, but there are also a few other ways you can earn money as a member (including a $10 bonus just for signing up).
Here's the good and the bad about Swagbucks:
| Pros | Cons |
| --- | --- |
| An incredibly wide range of activities to partake in | Sometimes there's no sign-up bonus |
| Most of the tasks are incredibly simple to complete | May take up to a few days to receive your reward |
| 100% free – never join a rewards site that asks for your payment information | |
| Registration bonus if you go through this link. | |
| Registration bonus if you go through this link. | |
Swagbucks is conveniently offering a $10 bonus just for signing up through this link, so act fast.
There are quite a lot of survey sites out there. These just happen to be the more reputable ones that are legit. As always, be wary of handing out your information to random survey sites. I recommend using an entirely separate email address for online paid survey sites so you don't clutter your inbox.
Earn around $50 to $1,000 per year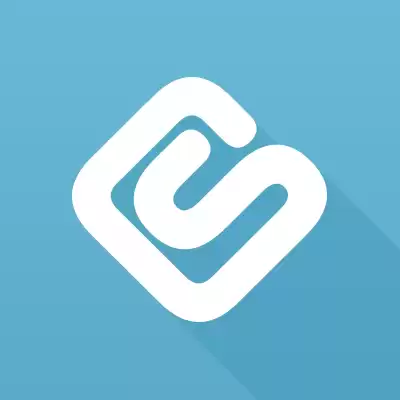 Swagbucks
Swagbucks offers a variety of ways to earn money online. You can take surveys, play games, surf the web, watch videos and more to earn points towards gift cards or cash.
Start Earning
Swagbucks Review
27. Teach English Online
Still wondering, how to make extra money from home? Well, have you considered teaching English online (pick your own hours too)? All that is required is that you are fluent in English, have a bachelor's degree, and have some tutoring experience. This a great way to earn money from home and already 30,000+ use VIPKID to teach English from home.
You'll make $12-$22 an hour, and Forbes ranked this company #1 on it's 2017 "Top 100 Places Work From Home Companies" Since this is a legitimate way to make extra money, the application process pretty detailed.
With an opportunity to make $650 a month, just from one hour out of your day, may be worth looking it. You can learn more about teaching English online on VIPKID's website.
28. Start a Dropshipping Business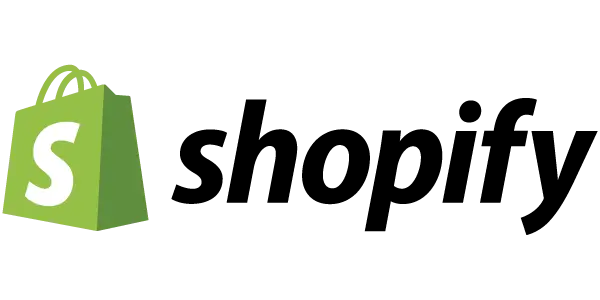 Oberlo allows you to easily import products from AliExpress directly into your Shopify store and ship directly to your customers – in only a few clicks. It's very simple to open a shop on Shopify and drop ship items in order to create a business without too much risk.  You can literally start and set up a drop shipping business without any type of product in one afternoon with minimal risk as Shopify has a 14-day free trial and Oberlo is completely free. This is a great way to make money this week or month.
29. Check Open Class Action Lawsuits
If you use a product that's involved in a class-action lawsuit, a little online legwork could get you a cash payout. The rules of each settlement are different, but in most cases, you'll have to provide proof of purchase or product use, like a serial number or a receipt. Once you fill out your online claim form, you may have to wait a few weeks or months before receiving your payment.
How to Get Free Money from the Government Without Paying it Back
If you are in need of assistance then you can look to get free money from the government. Here's how with these legitimate free money earning sites:
Unclaimed.org

Your first stop should be checking out Unclaimed.org for "missing" money that you may be owed. This site is endorsed by the NAUPA and would typically include old security deposits that you've paid in the past and those sorts of things. This would be a great way to get free money sent by mail that is owed to you.
MissingMoney.com 

This is a similar site to unclaimed.org and is also endorsed by the NAUPA. MissingMoney.comfeatured collective records from all states of all residents unclaimed property. You don't even have to sign up to get free money all you do is a free search to see if you're owed anything.
Child Care and Development Fund 

The Child Care and Development Fund (CCDF) Plan serves as the application for the Child Care and Development Block Grant (CCDBG) funds by providing a description of, and assurance about, the grantee's childcare program and all services available to eligible families that need free cash and funds as an aid.
Low Income Home Energy Assistance Program 

The Low Income Home Energy Assistance Program (LIHEAP) helps keep families safe and healthy through initiatives that assist families with energy costs. If you legitimately need money today for free then it is worth checking out.
Federal Pell Grant for Education

Federal Pell Grants are usually awarded to undergraduates. The amount depends on financial need, cost of attendance at the college/career school, and more. You can learn more at the Federal Student Aid website.
Protect Yourself from Work from Home Scams
Working from home is gaining in popularity as more people are realizing the advantages of not having a commute to bring in income. While there is real work at home jobs that are legitimate — on the flip side, there are also work from home cons and scams.
Here's how to protect yourself from work at home scams and how to avoid them:
Spot the red flags. When looking at an offer, use your best judgment to see if the opportunity makes sense for both you and the employer. Why would an employee offer to pay you $1,000 in a week for little to no work? Remember, that if it is too good to be true, it probably isn't a real opportunity.
Make sure the job description sounds legitimate. Carefully spend time reading the job duties and requirements. Begin by doubting everything you see, if something doesn't add up — do some research on it.
Research the company. Look up the company on social media and see if they have any reviews on them. You can also search for the company on Google and add "+ scam" to see if the company has any negative reviews posted online. This is a great starting point to see if the results match up to your expectations.
Ask questions early and often. It's easy to spot a scam if you know what to look for — if they are asking for money upfront or asking you to perform dodgy practices like cash a check, avoid it.
Never, ever shell out any money. While some legitimate companies do require an initial payment (Example: Starter kits for Avon reps), some can be total scams. That's why it is important to do your research and see if the opportunity is legitimate or not based on user reviews and your own due diligence.
Beware of Free Money Scams

Don't assume that all free money opportunities you receive are from legitimate companies or even people. Some free money offers online are scams.
Spurious agents may happen to pick up your phone number and call you to offer a free vacation or even free money. Therefore, be vigilant about anything you find that someone claims to be free.
A detailed guide on the subject elaborates the several steps consumers can take to protect themselves against such scam collection calls claiming to offer anything for "free".
You should start by asking questions. For example, ask the caller about the company he or she represents, or ask for a number to call them "right back." Legitimate companies would readily provide this information. Even asking seemingly trivial questions like "what's my full name," can help keep the fraudulent callers away.
If You Need Money Now, It's Possible
You don't need to use personal loans or asking your family members for cash, if you need to make money fast then it's possible. However, when you need money urgently it's important to stay level headed and consider all of your options. So whether you need money now, today, tomorrow, or this week we have you covered with our money making ideas.
You may even find a side hustle that you'll fall in love with.
What ways have you used to get money right now? Sound off below!
Most popular ✔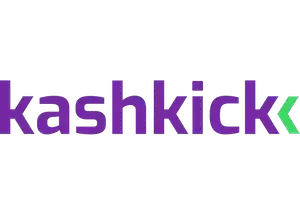 KashKick
Want to earn up to $200 or more in your first month? KashKick pays you for playing games, taking surveys, and more! Earn cash at home or on the go.
Create Your Account