Cash App is a popular app you can use to send and receive money. Like Zelle, Wise, and PayPal, Cash App deals solely in money transfers. Many people use Cash App daily, but not all of them know that you can receive free money just by completing a few tasks. There are no purchases required to earn free money, and little effort involved.
If you're curious as to how to earn free money using Cash App, you've come to the right place. We'll show you exactly how to earn with Cash App, as well as other ways you can continue to earn free money with other opportunities.
Depending on how you use your free money, you can fund investments in order to make more money for the future. You can even save it for future purchases or add to your retirement account. What you do with your earnings are up to you, but it all starts with earning free money on Cash App.
So how exactly do you earn free money from Cash App? Keep reading to find out.
What is Cash App
Cash App gives people a platform upon which they can send and receive money. You can also use Cash App to pay for goods and services. This app was developed by Block, which is the new name for the company Square. You may know Square as a service that offered entrepreneurs the ability to take payments on their phones.
Cash App is a similar platform to Venmo and PayPal, with the ability to earn money for referring friends as well. You can even save up to 15% on dining and retail by using the Cash App Boost feature.
Related: Does Cash App Work in Europe?
10 Ways to Get Free Money on Cash App
Here's how you can get free money on Cash App.
1. Cash App Borrow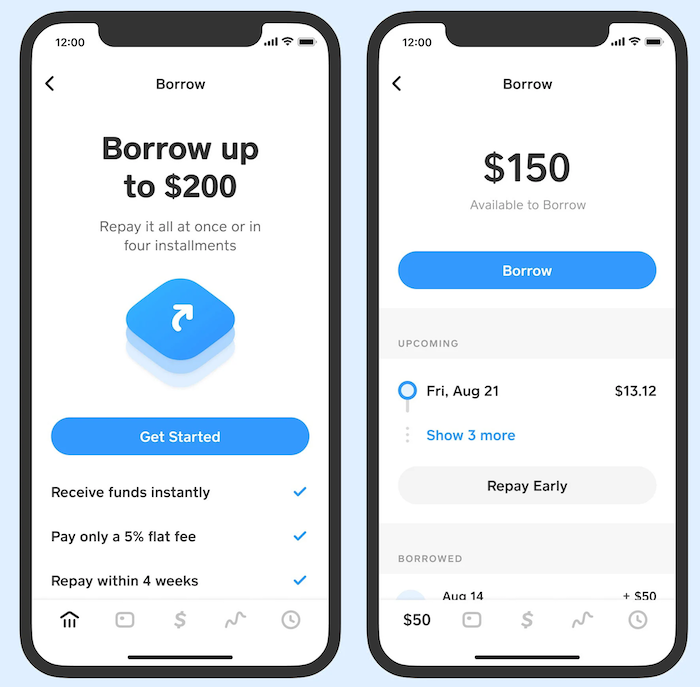 If you need money now — you're probably interested in how you can get those funds to pay off your debts.
You can do that by borrowing money from Cash App. Cash App Borrow is a short-term loan option available on the Cash App.
If you qualify, you can borrow between $20 and $200 and you have four weeks to pay back the loan, including a 5% flat fee.
The 5% fee amounts to an overall interest rate of 60% APR. Although this is better than payday loans, which often have an APR of around 400%, it's much higher than personal loans, which are capped at 36% in most states.
Not every Cash App user has access to the Borrow function. It's something you'll see on your main dashboard if you do, but don't freak out if you don't see it.
If you're a new Cash App user, it might take some time before you see the Borrow function appear on your home screen. However, if you need money now then doesn't hurt to see if you have access to it.
2. Sign Up with a $5 Referral Bonus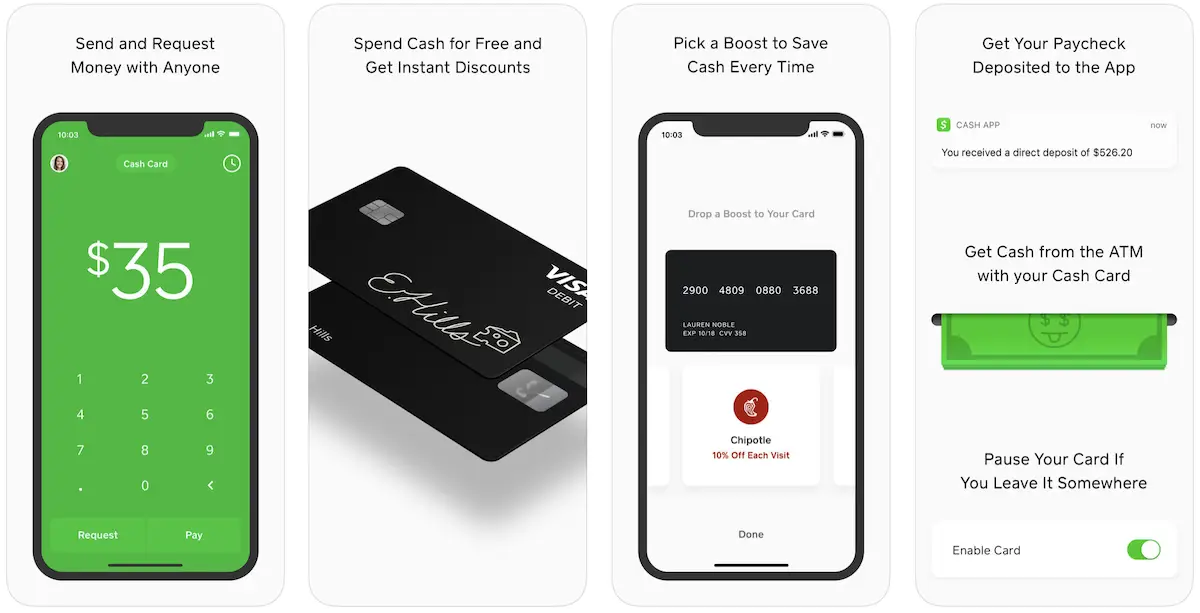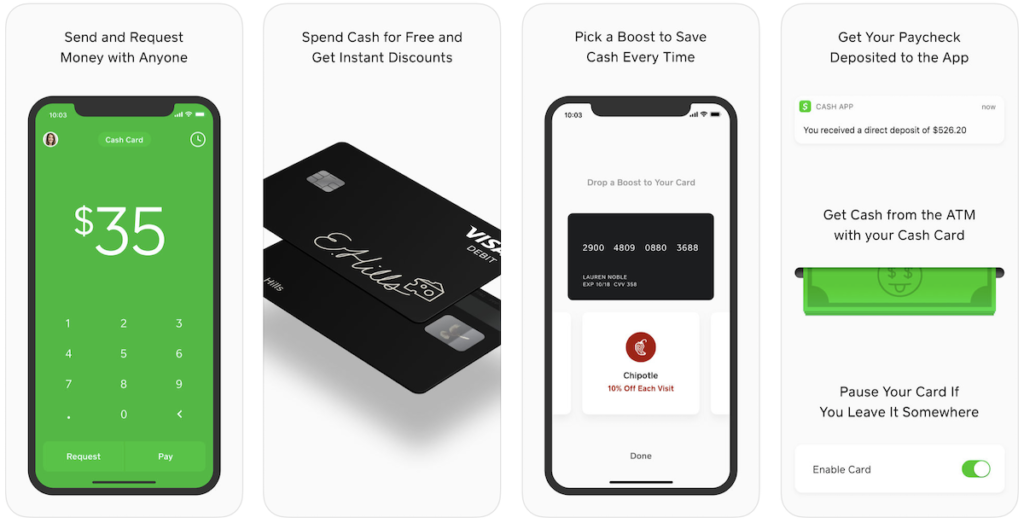 Referral codes you receive can earn you $5 on Cash App. You will have to send $5 to someone else in return to get your referral bonus, but you can probably easily find a referral code and come up with someone to send the $5 to.
In fact, here is our Cash App referral code: KPHNBSJ. Use this to get your $5 referral bonus as just the first step in earning free money on Cash App. There are plenty more to come.
To complete your account, you will need to link to a debit card or bank account. After that, you should be all set to continue earning free money.
Offers $5 bonus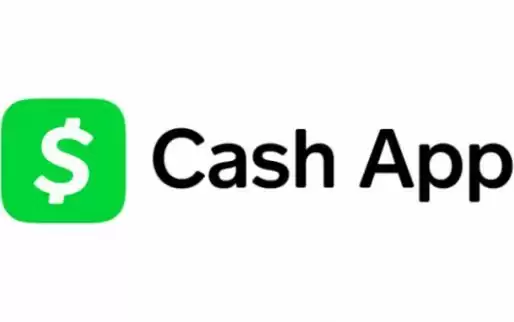 Cash App
Use Cash App free money code KPHNBSJ to get an INSTANT cash bonus! Just swap $5 with a friend through the app to qualify.
Cash App is a mobile payment service available in the United States and the United Kingdom that allows users to transfer money to one another using a mobile phone app.
Get Started
3. Find Apps that Pay
Cash App includes many opportunities to download apps to earn free money. There are games that pay instantly to Cash App, that you may want to try out. These include: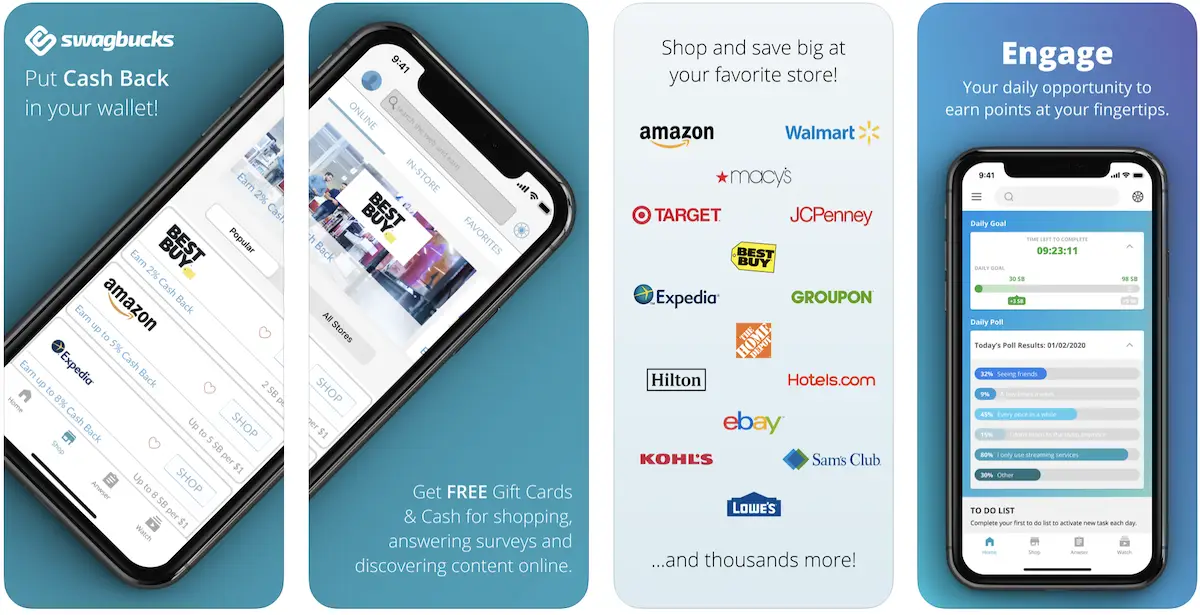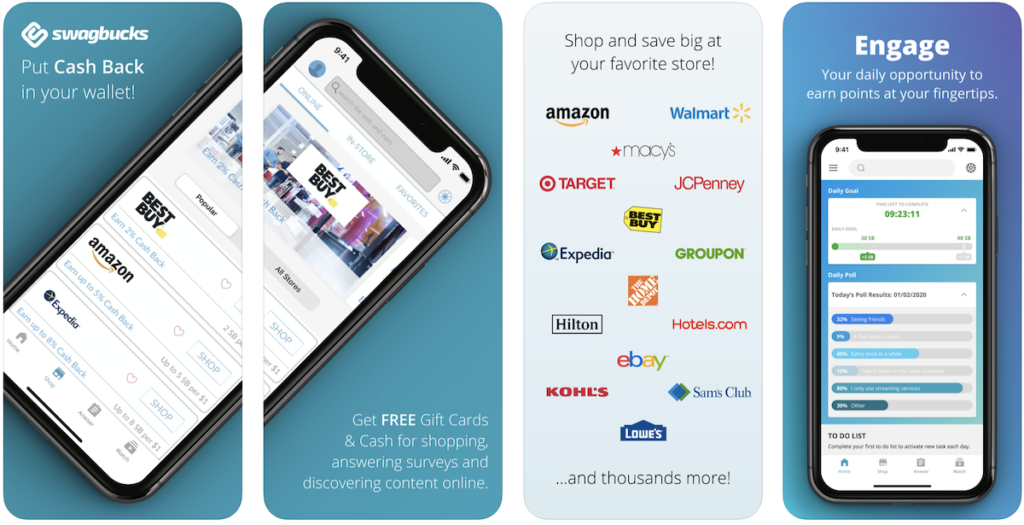 Sites like Swagbucks give a ton of different ways to earn money online. Swagbucks is one of the highest paying survey sites and offers a free $10 sign-up bonus. Payouts come via PayPal, a digital Visa prepaid card, or Amazon gift card from earning points called Swagbucks. This survey site also pays you for playing games as well.
Earn around $50 to $1,000 per year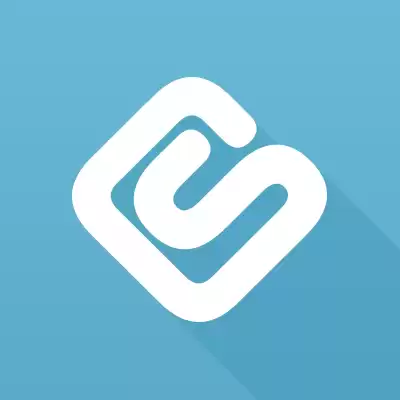 Swagbucks
Swagbucks offers a variety of ways to earn money online. You can take surveys, play games, surf the web, watch videos and more to earn points towards gift cards or cash.
Start Earning
Swagbucks Review
InboxDollars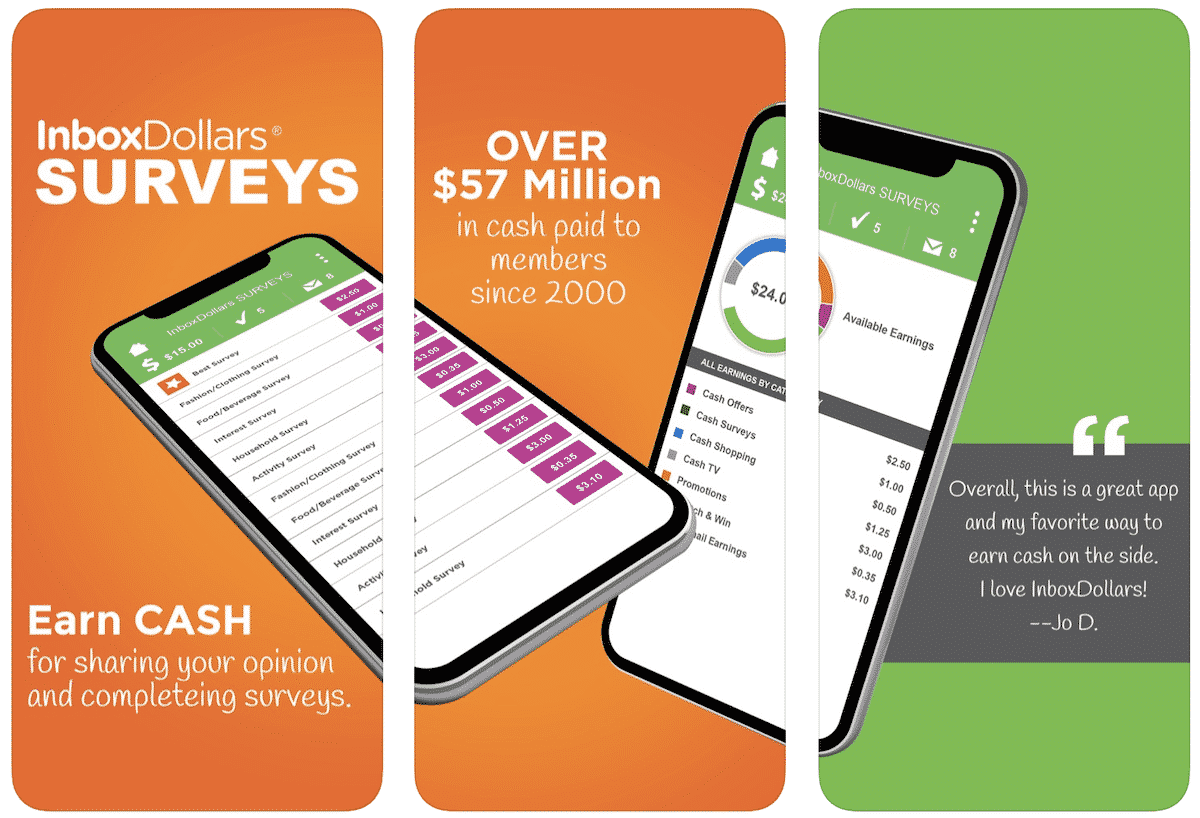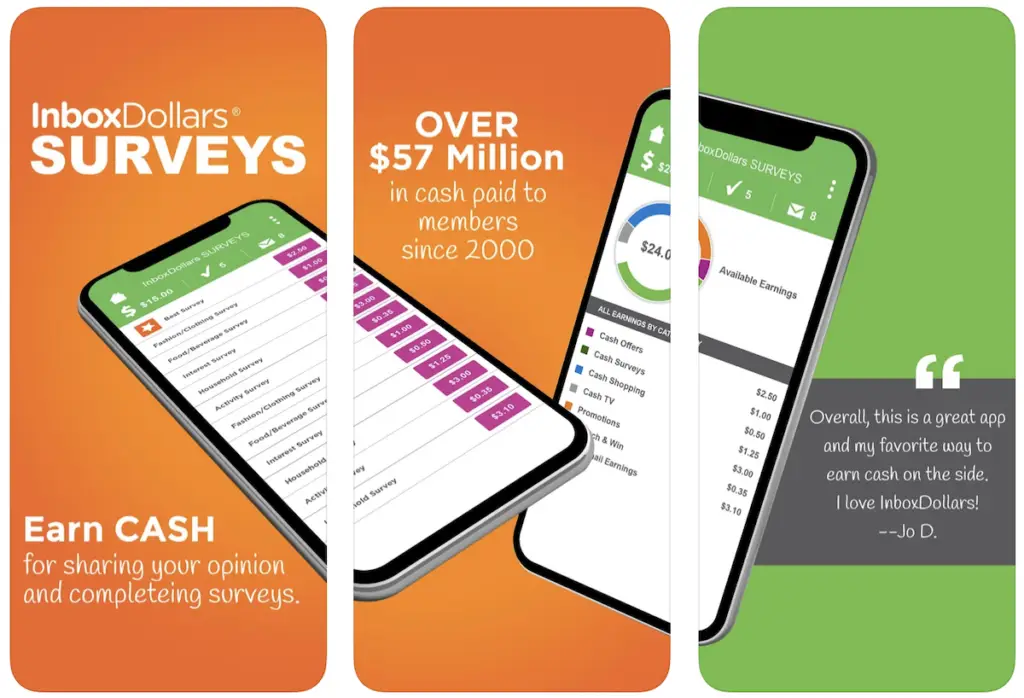 Sites like InboxDollars give you a bunch of ways to earn money online. If you like to get paid for surveys, shopping, printing coupons, scanning receipts, and reading emails, InboxDollars is for you. This app pays out via PayPal, prepaid cards, and gift cards.
$5 sign up bonus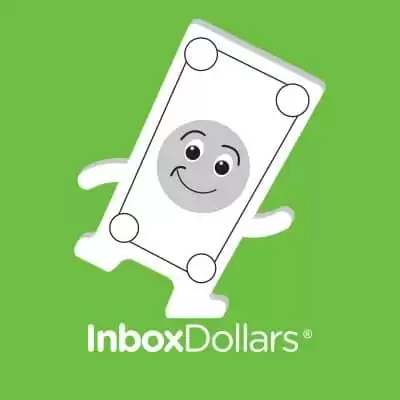 MyPoints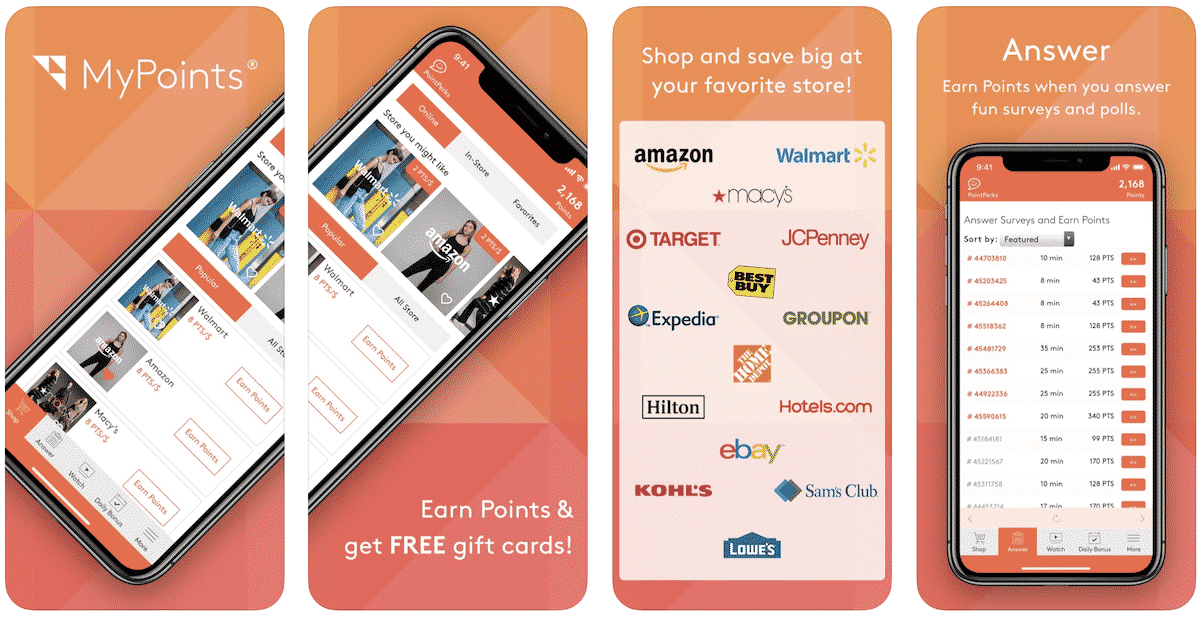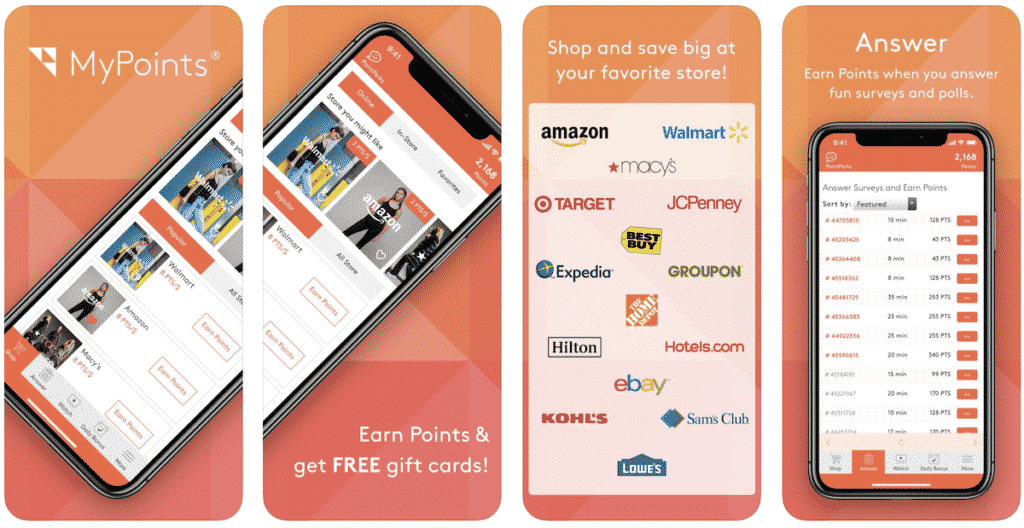 Use MyPoints to earn extra money for playing games, reading emails, and clipping coupons. Transfer your points to Amazon gift cards and/or PayPal deposits. Signing will help you snag $10 fast through their sign up bonus.
$10 sign-up bonus with your first purchase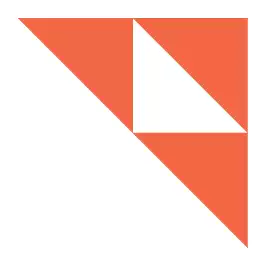 MyPoints
MyPoints pays you when you shop online at your favorite stores and delivers the rewards through free gift cards. You can also earn $1 on average per survey you complete. Offers over 10 different ways to earn money. Pays by gift cards, PayPal & travel miles.
Collect Your $10 Free Gift Card
Branded Surveys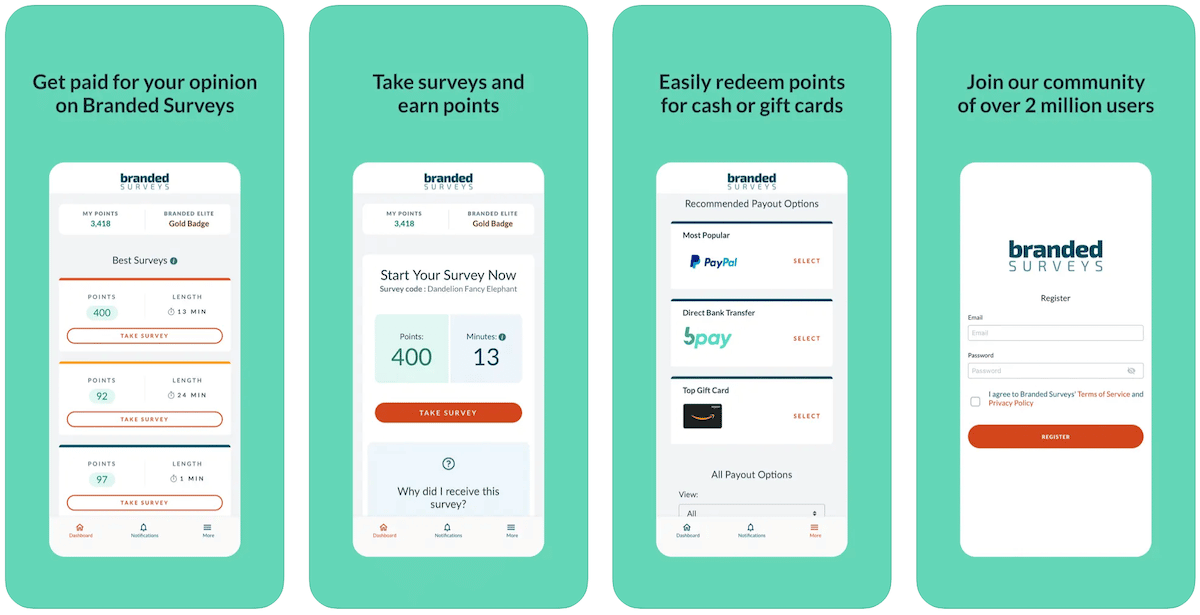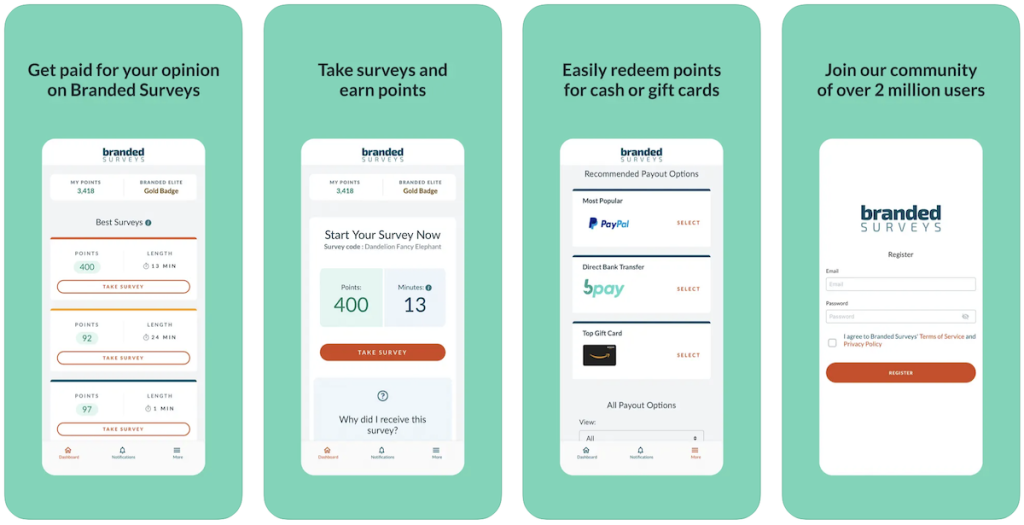 Branded Surveys offers a large selection of surveys, as well as daily polls, referrals, and challenges. You'll earn 100 free points for signing up and payouts come via PayPal, a deposit to your bank account, free gift cards, or a prepaid card.
Pays by bank transfer, PayPal & gift cards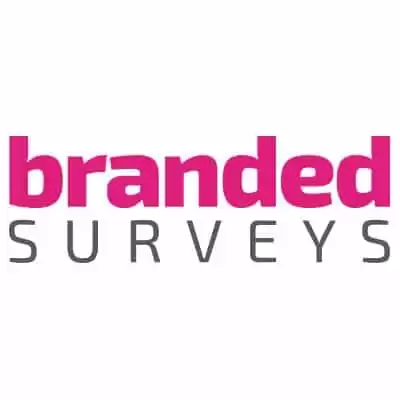 Branded Surveys
Branded Surveys is quickly becoming one of the top survey sites. At up to $5-10 a pop for some surveys and a free 100 points for signing up, it pays to check in daily to see which ones are available to you.
Start Earning
Branded Surveys Review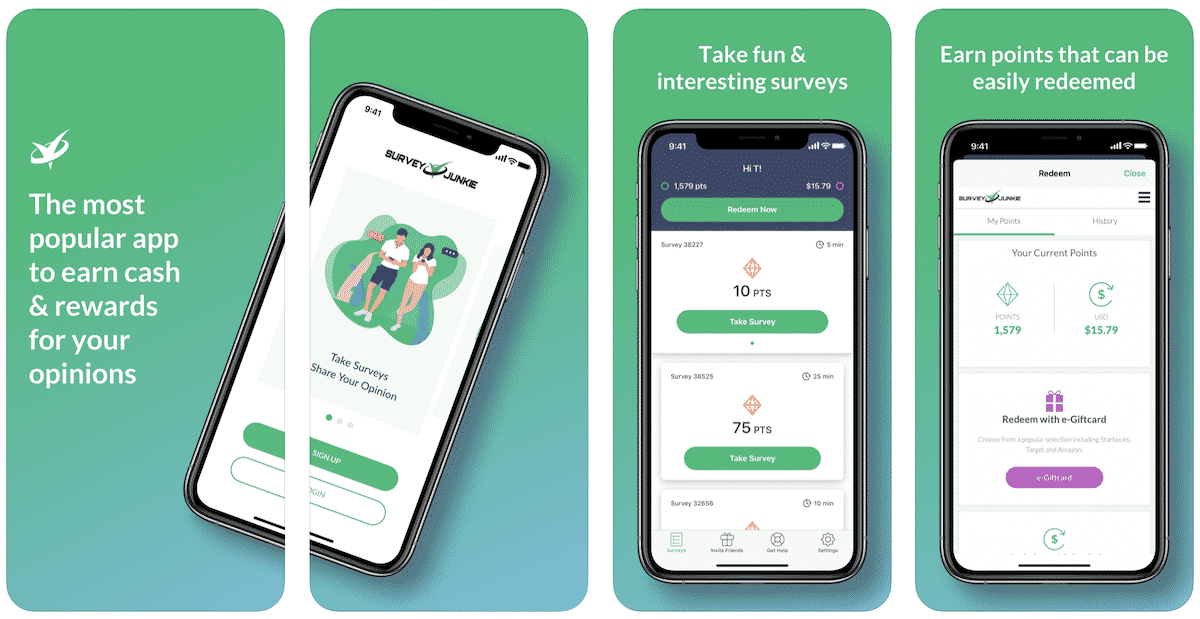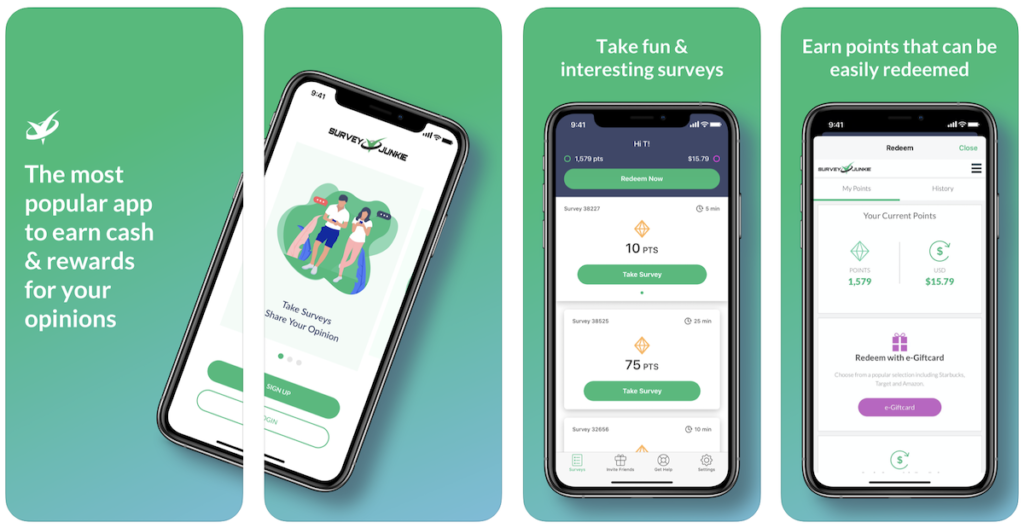 Yet another survey app, this one pays you for surveys and polls you complete. You can also earn for sharing browser data. The minimum reward in most cases is 500 points.
$1.6M+ monthly payout to its members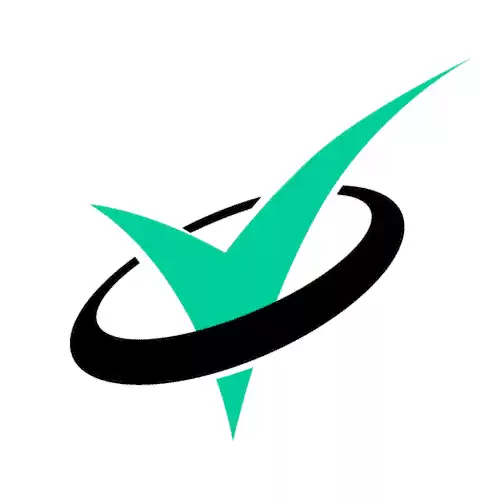 Survey Junkie
Over $55,000 Paid to Survey Junkie members daily
Survey Junkie is one of the highest-paying survey sites available. Complete three or more surveys a day, and you can earn as much as $100 monthly. With $76 Million paid out to date, Survey Junkie is one of the best survey sites available.
Start Earning
Survey Junkie Review
Spades Cash
Available on both iOS and Android devices, this app rewards the highest scores. Single play is free but tournaments do cost money. You won't see any ads on this app, and you can request payment via PayPal, credit card, or check.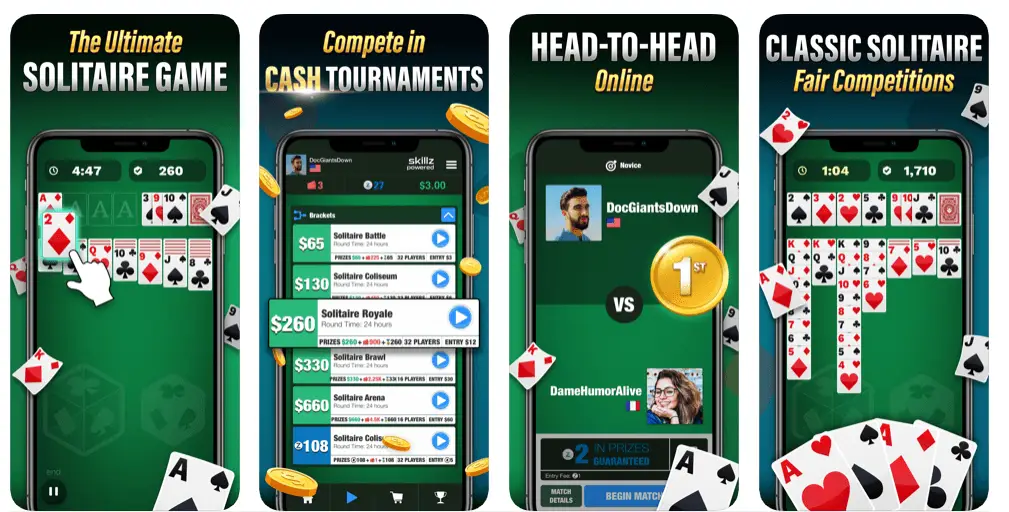 Want to play solitaire for money? Be the first to finish your game to earn free money on Solitaire Cube. You'll get points for every victory and you can exchange them for both virtual and tangible rewards. Payout comes via PayPal, credit card, or check, and you can participate in worldwide play for even more rewards.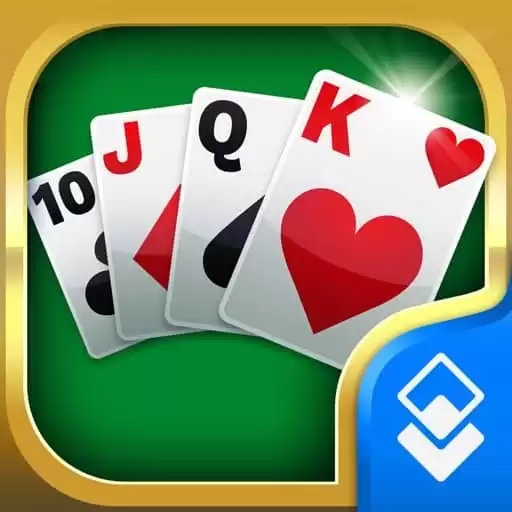 Solitaire Cube
Earn cash by playing solitaire against others from your mobile phone. Solitaire Cube is one of the best card games to play to make money. If you're fond of engaging in fast-paced card games that challenge your intellect and offer the opportunity to win cash prizes, consider trying out Solitaire Cube.
Deposit Money and Play →
Solitaire Cube Review
Gamehag
This app is more of a community than a single game. You'll participate in quests that allow you to earn Soul Gems. You can also engage in forums, read articles and create your own guides. Prepaid and gift cards are common payout methods.
As a work-around, you can transfer money from your Cash App account to PayPal and then to your linked Cash App Cash Card (Visa debit card). Alternatively, you can link your prepaid card to your PayPal wallet and then transfer those funds to Cash App.
4. Select Cash App Boost
Cash App Boost is a way to get instant discounts on Cash App purchases. Simply go to the "Cash Card" tab on your mobile app and select the Boost you want. When you make a purchase with your Cash App card, the discount will be automatically applied. There are many Boosts available, including:
Walgreens
Sam's Club
Dairy Queen
Panda Express
DoorDash
USPS
Bitcoin
Chewy
Walmart
McDonald's
Whole Foods Market
Whataburger
Wendy's
Chick-fil-A
7-Eleven
These Boosts may change from day to day, so check back frequently for more opportunities.
5. Enter Cash App Sweepstakes
If you follow Cash App on Twitter and Instagram, you'll be notified of upcoming sweepstakes that you can enter. They may also report official giveaways that periodically happen. These opportunities may only last a single day or even a year, depending on what the circumstances are.
You should be aware that other websites may offer Cash App rewards that are separate from Cash App completely, so read the fine print before you assume that these opportunities are for free Cash App money directly through the app itself.
6. Trade Stocks with Cash App
Cash app users can also invest by buying and selling stocks. You will have to be 18 or older to take advantage of this perk, but you'll enjoy zero commission fees and an easy way to get started in trading stocks.
At the same time, you can only invest small amounts of money in fractional portion purchases. There are limited investment options, such as stocks and ETFs, with only brokerage accounts available.
If you're looking for a better alternative, M1 Finance gives you more opportunities to invest with little in the way of associated fees.
Best for automated investing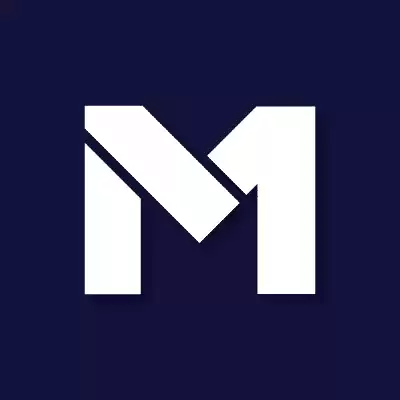 7. Bitcoin Trading with Cash App
You must be 18 or older to trade bitcoin with Cash App. It's easy to get started and doesn't require a lot of time. Transactions fees come in between 1.5% and 2.3%, but Cash App posts their fees so that you can see what you'll be charged before you buy.
The best part about bitcoin trading with Cash App is that you can convert parts of your direct deposits into bitcoin at no cost. You can even round up purchases and invest in cryptocurrency if you'd like.
8. Claim Cash App Friends Referral Bonus
Referrals via Cash App are fairly simple. First, you'll have to send $5 to someone you know, who isn't already registered on Cash App. They must then link a bank account, as well as send their own $5 within 14 days of creating their Cash App account. Then, you'll receive your $5 back.
Referral codes can be posted on social media as well, as there is no limit to how many people can use your referral code. Influencers on social media will typically post their code, with instructions to denote that you're a fan in order to get your referral bonus.
9. Set Up Direct Deposit
If you take the time to set up direct deposit, Cash App will reward you with a bonus. Simply have your paycheck deposited into your Cash App account. Cash App also allows you access to your deposit 2 days earlier than many other banks. In the past, this app has offered up to $50 for having at least $300 directly deposited, so they may offer this bonus in the future.
10. Request Money
If a friend or family member already uses Cash App, you can use the app to request money. To do this, click the "Request" button and enter the amount you'd like to request. You'll then be prompted to enter the name of someone from your contacts, or you can create a new contact.
Cash App does give you the opportunity to add a note to your request. After that, simply hit "Send" and the request will be off to the person you've entered. Many celebrities use Cash App as a way to offer their fans the opportunity to "tip" them. Influencers will put a QR code on their social media and/or website that directs donors to Cash App.
Related: My Cash App Was Hacked What Do I Do?
Cash App Alternatives
These alternatives to Cash App allow you to send and receive money, though they may not offer the opportunity to earn free money by using the app.
PayPal
PayPal is a user-friendly money transfer app is accepted at many retailers. There are many people who love PayPal and others who just can't move past the scams and frauds that plague this popular app. Online purchases seem to be the most susceptible to criminal activity.
Nevertheless, PayPal has grown in the last few years, and even automatically converts foreign currency now and is one of the best international money transfer apps.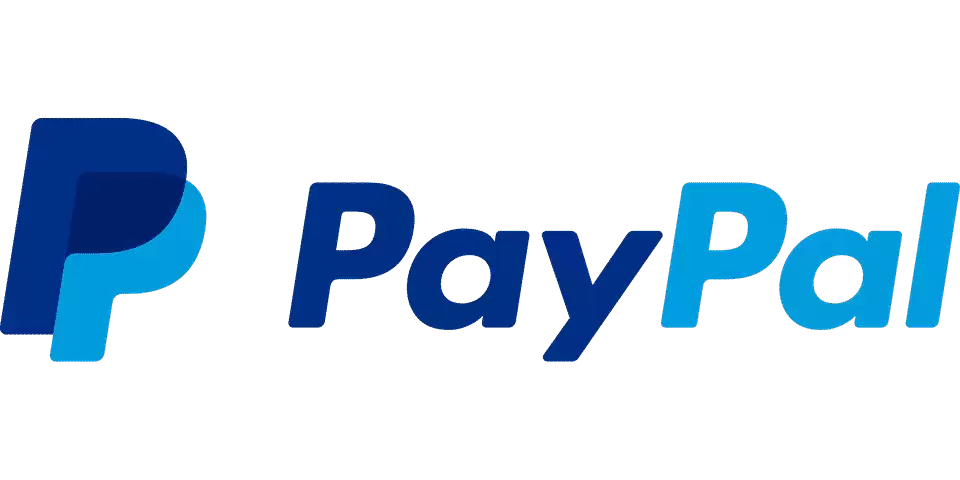 Wise
This Cash App alternative has both a mobile and desktop version. Wise works with Google Pay and Apple Pay, but you can only send money to people with bank accounts. Wise is favored by many users for their transparent pricing, making it easier to know up-front what fees you'll be charged.
Zelle
Zelle offers customers no transfer fees or limits on how much they can receive. At the same time, you can't transfer money from credit cards, so you will need a qualifying account. Besides that, you'll only need an email address and phone number to send and receive funds. Zelle only supports U.S. bank accounts.
Google Pay
Just like PayPal, Google Pay has grown in popularity. You can request and send money, as well as receive and withdraw it. Google Pay is accepted at many online retailers now, and offers customers a high level of security. Many opponents of PayPal prefer to work with Google Pay instead for this very reason.
FAQs
Is Cash App a legitimate way to get free money?
Yes, Cash App is legitimate and safe as long as you send money to people you know. Use Cash App properly to protect yourself from scams and fraud.
How much can you send/receive on Cash App?
The amount of money you can send and receive on Cash App depends on a verified identity. If you verify your identity, you can send up to $17,500 per month. There is no Cash App limit on receiving money if you verify, but you will be limited if you don't.
What fees are associated with Cash App?
There are minor fees associated with Cash App, such as ATM fees, investing fees, bitcoin fees, and international money exchange fees. Check the fine print for any fees that might pertain to your individual situation.
Cash In With Cash App
We hope you've found this article on earning free money on Cash App useful in your life. It's easy to earn free money when you know where to look and what to do. At the same time, you should take these opportunities to make money and then invest it in another opportunity that will increase your financial wealth. Put your money to work so that you can focus on living life to the fullest. It's the key approach in working smarter, not harder.
Offers $5 bonus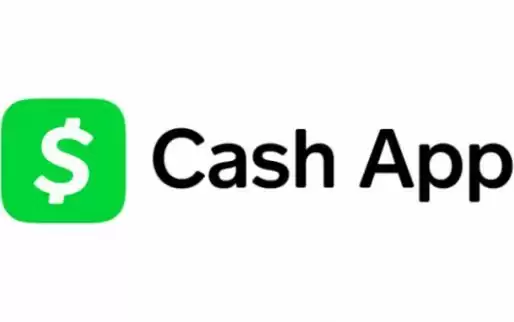 Cash App
Use Cash App free money code KPHNBSJ to get an INSTANT cash bonus! Just swap $5 with a friend through the app to qualify.
Cash App is a mobile payment service available in the United States and the United Kingdom that allows users to transfer money to one another using a mobile phone app.
Get Started
Earn up to $100 today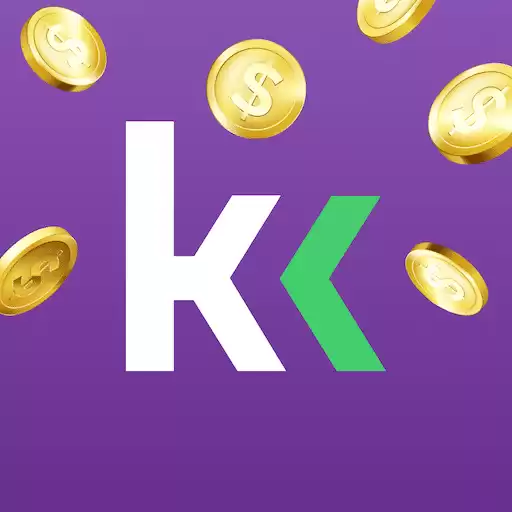 KashKick
Trusted by 2M+ users like you
This site pays you cash to play mobile games, save money, take surveys, and see offers — make $100 today. Over 2 million users agree that KashKick is a fresh and lucrative way to earn money and get paid directly to your PayPal!
SIGN UP & START EARNING NOW