The need for money transfer services is increasing as more and more people send money abroad.
Especially for students who are studying overseas, money transfer apps can help them receive money from their parents and relatives in order to sustain their education.
Because of that, a number of money transfer providers are developing their own apps to offer a more convenient way of sending money across borders.
However, the choice can be confusing and overwhelming, considering the plethora of mobile money transfer apps available on the internet. So, which one should you pick? Which one can give you the best user experience and convenience? Which one can you trust?
Below is a list of the best international money transfer apps that are available right now, as well as why you should use them.
The Best International Money Transfer Apps
The best international money transfer apps will help you send money to friends anywhere in the world. These money transfer apps are capable of handling international transfers to send money overseas.
1. Remitly (Best Money Transfer Service)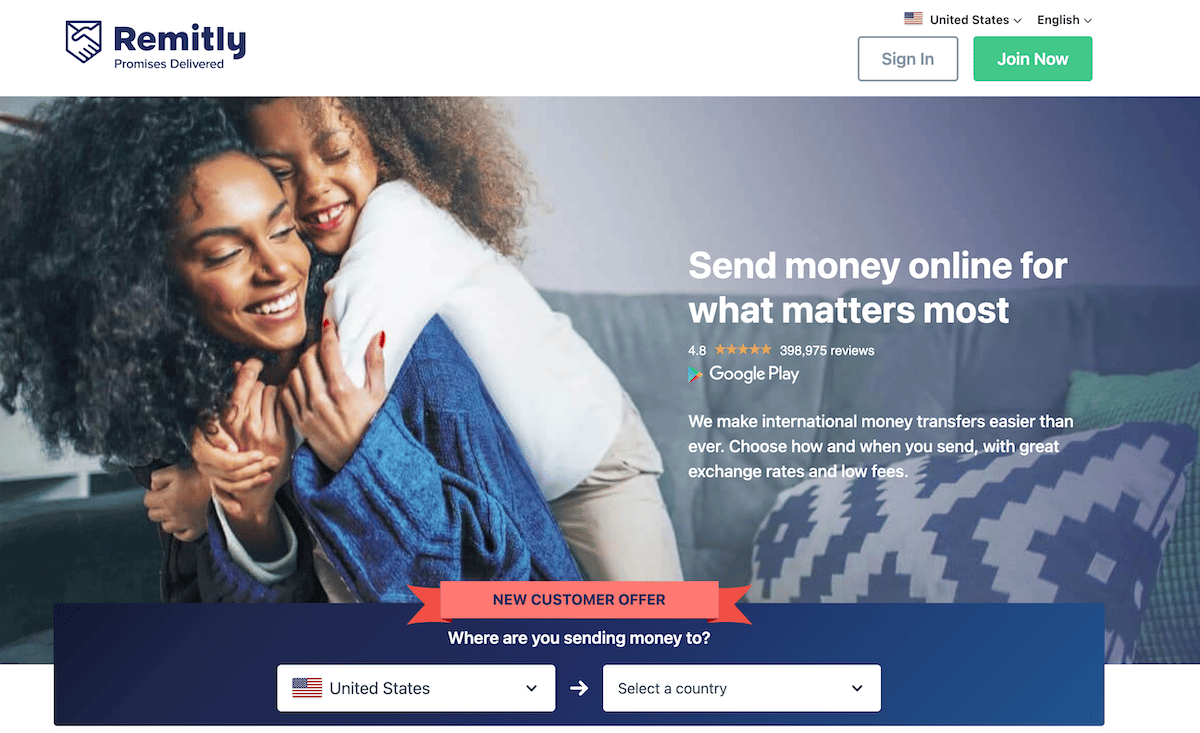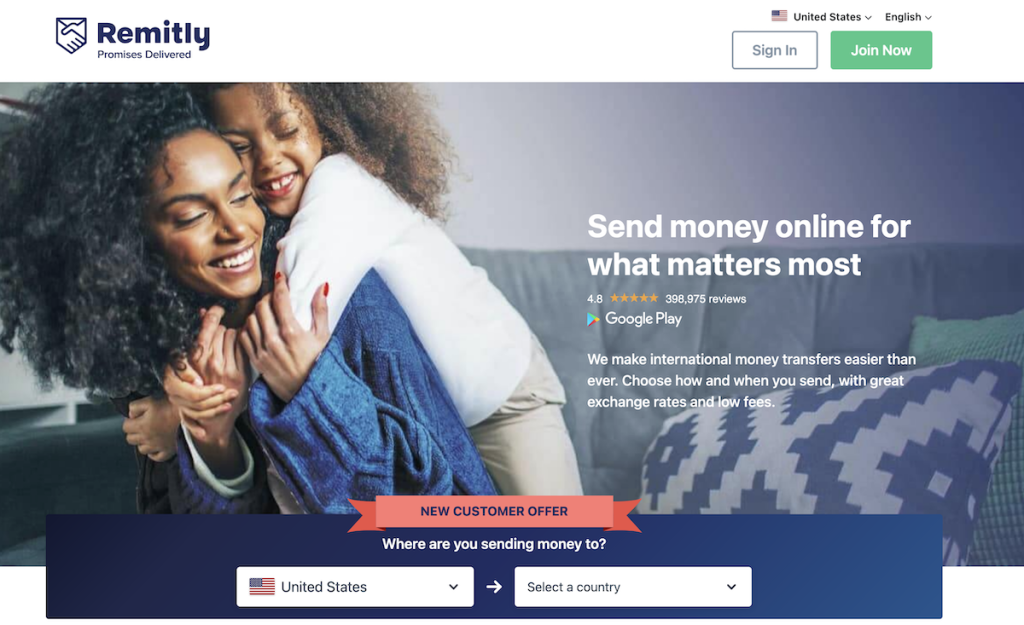 Remitly was founded in 2011 and has a mission to be the most trusted digital financial services company for immigrants and their families on the planet. Remitly has served over 5 million customers and sent over $15 billion around the world.
With its reliable and easy-to-use app, customers can send money internationally to their loved ones with peace of mind. Remitly been featured in Geekwire, Forbes, TechCrunch, Nasdaq, Business Wire, and more.
Remitly is optimized for your mobile device, so you have access to each feature wherever you happen to be, whenever you happen to need them. You can send money directly to a bank account, get cash from thousands of locations, or send money to a mobile money account.
Special first time offer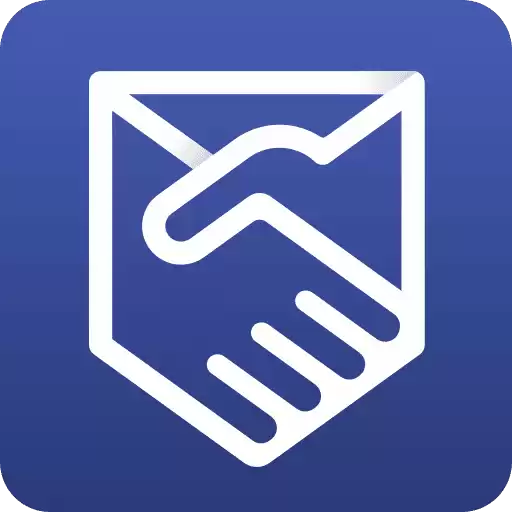 Remitly
Remitly is quick and efficient for sending money overseas. You can track the process, which gives you the confidence and assurance that the money is being transferred to the recipient. The call from a member of the customer team to verify the transaction is an added security. I would highly recommend Remitly.
Get Started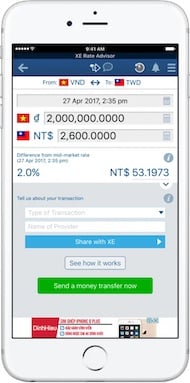 Ever since the dawn of the World Wide Web, XE.com has been its authority on Forex rates. In 2002, they launched their own FX trading platform. However, it wasn't until after its acquisition by Euronet that it got renamed to XE Money Transfer.
Since then, they have steadily increased their market share. XE's app marries their transfer capabilities with financial info they've long been famous for. XE has no minimum send amounts, and they offer over 100 currencies.
However, its rates, while better than the banks, lag behind other online transfer companies. Additionally, it may not be the best choice of remittance senders, as XE does not offer cash pickup.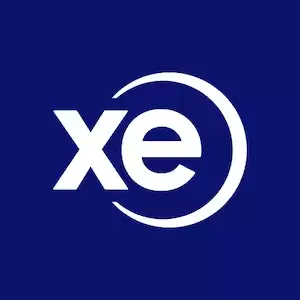 XE
XE Money Transfer sets no minimum transfer limit on their customers. However, they do have a USD 500,000 maximum limit (or equivalent in another currency) for online transactions. Overall, all of this means XE's service is a trusted, reliable, fast, and secure option to send money abroad.
Get Started
MoneyGram is one of the largest money transfer providers in the world. You can send money using the MoneyGram app to over 200 countries and territories around the world. You can also pick up money from 350,000 different agent locations worldwide.
The company's large number of agent locations makes MoneyGram a very convenient international money transfer provider, which can be helpful to millennials wherever they're located.
Whether they're at school or on vacation, young people can still send and receive money through the various agent locations. MoneyGram also has higher transaction fees but a long track record in the money transfer industry, which will guarantee you that your money is safe when you use their app.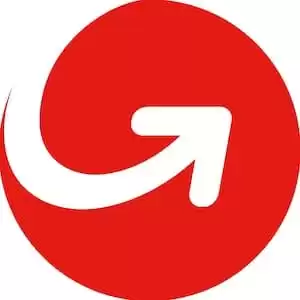 MoneyGram
MoneyGram is one of the most expensive options for sending money abroad, with higher fees and a larger markup on exchange rates. However, it's highly trusted and is the second-biggest name in the money transfer industry. So, you can trust that with MoneyGram, your money will get to the recipient fast and secure.
Get Started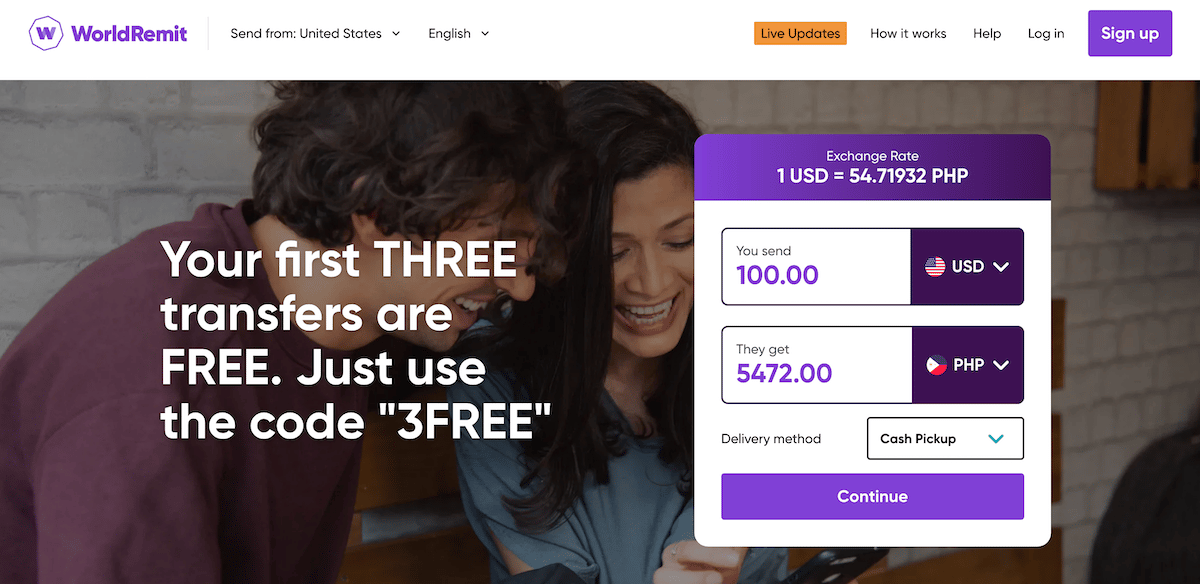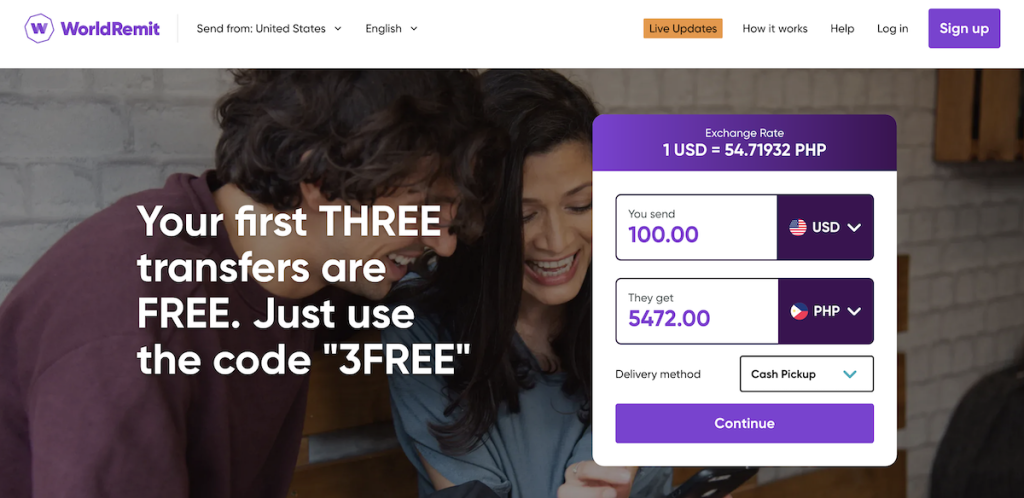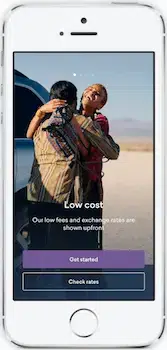 WorldRemit is another online money transfer provider that allows people to send money from over 50 countries to over 140 countries. The app is also very secure as it is backed by Norton, a reputed antivirus and anti-malware software, which ensures that your account is completely safe and secure. This money transfer app is also simple to use.
With WorldRemit, you no longer have to rely on traditional money transfer services that are usually expensive. With affordable fees, young people, especially students, will find this app really useful as it allows them to send and receive money from any point in the world, anytime, making it highly convenient for everyone.
How WorldRemit Was Created
In the 21st century, the world's workforce has become increasingly mobile. We're not just talking about distributed teams – ambitious, hardworking people have traveled overseas to fill labor shortages.
These workers, whether they are Mexican agricultural workers or Filipinos working in the Canadian oilfields, aren't just earning money for themselves. Every two weeks, they send home a significant chunk of their paycheck home.
As crucial as these transfers are, legacy remittance firms had long taken advantage of these folks. In the past, fees and exchange rate margins had eaten up as much as 20% of send amounts. As someone who once called Somaliland home, Ismail Ahmed, was familiar with this scale of financial abuse.
It was these gross margins that motivated him to found WorldRemit in 2010. Nine years later, they made up significant ground on industry leaders. With low fees, exchange rates near interbank, and transfers that process within an hour, they have become a viable alternative.
Their international money transfer app has only increased accessibility to new customers. With its clean design and ability to send cash to 150 countries, it won't be long before they catch up to the likes of MoneyGram.
Transfer money to 100+ countries free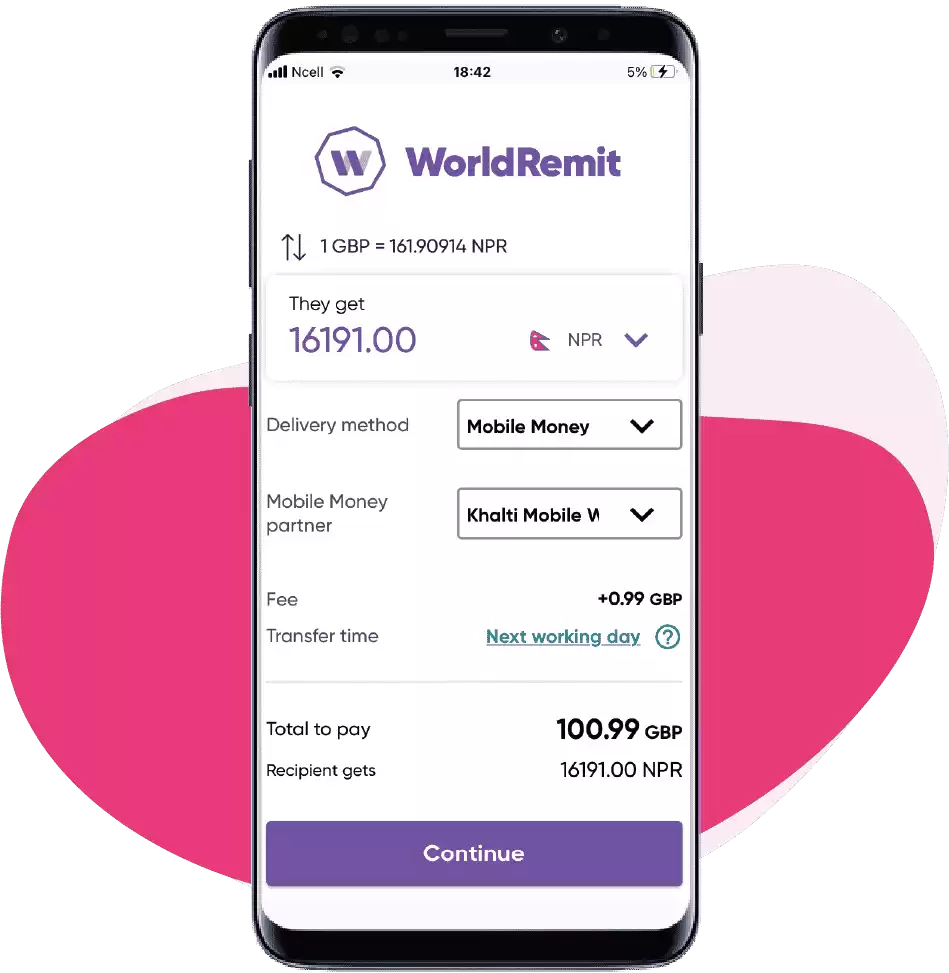 WorldRemit
Use the promo code '4FREE' for 4 free transfers
Worldremit offers a secure way to send money to over 130 countries and track it every step of the way. WorldRemit's network isn't quite as large as brands like Western Union, but you'll often find better rates and lower fees with WorldRemit.
Get Started
Another free and easy-to-use app that you can also utilize to pay your bills and send money internationally is Cash App. You just have to download the app and sign up for an account. After that, you just have to enter the details of the person that you're sending the money to and choose the amount you want to send.
Its interface is very clean and straightforward, and you'll be able to send and receive money in no time. This is perfect for young people who are not tech-savvy or for those who are just simply looking for a money transfer app that allows them to send and receive money without a hassle. You can also The simplicity of the app can be also perfect for non-techie parents or older relatives who may just want to use an app with no frills.
New users would want to claim a Cash App referral code in order to receive a $5 bonus for trying Cash App.
Offers $5 bonus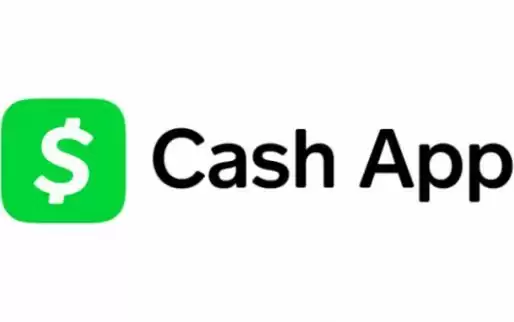 Cash App
Use Cash App free money code KPHNBSJ to get an INSTANT cash bonus! Just swap $5 with a friend through the app to qualify.
Cash App is a mobile payment service available in the United States and the United Kingdom that allows users to transfer money to one another using a mobile phone app.
Get Started
Related: How to Add Money to Cash App Card
6. Wise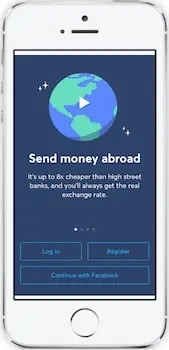 Established in 2011, Wise has become the leading international money transfer provider in the world. The company focuses on making money transfers more affordable by charging their clients with low and transparent fees.
Another good thing about using Wise is that they transfer money by converting it into another currency at the true mid-market exchange rate.
Wise is an ideal international money transfer service for young people or students since they rely mostly on remittance to continue their education. The app's cheap transaction fees and fast money remittances can, therefore, be beneficial to them.
Aside from that, Wise also has no minimum transfer amount so you can transfer as much money as you have. The app now supports sending money to 71 countries and receiving money from 43 countries.
How Wise Started
Nine years ago, Taavet and Kristo were in a bit of a pickle. Life in London, while mostly grand for these Estonian friends, wasn't without its complications. The biggest: foreign exchange. Taavet worked for Skype and received his paycheque in Euros. Kristo had a mortgage to pay back in their home country.
Every time they moved money, the banks took an egregious slice off the top. Taavet and Kristo were none too pleased that they were losing thousands of dollars every year. Then one day, they had a life-changing thought. Why not move money between each other's bank accounts domestically using the interbank rate?
It truly was an elegant solution. Taavet and Kristo then thought, how many others are in the same boat as us? As it turned out, quite a few people. Using their personal arrangement as their business model, they launched Wise in 2010.
Fast forward to today, and they are a giant in the international money transfer industry. Only Western Union moves more money annually than Wise. Their mobile app has only contributed to their ongoing success. For one, its user-friendly design has made it easy to transfer (and save) money on transfers. Secondly, their fee transparency has earned them respect from a generation that values honesty.
Despite its popularity, Wise does fall short on delivery time. In some cases, transfers can take a week to process completely. Because of this, we don't recommend using this service if your receiver needs cash ASAP. If time is on your side, though, Wise is one of the best in the business.
7. Western Union
Western Union is one of the first companies to provide international wire transfers. You can use Western Union to transfer and receive money from more than 200 countries worldwide.
By using their app, you'll also be able to send and receive money in over 125 different currencies. Western Union makes a name for itself by having one of the fastest money transfer services in the industry wherein only a couple of minutes are needed for the transaction to be completed, unlike banks, where your money transfer can take 2 to 3 days or even a week before the recipient can receive the money. This feature can be crucial to students who may need to immediately receive funds during emergencies.
Their app also supports bill payment services in some countries, which is another reason why you should download their mobile app.
8. OFX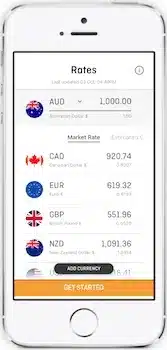 OFX's app is another great alternative to traditional money transfer services. Their mobile app allows you to send money from more than 80 countries worldwide. But perhaps the best thing about using the OFX app is its cost, as it offers one of the cheapest international money transfer services in the world, and there's no limit to how much money you can send.
However, take note that the minimum transfer amount is $250. You also have to keep in mind that same-day delivery of your money is not usually possible.
But if you are looking for a money transfer service that is superbly affordable, OFX will help you save plenty of money because of their low transaction fees.
The affordability of OFX's money transfer services is great for parents who are looking to save a few extra dollars.
How OFX Was Created
The struggle against the oppressive bank rates/fees stretches back further than you might expect. Fed up with losing thousands to the financial establishment, Matthew Gilmour started OFX way back in 1998.
For the first four years, they courted clients in Australia before moving online. From 2002 through to the present day, they won over B2B customers with excellent rates and 24/7 customer service.
Their app, like others on this list, is cleanly designed, making for easy navigation. Fees are highly competitive, helping users save heaps of cash versus the banks. However, the ability to set forward contracts is our favorite feature. This option gives the user price certainty, which is crucial in today's uncertain economic times.
It's isn't all good news, though. With a minimum transfer amount of $1,000, they aren't the best option for small senders. However, if you regularly move amounts greater than that, OFX might be just what you're looking for.
9. CurrencyFair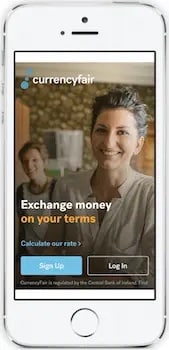 Out of all the international money transfer apps listed here, CurrencyFair has probably the most unique approach when it comes to their services. Instead of exchanging your money into different currencies with a bank or a money transfer company, you actually get to exchange directly with other users of the app.
This peer-to-peer money transfer service allows users to choose what exchange rate they would like. But if you don't want to wait for another user to agree with your rate, you can always choose to convert your money using the best exchange rate provided by CurrencyFair.
As of now, the app supports 18 different currencies and allows you to send money back and forth in over 150 countries.
How Currency Fair Was Created
A decade ago, Estonians weren't the only one singing the foreign exchange blues. Brett Meyers, an entrepreneur from Perth, Australia, has made Ireland his adopted home. Yet, every time he moved capital to/from Down Under, he got whacked on FX fees.
In 2009, he joined with Jonathan Potter, David Christian, and Sean Barrett to found CurrencyFair. While Wise went on to become money transfer's dominant brand, the rising popularity of online money transfer benefited CurrencyFair as well.
P2P, or peer-to-peer sharing, is where this app diverges from the pack. Rather than exchanging money with CurrencyFair themselves, you can do so with other users. Because of this, 10% of users report getting a rate that's better than the interbank.
However, if you go with CurrencyFair, you'll still get a rate that's a fraction of a percent off interbank. Our favorite feature – their secure login protocol. On supported phones, you can set up a fingerprint scan that will ensure only you have access to your account.
10. Venmo
Making the list of the best international money transfer apps to use is Venmo, which also happens to be owned by PayPal. However, the Venmo app is completely different from PayPal's money transfer services.
The Venmo app was designed to help users send money to their friends and family easily and in a more interactive way, thanks to its built-in social media features such as the Venmo newsfeed and the ability to use it as a messaging app.
Along with its mobile app, Venmo has become one of the most popular money transfer services for young people because of its features and the ability . The app also allows you to reimburse your friends or family members when paying for a meal or for making purchases.
Related: 9 Best Venmo International Transfer Alternatives
11. Azimo
The Azimo app, which is available in both Google and Apple's app store, allows you to send money conveniently. Once you hit that send button, the Azimo app will keep you fully aware of the status of the money that you sent.
Azimo even has location-specific instructions for collecting the money that you sent, which can be very helpful, especially for countries that have different laws regarding collecting bank and cash payments.
Azimo also prides itself for their very reasonable transaction fees. At present, they have over 200,000 collection points around the world, which means you can send and receive money anytime and anywhere.
The incentives they offer are also very ideal for young people, as Azimo will reward them with dollars on their next money transfer transaction if they get to invite their friends and others to use the app.
12. PayPal
Even though it is not the best international money transfer app to use, PayPal still remains to be one of the most popular money transfer solutions in the world despite its high transaction fees when it comes to international money transfers. However, this is understandable since PayPal's focus is more on the e-commerce industry.
When you look at the PayPal app, you will see that it still maintains a corporate user interface. It still has security measures that require every user to enter their password every time they open the app. These protocols may be an inconvenience to some users, but this is to ensure the security of your account.
When it comes to transfer speeds, PayPal doesn't disappoint. If you want to send money using the app, all you have to do is to enter the email address or phone number of the person you're sending it to.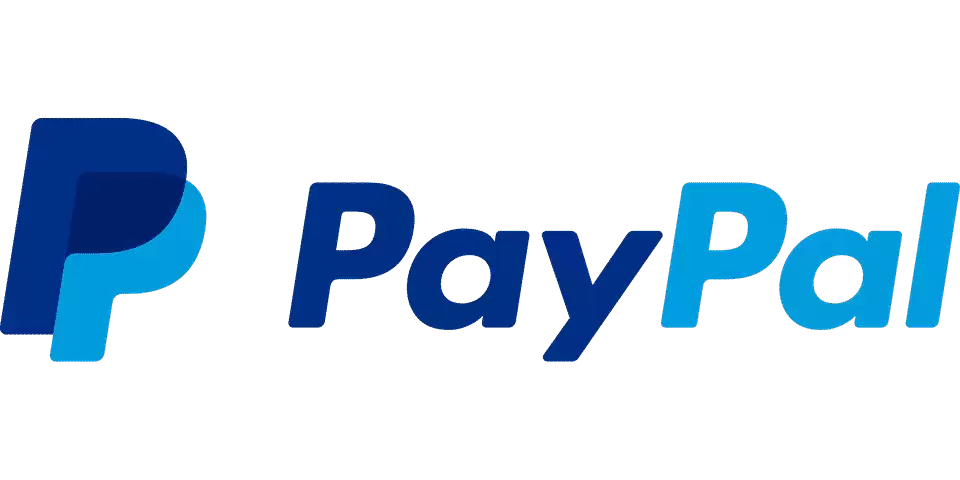 Which Money Transfer Service Has the Best Exchange Rates?
From parents with kids in college to tea-sipping freelancers, many are reliant on PayPal to send/receive payments. Sadly, a good portion doesn't realize how badly they are getting screwed on exchange rates.
PayPal is a business.
Their primary objective: To make as much money as possible.
But, we aren't PayPal – we're consumers.
Our primary goal: To get the best deal we can.
Does PayPal offer excellent value for money, compared with their competition? They don't – not by a long shot! Below, above we shared all the top international payment apps rated that will save you hundreds per year in bogus fees.
Are International Bank Transfers Safe or Smart to Use?
Sending money abroad was a rarity in the past. However, with globalization and the world coming closer, it has become a monthly necessity for many. The best kind of international transfer service must have the least number of processes, be highly convenient, and should not be time-consuming at all. On top of all of that, it shouldn't cost people an arm and a leg to send money abroad.
One of the best features of these advanced money transfer systems is having the currency exchanged and transferred without moving an inch from your cozy spot at home. Or at least that is the case with certain international exchange services. And could be least expected from a bank to provide such conveniences.
But are they safe?
When you need to send or receive money fast, an international bank transfer, or a wire transfer might be the right tool for the job. Wire transfers are immediate, reliable, and safe (as long as you're not sending money to a thief).
But there is more to it than just being safe. Here are some reasons for everyone to steer clear of banks if they want to get their money transferred without getting bankrupt:
They are Costly
Conducting international transfers through banks are costlier than other means. Most banks charge a certain percentage for the exchange fund transfer, with the name of processing fee. In numbers, this percentage seems small but when they begin to add up, it turns into a heavy amount annually. This becomes a problem for those who are already living on a tough budget, like travelers, students and old people.
They Take Time
Banks tend to be super slow with their process of international transfer. In fact, they are the slowest when compared to other modes. The fastest service takes 1 to 3 days to transfer while banks can take as long as, one week or more. This is highly inconvenient for those who need to utilize the service for emergency situations and getting the money on the other side is a priority.
Hidden Charges
The worst kinds of charges are the hidden ones, they take you by surprise and you only learn about them when you have already gone through a tedious amount of time and effort. Transferring money through international banks means paying large amounts of money as well as hidden fees. And these fees are usually asked for on top of the exchange fees.
Exchange Rates
No matter how positive the market is going with exchange rates, banks always charge the rate they want, which in most cases is higher than normal. So while you are already paying them a hefty amount for their services, you'll also be paying them a higher exchange fee. On the other hand, foreign currency exchange by services like iCompareX offers the benefit of highly competitive rates. This means people can actually enjoy any positive change in the market before they transfer their money.
When a convenient and highly accommodating international transfer service is within the reach of your fingers, endless opportunities will open for you. Now people can easily buy and sell properties, study, and travel internationally without having to worry about money.
Best International Money Transfer Apps Summary
What makes these international money transfer apps great is that they allow you to transfer money from one place to another within minutes. Of course, not all of them are the same, so weigh their pros and cons, and see which app has the features you need. Keep in mind as well that the transaction fees will depend on the app you will use.
Don't let established players cheat you out of your money. With an abundance of alternatives available online, there's no excuse to remain with the banks. Once you've completed a few transfers with one of the best money transfer apps mentioned above, you'll never go back.
Earn $200 bonus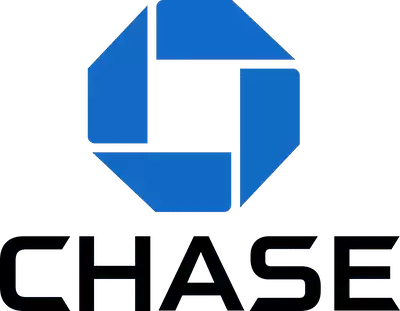 Chase Total Checking®
Secure a $200 bonus in a mere 15 business days when you establish your direct deposit within 90 days. Dive into unparalleled convenience with access to over 15,000 ATMs, 4,700+ branches nationwide, intuitive online banking, and a top-rated app. Offer expires 10/18/2023, so act fast!
Redeem your $200 here