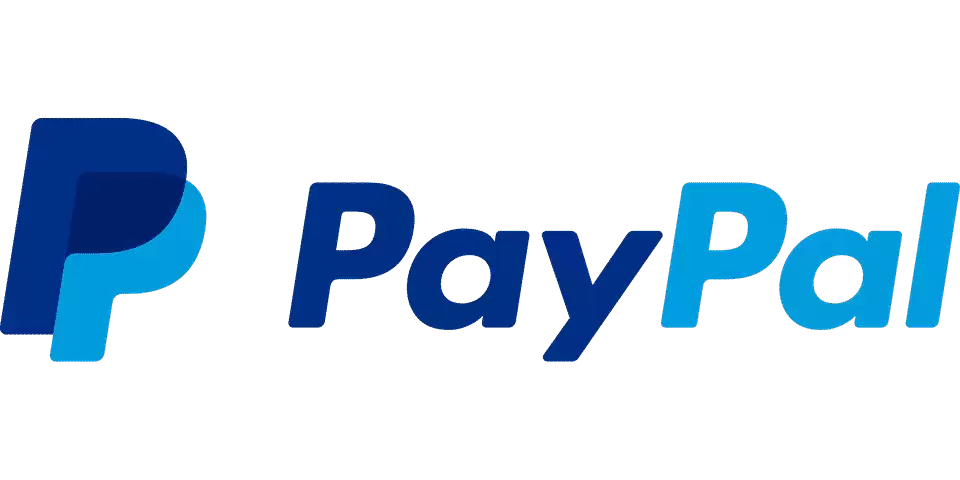 Cash and credit cards still dominate the payment system but we have seen a mobile payment trend within retailers. Money transfer apps allow you to send money to someone from your phone quickly and easily.
In 2023, you have a ton of apps for sending money online, and more solutions are popping up daily. So you can definitely find a payment app for you, whether you're looking to send money for a friend, or find an app that allows you to pay in-store without pulling out your credit cards when it's time to pay the bill.
Best Payment Apps to Get in 2023
Are you looking for the best payment apps to get in this year but confused about which one to use? You are in the right place because this article will help you in learning about the best payment apps. Let's start!
1. Best Overall: PayPal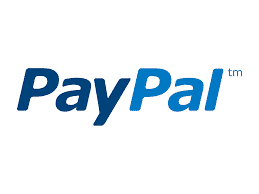 PayPal is the best ever app to send payment online from your PayPal account. It is used on a larger scale to send money to and from your U.S. bank account to any receiver, whether local or international.
When you want to send money to any of your family members or a friend, you can use the PayPal app to send money instantly. The best thing about PayPal is that it doesn't deduct any money transferring fee from you, no matter how much money you send.
However, they would charge you the fee if you are making the transaction through a credit card. They will also charge some fees for converting currencies.
PayPal allows you to send as much as $60,000 per transaction, although they may restrict the amount to $10,000 for certain currencies.
Users pay 2.90% plus a set fee to transfer money using a credit card. Sending international personal payments with a PayPal balance, bank account, or through an Amex Send account costs 5%.
The cost of credit card payments for foreign transactions is 7.90% with a set fee.
Key Features
Easy to send money around the world.
Track and monitor every PayPal transaction.
24/7 transaction monitoring and secure encryption technology.
Pros
Brand recognition builds trust immediately.
It's simple to use and install.
Quick and safe.
Cons
Transaction fees can be expensive.
Money might be held.
Customer service is a big pain.
Available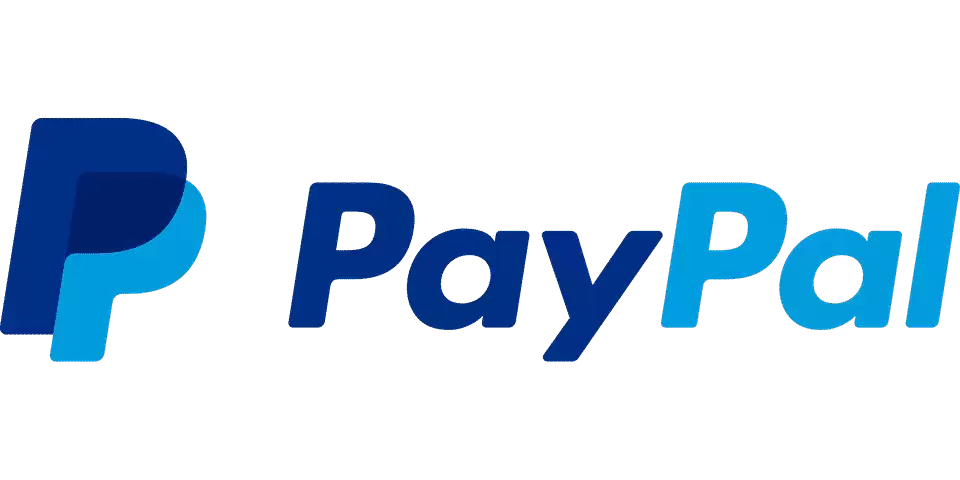 2. Best for International Transfers: WorldRemit

WorldRemit is another online money transfer provider that allows people to send money from over 50 countries to over 150 countries.
The app is also very secure as it is backed by Norton, a reputed antivirus and anti-malware software, which ensures that your account is completely safe and secure. This money transfer app is also simple to use.
With WorldRemit, you no longer have to rely on traditional money transfer services that are usually expensive.
With affordable fees, young people, especially students, will find this app really useful as it allows them to send and receive money from any point in the world, anytime, making it highly convenient for everyone.
Key Features
4 million customers over 150 countries.
Send money internationally with ease.
Low fees, best upfront exchange rates, and no hidden costs.
Pros
There are several different ways to make quick payments all around the world.
Easy to use and available on App Store and Google Play.
Fees and exchange rates are entirely transparent.
Cons
Recipients can only receive in a limited number of countries.
Fees for complex transfers.
Limits on large money transfers to countries.
Available
Transfer money to 100+ countries free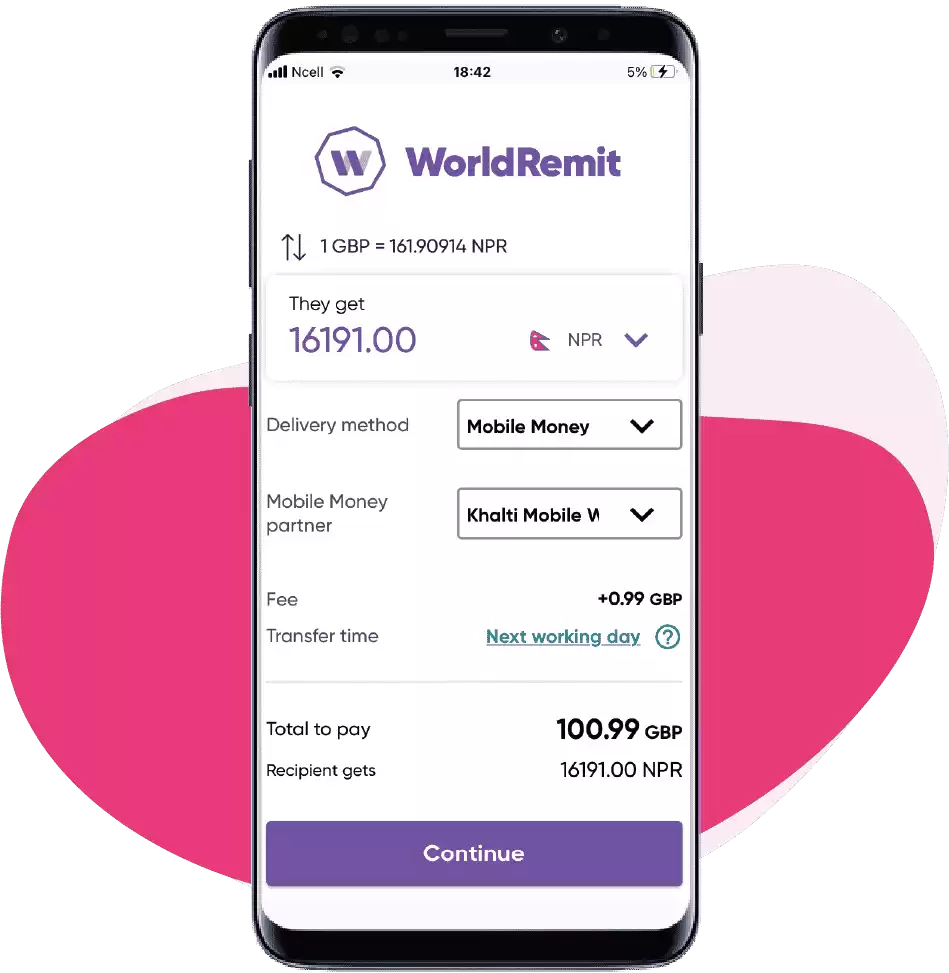 WorldRemit - Send Money Internationally
Use the promo code '4FREE'
Worldremit offers a secure way to send money to over 130 countries and track it every step of the way. WorldRemit's network isn't quite as large as brands like Western Union, but you'll often find better rates and lower fees with WorldRemit.
GET FIRST 4 TRANSFERS FREE
3. Best for Low Fees: Cash App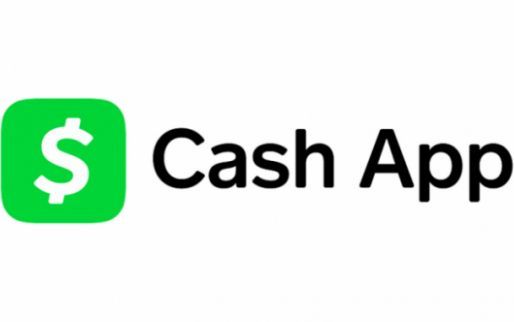 Cash App, owned by Square Inc., is just like a digital wallet for all the people who need to make transactions or payments.
It is a very simple way to send money to anyone you want and without paying any money transferring fee.
Another feature of the Cash App is that you can add as much money as you want through bank accounts and cards.
When you use this card to send the payment, the specified cash amount will be withdrawn from your linked account and the transaction will process.
It also allows you the opportunity to buy and sell Bitcoin which is an amazing feature.
Standard deposits are free and arrive within 1-3 business days. Instant Deposits are subject to its low 1.5% fee (minimum of $0.25), the Cash App won out over Venmo and other similar apps in this category.
You can send and receive up to $1,000 in a 30-day period but you may bypass these restrictions by verifying your identity.
Cash App Bonus: As a new user use Cash App referral code KPHNBSJ for $5.00 free (use during signup) and after sending $5 to another friend using a newly linked debit card within 14 days.
Key Features
Sign up in seconds.
Send and receive cash instantly.
Order customized Visa debit card from the app.
Instantly begin investing commission-free in stocks and crypto.
Pros
More than simply a payment option, this app gives you several additional features.
Simple and quick.
Ideal for asking friends and relatives for money.
Cons
If you send money to the incorrect person, you must rely on another individual to return it.
FDIC insurance is not available.
Available
$5 Cash App Bonus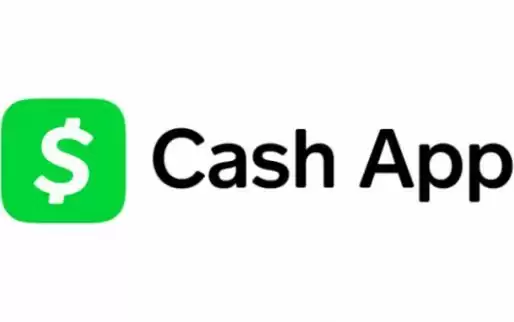 Cash App
Copy and Paste Code: KPHNBS
Use Cash App free money code KPHNBSJ to get an INSTANT cash bonus! Just swap $5 with a friend through the app to qualify.
GET STARTED >>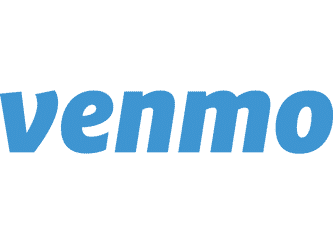 Venmo is another secure payment transferring app that you can use at any time to send or receive the payment.
The best and most amazing feature of the Venmo app is that it can be synchronized with your Facebook account as well as phone contact.
In this way, you can easily select a person to send the payment to and request money.
You can use Venmo on your mobile phone and thus, you don't need to use your laptop or desktop PC to transfer payments.
In this way, Venmo makes the payment experience easier and simpler. In this app, once you send money to someone, their contact information is saved in the app to use later at any time.
Key Features
Use Instant Transfer to get your cash in minutes.
No processing payments for debit card transfer.
Bank a-like security system.
3 % processing fee for credit cards.
Pros
Allows you to distribute money in a social way.
Money is transferred quickly.
Payments can be made using Venmo without the need to add money.
Cons
Prior security issues.
There is no FDIC insurance in the event of a bank failure.
Instant cash-out transfers fees will be charged to your bank account.
Available
5. Best for Small Transfers: Facebook Pay

Just like Google, there is nothing that we cannot do with Facebook. Along with a number of benefits of Facebook, you can now use your Facebook account to send payments through Facebook Messenger, WhatsApp, Portal, and Instagram.
For sending small transfers, you can easily link your debit card to it and send money to anyone you want.
There is no minimum payment amount for Facebook Pay. The greatest transfer amount is $9,999.
Users must make payments using a bank-issued Visa or MasterCard debit card or PayPal account. U.S. citizens 18 and older may send money to trusted friends and relatives in the United States.
Just like other high-end apps, Facebook respects and keeps your privacy. When you send money to someone, they just show your name, profile picture, and the amount sent. The same transaction shows in your bank account details within 5 business days.
Key Benefits
For its simplicity in moving small amounts of cash through a familiar platform, Facebook Pay was chosen as the best payment system.
You may now use Facebook Pay to make simple and secure payments through Messenger, WhatsApp, Portal, and Instagram.
Pros
For interacting, there's a helpful chat option.
It's simple to submit a request and send money.
You can add several people to the money request.
Cons
It's not possible to use a credit card to send money.
There are no bells and whistles, only basic options.
There are no "bill splitting" capabilities, for example.
You can't send payments outside of the United States.
Available
6. Best for Bank Transfers: Zelle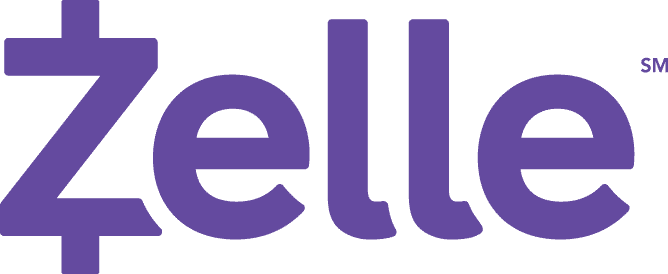 Zelle is one of the best apps that you can use to make payments directly from your bank account. You can simply download the Zelle app and connect it to any of your bank accounts.
Once it is linked to your account, you can easily send money to your family and friends. The best thing about Zelle is that you can even send the money without downloading the app.
Zelle is the only mobile app that allows you to send money directly from one bank account to another. Zelle users may send and receive funds through the simple app.
Users may send or request money with a personal email address or phone number. To send or receive money, recipients must have a Zelle account. A text message or email is sent to the recipient, along with a link to accept payment.
You can only send $500 if your bank or credit union does not yet support Zelle. You are not permitted to request a higher or lower limit.
Key Features
You can send money directly from your bank accoount.
Easy and simple to use.
Offers quick access and a wide availability.
Pros
Many banks utilize Zelle.
Even if your bank does not accept Zelle, you may still use it.
Fast and simple.
Cons
It's not possible to link a credit card to the payment system.
Only domestic banks can utilize it.
Money is FDIC insured.
Available
Other Money Transfer Apps to Consider
While we have covered the best money transfer apps above, there are other apps that can also get the job done.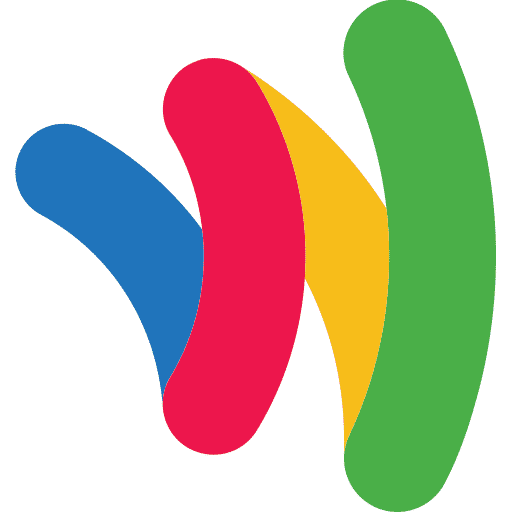 Google has made our life easier than before by providing everything at the blink of our eye. Just like other amazing features of Google, its Google wallet allows you to send money instantly to anyone you want. If you have an account on Google, you can easily sign up for Google Pay. The infrastructure is very easy to use and there is absolutely no fee for sending money to someone.
Key Features
Authentication of identity using finger prints.
Intuitive and est to use interface
Transfer money instantly to the bank account
Receives money on money transfer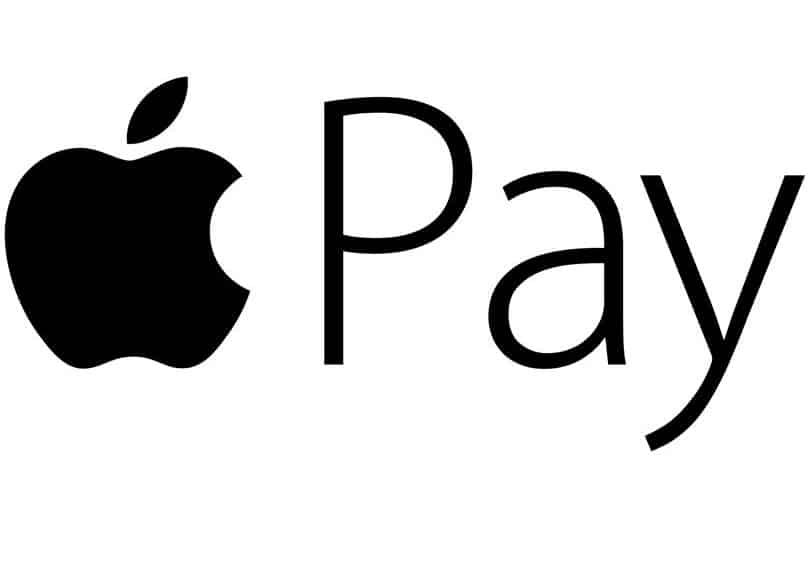 You can store credit credits, debit cards, coupons, and other online passes on the Apple Pay app on your iOS devices. Simply add your cards to the app and you are able to pay using Apple Pay at millions of retailers across the US and internationally.
Another feature that is worthwhile is the Apple Pay Cash, which allows you to store money on your phone to use at stores that support Apple Pay. You can also send money through iMessage to pay friends or family.
Don't worry about security. Your funds are protected on your phone with a PIN or Apple ID's touchID or faceID features.
Available: iOS (built-in)
Are Money Transfer Apps Safe?
So many of you may be wondering how safe it is to use Venmo or other apps like it. I have been using these money transfer apps for the past few years without any problems. I wanted to search online and see if other people have experienced any issues with these payment apps. I found a YouTube video from Will Kelly who had $3,000 stolen from him from Venmo (#4 in our list).
Sending Money Internationally
A number of money transfer providers are developing their own apps to offer a more convenient way of sending money across borders.
However, the choice can be confusing and overwhelming, considering the plethora of mobile money transfer apps available on the internet.
So, which one should you pick if you want to send money internationally? Which one can give you the best user experience and convenience? Which one can you trust?
See our list of the best international money transfer apps that are available right now, as well as why you should use them.
Best Mobile Payment Apps Summary
Smartphones like iPhones and Android phones can be used for so many things from making you money to paying for purchases.
While overall, mobile payments are safe — you should follow some proactive measures to make sure your financial information isn't at risk when you're using apps to transfer money. If you wanted to learn how to keep safe, you can check out these tips to follow for safe mobile transactions.
Bank Bonuses Expiring Soon:
Enjoy financial incentives for opening a new checking account with current promos expiring soon: