I've gone down the Amazon rabbit hole of interesting finds and trending product lists, and I've seen some of the most interesting stuff ever sold on the internet. I mean if you're looking for a bobblehead of Dwight from the office, you can find it there, how cool is that?
That being said, I've also seen some of the coolest lists of things you buy on Amazon for under $25 — and more often than not — I'm left asking myself,
"Why doesn't everyone own this thing?"
I mean getting your hands on $25 is fairly easy and Amazon is heaven on earth for the modern shopper because, in addition to reliable reviews and competitive pricing, you've also got great customer service and products that actually and truly work.
Tip: In the early Amazon days, you would have to wait several days to get your goods. But with Amazon Prime, you can get it lightning fast in usually only two days!
Cool Things to Buy on Amazon Under $25
I wanted to make my own list, so here are the 'coolest' Amazon products I've found that you can purchase for $25 or less:
Product
Description



CHECK PRICE





1. WATERPROOF SPEAKERS FOR THE BEST SHOWER EXPERIENCE


You can connect this to your cell phone or laptop via Bluetooth. I can see myself using this in the morning and playing some audiobooks, motivational speeches, or just playing some of my favorite music to get the day off to a good start. Definitely going to buy one of these after finishing this post.




CHECK PRICE

2. MAGNETIC PHONE HOLDER THAT FITS ON YOUR CAR AIR VENT


The magnet fits in between your phone and the case, so when you're in the car, you can just put the phone on the holder and it's hands-free. A friend of mine has one, and I was amazed at how well this held his phone, so I'm probably going to get one for myself!



CHECK PRICE

3. SELF-PROCLAIMED WORLDS STRONGEST COFFEE


The reviews are really positive (over 12,000 positive reviews) and they comment on how it's pretty strong and tastes good too. I could see myself buying this and drinking it and giving it as a gift as well! One of the more humorous reviews of the coffee is:

"I AM DRINKING THIS COFFEE RIGHT NOW AND I CANNOT STOP SHOUTING AND WRITING IN CAPS LOCKS IT IS SO GOOD AND IT IS SUPER CAFFEINATEDD AND PUNCTUATION IS FOR LOSERS THAT LIKE WEAK COFFEE"




CHECK PRICE

4. PORTABLE PHONE CHARGER (EVERYONE NEEDS ONE OF THESE)


Small price to pay for a lot of juice. I wouldn't leave the home without! Really like the small and sleek design and I've been meaning to buy a portable phone charger and this one has the best reviews.

CHECK PRICE

5. WALLET THAT BLOCKS RFID SCANNERS


This wallet is EXACTLY what I would want in my next wallet. It's small, thin, stylish, and RFID protected. What's not to love? The main selling point here is the RFID protection: RFID is the use of radio waves between devices to transfer data. Credit cards, payment cards, and driver's licenses all use RFID. By using this wallet you get complete protection against unwanted RFID scans. This wallet helps to keep your personal information safe.

CHECK PRICE

6. SWIVELING 3-PLUG OUTLET, SO YOU NEVER RUN OUT OF PLUGS.


I would bring this with me when I travel and use it around my house instead of having to use a bulky power strip when I run out of plugs. It comes with three plugs and 2 USB ports, great for people who travel a lot. It also keeps devices safe from surges and spikes!



CHECK PRICE

7. CREDIT CARD SIZED TOOL KIT (PRACTICAL)


Great little tool you can place in your wallet. It's a bit thicker than a credit card and is a great product for someone who likes the outdoors or is into knives.




CHECK PRICE

8. HOLY STONE QUADCOPTER DRONE


This Quadcopter Drone is a great buy! It has great stability flying, and the tricks it can perform are so much fun! I love the altitude hold, and especially the headless feature, it makes it sooo much easier to fly then other Drones. The educational booklet was a lot of fun too.

CHECK PRICE

9. GUZZLE BUDDY WINE BOTTLE GLASS!


Where my wine drinkers at? I bought it for a friend's birthday. She's a wine lover, and was thrilled with the Guzzle Buddy! It looks great and actually works well for drinking. Everyone at the party decided they wanted one.



CHECK PRICE

10. LED FAUCET LIGHT (TEMP. SENSITIVE)


This is so awesome! Would look cool when the lights are off and could be a conversation piece when guests are over. Pretty cheap too.

CHECK PRICE

11. MYSTICAL RAINBOW FIRE PACKETS


Astound nearby campers as you make your campfire roar to life with the rainbow fire packets. Once sprinkled into the fire, the flames will begin to glow incredibly bright and magically change colors right before your eyes.

CHECK PRICE

12. MAKE SHOTS GREAT AGAIN


Mercilessly destroy your liver with this thrilling drinking game of spin the shot glass. Combining the elements of statistics and alcoholism, this fun drinking game is perfect for a few friends to gather around and see who can survive after a few hours of reckless drinking.



CHECK PRICE

13. HEADPHONE HANGER (CAN STICK UNDER YOUR DESK)


If you're limited on room, the Anchor by Elevation Lab is a superb option. Just stick it under your desk or counter of choice and you've got yourself a place to hang your headphones. In fact, they're built to accommodate two pairs, if you've got them. Made from silicone and reinforced by steel pins, this clever device is affixed to the underside of any workspace with a 3M adhesive strip – the very same one you'd mount a GoPro camera with.



CHECK PRICE

14. 2 IN 1 USB CABLE (CHARGE BOTH APPLE/ANDROID DEVICES WITH THIS CABLE)


This really changes the game, allows you to charge both Apple and Android products without the need to change cables. I use it to charge my iPad and Samsung Galaxy S7.



CHECK PRICE

15. CHESS ARMORY 15" WOODEN CHESS SET WITH FELTED GAME BOARD


I'm a self-proclaimed chess guru so of course, I had to include this! Pretty nice board for the price, every household should have this!



CHECK PRICE

16. SLEEP MASK (THESE REALLY DO HELP YOU GET GOOD SLEEP)


This is the first sleeping mask I have ever bought. It seems to be great quality, and is well made. It worked 100% well this first few days and I couldn't see anything but pitch black when putting it on even in the middle of the day. It helps me get a great night's rest!



CHECK PRICE

17. IF YOU NEVER HAD A LUCID DREAM... MAYBE GET THESE.


A lucid dream is any dream during which the dreamer is aware that they are dreaming. During lucid dreaming, the dreamer may allegedly be able to exert some degree of control over the dream characters, narrative, and environment. This is a good way to experience more vivid dreams and induce lucid dreaming. Also, in the reviews people claim have better dream recall.  Some citing that they are able to occasionally bring back a dream after waking up and forgetting it for a while. However, success is not 100% as it quite often happens that you will go a night without a dream after taking the supplement. Of course, this has to be expected for any supplement.




CHECK PRICE

18. COOL FOOT HAMMOCK YOU CAN PUT UNDER YOUR DESK


This is like heaven! I would think your only regret would be not buying one sooner. Ah, great concept and if you had one of these at your desk at home or work it would be so comfortable.



CHECK PRICE

19. 'PARKING BUSINESS CARDS' THAT CAN COME IN HAND


Perfect gift for your buddies! This is exactly what it is when you purchase it. It has about 7 to 8 different cards that fit your typical situation. Perfect for a gag gift or for a friend who finds him/herself in situations where this would be necessary.



CHECK PRICE

20. BLACKOUT STICKERS (TO BLOCK OUT ALL THE PESKY LIGHTS IN YOUR ROOM)


I actually have these and they cover the millions of little lights on all my electronics so I can sleep at night. If you are serious about sleeping in the dark, these are for you! Works well. The blackout dims do not completely block out all of the light but does dim it to an acceptable level so you can sleep.
What did you think of the list of cool things to buy on Amazon under $25?
I know some of my tastes in items vary vastly, from being interested in a drone to a chess board.
But there's more…
If you're a fan of Amazon, you'll probably love scoring free Amazon gift cards. And there are many ways to earn them online.
Following are some of my faves (that actually work).
How to Get Free Amazon Gift Cards
Saw something on the list of cool things to buy on Amazon? Here are quick ways you can score gift Amazon gift cards online fast and free:
Survey Junkie
The first thing you can do is sign up for Survey Junkie which pays you, in Amazon gift cards or Paypal cash, to watch fun videos & take surveys. By spending just 5-10 minutes per day on this (either on your lunch break or during TV commercial breaks) you can earn and save an extra $50/month in Amazon gift cards.
Additional ways to earn up to $100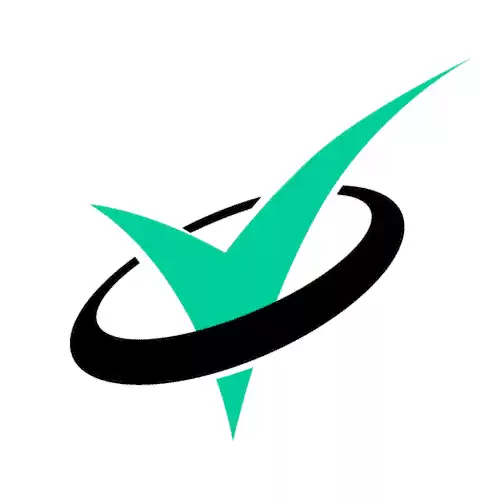 Earn around $50 to $1,000 per year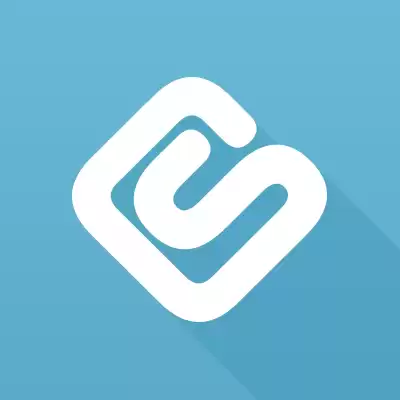 Swagbucks
Swagbucks offers a variety of ways to earn money online. You can take surveys, play games, surf the web, watch videos and more to earn points towards gift cards or cash.
Start Earning
Swagbucks Review
Conclusion
I think one thing we can all agree with is that Amazon is great. In my household we love Amazon.
Amazon, land of 1 million things you need and 5 million options for each of them, has quickly become the one-stop-shop for an insane amount of online purchases.
These cool things to buy on Amazon under $25 are cheap and are some of the best things I've bought.
You'll be sure to get instant gratification as a Prime member when they get to your home in two days.
So if you're a fan of it too, here are some articles you'll love:
Our Pick

Rocket Money
Navigating your finances can be challenging. Why tackle it solo? A staggering 80% of individuals have discovered savings by utilizing Rocket Money to identify and eliminate unnecessary subscriptions. More than just subscription management, Rocket Money equips you with the tools to maximize savings, minimize spending, gain a comprehensive view of your finances, and reclaim mastery over your financial well-being.
Start Saving Now
Read Review