Want to learn how to save 300 dollars in a month? In light of the changing face of the economy, many Americans would benefit from acting on creative ways to save money. This leads to having more money in your pocket for investing, saving, and can be done in a variety of ways. It also isn't as hard as you think.
We all have some positive intentions when it comes to saving money. We tell ourselves that we will spend less money on non-essentials or start saving more when we hit a certain age in life. But saving money will really begin when you develop smart money habits such as building a budget and earning additional income. If you don't do this it can be easy to fall into debt and prolong becoming debt-free.
Sounds tough, right? But this doesn't have to be the case and I'm here to help with some of the best ways you can scrape together more than $300 in 30 days.
Ways to Save $300
To chalk it up, it's important to not waste your money and be like most people. Let's face it, there are some people who do not know how to spend money wisely.
For example, if you buy branded stuff, only buy them when you need them. A prime example of this is a pair of jeans. If you buy a quality pair of pants, it is most likely going to last for a very long time over fast fashion stores like H&M or Forever 21. In the long run, you're actually saving money!
Already do that? Here are more money-saving ideas for you to start saving as soon as today:
1. Grocery Shopping Without a List
When you're shopping for groceries without a list, there is a high chance that you're going to put things that don't belong in your cart. Going into the supermarket without a clear list of things that you should buy only spells doom for your wallet.
Many people also save $100 a month simply by using grocery rebate apps to get money back on the grocery items that they are buying anyways. Doesn't hurt to get cash back that really does add up.
Savings = $100
2. Cut Your Cable Subscription
I think it is safe to assume that the vast majority of people are now using streaming services for their entertainment needs. This means that you can pretty much cut your cable subscription since you can pretty much find everything you need with cable alternatives.
Still, there are people who use cable for their media consumption. If you are one of them, consider cutting the subscription or trying to opt for free cable.
Savings = $60
3. Use Money Saving Apps
Money saving apps can help you budget, lower your bills, save more money, and build your wealth. Managing personal finances is a painstaking task, but that doesn't mean you shouldn't pay attention to budgeting.
Managing your money is the best thing you can do for yourself in today's unpredictable economy. And, there are several money saving apps that can help you achieve your goal.
Whether you want to save money for a vacation or save up for a car, it's crucial you stick to a saving or spending plan. If you need some help, check out our favorite money saving apps below.
Pros:

Free budgeting tools

Retirement planner

Free portfolio advice

Robo plus human advisors

Pros:

Automatically invests spare change

$10 new user bonus

Cash back at select retailers

Pros:

Get control over your subscriptions

Stay on top of your spending

Put your savings on autopilot
Pros:
Free budgeting tools

Retirement planner

Free portfolio advice

Robo plus human advisors
Our Pick
Pros:
Automatically invests spare change

$10 new user bonus

Cash back at select retailers
Pros:
Get control over your subscriptions

Stay on top of your spending

Put your savings on autopilot
Savings = $100+
4. Appliances You Don't Need
Salespeople have become so adept at luring people into buying stuff they do not need. For example, you might buy a toaster even though you do not eat bread. Or perhaps, you buy an electronic toothbrush when your normal toothbrush still works fine. Don't be fooled into buying stuff that you do not need. Let the salespeople talk, but just leave it at that.
Savings = Varies
5. Car Repairs
If you own a car, its repairs are going to be quite expensive. Most people just leave their car at the shop and have it repaired. But, did you know that there are some car repairs that you can do on your own?
For example, if you know how to change the tire, then change it. If you know how to change the oil, do it yourself. If you do not know how to do these things, you can find a lot of information on the internet.
Such repairs can be done by anyone and it can really help you spend less money over having a mechanic fix these things for you.
Savings = Varies
6. Get Savings at the Pump
Are you still paying full price when you fill up your tank every month? If you want to reach your goal of saving $300 in a month then you should consider using Upside.
Upside provides users with a variety of helpful information is one of the best cash back apps for gas. First, you can save up to 25¢/gal at every gas station and never pay the price on the gas station sign.
It also shows you the best gas station deals and the cheapest gas. You can also get bonus cash back deals on convenience store items and auto services (car wash, oil change, and more).
Savings = $20
7. Save the Change
All those dollars and cents can really add up when you're trying to scrape up an extra $300 each month. But who has time to count nowadays? Let an app do it for you such as Acorns. Once you connect the app to a debit or credit card, it rounds up your purchases to the nearest dollar and funnels your digital change into an investment account.
Sign up to try it risk-free with a $5 sign up bonus. Once you get the process automated, Acorns investments make your digital change work for you. If you are interested, you'll get a $5 bonus when you sign up and make your first investment. The sooner you start investing, the sooner your money can start to grow toward your goals.
Savings = Varies
8. Sell Things You Don't Need
When you're trying to save money, it's not just about cutting costs in the traditional sense. You save money by selling the things you don't need so that you can earn extra money. This means you spend less of your personal income. Selling apps and websites like eBay, Poshmark, ThredUp, and Swap all take used items that are in great condition. You can also have a garage sale to earn money off the things you no longer need.
Savings = Varies
9. Look for Other Ways to Get Income
You can also save money by finding other sources of money. If you have a pressing temporary need and cannot dip into your savings or regular checking account because of bills that are due, consider a ZippyLoan personal loan that offers no credit check.
Or, you can consider payday loan apps. These apps make loans easy to obtain and can be a great source of help. Side hustles are another way to get extra money. Some good ones include freelancing online, babysitting, mowing the lawn, getting a second part-time job, and blogging.
Savings = Varies
10. Eliminate Unnecessary Expenses
necessary because of cheaper services such as Netflix and Hulu. Traditional cable companies have packages that cost hundreds of dollars each month. Get rid of the magazine subscriptions if you don't read the magazines too much. Ditch the gym membership and do workouts at home.
Savings = $50
11. Learn How to DIY
Another neat way to save money is to learn new DIY skills. If you can no longer afford to visit the beauty salon because of a tight budget, watch some simple hairstyle tutorials and do your own hair.
Print out some basic recipes and experiment with them using what you have in the pantry. Make homemade natural cleaning supplies using ingredients such as white vinegar, lemon juice, and dishwashing liquid.
Savings = $50
12. Set up an Emergency Fund
You might have a retirement savings account and an account for your child's college education, but those accounts are in jeopardy if you don't have an emergency fund.
This fund is important because you'll need a safety cushion in the event of a job loss, medical emergency, death of a spouse, or a natural disaster.
Savings = Priceless
13. Plan Your Meals for the Week
One of the best ways to save money is to plan your meals for the week. Take a look at your pantry and see what you can create a week's worth of meals with. Then write down a list of staples that you'll need that are not in the pantry.
Buy those items and get double if they're on sale for the week. Then cook the meals and freeze them. This saves time and money.
Savings = $100
Once You Have $300 in Your Checking Account, Do These 6 Things
Once you built some cushion in your bank account — you're on the right path. Saving money can only get you so far, it's time to think about longer-term financial goals.
What's the next step you should take?
Here are ways to take your finances to the next level:
Find New Ways to Invest
Finding new ways to invest can be challenging, especially with the number of choices available to you. However, when it comes to getting good returns on your money, there are a few options that stand out from the crowd:
Acorns: Open a new Acorns account and earn a $10 credit. It's that simple — no minimum deposit or balance is required. You'll receive the sign-up bonus credit after completing your account registration.
Masterworks: You own shares of Apple, Amazon, and Tesla. Why not Banksy or Andy Warhol? Their works' value doesn't rise and fall with the stock market. And they're a lot cooler than Jeff Bezos.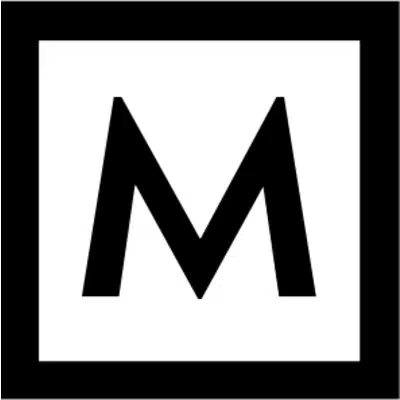 Refinance Your Mortgage While Interest Rates Are Around All-Time Lows
This advice cannot be taken lightly. With interest rates continuing to rise and 3 or 4 hikes likely this year, you should look into refinancing your mortgage immediately. The savings and cash you would get can be huge.
This may be the most sound advice any homeowner can hear. Even if you recently refinanced, it might be worth looking into another quote as they take only a few minutes to check.
LoanDepot could help you refinance your mortgage at a significantly lower interest rate – Let's say your interest rate decreased by 1%, you can save more than $100 a month on a $200,000 mortgage. That comes out to $1,200 in extra cash for you at the end of the year and $6,000 every 5 years!
Leave Your Family $1M
Who doesn't want to be a millionaire? While we don't all have trust funds waiting for us, there is still a way to provide protection for your loved ones with up to $1 million in term life insurance.
Wouldn't it be great if you could do this for as little as $8 a month without dealing with all the hassle of wasting your time or money? You don't have to have money in your pockets to get a free quote from the best life insurance companies:
Apply 100% online in 5 minutes

Up to $5 million in coverage

Pros:

No-exam term life insurance for coverage up to $3M

Customizable your coverage to save money on premiums

No policy fees and you can cancel anytime

Pros:

No-exam term life insurance for most clients with coverage up to $5M

Same-day coverage

Ethos term life insurance is renewable up to age 80
✔ MOST POPULAR
Apply 100% online in 5 minutes
Pros:
No-exam term life insurance for coverage up to $3M

Customizable your coverage to save money on premiums

No policy fees and you can cancel anytime
Up to $5 million in coverage
Pros:
No-exam term life insurance for most clients with coverage up to $5M

Same-day coverage

Ethos term life insurance is renewable up to age 80
Build an Emergency Fund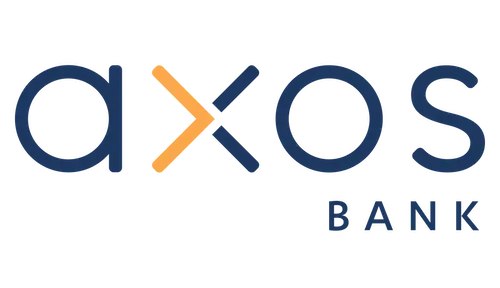 Having money in the bank for emergencies can help you improve your financial standing. You'll want three to six months' worth of expenses in your emergency fund. Be sure to stash your money in the right savings account that'll grow your money.
Start with a high-yield savings account like Axos Bank that offers a high yield savings account that will pay a great APY and still give you instant access to your money in case of an emergency. There's no minimum balance required either, just join through here.
Evaluate Your Checking Account

The Chase Total Checking® account offers a $200 bank bonus and remains a top choice as it's the most popular account from one of the country's best banks.
With over 4,700 branch locations, 16,000 ATMs, and a highly-rated mobile app, you'll have ample access to your money.
Opening a new account is a breeze with the online application, and earning the $200 bonus is simple: receive a qualifying direct deposit within 90 days, and Chase will credit the reward within 15 days.
While the account comes with a $12 monthly maintenance fee, it can be waived through various means, such as maintaining a minimum daily balance of $1,500 or making at least $500 in electronic deposits each month.
As long as you can avoid the maintenance fee, we highly recommend seizing this legit cash bonus from Chase!
Earn $200 bonus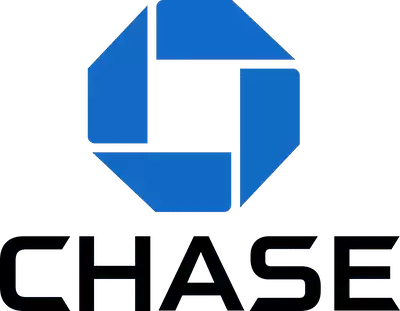 Get Free Stocks Instantly

While you're at it, why not increase your net worth with a free stock? Robinhood is a free investing app for your phone. I really mean free all around – free to join and they don't charge any fees to buy or sell the stock.
Better yet, if you join through this link you can get a free stock like Apple, Ford, or Sprint when you join (must complete signup).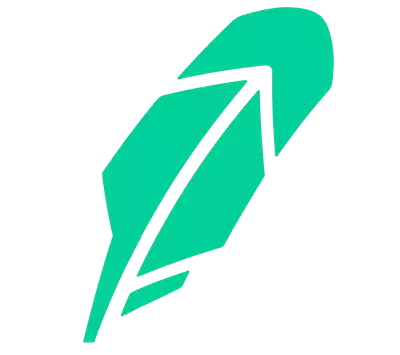 Robinhood
Robinhood has commission-free investing for stocks, options, ETFs, crypto, and tools to help shape your financial future. Sign up and get your first stock worth between $5 and $200, free.
Open Account
Robinhood Review
How to Pay Off Debt
It's going to be hard to save money when you have looming debt payments.
The debt-snowball method is a debt-reduction strategy that I've used in the past.
It's a great method to pay off debt if you have multiple debt accounts such as:
student loans
car loans
credit cards
medical debt
home equity loans
payday loans
personal loans
IRS and government debt
Basically, anything owed to someone is considered debt. To begin paying off debt the smart way, you would pay off the debt accounts starting with the smallest balances first, while paying the minimum payment on larger debts.
After you pay off the smallest balance, take the money you were using on that balance and roll it over the next debt balance. Repeat this method until you have paid off all of your debt accounts.
The debt-snowball method is one of the best things you can do in order to pay off your debt fast.
You can also use a debt payoff planner or debt payoff calculator to help you prioritize your debt effectively using a debt payoff method like Snowball.
How to Make $300 Fast?
In case you need $300 in your bank account to cover monthly expenses or to help you reach your financial goals, saving money just won't cut it.
You'll have to find ways to earn extra cash so you can have enough money to meet your monthly payments and fix your financial situation.
You can find the best ways to make $300 fast here.
Which Savings Account Should I Use?
Online banks offer higher interest rates than brick-and-mortar banks. This means that stashing cash in an online savings account now pays off because they have fewer overhead costs. Since online banks are vying to be your new online bank, they tend to offer higher yields.
Banking online is safe, FDIC insured and is a great way to earn interest on your money as it is protected. But which online banks offer the best savings accounts?
If you are looking for a new savings account, check out our below our most updated list of the best online high-interest savings accounts available to you.
Pros:

Minimum to Earn APY: $1,000

Pros:

Minimum to Earn APY: $5,000

Pros:

Minimum to Earn APY: $100

Pros:

Minimum to Earn APY: $100
Ready to Save $300 Fast?
In conclusion, these steps can assist you in saving money. It also promotes self-discipline with your finances and this leads to greater financial freedom. This freedom gives you more time to enjoy life on your terms.
Don't forget that when you earn your money — there are smart ways to invest $300 and double it!
By using some of the best ways to save money fast that we find, you'll be a step closer to building your net worth, earning more money, and paying off your debt.
Get Out of $30,000 or More of Credit Card Debt