Depending on a monthly salary can be frustrating, that's why having multiple streams of income is so important. With rising living standards, making it to the end of the month can prove to be difficult.
Many people actually depend on having multiple streams of income, in fact, almost 50% of millennials rely on a side hustle to make ends meet, according to a recent Bankrate study. So learning to make money outside of your job is beneficial for most people.
Thankfully, there are plenty of ways to make money over and above your monthly salary. In order to do this, you would have to fully utilize your time and resources you already have like renting out your car on the weekend or freelance writing.
Of course, there may even be opportunities to earn an income while you are sleeping which we call passive income.
Whatever income streams work best for you, the important part is that you're earning more money. This is possible through these simple avenues to make extra cash and earn multiple income streams.
How I Created Multiple Streams of Income
First, we'll share the methods I've used to create multiple streams of income. After, I'll share some side gigs you can start creating many income streams as soon as today.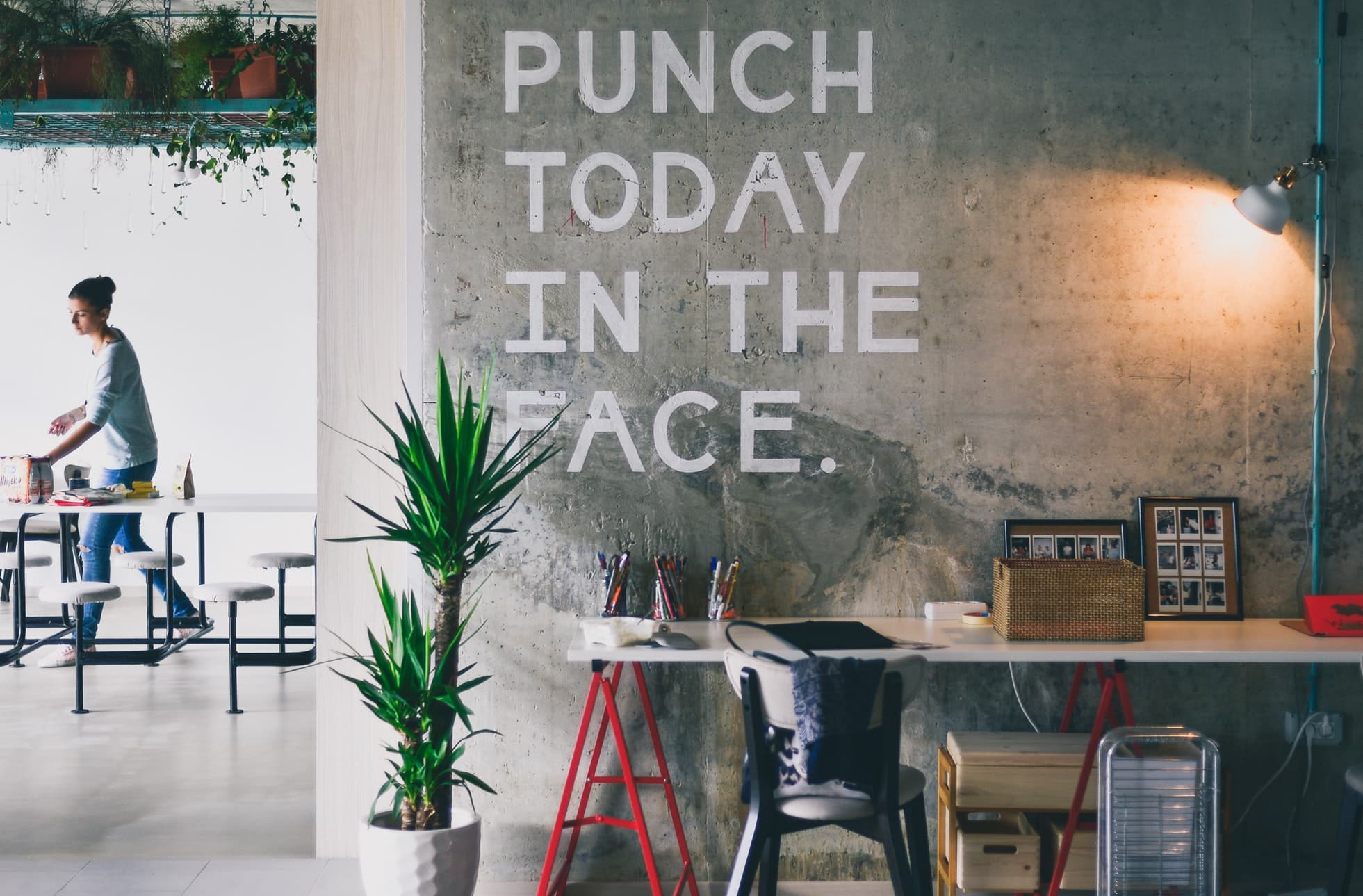 1. Getting a Part-time Job
A part-time job is an obvious way to make more money. Whether it is in the evenings after work, at night or on the weekends, a part-time job will help you make an extra amount of cash that can increase your living standards, your savings ratio or act as an emergency fund.
It really depends on you on what would fit you best as a part-time job; it may or may not be related to your job or interests. There are plenty of options here but it would probably be best to find a location that is closest to your office or home so you do not overspend on traveling costs.
2. Taking on Freelancing Gigs
Freelancing tasks are popular online jobs a lot of people use to make money. If you are already working as a web designer, for instance, freelancing gigs on Fiverr would encourage you to utilize your expertise for extra income.
By setting up a website, you would be able to advertise your services for a very low fee. Freelancers often join freelance portals to reach out to clients, so you may want to consider joining freelance circles and markets to increase your chances of landing jobs.
The good thing about this option is that you are engaging in work that interests you most. If managed adequately, you would also be able to fit in time during working hours when your workload is low or when you are not expected to attend meetings or complete urgent tasks.
3. Start a Blog to Make Passive Income
Blogging is a brilliant way to earn money online from home. By just blogging passionately about your interests or expertise, you would be able to earn multiple streams of income through advertisements by Adsense, blog advertising and product reviews – these are just a few of many options.
Blogging can be done during your working hour's free-time or after working hours – sometimes in front of the television. Since a blog is like a website and is on 24 hours a day, you will be making money even while you sleep!
4. Having a Disciplined Savings Regime
Money grows money – so find saving options with high dividend returns and park a percentage of your salary there every month. It could be a simple dividend-base savings account, insurance plan or mutual fund, but the bottom line is, the more you save, the more income you will generate through dividends and other forms of ethical returns.
5. Invest in Small Businesses with High Returns
Small start-up companies often need capital in order to embark on their projects. In return, they either pay dividends or have a unique profit-sharing scheme that you could be able to enjoy for a stipulated time period.
Look out for small-scale companies with high-income growth potential and consider investing capital into their businesses.
Of course, you should do this with care, to curb risks of dealing with scammers. Also, remember that these sorts of investments are risky so seek advice from financial consultants or existing investors before venturing into this avenue. With the right investment scheme, you may end up making a lot of money.
Want Multiple Streams of Income? Check Out These Ideas
Making money is not a difficult task anymore. We are living in a modern world where trends have changed, and you can easily create multiple income streams for improving your finances.
Who does not need money? Everyone could benefit from a multiple of just a second income stream.
It is one of the basic necessities of life, and one can never have enough of it. Even if you are earning a considerable amount of income through your full-time job, by creating a second income stream you can prepare for emergencies or live a more luxurious life.
Simply put, it is always better to generate some other sources of income so that you can enjoy life to the fullest and fulfill all your needs and desires. For those who are looking for some wonderful ideas to generate some extra cash, we have got you covered.
Following is the list of top 15 streams of income you can use to earn multiple income streams. Take a look, pick up a suitable one and start making some money.
6. Listing Your Spare Space on Airbnb
Airbnb is a popular hosting site where you can list your apartment, flat, room or a house for renting out. No matter how simple and small it is, listing your place here would help you to make money. It allows you complete control over prices, your house rules, and availability. It can connect you to hundreds of travelers who are in search of unique accommodation like yours.
7. Start Earning Money by Playing Trivia
SwagIQ is a fun way of earning excellent cash prizes. It is a live game show, through which your knowledge is tested, and you can get to win huge cash rewards. The best thing is, it is completely free. You just have to download the application and start playing for earning some cash. If you wanted to see a full list of trivia apps for money, check here.
Daily prizes over $1,000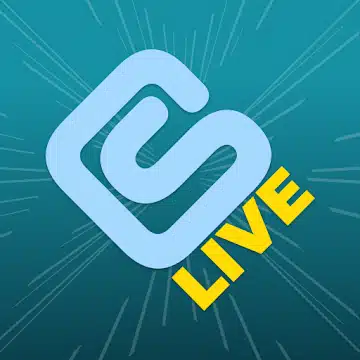 8. Make Money in Rental Income
Arrived is a great real estate investing platform to use if you want a low minimum investment threshold for real estate investing. You can get started with as little as $100.
It's an especially useful tool to use if you want to diversify your portfolio and have someone else handle all the work that comes with being a landlord. All you really need to do is sign up, and collect your rental income each quarter.
The management fee is a modest 1% asset management fee, but it's worth it considering how easy it is to get started. You can sign up for free and view the different properties available to invest in. Buy shares of properties, earn rental income and appreciation — let Arrived take care of the rest.
Best for low minimum investment

Arrived
Arrived is a very easy-to-use platform that allows individuals to invest in real properties for as little as $100. This option is best for users who want to make money consistently and let their money make them money.
Open Account
Arrived Review
9. Start Earning Cash Back on Every Purchase
It is one of the most popular apps through which you can earn a significant amount of cash. It is available for both iOS and Android. Unlike other similar cash back apps, it is easier to use.
All you are required to do is download the app and connect your credit card to it. You will receive a significant portion of the cash back in the Dosh wallet when you pay through the card at about 1000s of restaurants and stores.
$1 sign up bonus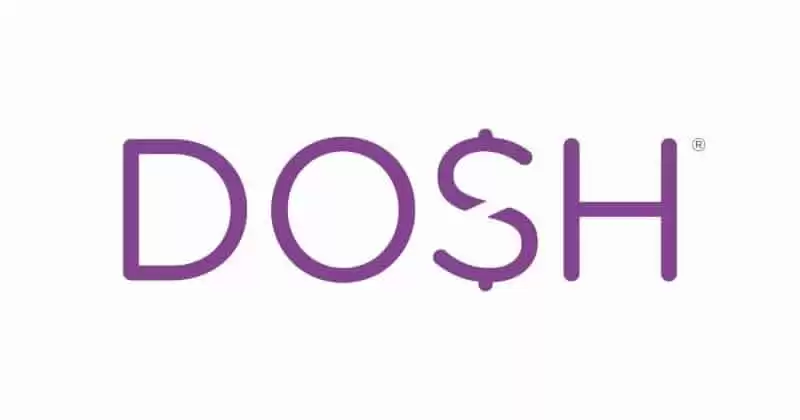 Dosh
Dosh is the easiest cash back app to use because you can just set it and forget it. Just link a debit or credit card and you can start earning cash back today.
Start Saving
Dosh Review
10. Shop on Amazon? You Need This Free Browser Extension
If you are looking to earn cash easily then Capital One Shopping is your go-to extension. It is a fun way of earning some cash and exciting prizes.
As the name indicates, when you're checking out a product on Amazon, the browser extension checks out hundreds of other retailers to see if they can find you a better price. You'll see a notification if we find a better offer. Follow the notification link and your coupon codes will be automatically applied to your shopping cart.
Our Pick

Capital One Shopping
Capital One Shopping is a free browser extension that optimizes your online shopping experience. It automatically searches for coupons and deals across 100,000+ retailers, showing you the best prices, including tax and shipping. Plus, you can earn Shopping Rewards on purchases, redeemable for gift cards at top stores.
Activate Savings Now
We earn a commission if you make a purchase or sign up through our links, at no additional cost to you.
Capital One Shopping compensates us when you sign up for Capital One Shopping using the links provided.
11. Score Cash Taking Surveys
Survey Junkie is a fantastic site that helps you to get cash rewards by completing the online paid surveys. By participating in surveys, you share your opinion about multiple companies and brands, and it can help them to improve their quality of services and products.
Join SurveyJunkie, be productive, share your perspective and get rewards. Make your profile and the surveys that match your profile will be shared with you so that your participation can be meaningful.
$1.6M+ monthly payout to its members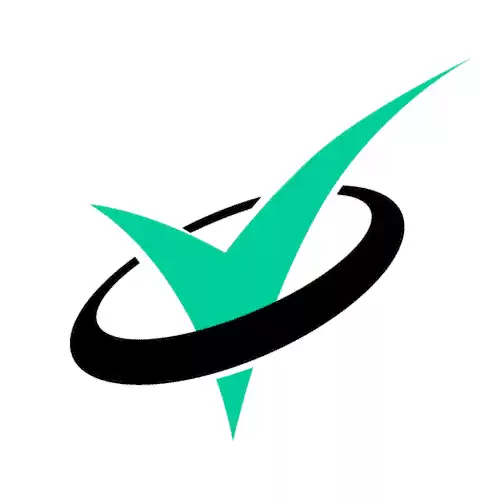 Survey Junkie
Over $55,000 Paid to Survey Junkie members daily
Survey Junkie is one of the highest-paying survey sites available. Complete three or more surveys a day, and you can earn as much as $100 monthly. With $76 Million paid out to date, Survey Junkie is one of the best survey sites available.
Start Earning
Survey Junkie Review
12. Get Paid $50 for Installing a Mobile App
Here is another excellent way of earning $50 a year just by getting your devices registered with Nielsen. It is very easy to earn through Nielsen Mobile. You will have to answer some questions regarding your devices and household for registration.
After that, you can download the Nielsen app on all the devices that you registered. The app is entirely free and safe to download. Once the app is installed, you can keep on using your devices as you usually do and you will be rewarded.
Get $60 for installing app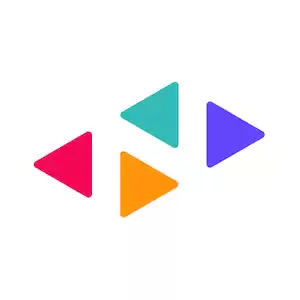 Nielsen Mobile Panel
This company will pay you $60 a year to keep their app on your favorite internet browsing device and they also give away $10,000 each month. You don't have to do anything other than initially registering your computer or phone.
Start Earning
Nielsen Review
13. Start Making Passive Income Investing in Real Estate
Fundrise is a real, much better and desirable alternative to stock market investment. With Fundrise, you deal in the private real estate market that allows you to invest just like the super successful institutions.
This real estate investing app enables you to access unattainable assets, and you can become a real estate investor no matter what your net worth or total income is.
It's really that simple. These companies can be found on main stock exchanges and invested in that way or brokers can help investors find REIT mutual funds or ETFs too. You can get access to real estate investments by using apps like Fundrise that let you invest in REITs and can get started with only $10.
Best for REITs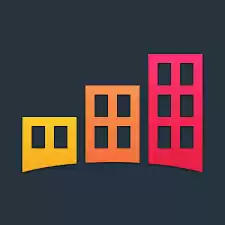 Fundrise
Fundrise is a very easy-to-use app that allows individuals to access crowd-funded real estate investing. This option is best for users who want to make money consistently and let their money make them money.
Open Account
Fundrise Review
Real estate investing not your thing? Other smart ways to invest include:
Acorns: Open a new Acorns account and earn a $10 credit. It's that simple — no minimum deposit or balance is required. You'll receive the sign-up bonus credit after completing your account registration.
Masterworks: You own shares of Apple, Amazon, and Tesla. Why not Banksy or Andy Warhol? Their works' value doesn't rise and fall with the stock market. And they're a lot cooler than Jeff Bezos.
14. Invest in REIT Funds for Passive Income
At DiversyFund, they make it easy to buy shares in a portfolio of fully vetted, multifamily real estate. With the click of a button, you could own a piece of a real estate investment trust (REIT), across multiple properties, just like Fundrise.
DiversyFund provides only one type of investment: The Growth REIT. This real estate investment trust focuses on offering investors income by investing in residential apartment buildings.
Unlike other crowdfunding platforms, DiversyFund invests in commercial properties and owns them outright. This saves the investor from hefty commission fees that come with other crowdfunding sites.
Investing with DiversyFund is a great alternative to Fundrise. You can get started with just $500 and your small investments can reap big returns. All dividends are reinvested in properties so you don't have to worry about withdrawing gains until your property sells.
Best for long term investors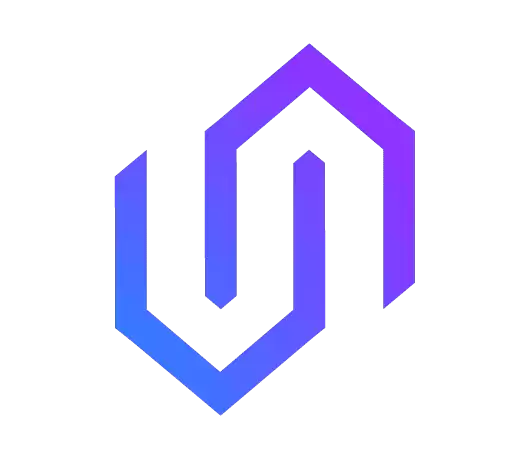 DiversyFund
DiversyFund opens opportunities for the everyday investor to access high value private real estate investing through its non-traded REIT (real estate investment trust).
Open Account
15. Invest in cryptocurrency
If you're just starting out with small sums of money and want to get your feet wet with investing — try cryptocurrency like Bitcoin.
Bitcoin is a type of digital currency that you can use for digital purchases or you can trade like stocks. To buy and sell cryptocurrency including Bitcoin, you'll need to use a Bitcoin exchange.
Don't miss out on the next Bitcoin surge, your $500 can go a long way. You can get started by checking out the best places to buy Bitcoin such as TradeStation.
TradeStation is the top crypto destination to easily buy, sell, invest, trade, and earn cryptocurrencies. Open an account on an easy to use crypto trading platform.
Our Pick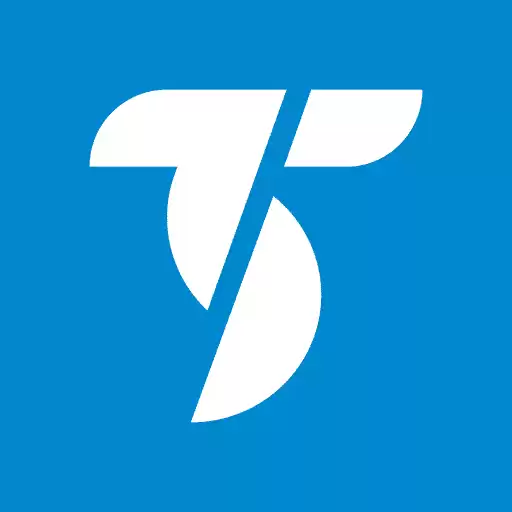 TradeStation Crypto
TradeStation is the top crypto destination to easily buy, sell, invest, trade, and earn cryptocurrencies. Open an account on an easy to use crypto trading platform.
Open Account
16. Join a Top Rewards Site to Earn Beer Money
Swagbucks is a legitimate and safe site that offers points called Swagbucks that you can redeem for some cash. You can earn a little extra through this site by making it your default search engine.
Besides, you can watch different videos, complete different surveys, shop online, and download multiple apps to get rewarded.
Earn around $50 to $1,000 per year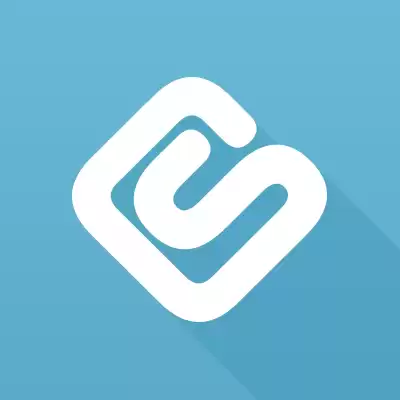 Swagbucks
Swagbucks offers a variety of ways to earn money online. You can take surveys, play games, surf the web, watch videos and more to earn points towards gift cards or cash.
Start Earning
Swagbucks Review
17. Get Paid for Taking Surveys and Watching Videos
For those who want to earn some extra money online, InboxDollars is a helpful option. It offers several options for you to get paid to watch videos and play games. You can also get rewarded by completing the questionnaires.
The more actions you complete, the more you can be rewarded. It is among the easiest ways way to create extra multiple income streams.
$5 sign up bonus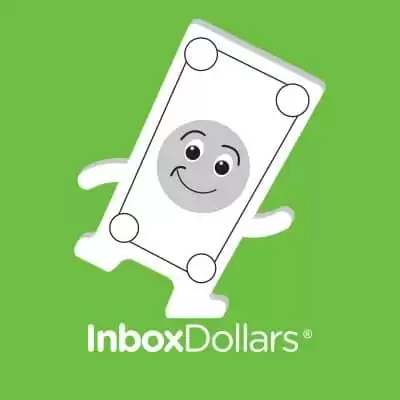 18. Invest in Alternative Investments with Yieldstreet
Yieldstreet is an alternative investing marketplace that brings private investment opportunities to retail investors that have typically been dominated by hedge funds and the ultra-wealthy. There is no other platform that lets you invest in real estate, art, legal finance, and more — that is until Yieldstreet.
Yieldstreet, unlike other crowdfunded real estate platforms, funds the crowdfunding incurred to finance those projects — as well as a number of other deals.
Yieldstreet is a marketplace where individuals can invest in private structured credit deals, which are typically inaccessible to retail investors.
Although most transactions are limited to accredited investors, Yieldstreet launched the Prism Fund in August 2020, which is accessible to nonaccredited investors with a $2,500 minimum investment.
As of October 2020, $1.5 billion had been invested on the platform. Yieldstreet was placed 46th on the 2020 Inc. 5000, a list of the fastest-growing privately held businesses in the United States.
Best for alternative investing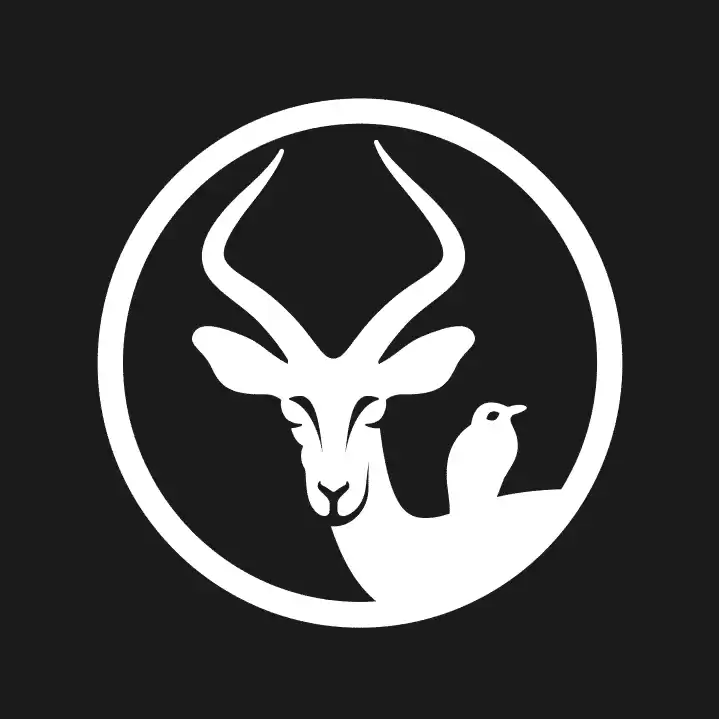 Yieldstreet
Traditional investments that were reserved for the ultra-wealthy are now available to you. Wealth professionals recommend allocating 15-20% of your portfolio to alternatives. Diversify your portfolio and earn passive income with investments starting at $10,000.
Open Account
19. Build wealth witth Groundfloor
Many Fundrise alternatives let you invest in real estate equity to generate returns. However, this often requires a longer investment period and more starting capital.
With Groundfloor, you invest in short-term, high-yield real estate debt instead of equity investments. There's a $10 investment minimum, and Groundfloor states it's seen 10.5% returns to date.
You can build your own debt-based portfolio as well. Groundfloor lets you browse real estate projects with various loan terms, interest rates, and loan to ARV ratios to suit your risk tolerance and investment timeframe.
Groundfloor investors typically receive payments within six to nine months, and with a $10 minimum, this is one of the most beginner-friendly investment options around.
Best for fractional investment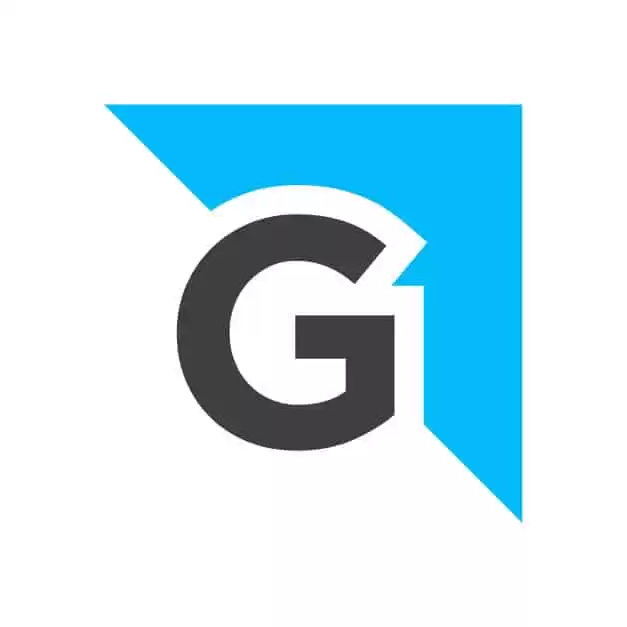 20. Invest in Real Estate with RealtyMogul
RealtyMogul lets you can get access to private market offerings that 128,000+ investors have joined and invested over $650 million.
Both non-accredited and accredited investors can invest in real estate through RealtyMogul.
Non-accredited investors can choose from two different real estate investment trusts (REITs) that invest in a portfolio of properties.
An accredited investor can acquire a single property or take part in a 1031 Exchange, which is the trade of one investment property for another that allows capital gains to be avoided.
The 1031 Exchange is named for Section 1031 of the Internal Revenue Code, which allows you to defer capital gains taxes when you sell personal property and reinvest the proceeds within prescribed time limits in a similar kind and value property or properties.
Best for public nontraded REITs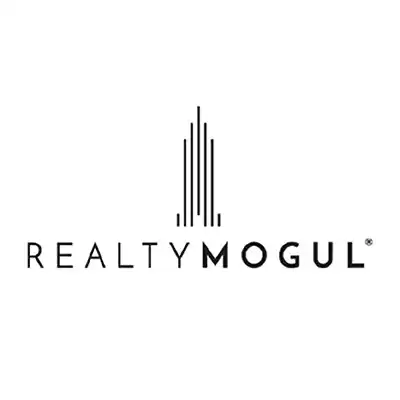 RealtyMogul
Diversify with thoroughly vetted commercial real estate with the potential to generate income and grow in value.
Open Account
Building Multiple Streams of Income is Key
Depending on a monthly salary can be frustrating. Making it to the end of the month can be difficult. Learn to make money with multiple streams of income.
There are plenty of ways to make money outside of your job. Find ways to do so by utilizing your time, expertise and existing money (i.e. savings). With the right options and avenues, you may find that you are making money 24 hours a day with these multiple streams of income.
Earn up to $100 today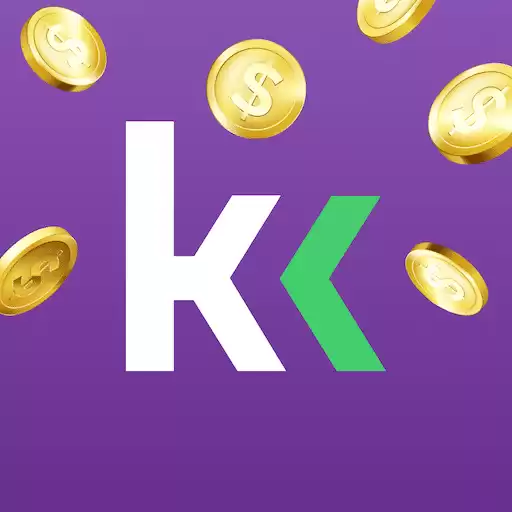 KashKick
Trusted by 2M+ users like you
This site pays you cash to play mobile games, save money, take surveys, and see offers — make $100 today. Over 2 million users agree that KashKick is a fresh and lucrative way to earn money and get paid directly to your PayPal!
SIGN UP & START EARNING NOW