It's no secret that cable is expensive. You sign up for a one-year package from Comcast for $50.00 but after the year is up the price is jacked up by more than 20%.
What gives?
Most people are ready to cut the cord on cable or look for free cable TV alternatives. In fact, the cable industry lost 410,000 subscribers during the first quarter of last year, according to a recent study.
It's no secret that more people are cutting the cord and looking for ways to watch TV without paying a dime. If you're looking for ways to save, then why not make an effort to save on your cable bill by eliminating it completely?
Not paying for cable TV and still catching your favorite shows sounds like a dream, but it's possible with cable alternatives.
Let's dive in.
How to Get Free Cable TV for Free
Well, look no further. Here are the best ways you can get free cable TV:
Where can I watch free TV?
Plenty of websites let you watch free TV shows online: Crackle, Tubi, Yahoo View, Hotstar, Popcornflix, Retrovision, Internet Archive, and Yidio are worth checking out.
Can you watch TV online for free?
The best free streaming sites: Pluto TV and Crackle, but there are various streaming websites that show free content, that provide good shows, and movies. You can watch them on your laptop, tablet, mobile device, or even on your TV with Roku or a similar device.
How can I get local channels without cable?
Here are a few ways to watch and stream local TV: install an HD Antenna, watch online, install major networks' apps, get Sling TV, watch local TV on FuboTV, install local TV stations apps, watch on YouTube or subscribe to YouTube TV.
Are there any free TV streaming sites?
5 sites to get free TV without any streaming costs: Sony Crackle, Tubi, Pluto TV, YouTube, and Vudu.
Cutting the cord doesn't have to mean that you can't watch your favorite shows either. Here are some realistic tips and tricks to get free and cheap TV without cable or satellite.
1. Get an HDTV Antenna
HDTV antennas have come a long way in 2021 and can get you up to 109 channels if you live in a major city.
They are an option for those who want to skip the cable costs and just install an HDTV Antenna and still watch basic cable and digital stations in one's area.
You can use Antenna Web to discover how many free over-the-air channels are available from your local television broadcasters.
The best part is that there are no monthly fees and no need to subscribe to any cable subscriptions.
You can easily save $1,000 a year by just plugging an antenna into your TV and scan for your local TV shows.
Types of Antennas: Directional and Omni-directional
There are two types of antennas, "Directional" and "Omni-directional" or "Multi-directional".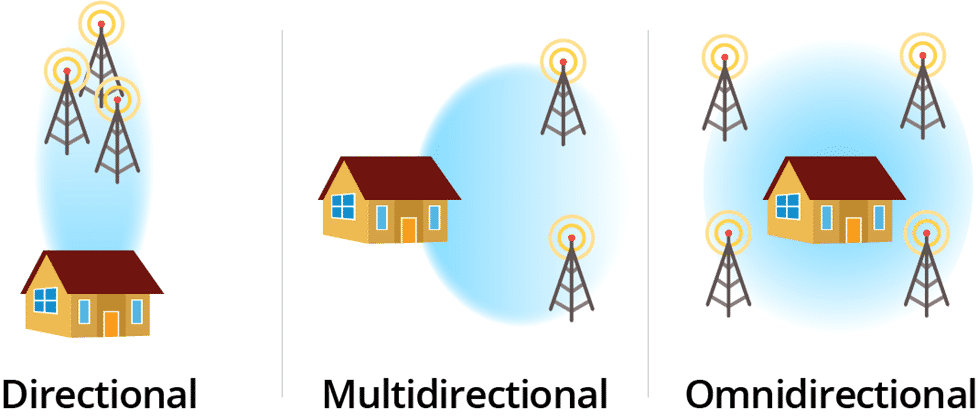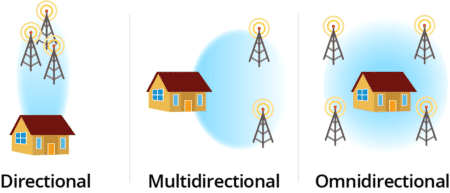 Directional antennas
A directional antenna is an antenna which radiates or receives greater power in one direction, allowing increased performance and reduced interference from unwanted sources. There are plenty of HD directional antennas available on Amazon and most of them are quite similar and less than $50. It is well worth the price to cut the cord. Most people with directional antennas are very happy with them and have them set up on multiple TVs with over 40 channels on average.
Omni-directional antennas
An omni-directional or multi-directional antenna is an antenna which radiates or receives greater power in all directions. You would use this over a directional antenna if you aren't sure where the TV signal is coming from. Omni-directional antennas can also be found on Amazon, however, are a bit pricier. If you live in an apartment in an area with difficult reception or there are apartment buildings blocking line of sight you may want an Omni-directional antenna. They are easy to set up on your balcony and you can get over 40 channels depending on your location.
Where to place your antenna (indoor vs. outdoor antennas)
Depending on your housing, you'll want to choose between an indoor TV antenna or an outdoor TV antenna. Here's how to decide.
Indoor TV Antennas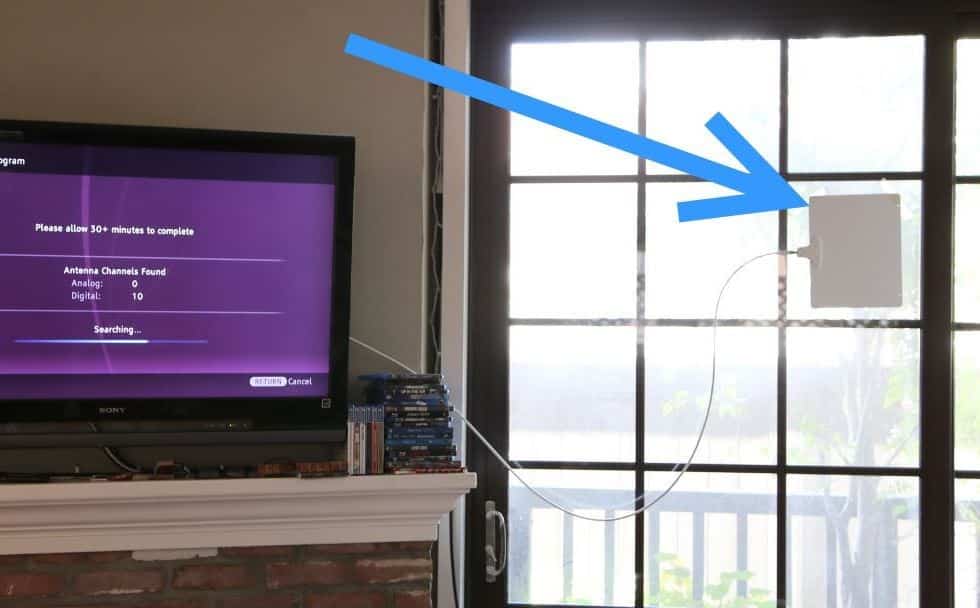 With this option, you'll basically get a basic cable that cable providers charge at least $30.00 a month for. Indoor TV Antennas like the Plug-In HD Digital TV Antenna just requires you to plug it into the back of each TV. It's that simple to get free cable tv with an indoor TV antenna.
Outdoor TV Antennas

Outdoor TV antennas include rooftop antennas that are strong enough for multiple TVs in your living room, bedroom, bathroom, etc. Installation is pretty simple too.
If you wanted to check the price on rooftop antennas on Amazon, you can click here.
2. Stream Cable TV Online Yourself for Free
If you are more of a techy person, you probably won't want to purchase a TV antenna and already have a streaming device or are interested in one.
Streaming devices come installed with apps like YouTube TV, Hulu with Live TV, PlayStation Vue, and DirecTV Now that all offer live feeds from the major networks (ABC, CBS, NBC, and Fox).
No Antennas. All of the major local channels have apps and most of them are actually free. Most networks post recently aired TV shows to watch on their apps, so you won't miss them by downloading network apps.
You can download these network apps and start streaming your local channels from your favorite device, all for free:
Stream Live TV, Movies, Originals, Sports, News, and more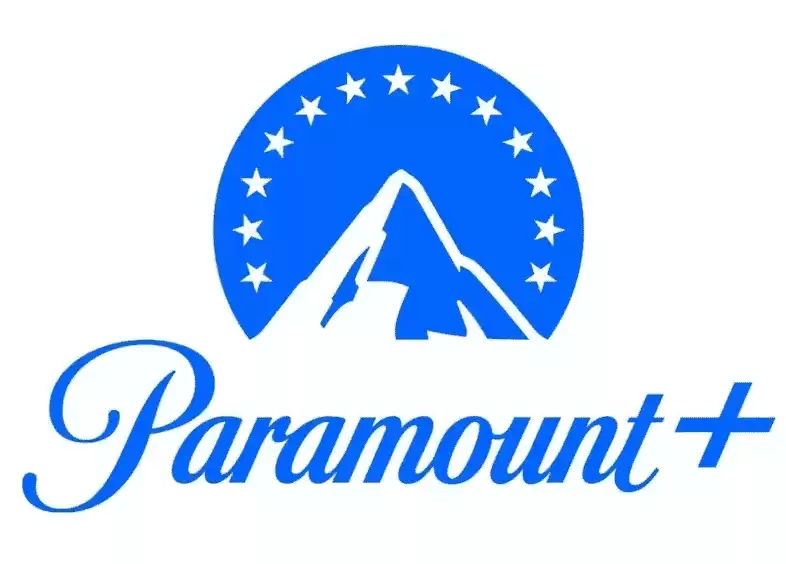 Paramount Plus
Find live news and sports as well as on-demand shows and movies, including originals, leaning on parent company Paramount Global brands like CBS, MTV, BET, Comedy Central, Nickelodeon and Paramount Network
There are also more than one dozen live channels that stream curated content 24/7
Plans start at $4.99/month. Cancel anytime.
TRY IT FREE
If you are trying to catch your favorite show on your local network channel, the odds are is that they posted it online. So check your network's website or download their app to see if they posted it online for you to watch for free.
Here are a few broadcast networks to get you started:
If you don't have anything to stream these network apps on, check out the best streaming apps.
Best Streaming Devices
| | |
| --- | --- |
| Popular Streaming Devices | Best For |
| Amazon Fire TV Cube or Stick | Best overall |
| Roku Streaming Stick+ | Best streaming stick |
| Roku Ultra | Best premium streamer |
| Nvidia Shield | Best streamer for gamers |
| Apple TV 4K | Best for Apple lovers |
| Google Chromecast 3rd gen | Best casting device |
These are the best streaming devices, according to tech experts:
Roku Streaming Stick+
The Roku Streaming Stick is one of your best options. In fact, it is priced for all pockets and adaptable to almost all TV sets so compatibility isn't usually an issue. It has a great look and design and its application is easy to understand and use.
The price ranges from $40+ to $100+ for different models depending on the choice and usage. You can stream all of your favorite shows with this streaming stick by downloading many network apps to your device and watch there, most of them are free!
Most networks post recently aired TV shows to watch for free, so you won't miss by downloading network apps and having a streaming stick like Roku.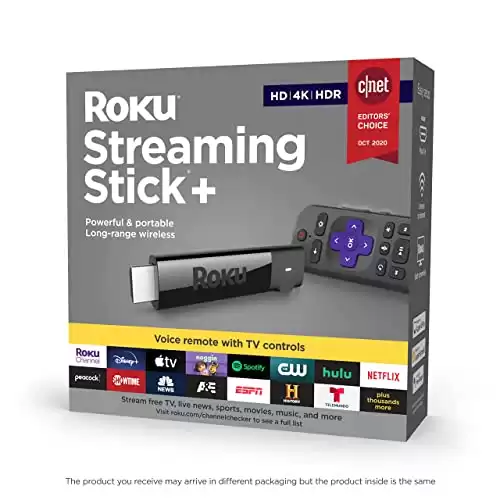 Roku Streaming Stick+
Roku® Streaming Stick® features smooth HD streaming to your TV. Its small form-factor makes it easy to hide behind your TV and perfectly portable to use while traveling. The included voice remote has buttons to control your TV power and volume, plus search and more with Roku Voice.
READ REVIEWS →
The Amazon Fire TV Stick
Extremely popular with cord cutters and rightly so. The Amazon Fire TV Stick has a modest price tag of $34.99 with great adaptability and ease of use.
It plugs into your TV's HDMI port providing you access to movies, subscription channels, TV shows, games and much more.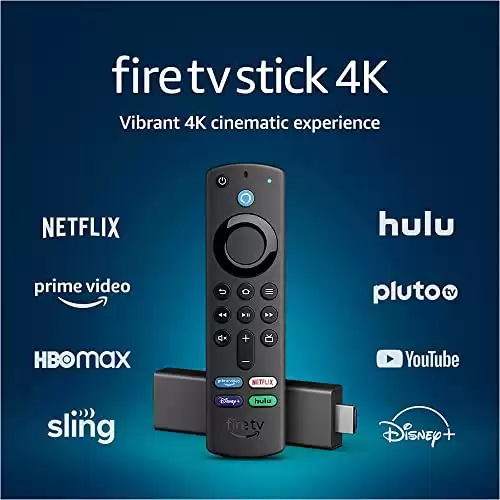 NVIDIA Shield TV Pro (4K Quality)
The NVIDIA Shield TV Pro is more pricey at $199 but is an extremely powerful streamer that supports 4K HDR, and is specifically suited for PC gamers.
It is compatible with the Android system and works very well with Netflix, Amazon Video and Hulu applications.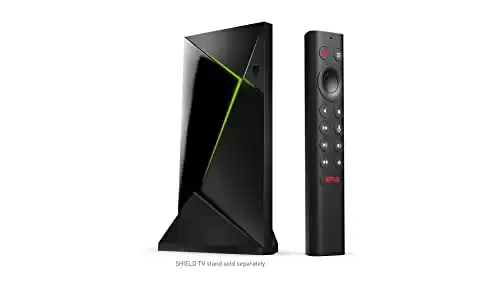 NVIDIA SHIELD TV PRO
The NVIDIA SHIELD TV Pro is the best streaming device for gamers, because it is also a gaming console and works with GeForce Now. So you can play your favorite PC games on the big screen. This runs on Android TV, as you might have expected, and that allows it to run a bunch of great apps.
Buy Now →
Apple TV HD
The Apple TV HD price tag is high at $144 but to most Apple users it's a deal. Incredibly beautiful 4K streaming. Supports heavyweights like Netflix, Amazon Prime, ESPN and much, much more.
With these and many more options it is important to be able to choose the right device for your needs. Some tweaks may be necessary before you achieve a comfort level.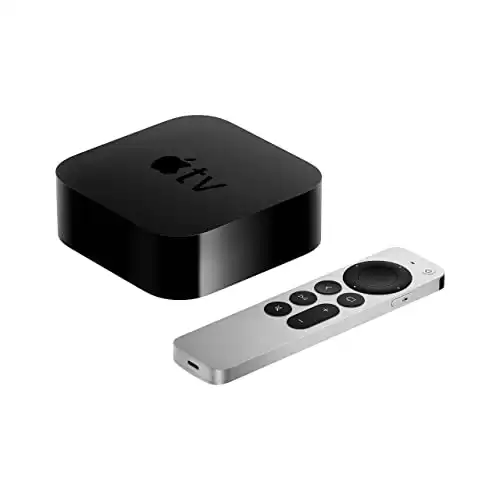 Apple TV HD
Apple TV is a set-top box that allows you to stream video from iTunes, Amazon Prime Video, ESPN, Hulu, Netflix, and other streaming services.
Buy Now →
Google Chromecast 3rd Generation
The latest Google Chromecast is economically priced at $29+ but with a slight handicap. It can only be controlled from your phone or tablet – just a wee bit different and despite its attractive price may not be everybody's first choice.
However, it's a great option for those of you who don't have a smart TV and want to stream videos and streaming services from your phone to your TV.
Google Chromecast 3rd Generation
For years Chromecast has been the best value in HD streaming video players, and that hasn't changed with the 3rd Generation model that released in 2018. If you want to turn any TV into a smart TV capable of streaming Netflix, Hulu, Amazon Prime Video and many, many more, this is the cheapest - and best - way to do it.
BUY NOW →
Make Sure You Have Fast Internet When Using Streaming Devices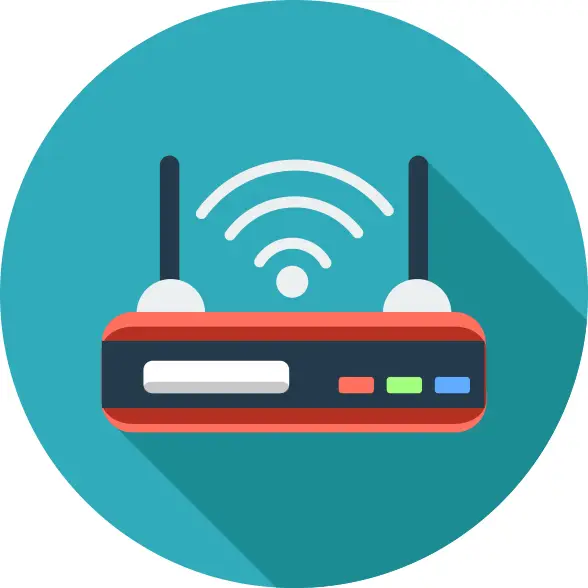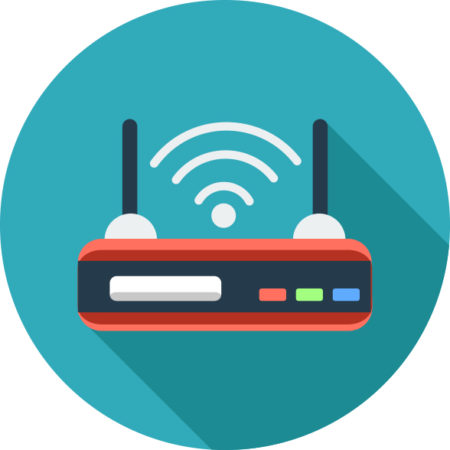 Even before you consider buying a streaming device or start selecting channel packages you have to consider a very important aspect that most people forget till the very end.
Internet. Fast, high-speed internet.
Cutting the cord leaves you with only one option for getting the channels of your choice – streaming them over the internet. Just keep in mind that internet upwards of 30 megabits per second is required and anything less could obstruct receiving clear, crisp signals and buffering.
There are ways to get free internet, but the connections are usually slow and not taking this aspect into consideration often results in complicated techy tweakings of gadgets or maybe even replacements. Once the internet issue is taken care of or at least all options are weighed, then you can move on to reviewing the kind of device that will perform best for you.
3. Streaming Services like Netflix, Hulu & Amazon Prime Video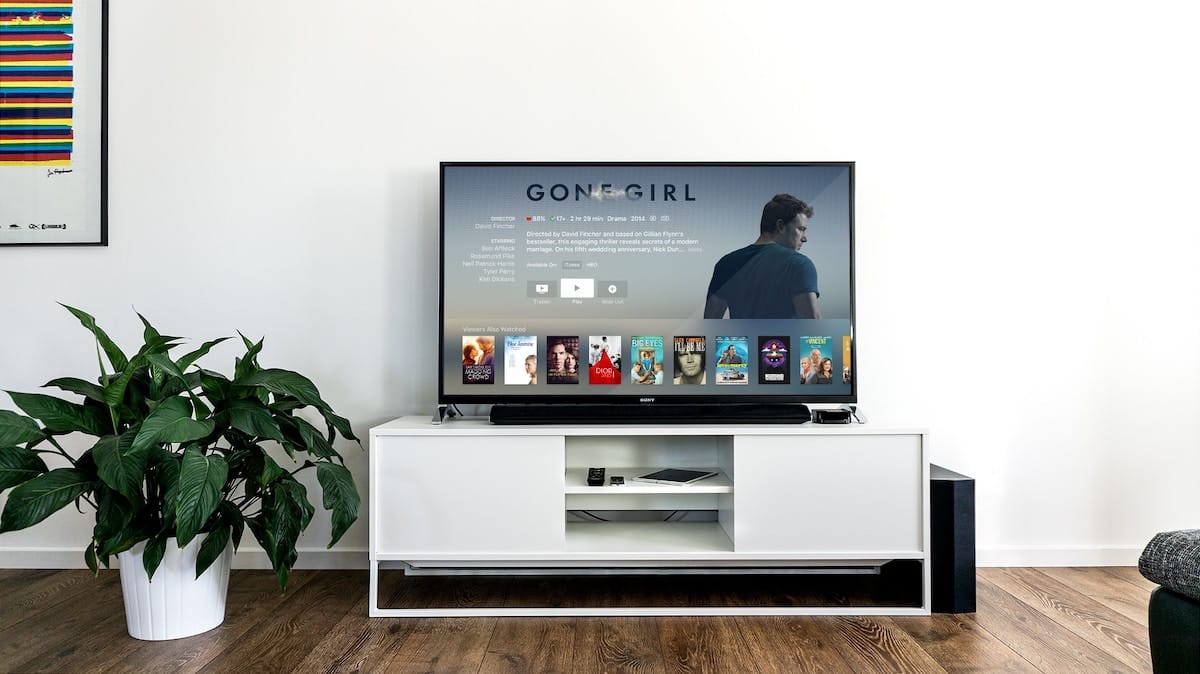 Another way to watch TV without cable is signing for streaming services. You may have heard of a term recently called the streaming wars. It's a very real thing and more companies like Apple and Disney are coming out with streaming services set to debut at the end of 2019. For now, the best streaming services come from Netflix, Hulu, and Amazon Prime.
The Best Streaming Services
While these streaming services will vary from $5.99 to $12.99, they offer so many different original titles and the ability to watch live TV. Would you rather pay at most $12.99 a month or fork over $50+ to cable TV companies? Plus, you can easily find realistic ways to earn extra money that can cover the streaming services costs.
Netflix
The number one streaming service is Netflix. Netflix now operates in almost every country in the world and has 139 million paying subscribers according to CNN.
In the U.S. Netflix's most popular plan, the Standard tier that offers two HD streams is increasing is $12.99 per month. However, in comparison to Amazon Prime and Hulu, Netflix proves to be a bit more pricer. The Standard tier costs a subscriber around $12.99 per month but unlocks HD content and supports streaming up to 2 devices simultaneously. The top tier plan costs $15.99.
If you want to watch your favorite Netflix original shows like Stranger Things, Orange Is The New Black, Black Mirror, House of Cards, or 13 Reasons Why… it's worth it.
Hulu
Hulu and Netflix are both popular however Netflix has gained its popularity with its original series and a myriad of different TV shows, documentaries, and movies. Hulu is more proactive with talk shows, media channels also almost all major news channels. If you're used to having cable then making the switch to Hulu will make it easier. This is where Hulu shines.
If you are interested in streaming TV with Hulu there is no better time to sign up than now. While you may not want to cancel your Netflix subscription and just use only Hulu, they both complement each other. Hulu is cheaper than Netflix and has some good promotions going on. In terms of packages, you can go for Hulu or Hulu Plus. With Hulu Plus, members are able to watch live TV on their main device as well as a range of other devices, for easy viewing that is accommodating.
If you're interested in Hulu they have just introduced a limited-time offer for $5.99/month until 12/3/2022.
Amazon Prime Video
Obviously, when it comes to streaming video Netflix is king. However, that doesn't mean that it's your only option. If you are already an Amazon Prime member then you have access to Amazon Prime Video.
You can find some good shows to watch on Amazon Prime and its exclusive content is growing.
Best DVR Options for Cord-Cutters
Now that you'll have free cable or a cheap streaming service you may be missing your DVR options.
If you wanted to record your favorite shows, then you still have some solid options even after cutting the cord.
All you really need is a USB storage device and a cheap DVR. Here are your best options:
Mediasonic HomeWorx ATSC Digital Converter Box w/ Recording and Media Player Function
It allows you to playback music, video, movie, and recorded TV shows from your USB storage device. You can check the price here.
Mediasonic ATSC Digital Converter Box with TV Tuner Functionr
This option is great because you can record your favorite shows and it comes with an Antenna. Really good reviews on Amazon and you can check the price here.
SanDisk Ultra Flair 64GB USB 3.0 Flash Drive
You'll need this because it acts as a storage device so you can save your favorite shows. It's pretty cheap and you can check the price here.
Want More Free Cable TV Options?
What's stopping you from cutting the cord? There is no better time than now with all available options such as buying an HDTV Antenna, using streaming services, or streaming cable TV online.
Your decision on getting free cable television is a very realistic attainable goal. All of the options above are favorable over forking over money every month on a cable bill.
If you wanted more ways to get free cable tv online besides these free tv options, I recommend reading some of these cable TV alternatives.
Our Pick

Rocket Money
Navigating your finances can be challenging. Why tackle it solo? A staggering 80% of individuals have discovered savings by utilizing Rocket Money to identify and eliminate unnecessary subscriptions. More than just subscription management, Rocket Money equips you with the tools to maximize savings, minimize spending, gain a comprehensive view of your finances, and reclaim mastery over your financial well-being.
Start Saving Now
Read Review