Is Skillz legit? You may have seen ads online for Skillz games, or even come across their gaming platform on one of your favorite games.
It looks fairly straightforward, like many of the gaming apps out there. The simple concept of playing games and earning some extra money seems harmless after all.
But how can you tell if Skillz is a scam or just another gaming platform that pays you to play games? How legitimate is Skillz anyway?
If you're asking yourself this question, you've come to the right place.
In this article, we'll dig deep into what Skillz is and how you can earn money using their app by playing games. We'll answer your questions about the legitimacy of Skillz, as well as guide you towards how you can make money in other ways when it comes to playing games online and on your phone for some extra cash.
Are you ready to find out if Skillz is the real deal? Let's get down to it.
What is Skillz?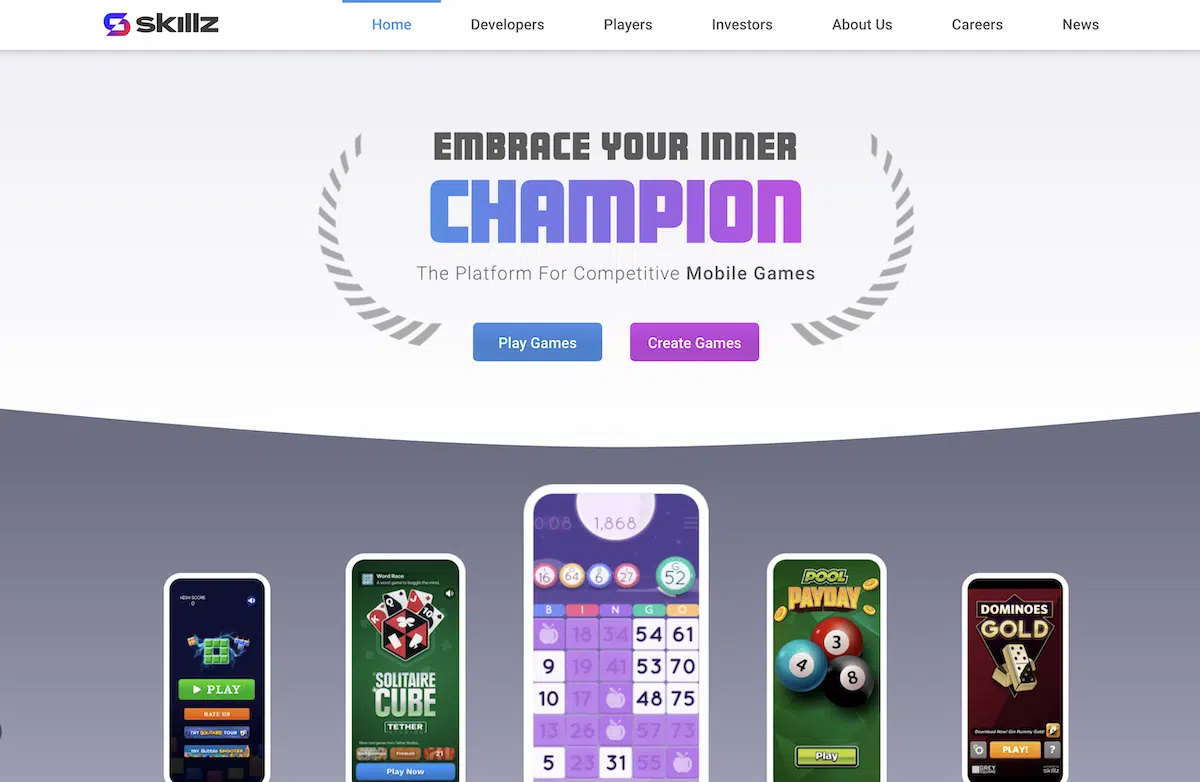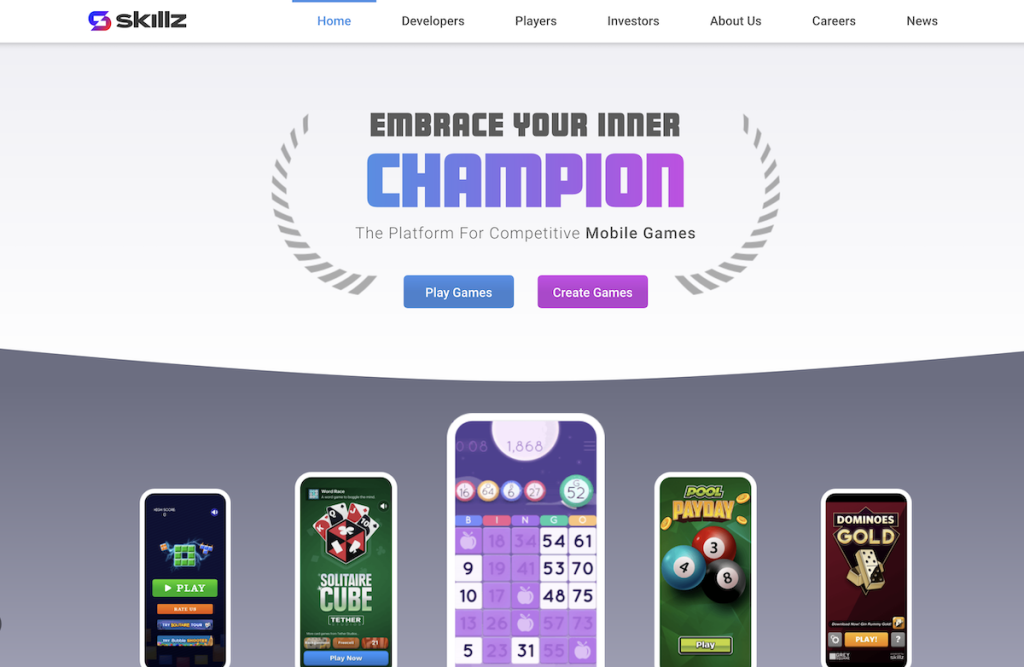 It's true that Skillz is a web- and mobile-based gaming platform that allows you to earn money by playing games. It's as simple as that.
The app is free to download and all you have to do is create an account and you're ready to earn. Simply enter your email and create a username and password. The last step is funding your account in order to participate in tournaments and other activities.
Skillz, as we'll discuss, is not a singular game so much as it is a network of games. That doesn't mean you have to have a handful of log-ins, however, since your Skillz account is accessible through the linked games. Log in once and you should be good to go when it comes to earning rewards in various games that partner with Skillz.
The benefits that Skillz offers include global competition with 30+ million players participating per month, competing to win over $60 million in total prizes. Yes, you play against real people to win real money. And with so many people to play with, it's hard to see how you could get bored with such an opportunity.
There are many types of games you can choose from on the Skillz Gaming app, some of which we'll highlight in the next section. However, you can choose from genres such as board games, card games, bingo games, puzzles, solitaire games, sports games, word games, action games, and more. These games are all skill–based as well, so there's no luck involved to put you at a disadvantage for earning real cash.
Pros:

Unlock $100 rewards by exploring new apps!
MOST POPULAR ✔
Pros:
Unlock $100 rewards by exploring new apps!
How Does Skillz Work?
Skillz could be considered something of an arena or field where mini-games—the games you actually play to earn rewards—take place. Once you've logged in to the Skillz universe, your account follows you through each of the linked games.
This is particularly useful for tournaments where you'll need to ante up in order to participate. Linking your account will also help Skillz transfer winnings to you as well. You can withdraw your winnings at any time, but Skillz will take a small transfer fee in order to do so.
Other than that, there are no subscription plans or associated fees. Your account is free and the only money you have to spend is a buy-in for a tournament. This is something you should be prepared to lose, however, as it doesn't always guarantee you a return if you don't successfully place.
To give you an idea of what kind of money you're playing with, most tournaments have buy-ins as low as $0.60. The earning potential, however, goes fairly high. Skillz does, however, match you up with opponents of similar skill levels, even if they are AI interfaces. The higher you rank, the harder the competition gets. It follows that earning more rewards, then, becomes trickier as you continue to play.
Popular Games on Skillz
There are many popular games you can choose from in the Skillz gaming universe. Here's a short list of the most played games: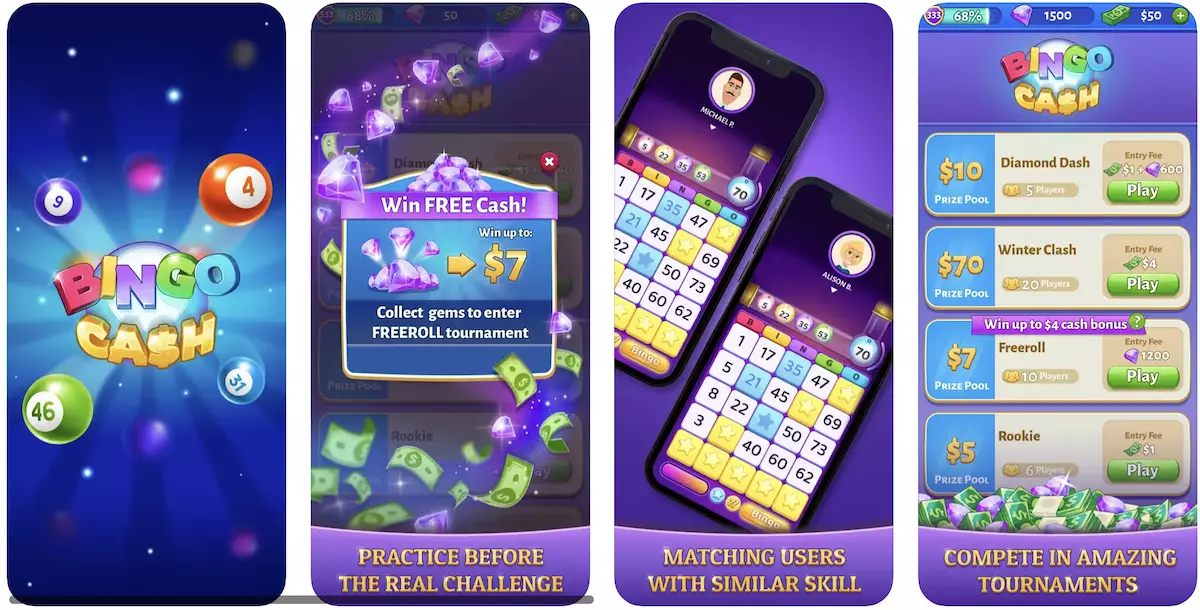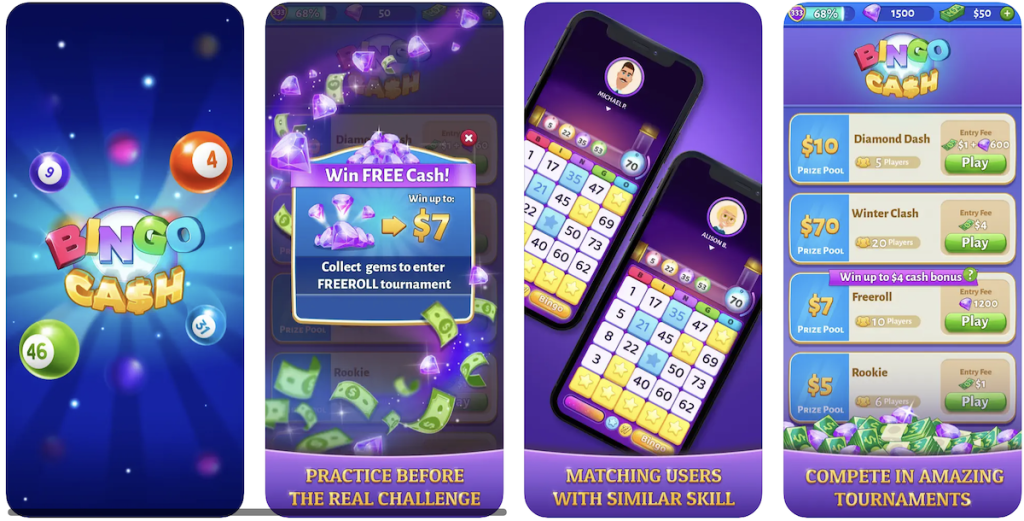 In Bingo Cash (a free iOS + Samsung game) you compete head-to-head against players from all across the world. Whoever plays the fastest and with the best strategy wins real money.
Make up to $50/game playing bingo!
Chances are you won't become a millionaire overnight, but winning $50 or more each game is possible.
Bingo Cash is 100% free to download: check it out in the app store now.
Best overall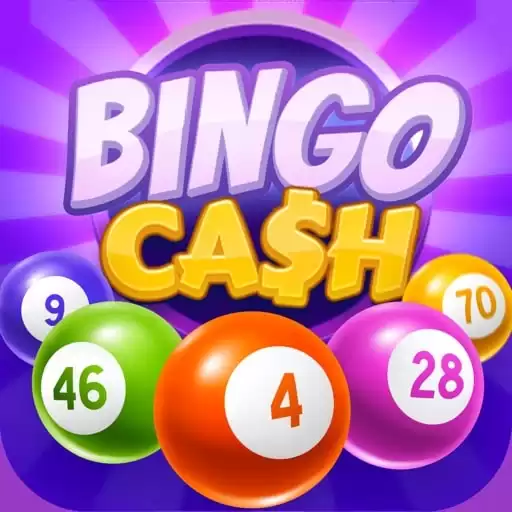 Bingo Cash
In Bingo Cash, you're paired to play in head-to-head games against real people and whoever plays the fastest, wins real cash. You won't get rich, but earning up to $83 per win can add up quickly. Win cash for free or deposit $5 to multiply your winnings.
Play Your First Bingo Game →
Bingo Cash Review
Cash tournaments aren't available in AR, CT, DE, IN, LA, ME and SD but residents can still play the free games for swag! If you're interested in a legitimate game that pays real money, you're able to download Bingo Cash for free here.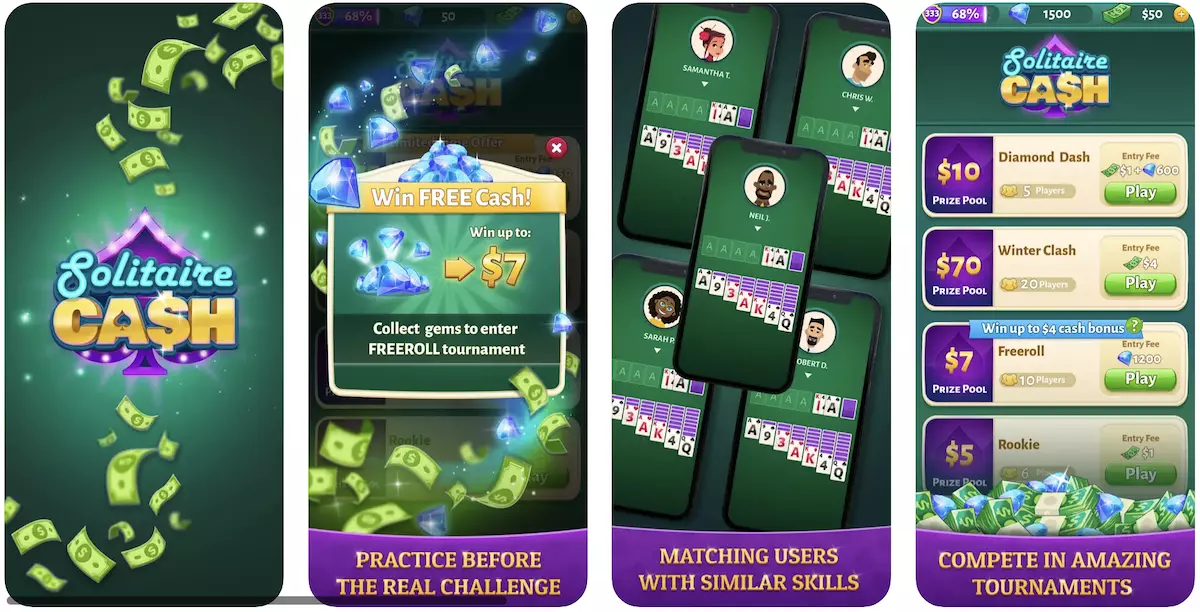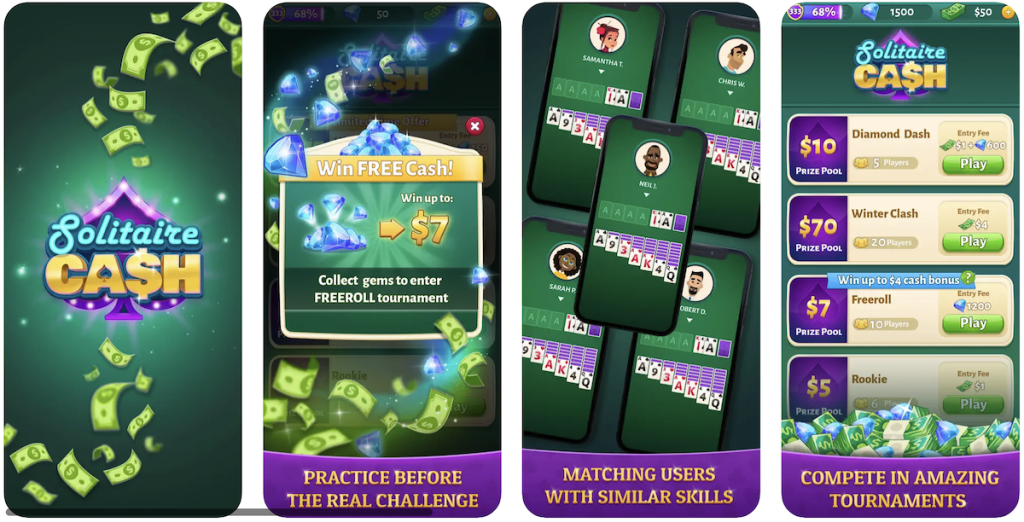 Make up to $83/game playing solitaire!
It may sound strange, but you can actually make money playing solitaire.
Let's face it: most people enjoy playing games for money. But there are already games with cash prizes that are surprisingly popular.
A free game (Solitaire Cash) allows you to play head-to-head skill-based Solitaire for real money. The winner can win up to $83 per win.
It's free to download, and they've given out a whopping $1.5+ million dollars in prizes so far.
Download it for free and see if you have what it takes to make real money. Be sure to sign up using a Skillz promo code to earn bonus cash.
Best solitaire game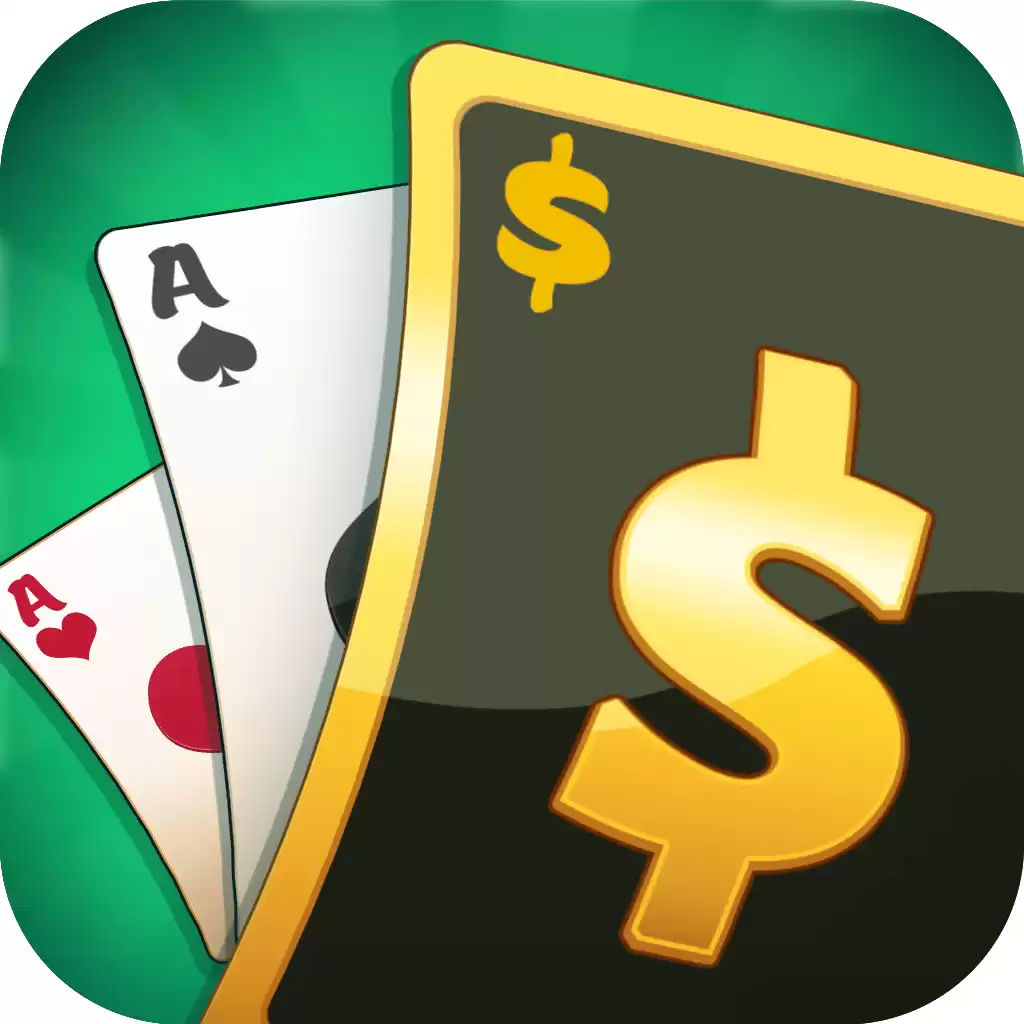 Cash tournaments aren't available in AR, CT, DE, IN, LA, ME and SD but residents can still play the free games for swag! You can download it for free here.
Other Skillz games include:
Tetris Clash
Big Cooking
Bubbleshooter Arena
One of the areas where Skillz stands out is the number of games as well as the variety of games it allows you to play.
For example, Bubbleshooter Arena can be classified as an arcade game, whereas 21 Blitz and Solitaire Cube deal with cards.
This diversity definitely helps if you're stuck or tired of a particular game and want to change things up a bit to earn some extra cash.
How to Make Money With Mobile Gaming Tournaments?
Earning money with Skillz is fairly straightforward: play Skillz games to win to earn real cash. You enter tournaments hoping to come out on top with the potential for failure very much a possibility.
However, Skillz does set the bar a little higher if you're seriously considering making Skillz a money-making opportunity. We'll talk more specifics in the next section in regards to a particular Reddit user's experience with the AI players on Skillz, but suffice it to say the feature that pairs you up with a suitable opponent soon turns to "the house always wins." While this is somewhat to be expected on an app that pays you to play and play and play, it is a bit disappointing if you wanted to cash in on playing around.
The bottom line with Skillz is that you can enter tournaments and lose money. Yes, real money. However, there's an earning potential there as well that draws people in to spend more money. Theoretically, the more you play, the more chances you have to win, but you also have just as much chance of losing as you do winning, too.
Skillz Reddit Comments
Potential is a great way to describe the opportunities you can find on Skillz gaming apps. For example, for the Reddit user mitchdwx, Bubble Shooter Tournaments are a real cash cow: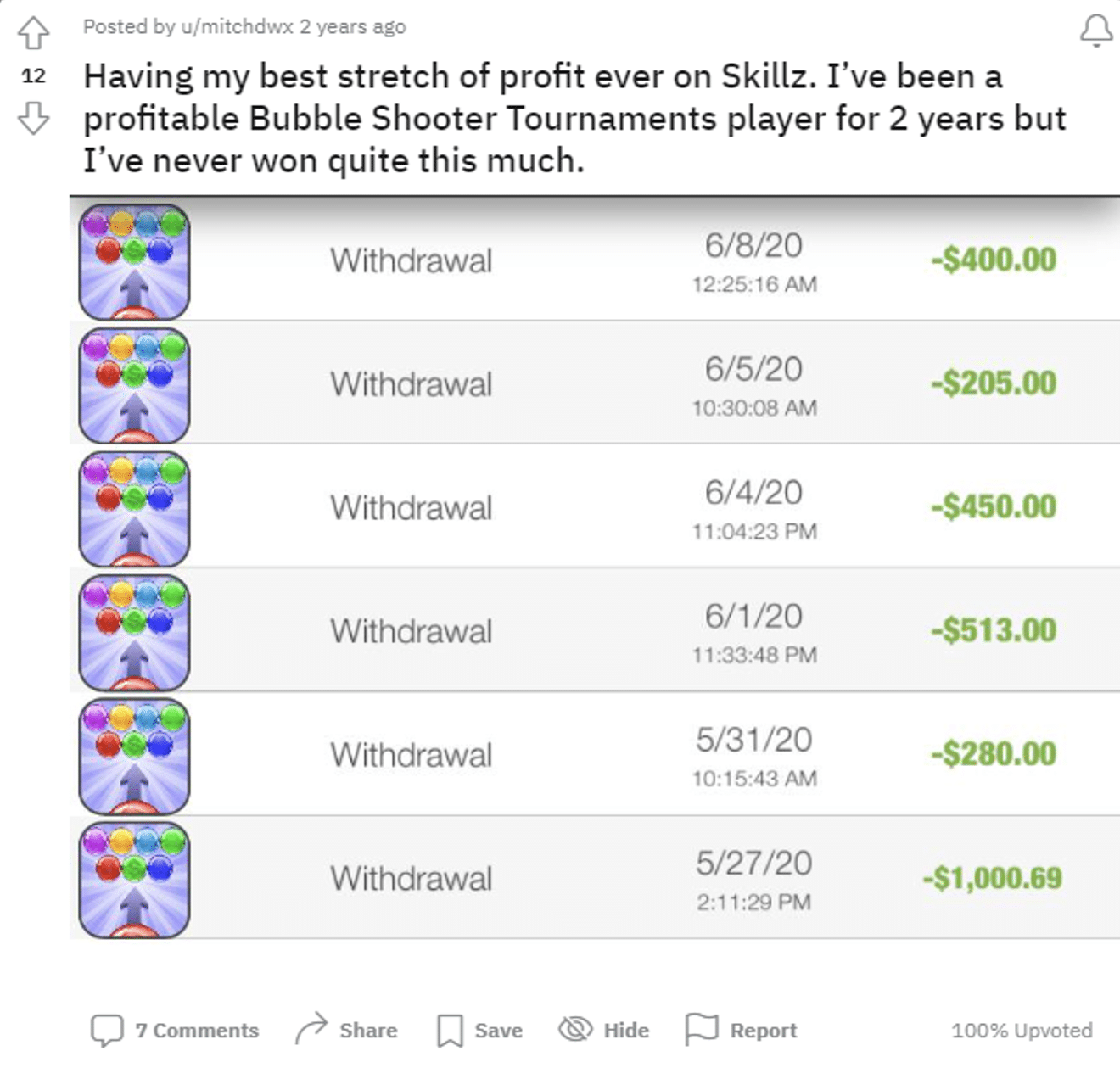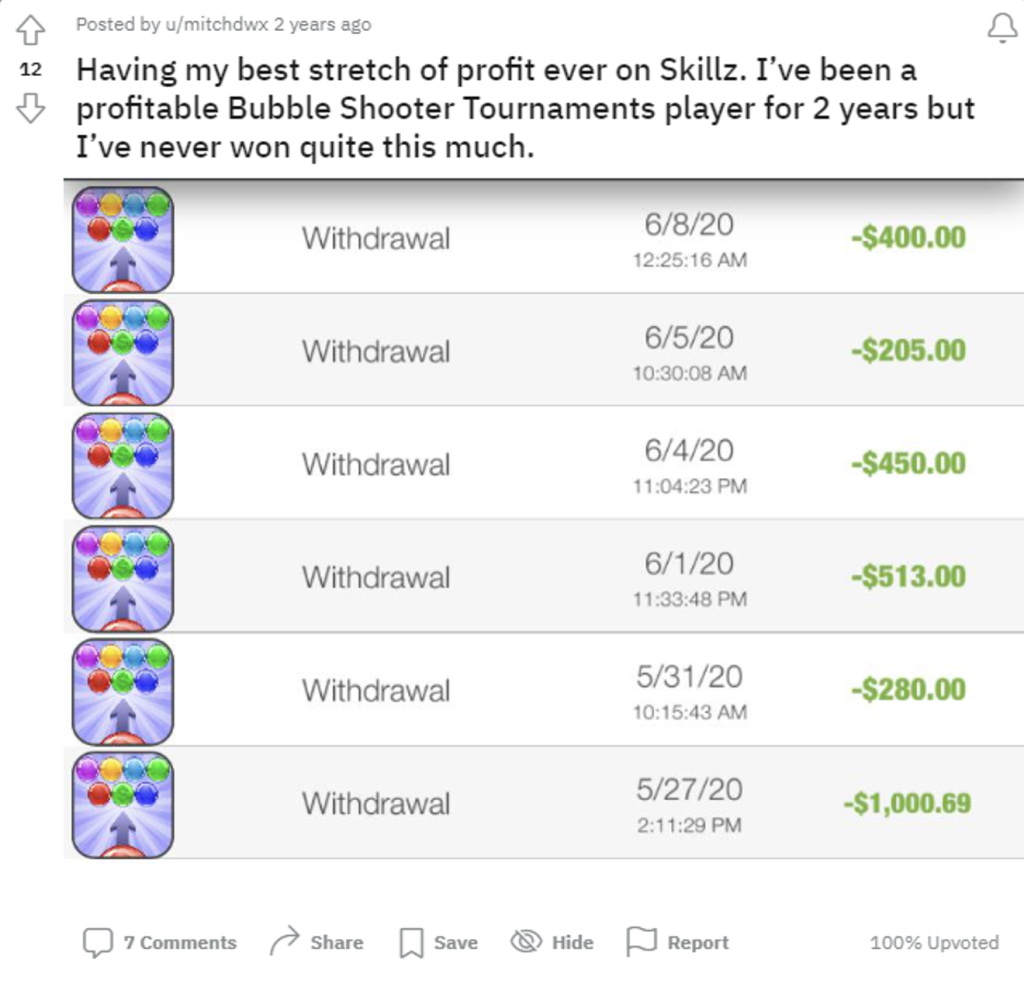 They even admit that they make $1,500-$2,000 per month and use it as a "reliable source of part-time income." However, this shouldn't be confused with typical results for Bubble Shooter or for any of the games within the Skillz gaming universe. While you may be able to earn sizable rewards from winning a few tournaments, it does require a certain level of skill.
For example, another Reddit user who figured they could make some serious money by playing a few games found themselves instead caught up in the overarching rule of these types of platforms: whoever makes the rules can enforce the rules at their discretion. This particular user found the ceiling at which the AI trumps all, albeit perhaps in a less-than-legitimate way.
Is Skillz Legit?
We will answer the question of whether Skillz is legit? The answer is: Skillz is a legitimate company that pays players for winning tournaments in the games within their network. With the wide variety of games to play and new games being added frequently, it's likely an opportunity that's here to stay.
At the same time, Skillz may not necessarily be the best side hustle you can depend on. Chances are that you'll get better at the games the more you play them, which leads to harder opponents and therefore higher stakes for those tournaments. Higher risk often translates to higher rewards, but your chances of winning can become increasingly smaller as well.
Plus, with the ceiling capped off by AI players, Skillz doesn't necessarily make it lucrative enough to play and earn without spending a lot of time on the computer or phone. You might win a few here and there, but eventually, the software will outsmart you, in one way or another.
And with all that effort spent, you could have been earning rewards many times over on other apps with higher earning potentials.
Skillz Mobile Gaming Alternatives
Even if Skillz gaming apps aren't the right opportunity for you, there are many other ways you can earn money and free rewards by playing games by Buff Gaming and other developers
. We've put together a short list of the most common and popular ways you can earn money by having fun.
AppStation
AppStation is an Android-specific app you can use to earn free gift cards and rewards. First-time users receive a sign-up bonus you can use towards gift cards from major retailers such as Amazon Walmart, Google Play, and Nike. AppStation allows you to check your progress any time to see how close you are to a reward, but the biggest plus is that there are no ads to deal with as you play.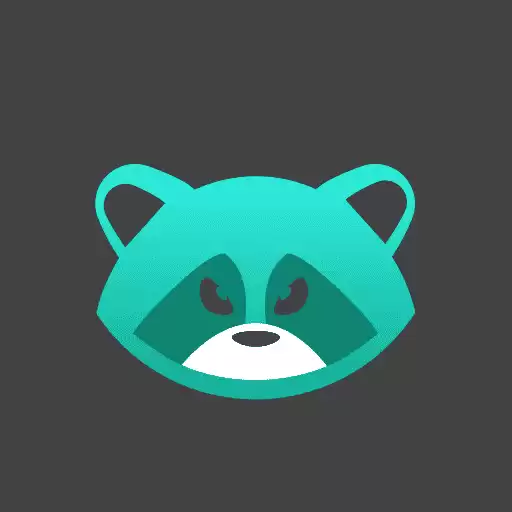 Mistplay
You've probably seen ads for Mistplay before. Mistplay is an app you can download to earn extra cash for playing games. Unlike some of the other gaming apps that pay you for time spent on the app or ads you watch, Mistplay requires you to achieve certain levels or other in-game milestones in order to earn points. All the same, it's a fun way to earn some extra money.
100% free, no deposits required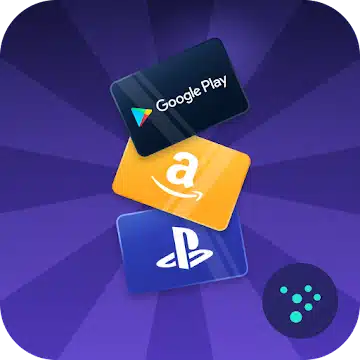 Mistplay (Android Only)
Earning money by playing games on your phone sounds like a dream. But Mistplay really pays you for playing new games with free gift cards. It is 100% free to play and you never have to deposit any money.
Start Playing
Mistplay Review
Drop
Play games on Drop to earn extra money or free gift cards. You can also earn points for taking surveys and shopping online. Sign up is free and you can link your credit or debit card in order to start earning Drop points on purchases, in addition to what you might already earn through that particular financial institution.
Swagbucks
Alongside Survey Junkie, Swagbucks is one of the most common ways people make money playing games, answering surveys, earning cashback rewards, and shopping online. Swagbucks is free to use and allows you to earn rewards for gift cards from PayPal, Amazon, Target, Starbucks, and more. If you're looking to make the most of your time, Swagbucks is one of the highest paying survey apps out there, so it's worth a look.
InboxDollars
If you spend a lot of time online, InboxDollars will probably become your best friend. This survey app looks a little bit different than Swagbucks or Survey Junkie, but most of the same rules apply. You can earn extra money for tasks such as answering surveys, shopping online, playing games, and surfing the web. InboxDollars has been around since 2000 and has paid out over $57 million in rewards since.
Boodle
The name of this app might be fun to say, but it's also fun to play as well. Boodle, like all of the apps we've listed here, rewards you for playing games as well as answering survey questions, referring friends, and completing offers. As you play and complete tasks, you'll earn coins that you can then exchange for gift cards from major retailers.
Cashyy
With Cashyy, earning money is as simple as accepting missions, completing them, and claiming your reward. The missions are stated specifically for each game, along with how much you can earn if you complete it. Click the "Go!" button to navigate directly to the game and complete the mission for free money or gift cards from major retailers such as Target, Lululemon, Sephora, Adidas, and more.
To Game or Not to Game
Skillz is a legitimate way that gamers have been making a few extra dollars here and there. That said, it's not necessarily the most lucrative opportunity out there if you want to put your time to good use.
For example, many of the alternatives we've suggested help you earn cash in different ways, so your efforts have a higher chance of return than a simple game session. Plus, you won't have to worry about losing money with these apps and websites, which are often free to use as you please. When it comes to getting paid to play, choose wisely. Play for fun and not for funds, and you may even find the results are more rewarding.