PayPal Payouts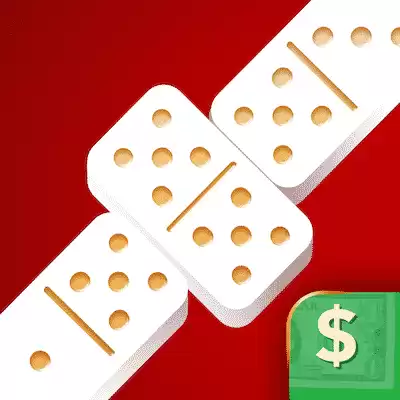 Dominoes Gold
When you play, Dominoes Gold, you're playing the classic board game dominos for real world prizes! Challenge your opponent by playing identical games versus the computer. See who can defeat it by more. The winner earns real prizes!
Win Money Now →
Board games are a staple in most homes. This might be because whenever someone thinks of their favorite childhood family time, it's always around a table, playing either chess, dominoes, scrabble, monopoly, etc.
Because of this, board games have a timeless quality to them and can be found more frequently in public spaces so people can still reminisce about their childhood while honing their skills.
Some board games have even been digitalized, often being available to be played offline or online through their apps. Certain game apps even offer cash prizes for playing and winning the game. A good example is Dominoes Gold, where you can have a good time playing the traditional Domino board game you enjoyed as a youth and still earn real money on the side.
However, most people fear if the Dominoes Gold game is legit and whether money can be made from it. Well, let's find out, shall we?
What is Dominoes Gold?
Dominoes Gold is the digitalized version of the traditional Dominoes board game, following the same rules and format, except that the mobile version gives the option to earn real money while playing.
The game was developed by Grey Square Games and is run on the Skillz platform, which is known for its help in enabling organic competition between players. Dominoes Gold can be played both on Android and IOS and can easily be found and downloaded in the Apple Store or Google Play.
Though primarily advertised as a game where real money can be earned, it follows the same format and rules as the classic board game where it got its name. It can be enjoyed by both gamers who play to earn cash and casual players trying to pass the time.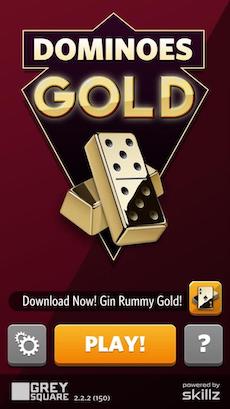 How does Domino Gold work?
After installation and loading of the game, the player has the chance to pick a playing avatar and set a username that can be changed later.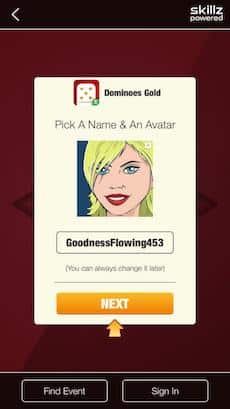 Immediately after this, is a simple four-step tutorial detailing how the game works. Since the app is modeled after a traditional game, this isn't always necessary, as there's an option to skip the tutorial if you wish.
After that, there's the option to play different types of game mods depending on the player's wants. Some of the game mods include Real-Time Matches, Events, Brackets (where players compete in tournament-style game-play), Head-to-Head (where players are set against other players), and Practice games.
After the tutorial, players are advised to play a couple of practice games against the computer first before going to the more multiplayer areas of the app.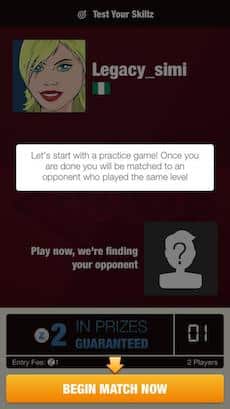 Still, unless the player is on a specific game mode, players mostly challenge other players by playing identical games versus the computer.
The winner is then the player who defeats the computer in a specific time frame and, for their efforts, wins real prizes.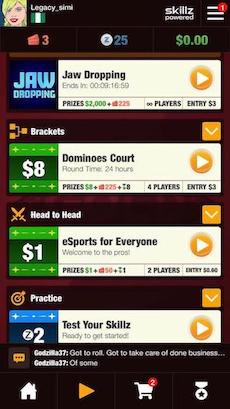 When playing against real opponents, the prize is usually a Ticketz, a game feature commonly found in Skillz-powered games to 'buy' into more games. The Ticketz can be used to earn real prizes like a Skillz Pullover Hoodie, Google Chromecast, Skillz Stickers, etc.
Each game played against a live opponent only grants 1 Ticketz, and it takes over 1,000 Ticketz to buy a Skillz Sticker which is one of the cheapest prizes out there.
For example, it takes over 1.2 million Ticketz to buy a Google Chromecast and 540k Ticketz for a Pullover Hoodie, so it might take a while to get anything worthwhile using Ticketz.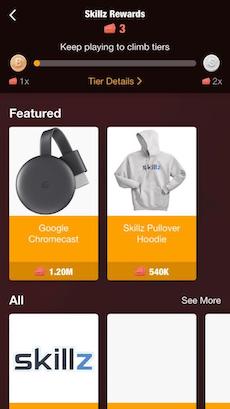 Each win also awards a certain number of z coins (the in-game currency) and/or some bonus cash.
However, bonus cash can't be withdrawn but can be used to enter competitions as a substitute for the usually required deposit.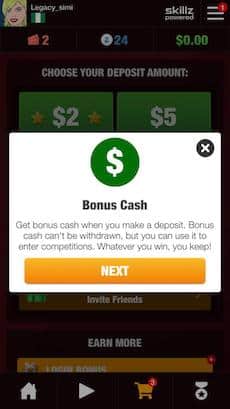 Z coins are also earned by watching sponsored ads and earning trophies—these are given automatically after specific game requirements are met.
For example, the first trophy is awarded after a player changes their username for the first time and the second after winning three games.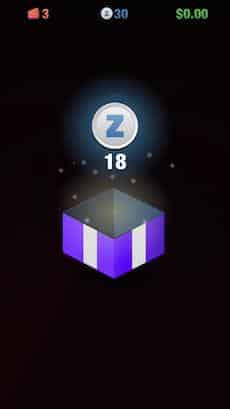 After opening an account, players have the option to deposit cash there in order to compete with other players to earn some money.
Of course, there's also the choice to use z coins and bonus cash to earn Ticketz which can then be used to play games, but this method takes a lot of progress as it normally takes an inordinate amount to earn enough z coins and bonus cash to convert to Ticketz for high stakes game.
Some users, however, playing for fun or to pass the time, prefer this method as they don't have to pay actual money to play a game that's advertised to be free.
Still, if a player is in it for the money, depositing cash into their account is just the first step.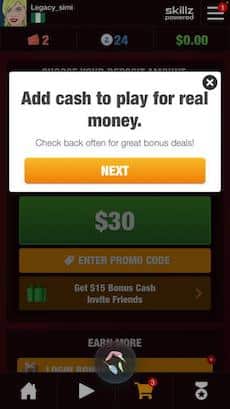 How to make money from Dominoes Gold
Depositing cash into your Dominoes account paves the way for the app's real attraction.
However, a player may be willing to pay to play, but their location (their city, town, state, or country) might not have permitted such gameplay.
In such a situation, the player can still deposit cash but will be unable to use it.
It's best to confirm then what the status of your location is before you commit to an action.
If a player is in a location that does allow skill-powered gaming, then there are a number of mods they can choose to earn some real cash.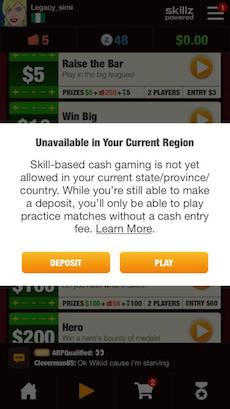 Cash tournaments not available in: AZ, AR, CT, DE, IN, LA, ME, MT, SC, SD, and TN but you can still play for free if you're in these areas.
1. Live 1 vs 1 Dominoes
This mode allows a player to choose to stake $1.8 – $260 from their deposited cash for a chance to win $3 – $425.
The more stakes selected, the faster an opponent is found for the player (the opponent is usually of the same rank as the player initiating the game).
Still, even apart from the requested cash entry, z coins are also needed to play.
2. Dominoes Court
It is played in a four-person bracket, tournament style, with a maximum time limit of 24 hours.
The entry fee for the game is usually set at $3 per player, with finalists standing to earn $2 and winners earning $6.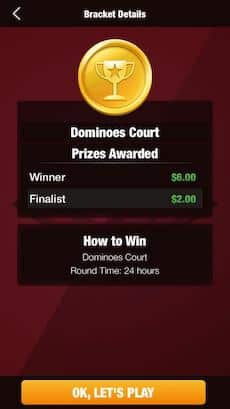 Though it might seem like a small amount of cash at the beginning, such tournaments have a tendency to get bigger and bigger with higher stakes and larger earning potential at the end.
3. Pro League
As you can probably guess from the name, the Pro League is where the big bucks are for players hoping to earn real cash.
Players have a chance to win huge prizes in these special tournaments—the Bonfire Shuffle is an excellent example of this, where players can stand a chance to win up to $7,500 grand prize and enough Ticketz to maybe purchase some other prizes at the Skillz store.
How do withdrawals work for Dominoes Gold?
Withdrawals are a constant source of worry for players, and for a good reason. It would be wrong if they couldn't even access the money they earned after all their gameplay and winnings.
Fortunately, withdrawals are easy on Dominoes Gold. A player can withdraw their deposit balance anytime they want by simply tapping 'Withdraw' on the main menu.
Withdrawals will use the same form of payment as the one registered by the player during their original deposit.
Winnings exceeding the player's total deposit are programmed to be sent via US paper check or through PayPal for players in participating countries.
Like other Skillz-powered game apps, withdrawals are handled manually to ensure security and minimize loss.
The app generally recommends a 4-6-week time range for a withdrawal to be processed, even though it is more likely to be processed faster.
While a withdrawal is pending, however, a player cannot deposit more cash into their account; they can choose to cancel the pending withdrawal for any reason.
How to get started on Dominoes Gold
The app is free to download on both Google Play and the Apple Store; however, players must be at least 17 years of age to be eligible for the game.
Apart from that, what is needed is a good phone/laptop and an internet connection.
Though it can be played for fun or to pass the time, like most gaming apps in recent times, you might have to pay to play to get the best out of the app.
However, it would be good to know if the app is permitted in your locale to avoid undue troubles down the road.
If it is allowed, then a player can input banking information to deposit cash into their accounts and withdraw their winnings without any hassle.
Conclusion
Dominoes Gold is most popularly known as a means to play a fun game while earning some money on the side.
Yet, like most games that advertise earning money, the app is sometimes thought to be a scam, as some players have the mindset of cashing out a massive sum from the game and retiring for life. And that's not possible.
While you can earn money from Dominoes Gold and amazing prizes and bonuses, you should never take it as a serious side hustle. First and foremost, the app is designed to provide an easier means for people to play a fun game.
So, it's vital for players to go into it with the mindset of having fun for it to actually be fun. The money (no matter how significant) should always be extra.
PayPal Payouts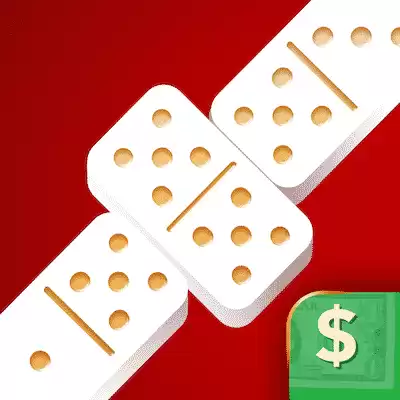 Dominoes Gold
When you play, Dominoes Gold, you're playing the classic board game dominos for real world prizes! Challenge your opponent by playing identical games versus the computer. See who can defeat it by more. The winner earns real prizes!
Win Money Now →