There are many sites and apps out there where you get paid to play games, but not all of them are legitimate or worth your time. You might get a few hours of game play in to decompress, but making any real money from it seems far-fetched at best.
These games could require that you level up, which can be hard to do for some players who just want to get away for a few minutes without any stress weighing them down.
Buff Gaming is one of these rewards sites that allows you to earn money for playing games. You might have heard of it before, but can you be sure it's legit? And how much money can you actually make with Buff Gaming?
In this article, we'll take a closer look at Buff Gaming to put it to the test. We'll answer your questions regarding how Buff Gaming works, what games you can play, and how you get paid.
The ultimate question of whether it is worth it or not is something we'll also discuss, in addition to guiding you toward potentially more lucrative opportunities that are equally rewarding.
Are you ready to find out if it pays to play? Let's get started.
What is Buff Gaming?
Buff Gaming is one of many forms of passive income. In exchange for downloading their app, you're able to earn Buff coins that you can cash in at the Buff Marketplace in order to receive free gifts. All you have to do is sign up for an account and you're ready to start earning Buff coins.
The kicker here is that all you have to do is download the app and let it look over your shoulder. It runs in the background as you play games on your phone and/or computer (depending on which device you download it on), and collects data as you play. Think of it like a silent audience member that's taking notes on your behavior without interrupting you in any way.
Buff Gaming caters mostly to PC gamers, but it's available for download on Android and iPhones as well. In fact, the site boasts over 450,000 daily players who are active in over 3 million matches per day.
How Does Buff Gaming Work?
As we mentioned before, participating in Buff Gaming requires downloading the app and playing games. As you play, you'll receive Buff coins for winning, which you can then exchange for free gift cards and other prizes.
Unlike popular apps like Mistplay, however, you won't have to achieve certain levels in order to receive rewards. You simply play as you normally would and earn Buff coins for any wins you rack up. The app runs an algorithm that "collects data, calculates statistical probabilities, and generates the reward accordingly." All you have to worry about is winning or losing.
Buff Gaming uses Overwolf technology to gather data as you play, but it claims this shadowing won't affect your gaming performance in any noticeable way. For example, you won't suddenly be asked to answer a question or anything in the middle of a match.
Popular Games on Buff Gaming
Here's a list of some of the most popular games you can play while running the Buff Gaming app:
Fortnite
Counter Strike
Volorant
Apex Legends
CS GO
League of Legends
Dota 2
PUBG
There are plenty of other games to choose from as well, in a variety of genres. There are more desktop games available than mobile games at the time of the writing of this article, but Buff Gaming is in the process of adding more.
How to Earn Rewards with Buff Gaming
More wins typically results in more Buff coins, but beyond just playing the game as you normally would, there aren't any hacks to earning Buff coins. Rewards are not time-based, so you could theoretically play for hours and still only earn 1-2 Buff coins at a time.
However, Buff Gaming also allows you to earn by spinning the Buff Wheel, subscribing to the premium option (detailed below), collecting daily rewards, completing in-game challenges, and referring other players. In addition to letting Buff Gaming do its thing in the background as you play, you can also watch ads to earn extra Buff coins.
For most $5 gift cards, you'll need about 600 Buff coins. If you want to cash out, you'll need at least 1,500 buff coins. The Buff Marketplace includes rewards such as gift cards, in-game rewards, free Steam codes, gaming hardware, and in-game currency. Popular gift card retailers include Amazon, Dominoes, and Xbox.
Buff Gaming Premium, Premium Plus, and Premium Elite
For even more earning power, you can pay $3.99 per month to get 150% extra in Buff coin earnings, along with 50 Buff coins, and access to premium items at a premium price.
Bump that up to $5.99 for the Premium Plus plan and you're looking at 100 Buff coins per month, 200% extra earnings, a dedicated Discord channel, and the ability to participate in raffles for bonus prizes. For $2 more per month, you can increase the monthly Buff coin count to 200, and earn 300% game earnings, along with a 200% daily reward in the Premium Elite plan.
Buff Gaming Reddit Comments
A lot of curious people have taken to Reddit to ask about the legitimacy of Buff Gaming. Some of the discussions there raise the question of cryptocurrency mining, alleging that Buff Gaming might not actually be sitting there harmlessly watching you play. Instead, they may be mining crypto using your drivers.
While this rumor certainly hasn't been confirmed or denied, it's still a concern in this day and age. Beyond that discussion, not too many Redditors have actually had a positive experience with Buff Gaming, so the odds are it might not be worth the risk.
Is Buff Gaming Legit?
Of the few people who have actually earned money from Buff Gaming, many of them dismiss it as a waste of time. Rewards claimed total $10 maximum per month, for moderate to heavy game play.
Players are only able to typically earn 1-2 Buff coins per match, although you may be able to earn 10 or more in matches you do really well in. However, other users have mentioned that most of the gift cards are actually out of stock, so cashing out isn't necessarily as cut and dry as it's made to seem.
Suppose that you earned 10 Buff coins per day. It would take you two months just to rack up enough to cash out for a $5 gift card (10 coins per day X 60 days = 600 Buff coins). This could mean anywhere from 1-4 or more hours of gameplay, depending on how you do, just to earn a measly $5 in rewards.
When it comes to Buff Gaming Premium and the other paid plans, it's very hard to justify spending the extra $4 a month (or more) in order to earn only 150% more Buff coins. You're essentially paying more for the rewards you're receiving, so it's a bit like exchanging a $5 bill for a handful of dollar bills. There is the possibility that you could win a raffle or challenge and make a profit on the monthly subscription charge, but much like the casino and lotto business, luck is often hard to come by.
In the end, Buff Gaming presents itself as a legit money-making opportunity, which is a valid statement. However, the real question you should ask yourself is whether or not it's an opportunity that makes the most of your time, especially given other users' experiences.
Buff Gaming Alternatives
There are many other game-playing apps you can download in order to make, or win real money with more tangible results. Here are just a few of the options you can choose from if you want to make passive income in your spare time.
Mistplay
Download Mistplay, one of the most popular gaming apps, to earn free gift cards for leveling up. This app has over 10 million downloads from users just like you who want to play and earn a few pennies here and there.
The difference between Mistplay and Buff Gaming is that there are more opportunities to earn points and cash out. For example in our Mistplay review, we show how you can complete badges to work towards earning specific rewards, so your progress is evident as you play. 
100% free, no deposits required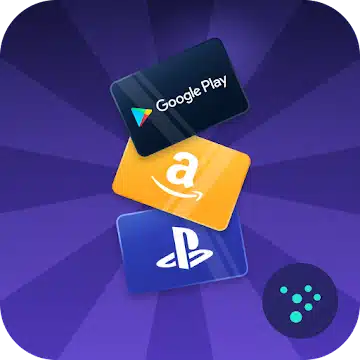 Mistplay (Android Only)
Earning money by playing games on your phone sounds like a dream. But Mistplay really pays you for playing new games with free gift cards. It is 100% free to play and you never have to deposit any money.
Start Playing
Mistplay Review
Blackout Bingo
Blackout Bingo is one of our favorite games to recommend, especially if you like earning money for playing bingo. This particular game pays you to play bingo on vacation practically, bringing you vivid scenes in which you play bingo against another player. Real cash prizes await.
You can challenge people around the world with Skillz games, a competitive gaming platform complete with leaderboards, trophies, physical or virtual prizes, and an amazing loyalty program that rewards you just for playing (Skillz is legit).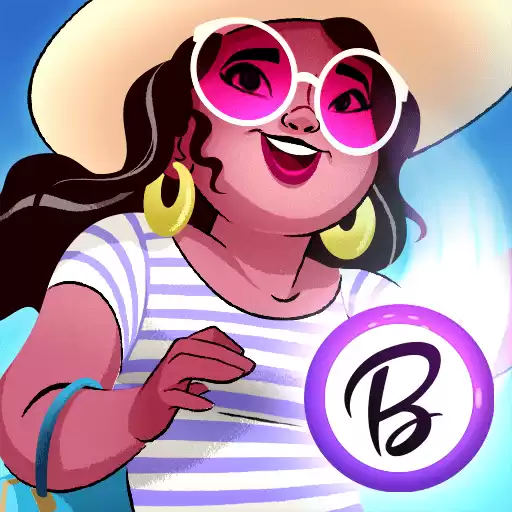 InboxDollars
InboxDollars gives you plenty of opportunities to make money, and not just from playing games. You can also earn rewards for taking surveys, reading your emails, and shopping online. You'll also have access to cash rewards for your grocery trips as well, which can make a big difference at the end of the month.
$5 sign up bonus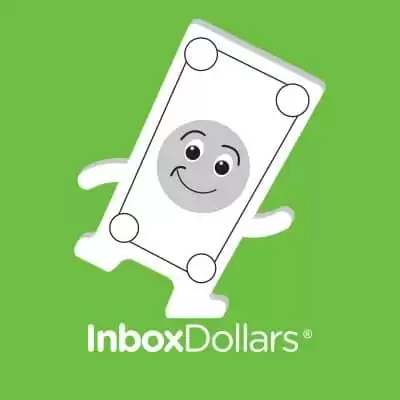 Solitaire Cube
Solitaire buffs will love Solitaire Cube, an app that pays you to stack up the cards. You can play alone to beat the clock and win the most points, or you can pit yourself against other players to win real cash prizes. Game play is limited to solitaire, but you don't have to be alone in the pursuit of rewards. We rated it in our Solitaire review as one best ways to play solitaire for money.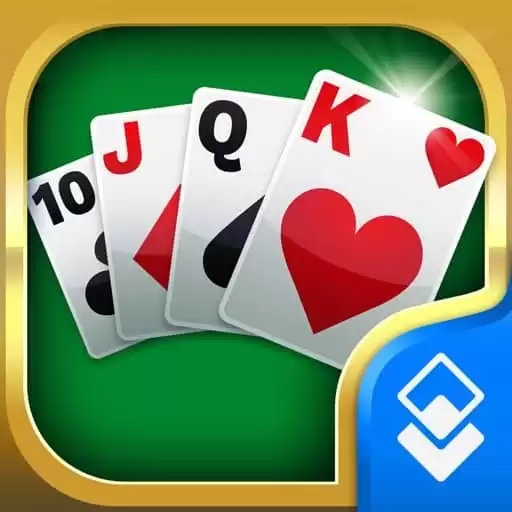 Solitaire Cube
Earn cash by playing solitaire against others from your mobile phone. Solitaire Cube is one of the best card games to play to make money. If you're fond of engaging in fast-paced card games that challenge your intellect and offer the opportunity to win cash prizes, consider trying out Solitaire Cube.
Deposit Money and Play →
Solitaire Cube Review
Swagbucks
Swagbucks is another popular website you can use to earn rewards for playing games. Like InboxDollars, it allows you many potential ways to earn money besides games as well, from surveys and promotional offers to coupons and cash back. If you enjoy shopping online, Swagbucks is definitely something you should add to your download list.
Earn around $50 to $1,000 per year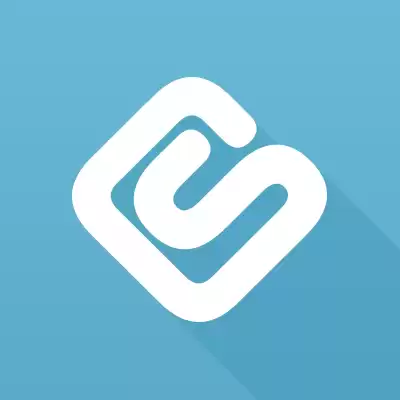 Swagbucks
Swagbucks offers a variety of ways to earn money online. You can take surveys, play games, surf the web, watch videos and more to earn points towards gift cards or cash.
Start Earning
Swagbucks Review
AppStation
An Android-only app, AppStation won't bombard you with ads like many other apps. Every minute you play earns you rewards towards gift cards, vouchers, and coupons from retailers such as Amazon, Google Play, and Walmart. You can easily check your progress any time, which is something that sets this app apart from Buff Gaming, where your earnings are subject to the app's own set of rules.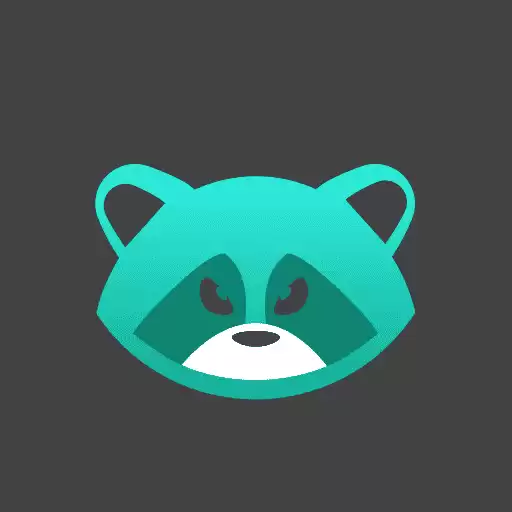 FAQs
Is Buff Gaming secure?
Buff Gaming uses specific Overwolf technology to gather data as you play. Their FAQs section states their software is "malware-secure, virus-free, and doesn't mine for crypto." You can also learn more about Overwolf's Privacy Policy, as Buff Gaming abides by their rules.
What information does Buff Gaming gather while I play?
According to Buff Gaming's website, the only data they collect is your game progress, specifically your performance and achievements. This is done to reward you with Buff coins you can exchange at their Buff Marketplace.
How long do I have to play with Buff Gaming running in the background before I earn rewards?
While there are no concrete answers from Buff Gaming as to how long it takes to earn your first reward (i.e. a Buff coin), their website does say you have to be involved in matches that are longer than 16 minutes. Most users report playing for hours at a time without earning more than a few Buff coins at a time.
Play it Smart
While Buff Gaming is certainly a legitimate app that pays you to play games, it's hardly worthwhile to take the time to download, especially if you're not able to cash out your earnings for free gift cards. Paying for boosted rewards, on top of that, just seems a bit like you're canceling out the rewards you're trying to earn.
We recommend spending your time elsewhere, on one of the many other passive income-earning websites and apps we mentioned above. Plus, they're free and don't require tons of game play in order to earn potential rewards. You can also earn rewards in plenty of other ways as well that will actually impact your daily life.
After all, if you're playing to get paid, it pays to earn smart.