Entering the workforce as a pre-teen doesn't mean your child has to commit to 40 hours a week and pick up a coffee habit. Instead, 13-year-olds can take what they love and make a business out of it. This venture may earn them a few hundred dollars per month or even kickstart their college fund for five years down the road. No matter what these 13-year-olds use the money for, it's possible to make money at this age without much investment, time, or experience.
Knowing what types of work are available to pre-teens and teenagers can help your children find ways to profit from their favorite pastimes or things they like to do to give back to the community. Whether you keep the money and save it or donate some of the funds to a chosen charity, the income from your child's first financial undertaking can go a long way in setting the groundwork for years to come.
Before having a conversation with your child about how to make money, take a look at the list of opportunities we've compiled. These may offer your pre-teen something to think about or at least a place to start. In addition, your 13-year-old can participate in these money-making opportunities without fear of overstepping any legal boundaries surrounding child labor laws.
Are you ready to see how your child can make money at 13 years old? Let's get started!
23 Ways 13-Year-Olds Can Make Money
The opportunities listed below are just a start when it comes to ways your 13-year-old can make money. Use these topics to start a conversation with your child about how they can make money doing what they like. You might find they have a few ideas of their own.
1. Create Printables
Though the income your child receives from creating printables depends on pricing and which products you sell, there are plenty of opportunities to thrive in this niche. Kids who love design software such as Canva can excel in this area. Whether you create budget trackers, calendars, planners, or whatever else comes to mind, you can easily sell your kid's printables on Creative Market or Etsy. This opportunity brings together the best of both creative and passive ways to earn some extra money.
2. Become a Virtual Assistant
Virtual assistants accomplish quite a few tasks these days. If your pre-teen does well on the phone or can handle social media like a pro, you might consider seeking out opportunities for a social media virtual assistant as well. These individuals help a brand stay relevant on Instagram, Facebook, and TikTok by posting photos and videos, responding to comments, and making sales. Most virtual assistants make about $18-$19 per hour as well, with little to no experience required.
3. Open an Etsy Shop
If your pre-teen is the creative type, you might consider helping them open an Etsy shop. This type of "work from home" (WFH) job does require an adult to open an Etsy account, but you can sell anything both digital and physical products. Etsy does take a 6.5% fee from all sales, but that's not bad considering what you receive in return. The amount you make depends on what products you choose to sell and what niche you're targeting. You can even do this online job from a laptop.
4. Sell Food and Beverages
Sometimes food and drinks can help pre-teens express themselves. As long as you abide by the local, state, and federal laws regarding food safety and handling, the type of food or beverage you sell is up to you. You should aim for marketing and advertising in high-traffic areas where the smell of your delectable delights is sure to draw a crowd. Just be aware of any allergies and food sensitivities you might encounter.
5. Babysitting
It's easy to make anywhere from $10-$25 per hour babysitting. This type of job can help teach your 13-year-old some responsibility as well. You may want to look into first aid training and certification if babysitting becomes more than a one-time thing. This type of hourly job can be great for responsible teens, as long as they understand who to call if they ever need an adult.
6. Start a Blog
Starting a blog these days is almost easier than setting up a social media account profile. All you need is a domain name and a hosting partner, at least once you've figured out the title and subject of your blog. Many successful blogs make anywhere from $500 to $2,000 per month, though this type of income does take some time and effort to achieve. Popular blog hosts include Namecheap, Bluehost, Iridium Hosting, SiteGround, HostGator, and Hostinger. You can also earn affiliate money from display ads, direct ads, affiliate marketing, or selling your own products.
Earn around $1,000 for every 30,000 page visits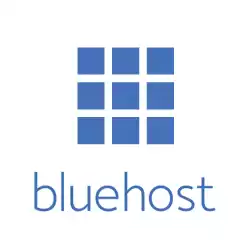 BlueHost
You can start a blog for as cheap as $2.95 per month when you choose to host your blog on Bluehost which is the best web hosting provider if you want to start a self-hosted WordPress blog or site. Bluehost is one of the few web hosting companies recommended by WordPress.org to host self-hosted WordPress blogs.
Start a Blog
7. Self-Publish Your Own Book(s)
Writing a book at the tender age of 13 might seem like it would be hard to fill more than a few pages, but that's not always the case. This is especially true if your 13-year-old has a vivid imagination. Many authors self-publish through Amazon Kindle Direct Publishing (KDP) but do your research before you sign up with Amazon. They will take 30% from your sales if your child's book costs between $2.99 and $9.99, and 65% outside of that range. You can also create eBooks to sell from your own website.
8. Yard Work
The chores your 13-year-old does at home may already include yard work, but there's always room for helping out more around the house. In addition, your pre-teen can help your neighbors as long as you all can agree upon a fee. Most yard work jobs come out to about $10-$15 per hour, but it depends on what type of work your child does and how fast they are. Yard work often continues year-round and can be done on weekends or during the week as well.
9. Complete Surveys and Micro Tasks
You probably already know there are popular survey sites for kids. But there are also sites and apps like Survey Junkie, Swagbucks, MyPoints, and LifePoints will pay you (and your 13-year-old) to watch videos, play games, win prizes, etc. Some of these websites let you earn cash back for purchases you or your child make as well.
Additional ways to earn up to $100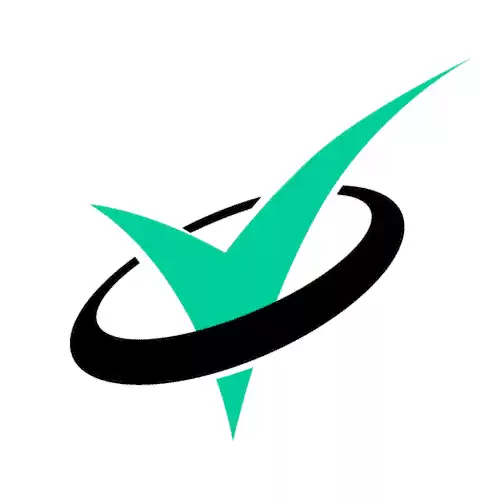 10. Painting
Though it's more physically intense than some of the online jobs we've mentioned, painting can help your artistic 13-year-old express themselves and learn about a new medium. Painting occurs both inside and out, on houses and different objects as well. This variety can also help your child learn project management and how to calculate material costs and coverage. You never know when a few painting jobs here and there could turn into a neat little micro business before your eyes.
11. Tutor Students
Tutoring takes a certain kind of patience and understanding, which not all 13-year-olds have. If your pre-teen enjoys teaching others about different subjects, approach them about a tutoring service. You'll both need to determine an area where the tutoring will take place, available times, and what subjects your 13-year-old will offer. Your child can offer both online and in-person sessions during the week or even on weekends.
12. Golf Caddy
Golf caddies make anywhere from $15-$20 per hour starting out, but that hourly rate can reach $30 in some cases. Being a golf caddy can help your child make connections for future jobs and even teach them something about the sport along the way. If your child is interested in becoming a golf caddy, they should be able to lift at least 25 pounds and be in the sun most of the day.
13. Start Your Own Cafe
Offering food and beverage is one thing but turning a space into a cafe can help your 13-year-old run their very own business. The environment in which you prepare and serve food must meet health and safety standards. Be clear about the ingredients you use and how your pre-teen can offer their own spin on their favorite dishes. Include them in discussions about what they want to offer, how they'll package it, what prices to charge, and where and how you'll advertise.
14. Wash and Clean Cars
A little manual labor never hurt anyone, especially in the middle of summer when cold water and suds can help cool your pre-teen down. Put your kids to work by opening up a seasonal car wash, but be sure to make them aware of safety practices. You don't want to lose the money they worked so hard for in paying for damages such as scratches and dents. At the same time, charging cash can help you show your pre-teen some jobs do pay out daily.
15. Transcribe
Repeating what someone says by typing it doesn't sound all that fun, but it's a paying job. If your pre-teen can type more than 30-40 words per minute, they may want to consider taking up transcription. Most jobs will pay anywhere from $0.70 to $0.30 per audio minute, which is not the same as an actual minute of transcription. Transcription sites often pay through PayPal, so a parent or guardian may need to set up an account for their 13-year-old. Additional materials include a tablet/computer, headphones, a foot pedal, an audio enhancer, and speech recognition software.
16. Household Chores
Parents looking to cross some tasks off their to-do list should consider setting up a chore chart with prices for each chore completed. These charts can be a great way to give your kids incentive for a clean house that's well taken care of. You may even want to extend the option for negotiation to strengthen these skills in your 13-year-old as well.
17. Take Care of Pets
Taking care of a dog or cat can help your pre-teen gain responsibility. Most jobs that require pet care pay anywhere from $10-$30, depending on what is required. Care typically includes feeding, providing water, going for a walk, and cleaning up after the pet. If your child enjoys this type of work, you may even consider opening a small business to offer these types of services. Just be sure you know how to handle the types of animals you're going to care for.
18. Start a YouTube Channel
If you're looking for a business idea that gets your child in front of a camera, check out YouTube. Kids can easily film their own videos, though they may need some help setting up an account and even editing videos before posting. YouTube allows shorts and live streaming, as well as affiliate marketing, sponsorships, and promotion of your own products. If you're looking to help your child earn money online without much investment, check out YouTube as a business idea.
19. Deliver Newspapers
What 13-year-old do you know who wants to get up before school starts? Probably one that has a paper route and wants to make about $500 per week or around $0.10 to $0.15 per newspaper delivered. Pre-teens may be able to ride their bike during the warmer months to deliver papers, but you can also drive them around in the colder months. The best part about this job is that even though you have to wake your kids up early, they get the job done first thing so the rest of the day is their own.
20. Pool Maintenance
Most kids would find it more fun to jump in the pool than clean it. At the same time, maintaining a pool takes some care when it comes to balancing the pH, getting it ready for summer, and closing it down for the winter. If your pre-teen is interested in pools, see if they can apprentice with a local company to help vacuum the pool, clean tiles, test the water chemistry, and skim it as well. This job can be especially rewarding if your child enjoys science and chemicals.
21. Seasonal Work
With each season comes work that makes its way around once or twice a year. Your 13-year-old can perform seasonal work such as shoveling snow, mowing lawns, or even hanging Christmas lights. Many of these seasonal jobs require manual labor, but that's not always the case. Help your pre-teen brainstorm ways they can give back to the members of your community and maybe even make some extra holiday money in the process.
22. Flip Products Online
Some of the best entrepreneurs are kids who can sell just about anything. Your 13-year-old can flip anything from physical products to websites and more. Flipping items online gives you access to a wider audience, but you will have to pay for shipping costs. At the same time, this means you don't have to have a physical shop or even interact face-to-face with customers.
Depending on what items you flip, you may need to perform repairs before any sales can occur. In this case, you should discuss with your 13-year-old how they can estimate these costs and even prepare for the repairs. Figuring out an hourly rate for labor can help them understand the value of their work as well.
23. Design T-Shirts
Young artists will love designing T-shirts to sell online. Find a niche your 13-year-old enjoys and stick with it to produce unique designs. You can use templates on Canva to help you center your design. If you don't want to stamp your design on T-shirts yourself, you can easily contact printing companies like Printiful and Printify for on-demand services. That way, when an order comes in for that T-shirt, the on-demand service takes care of the whole process while your child pockets the rewards.
FAQs
Can a 13-year-old legally make money online? 
Yes, as long as a 13-year-old is supervised by a parent or guardian and follows the guidelines of the particular platform or service they're using, they can legally make money online at this age. 
How can a 13-year-old make extra money? 
A 13-year-old can make extra money by starting a blog or YouTube channel, completing chores or yard work around the house, delivering newspapers, or even walking neighborhood dogs. There are many opportunities for 13-year-olds to make money, even beyond the 23 we've listed above.
Does a 13-year-old have to pay taxes on income? 
According to Turbo Tax, "a minor who earns tips or makes more than $400 (tax year 2022) in self-employment income will have to pay Social Security or Medicare taxes, regardless of their total earnings." However, you should consult with your own financial advisor or accountant to determine if the work your 13-year-old is doing qualifies for tax payments. 
Make Money a Good Thing with Your 13-Year-Old
Earning money as a 13-year-old is easier than ever given the immense number of opportunities available online and through social media. Discussing these options with your pre-teen can also help kickstart talks about money and finances to build a well-rounded and healthy relationship.
We hope this article has helped you to find ways your kids can make money and begin to understand the basics of finance at the same time. Plus, if your 13-year-old can achieve success with these money-making opportunities, you may not have to worry about a college fund after all.
Most popular ✔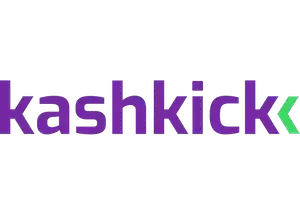 KashKick
Want to earn up to $200 or more in your first month? KashKick pays you for playing games, taking surveys, and more! Earn cash at home or on the go.
Create Your Account