The holiday season is the time of the year when most people, including millennials, could use some extra money for Christmas.
Whether you are traveling to visit friends or family or want some extra cash to help you buy your loved one presents, could you use some extra cash between now and December 25th?
To help you out with making some extra money for X-Mas, I put together a list of ways to make money today before the holidays. If you could use the extra money for the holidays, here are some ideas that might help:
26 Killer Ways to Make Extra Money Before Christmas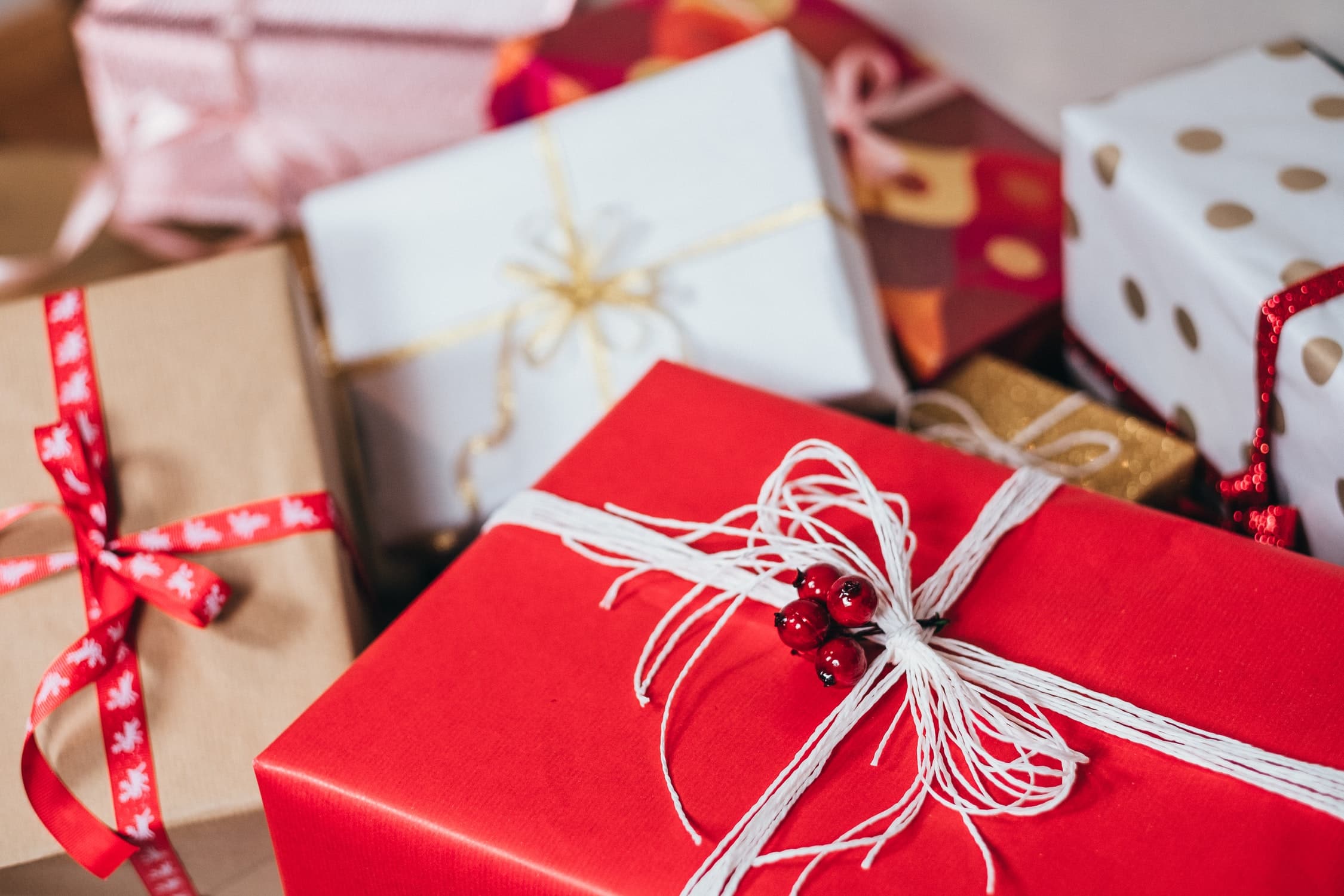 Without further ado, here's the list.
Pro Tip: If you wanted some kick ass gift ideas, I recently published an article on the 'coolest' Amazon products I've found that you can purchase for $25 or less. You can read that here.
1. Get holiday ready with Survey Junkie.
'Tis the season for spending, which means now is the time to save. Survey Junkie is the perfect side hustle this holiday season to help you get holiday ready. Ease the stress of holiday expenses, and get ahead of the shopping and spending rush.
Survey Junkie lets you take online surveys for gift cards and real money. You can set your survey-taking goal of 3 surveys a day which can rack up to $40 monthly. You can earn more if you watch for special weekly holiday bonus surveys.
Share online activity through Survey Junkie Pulse to turbocharge your earnings with guaranteed monthly points and exclusive surveys.
Survey Junkie can help you buy the perfect gift for mom, a new holiday outfit, or a centerpiece for Thanksgiving dinner. Save up to cover holiday costs like:
Gifts (stocking stuffers, toys, gift cards, etc.)
Activities (ice skating, baking cookies, decorating, etc.)
Hosting essentials (the turkey, groceries for dinner menu)
Hostess gifts (appetizer, dessert, wine, floral, candle/ornament)
Travel (gas for the drive, rideshare, hotel)
Transfer your earnings to your bank or PayPal account to get ready for the shopping ahead or stock up on gift cards for your go-to retailers to deepen the discounts during Cyber month and beyond.
Join and unlock your sign-up bonus.
$1.6M+ monthly payout to its members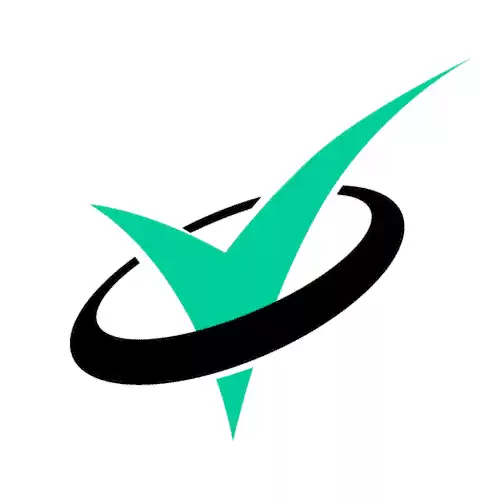 Survey Junkie
Over $55,000 Paid to Survey Junkie members daily
Survey Junkie is one of the highest-paying survey sites available. Complete three or more surveys a day, and you can earn as much as $100 monthly. With $76 Million paid out to date, Survey Junkie is one of the best survey sites available.
Start Earning
Survey Junkie Review
2. Let Nielsen learn about your internet usage.
Have you heard of Nielsen before? They track TV ratings (Nielsen Ratings) and they now want to track how popular apps and online videos are. They do this by measuring normal activity on user's cell phones and collecting it anonymously.
This company has been around since 1923 and have created a unique app that pays $50 per year just for installing it.
It's simple, non-invasive, and doesn't slow down your device or lower your battery life. So, if you want to install the app and collect $50, you can learn more here.
Nielsen: This company will pay you $50 a year to keep their app on your favorite internet browsing device and they also give away $10,000 each month. You don't have to do anything other than initially registering your computer or phone.
Get $50 for installing app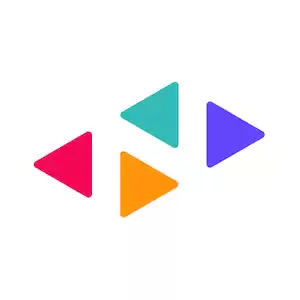 Nielsen Mobile Panel
This company will pay you $50 a year to keep their app on your favorite internet browsing device and they also give away $10,000 each month. You don't have to do anything other than initially registering your computer or phone.
Start Earning
Nielsen Review
3. Get paid to walk dogs.
The holidays are coming up fast and if you haven't begun yet, you're going to want to get started on your holiday shopping list soon.
Of course, as much as you want to get everyone something special this year, the budget might not allow it.
Let Rover help!
As the nation's largest network of pet sitters and dog walkers, Rover® offers a ton of different services to help pet owners give their four-legged buddies the attention and care they deserve when they can't. Full of dog lovers, Rover takes pride in their amazing customer care and 5-star sitter rating and are always looking for new sitters in different areas. This could be just what your holiday budget needs.
Rover Sitters can earn up to $100 per week (or more) and don't need to worry about networking and marketing themselves – Rover does it for you. They also offer protection of up to $1,000,000 on your services, an easy-to-use app to manage your dog sitting business, support team, and more. You can even set your own schedule and prices for ultimate control. Check out rover today and start earning some extra cash this holiday season!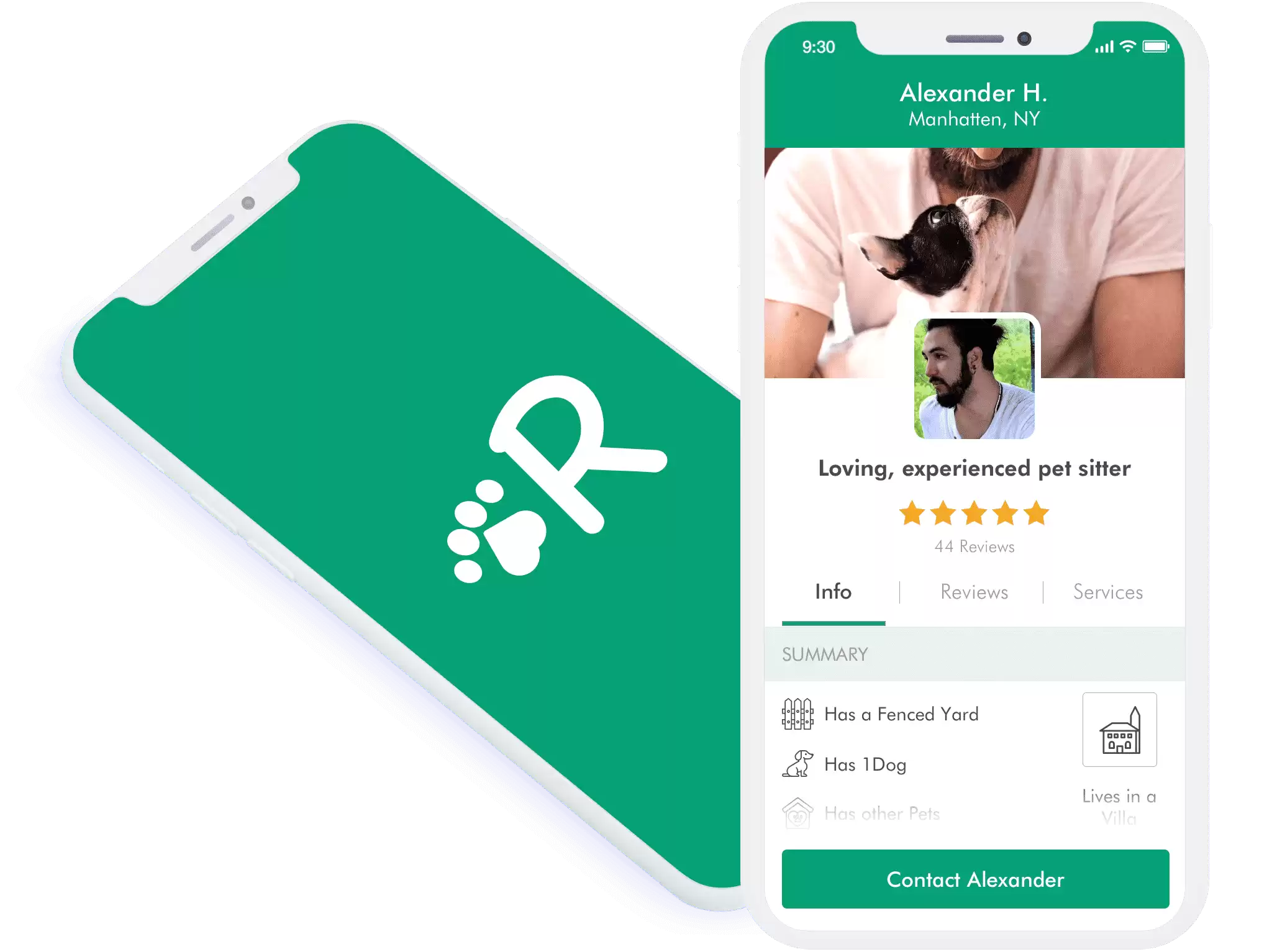 Rover
What can be more fun than walking dogs around your neighborhood and get paid? You can do it on your time and get paid today with Rover! According to Rover, dog walkers and sitters can earn up to $1,000 per month.
Start Earning
4. Earn passive income by renting your spare room.
Like Uber did for Taxis before it, Airbnb is fast revolutionizing the holiday and travel accommodation industry, and you're set to profit from it!
It is an online marketplace for people with space, rooms, or even entire houses to spare, Airbnb lets you list your place for rent just like a hotel or motel.
Maybe you're traveling overseas yourself and want to make the most of your empty place while you're away? Perhaps you have a spare room that currently houses nothing more than empty boxes? With Airbnb, you can turn to fill that empty space in your home, and fill that empty spot in your wallet with more than a little spare change.
Alternatives like VRBO and HomeAway are also worth a look.
5. Capital One Shopping can help to get you refunded when gifts come late for the holidays.
Holiday shopping season is nearing its peak and you don't want to overpay for a gift that may end up being cheaper later on. If prices on already purchased items do drop, you can rest assured that Capital One Shopping will work to get you refunds effortlessly.
Stores guarantee money back when prices fall. But you have to ask. Let Capital One Shopping do it for you, effortlessly. All it takes is a 2-minute sign-up.

Capital One Shopping compensates us when you sign up for Capital One Shopping using the links we provided.
6. Get some help paying for your Christmas gifts.
Carrying more than one credit card balance can feel a bit like juggling. Just when you think you have one ball under control, you realize you have let a different ball slip away.
Sick of keeping track of multiple credit card and paying high-interest rates?
Tally gives you a lower interest rate and manages the hard work of deciding the optimal card payments at the optimal time. The best part is that you won't have to worry about any more late fees!
Signing up for Tally is easy:
Download the iOS app
Enter your name and email address to get started.
Start getting help paying your Christmas bills.
You'll be led through a process to scan the cards you want Tally to manage and a soft credit check (which doesn't affect your credit score) to determine if you qualify for a line of credit. Simply download the app, scan in your credit cards to get started.
7. Earn money from cash back apps.
Did you know that you can get some of the money you already spend back? That is where cash back apps come in. There are several reputable cash back apps out there that will give you cash back when you make a purchase using one of these apps.
Here are some popular apps that will help you get paid to shop:
Capital One Shopping – This is a Chrome extension that automatically finds coupon codes while you are shopping online. It automatically applies the coupon at checkout, saving you money instantly.
Dosh – You can earn free cash by using Dosh which will give you cash back offers when you shop, dine or travel. Simply download the app, create a free account, and link your everyday card(s) to the app to start earning cash back from brands.
No coupons or receipt scanning. Once you accumulate $25, you can withdraw your funds via bank transfer, PayPal or Venmo.
Rakuten – Rakuten is one of the most well-known apps that will let you earn cash back at more than 2.500 stores. Simply make your planned purchases at your favorite stores using the Rakuten app to earn some money back. You will earn a $5-$10 bonus when you sign up with them.
Fetch Rewards – Fetch Rewards is another money-making app that pays you to scan your receipts, no matter where you shop. Fetch Rewards works directly with hundreds of brands. When you shop with any of these brands through Fetch Rewards app, you will also earn points. You can redeem your points for rewards, including gift cards from the most popular stores and retailers.
Upside – This cash back gives you cash back whenever you shop using your linked debit or credit cards to Upside app. You will get a $5 bonus when you register your account.
8. Participate in market research.
You can earn cash by participating in market research through many survey sites. This is an easy way to earn some extra cash. While you will probably not make a whole lot of money fast by completing surveys, it can help you reach your goal if you combine it with other money-making methods.
Here are some of the top-paying surveys sites that will pay you to complete online surveys:
Swagbucks – Swagbucks is a popular rewards site that pays you to perform a variety of online activities, including participating in market research, or online surveys. Swagbucks is one of the best and highest-paying survey sites you can join to make money online by taking paid surveys. You can earn anywhere from $0.05 to $2.50 per survey with Swagbucks. Some surveys can pay as much as $25-$35.
Survey Junkie – Survey junkies is one of the best legitimate survey sites out there. You can earn virtual points by completing surveys with them. You can then redeem your points for PayPal cash or e-Gift Cards.
InboxDollars – InboxDollars is a popular cash rewards and survey site that will pay you to perform various tasks online. One of the best ways to make money from InboxDollars is to complete online surveys. Once you accumulate $30 in your account, you can cash out your earnings with a check or gift card.
LifePoints – LifePoints is one of the high-paying survey sites you can join to make money on a daily basis by completing surveys. The more surveys you complete, the more money you can earn
Finding hidden money is one of the best ways to make money fast for Christmas.. There are several price drop apps and sites that help you lower your bills automatically and find hidden ways to save money on your everyday online purchases.
Here are the best online services (apps and sites) that help you lower your bills automatically and find hidden money:
Rocket Money – Are you overpaying on your ills? Then Rocket Money can help you save money by cancelling your unwanted subscriptions and lowering your bills. You can use it to cancel your unwanted subscriptions and get better rates on your bill. Their fee is 40% of your savings.
Trim – Trim is another money-saving app that negotiates your cable, internet, phone and medical bills and cancels your old subscriptions and more. Also, Trim can negotiate with your bak and credit card provider to lower your credit card interest rates (APRs), waive interest charges, and get refunds on unfair bank fees.
Capital One Shopping – Capital One Shopping will help you get the money back monitoring your online purchases. Capital One Shopping will let you know if the price of something you bought online drops, and will help you get the money back. Also, Capital One Shopping tracks your shipments from select online retailers like Amazon to get you compensated for late deliveries.
10. Cash in on the food delivery boom.
Delivering groceries and takeout food is one of the best ways to make money fast for the holidays, or maybe even more. There are some gig economy jobs such as DoorDash, Instacart and Postmates that will pay you to deliver groceries and food to customers' homes.
These jobs offers great flexibility, so you can work on your own schedule. Pay for this job varies based on the company.
DoorDash – You can make money delivering takeout meals with DoorDash as a Dasher. You can earn between $2 and $10 per delivery. You will also receive bonus during peak period and take any tips you receive.
Instacart – If you enjoy grocery shopping, then you can also get paid to shop for other people. Instacart is a grocery delivery service that allows you to earn money by grocery shopping for other people and delivering those groceries to customers' homes. Customers place orders through the Instacart app.
11. Do freelance work.
If you have any marketable skill like writing, proofreading, graphic design, web design, video editing, virtual assistance, SEO, social media marketing, or any other skill you can sell online, then freelancing your skills online can be one of the best ways to make extra money for the holidays.
Clients usually hire freelancers for one-off or short-term projects. Here are some of the best freelancing sites to find freelance jobs online:
PeoplePerHour
Freelancer
Guru
Fiverr
Outsourcely
Sign up for several freelancing sites as a freelancer and start bidding for jobs that match your skills and interests.
Freelancing is one of the fastest ways to make extra money fast, depending on the work you put into it and your skills.
12. Claim free stock bonuses.
There are several companies that offer free stocks online through their services and apps. You can then choose to hold for the long-term or sell for a quick profit. Some companies may even pay dividends.
If you are looking for ways to make extra money, you can try to see how you can get free stocks from the best investment apps:
Webull – Currently, Webull offers the opportunity to get a free stock worth between $8 and $1,600 if you open your account and deposit at least $100. You can trade EFTs, stocks and options for free through Webull app or their site. 
Acorns – Acorns is a financial app available via iOS and Android phones. This app rounds up your purchases on linked credit cards to the nearest dollar and invests that amount for your future. You will get $20 when you sign up for a new account with Acorns. Acorns also allows you to earn cash back on your everyday purchases at select stores. You can set up your cash back earnings as recurring investments. 
13. Find a part time job.
When you need to make an extra $1,000, the easiest way to make that money is to find a second job so you can earn part time side income. You can also see if you can work extra shifts at your current job.
Some ideas for part-time jobs you can do include babysitting, housekeeping, working in a cafe, working as a sales assistant, receptionist, and more.
14. Get paid to test apps.
If you spend a lot of time on apps, then you can make money online by testing apps for usability errors and giving your feedback.
Some of the top websites that will pay you to test apps include:
UserTesting – UserTesting will pay you $10 each time you test an app. You will receive your payment after 7 days of completing the test via PayPal.
Testbirds – When you are invited byTestbirds to test an app, you will give your honest opinion about it. The pay rate may vary per completed test, depending on the complexity of the test. If you can find serious technical bugs, you will earn more per test.
TryMyUI – TryMyUI will pay you $10 for each test you take. A typical test lasts around 20 minutes. You can take as many tests as you can do. Payments are made viaPayPal.
15. Teaching courses online.
If you can market or identify yourself as a developer, designer, or online marketer, then chances are you can teach a course to others and get paid.
You can test this side hustle by heading on to Udemy or Skillshare, where you can market your skills.
As you build your brand and become more successful, I would recommend teaching for higher-visibility online platforms like CreativeLive.
16. Start a dropshipping business
If you want to make extra money, we also recommend dropshipping. You can start to sell your products online without having to deal with inventory, warehousing, or shipping.
It's a great way to start an e-commerce business with low risk and high reward. We listed some steps for you to start a dropshipping business:
Choose a niche and products that you are passionate about and have a high demand.
Find a reliable dropshipping supplier that can provide you with quality products and fast delivery. You can use a platform like DSers to find and manage multiple suppliers easily.
Create your online store using an e-commerce platform like Shopify, WooCommerce, or Wix. You can use DSers to import and sync products from your suppliers to your store.
Promote your store and products using various marketing channels, such as social media, email, SEO, or paid ads.
Fulfill your orders using DSers, which can help you place multiple orders to your suppliers in one click. DSers will also track your orders and update the shipping information to your store automatically.
17. Use game apps to win real money
Playing games on your smartphone is a fun way to make money in your spare time. You will not make a stable income with game apps to win real money, but if you enjoy playing games on your smartphone, this can be a nice way to earn real cash.
You can earn real money by playing games online via several game apps and sites:
Mistplay – Mistplay is an app that pays you to play games online on your Android and iOS devices. You earn points that can be redeemed for Amazon gift cards, iTunes, Nintendo, and Visa prepaid gift cards. You can earn anywhere from 20 to 200 points per game, depending on the amount of time spent playing and other factors. One thousand five hundred points are equivalent to around $5.
Solitaire Cube – If you are interested in only playing the classic Solitaire game online, then playing solo card games using Solitaire Cube is a fun way to earn real money. It is free to download the app and create an account. But you will have to make a minimum deposit of $10 into your account to play for real money.
InboxDollars – You can earn extra cash online by playing games on InboxDollars. When you sign up for InboxDollars, you get a $5 welcome bonus. Some Arcade games available on InboxDollars are Mahjong, Solitaire, Sudoku, and Word Chess.
Swagbucks – One of the ways you can make money on Swagbucks is to play games online. It is free to join Swagbucks. When you sign up and complete your profile, you get a $10 welcome bonus.
18. Charge scooters.
Are you looking for ways to make some extra money fast? Then you can earn hundreds of dollars per week by charging electric scooters. Electric scooter rental companies like Bird and Lime will pay you to charge their scooters.
This is an easy side hustle you can do because all you need to do is pick up scooters that need to be charged. No special skills or experience required.
Bird – Bird is an electric scooter service that offers electric scooters for low-cost rental used by people in high traffic areas to get around town. Bird will pay you to charge their electric scooters. You can apply to become a Charger through their app. Once you are approved to become a Charger, the company will provide you with a certain number of chargers. You will be paid for each Bird you pick up, charge and return it to the location specified by Bird. You will be required to drop them off by 7 a.m. Most Birds will pay you $5, but some Birds will pay more, depending on your location and how difficult it is to pick up, charge and drop off a Bird.
Lime – If you are looking for a side gig to make some extra cash fast, then you can make quick cash by charging Lime Scooters. Charging a Lime Scooter can anywhere from 1-5 hours, depending on how much battery is left. If you have extra chargers, and can charge 10 Lime Scooters a day, you can earn $50 per day, assuming you can make $5 per scooter. Simple download the app and sign up as a Juicer via the app or online. If your application is accepted, Lime will send you your electric scooter chargers.
19. Get paid to read emails.
You could get paid to read emails. It is one of the easiest ways to earn some extra cash online while doing something that you already do online. Many sites will pay anywhere from 1 to 5 cents for opening the email and reading it.
Here are some sites that allow you to get paid to read emails:
InboxDollars – If you sign up for an account with InboxDollars, they will pay you just to read the emails they will send to your inbox. InboxDollars send special offers through these emails. All you have to do is to open these emails and read them to earn some extra cash.
Swagbucks – Swagbucks is a popular online rewards program that pays you cash and gift cards for doing a variety of tasks online, including reading emails. Swagbucks will send you promotional emails. If you simply click on those emails to read, you will earn SB points that can be redeemed for free gift cards to your favorite retailers like Amazon or Walmart, or PayPal cash.
InboxPays – InboxPays is another site that will pay you to read emails. When you sign up for InboxPays, you can earn through reading emails. The maximum amount you can request per payout is $25. All earnings are deposited to your PayPal account.
20. Submit claims for open class action lawsuits.
If you use a product that's involved in a class-action lawsuit, a little online legwork could get you a cash payout. The rules of each settlement are different, but in most cases, you'll have to provide proof of purchase or product use, like a serial number or a receipt. Once you fill out your online claim form, you may have to wait a few weeks or months before receiving your payment.
Psst — I regularly post new class-action settlement information, so check in often to make sure you're not missing a chance to get paid!
21. Flip items on eBay to rake in the dough.
Sell your unwanted items around your household on eBay is a good way to declutter and earn side income.
I've been using eBay for about 7 years now and it is very easy to sell things around your home that you no longer use or find items that you can purchase for cheap and then flip them on eBay for a profit.
I personally made $1,1379.79 one month by flipping iPhones. Just make sure that you keep the fees in consideration.
If you are social media savvy you can get paid to manage one social media account or more social media accounts such as Instagram, Facebook, Twitter, Pinterest, or other accounts of companies or people, depending on each client's needs.
As a social media manager, your responsibilities might include responding to comments, interacting with followers, creating social media graphics, building the audience size, monitoring and more, depending on your clients' needs and your skills.
Snapchat – Snapchat is one of the fastest-growing social media platforms you can use to make money online. By creating Snapchat ads you can promote your own products or services. Or you can promote your products through content you post on Snapchat to generate income.
You can share sponsored posts and visual images on Snapchat to promote your own products and services, direct your followers on Snapchat to your online store, promote other people's products and services via affiliate marketing on Snapchat, to make money on Snapchat. You can also make money with their referral program.
Twitch – Twitch is a social media platform for live streams where users play or watch other people play video games. It is a platform where you can turn your hobby into a little extra cash. As a gamer, you can build an audience and start making money on Twitch. You need to keep producing regular streams to attract more viewers. You can use your existing social media accounts like Facebook, Twitter, or Pinterest to promote your Twitch broadcasts. Once your audience grows, you can earn money in various ways, like accepting donations, making money with brand partnerships from companies, making money by promoting your own merchandise, and more ways.
Facebook – Facebook is a great place you can use to sell your products locally by joining Local Buy and Sell Groups. Or you can sell on Facebook Marketplace. You can share your affiliate, or referral links on Facebook Marketplace to make money. For example, you can earn some extra cash by sharing your favorite apps and websites on Facebook. You can create ads for other people's pages to earn money or you can create ads for your page to promote your own business. You can also make money as a social media manager where you will manage Facebook accounts of your clients.
YouTube – If you have a knack for creating videos and have video editing skills, then a perfect way to make money on social media is to make a YouTube channel to share interesting, educational or how-to videos, depending on your skills, on YouTube. Once you build a large enough audience required to join YouTube Partner Program (YPP), you can make money from ads displayed on your videos. You can also make money from your YouTube videos via affiliate marketing, sponsorships, selling your own products and services, and more ways. The more views your videos will get more income for you.
24. Advertise on your car.
This is some seriously passive income. Companies such as Carvertise will pay to put a wrap on your car, and then pay you to simply drive you regular routes with the advertisements on your car.
You can get the right to say "no" to a particular ad you're uncomfortable with the content of the ad. Most companies pay you between $100-$400 a month to advertise on your car. Not too bad.
25. Get paid to take pictures.
Do you enjoy taking photos with your digital camera or smartphone? Then you can make money from your photos. You can sell them online to make money easily. Quality photos are in high demand, so if you can take high-quality photos, then you can make money by selling your images via stock photo sites.
Typically, you will earn a certain percentage commission on each sale. Some of the reputable stock photo sites to sell your pictures are:
iStock – iStock is a reputable stock photography website where you can upload your photos for approval. You can then sell those photos that are accepted by the site. You can earn approximately 25-45 cents per stock photo, depending on the quality of the photo, whether the photo has been uploaded to any other stock photo site, and other factors.
Adobe Stock – If your photos are accepted on Adobe Stock, you can earn 33% of the amount someone pays to purchase your content. Once you have earned $25, you can request a payout via PayPal or Skrill.
PhotoMoolah – Instead of getting a percentage for your photos that are sold, you can enter your photos in contests. If you win, you will get cash prizes.
Shutterstock – Shutterstock is a popular stock photo site where you will earn royalties for each photo that gets purchased or downloaded. There are several different earnings levels for your photos, ranging from 15% up to 40%. The more photos customers buy from your portfolio, the faster you move up the higher levels.
26. Teach English online.
Are you a native speaker of English? Then one of the best ways to make extra money is to teach others English online. This is a very flexible job you can do according to your own schedules. There are many sites that will allow you to teach their students English online. VIPKID is one of the most reputable sites that will allow you to teach others English and earn cash.
VIPKID – If you have a bachelor's degree or higher degree in any field and at least 1 year of teaching experience. You can earn between $14 and $18 per hour plus incentives. You can withdraw your earnings through your bank account or PayPal. Teaching others English online through VIPKID is one of the best ways to make $1,000 fast.
Ready to Make Extra Money For The Holidays? Go Get It!
If you went through this list then you should have found money making ideas that you could probably earn with to help you during the holiday season.
If you wanted more ways to make money online besides these easy side hustles, here's my list of the best online survey sites:
Unlock $100 rewards by exploring new apps!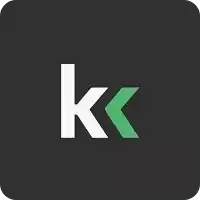 KashKick
Over 2M users are making money the easy way!
Earn $100+ rewards just by trying out new apps! Get money for playing games from the App Store or Google Play. Plus, make cash from surveys and special offers. Whether you're at home or on the go, turn spare moments into cash. Your rewards are waiting at KashKick!
Earn Now