Whether you're a stay-at-home mom, a college student, or have a regular 9-5 job, learning how to start a micro business is completely achievable.
Entrepreneurship can be a rewarding career choice, but sometimes it includes financial risks and hardships. If you want to start your own company but don't want to quit your day job, a micro business may be the right choice for you.
What is a Micro Business?
Micro businesses, also known as micro companies or micro enterprises, are a type of business that operates on a minimal budget and requires a very limited amount of capital to launch. 
To qualify as a micro business, an owner can only have between one and five employees, but most are usually owned by a sole proprietor. They also require less than $50,000 to start, which makes them relatively inexpensive compared to larger startups. On average, most micro companies are typically valued at $250,000 or less per year. Some of them will even grow over time and turn into small- and medium-sized businesses, depending on the situation.
These small-scale business investments have become a recent trend with budding entrepreneurs, but don't let the name fool you. Small companies, including micro, make up a large portion of the economy. Without this type of organization, freelancers, consultants, gig workers, and makers would not have the opportunity to sell their products and services to customers. 
What are the Benefits of a Micro Business?
While being small isn't always a good thing, it can come with its own set of advantages in the business world.
Affordability
Starting and running your own business can be expensive. It takes a lot of time and money to buy an office or storefront, plan out your offerings, and hire new staff. However, starting on a small scale can make it more affordable and easier to manage.
Most micro businesses are home-based, meaning you don't need to rent a new building to get started. You can operate your company independently, so you won't have to worry about paying workers' salaries. Plus, it's easy enough to keep your full-time job and work for yourself during evenings and weekends.
Flexibility
Since this type of business is so tiny, it's easy to change the direction of your company without much notice. Sometimes entrepreneurs face challenges like new laws, consumer trends, or even a global crisis. Thankfully, a micro enterprise can quickly pivot and shift its focus to new products or services without wasting much time. 
Giant corporations are slower and can require months of preparation to make even the smallest of changes. Their board members have to decide on an option, plan out the modifications, and then disseminate the information through its large workforce. Since most micro companies are owned by one person, all you need to do is some research and start changing your business plan.
Specialization
Having a micro business also makes it easier for you to find a niche market to serve. That means you can use your specific set of skills for a particular type of customer. For example, if you are a freelance photographer, you can concentrate on bridal photos. This focus gives you an advantage over larger businesses that do all types of events. By working primarily with couples, you can increase your skills and marketability.
Specialization can be a great opportunity if you work in a small industry like leatherworking, carpentry, or food services. Focusing on a narrow product or service gives your company an advantage over larger competitors and effectively showcases your talent.
What are the Disadvantages of a Micro Business?
Being a company of one can make it difficult to compete with larger enterprises that have a lot of resources at their disposal and plenty of employees to lighten the workload.
Funding
Even though it takes less money to start your company, it doesn't mean it's easier to secure a loan. Most lenders have a minimum requirement, and many micro entrepreneurs don't meet that threshold. Banks view small business loans as less secure and don't want to take on the risk if the interest is not significant enough to make it worth their while. However, there are additional options you can utilize instead.
You may be able to use a personal loan to cover the costs of your business launch. This option doesn't require collateral, and you can have multiple years to pay it back depending on the terms. Unfortunately, there are limitations, and most lenders only offer small amounts.
If you own a home and need a significant amount of capital to start, you can use your house's equity for a loan. This type of financing has low interest rates and can be paid back just like a mortgage. You also receive the payment as a large lump sum that can be used on whatever you need to purchase for your micro business. Keep in mind this option can be risky since you are using your home as collateral for the loan. 
On the other hand, if you only need to spend a few thousand dollars to get started, you can use a credit card. Applying for a business card with no interest for several months, cashback rewards, or bonus points can make this a viable alternative. Most services offer fraud protection as well to prevent security issues down the road. 
Advertising
As a micro business, it's tough to attract new customers. More prominent companies have teams of research specialists and advertising staff that can help them design new marketing campaigns. They can afford to purchase billboards, television ads, and radio spots, but that doesn't mean you can't compete with them.
Small businesses have to find unique ways to attract their potential clients. It might involve using online marketplaces like Etsy and Fiverr or cultivating a small following with social media. Either way, it's crucial to recognize your target audience and find ways to convince them to purchase items from you instead of a larger competitor. 
Growing
As you start, you'll probably be the only employee for your micro enterprise. This situation isn't a bad one, but it can be stressful as you begin to grow your business. If you start offering new services or products, you may notice that it's hard to multitask between your different duties. The lack of staff can eventually lead to limitations on how much work you can take on.
Fortunately, there are ways around this. You can hire part-time employees that only help out during your busy seasons, or you can offer up contract work to freelancers. Paying for work you can do yourself may seem like a waste of money, but that isn't always the case. Sometimes, it's more important for you to spend time running your business instead of working for it.
How to Start a Micro Business
You've done some research and have decided to start your own micro business, but now what? Below are some of the first steps you should take on your entrepreneurial journey.
1. Create a Business Plan
Any successful entrepreneur will tell you that having a strategy is crucial, especially when you are just starting. It doesn't have to cover every detail of your operations, but you should take some time to write a business plan. Try to answer questions like:
What am I selling?
Which suppliers will I use?
Where will I sell my offerings?
Who are my competitors?
What demographic of customers will I be targeting?
How much money will I need to get started? 
The business plan should lay out what you will be producing and how you will sell your products or services to customers. You might even want to create a mission and vision statement to help define your values and goals for the business.
2. Budget Your Finances
With a plan written up, you should have a basic understanding of how much it will cost to launch your micro business. Before deciding on a funding source, you may want to shop around and research all of your options. Some choices may work better than others for your specific industry and situation.
Once you have selected your financing, you should create a budget for what you need to buy and how you want to spend your money for the following year. Running a business is like a household. You'll need to purchase supplies each month and plan for overhead costs.
3. Decide Your Pricing
Before opening your doors to customers, you have to research and calculate how much you should charge for your offerings. Of course, this will be dependent on the industry, geographical location, and leading competitors.
Pricing is crucial to the success of your company. If you charge too low, you could be losing money and creating a cash flow issue. The reverse scenario is also problematic. Prices that are too expensive can discourage potential consumers and keep them from buying your products or services. That's why you should compare your rates to the market and find out what competitors are charging. Then you can calculate prices more accurately for your target customers.
4. Build a Marketing Campaign
Just because you're a micro business doesn't mean you won't need to advertise to consumers. New companies don't yet have a customer base that will promote their offerings through word of mouth or referrals. You will have to find your potential shoppers by letting them know your goods and services are available.
Digital marketing has become more affordable over the last decade, and you can easily find ways to advertise your business online. Social media ads, in-video sponsorships, and search engine marketing have made it much easier for micro entrepreneurs to promote their goods. You can easily create an integrated advertising campaign to help you find new customers and target specific markets in your local area.
5. Hire Employees
Like most micro business owners, you probably won't need a dedicated set of employees, but you might want to have a few part-time associates help you get started. Independent contractors can complete jobs like building a website, uploading product images, planning a content calendar, or packaging and shipping orders. Hiring for specific tasks can free up more time for you to focus on crucial responsibilities.
With more money coming in, you can eventually hire the right people to work with you and take over less critical tasks full time. You can even find a specialist with skills you don't have so that you can offer additional services to your customers. Paying salaries will cut into your profit, but it also increases your business's capacity, making it easier to grow over time.
6. File Your LLC Paperwork
The last step to making your micro business official is filing your paperwork to form a limited liability company (LLC). This type of enterprise is structured in a way that restricts the risks you face as a sole proprietor. That means you won't be personally responsible for your business's debts and obligations.
An LLC is lower maintenance than other business arrangements. Bigger companies and corporations are required to hold annual meetings for shareholders and keep extensive financial records. The IRS also automatically classifies an LLC as a sole proprietorship or partnership so that you can take advantage of pass-through taxation. This option is beneficial because you won't have to pay corporate taxes and can use your personal return to report the business's income and expenses.
Do you need a separate entity (LLC/corporation) for your business? Set it up with BetterLegal in 10 minutes or less.
Running a micro business won't always be easy, but by taking your time to plan and prepare for the launch of your company, you can create a strong foundation for your investment. Make sure you do thorough research, create a strategy, and budget resources to ensure your new micro enterprise becomes a big success.
Do you have any comments on how to start a micro business? Let us know in the comments below.
Earn up to $100 today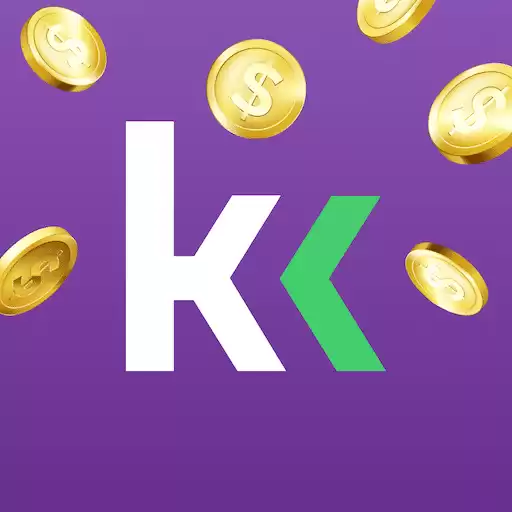 KashKick
Trusted by 2M+ users like you
This site pays you cash to play mobile games, save money, take surveys, and see offers — make $100 today. Over 2 million users agree that KashKick is a fresh and lucrative way to earn money and get paid directly to your PayPal!
SIGN UP & START EARNING NOW