We often associate investments with the stock market. After all, it's one of the main ways investors prepare for the future and attempts to make money in the present. These days, it's easier to get into the stock market with so many apps to choose from.
There are more resources out there to consult when it comes to investing in stocks, many of them housed within these apps. Choosing the right app for you, however, can be a difficult task.
Our guide to the best free stock trading apps aims to help you find an app that works best for you, specifically one that doesn't charge you tons of fees for trading stocks. These types of stock trading apps help keep more of your investment funds.
Beginners also do well with these apps, since you're not required to spend a bunch of money in fees to obtain stock and start trading.
Many of the apps included on our list below feature tools, tips, and education you can use to learn more about the stock market and incorporate into your strategies. These extra features are what make a stock trading app stand out from the competition. Plus, they're a great way to test strategies both in simulations and in the real world.
Are you ready to find out the best free stock trading apps? Let's get started!
10 Best Free Stock Trading Apps
For beginners, learning how to start investing can be hard with so many investments to choose from and apps to download. Here are 10 of the best apps you can download to start trading for free today.
If all you have to invest is $5, you're in the money with Charles Schwab. This particular app allows you access to stocks, options, ETFs, and mutual funds, in addition to free access to financial specialists. All ETFs trade commission-free, though some accounts require a $1,000 minimum.
Charles Schwab allows you to keep both your bank account and investments together in one app. Plus, there are real-time updates to consider when building your investment strategy. Schwab also offers fractional shares as low as $5 and tons of research and tools to use. You can also opt for managed portfolios without paying an advisory fee. However, you'll need at least $5,000 for this type of portfolio.
Known as one of the best stock research apps, E*TRADE offers several types of investments to choose from. There's no minimum deposit and you can choose from pre-made portfolios from experts if you prefer not to mess around yourself. Unfortunately, E*TRADE doesn't offer fractional shares, but with no investment minimum, the barriers to entry are low.
E*TRADE offers its customers plenty of helpful trading tools and educational resources to peruse. There are also two apps to choose from. The E*TRADE Mobile App works best for beginners or those casually trading. The more complex Power E*TRADE app adds options and futures trading for more advanced traders.
Sometimes customer service trumps all. Fidelity scores high when it comes to customer support, which can make or break an app no matter what service it provides. Investors also gain access to international markets with a Fidelity account, with over 16 currencies and 25 overseas markets available. Though there are no futures or forex assets to deal in, there is no minimum deposit and fractional shares start at $1.
In addition to commission-free trading on options, ETFs, and stocks, Fidelity offers real-time market data. You can use this data along with the investment calculators to study and analyze trends for future strategies. If you want to invest in mutual funds, you'll pay a high commission for those not managed by Fidelity.
Striking a balance between automated investments and having some say in where your money goes is easy with M1 Finance. This hybrid investment app incorporates robo-advisors and the chance to have a say in which assets you choose. M1 Finance will manage your portfolio for you, but you choose where your money goes. 
If you don't like having to pick investments, you can also select pre-built portfolios. M1 Finance offers automatic rebalancing as well, which includes a tax-efficient strategy to keep your costs down once you cash out. This app does require a $100 minimum deposit, but you can buy fractional shares for just $1.
Trades on M1 Finance occur only once a day. You won't have access to mutual funds or human advisors to consult, but you won't pay a single commission fee either. However, if you haven't used your account in 90 days and you have less than $20 in your account, you will pay an inactive fee. Check out more about M1 Finance in our in-depth review.
Best for automated investing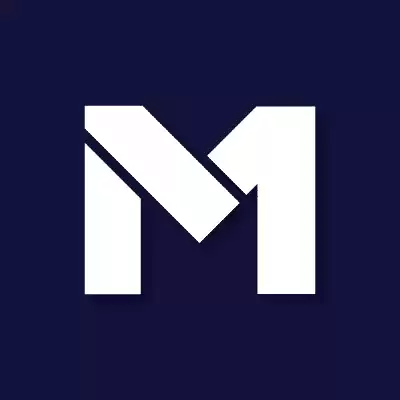 Investing in stocks isn't something you typically associate with a group of people coming together to help one another, but this is the case with Public. This app is great for some of the best stocks for beginners with little money because it allows you to invest without a minimum deposit. Plus, you can buy fractional shares starting at $1. Investors must be 18 years or older to join. 
Public offers investors a supportive community that makes investing more enjoyable. With Public, you can invest in ETFs, stocks, and even cryptocurrency. There are 25 cryptocurrency tokens to choose from. You can also choose from themed investments, such as Green Power and Women in Charge. It's all about offering investors the chance to lend a hand to companies they care about.
You can also follow other traders on Public to see what they're trading. There are no payments for order flow. However, Public isn't the best app if you're looking for tons of research or the chance to invest in IRAs.

Public
Invest in stocks. Learn from others. Public lets you invest in stocks with any amount of money and see what others invest in. Public.com is a fusion of investing and social media, all with $0 commissions.
Open Account
Robinhood shook up the investment world with commission-free trades and free stocks for signing up. Known for offering penny stocks and many stock broker promotions, Robinhood consistently runs its free stock promo to gain new customers. With that said, there's a lot to love about this app.
As we learned in our Robinhood review, it is a great app for beginners. The app offers fractional shares and commission-free investing in options, ETFs, stocks, and cryptocurrencies. You can start trading with a single dollar and get a free stock just for signing up. Most stocks range in value from $5 to $200. 
Sadly, Robinhood doesn't offer mutual funds to invest in. However, you can store your extra investment funds in a linked bank account with a debit card. Robinhood offers both taxable and retirement accounts, in addition to the Robinhood Learn education center which offers resources for those wanting to learn more about investing.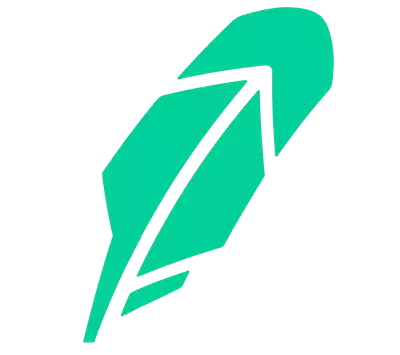 Robinhood
Robinhood has commission-free investing for stocks, options, ETFs, crypto, and tools to help shape your financial future. Sign up and get your first stock worth between $5 and $200, free.
Open Account
Robinhood Review
All this investing talk sounds like quite a bit of work. If you don't want to have to worry about choosing your investments and babysitting them, check out SoFi Invest. This app requires a $5 minimum deposit but automation is free. SoFi Invest also offers fractional shares, auto rebalancing, and certified financial advisors you can call on to help guide you. 
In contrast to some of the other apps on our list, SoFi Invest offers plenty of options when it comes to low-cost investments. Cryptocurrency starts at $10 to trade, though you'll pay a 1.25% fee on top. There are no mutual funds to invest in and limited research, but SoFi does offer a potent blend of resources to help you make the most of your stocks.
Get $25 bonus

SoFi Invest
SoFi Invest is one of the best investment apps, especially for beginners in the US. It offers an intuitive trading experience, active or automated investing, and options like cryptocurrencies. SoFi Invest offers a variety of investment options, including stocks, bonds, fractional shares, ETFs, options, IPOs, crypto trading, retirement accounts, and robo-advising.
Open Account
TD Ameritrade has been named one of the best online brokers. This app has no minimum deposit and allows you to trade up to $100,000 of fake money in a practice account. Implement strategies here first for a dry run and apply them to the real world as you see fit. TD Ameritrade also offers commission-free trading for stocks and ETFs, though trading options is affordable as well.
Investors looking for fractional shares won't find them with TD Ameritrade. However, the app does include mutual funds, forex, and futures as well. Customer service is of high quality, and there are two apps to choose from based on experience level. The basic TD Ameritrade Mobile app works well for beginners, as it carries trading tools, the paperMoney simulator, and the chance to practice before going live. A library full of research is bound to keep any beginner busy as well.

TD Ameritrade
TD Ameritrade meets the needs of both active traders and beginner investors with quality trading platforms, $0 commissions on online stock and ETF trades and a large selection of mutual funds.
Open Account
Planning for retirement is easy with Vanguard. This free stock trading app includes both Roth IRAs and traditional IRAs, as well as ETFs, stocks, options, and mutual funds. There is no minimum balance to open an account, and you can waive the $20 maintenance fee if you choose to receive electronic statements.
Vanguard offers retirement planning tools as well as real-time monitoring of market conditions. There are no commissions to worry about with stock trading, though you will need a $3,000 minimum balance to invest in Vanguard funds. You cannot invest in futures or forex with Vanguard. With some of the best stock analysis tools available, Vanguard also stands out as having superb financial advisory services to help you achieve your investment goals.
To continue in the stock market requires a persistent personality, which is why Webull is perfect for traders who want more out of their stock trading apps. Open an account with Webull to receive two free shares of stock valued between $3 and $300. Fund that same account with $100 to earn four to 10 more stocks, each valued between $7 and $3,000. 
As you might imagine, Webull is one of Robinhood's biggest competitors. In contrast to other stock trading apps, Webull offers extended trading hours. All the same, you can invest in fractional shares, stocks, ETFs, options, and cryptocurrency with a Webull account.
Webull doesn't require a minimum account balance but it does give investors access to advanced research and technical analysis. On the other hand, Webull lacks access to mutual funds and the ability to reinvest dividends.
Get up to 16 free stocks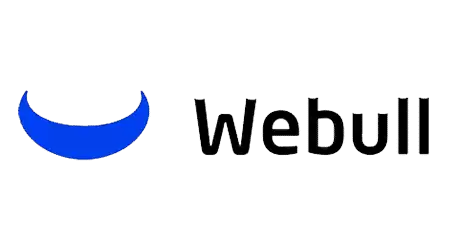 Webull
Expand your stock portfolio & own fractional shares of your favorite companies at a $5 min. Pay $0 in commission & management fees when you trade fractional shares with Webull.
Open Account
Alternative Investment Apps
Free stock trading apps are just one category among many investment apps out there. Here are a few more examples of investment apps you can download. They may not offer free trading, but they can offer other incentives instead.
If you're looking for one of the best stock-picking services, check out Acorns. This app invests your spare change automatically and even offers fractional shares. Acorns helps you manage your risk by automatically rebalancing your investments when necessary. Link your debit and credit cards to get started with Acorns, which costs anywhere from $3-$5 per month. 
Earn $20 bonus

Acorns
With Acorns, you can easily invest your spare change. Anyone can "squirrel" away some money and become an investor with Acorns. Enjoy a $20 welcome bonus when you open a new Invest account and set up recurring investments.
Open Account
Sometimes learning about investing while you do it can help you put into practice the lessons you've learned. With Stash, you can learn about investing alongside investing in stocks and ETFs. You'll have to pay $3 to $9 per month to enjoy the full Stash experience, but with a built-in bank account, personalized portfolios, and no trading fees, it's easy to see why this app is popular among investors.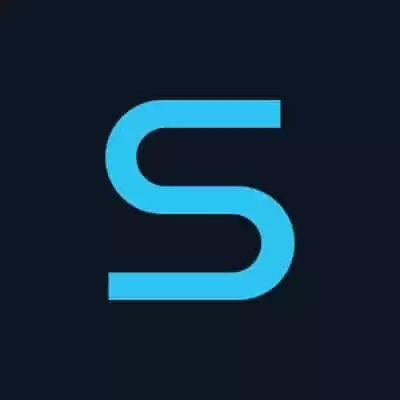 Stash
Stash is one of the best investing apps for beginners, with a ton of options, a low price point, and personalized guidance.
Get $5 from Stash
Investors who prefer real estate to stocks should check out Fundrise. In contrast to the many Fundrise alternatives out there, this particular app allows you to invest in commercial real estate and even reinvest your dividends as well. All you need is a $10 minimum account balance and some time to let your investments mature. Fundrise is open to both non-accredited and accredited investors.
FAQs
Are free stock trading apps safe?
Most free stock trading apps are safe. However, you should still do your due diligence when it comes to these apps. Check out reviews and read through guides like this one to find the most reputable stock trading apps. 
Which stock trading apps are best for beginners?
There are many stock trading apps for beginners, but those that offer free stock trading can help break down a few barriers. Any of the apps on our list above qualify, such as Robinhood and Public. 
How much money do you need to get started on a stock trading app?
Most stock trading apps don't require you to have thousands of dollars in investment funds. In fact, most of the free stock trading apps above have a minimum investment threshold of less than $100. It all depends on which app you choose. 
Take Advantage of Free Stock Trading
Trading stocks for free alleviates the impact of fees associated with participating in the stock market. With so many apps that offer free stock trading to choose from, it's hard to tell which ones could be best for your situation. We hope this article has helped you figure out which free stock trading app(s) you prefer and, more importantly, how they can help you on your investment journey. Perhaps one of the stocks you pick could be as big as Google or Amazon someday.
Our Pick