As much as we listen to experts and pore over facts, figures, graphs, and charts, the stock market isn't something only adults can learn about. In fact, teaching your kids early on about the stock market—and maybe even learning a few things yourself—can help them build a foundation of financial knowledge they can draw upon when the time is right for them to invest in the stock market.
With the right approach, the stock market won't seem so scary. All that jargon experts throw around will be more easily translatable to concepts both you and your children can understand and then apply. Knowing where to start with your kids, however, can be a challenging task.
That's why we've put together this guide. We'll introduce you to an easy approach to stocks when it comes to explaining these concepts to children. Choosing the right stocks to invest in is key (in the adult world especially), so we'll give you insight into how you can make stocks more approachable and more profitable in the long run when it comes to investing with your children.
Are you ready to see how you can teach your kids about stocks? Let's dive right in.
Why Invest in Stocks for Kids
The bottom line is that introducing the concept of a stock to children is one of the best ways to foster learning about investing as a whole. Investments are a hard concept to wrap your mind around as an adult if you didn't get the education as a kid, so making a move towards being prepared with your own children can really help to set them up for success later on in life.
Stocks are also part of a larger financial curriculum, which also includes budgeting and bank accounts for kids. Tying all of these concepts together can seem a bit daunting and overwhelming at first, but step by step, you should be able to set the groundwork for both proactive financial habits and a positive attitude towards money.
Allowing your children to choose their own stocks involves them in the process itself, which can make them feel like they're contributing to a greater cause. If you're not sure which stocks they should choose (with your help), we've got you covered there too. Our list begins as soon as we help you decide how you're going to choose between stocks for your kid(s).
What to Consider When Purchasing Stocks for Kids
Choosing your own stocks to invest in can be a hard decision, especially if you're not sure what you should be looking for. There are so many charts and graphs available that it can be overwhelming. Add your kids to the mix and the process can seem daunting.
If you're unsure about which stocks you should purchase with your kids, our list below can help. You can also reference our beginner's guide to investing in the stock market in order to learn more about how you can build your own education surrounding stocks and the stock market in general.
Keep the following in mind as you peruse stock options to invest in with your kid(s):
Well-established companies tend to be a safer bet, though some of them might be set at a higher price.
Evaluate the stock as you would for your own investments. The difference would be that you share your evaluation with your children in such a way that they can understand where you're coming from to build their own set of evaluative practices in the future.
You'll also want to ask yourself how you can diversify your child's investments. What companies can you safely invest in and which are your risk-takers (if any)?
Adding an enjoyable element and/or fun activity to the stock discussion makes it a whole lot more (a) positive and (b) memorable. Your child will want to keep talking about stocks if you make the discussion fun enough.
Finally, you'll want to choose companies that your child is familiar with. This allows them to have a context for the entire stock discussion, so their investments are associated with that company and how they perceive it.
Best Stocks for Kids
Before you get too caught up in our list of best stocks for kids, take a moment to consider how you'll approach this opportunity. In many cases, it can be educational and entertaining for both you and your child if you research the company together to learn about how successful it is, what puts it in the headlines lately, and how viable an investment it can be.
Here's our list of the best stocks you can invest in with your kids:
Disney (DIS)
Over 14.4 million users were added globally in the third quarter of 2022, making this stock a viable one for investing in with your child. Numbers show that park attendance has increased as the world opened up after the pandemic. Though competitors include Paramount and Comcast, Disney scores low on the ESG Risk Rating Assessment scale.
Disney has a very loyal fan base, especially among children. This makes it a great stock for kids. Additionally, Disney has a great business model that generates a lot of revenue. For these reasons, Disney is a great stock for kids.
Apple (AAPL)
Demand for Apple products continues to remain steady, despite the fact that inflation and parts shortages continue to negatively impact this company. Apple stock is a great stock for kids because of its stability and its potential for growth. Apple has been around for a while, so it has a good track record. And, because it is such a large company, it has the resources to continue growing.
Amazon (AMZN)
This shopping giant continues to dominate online sales. With the unique ability to maintain high levels of revenue throughout and after the pandemic, Amazon remains popular in the public eye.
Amazon stock is a great add to any kids portfolio because of its stability and potential for growth. When it comes to investments, you want to choose something that will be around for a long time and has the potential to grow, and Amazon definitely fits that bill. It's one of the most well-known and trusted companies in the world, and it's only getting bigger. If you're looking for a safe investment for your child, Amazon stock is a great option.
Alphabet Inc. (GOOGL)
Alphabet Inc. is a great stock to buy and hold for the long term. With Google and YouTube as part of this portfolio, there's no projected major loss in business for these companies anytime soon. Rather, they are expected to continue enjoying dominant positions in their respective markets. This makes Alphabet a safe and secure investment, which is ideal for long-term holding.
Meta Platforms Inc (META)
Boasting industry-leading margins, Meta continues to thrive with efforts to make an impact in the larger metaverse conversation. Did you know that 4 of the top 10 mobile apps of 2021 belong to Meta?
Overall, it is a great addition to your child's portfolio because it is a blue chip stock. A blue chip stock is a stock that has a history of strong performance and is considered to be a safe investment.
Meta is also a growth stock, which means that it is expected to continue to grow at an above-average rate. This makes it a great choice for children who are looking to invest for the long term.
While there may be some short-term fluctuations in the stock price, over the long run, Meta should provide solid returns. And, since it is such a large company, it is less likely to be affected by economic downturns than smaller companies. So, if you are looking for a safe and growth-oriented stock to add to your child's portfolio, Meta is a great choice.
Netflix (NFLX)
This streaming company has had a steady increase in revenue over the past 4 years. With a net income over $5 million in 2021, Netflix earnings per share continue to do better than estimated.
Tesla (TSLA)
After achieving $13 million in profits last year, Tesla recently announced a stock split that gave share owners an additional two stock shares for each share held on Aug. 17, 2022.
The move was made to make the company more attractive to a wider range of investors, and it appears to be working. Tesla's stock is now up over 5% since the announcement.
While some investors may have been hesitant to invest in Tesla due to its high price tag, the recent stock split has made it more accessible to a wider range of people. And with Tesla's strong performance over the past year, it's no wonder that the company's stock is on the rise.
If you're considering investing in Tesla, now may be a good time to do so. With the stock split, you'll get more shares for your investment, and given Tesla's recent success, there's a good chance that your investment will pay off as it is one of the best electric car stocks to buy right now.
McDonald's (MCD)
With a focus on digital growth with the MyMcDonald's Rewards program, McDonald's' sales are up nearly 10% globally.
This is a good indicator that McDonald's is on the right track when it comes to its digital growth strategy. The MyMcDonald's Rewards program has been a key driver of this sales growth, and it is clear that customers are responding well to it. With this positive momentum, McDonald's is poised to continue growing its digital capabilities and reach even more customers.
Mattel (MAT)
The new Barbie movie starring Margot Robbie and Ryan Gosling has boosted the sales of toys lately, which is expected to rise over the next several years.
Target (TGT)
Target enjoys a strong dividend rank based on dividend yield, dividend growth, dividend coverage, and dividend sustainability. If you frequent Target, this is a must-have for your child's portfolio.
Another way to find businesses you can invest in is to sit down with your kids and brainstorm with them companies they are familiar with. You may be surprised with what they come up with. If you're having trouble getting the creativity to flow, look around the room you're in to see what businesses are there with you for inspiration.
How to Buy Stocks for Kids
Stocks you can buy will depend on what account type and broker you choose. You have the option of opening various types of accounts to help your kids invest in stocks. All you'll need is your name, date of birth, and social security number.
UTMA/UGMA
The Uniform Transfer to Minors Act (UTMA) and the Uniform Gift to Minors Act (UGMA) allow for custodial brokerage accounts for children. These accounts must be used to pay for a child's expenses, to the child's benefit. Parents can open the account in their child's name. After the child has turned 18 or 21 (depending on the laws within their resident state), they have full access to these funds.
Typical investment opportunities include mutual funds, bonds, ETFs, and stocks. Parents can invest up to $16,000 per year before any tax laws intervene.
529 Plans
If you're saving for your child's college expenses, a 529 Plan is your best bet. This plan helps kids pay for their education with fewer taxes involved, as you can invest tax-free as much as you'd like. The caveat to all of this, of course, is that you have to use the money for education purposes only. If your child attends private high school, they can withdraw up to $10,000 per year if funds are available.
Index funds and ETFs are the investment opportunities available with 529 plans. However, if your child decides not to go to college, you can change the beneficiary to another child for their education.
Custodial IRAs
There are many different types of IRAs. However, teenagers with some sort of income benefit most from custodial IRAs and the many investment opportunities associated with this type of account, such as stocks, mutual funds, ETFs, and bonds. You can contribute up to $6,000 per year, and when the money can be withdrawn, you won't have to pay taxes.
Depending on the state you live in, your child will gain access to the custodial IRA at the age of 18 or 21.
Stocks for Kids: Brokerage Accounts
These brokerage accounts are another way to buy stocks for your child. As you peruse each brokerage account, consider the investment limitations, monthly fees, and account minimums associated with each broker.
This brokerage account comes with a debit card and requires the account to be linked to the custodian's account. Greenlight allows you to invest with just $1, in opportunities such as fractional shares. This account is great for both parental controls and teaching your kids about money management. Plus you can have a discussion about savings as well.
Pros: Low minimum investment, low monthly account fees, 30-day free trial
Cons: Difficult to close account, unable to deposit physical cash to account
Best brokerage for kids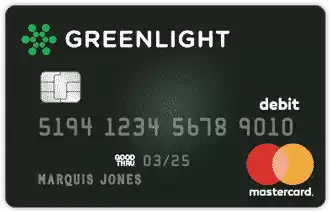 BusyKid
BusyKid allows parents and their children to save, earn, and invest with one account. This hands-on banking experience includes the ability to pay your child for chores as well. Plus, the included debit card can help them manage their money and invest at the same time. You'll need a minimum of $10 to invest in fractional shares, with a small monthly fee attached.
Pros: Great value, chore allowance app, low monthly fees
Cons: Little in the way of educational content, limited spending controls
Fractional shares and ETFs can be bought with Stash as well, which is best for beginners who are new to investing. You can spend, bank, and invest with Stash with only $5. Plus, if you make a $5 deposit, Stash will reward you with $5 in return.
Pros: Automatically invests extra funds, great for beginners
Cons: High ETF expense ratio, limited research available for stock education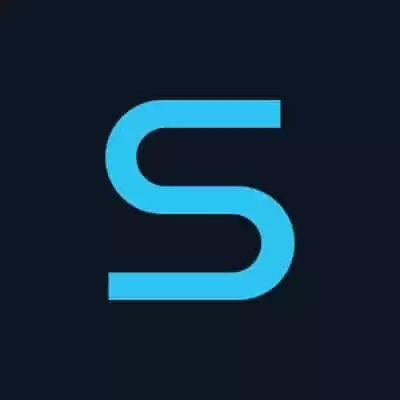 Stash
Stash is one of the best investing apps for beginners, with a ton of options, a low price point, and personalized guidance.
SEE AT STASH
Paid non-client endorsement. See Apple App Store and Google Play reviews. View important disclosures. Investment advisory services offered by Stash Investments LLC, an SEC registered investment adviser. Investing involves risk and investments may lose value. Fractional shares start at $0.05 for investments that cost $1,000+ per share. This is not an endorsement or a statement of satisfaction by any Stash client.
Custodial accounts aren't the only account type available from Acorns Early. In fact, you can choose from custodial, investment, checking, and retirement accounts from Acorn to satisfy your banking needs. Plus, monthly account fees are extremely affordable.
Acorn Early is great for more than one kid, as you can create multiple accounts at no cost. Acorn allows you to invest in fractional shares. In fact, you can invest your spare change with Round-Up as well as set up recurring investments automatically.
Pros: No minimum investment required, you can invest with spare change, cash back options available
Cons: Small balances incur high fees, no tax benefits, limited investment options
Best for sign up bonus
Acorns Early: Save and Invest for Your Family
Get Acorns Early, plus a full financial wellness system, with investment, retirement, and checking accounts built in. In under 3 minutes, open an easy investment account for kids, and unlock financial wellness system for your kids.
SEE AT ACORNS
Stack the Deck For Your Child
Investing in stocks with your kids can be a rewarding experience you'll remember and benefit from for years to come. We hope you've found this article on the best stocks for kids helpful in figuring out not only how to talk to your kids about stocks, but also which stocks you can choose to create a foundation of financial knowledge for them to build on. After all, a favorable experience early on can help them associate money with positive feelings.