A cash management account (CMA) is an account that lets you spend, save, and even invest your money from a central account. In other words, cash management accounts are like a hybrid between checking, savings, and investment accounts.
Cash management accounts are useful because they're flexible and let you move money around. And, many online brokerage companies offer competitive interest rates, sign up bonuses, or other perks to attract new customers.
So, if you're looking for the right CMA to park your extra cash in, you're in luck. This article is covering the best cash management accounts you can use to easily manage your finances.
The Best Cash Management Accounts for 2023
Many nonbank financial companies like your online brokerage account now offer a cash account for customers. Because of this competition, there are plenty of options and cash reserve account sign-up bonuses you can take advantage of.
Aspiration Spend & Save is another online cash management account that lets you earn rewards, interest, and help the planet at the same time.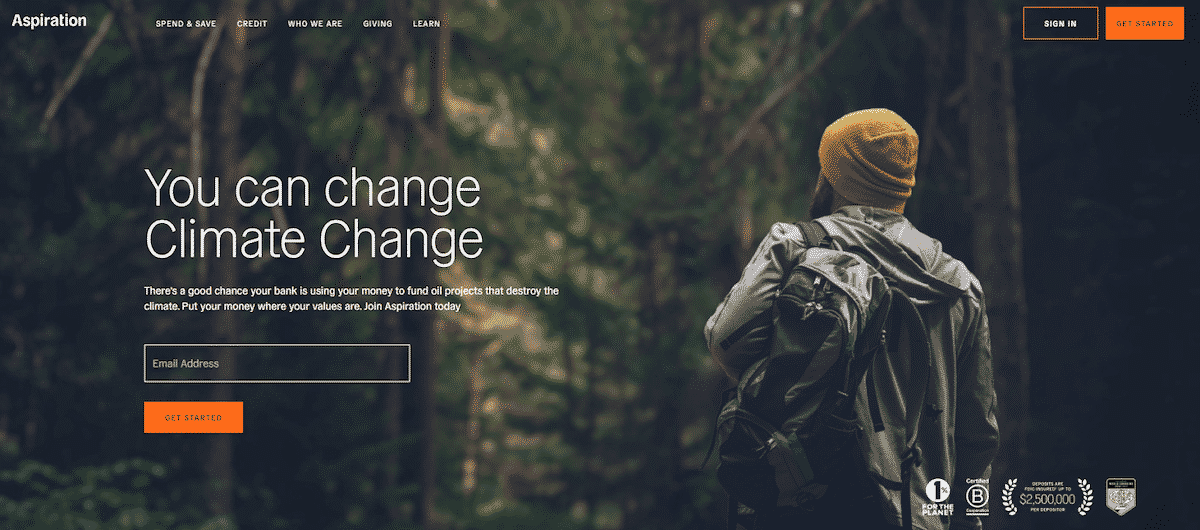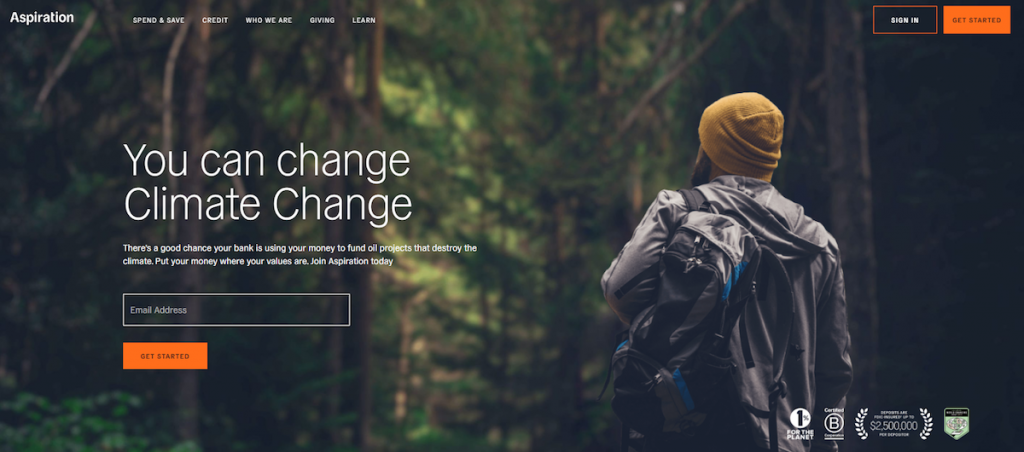 You can open an Aspiration Spend & Save account with $10. From there, you receive your Spend & Save debit card in the mail. The perks of your Spend & Save account include:
A $150 welcome bonus if you spend $1,000 or more within 60 days
Getting paid up to two days early
Free ATM withdrawals from 55,000+ Allpoints ATMs
Up to 5% cash back on purchases from companies that are environmentally friendly
A personal impact score that tracks if you're spending ethically
Up to $2.5 million in FDIC insurance coverage
Aspiration also has features like rounding up debit card purchases to plant trees, and the company donates 10% of profits to various organizations.
The basic Spend & Save account uses a "pay what's fair" system, so you can pay $0 per month or whatever you feel like. There's also Aspiration Plus, which pays a $200 bank bonus, more cash back, and lets you earn up to 5% APY on savings. Interest rates are subject to change and you must spend $1,000 or more per month to unlock this rate.
Aspiration Plus costs $7.99 per month or $5.99 if you pay annually. But with the $200 bonus and incredible 5% APY, Aspiration is one of the best cash management accounts on the market.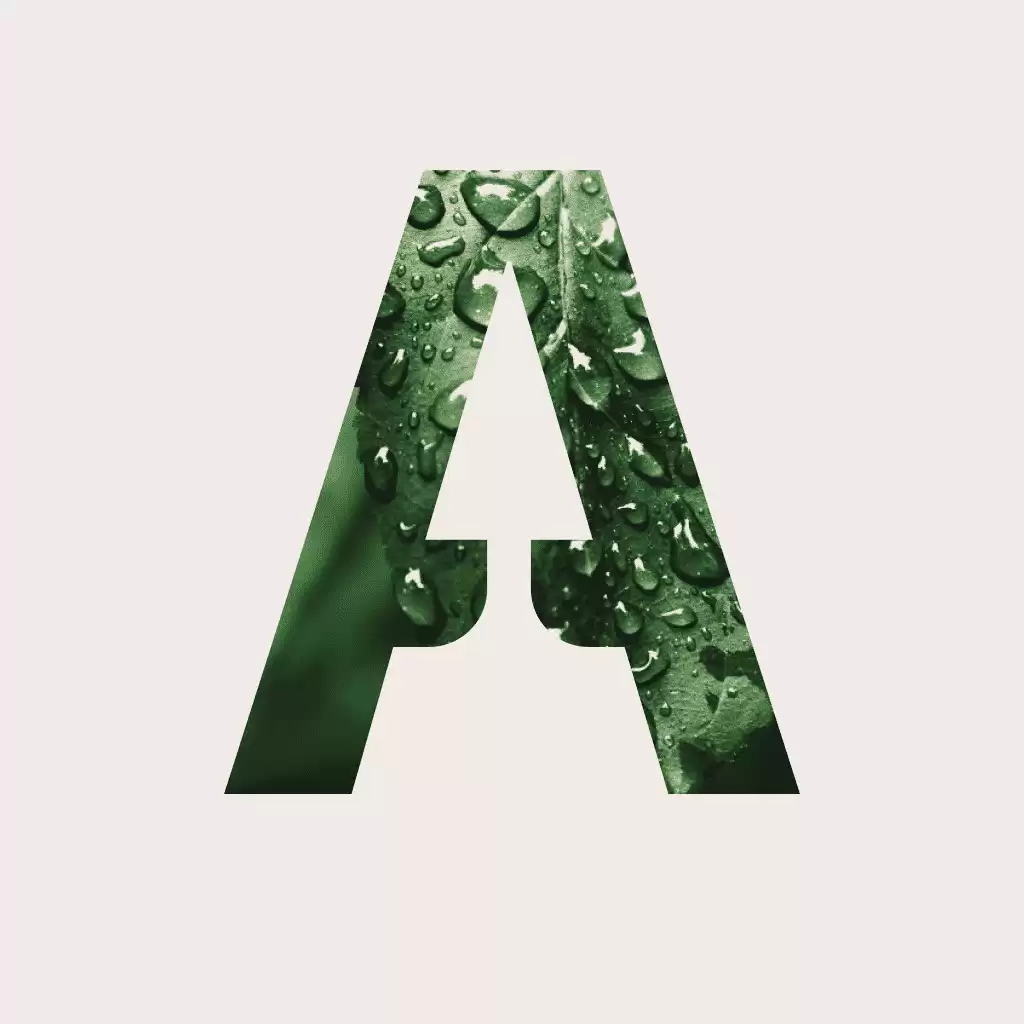 2. Empower – 3.35% APY
Empower is one of the most popular portfolio tracking tools and wealth management companies out there.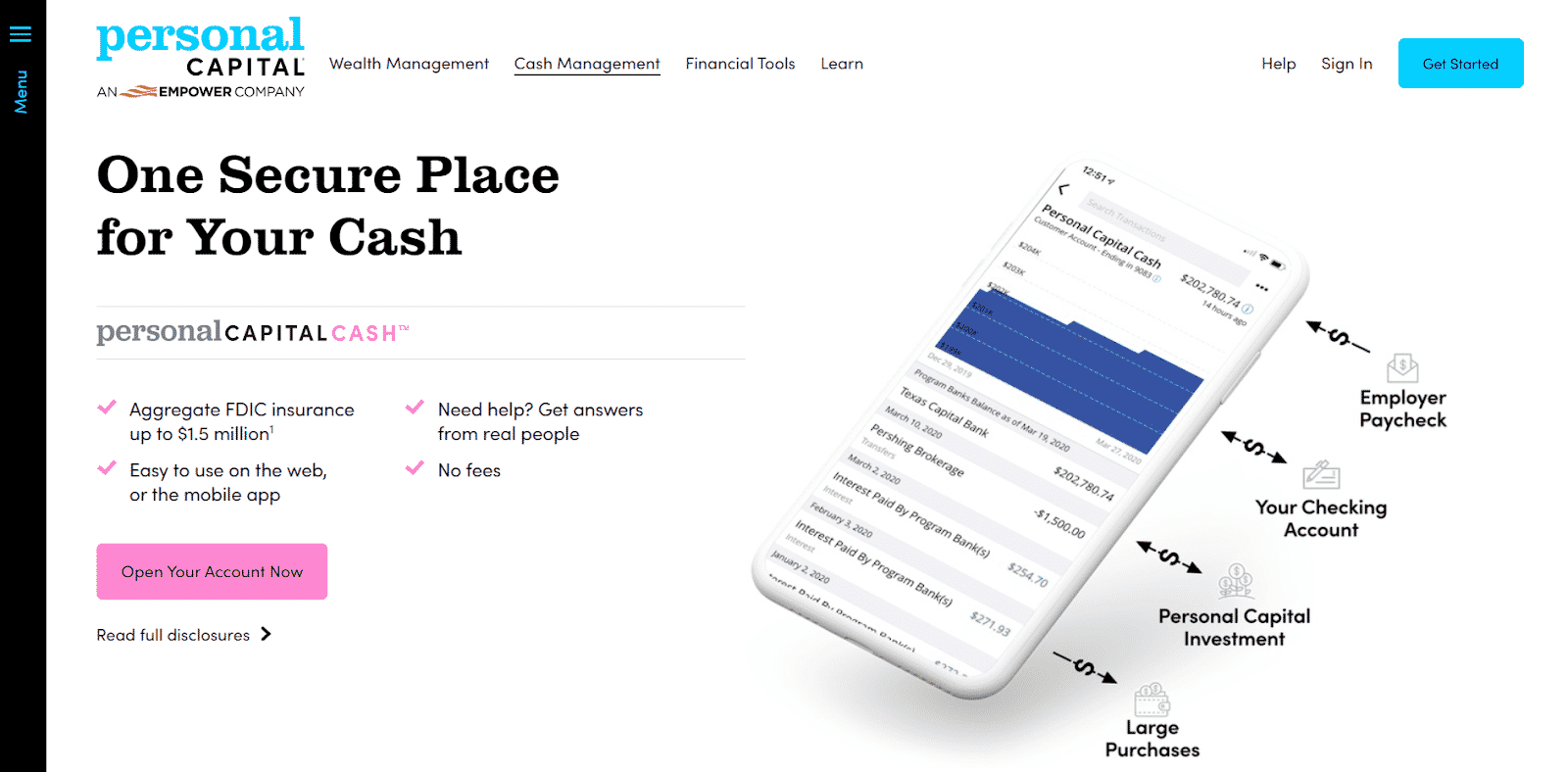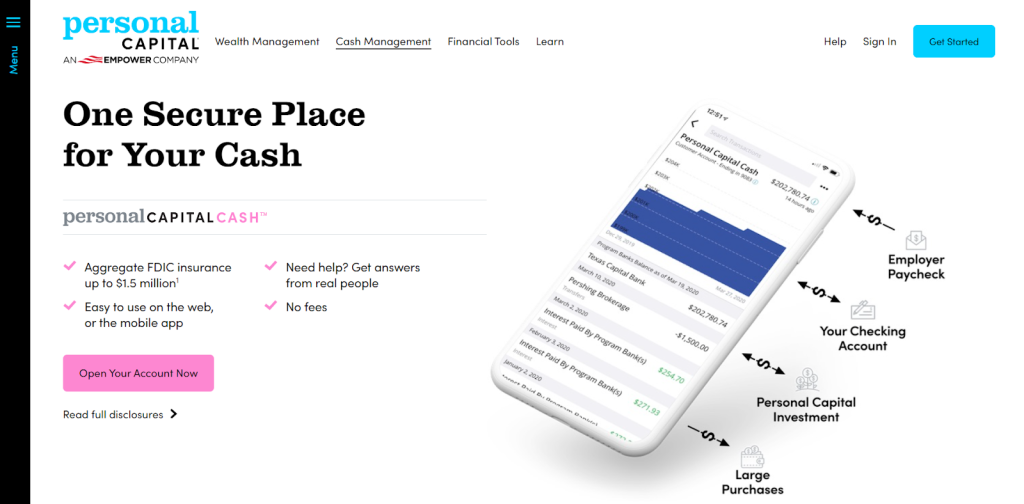 On the free side of the business, users can get access to a free net worth tracker, retirement planner, and can even analyze fees in their investing accounts. Empower also has a wealth management service that's available if you have at least $100,000 to invest.
Additionally, you can open a Empower cash account with no minimum balance. This fee-free account lets you:
Set up direct deposit
Pay off your monthly bills
Send an unlimited number of monthly transfers
Move money to your Empower investment account
Earn 2.60% APY for regular users or 2.70% for Empower Advisory Clients
Enjoy FDIC-insurance up to $1.5 million
The ability to send unlimited transfers and quickly move money around is the main advantage of this account, especially if you're using Empower's wealth advisor services.
Overall, Empower caters to higher net worth individuals than many other cash management accounts. But if you currently use Empower, it's a natural choice.
Formerly Personal Capital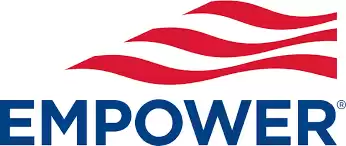 Empower
Take control of your finances with Empower's personal finance tools. Get access to wealth management services and free financial management tools.
Plan Your Future
Empower Review
Wealthfront is a leading robo-advisor that helps people automate their investing strategy and grow their wealth.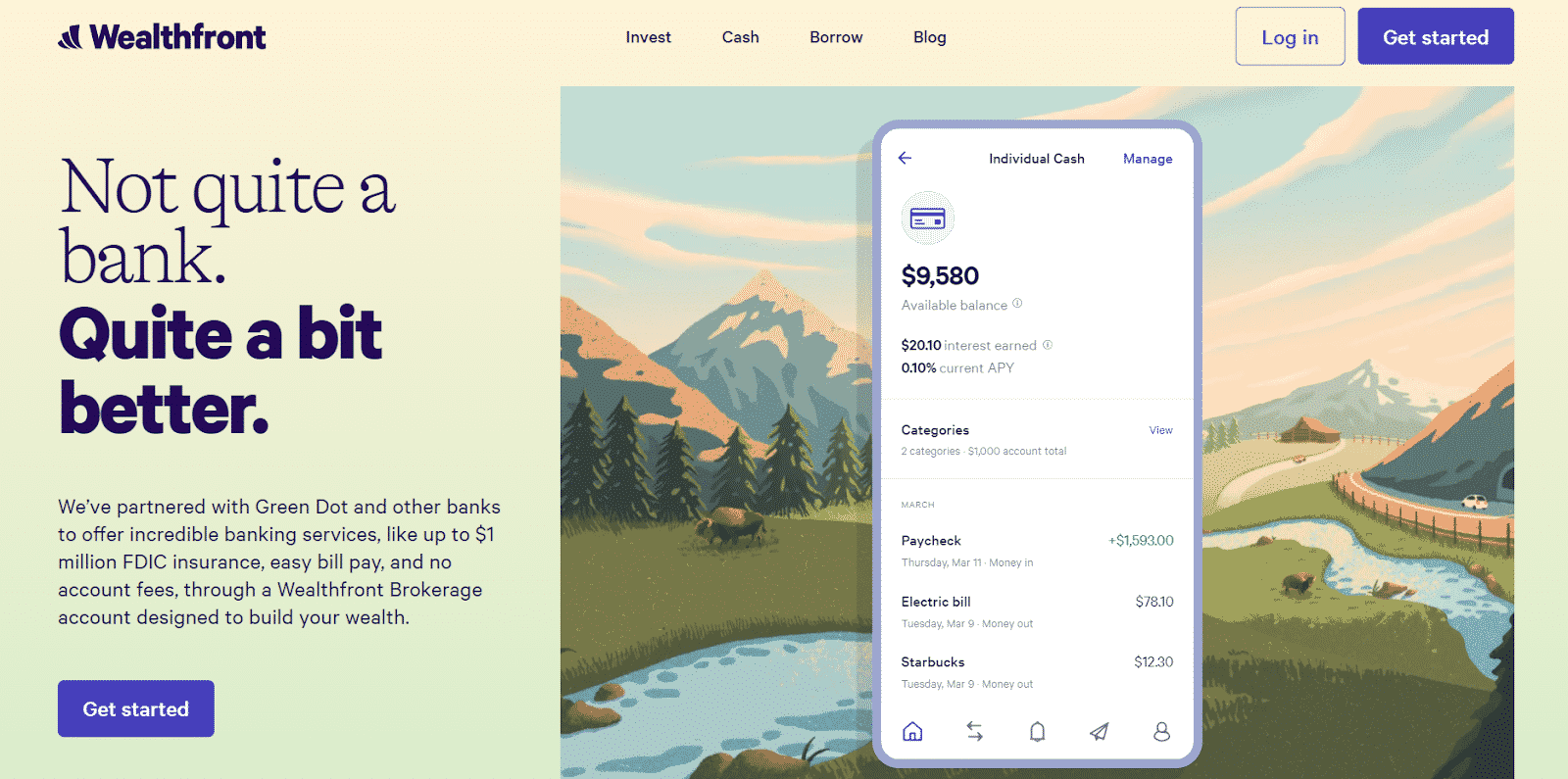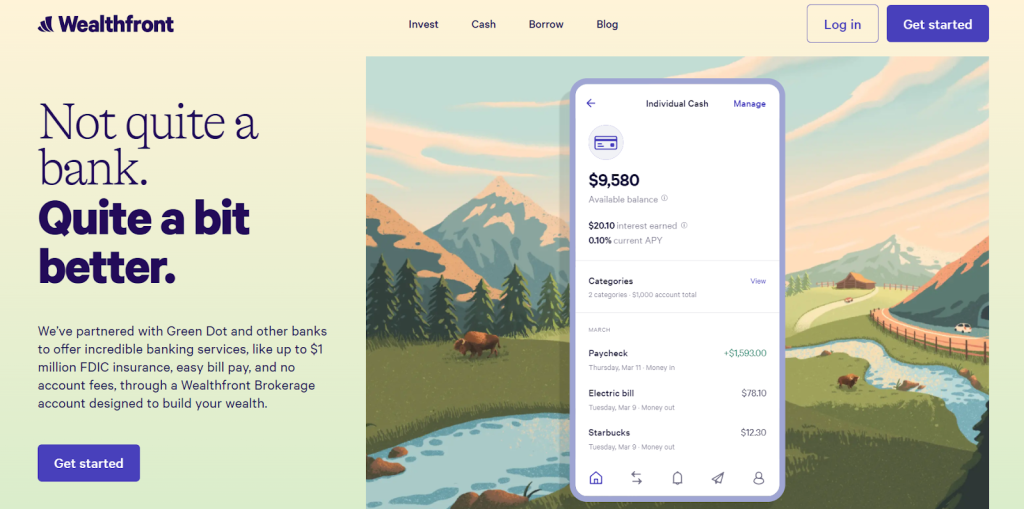 And, with a Wealthfront Cash Account, you get a simple way to manage your finances and transfer money into your investment portfolio. The perks of this money management account include:
No account fees, overdraft fees, or transfer fees
Pay bills from your account
Earn 0.85% APY
Send and deposit checks
Use your Wealthfront Visa debit and get free ATM withdrawals from 19,000+ ATMs
Up to $1 million in FDIC-insurance
You can also create automatic savings goals for things like building an emergency fund or planning a vacation.
The bottom line is this is one of the best cash management accounts if you're currently investing with Wealthfront because you can quickly move money between accounts. But if you're investing with another online brokerage account or want sign up bonuses, CMAs like SoFi or Aspiration are better choices.
Like Wealthfront, Betterment is another popular robo-advisor service that caters to beginner and high-net worth individuals alike.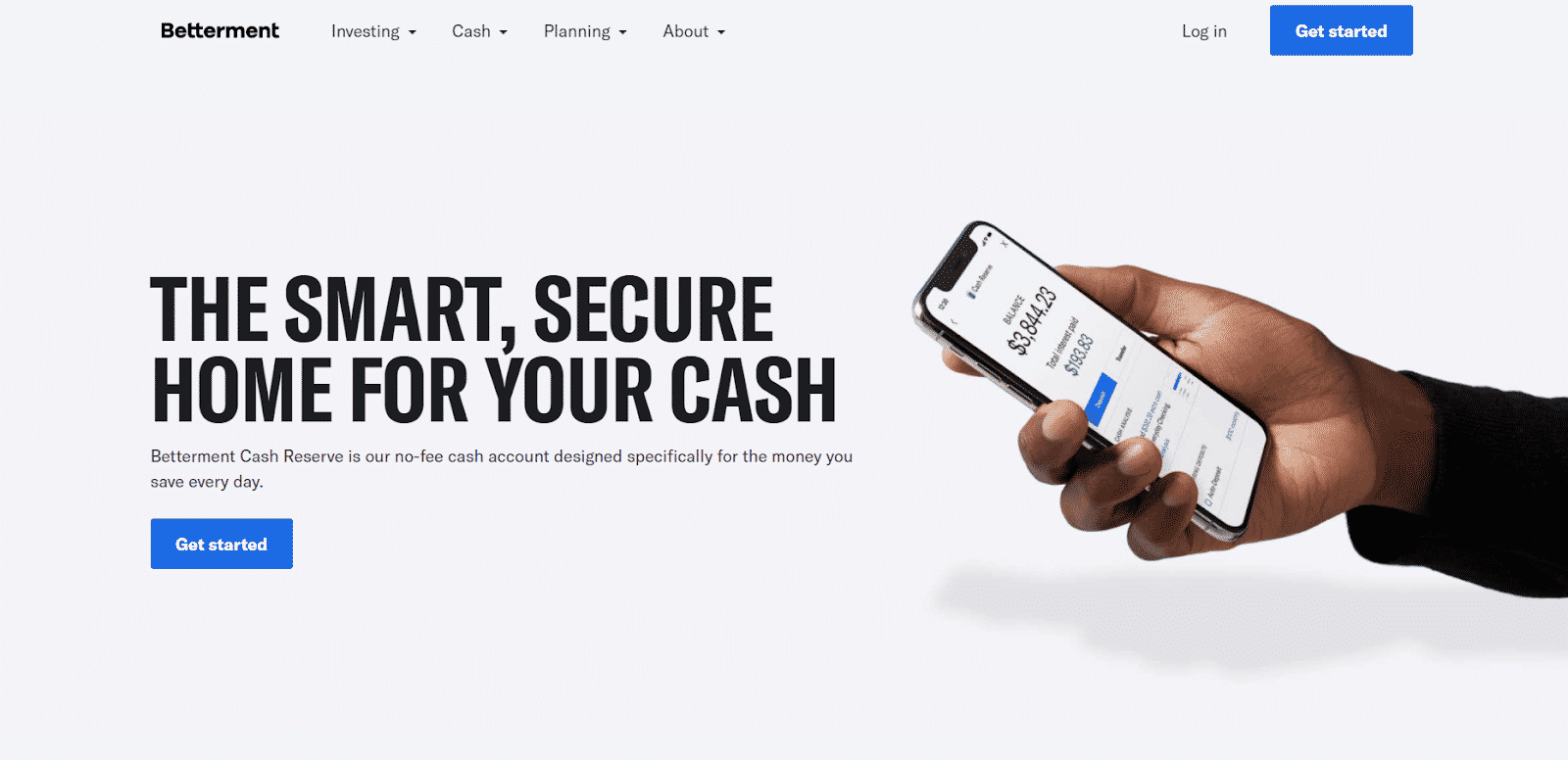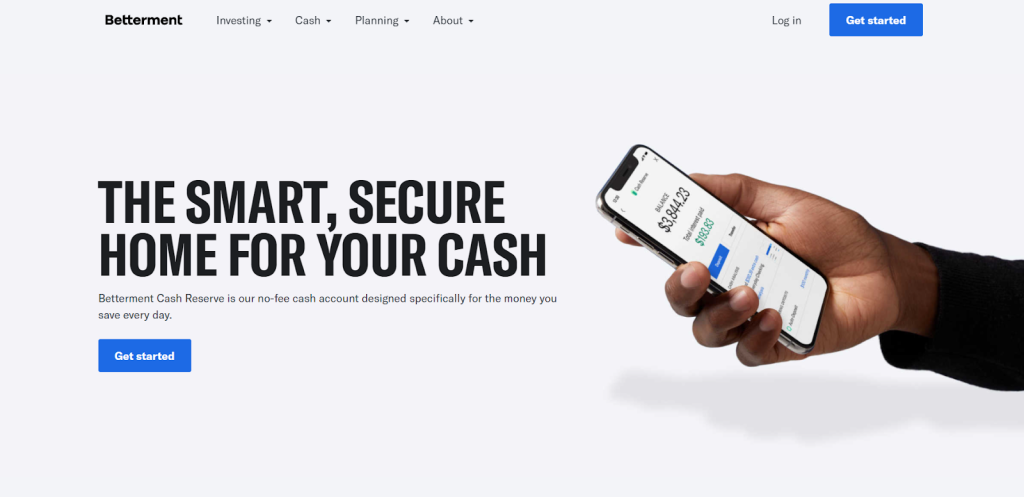 The Betterment Cash Reserve account is also similar to Wealthfront's cash management account. This zero-fee account lets you:
Earn 3.20% APY on your cash balance
Quickly move money to different accounts
Create savings goals and automatic deposits
Use Betterment's spending analysis tool to get budgeting advice
FDIC-insurance up to $1 million
If you want perks like cash-back rewards and free ATM withdrawals, you need Betterment's checking account and Visa debit card. However, the 3.20% APY applies only to Betterment Cash Reserve and does not apply to checking accounts held through Betterment Checking.
Cash Reserve and Betterment Checking are separate offerings and are not linked accounts. Both the Betterment Cash Reserve and Betterment Checking products are not linked accounts and have no monthly fees or minimum balances.
Like Wealthfront, the Betterment Cash Reserve account makes sense if you're already investing through Betterment's robo-advisor. Otherwise, you can likely find more competitive interest rates and bonuses with another cash account on this list.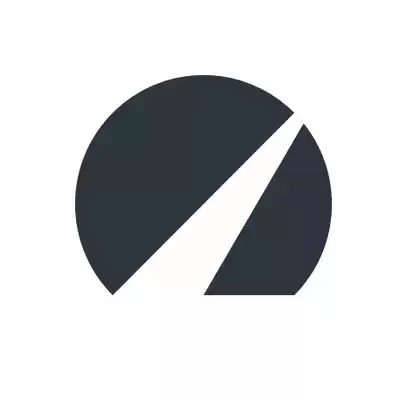 Betterment Cash Reserve
Betterment may be well known as one of the original robo-advisor investing platforms, but it offers more than just investment services and support. The financial firm also provides cash management accounts with checking and savings capabilities that rival those of banks.
Open Account
If you want to snag a $100 welcome bonus and try one of the best online cash management accounts, SoFi Bank is an excellent choice.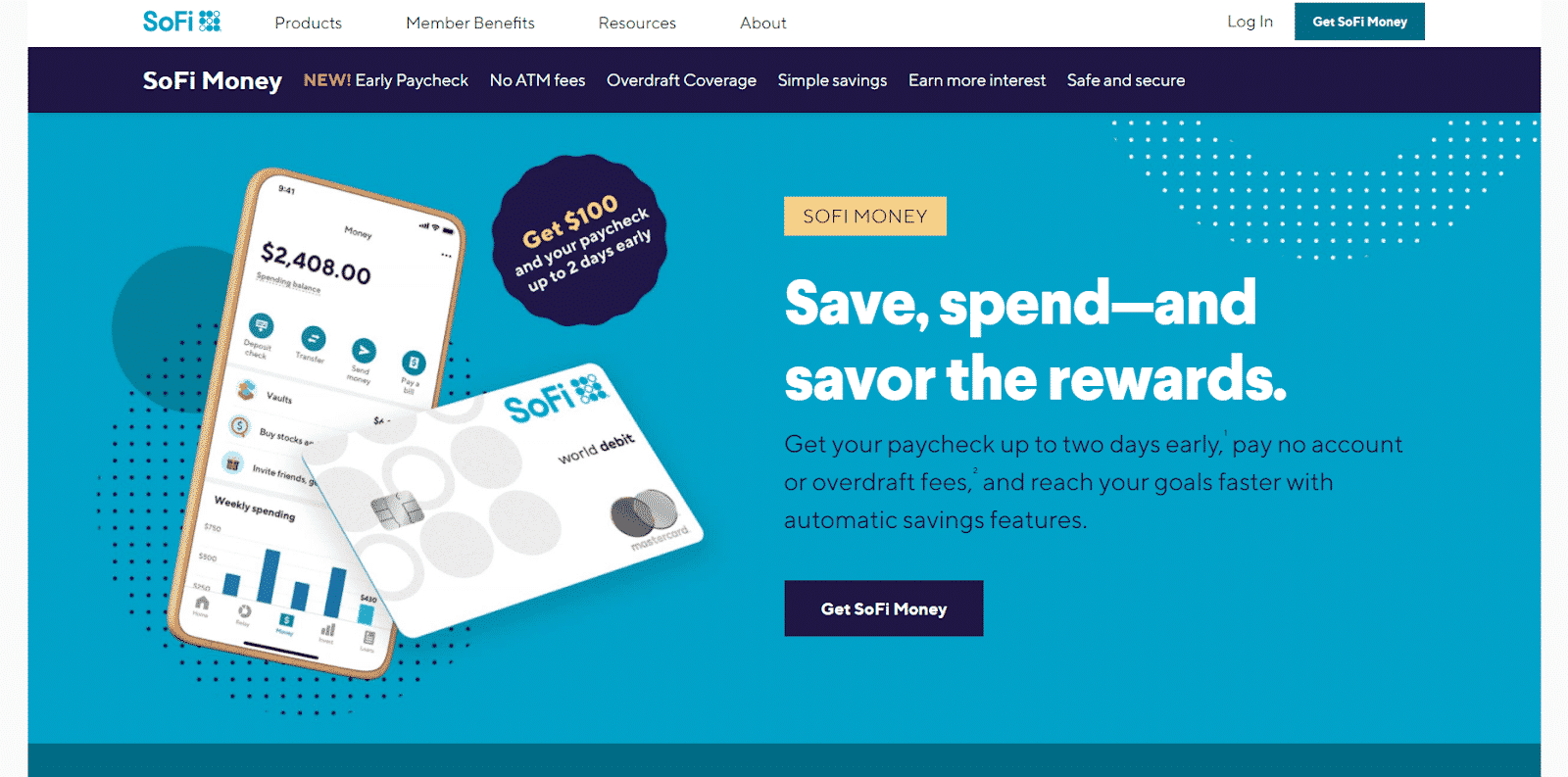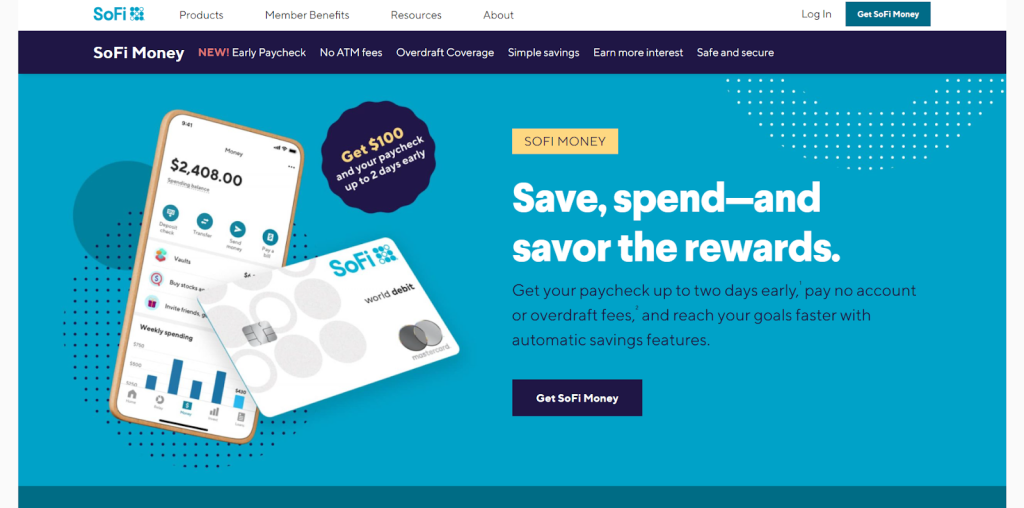 SoFi is a financial services company that offers numerous services, including personal loans, loan refinancing, and even active or automated investing.
SoFi Money is SoFi's cash management account offering, and it includes numerous perks:
Earn Interest: Earn 3.25% APY on your balance with active direct deposit, otherwise receive 2.50% APY.
Early Paycheck Deposit: Get paid up to two days early.
No Fees: Don't pay account fees and get overdraft coverage for free.
Free ATM Withdrawals: Get free access to over 55,000 Allpoint ATMs.
Cash-Back Rewards: Earn up to 15% cash back for spending with your cash management account.
New users also get a $100 welcome bonus for funding their account with at least $250 and receiving at least $500 in direct deposits. But if you receive your paychecks to your SoFi Money account, this is easy to accomplish.
With no monthly fees and competitive interest rates, SoFi Money is one of the best cash management accounts, especially with its $100 welcome bonus. Funds are also FDIC-insured up to $1.5 million.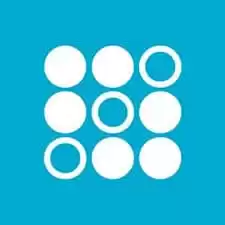 SoFi Bank
Earn more on your money with up to a 4.20% APY on all your savings balances and 1.20% APY on all your checking balances, too. Plus, pay no account or overdraft fees, get 2-day-early-paycheck, and more.
Learn More
If you've ever researched commission-free brokerage accounts, you've probably heard of Robinhood. This popular stock trading and investing app has been the platform of choice for millions of retail investors, especially over the past few years.
Robinhood is popular because it makes it easy to invest, trade options, and buy various cryptocurrencies. And, Robinhood also has a cash management account that lets you spend, invest, and earn interest with your cash.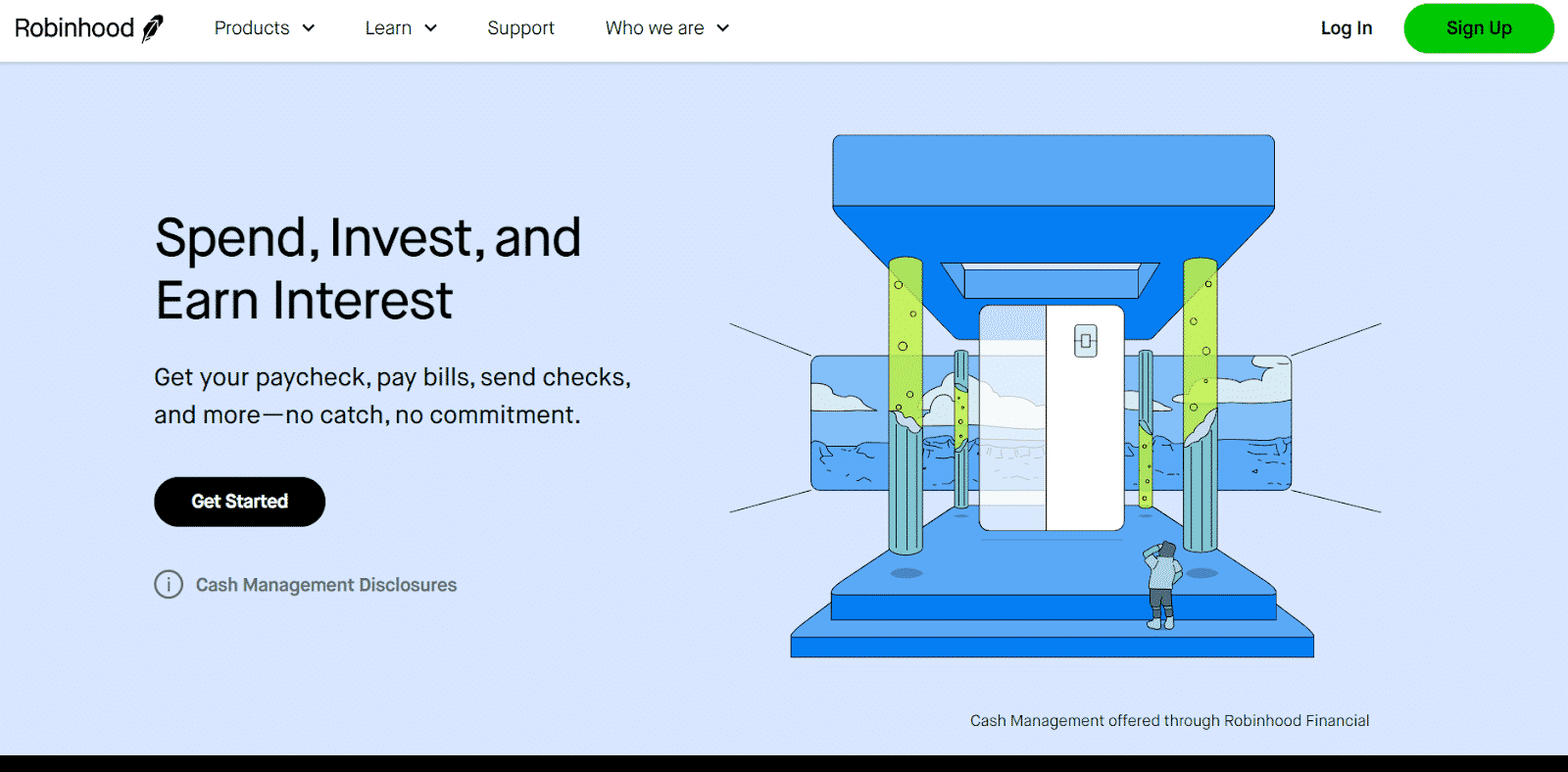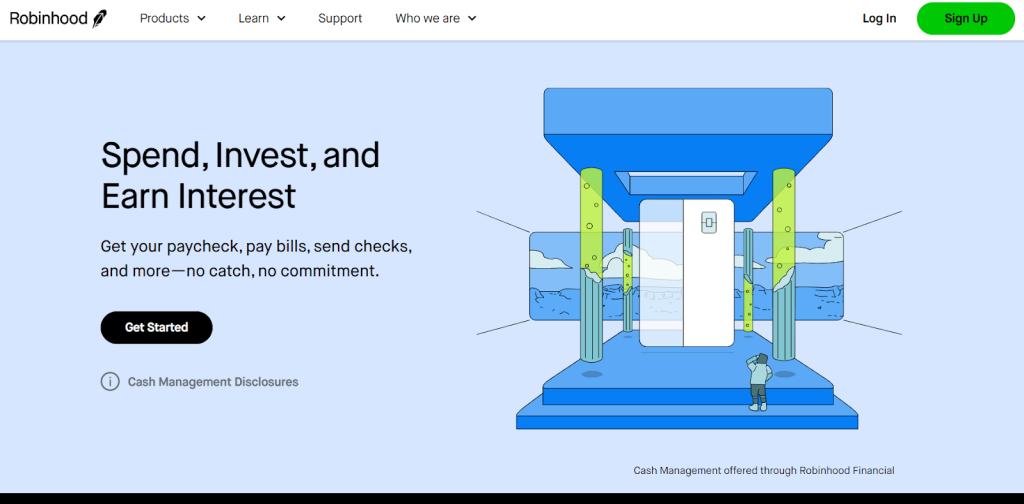 Benefits of Robinhood's cash management account include:
Earning 1.50% APY
Earn 4.00% APY if you're using Robinhood Gold ($5.00/month)
A debit card issues from Sutton Bank that lets you spend money from your CMA
75,000+ free ATMs
No account minimums, transfer fees, or foreign transaction fees
Up to $1.25 million in FDIC-insurance
Overall, Robinhood's cash management account provides a solid interest rate and makes spending and investing your money quite simple. If you currently use Robinhood for trading or investing, this is likely the best cash management account for you.

Robinhood
Robinhood has commission-free investing for stocks, options, ETFs, crypto, and tools to help shape your financial future. Sign up and get your first stock worth between $5 and $200, free.
Open Account
Robinhood Review
Fidelity is another popular brokerage account that offers trading accounts, traditional and ROTH IRAs, and its own wealth management service. With zero account fees, no account minimums, and commission-free trades, Fidelity is also a cost-effective way to start investing.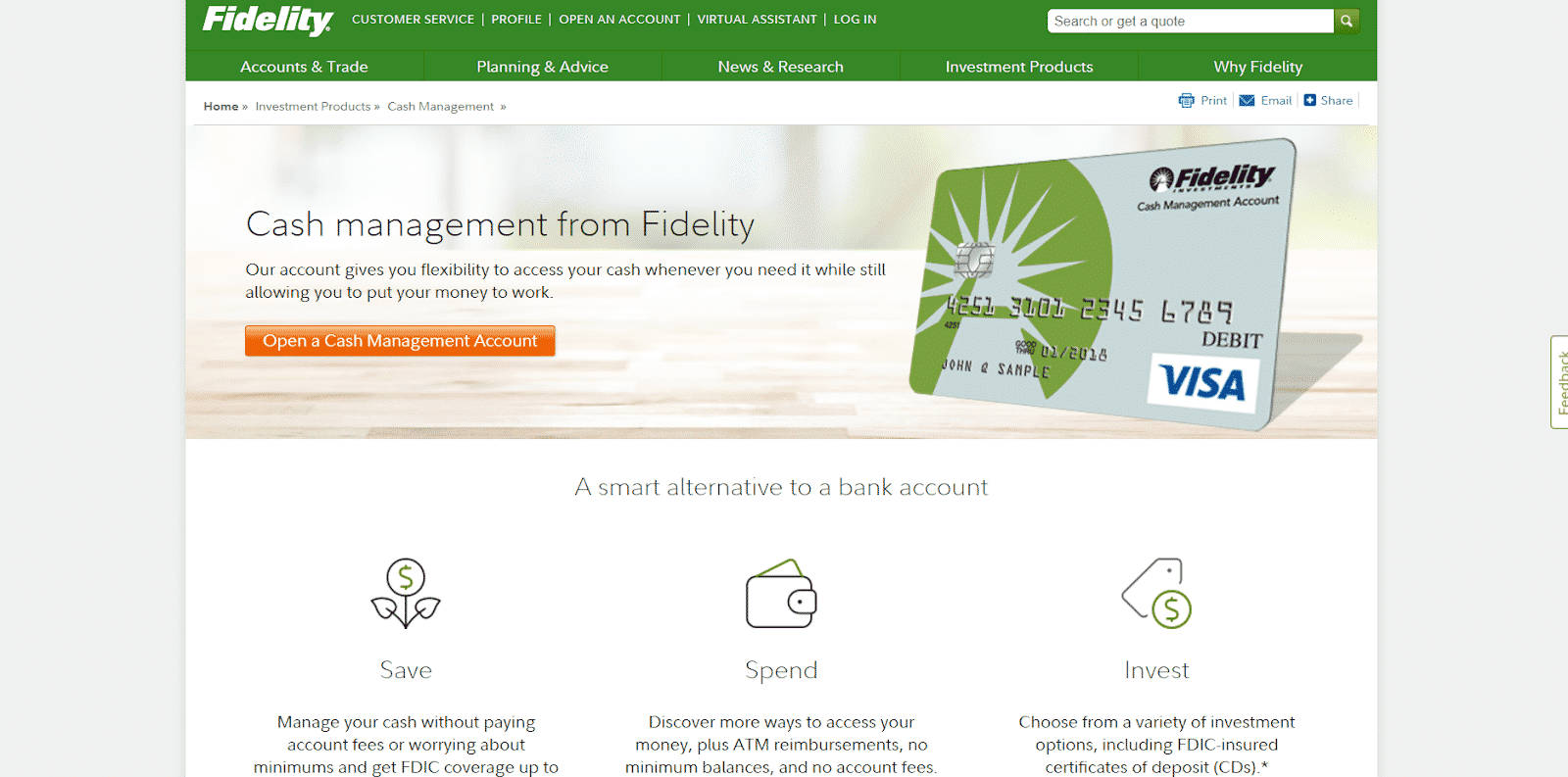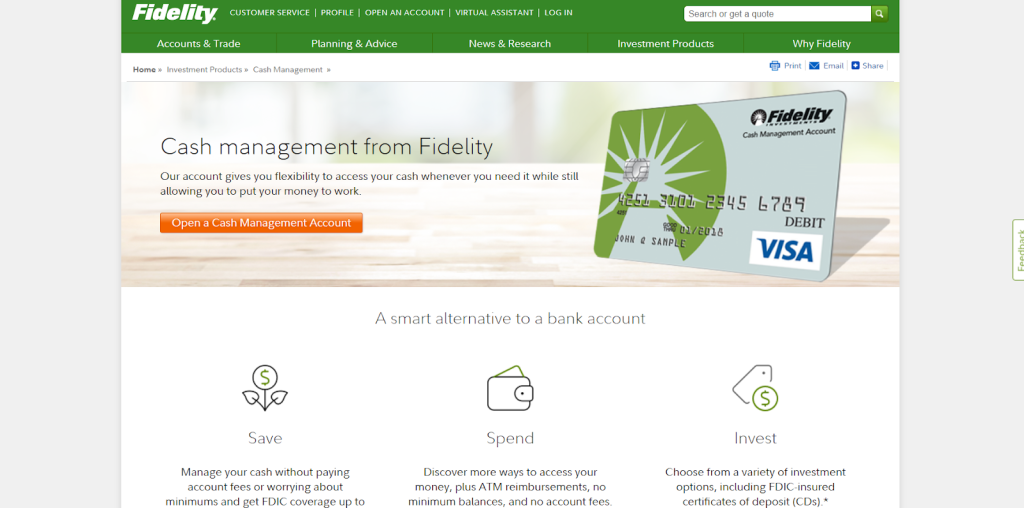 Fidelity also has its own cash management account that keeps things flexible. This Fidelity Cash Management account is fee-free and doesn't have a minimum funding requirement. Other perks include:
A Fidelity Debit card which provides free ATM withdrawals
Free check writing and use of Fidelity BillPay to pay off monthly bills
Access to FDIC-insured, brokered certificates of deposits (CDs) to put your money to work
Up to $1.25 million in FDIC-insurance
The brokered CDs have maturation dates ranging from three months to five years, and this is a fixed-income investment you can use to put your money to work. Currently, the rate for a five-year CD is 1.15% according to Fidelity.
New Fidelity users can also earn a $100 bonus for opening a new cash management account or investing account and depositing $50 or more within 15 days. If you want to start investing for retirement, it's an excellent time to open an investing and cash management account with a Fidelity Cash Management account.
Unifimoney is an all-in-one financial management app that lets you spend, save, and invest right from one nifty app. If you want an online cash management account with a variety of investing features, Unifimoney is for you.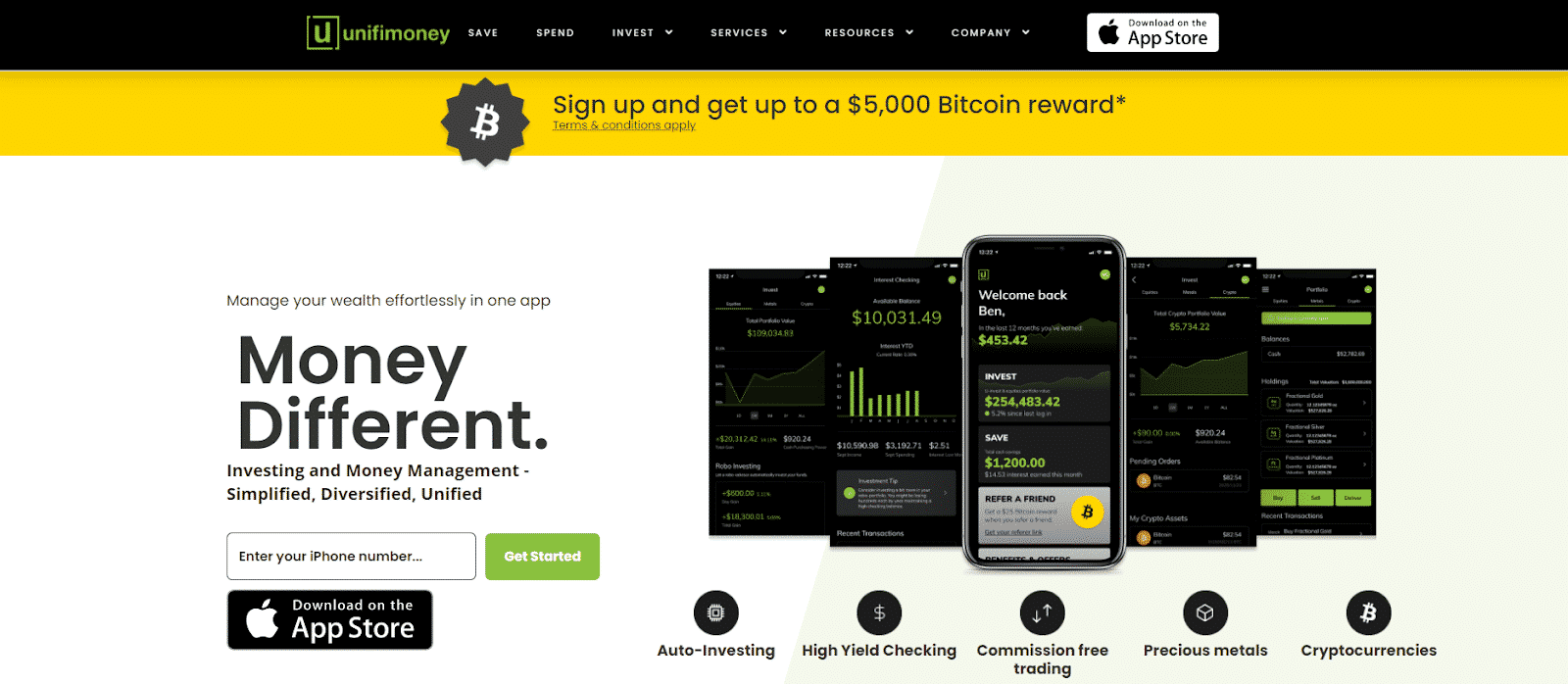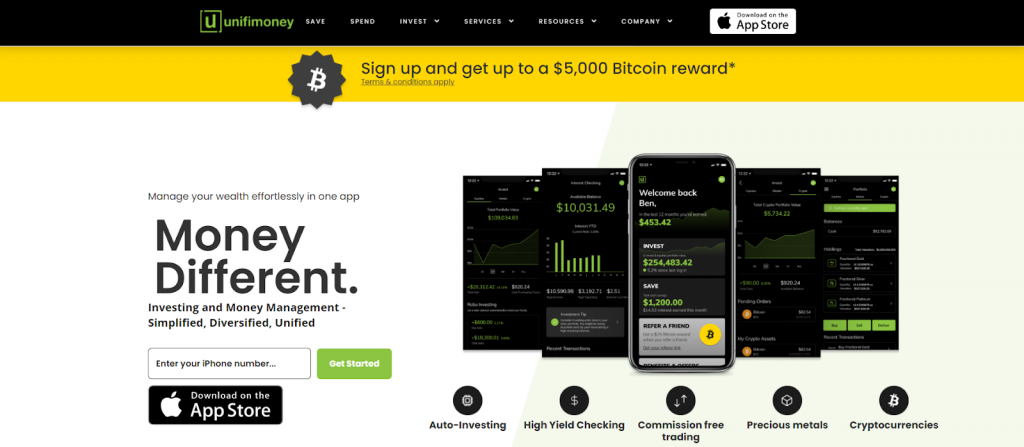 For starters, Unifimoney offers a high-yield checking account that pays up to 0.20% APY. There's a $100 minimum opening deposit, but this account gives you the flexibility of a checking account while still earning more interest than your basic savings account.
Plus, Unifimoney offers numerous ways to invest, including:
Unifimoney's robo-advisor service
Commission free, self-managed investing for U.S. equities and ETFs
Precious metals
Funds are FDIC-insured up to $750,000. Unifimoney requires depositing $6,000 per month or maintaining a balance of over $20,000 to remain fee-free. Otherwise, you pay $10 per month in account fees.
However, Unifimoney is paying new users up to $5,000 in free Bitcoin for opening and funding their account. A $1,000 initial deposit gets you $25 in free Bitcoin, and overall, Unifimoney is one of the more comprehensive cash management accounts available.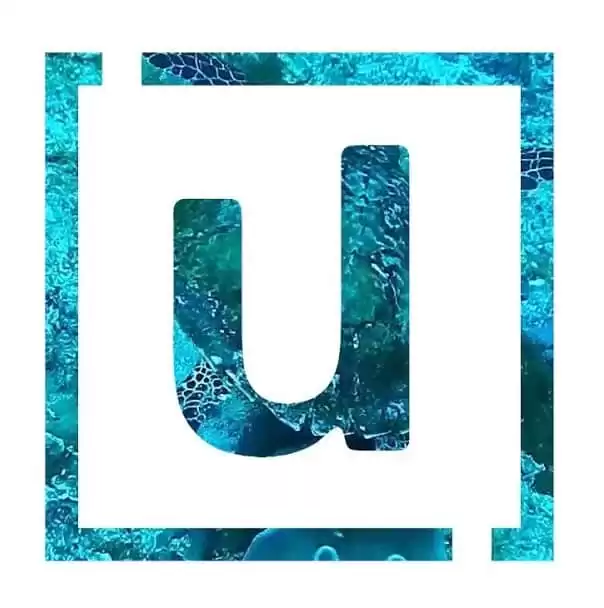 Unifimoney
Unifimoney is an investment and money management app built to simplify, diversify and unify your money management. Manage and grow your wealth effortlessly.
Open Account
Unifimoney Review
9. Empower – 0.01% APY
Empower is a financial app and debit card that helps you manage your finances from one simple interface.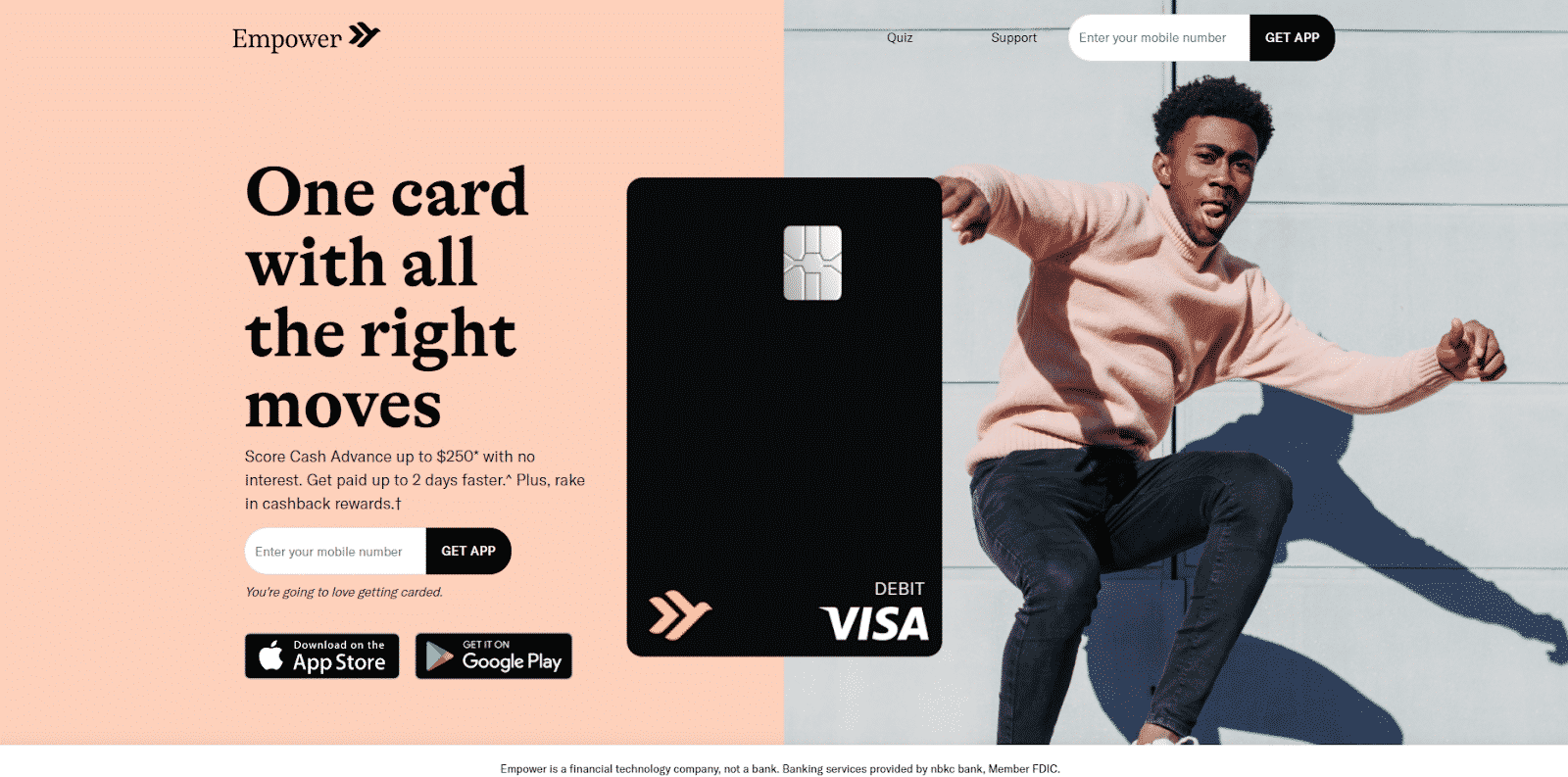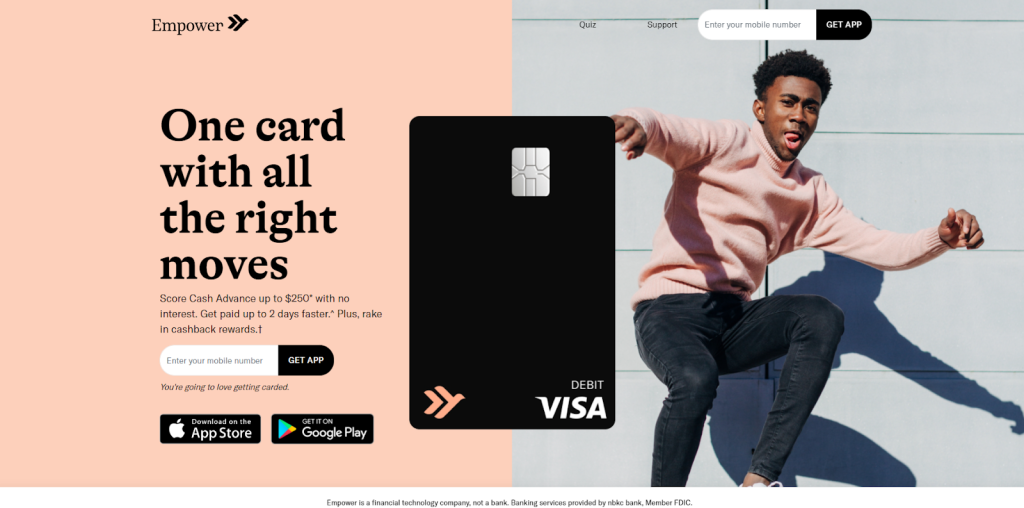 With Empower, you can create budgets, automatically track your spending, and set up automatic savings deposits. Plus, Empower has several other perks, including:
Cash Advances: Get up to $250 in a cash advance and repay automatically with your next paycheck; no interest, late fees, or credit risk.
Early Paycheck Deposit: Empower lets you get paid two days early if you deposit your paychecks to your account.
Cash-Back Rewards: Earn up to 10% cash back at various supermarkets, restaurants, and other retailers.
Free ATM Withdrawals: Enjoy free withdrawals from over 37,000 U.S. ATMs.
Empower also offers a Visa debit card, which spends funds from your Empower money management account. Note that Empower has a 14-day free trial and then costs $8 per month. Funds are FDIC-insured up to $250,000.
You only earn 0.01% APY on your balance, so Empower isn't the best cash management account if you want a high-interest savings account. But the cash-back rewards, cash advances, and early payday make this account stand out.
Best cash management account
Empower
The Empower Card is the only card you'll ever need. Get a cash advance up to $250. Get paid up to 2 days early. Get up to 10% cashback. No overdraft fees.
Open Account
Frequently Asked Questions
Cash reserve accounts can be a great way to improve your financial stability and prepare for unexpected expenses.
A cash reserve account is an account that you set aside a specific amount of money into each month. The account earns interest, and the funds can be used to cover unexpected expenses or financial emergencies.
There are many benefits to having a cash reserve account, and here are the most common questions many people have:
1. Can I Invest With A Cash Management Account?
Since many leading cash management accounts are offered by an online broker account, you can move money from your CMA into your investment account and start investing.
2. Are CMA Accounts FDIC Insured?
The best cash management accounts are FDIC-insured despite not being offered by a traditional bank. FDIC insurance usually ranges from $250,000 to $1.5 million but can vary depending on your CMA provider. Rates are also subject to change.
3. What Are Cash Management Account Interest Rates?
Many cash management accounts let you earn interest on the money you deposit. This is one of the main benefits of cash management accounts since you get the flexibility of a checking account but still earn interest like a high-interest savings account.
Summary
Comparing cash management accounts can be difficult because there are so many options on the market. However, our list of the best cash management accounts for 2023 should provide a starting point for research.
Ultimately, using a cash management account your online brokerage account offers is probably the best fit since you can move money into your investment account. But you can also explore other CMAs, like Aspiration Spend & Save if you want to take advantage of lucrative sign-up bonuses.
Get up to $250 today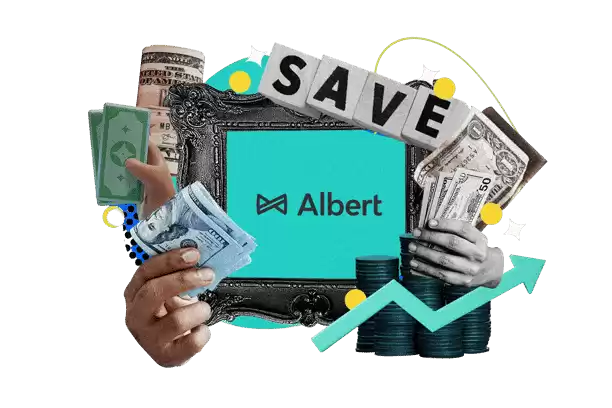 Albert
Get spotted up to $250 without fees
Join 10+ million people using the finance super app
Banking with instant discounts on gas, food delivery, groceries and more
Start investing, saving, and budgeting for free
JOIN ALBERT NOW