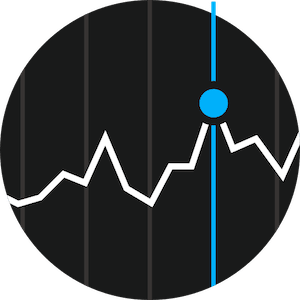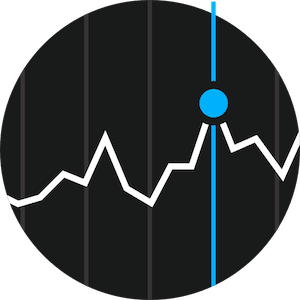 When it comes to investing in stocks, most of us think about millionaires making a ton of profit by purchasing thousands of shares.
While most high-net-worth individuals typically have large investments in the stock market, profiting from stocks isn't just a billionaire's game. In fact, there are ways you can invest with both little experience and little money.
Our guide will introduce you to the best stocks for beginners who may not have a lot to invest up-front.
These stocks may be familiar to you as they're companies you encounter daily. We'll also help you narrow down which stocks to choose based on what your goals are and what risk level you're comfortable with.
There's an opportunity to grow your wealth with stocks, but like any investment, it's all about how you approach it.
Are you ready to learn more about which stocks are best for beginners with little money? Let's get started.
14 Best Stocks to Buy Right Now
Ready to take notes? Here are some of the best stocks for beginners with little money in 2023:
1. Alphabet (NASDAQ: GOOGL)
Long term investment strategies favor Alphabet, which is Google's parent company.
You don't need us to tell you that this company has a strong global presence with multiple revenue streams. In fact, Alphabet made $183 billion in 2020. 
Companies under the Alphabet umbrella include Android, YouTube, Google Ads, Google Cloud, Google Maps, and Chrome, to name a few.
This low-risk long-term stock investment maintains a growth rate of 41%, making it a no-brainer if you're looking for a solid stock to invest in for the long haul.
2. Amazon (NASDAQ: AMZN)
Here's another ecommerce giant you're probably familiar with and probably have purchased from in the (recent) past.
Amazon was fortunate enough to make a killing during the pandemic. With a revenue growth rate of 28%, most experts agree that Amazon will continue to remain a driving force in the ecommerce domain. 
In fact, many investors choose to purchase fractional shares of Amazon stock. Even the smallest of investors can get in on the profits from this company's wide reach, supported by subscriptions and web hosting in addition to ecommerce sales.
3. Apple Inc. (NASDAQ: AAPL)
Most stock-picking services will likely suggest Apple as a buy-and-hold stock. The company experienced a stock split in 2020 but continues with a revenue growth rate of 11%.
There's no denying the solid cash flow Apple benefits from by selling products such as the latest iPhone, iPads, the Apple Watch, and many more.
Apple is one of the largest companies worldwide with a $3 trillion market cap. Consistent growth continues to support that figure, making this a solid investment for beginners who don't have a lot to get started.
4. Costco (NASDAQ: COST)
You probably know Costco for its reasonable pricing on bulk groceries and home goods, but did you know it's one of the best stocks to invest in if you're just starting out?
This rival to Sam's Club serves over 100 million cardholders worldwide and continues to grow. In fact, the company has plans to open stores abroad in countries such as New Zealand, France, and China.
Like Alphabet, Costco is a reliable stock you can use as a long-term investment.
Though it can't compete with the sheer width and breadth of products offered by online giants like Amazon, Costco continues with a revenue growth rate of about 15%.
5. Johnson & Johnson (NYSE: JNJ)
Healthcare remains an industry that constantly evolves and provides revenue for thousands of companies worldwide.
If you want to invest in a healthcare-related stock specifically, check out Johnson & Johnson.
Known for bringing the coronavirus vaccine to the population at large, Johnson & Johnson has a steady rate of growth of 11%.
In fact, sales in 2020 hovered around $82.6 billion. Johnson & Johnson sells products in almost 200 countries and contains about 250 subsidiary companies to support its growth.
6. Mastercard (NYSE: MA)
Investing in a credit card company might seem counterintuitive. After all, don't you support them each month by making your minimum payments?
If you stop and think about it, however, these same companies help individuals and businesses settle transactions quickly, so they're as integral to business as any other entity along the line.
Mastercard is a strong player that excels ahead of its competitors when it comes to digital payments.
After the pandemic restrictions were lifted, this company saw a revenue increase in terms of travel and shopping, which helped to support its revenue growth rate of 14%.
7. Meta Platforms (NASDAQ: META)
Formerly Facebook, this social media giant mirrors the trajectory of many of the well-known companies on our list.
But did you know that Meta's stock is trading more than 7 times higher than the value it debuted for in 2012? It's hard to believe how much this company has grown in just 10 years.
Meta currently owns WhatsApp and Instagram, two of the heaviest hitters in its portfolio. Between Meta and these two subsidiaries, the business reaches over 3.5 billion users on a global scale. Such a broad reach translates to the rate of revenue growth which is high at 35%.
8. Microsoft Corporation (NASDAQ: MSFT)
Microsoft and Apple have long been in a standing battle for the same customers, with wins and losses chalked up daily. As a corporation, Microsoft maintains a solid balance sheet and provides strong returns in the long run.
Microsoft Teams is the company's latest release, though it's known for software and hardware to complement its cloud computing services. With a rate of revenue growth set at 20%, Microsoft remains a solid buy for any newbie investor.
9. Netflix (NASDAQ: NFLX)
Netflix is one of many good stocks for kids to invest in, which can make choosing stocks to add to your portfolio easy if you're investing with your family.
As could be expected, Netflix (among many other streaming companies) did very well during the pandemic. In fact, it netted $25 billion in revenue just 2 years ago.
This streaming platform sees its best potential for growth with new subscribers, though Netflix already supports 200 million subscribers across the globe.
And if that's not enough to convince you, the company also has a revenue growth rate of 19%.
10. Nike (NYSE: NKE)
Big-time investors call Nike a "blue-chip stock," meaning it has a great reputation that makes it a safe investment.
Nike is a solid dividend stock that can help you diversify your portfolio if you're looking for something that's not in the same economic sphere as your other investments.
With a revenue growth rate of 19%, this leading manufacturer of sports equipment could be a solid pick for your portfolio.
11. Pinterest (NYSE: PINS)
Though it's been around for a while, Pinterest only went public in 2019.
It experiences a revenue growth rate of about 21%, which is especially favorable if you're a small-time investor looking for a long-term investment.
Pinterest, like many social media apps, has experienced its own set of ups and downs. Some experts believe it may come up from behind to compete with some of the biggest social media apps, specifically Instagram and TikTok.
In that case, getting in on the stock now could make for some large returns in the future.
12. Shopify (NYSE: SHOP)
If you've shopped online recently, you've likely come across a Shopify website.
This company helps entrepreneurs and large companies alike to create websites and handle ecommerce sales with various tools that make the process easier than ever. Shopify is one of the leading ecommerce merchants today.
Investing in fractional shares of Shopify is going to be your cheapest option for obtaining stock in this company.
At the same time, you should be aware that some investors feel Shopify to be high-risk. With a recession on the horizon according to the majority of financial experts, online purchases may slow to an alarming rate as more people find it hard to afford such a luxury.
That said, Shopify's revenue growth rate is almost 30%. While the future remains to be seen, it could be a solid stock to purchase if you're just starting out.
13. Tesla (NASDAQ: TSLA)
As one of the premier electric car stocks to buy, Tesla remains in its growth stages.
The company is known for its batteries and SolarCity, but you can easily invest in a fractional stock if full shares are too high-priced for your budget.
Tesla maintains an astonishing 71% revenue growth rate, making it a wise investment for those who believe this company has even more to offer in the future.
14. Walt Disney (NYSE: DIS)
ESPN and Magic Kingdom are just a few of the cash cows kept in Walt Disney's portfolio. The entertainment giant also includes companies such as National Geographic, Marvel, and Fox.
You might also be paying for Disney+, which is Walt Disney's way of connecting with the next generation of dreamers.
There's no denying Walt Disney has a worldwide reach. But with a revenue growth rate of 3%, it's a solid buy if you're looking to invest in a company you know.
Stock Market Investing Tips For Beginners
Once you decide to invest in stocks, the hard work truly begins. Which stocks will you choose and what strategy will you use? These are big questions to answer, but figuring out what you want from a stock can help.
Here are some things you'll want to look for as you consider which stocks to invest in:
Stick with what (and who) you know. Investing in companies you're familiar with can greatly reduce the leg work required to find out (a) what a company does and (b) how successful they are at doing that work.
Avoid penny stocks. As enticing as the low cost of these stocks is, penny stocks are risky at best. Some micro-investing apps may advertise them as a cheap way to get into the stock market, but there are better ways to invest your money without the high probability of fraud and/or loss.
Buy for the long term. Most stock research apps will guide you towards investing in a stock for months or even years if you want to truly see the potential for growth. While it's true that the market can swing in your favor seemingly overnight, it's more common to see greater change over a longer period.
Determine associated risk. You can successfully purchase stocks on some of the best investing apps out there, but if you're not assessing risk and aligning it with your strategy, it may be all for nothing. Work to at least consider how risky a stock is before you take the plunge.
Consider fractional shares over full shares. Depending on which stocks you choose, you may not be able to purchase an entire share. That's where fractional shares can help small-time investors like you still get in on the action. Brokers like TD Ameritrade offer fractional share investing. If you're wondering which is the best brokerage for fractional shares, we've got you covered there, too.
As you begin your journey of investing in stocks with little money, focus on gaining experience and learning about how it all works. If you get too caught up in analyzing the market and jumping on trends to respond to it, you reduce your chances of potential success. Stocks, in response to the market, change daily. Patience wins out more often than not.
FAQs
Can I invest in stocks with just $100?
Yes, you can purchase a few shares of a company with a lower value for only $100. Alternatively, you can also purchase fractional shares of higher-priced companies with this small investment.
How much do I need to buy stocks?
Some stocks can be worth hundreds of dollars or more per full share. However, fractional shares allow you to invest with little more than you would pay for your morning coffee. 
How do beginners buy stocks?
Most beginners invest in the stock market through an online stock broker. These platforms allow you to open an account and fund it with a small deposit to purchase your first stock. Whenever possible, you should take advantage of stock broker bonuses to obtain more investments for your efforts. 
How many stocks should I invest in as a beginner?
It can seem tempting to invest in as many stocks as possible with your small investment. However, you should consider starting with 1-3 stocks to get a feel for how the system works and how the stocks you've chosen perform.

One of the easiest ways to track your stocks is through a robo-advising app. These apps will guide you in determining which stocks you should choose based on your strategy and appetite for risk. You can also use these apps to diversify into other investments as well.

Take Stock and Prosper
Knowing that you want to start investing in stocks is the first step in beginning your investment journey. Figuring out which stocks you should purchase as a beginner with about as much knowledge as investment capital is where the rubber really hits the road.
We hope this article has helped you to see that with the right approach, you can invest in stocks that will bring you profits and support your investing efforts for years to come. Don't fall for the complicated strategies of big-time investors. Take stock of what you know already to find your way toward a more profitable future.