Did you know, the average American holds four credit cards? Also interesting is that FICO data shows Americans with higher credit scores tend to hold even more cards (FICOs of 800+ have 10 open "revolving" credit accounts, though these accounts encompass all kinds of revolving credit). When looking in my own wallet, I see five different credit cards. Like many Americans, I originally opened these accounts for the fun stuff like travel bonuses and benefits.
The bottom line is that Americans are juggling a s-load of credit cards––often at high interest rates. The national average APR on credit cards now sits at 17%, but that's just the average. Some consumers are battling 20, 25 or even higher APRs on their credit cards; all of these high APRs and cards add up to more than $100 billion in interest and fee payments alone. No wonder American credit card debt is at an all time high of $1 trillion!
Are you ready for the good news?
If you wanted to pay down your credit card debt faster, you can download the Tally iOS app now (Android available soon). Or, you can continue to read our Tally review below.
Tally Review: How to Overcome Credit Card Debt Faster AND Save Money
Recently, we became aware of Tally, an iOS app that's helping qualified consumers pay down their credit card balances faster by spending less money.
Tally gives you a lower interest rate and manages the hard work of deciding the optimal card payments at the optimal time. Additionally, you won't have to worry about any more late fees!
| | |
| --- | --- |
| | |
How Tally Works:
Let's say you're one of those 5 credit cards, 795 FICO score having people. You carry a total balance of $6,500 on 3 cards but they all have different due dates and an average interest rate of 16%.
That's where Tally comes in.
If you're approved for Tally's credit line at, say, a 10% rate*, it will automatically kick in to pay off as much as possible of that $6,500 balance on your higher APRs to maximize your savings each month (savings you can use to pay off your debt faster). Tally continues to manage your cards month after month as your spending goes up or down.
Importantly, Tally keeps track of all your due dates for the cards you've added. If you pay Tally on time, Tally pays your cards on time. And to make sure you're not incurring late fees, Tally makes at least the minimum payment to your cards a couple days before your due date.
GET STARTED WITH THE TALLY APP
Who Tally is For:
Before signing up, you'll want to make sure Tally works for you.
Tally has plans to be licensed in most states soon but is currently available in Arkansas, California, Colorado, Florida, Illinois, Massachusetts, Michigan, Minnesota, New Jersey, New York, Ohio, Texas, Utah, Washington and Wisconsin.
Tally is limited to customers who are qualified for and accept a credit line, and qualification is based on your credit profile (ex. FICO score, income, etc.). The minimum FICO score is 660.
To learn more about Tally and what Tally charges, check out Tally's FAQs.
How to Sign up for Tally:
Signing up for Tally is easy.
Download the iOS app here (Android available soon), and enter your name and email address to get started.
You'll be led through a process to scan the cards you want Tally to manage and a soft credit check (which doesn't affect your credit score) to determine if you qualify for a line of credit.
Is Tally Safe?
Tally is a Bay Area company backed by some of the best VCs (including KPCB, Shasta Ventures & Cowboy Ventures). Tally spent years building the tech and banking infrastructure to support a secure, automated debt manager app and is licensed as a lender.
There's also the "safety net" aspect of Tally facilitating payments and saving you from late fees (since late fees can give banks a reason to raise your interest rate and cost you even more money over the course of your balance).
Do We Recommend Tally?
Generally speaking, Tally is for anyone who likes their credit cards for the convenience and rewards but dislikes the high APRs, annoying late fees and hassle of managing multiple cards.
If you're in a Tally-covered state and qualify for a line of credit, we recommend using Tally to take advantage of a lower interest rate to pay down your credit card debt faster.
*Depending on your credit history, your APR will be between 7.9% – 19.9% per year. Similar to credit card APRs, it will vary with the market based on the Prime Rate. (This information is accurate as of July 2018.)
Our Pick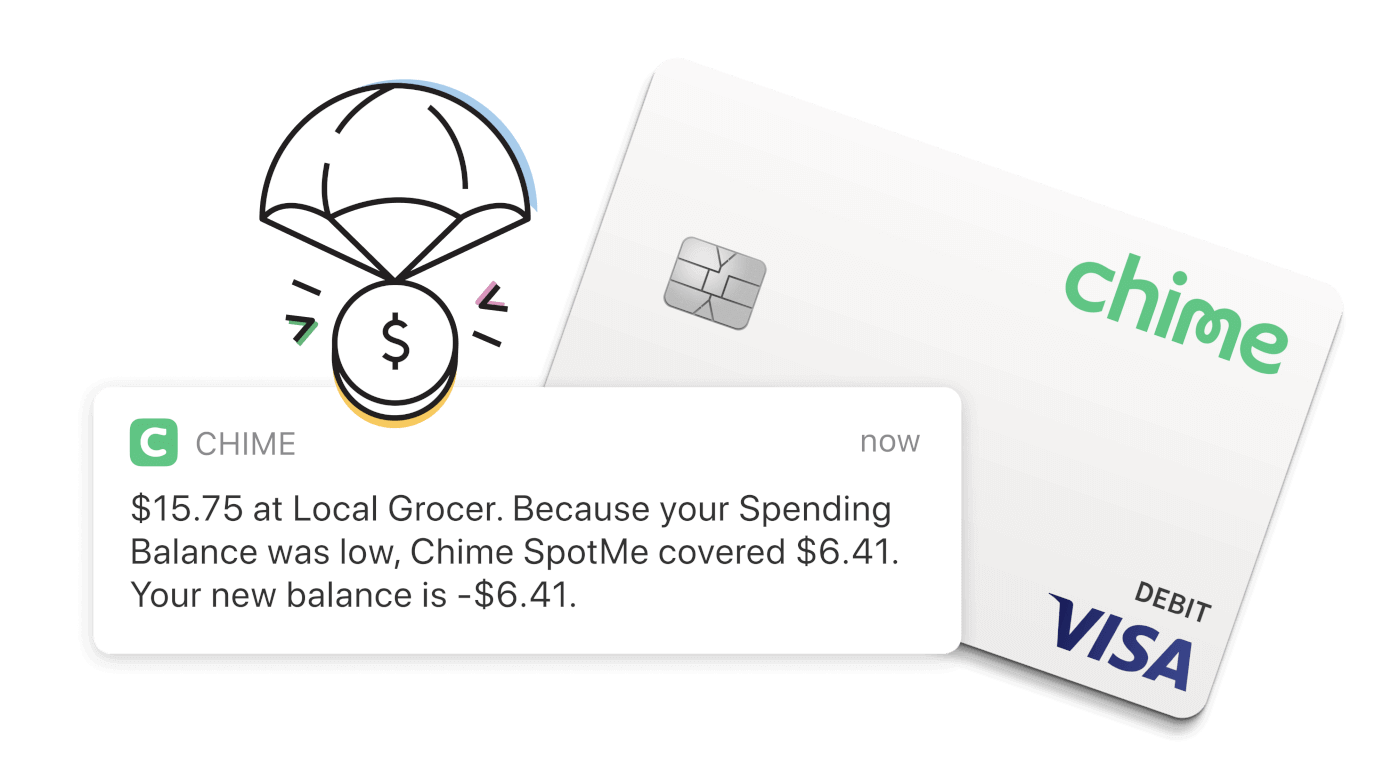 Chime Banking
Experience fee-free overdraft up to $200

*

when you set up direct deposit with SpotMe.
Let Chime spot you when you need that little extra cushion to cover an expense.
Join the millions and make the switch today!
SIGN UP FREE
*SpotMe eligibility requirements apply. Overdraft only applies to debit card purchases and cash withdrawals. Limits start at $20 and may be increased up to $200 by Chime.