Ever wanted to make extra money on the side using side hustles? I know for most, the biggest issue they ever have with money is their income or the lack of it. In fact, 44% of workers aged 25-34 and 39% aged 18-24 also have side gigs, according to a recent CareerBuilder survey of 3,244 people.
A side hustle or the "second job" is a concept that has been branded by the millennial generation.
Besides the regular 9 to 5 clocked hours, some millennials design websites, some tutor a subject and some others run odd errands to make a few extra bucks on the side.
In fact, the gig economy, characterized by independent contract jobs, has been growing at a faster rate than payroll employment.
According to a report by CNBC, the number of independent contractors have increased by 27% more than the traditional clocked-hours employees in the last 2 decades.
If you want to take complete advantage of the opportunities existing in the gig economy or just looking for ways to make extra money, below are some of the best side hustles you can pursue to earn an additional income.
This is what making more money can do for you:
Join the other 44 million other people who reported having a side hustle in 2020 to make extra money. As the gig economy develops, so do gig economy jobs and opportunities to earn money fast or for free.
The only thing you need to know is where to look.
22 Easy Side Hustles for Millennials
If you could use another side hustle here is a list of some easy side hustle ideas for Millennials that might help:
1. Take online surveys.
Taking online surveys to make extra money is a no-brainer. As a Millennial, you definitely won't get rich or make hundreds of dollars per day with paid surveys alone, but you won't waste much time, and you can make some money the easy way. Here are some of my favorites:
Survey Junkie: This is a free survey app for your phone that pays you to take online surveys, participate in focus groups, and try new products. And, I really mean free all around – free to join and they don't charge anything to be a member (they will actually pay you in cash via PayPal). You can get a free registration bonus for free when you join through this link.
2. Find out if stores owe you a refund.
So this happened. I bought something online from Target. The price of the Keurig cups I purchased dropped in price after the fact.
I effortlessly got refunded without doing a thing by using price rebate apps.
I didn't have to do anything, other than originally sign up for Capital One Shopping. Sometimes you will need to call or email customer service to receive a refund but it's as simple as that.
This free app will scan your emails for any purchase receipts from dozens of online retailers. Overall, Capital One Shopping Price Protection can help you receive reimbursement when possible.
Remember, it's 100% free!
Capital One Shopping compensates us when you sign up for Capital One Shopping using the links we provided.
3. Get paid for grocery shopping.
You should definitely know about apps like Ibotta. This cell phone app is available for iOS or Android phones and can help even the busiest Millennial score some extra cash.
You can earn cash back on your grocery receipt, Uber rides, and through referring your friends to Ibotta.
Bonus: Download the Ibotta app through this link and get $10 added instantly to your account + save $1 on every Uber ride.
4. Download an app that gives you $50.
Are you a Millennial that uses your phone constantly?
By using the internet as you do every day, Nielsen invites you to make a difference – and you can make money too. I downloaded this app and make around $50-100 passively… it's a legit app.
You don't really have to do anything other than initially registering your computer or phone.
This company will pay you $50 a year to keep their app on your favorite internet browsing device and they also give away $10,000 each month. So you can possibly make more than $100.
5. Earn money playing

solitaire.
Looking for another easy side hustle for Millennials? How about playing solitaire on your phone for real money?
Solitaire Cube is an addicting game where you can play Solitaire on your phone.
It's pretty easy to get started and the game will match you up with other players who have the same level of skills in real-time.
Solitaire Cube includes tournaments and head-to-head competitions with real cash prizes (where available). That's what I was interested in most.
If you deposit money you can enter cash tournaments against other players. Cash outs are through PayPal and I had no issues withdrawing or depositing money.
How to play? Stack cards into piles to sort them by their suit. Sound easy? It is and you can learn more in my recent Solitaire Cube review.
6. Lower your bills with automation.
Saving money should be easy for Millennials, and now it's even easier with companies like Rocket Money.
Rocket Money users saved over $1,000,000 in the last month. I personally love that you can get your savings results in less than a minute.
Over the last week or two, I've utilized Rocket Money to cancel multiple subscriptions. I'm now saving $80-$100 a month due to canceling these subscriptions.
Stop paying more for cable and internet than your neighbors, sign up for Rocket Money here, provide your account details, and let Rocket Money save you money.
Stop getting ripped off — Rocket Money can negotiate your bill down for you and works with Comcast, Time Warner, Charter, and any other provider.
Bottom line: It was able to save me some money. If you are at all interested in saving money, you should be using Rocket Money.
7. Get Paid Today with Apps
Cash advance apps, also known as payday advance apps, allow users to borrow money before their paycheck. They can be used to bridge the gap between paychecks.
These cash advance apps help you get your paycheck early and can help you borrow money instantly so you can get up to $500 instantly. I mean you worked today, get paid today.
These apps will pay you so you can make it to your next payday:
Dave – Dave can spot you up to $500 so you can make ends meet. No late fees, interest, credit checks, or hidden hands in your pocket.
Empower – With Empower, you get paid today and can access up to $250 from the pay you've already earned, without hidden fees or interest.
8. Make money with alternative investments.
Alternative investments are becoming more common among individual investors — especially Millennials, thanks in large part to Yieldstreet.
Investors may earn passive income and expand their wealth by mixing a portfolio with multiple asset classes, such as real estate.
Yieldstreet offers a variety of investment alternatives depending on your specific objectives and degree of expertise.
Most people invest in the multiasset class fund, the Yieldstreet Prism Fund, which allows investors to pool a minimum of $10,000 to invest in this single fund.
This is a great way to earn money by diversifying in alternative investments. If you are at all interested, I recommend you get more information from Yieldstreet here.
9. Earn money delivering food.
DoorDash lets any Millennial become their own boss and make deliveries on their own time. It's one of the highest rating gig economy jobs.
You choose the hours you work and get paid cash per order (once you have access to fast pay). Rates will vary by location.
Once you sign up to become a dasher, you can earn an average of $15-25 an hour.
This is such an easy way to make money by delivering on your free time while making extra cash and funding your personal goals.
Click here to sign up with DoorDash
10. Use your time to earn free gift cards.
If you're a Millennial that that is free nights and weekends, you can spend time learning how to earn free gift cards. Getting free gift cards sounds like a dream but it's realistic with these fool-proof ideas:
11. Check class action lawsuits.
If you use a product that's involved in a class-action lawsuit, a little online legwork could get you a cash payout.
The rules of each settlement are different, but in most cases, you'll have to provide proof of purchase or product use, like a serial number or a receipt.
Once you fill out your online claim form, you may have to wait a few weeks or months before receiving your payment.
12. Claim bank bonuses
One option for millennials looking to make some extra cash is to collect bank bonuses. Many banks offer sign-up bonuses and other incentives to attract new customers.
By taking advantage of these offers, millennials can earn extra money without having to commit to a full-time job or invest a lot of time.
In this era of easy access to information and technology, it has become easier than ever to learn about these bank bonuses and how to maximize them. You can see some of my favorite banking offers currently live below:
13. Sell on eBay.
Selling your unwanted items around your household on eBay is a great easy side hustle. I've been using eBay for about 7 years now and it is very easy to sell things around your home that you no longer use or find items that you can purchase for cheap and then flip them on eBay for a profit.
I personally made $1,1379.79 one month by flipping iPhones. Just make sure that you keep the fees into consideration.
14. Get $10 from this rewards site.
Swagbucks is another great survey site to make some extra money. It's similar to Survey Junkie, but there are also a few other ways you can earn money as a member (including a $10 bonus just for signing up).
Other ways you can make money with Swagbucks outside of surveys:
15. Refinance student loans.
Refinance your student loans, like now. Sometimes you can make extra money just by finding new ways to save. A big one that many people fail to remember is that you can save around $300/month just by refinancing your student loan debt.
Interested in refinancing your student loans right now? If you have a good credit score, you should refinance with a reputable company like SoFi.
16. Watch videos online as an easy side hustle.
The next thing you can do is sign up for InboxDollars which pays you, in cash, to watch fun videos & take surveys.
If you sign up before the end of this month, they also give you a $5 free bonus just to give it a try.
By spending just 5-10 minutes per day on this (either on your lunch break or during TV commercial breaks) you can earn and earn an extra $50/month.
More people should be doing this easy side hustle!
17. Get paid to play games.
We all heard the old saying "Time is money" right?
Instead of playing games on your phone like everyone else and feeling bad for wasting your time — now you can get paid for it with this easy side hustle.
Getting paid for playing games sounds like a dream. But if you download a free new app, and then download games from it and play, you earn money.
As you level up you can earn more money for cash rewards or gift cards.
This is a great opportunity for those looking to get paid for something they enjoy, like winning free gift cards and cash for playing games. I use it and it is legit and has over 35,404 positive reviews in the Google Play store.
If you're interested, I recommend you download the app from the Google Play store for free by clicking here.
18. Get paid to lose weight.
HealthyWage offers people the opportunity to earn cash for losing weight. Earn cash for losing weight? Sounds too good to be true, but Healthywage's mission is to help people lose weight by offering cash prizes to make weight loss more fun and effective.
You start by using the free calculator to find out how much you can win for hitting your weight loss goals. Once you determine your goal, you can sign up and start your HealthyWager.
If you hit your goal, you win the cash prize! Weight verification is done simply (from your own home!) through the HealthyWage app and payouts are handled quickly and efficiently through check or free Paypal money.
19. Earn money with real estate investing.
Another approach to help you make money is through real estate investing crowdfunding sites like RealtyMogul. RealtyMogul provides institutional-style commercial property deal opportunities to both accredited and nonaccredited investors.
RealtyMogul follows a traditional path to wealth, like that taken by "buy and hold" real estate investors seeking to create passive income through real estate investments including office, retail, and apartment buildings.
Investors can participate in the platform's diversified REITs, including a multifamily-focused fund, for as little as $5,000. More than $500 million has been invested in commercial real estate assets valued at more than $2 billion.
20. Walk dogs for money.
If you think happiness comes from doggy kisses and wagging tails, then you would be perfect for this awesome opportunity from Rover.
Rover is the nation's largest network of pet sitters and dog walkers. They offer a ton of different services to help pet owners give their four-legged buddies the attention and care they deserve when they can't.
Rover takes pride in its amazing customer care and 5-star sitter rating and Rover is full of dog lovers like yourself.
It's a great company to work with and nothing beats adding some extra income while playing with a bunch of different dogs!
As a Rover Sitter, you can earn up to $100 per week (or more) and don't need to worry about networking and marketing yourself – Rover does it for you. So, add a little more happiness to your days and get paid to enjoy some quality pup time – it's a win-win.
21. Play bingo for money.
Millennials should learn about Blackout Blitz (iOS only) which is a brand new bingo style game where you can win real-world rewards and cash prizes. This game boasts over 13K+ positive reviews in the App Store.
Dive fast and use fun boosts to take the Bingo world by storm. Travel the world and play in amazing and exotic places. A recent player left a review saying:
"Are you going to make $700 from this game? No, probably not possible! But the two days I've been playing this I've earned about $34.59! "
It takes concentration, speed, and strategy to become a bingo master. Do you have what it takes?
22. Earn passive income online.
Wouldn't it be great if you could invest in commercial real estate and apartments without dealing with all the hassle of buying, improving, and re-selling real estate?
You don't have to be a millionaire to invest in these types of properties. You can now invest in large-scale real estate for as little as $10 with Fundrise.
Through their real estate investment products, investors earned an average of 8 – 11 percent on their money last year, and all without painting a wall or dealing with unruly tenants.
There is a reason why they currently have over 200,000+ users, this app really pays you!
You can also look into becoming a real estate agent.
Why Do Millennials Love Easy Side Hustles?
In today's fast-paced and increasingly expensive world, many millennials are finding it challenging to make ends meet.
With student loans, high rent, and other expenses, it can be difficult to save money or build wealth.
As a result, many are turning to side hustles to supplement their income and achieve financial stability.
Are Online Easy Side Hustles Worth It?
I sure think so. I tell most of my readers to use easy side hustles to increase their savings rate to become financially free.
These are 5-star side hustles that you can take advantage of in order to supplement your income. These proven methods are guaranteed to help add some extra cash to your bank roll.
If you wanted more ways to make money online besides these easy side hustles, you should check how to get paid to walk or here's my list of favorite survey sites.
Earn up to $100 today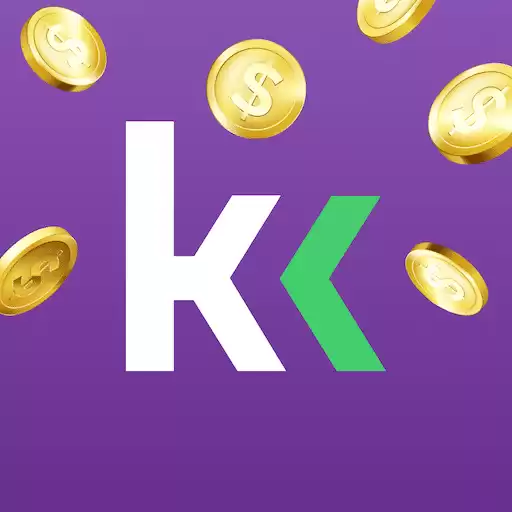 KashKick
Trusted by 2M+ users like you
This site pays you cash to play mobile games, save money, take surveys, and see offers — make $100 today. Over 2 million users agree that KashKick is a fresh and lucrative way to earn money and get paid directly to your PayPal!
SIGN UP & START EARNING NOW