Want a way to walk for money? There are a few apps that allow you to get paid for walking.
I thought to myself, these apps that pay you to exercise must be a scam, right?
I decided to download the apps that reward you for walking to see if you can actually make money by walking or working out.
The Best Apps That Pay You For Walking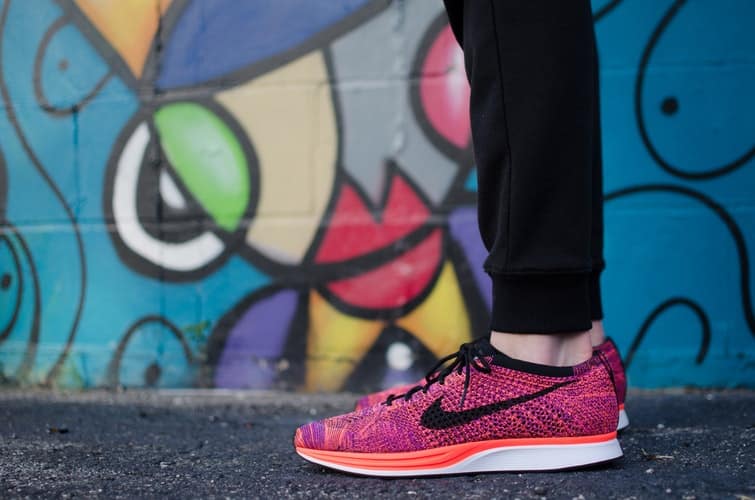 1. Sweatcoin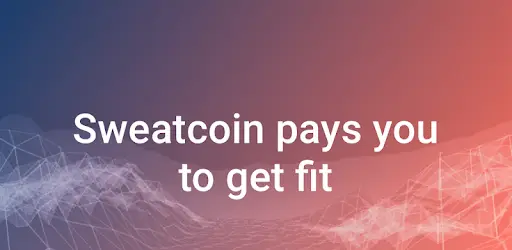 Sweatcoin is a digital currency (cryptocurrency) that you earn by walking or running. Sweatcoin will track & verify your outdoor steps using your iPhone or Android phones accelerometers and GPS location. Those steps get converted into their digital currency — Sweatcoins.
1,000 Outdoor steps = 0.95 sweatcoins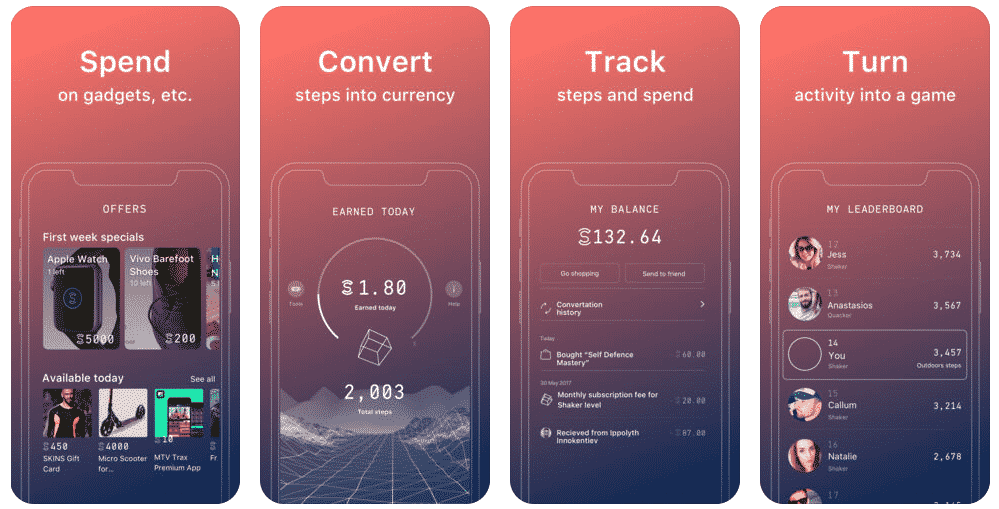 Is Sweatcoin a Scam?
You will be glad to know that Sweatcoin is not a scam.
You will get paid to walk and be fit.
However, you should not expect to get rich with just solely using the Sweatcoin app. You will be able to make money, but you won't make unrealistic amounts of money but it is a great way to make passive income.
After downloading Sweatcoin on your phone, it tracks your outdoor steps throughout the day and rewards you with about 1 SWC (1 Sweatcoin) per 1,000 steps you make.
What can I get for Sweatcoins?
These coins can be redeemed for goods, services & experiences ranging from anti-gravity yoga classes to electronics, magazines, healthy energy drinks, music downloads, watches, running shoes, electronics, and much much more.
You can even combine your Sweatcoins with your friends and get an iPhone 8, Fitbit, or any items on the offers page.
How Much Have I Made With Sweatcoin?
How much you can make with Sweatcoin really is dependent on how active you are on a daily basis. The more active you are, the more you are able to make with Sweatcoin. I had the Sweatcoin app for two weeks and I have made barely anything. Not anything extravagant, but you can get 5 Sweatcoins from referring your friends. And that adds up.
So Is Sweatcoin Worth It?
I think it is, Sweatcoin is certainly worth it! A free app that PAYS YOU to walk or get fit, what's not to love?
Sweatcoin Reviews: Make Money For Every Step You Take
Sweatcoin Promotional Bonus
If you are looking for a Sweatcoin bonus, you can sign up through this link to get a registration bonus: https://sweatco.in/i/signupbonus
Is Sweatcoin available for both the Apple App Store and Google Play?
Yes, you can get Sweatcoin if you have an Android phone or Apple iPhone.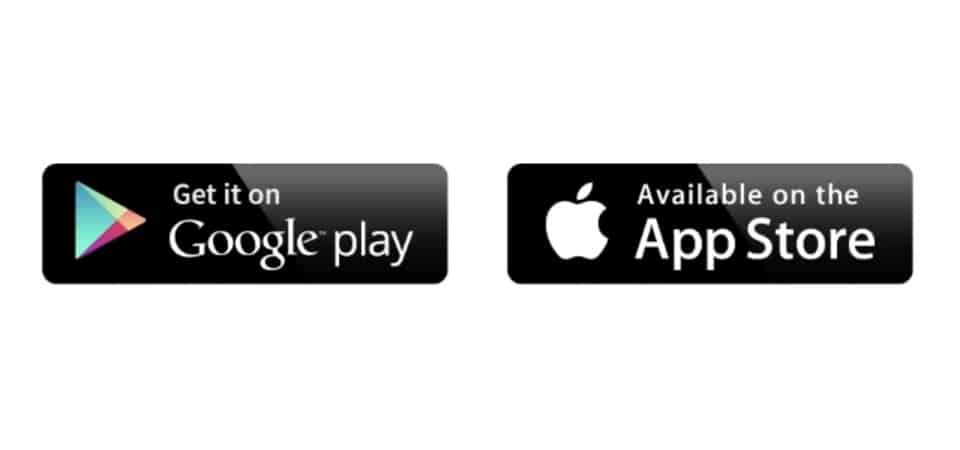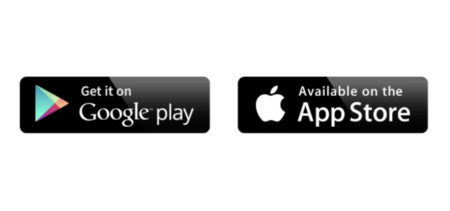 2. Achievement
Did you know you can walk for money with the Achievement app?
If you are looking for a quality app that allows you to earn more money then you should look into using the Achievement app.
The app claims they think making healthy decisions should be fun and rewarding. That's why they built Achievement, to help you reach your health goals and help others along the way, too.
How Does Achievement Work?
The health app
Achievement
gives you points for healthy actions like walking, tracking your food, or taking health surveys. You earn points which can be redeemed for cash or
Amazon Gift Cards
. For every 10,000 points, you earn $10 and there is no limit on your earnings.
It connects to your phone and fitness apps you may have like your Fitbit, Apple Watch, or MyFitnessPal. You can earn 10 points just for
signing up with Achievement
and connecting an app.
Once signed up you can connect to your Achievement dashboard on your phone to view your rewards and they also allow you to check for offers on the My Achievement
dashboard online
.
How Many Apps Can Achievement Connect Too?
In total there are 27 apps (The Achievement website says 40+ but I only counted 27 in the Apps pages) you can sync your Achievement app to in order to earn more points.
These are not obscure apps either, they include very popular and well-developed applications so most people can get connected.
Achievement App Referral

Once you do become a member, you can refer your friends and earn bonus points. For every new friend that signs up you get 100 points. So if you refer 10 friends that's $1 right there!
Is Achievement Legit and Worth it?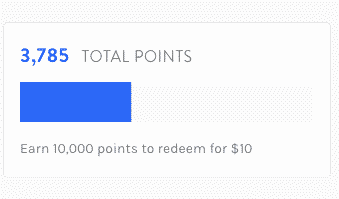 I've had the app on my phone for a few weeks now and after checking I am only at 3,785 points.
I should preface that I may not be the most active person, so your mileage may vary. I am active in that I lift on a daily basis, but I'm not going hiking every other weekend.
I should note, that I added the achievement app on my list of 100+ Ways To Make Extra Money, and received 200 points from others joining using my referral link. So I really should organically be at around 3500 points.
If you love being outdoors, running or cycling, I imagine you could get to $10 in a short amount of time. What I love about this app is that it gives me the motivation to get up in the morning and be active.
Do you need help for more motivation? Then I would consider looking into the Achievement App.
If you wanted another honest review, here is someone who posted a video on Youtube who tried to gain the max amount of points with the Achievement App:
Make money by exercising with the Achievement App
You won't get rich by any means by installing this app on your phone. It takes a while to make some money, however, it's pretty passive and you can just go about your normal day and walk for money as the points will accumulate passively.
So if you were to install it today, you would probably have $5 sometime in the next few months just by going about your day as normal.
I'm basing this off of my knowledge of other money-making apps. If you wanted to try something else other than Achievement, consider could consider watching movie previews, youTube, and like videos which pay a lot more.
Many of you have come here by searching "how to walk for money." Well, here the fact is you can't make much.
If you wanted some quick cash, consider taking online surveys with SurveyJunkie. Survey Junkie survey interface is super smooth and intuitive (unlike the majority of other survey companies), and members are paid in cash via Paypal.
$1.6M+ monthly payout to its members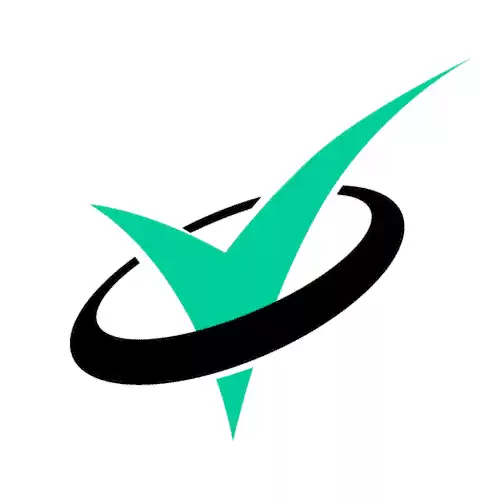 Survey Junkie
Over $55,000 Paid to Survey Junkie members daily
Survey Junkie is one of the highest-paying survey sites available. Complete three or more surveys a day, and you can earn as much as $100 monthly. With $76 Million paid out to date, Survey Junkie is one of the best survey sites available.
Start Earning
Survey Junkie Review
3. HealthyWage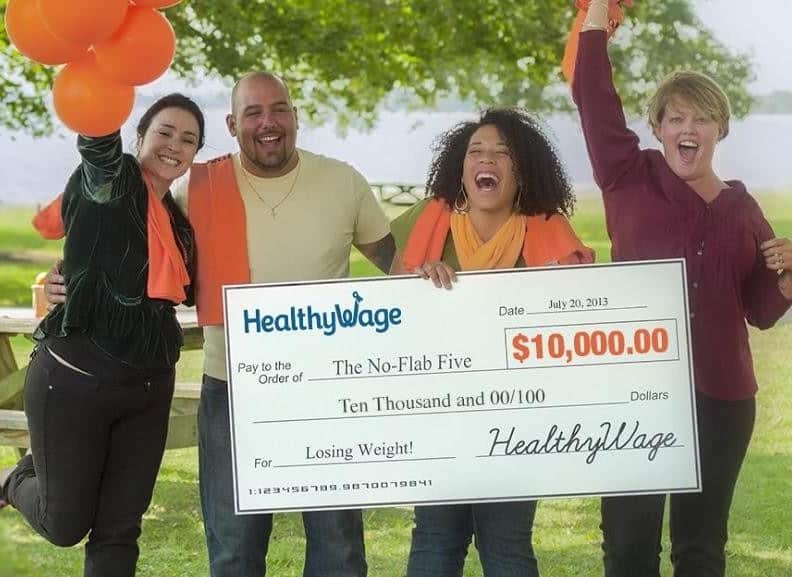 HealthyWage offers people the opportunity to earn cash for losing weight. Earn cash for losing weight? Sounds too good to be true, but you read it right.
The company was founded in 2009, and its HQ is in New York, and part of its mission is to provide ways to have a measurable impact on the growing obesity epidemic in the US.
They do this by legitimately offering cash prizes to make weight loss and fitness more fun and effective. Since HealthyWage was founded they have been featured in literally hundreds of newspapers, magazines, TV shows, blogs, and website.
How can you make money with it? You essentially bet on yourself and how much weight you can lose. Since they are promoting ways to be healthy, your winnings depend on how much weight you lose and how much you bet. It's a great way to make money and be healthy at the same time.
This company is great and I continue to be inspired by the many, many success stories that they share. Check out a few of the recent ones below.
If you're interested in getting paid to lose weight, I recommend you sign up for more information from Healthwage here.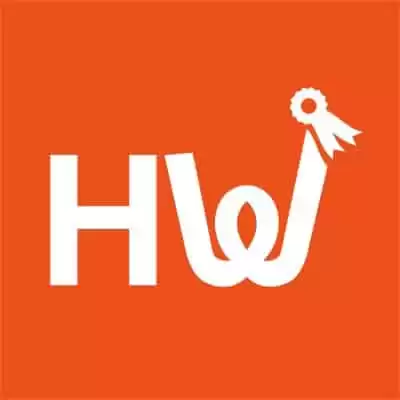 HealthyWage
HealthyWage is a program for people who want to start dieting in a way that is fun, competitive, and potentially rewarding. As a member, you and your friends, family, and coworkers can bet against yourselves and potentially walk away with hundreds or even thousands of dollars in your pocket.
See Prize Calculator →
Other Ways to Get Paid to Walk
Apps like Runtopia, Walgreens Balance Rewards, MapMyFitness are all popular ways to get paid to walk. But what are other options? Here are some apps you may not have heard of.
4. Higi
Higi not only monitors your walking but also your general health. You may input details like body fat, blood pressure, weight, and much more. Higi has "health tracking stations" in select pharmacies throughout the United States.
The more you look into those stations and exercise, the more rewards you'll be able to earn.
Any fitness tracker and your phone are all you need to connect HiGi. You may earn points for up to one mile of walking each month and week by completing specific objectives.
You may then use those points to obtain specific rewards such as discounts and sports equipment.
Although you won't be able to earn money and the awards will need you to purchase things, but you'll be able to donate your points to charity.
5. Stepbet
Stepbet differs from Higi in that you are compensated for walking by meeting your own step goals and collaborating with others. Stepbet will track your existing activity and create step objectives that encourage you to walk more than you do when you join the app.
After that, you start a game and wager $40 (usually), which entails being active for four days each week and executing two "power" days every week.
If you don't achieve your objectives that week, you lose. If you do attain your goals, you split the whole amount among other players!
If you adhere to the game and participate each week, you'll make a few dollars more than you committed to!
6. FitPotato
Walking, jogging, and overall fitness might be tedious to you or you may just not have the desire.
FitPotato is another app that may be of interest to you and pays you to walk or exercise. The following are the steps for using the app.
The app's main feature is that it allows you to challenge friends and other FitPotato users to win money for steps. You can join a weekly prize group and complete three sessions in seven days to win.
Whoever completes all three lessons by the end of the week gets a share of the weekly prize. And, if you're the only winner that week, you'll get the entire pot!
There are several alternatives to consider, including walking, jogging, or even dog walking. It's available on both iOS and Android.
7. EarthMiles
Employers who use EarthMiles may get their staff more engaged by helping them participate in company wellness programs.
Employees who participate in these activities will be paid for their efforts.
You may make money by downloading the app for iOS or Android, becoming a member of the program, and participating in their campaigns. One example is various fitness activities such as walking, running, cycling, and so on.
Points can be used to get discounts, health products, classes, and more as your account progresses.
Unless your firm utilizes EarthMiles or you own a business and find it interesting, this app won't be for you.
8. Gigwalk
Gigwalk helps other firms gather data about items or other services to sell.
Gigwalk matches tasks to you based on where you are so that they may be completed.
You will be compensated for completing their assignments and have control over the process all the way through the app.
Essentially, you'll be going from one business to the next, walking, and checking out items and providing feedback via the app. The majority of activities take only a few minutes, but you may pick ones that need more time.
According to their website, payments can range from $3 to $100 depending on the deal.
9. Charity Miles
Charity Miles is a fantastic app to have on this list.
You can earn money for a charity in their sponsored list instead of being paid to simply walk straight. For every mile you walk, bike, or run — you may help contribute to a charity on their list. You may be sponsored by friends or coworkers, and vice versa.
It's an excellent method to remain active while also giving back.
Other Ideas to Get Paid to Walk
Depending on your schedule, you can also reach your weight loss goal by taking gigs that force you to walk and be on your feet.
Some examples would be walking dogs with Rover, delivering food as a dasher with DoorDash, or shopping for groceries with Instacart.
Highest paying?
Some of these options pay in PayPal cash, which is even better.
If you plan on being fit, don't forget to utilize Apple Health or Samsung Health to keep track of your fitness and health.
Getting paid to walk is possible with the ideas and apps on this list.
Good luck getting fit, and getting paid!
Earn up to $100 today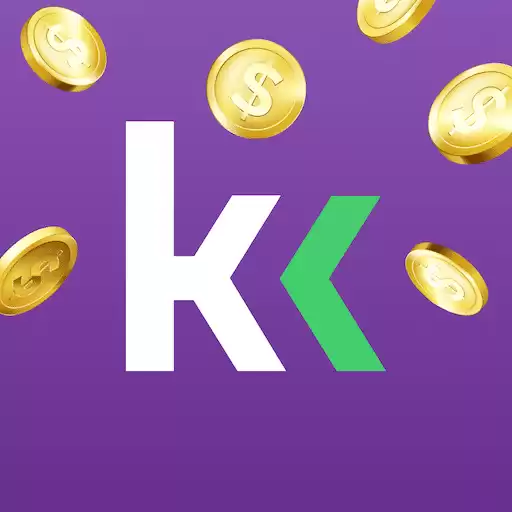 KashKick
Trusted by 2M+ users like you
This site pays you cash to play mobile games, save money, take surveys, and see offers — make $100 today. Over 2 million users agree that KashKick is a fresh and lucrative way to earn money and get paid directly to your PayPal!
SIGN UP & START EARNING NOW