Discovering the easiest bank accounts to open online isn't too difficult.
Online bank accounts are particularly useful because they bring an element of convenience to the mix. That's why it's not surprising that many people are looking to open a new checking account online.
Our list below of the easiest bank accounts to open online includes several major banks, as well as some neobanks.
Depending on which bank account you open, you'll need to meet several different requirements. Our guide includes those elements so you can be better prepared and know what you're signing up for.
Are you ready to learn more about the easiest bank account to open online? Let's get started!
15 Easiest Bank Accounts to Open Online
Many of us might remember opening our first checking or savings accounts at a physical bank location, but for some millennials, interacting with banks online is everyday practice.
Here are over a dozen of the easiest bank accounts you can open online. 
1. Easiest Bank Account to Open – Axos Bank
In addition to free business checking, Axos Bank also offers free rewards checking, CDs, money market accounts, savings, and IRAs. Axos also gives its members access to 24/7 customer service on the phone and through online chat.
Axos Bank doesn't charge any monthly service fees and reimburses you for any ATM fees without limit. You can also take advantage of tiered competitive interest rates if you meet the minimum deposit requirements.
Opening an Axos Bank account requires downloading the app and choosing the appropriate account. You'll then input your personal information, prove your identity, and take hold of your new Axos Bank account.
You can open a bank account with Axos Bank here.
Earn $300 bonus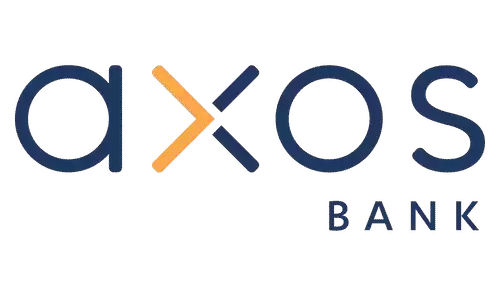 Axos Bank® Rewards Checking
A free account with unlimited ATM fee reimbursements. You don't have to worry about keeping a minimum balance with Axos' Rewards Checking. As with the bank's other checking accounts, there are no monthly fees, and all fees charged by domestic ATM operators are reimbursed. Axos doesn't charge any ATM fees itself.
Open Account
Read Review
Chase is known for having one of the best banking apps out there. The user-friendly app lets you manage your finances from wherever you might be in the world in one convenient location.
If you're looking to avoid bank fees, Chase also allows its customers to waive monthly fees with easily achievable actions. This bank often runs promotions throughout the year for its checking, money market, and savings accounts.
You have to be at least 18 years old to open a Chase bank account, no matter which option you choose. After you've read through and agreed to the legalities surrounding Chase bank accounts, you'll complete an application that asks you for basic personal information.
Next, you'll verify your identity and make a deposit. After you activate your debit card, you're ready to go.
You can open a bank account with Chase here.
Earn $200 bonus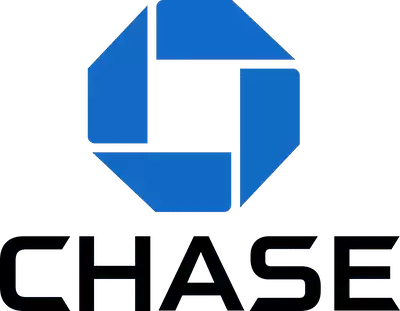 Unlike some of the banks on our list, Chime requires that you have a checking account to open a Chime savings account. While this might be a hitch in your giddyup, Chime does offer automatic savings that allows you to put up to 10% of your check away for a rainy day.
In addition, Chime doesn't charge overdraft fees, foreign transaction fees, or monthly maintenance fees. You don't have to meet any minimum balance requirements but you can take advantage of a network of over 60,000 ATMs.
A Chime bank account allows you to get your direct deposit up to two days early. You can also use the Round Up feature with debit card purchases to increase your savings.
To open a Chime bank account, go to the App Store or Google Play Store and download the Chime app. You'll need to complete the online application that asks you for standard personal information.
Once you're approved, Chime will send you a free debit card. You'll also have the opportunity to set up direct deposit to potentially get your next deposit up to two days earlier.
You can open a bank account with Chime here.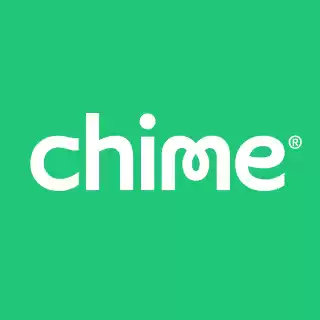 Chime
Chime is an award-winning mobile banking app with no monthly fees that can get you paid up to 2 days early with direct deposit. With over 135,000+ five-star reviews, Chime makes mobile banking easy with a modern and intuitive banking app that handles everything from tracking your spending and savings to paying friends.
Open Account
Voted one of the best neobanks, Current offers a checking account that comes with more budgeting tools than you could imagine. Plus, there are no monthly fees or minimum balance requirements to meet.
Current's basic checking account does offer a debit card that comes with cashback rewards. You'll also have the opportunity to utilize savings pods and earn a competitive APY for your balance.
While you can't use a checkbook with a Current bank account, there are over 40,000 ATMs to help you manage your money. Opening an account requires you to be 18 years old and have a permanent U.S. address.
You can easily open a new Current bank account on your smartphone once you download the Current app. Verify your identification and your new Current bank account awaits.
You can open an account with Current here.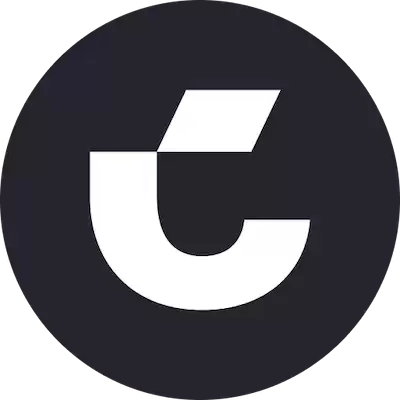 Current
Current is a mobile banking app with a Visa debit card that lets you build your credit, gets you paid up to two days faster with direct deposit and gives you free overdraft up to $200 with no hidden fees. Earn up to 15x points on purchases that are redeemable for cash back, 55,000 fee-free in-network ATMs, and instant gas hold refunds.
Open Account
5. UFB Direct
This bank doesn't offer checking accounts, even though it's a division of Axos Bank. Instead, you can open high-yield savings accounts and money market accounts to manage your money.
For example, the UFB Preferred Savings account gets you up to 5.02% APY with tiered rewards. Savings accounts also come with a free debit card and access to over 91,000 ATMs.
UFB Direct doesn't require a minimum deposit or charge monthly maintenance fees. This fully-online bank also offers 24/7 customer support to help guide you in times of need.
To open a UFB Direct account, you'll need to have passed your 18th birthday. You'll complete the online application with your personal information, in addition to choosing which account you want to open. 
Opening a bank account with Albert is easy, especially when you know your funds are backed by member-FDIC Sutton Bank. Albert offers checking, savings, and investing accounts you can leverage to your heart's content.
In addition, apps like Albert can help you obtain a cash advance if money gets tight. Albert lets you borrow up to $250 without fees.
Albert's Cash account includes a cashback debit card that grants you access to over 55,000 ATMs. This easy-open bank account doesn't come with monthly fees or a minimum balance requirement.
However, you can get paid up to two days early with Albert Cash. You can also set up an Albert Savings account and automate your savings to receive an annual bonus.
You can also take advantage of more benefits with an Albert Genius plan. Learn more about this premium plan and other features in our in-depth Albert app review.
Opening an Albert bank account requires you to be a U.S. resident who is 18 years or older. You'll need to have an existing bank account and download the Albert app to begin.
The app asks you to enter your personal details, including your name, email address, phone number, and physical address. You'll be asked to verify your phone number and answer a few questions about your financial goals.
All that's left is to link your existing bank account. You now own a new Albert bank account!
Ranking as one of the best digital banks, Ally Bank doesn't charge overdraft fees or monthly fees. Plus, you don't have to meet minimum balance requirements to waive the monthly fees, because, as we stated, there are none.
Ally Bank offers checking and savings accounts, as well as money market accounts with higher APYs than other online banks. When it comes to customer service, Ally Bank excels.
To obtain access to over 43,000 ATMs and the many features associated with an Ally Bank account, you'll need to choose which account you'd like to open first. Then, it's a matter of proving your identity, choosing your funding method, and funding your new Ally account.
While this bank currently is not accepting new applicants for the cashback checking account, you can sign up on the Discover website to get notified when they open up again. In addition to offering some of the best bank accounts, Discover also incorporates a high-yield savings account into its repertoire.
Discover also offers retirement accounts, CDs, money market accounts, and loans of several varieties. Many of these accounts come with no minimum deposit and a lack of monthly maintenance fees as well.
Discover is a full-service online bank with a user-friendly app you can use to pay bills and manage your money. You can even use Apple Pay to earn cashback.
Opening a Discover account requires your personal information, including your Social Security Number. You'll receive an email confirmation after you register for your account.
To open a new account, Juno requires you to enter your personal information, including your date of birth and Social Security Number. Once you provide proof of identification, you can take advantage of an account that comes with no monthly fees and 5% cash back on debit card purchases, including cryptocurrency purchases.
When you set up direct deposit, you can also get Juno coins, which are a type of cryptocurrency. If you deposit between $10,000 and $250,000, you can earn an additional 3% cash back bonus.
If you want to open a bank account online with no deposit, Marcus by Goldman Sachs is at the top of the list. Opened in 2016, this bank offers many of the basic accounts we've talked about thus far, in addition to loans and credit cards.
However, Marcus does not offer a traditional checking account. Instead, this bank offers a wealth of financial tools you can use, from calculators to Marcus Insights that help you better manage your finances.
The money you deposit into your Marcus account earns competitive interest. There are no wire transfer fees, monthly fees, or minimum deposit requirements.
Marcus offers same-day transfers of up to $100,000. If you're already a Marcus customer, you can easily log in through the user-friendly app.
If you're new to Marcus, you'll need to enter your name, contact information, Social Security Number, and employment status. Then, you'll be prompted to link your checking or savings account to fund your new Marcus account.
Like Marcus, Synchrony only offers savings accounts and CDs. With no minimum balance requirements to meet or monthly fees to worry about, Synchrony makes it easy to save money and invest.
You can avoid ATM fees as long as you use in-network machines. However, should you use an out-of-network ATM, Synchrony will reimburse you up to $5 each month.
Opening a Synchrony account requires you to complete the online application. After providing your contact information, you'll link a funding account and transfer funds.
A United Bank account features free bill pay, budgeting tools, mobile deposits, and payments via Zelle. You can choose from checking and savings accounts as well as CDs.
As per standard, United Bank requires personal information volunteered by you to open an account. Once you prove your identity and furnish the opening deposit, your United Bank account is ready to go.
In addition to the many cash advance apps that work with Varo, owning a Varo account can help you manage your money, get paid early, and save at the same time. This user-friendly bank doesn't charge monthly fees or overdraft fees and doesn't require you to deposit a minimum amount to open a new account.
Like Chime, Varo requires you to open a checking account to access the Varo Savings account. This online savings account earns 3% APY which can increase to 5% APY if you meet specific requirements.
Varo also incorporates an automatic savings tool into its checking account. You can also take advantage of Varo Advance to get up to $250 with no interest for a $20 fee.
With the Varo Believe secured credit card, you can boost your credit with everyday purchases. Plus, this secured card is fee-free.
To open a Varo account, you'll need to be at least 18 years old with a smartphone. Download the app, enter your personal information, and add funds once your identity is verified.
Ranked as one of the best national banks, Wells Fargo offers both in-branch and online banking. With over 12,000 ATMs and 4,700 physical branches, it's one of the larger banks still operating in both spheres.
If you're 18 or older, you can create a new Wells Fargo account online. Younger applicants can create an account if they meet basic age requirements and visit a Wells Fargo branch in person.
The online application will ask for your name, address, date of birth, and Social Security Number. You'll need to demonstrate proof of identity and put up at least $25 to open the account.
While Wells Fargo doesn't offer the best interest rates, it can help you manage your money via several financial products. Open a new account today to see which ones you can take advantage of.
Related: Finding Your Wells Fargo Bank Routing Number
Opening a Wise account takes a bit longer than most but it's still just as easy. All you have to do is download the app, complete the online application, and provide proof of your identification.
Wise accounts come with low transfer fees and a Mastercard debit card. This free multi-currency account doesn't allow you to receive money as cash, but you can transfer funds to a linked bank account or mobile wallet.
Both individuals and businesses can take advantage of Wise's services.
What to Look For in an Online Bank Account
As you evaluate each of the bank accounts listed above, it can be confusing to know which ones offer the best features that fit your needs. If you're lost and need some guidance, here's how to be sure the bank account you choose will work for you, not against you:
Ensure the bank you choose provides FDIC insurance for your balance. Most banks cover up to $250,000.
Read the fine print to determine what is or isn't covered, or what does or doesn't qualify.
Determine what fees and interest rates (APR and APY) apply.
Scan online reviews to learn about the quality of customer service.
Locate banks that have complementary money management tools, as well as a vast ATM network.
Find a bank account that fits your needs currently, with some room to grow.
It can also be a good idea to see what other services a bank offers in addition to basic checking accounts. If you can incorporate another area of finance under the same umbrella, that convenience factor skyrockets.
FAQs
Can I open a bank account without a direct deposit?
Yes, there are many bank accounts you can open without a direct deposit. Marcus by Goldman Sachs will let you open a bank account without requiring a direct deposit. 
Can I still receive a sign-up bonus if I create a bank account in-branch instead of online? 
Some banks will allow you to receive a sign-up bonus if you visit a physical branch to open a bank account, even if it's advertised online. However, some banks limit sign-up bonuses to online applications only. View our list of the best bank bonuses to see current offers.
Do banks do a credit check when you open a bank account online?
Most banks do not do a credit check when you open a bank account online. They will only use your Social Security Number to validate your identity. 
How many bank accounts can you have open at one time?
There's technically no limit on how many bank accounts you can have open at one time. However, you may consider only opening as many as you can manage or have a use for. 
The Future of Online Banking
Many of us have gotten accustomed to banking online as we manage our finances. However, sometimes opening those bank accounts can be a hassle, especially if you have to visit a local branch.
Making the best choice when it comes to bank accounts is easier when you know what's out there. When you can compare your options, choosing the best bank account for you can seem like an easy task.
We hope this article has helped you to see that it's easy to open a bank account online. You'll enter some of the same basic information across all applications, but some banks offer more useful perks than others.
Once you've opened your bank account, the world awaits. How will you use your new bank account to make your financial dreams come true?
Earn $200 bonus