Life tends to upset many of our plans, including financial decisions. When you find yourself in need of some extra funds to make ends meet, chances are you're not alone. Everyone's been down on their luck at some point in their lives, and cash advances can help you get back on your feet. Knowing how to use cash advances to your advantage, however, can be a tricky task.
That's where cash advance apps come in. These apps take away the harsh consequences of cash advances from established financial institutions and give customers a break. Rather than pay steep fees on interest rates and late payments, these apps may offer a cash advance without a credit check in some cases. One financial misstep shouldn't cripple your bank account, and with a cash advance app, picking yourself up is easier than ever.
To help you navigate the many cash advance apps out there, we've put together a guide on the best cash advance apps that work with a Varo account. These apps are free to download and can go a long way in giving you the cash you need to make ends meet. If you find yourself needing cash advances more often lately, scroll down for some pros and cons to consider before taking out your next cash advance.
Are you ready to learn more about cash advance apps that work with Varo? Let's get started!
What is Varo
Varo provides a checking account complete with no monthly maintenance fees or a minimum balance. You have to be 18 years of age to open a Varo account. With a Varo checking account, you'll gain access to a Visa debit card, over 55,000 Allpoint ATMs, and early access to direct deposit funds. With Varo Bank Instant Transfer, you can also send funds to other Varo accounts for free.
Varo also offers savings accounts to earn up to 2% APY. Customers who meet specific requirements can earn up to 5% APY. In addition, Varo Believe helps you build your credit with a credit card void of minimum deposits, annual fees, or APRs. In fact, you can apply for this credit card without a credit check. The Varo app is available for both Android and iOS platforms, with a high customer service rating that represents the brand's commitment to its customers.
How Does a Cash Advance Work
Cash advances typically come from your credit card at a steep price. These funds are borrowed against your credit limit and delivered to you in the form of instant credit, if you will. Banks tend to set the annual percentage rate (APR) for a cash advance well above the highest APR for the credit card itself. They may also charge a cash advance-specific fee. In addition, interest payments begin the same day you initiate the cash advance.
Most banks do not incentivize cash advances the way cash advance apps do. These apps offer consumers a more affordable alternative to the high fees and interest rates associated with a bank cash advance, often with more understanding terms. Individuals down on their luck may find a cash advance app favorable in light of the restrictions banks place upon their cash advances.
Alternatives to cash advances include a personal or payday loan, charging the purchase to a credit card, or even selling off belongings to offset the cost. Prepaid cards can also help manage funds so that a cash advance isn't necessary. Though obtaining a cash advance isn't necessarily a bad thing, it isn't something you should continue as a habit. Most experts agree that continually needing a cash advance can point to more extensive financial concerns.
8 Cash Advance Apps that Work with Varo
If you're looking for some of the best cash advance apps that work with Varo, here are your choices. Which apps will you download to work with your Varo account? 
Request up to $100 in cash advance funds with both Varo and Cleo. You will have to subscribe to Cleo Plus to be eligible for this amount, though it will only cost you $5.99 per month. Cleo doesn't charge interest and doesn't perform a credit check, so you can take care of your finances without alerting the credit bureaus of your activity.
Get up to $250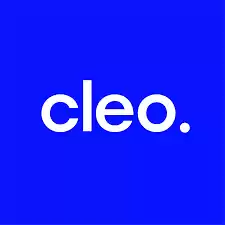 Cleo
Borrow up to $250 instantly with no credit check or interest
Personalized tips on how you can save more
Get help creating and sticking to a budget
Costs

$5.99 per month for Cleo Plus
Open Account
Cleo Review
If you're looking to build credit history and want to get paid up to two days early, give Dave a try. You can request up to $500 per paycheck in cash advance funds and you'll only pay a $1 monthly fee for the service. If you want your funds within the hour, simply pay anywhere from $1.99 to $13.99 for the convenience. Otherwise, the funds will be deposited into your Varo accounts within two to three business days.
Get up to $500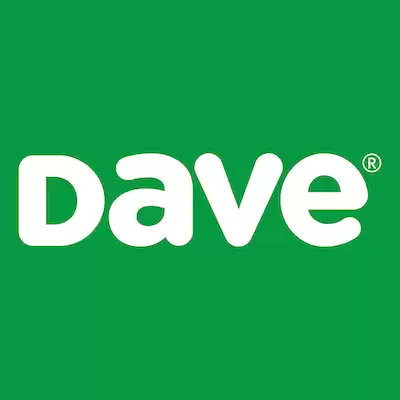 Dave
Meet the banking app on a mission to build products that level the financial playing field
Get paid up to 2 days early, earn cash back with Dave Rewards, and get up to $500 with ExtraCash™ without paying interest or late fees
Join millions of members building a better financial future
Open Account
Dave Review
Sometimes pairing a cash advance app with a savings opportunity can keep you from needing a subsequent advance. Empower offers up to $250 in cash advance funds for eligible Varo account holders, who may also be eligible to open an AutoSave account. This account allows you to automatically save money each week to build up your savings.
In addition, Empower account holders can take advantage of a 14-day free trial. After that, the service costs $8 per month. However, there are no applications to fill out, late fees or interest to account for, or credit checks to worry about.
Best cash management account
Empower
Get a no-fee and interest-free cash advance of up to $250
Use AutoSave to automatically set money aside every week
Costs $8 per month after a 14-day free trial
Open Account
Established in 2019, Klover is a mobile application that provides instant cash advances without the need for a credit check.
As long as you have three consistent direct deposits within the last two months without a gap in pay from your employer, you're eligible for up to a $200 cash advance. Apps like Klover don't charge interest either.
Get up to $200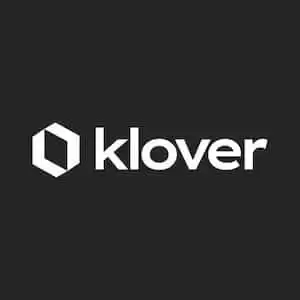 Klover
Sign up in seconds. Just enter your name, email and phone to get started
Connect your account. Link your bank, so they know where to send your money
Access your cash. Get a Klover advance –– up to $200 –– with no credit check
Open Account
Last but not least, MoneyLion also offers the chance for Varo account holders to get paid up to two days early with RoarMoney. There's no credit check involved or a monthly fee to pay. All you have to do is connect your checking account to qualify for up to $250 in cash advance funds.
Get up to $250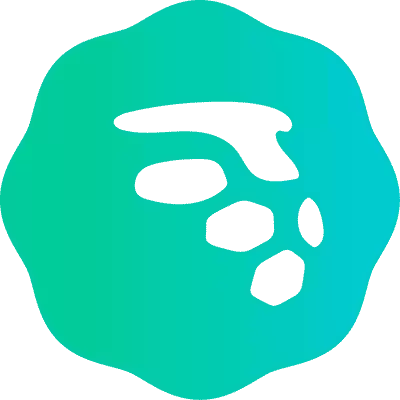 Varo account holders who also have a Chime account can overdraft their Chime account by $200 without incurring a single overdraft fee. Chime also works with many other cash advance apps, some of them potentially incompatible with Varo.
This account can also open your finances up to new opportunities, including getting paid up to two days early with a qualifying direct deposit. In addition, there are no monthly maintenance fees or a minimum opening balance.
Our Pick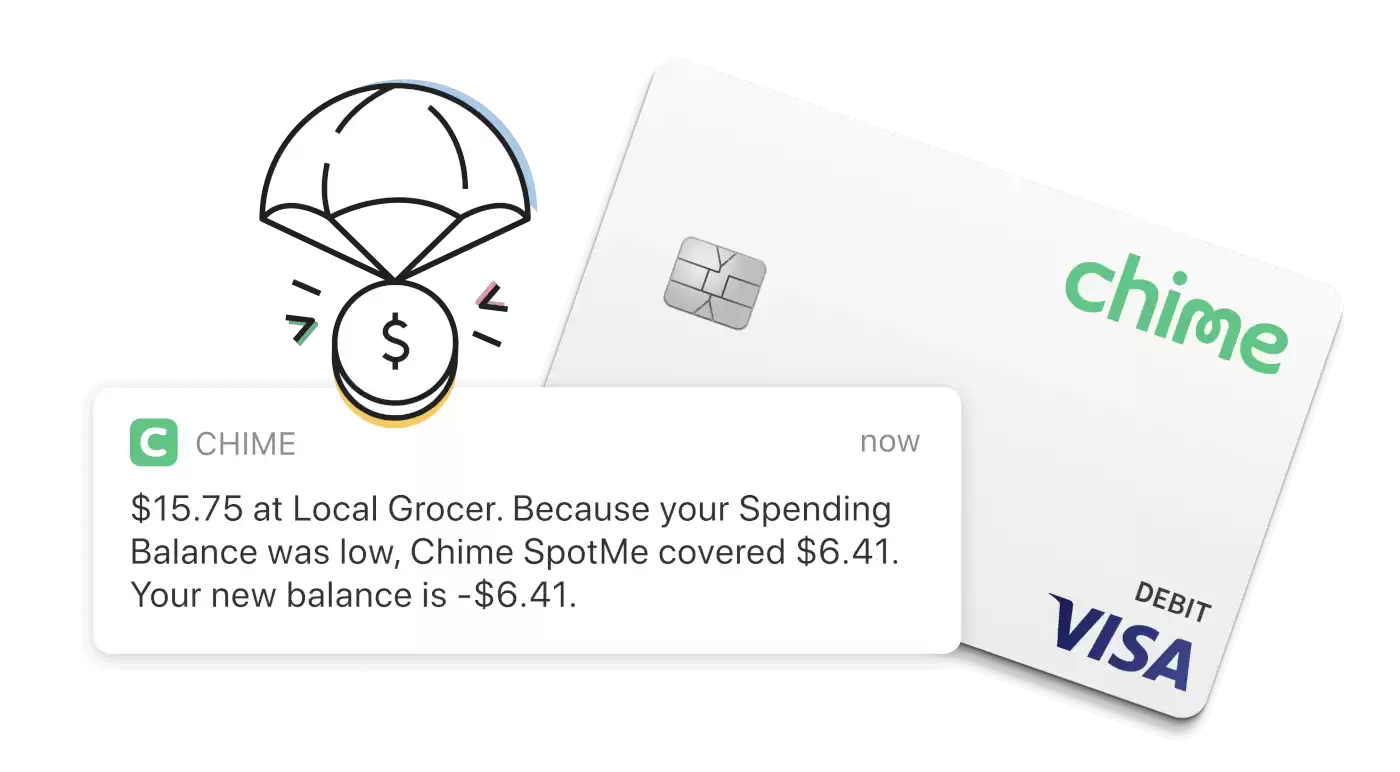 Chime
Experience fee-free overdraft up to $200

*

when you set up direct deposit with SpotMe.
Let Chime spot you when you need that little extra cushion to cover an expense.
Join the millions and make the switch today!
SIGN UP FREE
*SpotMe eligibility requirements apply. Overdraft only applies to debit card purchases and cash withdrawals. Limits start at $20 and may be increased up to $200 by Chime.
Albert offers Varo customers the chance to request up to $250 in cash advance funds. You aren't subject to any late fees, interest payments, or credit checks. This gives you the chance to borrow money without affecting your credit score, which can be huge if you're trying to increase it for a large purchase down the road. 
To request up to three cash advances in a single pay period, you'll need to show proof of a paycheck and repayment of any past advances. First-time cash advance candidates should, therefore, ensure they pay back the advance on time to secure future advances.
Albert typically takes about two to three days to process your advance, though you can always opt to receive it instantly for a small fee. This cash advance app offers a free 30-day trial, but the service only costs $8 per month after that. 
To get up to a $500 cash advance from Branch, Varo customers will need to direct deposit funds into their new Branch Wallet. This mobile digital wallet can be used to pay for numerous purchases, from gas to groceries. Branch allows qualified customers up to $500 per paycheck, in addition to offering tools that allow you to manage your cash flow and spend almost anywhere.
What to Look For in a Cash Advance App
You can already check eligibility off the list of what to look for in these cash advance apps that work with Varo. However, differentiating between them all can be difficult unless you consider the following:
Get paid early: Living paycheck to paycheck is a real thing, and sometimes having that money just a few days earlier can help offset not only upcoming costs but also stress. If access to your paycheck means a lot to you, look for cash advance apps that offer early payments, such as MoneyLion, Chime SpotMe, and Dave.
No late fees: The way cash advance apps work tends to avoid the need for late payments. For instance, unpaid advances are automatically repaid when you receive a direct deposit. However, it can be helpful to understand you won't be paying yet another fee for extradited funds.
No credit check: The fewer credit checks you can perform, the better. It seems like an unfair tradeoff to lose a few points of your credit score for a measly cash advance of less than $500. That's why cash advance apps tend to gain more favor over other ways of acquiring funds.
No monthly fees: Admittedly, some of the cash advance apps above have a monthly maintenance fee attached to them. However, it's much easier to pay less than $10 per month for the option to request hundreds of dollars in case of an emergency than risk a high interest rate for credit card advances of a similar amount.
No interest: Speaking of interest, many cash advance apps don't charge for this as a way to give customers a grace period.
Additional benefits: The best cash advance apps offer customers something extra. In the case of Empower, account holders can automate their savings with an AutoSave savings account. These types of benefits can go a long way in building better financial habits.
Depending on what your financial situation looks like, you may find that one or more of these qualities are important in a cash advance app. Check out our list above again to see which cash advance apps work with your requirements to get back on track financially.
Pros and Cons of Cash Advances
Getting $200 in cash advance funds can seem like a no-brainer, but there's more to a cash advance than just getting to use your money ahead of time. Let's take a closer look at some of the pros and cons of cash advances.
Pros
Great for spotting you cash in a pinch
Effective when used responsibly
Better alternative to personal loans and payday loans
Cons
Cash advances often come with specific terms and conditions
Not a substitute for emergency funds
Easy to use and abuse if you aren't careful
As you can see, sometimes a cash advance isn't the right answer. Even if you need cash now, you should have a plan in place to remedy that situation in the future. Keeping track of your money does require responsibility, but it's well worth it when you have the savings and funds to do what you want.
FAQs
Which cash advance apps work with Varo?
Any of the cash advance apps listed above will work with Varo. These include Albert, Branch, Chime SpotMe, and Klover. 
How can I get a $500 cash advance with a Varo account?
If you need a $500 cash advance and have a Varo account, you can use Dave and Branch to obtain the funds. Other cash advance apps will give you access to your funds early as well, just not for up to $500. 
Can I get an instant cash advance with a Varo account? 
As long as you meet the requirements, Varo does offer cash advances of its own. For example, you may qualify for a $20 daily Varo advance. In some cases, you can increase that amount by demonstrating you're a worthy candidate. 
Put Your Varo Account to Work with a Cash Advance App
Cash advances are a great way to get extra cash when you need it in a pinch. At the same time, some cash advances come with hefty fees and steep consequences for non-payment. We hope this article has helped you to find cash advance apps that offer better terms. In addition, these apps all work with a Varo account, so you don't have to complete any extra steps. Even if you never intend to use your cash advance options, it's always a good idea to have a backup in case of an unexpected expense.
Get Out of $30,000 or More of Credit Card Debt