It can seem daunting to open a bank account if you don't meet the basic requirements of most banks.
We all fall on hard times at some point in our lives, but getting back on track financially can be more difficult than it seems.
This is especially true if you don't have much money to spare or have bad credit for whatever reason(s). However, no matter the reasons, it is possible to open a bank account without paying a minimum deposit or struggling to meet a specific credit score.
Our list of eight banks can award you with a bank account of your very own. Credit scores and deposits aside, you'll be able to take advantage of the benefits each of these accounts offers.
In addition, you may even be able to use this opportunity to boost your income/savings/credit score to get yourself back on your feet. With the right bank account at your back, the sky's the limit.
Are you ready to see what banks offer bank accounts for those with no deposit and bad credit? Let's get started!
What to Look for in a New Bank Account
It's possible to open a bank account online without making a deposit or having a stellar credit score.
Most customers use these new bank accounts to pay bills or get paid. You can also use your new account to access loans, mortgages, and other perks as you improve your financial situation.
While some of the banks below may check your credit, it's typically only a soft pull. Those couple of points won't make a huge difference and will come off your credit report in two years.
However, the eight banks below may also use ChexSystems to look up your past banking history. If you have a negative account with ChexSystems, check out our list of banks that don't use them to verify your banking history.
As you peruse the following list, keep these features in mind:
Location: Many financial institutions these days are giving up brick-and-mortar locations for an online presence. Not only does it cut down on overhead, but it can also help you pay less in fees overall. However, if you do prefer to work with someone in-person, be sure to choose a bank that offers physical locations.
Account minimums: Bank accounts that don't require deposits don't necessarily waive minimum balance requirements. This is especially true for earning sign-up bonuses and perks.
Fees: Fees for a bank account can vary from transactional fees and insufficient funds fees to transfers and monthly maintenance fees. You may even pay a fee if you use an out-of-network ATM. Sometimes banks will offer opportunities to waive bank fees depending on what requirements you fulfill.
Digital tools: Banks can help manage your money, but the best offer ways to improve your financial decisions and situation for the long term.
Additional perks: To distinguish themselves from the pack, banks might offer perks such as high savings account APYs or bank account bonuses. You can also find bank promotions without direct deposit requirements — see which offers you can take advantage of. 
Just because a bank account doesn't require a minimum deposit or great credit doesn't mean you have to be punished. Enjoy owning your new bank account with the best banks on our list below.
8 Banks That Offer Online Accounts with Bad Credit and No Deposit
As you take a peek at what each of these banks can offer you, write down the ones that offer you the most. You may be surprised to find they offer more benefits than you thought.
An online-only credit union, Alliant requires no minimum balance and no monthly fees. While there are no physical branches or a business checking account option, you do have access to a mobile app and debit card you can use to pay with your phone. This contactless debit card also gives you access to over 80,000 ATMs across the nation.
Alliant Credit Union does charge a non-sufficient funds fee as well as a few other fees, depending on your activity. That said, you will be reimbursed up to $20 per month in non-network ATM fees. You may also want to open an Alliant savings account that offers 0.25% APY.
Complete with innovative features, no minimum required balance, and no fees, Ally Bank's Interest Checking account is FDIC-insured and allows you to deposit checks with your smartphone camera. It also offers a debit card you can use at over 43,000 ATMs nationwide.
This online-only bank pays up to 0.25% APY for daily balances above $15,000. If you can't meet that threshold, you can also earn 0.1% APY for balances below this amount. Interest is compounded daily, giving you more for banking with Ally.
If you're looking to deposit cash (such as funds earned from freelance work), Ally is not the best bank account for you. It's an online-only bank. At the same time, you can use Alexa to control your money transfers and there is a Savings Booster option that rounds up your transactions to the nearest dollar. You will have to open a savings account with Ally as well to use this feature.
One of many online-only banks on our list, Barclays is actually owned by a non-American company. Technically, there are physical locations within the states, but they are specifically geared toward investment opportunities and advising.
Barclays allows you to set up a direct deposit and even complete online transfers if you like. Most ACH transfers take two to three business days, which is pretty average for such an account. Plus, you can earn a 1.9% APY on your balance with Barclays.
Capital One is another financial institution that doesn't require a ChexSystems report to grant access to a new account. There are no minimum deposits or monthly maintenance fees for this online-only bank.
You can use your smartphone to initiate mobile direct deposits to your new Capital One 360 account. With the associated debit card, you can use online bill pay and gain access to nearly 40,000 ATMs across the nation.
Chime itself is not technically a bank. However, it does offer checking accounts that are FDIC-insured through Bancorp Bank. This online-only bank doesn't use ChexSystems either. It also specifically has a lack of fees, from monthly maintenance fees to overdraft and foreign transactions.
Chime uses a network of over 38,000 ATMs through Moneypass and Visa Plus Alliance to offer you access to your money without the cost. You can also set up direct deposit or load your account through participating 7-Eleven, Walmart, or Walgreens locations. Loading your account with cash does come with a fee and a $1,000 daily limit.
Discover offers several amazing online banking services, including personal loans. If you don't have any money to deposit or a credit score you're particularly proud of, you can open a Cashback Debit Checking Account online. There are no fees associated with this account, plus you have access to over 60,000 ATMs.
Discover lets you earn up to 1% cash back each month on a maximum of $3,000 worth of debit card purchases. You can also pair this new checking account with a high-yield savings account from Discover, which offers fair interest rates as well. Though Discover debit cards aren't accepted everywhere, the company does offer impressive online banking services.
Unlike the other bank accounts on our list, Marcus by Goldman Sachs offers clients who can't pay a deposit or meet a credit score requirement the chance at a savings account. This account earns up to 2% APY, which is high even for banks that do require a minimum deposit.
You won't pay a monthly maintenance fee for your new Marcus by Goldman Sachs account. Money transfers take a few days as you don't have access to immediate transfers. Marcus by Goldman Sachs also doesn't offer any physical locations, ATM access, or a debit card with this account.
This bank doesn't use ChexSystems to verify banking history, making it a favorite for those down on their luck. This online-only bank offers access to 55,000 ATMs for free, with no minimum balance or monthly fees.
When you open a Varo checking account, you'll receive a free debit card as well as free paper check mailing. You can even get paid two days early if you sign up for a direct deposit. This alone can help you get your finances straight. Plus, you can add a high-yield savings account to take advantage of the automatic savings tools that Varo offers.
Bank Account Alternatives That Require A Small Deposit
If you're not quite satisfied with the banks we listed above and probably have a little bit of money to spare for a deposit, check out these banks. They may not offer the same benefits as the eight banks above, but they can help you get back on your feet.
Axos: Open a Second Chance Checking Account with Axos by depositing $50. You can link savings accounts and have access to overdraft protection.
Bank of America: You'll only need $25 to fund your new BofA account, which comes with a monthly maintenance fee of $4.95. However, you have free access to ATMs.
First American Bank: This bank account requires a $50 starting balance and charges a $9.95 monthly fee. With First American Bank, you can write unlimited checks as well as access e-statements and valuable digital tools.
GoBank: You'll need at least $20 to open this account, which doesn't perform ChexSystems financial checks. There is an $8.95 monthly maintenance fee but you do have both online and mobile banking, including an optional debit card.
OneUnited Bank: This bank offers online banking and free ATMs. You'll need $50 to start.
Wells Fargo: If you're between 13 and 24, you can waive the $5 monthly fee associated with this account, which requires a $25 minimum deposit. However, you do gain access to both in-person and online banking tools.
Woodforest National Bank: To gain access to free ATMs and over 700 physical locations, you'll need to deposit $25 into your new Woodforest National Bank account. There is a monthly fee in addition to a one-time account opening fee, but after that, the checking account is yours.
Even with just a few dollars in your pocket, you can be the proud owner of a new bank account. Having somewhere to keep your money can be a powerful thing, especially when you think about what it can lead to in the future. What will you do with a new bank account?
FAQs
What banks require $0 to open an account? 
Our list of eight banks above includes banks like Discover, Chime, and Capital One that don't require any deposit to open a new account. Plus, you don't need a stellar credit score to ace the application either. 
Which banks offer second-chance checking? 
The majority of national banks offer second-chance checking options, which can help people struggling with financial woes get back on their feet. These accounts may be a bit different than traditional bank accounts at these institutions, but they offer a way to set things right for those who need it most.
Can I open a bank account with no money? 
Yes, it is possible to open a bank account with no money. All eight of the banks listed above don't require money to open a new bank account. They don't require a perfect credit score either. 
Set Your Finances Straight with a New Bank Account
Finding a bank account that can help you put your finances back together can be difficult. We hope this article has helped you find the bank accounts you need to get back on track and set your finances in the right direction. Sometimes it takes a single small step to get the ball rolling. Your financial past might not be the best, but it's what the future holds that you should focus on more. Where will these bank accounts take you?
Earn $200 bonus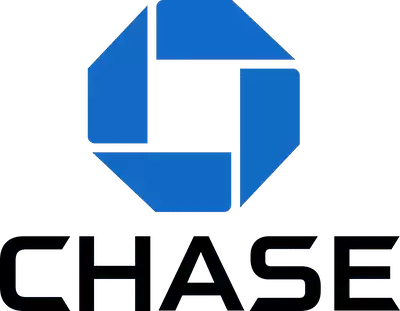 Chase Total Checking®
Secure a $200 bonus in a mere 15 business days when you establish your direct deposit within 90 days. Dive into unparalleled convenience with access to over 15,000 ATMs, 4,700+ branches nationwide, intuitive online banking, and a top-rated app. Offer expires 10/18/2023, so act fast!
Redeem your $200 here